By Gini Rainey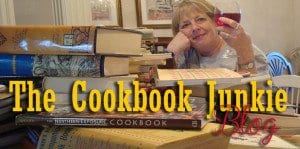 The amount of artistic talent that is available for our enjoyment is amazing and also available without having to travel to New York City and the Metropolitan Opera House, or England to the Royal Opera House in London, or Australia to the Sydney Opera House, or even Russia to the Bolshoi Theatre in Moscow.  Right down the Interstate in Dallas, The Dallas Opera has been bringing world-class talent to our area since the moment on the evening of November 21, 1957, when Maria Callas stepped onto the stage of the State Fair Music Hall.  Since that time, The Dallas Opera has earned the
recognition of being of the premiere opera organizations in America, featuring such artists as Joan Sutherland, Placio Domingo, and Beverly Sills.
As a fundraiser to help support the work of The Dallas Opera Guild, which at that time provided financial support for their Student Performance Program, Bravo, Chef!, a 397 page cookbook, was published in 1983 by Wimmer Brothers Books.  Filled with more recipes than you can shake a baton at, this cookbook contains, not only a history of The Dallas Opera, but also a list of the operas that have been presented by them since 1957.  With unique section headings such Prologues (appetizers), Zarzuela (Mexican food), Couplets (vegetables), and Valhalla (desserts), this book not only features recipes contributed by Dallas Opera volunteers, but also by some of the luminaries that lit up the stage with their amazing voices.
Whether or not you are a fan of opera, Placido Domingo's (who made his North American debut in Dallas in 1961) recipe Scampi A La Domingo, sounds amazing.  Luciano Pavarotti shared his recipe for Pasta Fredda A La Pavarotti, and José Carreras (known particularly for his performances in operas by Puccini and Verdi) contributed several recipes, one being for Lamb Stew that sounds fairly labor intensive and involves frying garlic, but I would bet yields a great stew.
If you're looking for a cookbook that has lots of food photographs in it, this one isn't for you, but let me add that in the center of the book are several very nice color photographs of some of the operas presented by The Dallas Opera.  I'm so glad to have received this cookbook from my cousin Mara for Christmas this year.  I must admit I personally really didn't know that much about The Dallas Opera, and although I know there is so much more to find out, this book not only gave me a jump start on learning, but also provides me with yet another set of great recipes that I can read through, assimilate, and execute.
I really do like the disclaimer printed at the beginning of the book. "All recipes have been tested and The Dallas Opera Guild has no reason to doubt that recipe ingredients, instructions and directions will work successfully." You don't often find something like this in a cookbook, and I can't help but wonder if someone on the committee had learned a publishing lesson the hard way!  They go on to say "the cook should not hesitate to test and question procedures and directions before preparation."  That being said, let me say, I have not yet prepared Scampi A La Domingo, but because I have made scampi, I'm pretty sure that the addition of a couple of ingredients that I haven't tried before will make this a great tasting dish.  If you've not made scampi before, it is definitely a great way to prepare shrimp – and so easy, too.  Placido's recipe is:  Combine one 14 1/2 ounce can Italian tomatoes, 4 tablespoons olive oil, 2 basil leaves, 1 large, minced garlic clove and a pinch of red pepper in a saucepan and simmer for 10 to 15 minutes.  Meanwhile, shell and devein 7 scampi (now here's where it gets a bit vague and I encourage you use your judgement here.  Perhaps large shrimp or prawns would work well) leaving the tail attached.  Rinse and pat dry.  Coat with olive oil, dust with salt and pepper and bake in a 350 degree oven for 4 to 5 minutes.  Remove from oven, sauté in a skillet with 3 tablespoons butter, 1 large, chopped garlic clove, and 1/4 cup dry white wine.  Add the tomato sauce and simmer for 5 to 10 minutes, stirring occasionally.  Garnish with chopped parsley or basil.  This may be served over spaghetti or linguini.  I would say, if you are using shrimp, you should be able to omit baking in the oven because shrimp cooks very quickly.  But, all and all, not only does Placido have a wonderful voice, but he certainly knows his way around a kitchen.  Bon appetito!