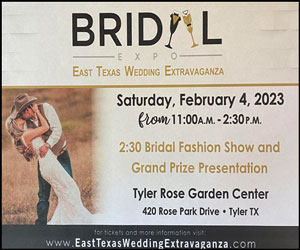 By Gini Rainey
Well, last week was quite interesting in Tyler, Texas!  Beginning late Monday evening, our temperatures dropped below freezing while we were having a bit of a rain storm.  This is the way it always seems to work here, and then before you know it, we were in the teens with snow flurries.  Of course, the recorded snow fall was below an inch –maybe even below a half inch, but remember – we had a bit of freezing rain first.  That being said (to all of my snickering friends in the north), schools and businesses shut down Tuesday and Wednesday and us folks in the south are definitely not good at all at driving on an inch of ice.  With over 200 reported fender benders and stranded vehicles, we had quite a mess on our hands.  Now today, our temps are in the high 60s and the snow is just a dim memory.
If you didn't make my cream of chicken with wild rice soup this past week, you might want to give it a shot this week and while you're at it, 
I'm going to share my recipe for cheddar/garlic biscuits to go with it.  As my publisher commented on my blog last week "Where's the recipe for the biscuits!!!"  I guess sharing the soup recipe was just not enough.  I have to admit that part of the fun for me when dining out is trying to figure out just "how they made it!" and my recipe for the biscuits came from dining at Red Lobster over the years.
So, along those lines, I did it again.  I jumped on to ebay during one of the snow days and bought a few more cookbooks.  One of them was "Top Secret Restaurant Recipes 2" by Todd Wilbur.  Guess what is pictured on the cover!  Red Lobster's Cheddar Bay Biscuits!  This fun, 395-page book was published in 2007 by Penguin Group and borrows 150 recipes from 29 restaurants.  So if you don't feel like going out, you can cook up one of your favorite dishes using Todd Wilbur's version from this cookbook.
Whether you love the Grilled Baby Back Ribs at Chili's©, the Penne Rustica at Macarone Grill©, the salsa at Chili's©, the Garlic King Crab Legs at Joe's Crab Shack©, the Pasta E Fagioli at Olive Garden, P. F. Chang's© Garlic Snap Peas, or the Cinnamon Apple Oblivion at Outback Steakhouse© this cookbook has you covered!
However, if you would like to make my version of Red Lobster's biscuits (which is very, very close to Wilbur's version) here's how I do it.  First, preheat your oven to 375°. Then melt 3 tablespoons of butter and stir in ¼ teaspoon garlic salt and pour onto your baking sheet (I've always used a pizza pan).  In a large bowl mix together 3 cups baking mix (I use Pioneer Original©), 1 cup of milk, 1/8 teaspoon garlic powder, and 1 ½ cup grated cheese.  Turn out onto a floured surface and gently knead until no longer sticky.  Cut into rounds and dip both sides into the melted butter/garlic salt mixture place in a circle with edges touching on baking sheet.  Bake for 13-15 minutes or until light golden brown.  If you want to come even closer to the Red Lobster© version, add ¼ teaspoon dried parsley flakes.  I think you will discover these are stinkin' good, you really don't need anything else to eat with them, yet they go so well with so many kinds of food.