Liberty Hall Hosts Reckless Kelly Feb. 6th

Tickets available at LibertyTyler.com or on Facebook at @LibertyHallTyler. For more information about upcoming events, sponsoring an event or renting Liberty Hall, email LibertyHall@TylerTexas.com or call at (903) 595-7274. Liberty Hall is located at 103 E. Erwin St., Downtown Tyler.
Reckless Kelly – Thursday, Feb. 6 at 7 p.m.
For two decades, the band has toured coast to coast relentlessly. It has demonstrated its longevity in a world where trendy newcomers have proclaimed the Next Big Thing by spinning a couple of pop hits. Not unlike the pioneers who preceded them on the western frontier where the Brauns were raised, they have forged their survival without compromise, combining hard work with a resolve that success is only satisfying when achieved by their own standards and definition.
The group's most recent studio album, Sunset Motel, is, like all its predecessors, distinctive in its own way while true to form. Self-produced and recorded in Austin's renowned Arlyn Studios (where Millican was made two decades ago) and mixed by Jim Scott (Rolling Stones, Dixie Chicks, Tom Petty, Sting, Roger Daltrey, Crowded House, et al.), it reflects Reckless Kelly's attention to craft and continuity.
Twenty years since its founding, Reckless Kelly continues to fight for wider recognition, secure in the knowledge that fans, critics and contemporaries will continue to sing its praises.
Tickets are available now at LibertyTyler.com. Balcony $28, Floor $42, Private Box (seats four) $170. Doors open at 6 p.m., show starts at 7 p.m.
Full Calendar for Liberty Hall:


Cowan Center: STOMP Feb. 1st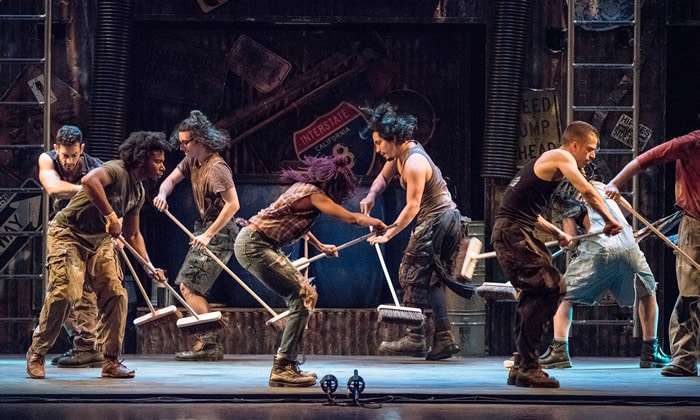 For more events, check out EGuideMagazine.com 's entire


Wondering what is showing at the Cowan Center? Check it out and purchase tickets online at cowancenter.org. All events are performed in the Cowan Center located on the campus of The University of Texas at Tyler, 3900 University Boulevard – FAC 1120, Tyler. More information about the new season can be found at CowanCenter.org. Upcoming acts are: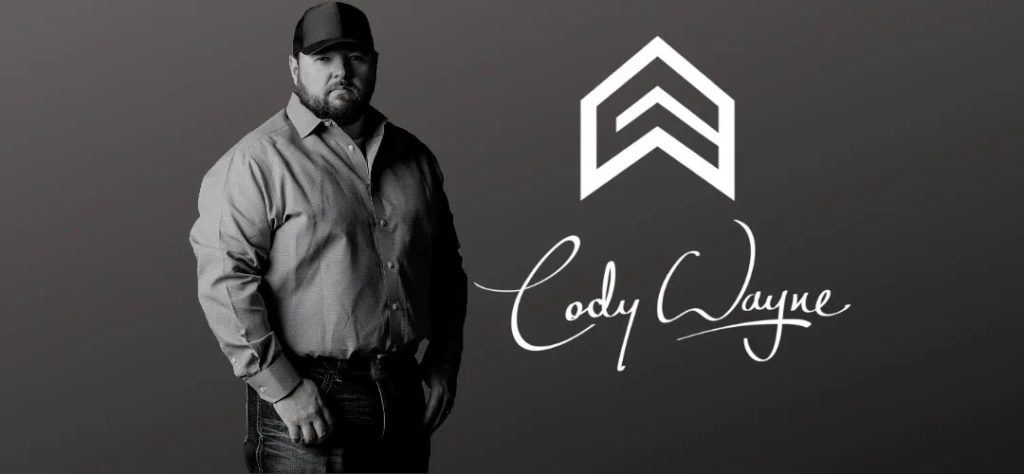 By Johnny Griffith
Cody Wayne just doesn't know how to stop. Since we last spoke to him, almost two years ago, Cody has been on a mission to bring seriously good music to anyone who will put him on a stage. With a high energy show, one of the best bands around, and a growing list of superb originals, Wayne feels like his best days are in front of him. We sat back down with Cody this month to get an update on what's new in his world.
Johnny: It's been a couple of years since we last talked and it's been a busy couple of years we've got to catch up on so let's start with the band. What is the current lineup?
Cody: I am very lucky with the group of musicians that are in our current lineup. Trent Procell plays bass and is the guy who really put everything together. I've known him for about 10 years and I started trying to get him to play bass for me since 2011. I finally convinced him to join me and he brought in Zach Early on guitar and Tyler Williamson on drums. Vic Andrews is our fiddle, harmonica, dobro, shoe string, spoons, and pretty much he can get his hands on. Trent, Zach, and Tyler have been playing together for their entire lives and it's amazing to watch what they can do on stage. Music has been a huge part of these guys' lives since birth and it shows when they play. I'm very lucky and thankful to have them. 
Johnny: About how many shows a month are you guys averaging these days?
Cody: Usually we average anywhere from 10 to 15 shows a month. Like any business having a band is up and down. We've had times where we've played 20 shows in 7 days all the way from Texas to Minnesota. We've been very lucky for that demand for our music and we are very thankful for that. 
Johnny: What has been the most memorable gig the last couple of years?
Cody: Honestly, there have been so many amazing, landmark, and bucket list shows it's hard to pinpoint one. One that really made me sit back and say "Man! Did we really just do that?" Was getting to open for Alan Jackson at the San Antonio Rodeo. I never sat down and thought about what we were actually doing until he got on stage and sang every song that I grew up on. I still get goosebumps thinking about it. 
Johnny: What have been the biggest challenges you and the band have dealt with since we last talked?
Cody: Being away from my/our families. The band is great and everyone gets along so well that it makes the road life a lot easier. We are all also very family-oriented and being away is hard. Family comes first and the band comes second. 
Johnny: What is the biggest thing that helps you push through the grind and sacrifice being a professional musician extracts?
Cody: Family! My beautiful wife Tamra is really the method behind the madness. She knew how to turn a hobby into a career. She also keeps the schedule full, merch stocked, social media up to date, and keeps the house running while I am gone. And that goes for all of our member's families. It takes a lot of hard work, sacrifice, and love to keep the band moving. 
Johnny: So you've recently enjoyed a pretty good run on the Texas Regional Radio Report Top 100 Chart with your single "Small Town." Tell us a little about that experience, how it feels to be a top 20 artist in Texas, sitting above some rather legendary names by the way.
Cody: I still can't believe it honestly. Tamra and I do all of our radio promotions as well. To have our name next to the likes of Randy Rogers Band, Aaron Watson, Kevin Fowler, and all the greats is mind blowing. I honestly could never imagine that a song I wrote sitting at my kitchen table would be a Top 20 single. 
Johnny: Your next single set to release is "Remember The Lost Ones." What inspired the song and how do you feel you being a Marine gave you a unique perspective in the writing process?
Cody: I started writing this song when I got back from Iraq. I wanted to tell a first person point of view story about the war that up until that point hadn't been done that I knew of. It had always been from the 3rd person perspective. However, once I started writing I had an overwhelming sense of grief and selfishness. It was almost like shame because I made it back. I could tell my story. There are so many service members that don't have a voice anymore because they gave their lives for me/us to be here and be able to write songs. So I let the song say what it felt like it wanted to say. Literally up to when I was driving to the studio the words were still changing and becoming something those who are no longer with us would be proud of. Also, I wanted the listener to see and feel this song before they heard it. From the first note of the lone dobro, to the kick drum that sounds like a distant mortar shell exploding, to the snare drum that sounds like a 5 round burst from a machine gun, I wanted the listeners to be able to close their eyes and see the dirt, smell the sweat, and hear the sounds of war and get the first person perspective that way. It's still hard for me to sing this song but I hope it gives a voice to the ones who gave it all up. 
Johnny: You've got some fun shows coming up the back half of the year. Anything you're really excited about?
Cody: Absolutely! On July 27th, we get to open for Koe Wetzel at the Great East Texas Balloon Race. He is a fellow East Texan and one of the hottest acts in Texas currently. This is a huge and professionally run event every year that does great things for our area. To have two East Texas boys playing this year is something I think we can all be proud of. Plus, we have a lot of energy that we bring and they have a lot of energy that they bring so it's gonna be one of the biggest events of the year.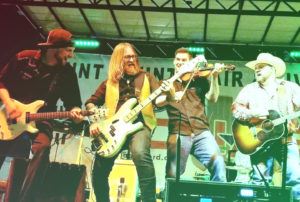 Johnny: What's the next big move for you and the band? New album? Tour more outside of Texas? 
Cody: We are always writing and integrating new songs into the set so we can get an idea if the people like them. My song "Fly High" is going to be in a bull riding documentary coming soon. I am always working with the USO, Boots for Troops, and The Boot Campaign, local VFWs, and other veterans organizations to help bring awareness and help for fellow service members. 
Johnny: Okay, last question: Who do you listen to when you need a break from writing or performing and just want to get lost in some music? 
Cody: My playlist usually consists of Jason Boland, The Cadillac Three, The Black Crowes, Chris LeDoux, and Trent Willmon. One day I am going to write a song with Trent Willmon – he just doesn't know it yet. So Trent if you happen to read this let's make it happen.
Johnny: Anything else on your mind before we wrap it up?
Cody: I want to give credit where credit is due. None of this would be possible if it wasn't for my family. We literally do everything ourselves and I want to give them the "thank you" they deserve. They inspire the songs I write and they are the ones that help them come to life. 
To everyone who has ever come to a show, listened to a song, bought merch, or told someone about a song of ours, I want to give a huge "thank you" as well. Every tomorrow is because of the people who help today.  Thank you for the love and support and we'll see you down the road.
Check out Cody Wayne on the world wide web:
www.facebook.com/codywaynemusic/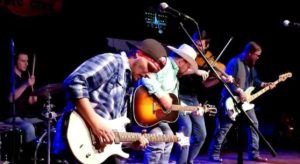 Jacksonville's "Roland's Next Door" has Opened it's Doors Once Again

The Day The Music Revived
Article and Photography by Michael Culotta
After years of silence from the music scene in downtown Jacksonville, Roland's Next Door has opened its doors once again. The venue, established nearly twenty-five years ago by Roland and Gayle Brown, returned to life on Friday, December 14th. Thanks to Karen Johnson Cameron and partner Andy Boehmer, who have taken over the reins, music enthusiasts can once again enjoy a room full of music and friends.
The Browns opened their doors in 1994 in the attic of Roland's law office in downtown Jacksonville. It was then called Roland's Upstairs. It soon gained fame and followers and Roland had to move the monthly event next door, ergo Roland's Next Door. Since then such entertainers as Chuck Pyle, Beyond the Pale, and Lynn Langham have performed, along with many others. Roland moved his law practice, and Gayle, to Wimberley, Texas a few years back and had to close the doors to the popular showplace. Roland kept up with his music interests, making new friends and playing in venues in and around the Hill Country. Roland is also a well-known figure at the annual Kerrville Music Festival in Kerrville, Texas.
Karen had hosted numerous home concerts and rubbed shoulders with many singers and songwriters while living in Dallas. She was instrumental in helping Roland line up artists from around the country to perform at his popular monthly event. Karen fell in love with a particular house and property in Jacksonville and made a casual comment to Roland about reopening the old music hall. She soon made the move from Dallas to Jacksonville, and had hardly unpacked the boxes when she started getting phone calls from musicians asking when they could perform at Roland's once again. Of course, Roland and Gayle gave their blessings for the reopening of the popular listening room.
And that is just what Roland's is all about. It is a music listening room located at 102 South Ragsdale Street in Downtown Jacksonville. Roland's was enjoyed and then missed by many music lovers around the area. Now, the music has returned.
As the lights dimmed on the night of December 14th, Karen welcomed everyone and announced a partial lineup of artists for the beginning of 2019. She then passed the mic to Roland. After some very touching and heartfelt words of appreciation to Karen, Andy, and many of the loyal Next Door followers, Roland offered up some familiar songs by fellow songwriters he admires, as well as some of his own original creations.
Then guests were treated to a selection of inspirational and thoughtful music by a very popular Next Door artist, Tom Prasada-Rao. This singer/songwriter has graced the stage quite a number of times and mesmerized his audience with well-crafted songs and unexpected humor.
Karen and Andy are keeping Gayle's tradition of offering coffee, tea, and treats during intermission. As usual, many fans bring their own instruments for an after-concert picking circle.
You don't want to miss this new Downtown Jacksonville experience. Come on over to Roland's Next Door, 102 South Ragsdale Street, and relax and enjoy the music. Doors open at 6:30pm and concerts start at 7pm. There is a suggested donation of $20 at the door. RSVP to (214)794-0706. This is a family-friendly listening room. No alcohol allowed.
Be sure to mark these upcoming dates on your calendar:  
February 16th: Tom Kimmel

March 8th: John Gorka