Live Music Guide, Tyler TX
5Ks, Runs, & More: July 4th, Freedom Fighter 5K
To add a walk, run, or biking event,
please go to CALENDAR.
July 4th: Freedom Fighter 5K – Back at Bergfeld Park, come and celebrate the 4th of July holiday with a 5K benefiting Boot Campaign. This year, you are given an opportunity to either give an additional monetary donation, purchase one of the patriotic, awesome shirts Boot Campaign offers at the event, or in their online store. Finisher medals and a free kids dash will be given. Visit Boot Campaign's online store at shop.bootcampaign.org. Registration is currently active at endurancecui.active.com or by emailing itri365meredith@gmail.com.
September 7th: 2019 Zero Prostate Cancer Run – ZERO is proud to partner with Urology Tyler, PA to end prostate cancer. The 2019 ZERO Prostate Cancer Run/Walk – Tyler features a 5K run/walk, 1-mile walk, Kids' Superhero Dash for Dad, and virtual Snooze for Dudes program. Stick around for the family-friendly post-race celebration. Run/walk participants will receive shirts, free food and prizes, and the opportunity to connect with others who are impacted by prostate cancer. To register go to facebook.com/events/150419065873530.
September 21st: Tyler Gold Run 5K – Join the run with a cause – to end childhood cancer! This year, they have added a 14K Gold distance in addition to the chip-timed 5K and untimed Family Fun Run! This will begin at Bergfeld Park in Tyler. September is Childhood Cancer Awareness Month, and The Tyler Gold Run 5K is a family event. Run or walk for a great cause: to raise money and awareness for Childhood Cancer awareness. All proceeds will benefit Childhood Cancer Families, both locally and toward research.Register at tylergoldrun.com.
October 12th: 2019 Corkscrew Wine Run – Registration is now open and ready for you to snag your spot to run a 5K, 10K, or Half Marathon at Kiepersol Winery! Runners will receive a participant shirt, finisher medal, and quite the after party featuring Kiepersol's best! A percentage of the race proceeds will benefit Pierre's Mane Mission, which supports Tyler's Breckenridge Village. For more info go to facebook.com/events/2103389469683714.
October 12th: Harvest Hustle 5K Lindale – The annual event is always fun for all ages. A portion of proceeds will benefit David Powell Food Pantry, LISD Foundation, Lindale Fire Department, and Lindale Library. For more info go to lindalechamber.org or facebook.com/events/2096137673785407.
November 28th: 2019 Turkey Trot – The Tyler Turkey Trot was established in 2003 and continues to be a staple in the community on Thanksgiving morning. The event consists of a 5K and a Kids' Race, and is held at Racquet & Jog located at 5403 S Broadway Ave., Tyler. The Tyler Turkey Trot is a tradition for many Tyler area families on Thanksgiving morning who want to do something healthy and helpful. It's a great way to get some fresh air and burn calories before the big meal! For more details, visit tylerturkeytrot.com or email hello@tylerturkeytrot.com.
November 28th: Lindale Turkey Trot – Join for the first ever Lindale Turkey Trot this Thanksgiving! The 5K race will start and finish at EJ Moss Intermediate School on Eagle Spirit Drive. Bring your entire family and make this your new Thanksgiving tradition! To register go to facebook.com/events/830327720634429 or secure.getmeregistered.com.
December 1st: 2019 Tyler Half Marathon & 5K – This event will give athletes a tour unlike any other through Tyler. This race gives athletes a tour of the Rose City of Tyler with a finish at the iconic TB Butler Fountain Square in downtown Tyler. The 5k will also begin at TB Butler Fountain Square. A fantastic after party featuring terrific entertainment, food and adult beverages will be held. More information can be found at tylerhalf.events and be sure to follow The Tyler Half Marathon & 5K on facebook.com/events/1565352873583566.
December: Remembering Pearl Harbor 5K – Held at Tyler Joint Force Battalion, Tyler, this 5K will have a Pancake Breakfast, a sleep-in option, and the 5K Run. Register at getmeregistered.com. The Pearl Harbor Remembrance 5K run and 1-mile fun run will benefit the US Sea Cadets Tyler Joint Force Battalion.
December 7th: 2019 CHRISTUS Mother Frances Hospital, Jacksonville Jingle Jog 5K and Fun Run – Bring the family out to this fun holiday tradition, run with bells on (provided), and maybe even see Santa fly in on a helicopter! Register at tri365.com.
June 20th: Chuy's Gives Back to SPCA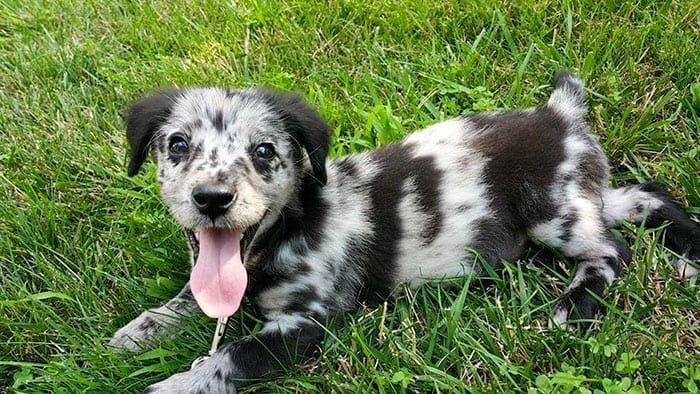 Weekly adoptions are held Saturdays 10am-4pm at the Adoption Center, 4517 Old Bullard Rd., Tyler. Please come and meet the adorable adoptables! Adoption applications are available at spcaeasttx.com. The mission of the SPCA of East Texas is to improve the lives of animals, alleviate their suffering, and elevate their status in society. Other events this month are:
June 6th, July 4th (6-8pm): Pints & Pups to benefit the SPCA at ETX Brewing – ETX Brewing Co. Pints & Pups to benefit the SPCA of East Texas occurs on the first Thursday of each month April-October. Bring your dog for this fun party on the patio. They are requesting a donation of a supply item needed for the care of the cats and dogs at the SPCA. Needed items include: puppy pads, IAMS Smart Puppy food, Tidy Cat instant action cat litter, collars of all sizes, leashes, towels, blankets, dog beds, toys and treats, cleaning supplies such as Clorox wipes, laundry detergent, paper towels, and Clorox bleach. The Porch at ETX Brewing Co. will offer free chips and salsa to those who bring a supply to donate. ETX Brewing is located at 221 S. Broadway, Downtown Tyler.
June 20th (11am-8pm): Chuy's Gives Back – This is a human only event.  Come to Chuy's, 5935 S. Broadway, Tyler, for delicious food, drinks and FUNdraising. A portion of the proceeds will benefit the SPCA of East Texas.
June 29th (1:30-3:30pm): Be a Foster Event – Join the SPCA of East Texas at Petco – Tyler to learn how you can be a lifesaver and become a foster! They will talk with guests about the SPCA's foster program, what to expect when you become a foster, and how fostering saves lives. Petco Tyler is located at 8966 S. Broadway Ave, Tyler.
July 21st (6-8pm): Pooches on the Patio at Roost – Join for a fantastic evening on the patio at Roost, 3314 Troup Hwy, Tyler! Bring your furry friend and enjoy delicious food and drinks while also helping out animals in need! A portion of the proceeds will be donated to the SPCA of East Texas. The Northeast Public Health District requires that all dogs be current on vaccinations and wear a current rabies tag. To help ensure all pooches will be on their best behavior, please refrain from bringing your unaltered pets to this event. Everyone is welcome! Doggie smooches and kisses are free.
August 15th, Pooches on the Patio will be held at Andy's Frozen Custard, 6106 S. Broadway. November 14th, the host location will be Potbelly's, 6995 S. Broadway, Tyler.
July 30th (5-8pm): Kawa's Fundraiser – Kawa's Hibachi Grill & Lounge, 1024 WSW Loop 323, Tyler,  is hosting a donation night. Come enjoy delicious food and drinks while also supporting a good cause! A portion of the sales will be donated to SPCA of East Texas. Please note: this is a human only event.

June 21st: Big D & Bubba's Game Night at Liberty Hall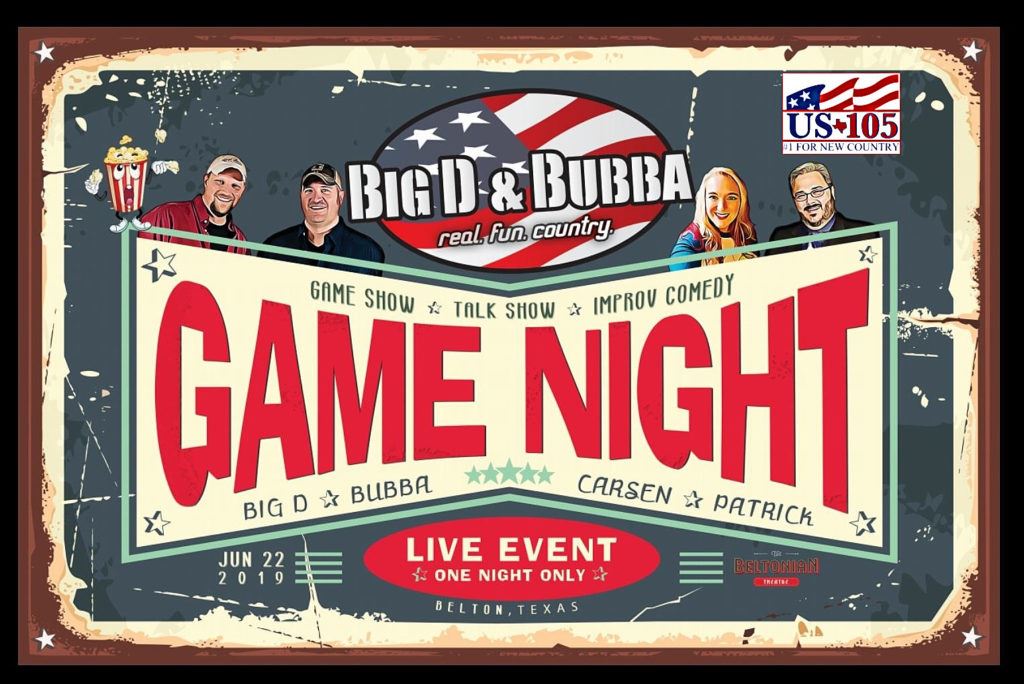 Liberty Hall is hosting a variety of upcoming events. Liberty Hall is located at 103 E. Erwin St., Tyler. Tickets are available online at libertytyler.com.
June 20th (7pm): Reel Talk: "Citizen Kane" – When a reporter is assigned to decipher newspaper magnate Charles Foster Kane's (Orson Welles) dying words, his investigation gradually reveals the fascinating portrait of a complex man who rose from obscurity to staggering heights. Though Kane's friend and colleague Jedediah Leland (Joseph Cotten), and his mistress, Susan Alexander (Dorothy Comingore), shed fragments of light on Kane's life, the reporter fears he may never penetrate the mystery of the elusive man's final word, "Rosebud."
Be a part of Reel Talk, a program created by the Tyler Public Library and Liberty Hall, where attendees can watch timeless classics and discover new favorites, then stay afterward to connect with like-minded people by discussing the film. Bring your library card and get in free.
June 21st (8pm): Big D & Bubba's Game Night – Game Night is a mix between a game show, a live talk show, and an improv comedy performance. It was conceived as a way for the show to visit cities around the country where the show is heard and do more than just shake hands and pose for selfies. "Basically, it's just us doing everything we can to entertain the audience," says Big D. "We want to make sure everyone has a ton of fun."
The Big D and Bubba show is heard on over 75 country radio stations around the country and they are the official country morning show for AFN, heard in 177 countries on every military base and every ship at sea. The show is heard locally on KNUE 101.5, its longest continuous affiliate. They've been on KNUE for almost 19 years. Bubba adds, "We are really looking forward to the show! Carsen and Patrick and all of our friends from KNUE will be there too!" Tickets are $17-$25. This event is nearly a sell out.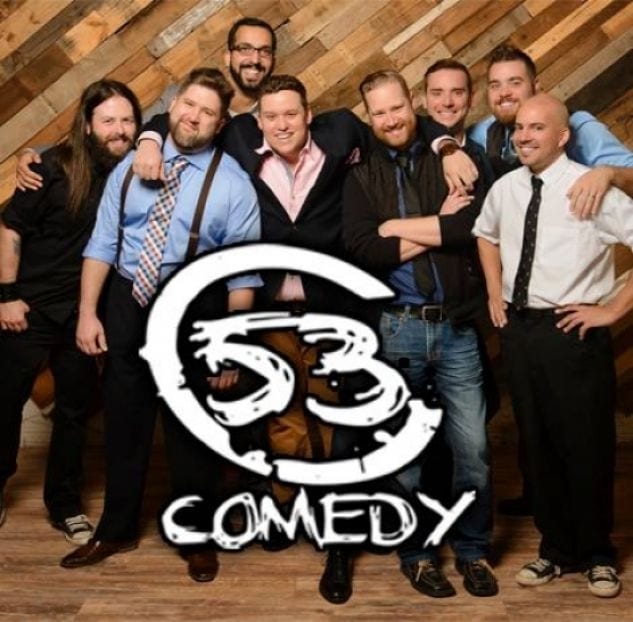 June 22nd (8pm): Card 53 Comedy – Card 53 Comedy is back at Liberty Hall for a night filled with friends and laughter!
You won't want to miss out on this one-of-kind, improv comedy show where each night is a unique experience thanks to the creativity of the comedians and the participation of the audience.
Perfect for date night or a friends' night out, Card 53 strives for each show to be what they consider "clean-ish;" however, due to the unpredictable nature of improv, they risk embarrassing their wives, girlfriends, dogs, employers, and total strangers with their unique style of improv "makemups." Tickets are $15.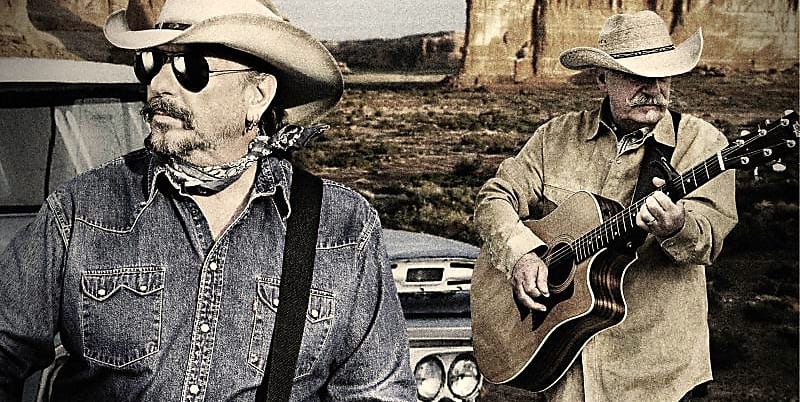 July 17th (7pm): The Bellamy Brothers – Best-known for the easy rolling, '70s Southern soft rock classic "Let Your Love Flow," the Bellamy Brothers are the most successful duo in country music history, consistently climbing into the upper reaches of the Billboard country charts during the '80s. More than most acts of the late '70s and '80s, the Bellamys pushed the borders of country music, adding strong elements of rock, reggae, and even rap, racking up a string of Top Ten singles that ran into the early '90s, after which they have remained a popular concert attraction.This is a public rental. Liberty Hall is not in charge of ticketing. For ticket assistance please call (866)710-8942.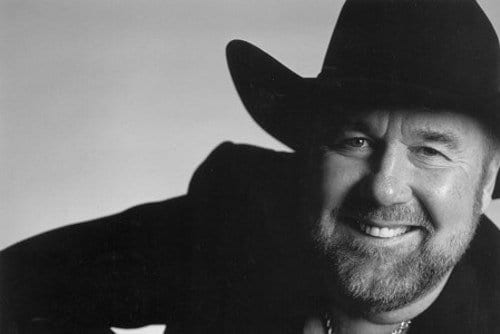 July 25th (7pm): Johnny Lee – Johnny Lee, was born in Texas City, Texas, and is a member of the Texas Country Music Hall of Fame. In 1968, he began a 10-year working relationship with Mickey Gilley, at the world-famous nightclub, Gilley's, in Pasadena, Texas. He was asked to perform in the film, Urban Cowboy, which starred John Travolta and Debra Winger.
"Lookin' For Love" came from that movie soundtrack and became Lee's 1st "Gold Record." The song spent 3 weeks as #1 on the Billboard Country Music Charts and #2 on the Pop Music Charts, later becoming one of the Top 100 best Country Songs of All Time. His string of Top 10 hits include: "One In A Million," "Bet Your Heart On Me," "Cherokee Fiddle," "Sounds Like Love," "Hey Bartender," "You Could've Heard a Heart Break," and many, many more. This is a public rental. Liberty Hall is not in charge of ticketing. For ticket assistance please call (866)710-8942.
August 1st (7pm): Malpass Brothers – If you like cornbread and hush puppies, you're gonna love the Malpass Brothers! If you like sweet tea, barbecue & collard greens, you're gonna love the Malpass Brothers! If you like clean crisp air over a freshly-plowed field, if you like a great big ol' corn puddin' at a homecoming – you're gonna love the Malpass Brothers! This is music steeped in the legacy of the Louvin Brothers, Johnny Cash, Marty Robbins, Hank Williams, Sr. and others. Count on classic, real country, new Malpass tunes, and old-time gospels. This is authentic, down-home country in its most raw, unfiltered form! This is a public rental. Liberty Hall is not in charge of ticketing. For ticket assistance please call (866)710-8942.
August 6th (7pm): Dailey & Vincent – Grand Ole Opry Members, five-time GRAMMY® award winners individually, three-time Grammy® award nominees collectively, four-time Dove Award winners, and winners of 35 IBMA Awards altogether (including 3-time IBMA Entertainer of the Year Award winners and 3-Time Vocal Group of the Year Award winners), Jamie Dailey and Darrin Vincent, backed by one of the best bands on tour today, are some of the most reputable and elite entertainers in American music; bluegrass, traditional country and gospel music. Now on Season 3 of their nationally broadcast television series, "The Dailey & Vincent Show on RFD-TV," Dailey & Vincent bring their music to a national audience on a weekly basis. After a decade spent performing together and with over 1,000 airings of their PBS special "Dailey & Vincent ALIVE – In Concert," their concoction of fantastically instinctive vocal blends of Dailey's tenor and Vincent's reedy harmonies has gained them well-deserved praise for their own distinctive style and worldwide recognition as American Music gold. Their most recent live CD, "Dailey & Vincent ALIVE," debuted at #1 on the Billboard Bluegrass charts and remained at the top position for over 15 weeks. This is a public rental. Liberty Hall is not in charge of ticketing. For ticket assistance please call (866) 710-8942.
October 2nd (7pm): Jimmy Fortune – Jimmy Fortune toured, sang and performed with the legendary Statler Brothers for 21 years. Fortune quickly lived up to his name. He wrote the group's second No. 1 hit, "Elizabeth," on their 1983 album Today, and followed that with two more No. 1 hits–"My Only Love" (from 1984's Atlanta Blue) and "Too Much On My Heart" (from 1985's Pardners in Rhyme). Fortune also wrote the top-10 hit "Forever" from 1986's Four for the Show and co-wrote the top-10 hit "More Than a Name on the Wall" from 1988's The Greatest Hits. After the Statler Brothers retired on October 26, 2002, Jimmy seized the opportunity to launch a solo career to share new music with his fans. His first solo CD, When One Door Closes, was released August 2003 on Audium/Koch. He released a gospel album, I Believe, in June 2005, a Christmas CD, Feels Like Christmas, in 2006, a live concert DVD in 2007 a country CD, Windows in 2009, Lessons in 2012, and Hits and Hymns CD and DVD through Spring House Productions in 2015. Jimmy is currently living in Nashville, writing, and touring. This is a public rental. Liberty Hall is not in charge of ticketing. For ticket assistance please call (866) 710-8942. Tickets are $35-$45.