Moss: "Where Flowers are Fair"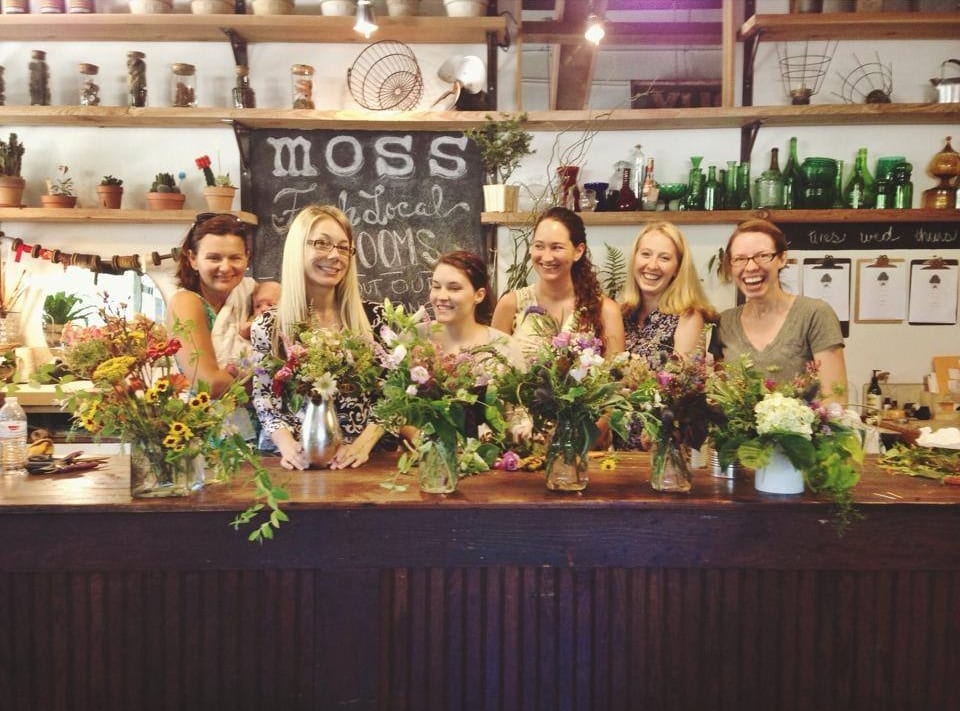 Moss-"Where Flowers are Fair."
By Barbara Greenbauer
Imagine a business that creates floral works of art, that combines the heart and thoughtful mission of fair trade flowers.
In the heart of Tyler, two women are creating unique and earthy arrangements that are works of art within themselves. The mother-daughter team of Paige McGuffey and Meagan Lissner are owners who work in tandem, relying on each other's strengths to provide East Texas with a new kind of florist.
Recently expanding from a 1,300 square foot space to their new current location – encompassing 4,000 square feet, located on Broadway Downtown – Meagan says, "We now have the space to really showcase all we can do and offer more classes and hands-on plant experiences." The shop is indeed a family-run business. Front and center is Meagan's great-great grandfather's countertop from his grocery business, where the magic is created. "The front counter is almost like our own bar," explained Meagan. The client can place an order, talk and watch and give input while we mix up our elements into a bright and beautiful concoction."
There are lots of philosophies and visions woven into this flower business. When asked about the distinctive name, "Moss: Where Flowers are Fair," Meagan responded "I just adore everything about the moss plant itself; it is so lush and gorgeous. But over and above that, the literal meaning for the word 'moss' is charity and is also the symbol for maternal love."
Owning and operating a small business involves not only hard work and long hours, but for Moss, everyone is involved. From Meagan's grandmother, to her husband and three kids (aged 5, 7, and 9), the whole gang is involved in this one-of-a-kind business. "You really have to be passionate and love people," said Meagan. "It is worth all the time and investment to be able to do what we love. It can be a balancing act, but we all pitch in and make it work."
Most folks won't be familiar with the term fair trade flowers, but it is at the heart and soul of everything they do. 80% of the world's flowers sold in the U.S. are grown in Latin America, South America, and Africa where female workers are often exploited to keep costs low, leading to severe abuse and mistreatment.
Fair trade creates a sustainable business model that guarantees social justice for the workers, and certified fair trade flower farms ensure the safety and good conditions for workers, which are typically vulnerable young women."It can be difficult to find sources and farms that are certified, but we do our research, and our mission is to support something greater than ourselves," explained Meagan. "We want to educate others to the plight of the workers and how we can make a difference."
The arrangements that are created and designed at Moss are unique and no two are ever the same. The team hunts for seasonal and unusual flowers to create masterpieces that will hav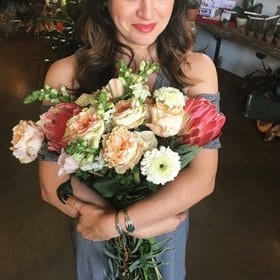 e everyone in awe. "We want to create a piece that reflects you and in that way is totally unique in itself," Meagan explained.
Client Amy Harbottle Carter said,"Their creative, organic, and vintage vibe is my favorite. Not only does Moss have gorgeous fair-trade florals, I can't get enough of the shop's collection of house plants, décor, gifts, and locally-made products. It's reassuring as a consumer to know that shopping there is also an investment in an ethical and meaningful mission."
You can play a huge part in the process at Moss. Come in with your dream and they can help make it happen. Bring in your favorite vase, pot, or container, and they can help you create a beautiful floral takeaway for your home, right then and there. Moss is known for their unique gift boxes, filled with coffee, treats, and succulents that will wow the lucky recipient.
Moss will work with you with blooms for your big wedding day, baby shower, corporate event, anniversary, or just a special gift to say thank you. Moss also has classes on all kinds of hands-on projects listed on their website at welovemoss.com. Grab a friend and come play with flowers!
Wandering through the shop is a feast for the eyes, with everything from fig trees, cacti, succulents and local pottery to geodes for terrariums and air plants.
Moss delivers locally, and gathers, forages, and hunts for local seasonal flowers that will really make your arrangements spectacular. They are truly excited about new ideas and visions, and will work with you through a consultation to pin down styles and colors, incorporating your favorite florals as well.
Frequent client, Traci Dixon sums up Moss,"I love the people and the heart behind this wonderful business. They are fabulously talented in handcrafting the perfect floral and greenery pieces with depth and character for everyone that walks through the door."
They truly do design arrangements the way nature intended them to be. When you choose to shop at Moss, you will always get a thoughtful creation that is anything but typical.
For more information, call (903)787-8822 or go to their website at welovemoss.com. You can also find them on find them on Facebook at mosswhereflowersarefair.
"Moss: Where Flowers are Fair," is located at 237 S. Broadway in Tyler. They are open Monday-Friday 10am-5:30pm, Saturday 10am-3pm, and closed Sundays.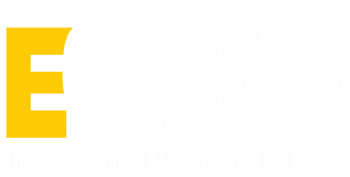 Koe Wetzel, Flatland Cavalry, Parker McCollum in Concert
Upcoming Concerts
February 2nd (8pm) – Zane Williams with Push Water will be at Love & War in Lindale. Tickets are available at outhousetickets.com. Tickets are $15 for general admission and $32 VIP.
February 3rd (7:30pm) – Take 6 and Manhattan Transfer will be in concert. Combining forces for the first time, the two groups boast a remarkable 20 Grammy Awards and a range of styles that covers nearly every genre of popular music; from jazz to swing, from gospel to R&B. Belcher Performance Center at LeTourneau University is located at 2100 S. Mobberly, Longview,  (903)233-3080 or go to belchercenter.com.
February 9th (8pm) – Max Stallings will be at Coach's & Cowboys. Tickets are available at wildtexastickets.com.
February 16th (8pm) – Koe Wetzel will be at Coach's & Cowboys. Tickets are availableatwildtexastickets.com.
February 17th (8:30pm) – Curtis Grimes will be at Moore's Store in Ben Wheeler. Tickets are available at the door.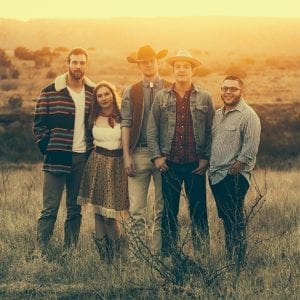 February 23rd (8pm) – Flatland Cavalry will be at Coach's & Cowboys. Tickets are available at wildtexastickets.com.
February 24th (8pm) – Monte Montgomery in Concert – One of East Texas favorite artists, Liberty is thrilled to have back Monte Montgomery in concert. He has recently released his new album "Dragonfly" and is currently touring. Tickets start at $15. Liberty Hall is located at 103 E. Erwin St., Tyler. Tickets are available at libertytyler.com.
March 3rd (8pm) – Broken Valor w/ Panik Device, Victims Of Sanity will be in concert at Click's Live. Tickets are available at the door with proper ID.
March 10th (8pm) – Shooter Jennings – Shooter Jennings is an American singer-songwriter active mainly in the outlaw country music and Southern rock genres. He is the son of country music legend Waylon Jennings. Tickets range from $35 -$45. Liberty Hall is located at 103 E. Erwin St., Tyler. Tickets are available at libertytyler.com.
March 16th (8pm) – Parker McCollum will be at Coach's & Cowboys. Tickets are available at wildtexastickets.com.
March 24th (8pm) – Bibeau Record Release Party & Concert – will be held at Click's Live. Tickets are available at the door with proper ID.
April 21st – Bowling For Soup at Clicks Live (8pm) – American pop-punk band Bowling For Soup emerged in Wichita Falls, Texas in 1994, but have since relocated to Denton Texas. Tickets are on sale at the door for $19, and may be purchased in advanced online for $15 at etix.com.
Feb. 17th: Birding Tour & Hike at Tyler State Park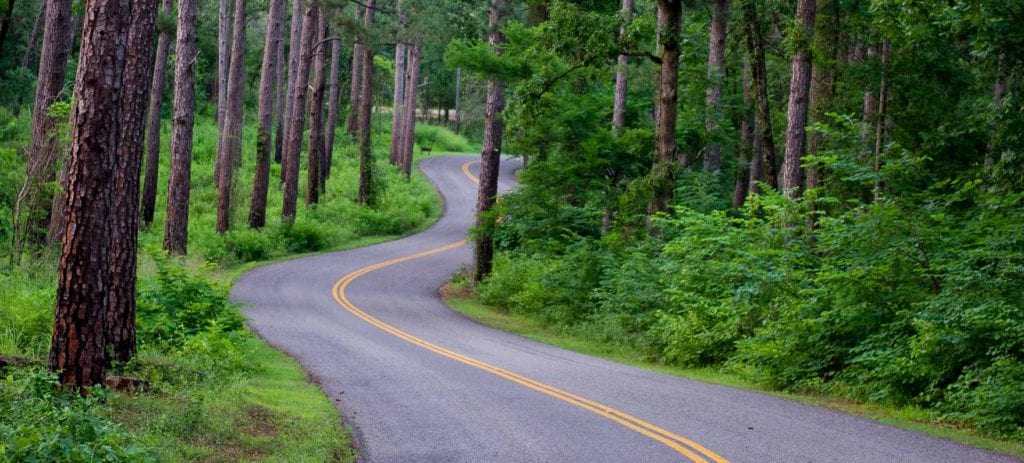 Tyler State Park Offers Outdoor Winter Fun
At Tyler State Park, you can boat, fish, swim in the lake, hike, mountain bike, picnic, geocache, camp, bird watch and study nature. It is located at 789 Park Road 16, Tyler. All events are free with fee paid for admission into the park. Adults are $6 daily, and children 12 years and under are free. For more info go to tpwd.texas.gov/state-parks/tyler or call (903)597-5338. Tyler State Park offers several events this month.
February 3rd (10-11:30am) – Dutch Oven Cooking: History in a Black Pot – The simple black pot tells the story of America. Learn the basics of the fine art of historic camp cooking with cast iron! Warning: you will be hooked!
February 3rd (2-4pm) – Backcountry Hike Series – Escape into the forest with a backcountry hike for a 2.5 mile moderate hike.
February 10th (10-11am) – Woodpeckers! – Take a walk through the forest and find as many of Tyler State Park's seven woodpecker species as possible.
February 10th (2-4pm) – CCC Lakeshore Hike – Join in for a 2-mile hike and experience the legacy of Tyler State Park. Learn the story of the young men, the Civilian Conservation Corps, that built the park and become a part of their legacy. Meet at the Silver Canoe Park Store.
February 17th (8-10:30am) – Tyler State Park Birding Tour – Travel into the park to find birds, observe them in the wild, and add them to your lists. Recommended for ages 7 and up.
February 17th (10:30-11:30am) – Birding 101: Introduction to Birding – Learn how to identify birds by sight and sound for a ½ mile walk. Recommended for all ages.
February 17th (2-3pm) Backyard Birding – Learn how to attract birds and other wildlife by wildscaping, feeding, and providing homes for our feathered friends.
Lucille O'Neal, February 28th

Keynote Speaker at 2018 Transforming Lives
The Inaugural Transforming Lives Luncheon, benefiting East Texas Cornerstone Assistance Network, will feature keynote speaker Lucille O'Neal, who will lead a message of "Walk Like You Have Somewhere To Go: Reclaiming Courage & Direction in Life."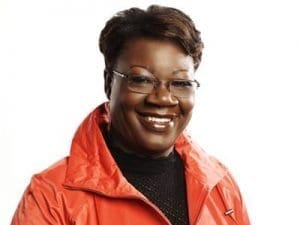 The event starts at 11:30am and will conclude after the luncheon at 1pm. Lucille is the mother of Shaquille O'Neal. She may be the mother of one of the greatest athletes of all time but Lucille O'Neal is much more than just "Shaquille O'Neal's mom." Acquainted early in life with turmoil, O'Neal's circumstances shaped her perspective, strengthening her to overcome the challenges she would later encounter. She has endured poverty, rejection, abuse, addiction, and the illness of a child, yet today her faith and compassion for others is stronger than ever.
Proceeds benefit Cornerstone Assistance Network, which  partners, in Christian love, with churches, businesses, and non-profits to assist people in poverty with life transformation.
Tickets are $35 and can be purchased at classy.org/tyler/events/transforming-lives-luncheon/e147226, or by emailing megan@etcornerstone.org. This will be held at Green Acres Crosswalk Center, 1607 Troup Hwy., Tyler.