Check out EGuideMagazine.com's Totally Cool & Fun 
By Holli Fourniquet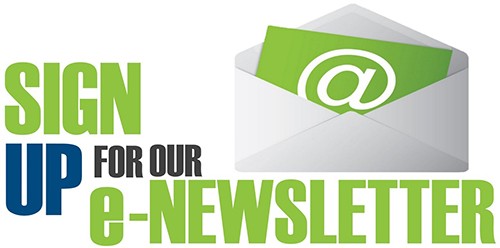 We have had an unusual amount of rain this summer in Texas. Normally summers in Texas are spent at the lake, a pool, the ocean, or some other outside location with plenty of shade and water to take a dip in when you're tired of sunbathing. Summer is prime time to soak up that vitamin D that we miss out on in the winter months, and I believe it is the reason people are happier in Texas, no matter how much we complain about the humidity.
But this year, the random rainstorms have sent many looking for alternative summer activities inside. Luckily, in East Texas, there is no shortage of fun things to do even when it's raining outside. Check out a few of EGuideMagazine.com's favorite places to spend a rainy day.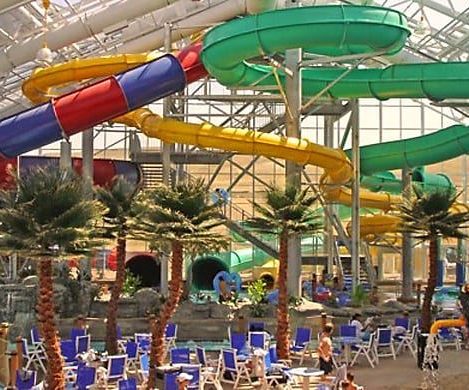 Make a Splash
Wait, make a splash? That's right, if your swimsuit is ready, don't let a little rain ruin your fun. Waterpark at the Villages is the only indoor waterpark in the area and is open year-round, rain or shine. 
Located at the Holiday Inn Club Vacations Villages Resort, the indoor waterpark has a wave pool, a bucket dump, and body and tube slides. Your youngsters can also enjoy the playscape and three slides just for kids. 
While you don't need to be a resort guest to enjoy the waterpark, why not stay the night and make a weekend out of it? Holiday Inn Club Vacations Villages Resort is a great place for a staycation no matter the season. 
You'll forget all about bad weather when you're soaring down water slides and floating along a lazy river. There's nothing better than getting wet and wild at a waterpark.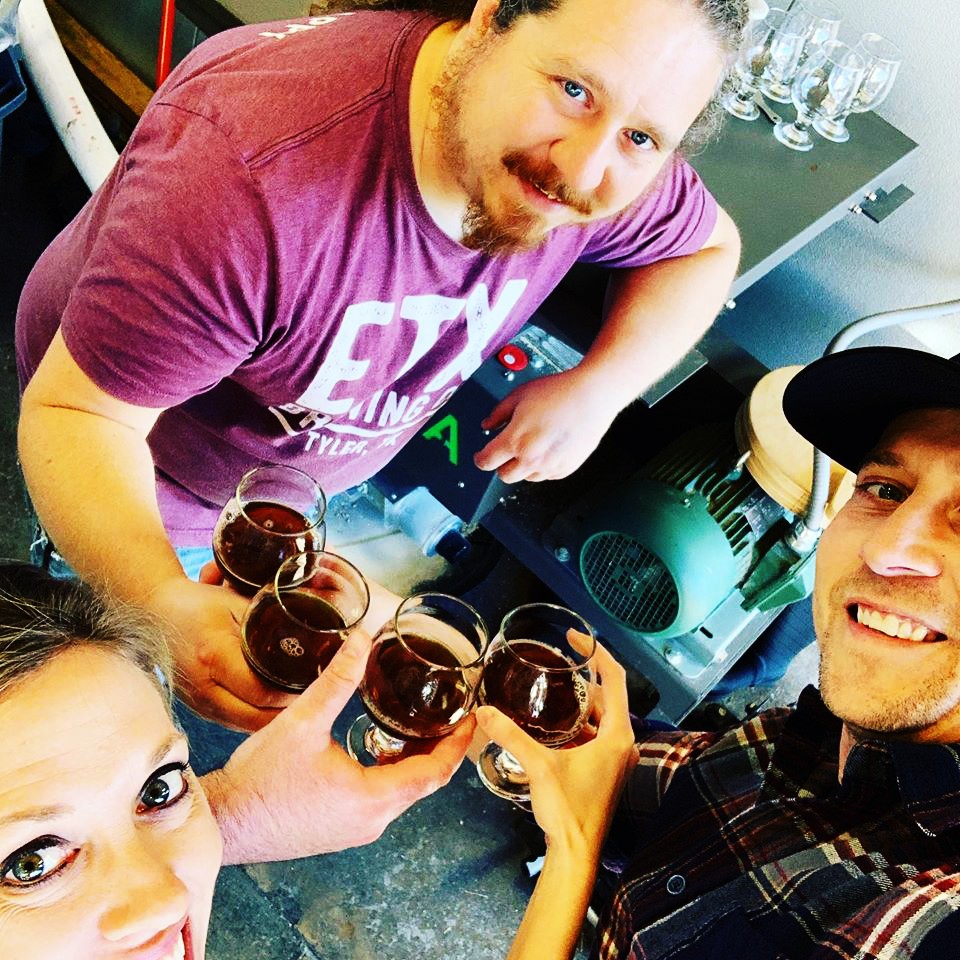 Drink Your Way Through East Texas
Calling all swigging and swirling aficionados – if you haven't tried the Thirsty Pines Tour you are missing out. 
The Thirsty Pines Tour is a digital, self-guided passport experience connecting the region's top craft beverage purveyors. The tour features the best in coffee shops, wineries, breweries, and even a distillery throughout the East Texas area. 
This reward-driven immersion features 15 specially-selected establishments and businesses that either produce their own sips or serve and support local makers. The majority of these locations offer exclusive deals and discounts to Thirsty Pines Tour participants. 
Those who complete the entire tour receive a complimentary custom stone coaster set and are entered to win a regional getaway package. The giveaway is drawn twice a year, and it is brimming with restaurant gift cards, foodie-focused souvenirs, and lodging accommodations.
It's free and easy to download the pass. Just go to GoEastTexas.com, click sign up, and the virtual pass is delivered via text and email right to your phone. Then it's ready for immediate use. Sign up and start sippin' your next rainy day away.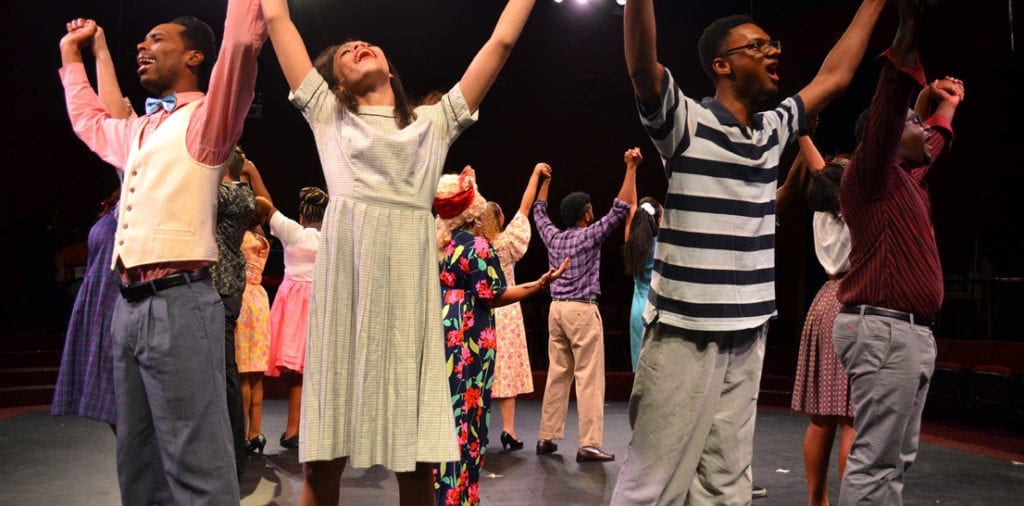 Immerse Yourself in the Arts
Believe it or not, East Texas is a very artsy place. Creatives and those who appreciate the arts don't have to travel far to get their fix. Rainy days provide the perfect opportunity to get out and experience the arts like never before. Tyler is home to a couple of different art museums including two favorites: Gallery Main Street located in the Plaza Tower in Downtown Tyler and Tyler Museum of Art located on the Tyler Junior College campus. 
Gallery Main Street features local juried exhibits on a rotational basis and is the cornerstone of Tyler's Arts District and the growing downtown arts scene. 
Tyler Museum of Art, recognized as one of Texas' premier small-town museums, routinely attracts world-class traveling exhibitions. Visitors also enjoy selections from the museum's approximately 1,500-piece permanent collection.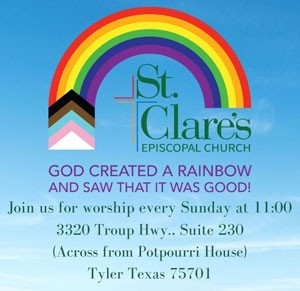 If it's the performing arts you are looking for, you can find shows by the UT Tyler Cowan Center, East Texas Symphony Orchestra, Tyler Civic Theatre, and more. While performances in Tyler range from larger productions to more intimate, each show rivals that of larger cities.
Try Something Adventurous
I don't know about you, but when I'm bored, that's when I'm most willing to try something new and different, maybe even adventurous. Grab a couple of friends or the family, and head to an Escape Room. Together you will solve puzzles, crack codes, and beat a scenario as immersive as it gets in order to "escape" the room. Test your skills at Escapology Escape Rooms or Get Out Escape Room in Tyler.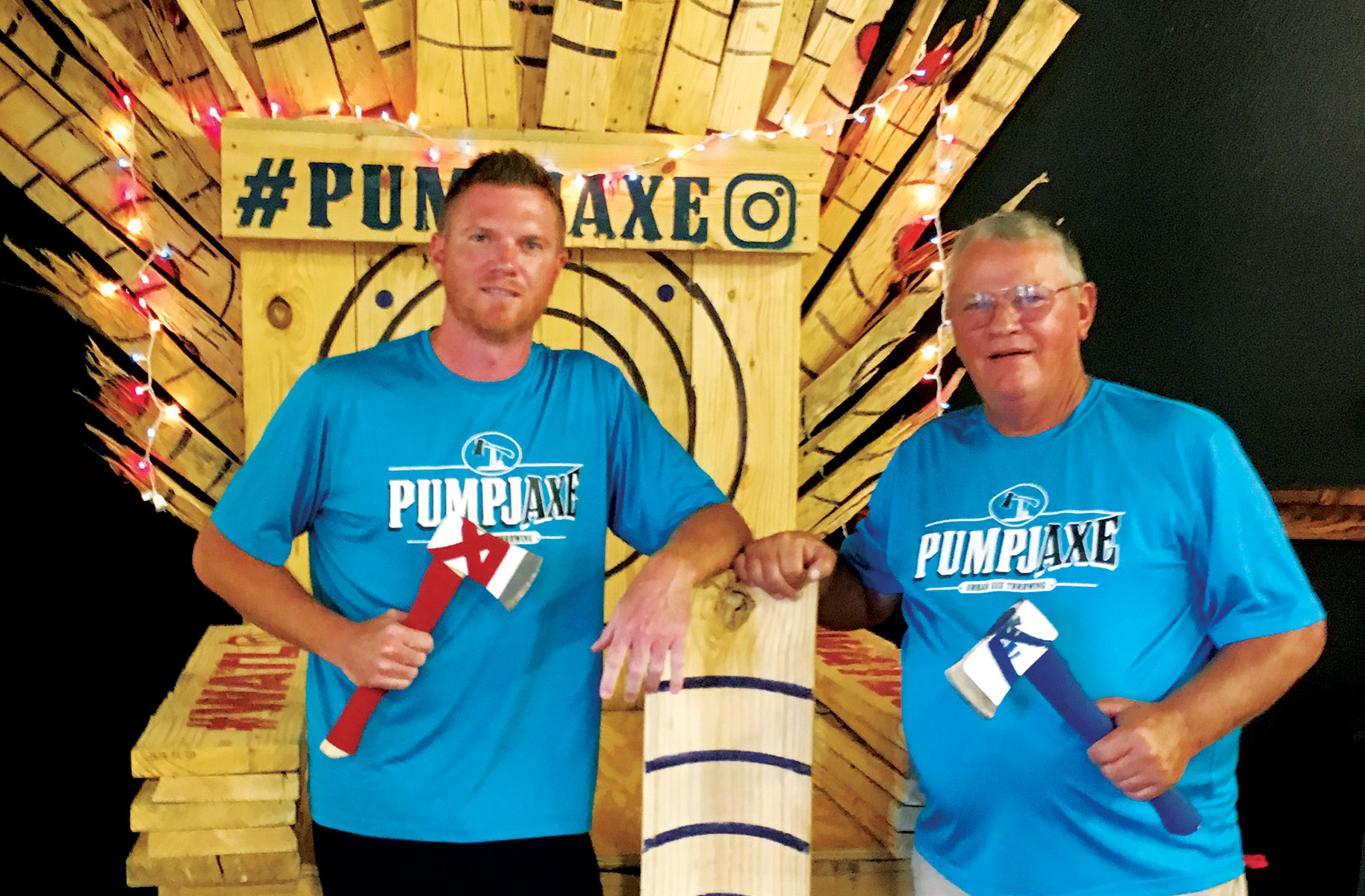 Or beat the boredom with an axe… literally. Go ax throwing (yes, you read that right) at PUMPJAXE Urban Axe Throwing. Similar to throwing darts but with axes, you'll aim for the center of a round target under the watchful eye of an Axepert. Kids older than 10 can throw axes as well, but they have things that youngsters can toss too.
Reach for the rafters at one of Tyler's trampoline parks: Urban Air Trampoline Park or iJump Tyler Trampoline Park. Both offer all the airtime you could ask for and the perfect way to spend a day indoors.
Tip: Download the free Adventure & Outdoor Pass for exclusive discounts at many of these locations at TylerOutdoorPass.com. Check-in at several locations on the pass and be entered to win a vacation package getaway.
Spend the Day at Times Square Grand Slam
You can always wrap all of these fun ideas up into one package and go to Times Square Grand Slam. 
This all-in-one entertainment hotspot really does have it all. Catch the latest Hollywood hit in the state-of-the-art movie theater or go bowling before playing all kinds of games in the arcade. 
You can also experience all the excitement of a video game in the laser tag arena, where you and your family can compete against other teams in a two-level arena filled with obstacles, fog, and plenty of hiding spots. For even more adrenaline, take on the 11-element ropes course set above the arcade!
All these fun things to do will probably make you hungry at some point, but you won't have to get out in the rain to grab a bite. The Infield Restaurant, VIP Bar, and Coffee Bar serve everything from pancakes and chicken tenders to tacos and brick-oven pizzas, as well as cocktails and coffee for when you need a pick-me-up. Once you're inside Times Square Grand Slam, you'll forget all about the bad weather.
Visit Another Planet
Explore other worlds or our own world from a dry place inside the Tyler Junior College Earth & Space Science Center featuring Hudnall Planetarium. 
Fly along with asteroids in outer space, dive to the depths of the world's oceans, and more. This planetarium features the first 40-foot Spitz nano-seam domed theater in East Texas. 
Along with its scientific programming, the planetarium routinely screens children's shows for kids 10 and younger. After the show, check out the on-site interactive displays and exhibits before letting your kids run around the outdoor play spaces.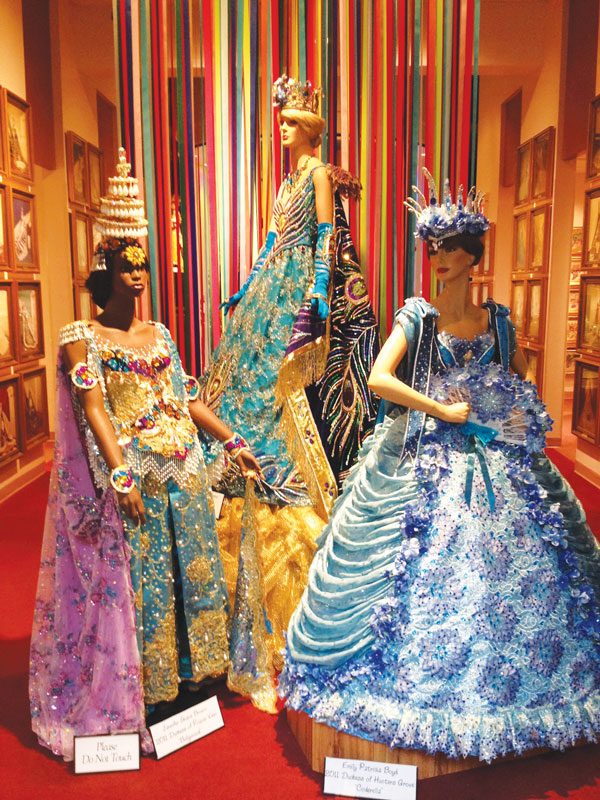 Learn About Tyler's Rose History
While a rainy day might not be the best time to explore Tyler's famous Rose Garden, it might be the perfect time to learn about Tyler's history. It's really easy to go about our day-to-day lives and forget the history of the rose industry in Tyler. While you're exploring the area, take some time to learn the history and impact the rose has had on the Tyler community. 
The Tyler Rose Museum is a great place to start. Located in the Rose Garden Center, the museum was developed to preserve and display the history of Tyler's rose-growing industry and the Texas Rose Festival. 
History and memorabilia are housed in the museum featuring fabulous costumes and items acquired since the first festival in 1933 as well as documents the beginning of the rose industry in Tyler.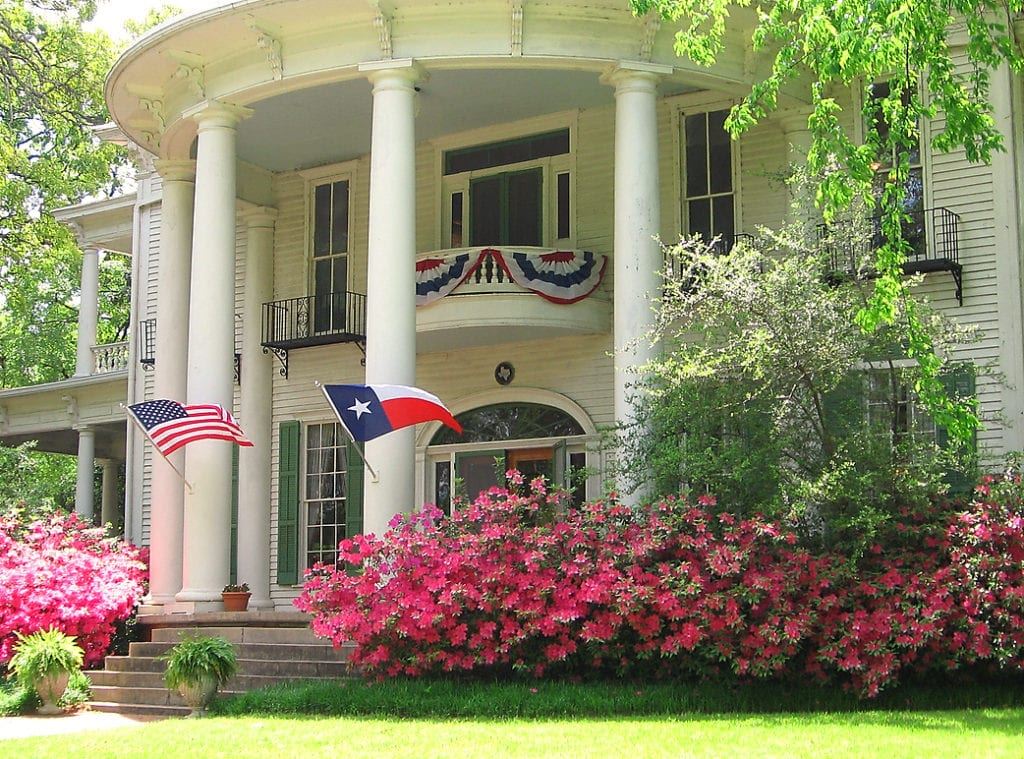 Stop by several other museums in the area such as Goodman-LeGrand House & Museum and the Smith County Historical Society to really get the full picture of Tyler's rich history and its place in Texas history.
We sure have seen a lot of rainy days this Texas summer. While it has ruined a few lake outings for our family, we are taking the time to be tourists in our backyard and explore the area around us… indoors. There's plenty to do, and this list doesn't even come close to covering them all. Take this as a rainy day challenge, and try something new.