Jeremiah Jackson: Trying Hard To Be The Shepherd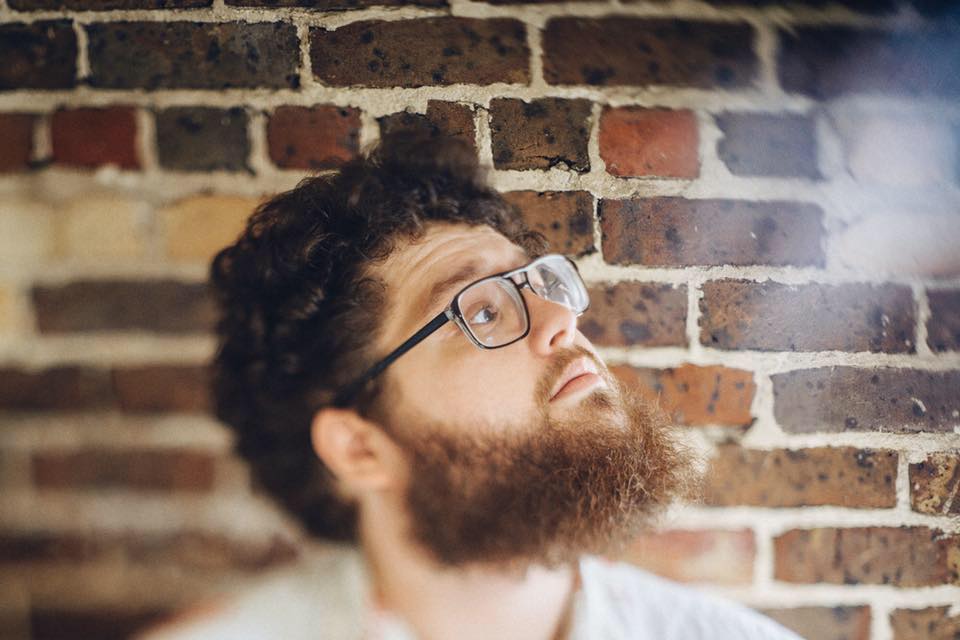 By Johnny Griffith
Jeremiah Jackson, the name sounds like a character from a Tarantino movie. Perhaps it could have been a "Jules" type character, full of great wrath and furious anger, or perhaps it could have been a Marcelus Wallace type character, smooth and controlled but dangerous nonetheless. Once you hear Jeremiah Jackson on stage, however, you realize that this is Vincent Vega at Jackrabbit Slim's sort of cool. Laid back and digging a five dollar milkshake while winning the dance competition. The catch, though, is Jeremiah Jackson isn't a "who" per se, but rather an idea of a musical collective with a main character and some supporting actors along the way. Jeremiah Jackson is the brainchild of Patrick Saikin, mild mannered history professor by day, soulful blues rocker by night.
An amalgamation of several different influences and styles, a JJ show can run the gamut from groovy acoustic jams to full blown electric ladyland and everywhere in between. Always his biggest critic and constantly looking to improve the craft, Patrick Saikin doesn't like to dwell on successes and failures but rather the journey. I managed to catch up with Patrick recently and get some more insight to this Jeremiah Jackson cat:
Johnny: Let's start off with a little bit about the man behind Jeremiah Jackson and your background.
Patrick: I'm from Longview, originally. I played bass as a teenager at my high school, Trinity School of Texas. Twice a week we had a chapel service, I played bass and sang worship songs. Jump forward a year later and I was in a thrash punk band called The Snapnecks. This sudden change from worship to punk probably influences the way I write today. I moved to Tyler to attend UT Tyler and studied there until I earned my Masters in History.
Johnny: Where was the original exposure to music, and what spurred that initial interest?
Patrick: I've been interested in music for as long as I can remember. My immediate family is most likely to blame for my keen interest in ALL things music. My mother and I would sing along to the oldies station on the way to school each morning. I'm pretty sure the first song I ever learned to sing was Hound Dog. My dad on the other hand, raised me on a trifecta of Led Zeppelin, Santana, and Jethro Tull. I didn't discover people like David Bowie until I was older. I remember visiting my oldest brother at college, and he had Bowie's last concert as Ziggy Stardust playing on his TV. He expressed true freedom. Being true to yourself.
Johnny: So, where did the name Jeremiah Jackson come from?
Patrick: I had a friend in high school named Jeremy Jackson. He said it was short for Jeremiah. I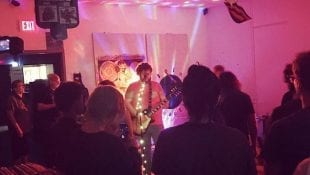 thought it was the coolest name in the world. I always wanted to be cool. I was bullied a lot in school, and subconsciously I guess I thought it was a way out. I'm not sure; it's just a name that really stuck.
Johnny: I'm confused, is Jeremiah Jackson a solo project or a full band because I've seen evidence of both along the way?
Patrick: In essence, this is more or less a solo project. I've rotated a few members through the years. At this point my lineup consists of a bass player and drummer for my full band shows. I've played with several drummers across Texas including Josh Stewart, Chewie Taylor, Michael Graham, Charlie DeBolt, Jeremy Grisham, and Mikey Uptmor. I've only had two bass players: Chris Austin and Cory Zimmerman. My most current members are Mikey and Cory. Both have great chemistry as a rhythm section.
Johnny: Okay so when was Jeremiah Jackson "born?"
Patrick: I guess it was "born" when I started college at UT Tyler. I got together with my friend Doug and started playing the songs we wrote individually. We even played a couple shows with a full band but never got really serious about anything. I went off and spent some years in The Problem Preachers and Channel 8. After that, I decided to bring JJ back.
Johnny: I've listened to some of your tracks and, depending on the song, it seems like your music has threads of everything from David Bowie, to Zeppelin, to Ministry, and even Robert Johnson and ZZ Top. How do you describe the music, and what are your influences when it comes to writing?
Patrick: The foundation of my influence comes from all those you listed. However, the framework, plumbing, electrical work, etc… comes from a wide range of places. I listen to Queens of the Stone Age, Iggy Pop, Bad Brains, Dolly Parton, Fugazi, The Strokes, Loretta Lynn, and that's just the mix for a single day. What gets me started doesn't necessarily have to be musical either. A song usually starts with an emotion, either simple or complex.

Johnny: How has the response been to JJ been so far?
Patrick: People see me get on stage and think I'm the sound guy or a roadie. Then they see me put on the guitar and probably think, "Oh geez, what is this?" I think one of the main reasons people respond positively to my music is because they're coming into it with such low expectations. I don't like to judge myself because I know I can always be better than I was yesterday.
Johnny: How many shows are you currently doing a month on average?
Patrick: I used to play up to eight shows a month with Channel 8, but I've cut down a lot since then. My plans for this fall and into next year are 2-4 shows a month.
Johnny: You recently released an album. How has the response been to the new release, and what did you learn about yourself and the band through that process?
Patrick: The biggest thing I learned through the process was all the work and months of planning that goes into a release and supporting tour. Despite all the effort it took, I wouldn't trade the experience for anything.
Johnny: What has been your coolest memory with JJ to this point?
Patrick: Coming back to Tyler to play my EP release show at El Guapo Records. I was not expecting such a large turnout. If anything, it reassured me that people were actually listening.
Johnny: Besides your own stuff, what are you listening to currently that excites you?
Patrick: Something that I've been listening to over and over again is the Post Pop Depression album by Iggy Pop. He got together with Josh Homme of QOTSA and put out one of the most gorgeous and solid sounding rock albums of the last decade. Iggy's voice has aged like a fine wine, reaching rumbling lows while still having this hauntingly delicate nature that gives me shivers. It's one of the most perfectly produced albums I've heard in a long time. One day, I hope to create something as poignant.
Johnny: What is on the radar for Jeremiah Jackson through the rest of 2017 and into next year?
Patrick: I'm currently working on a wrestling themed music video with videographer Josiah Sage and The League of Lions. I'm hoping to have that released by the end of the year, maybe with a viewing party. Too early to tell at this point. I'm also looking into recording another EP soon. I've been spending the past two months writing, hopefully something comes of it.
Johnny: Final question; if you got to share the stage with one non JJ musician, past or present, for one song, who is the musician, and what song would you play?
Patrick: Likely David Bowie. To play the guitar on Moonage Daydream in his band is a dream.
Check out Jeremiah Jackson on the web for news and upcoming shows: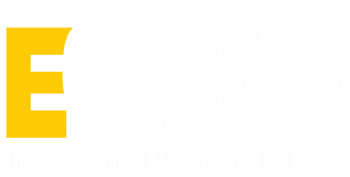 Feb. 24th: For a Good "Soulful" Cause, Edwin Holt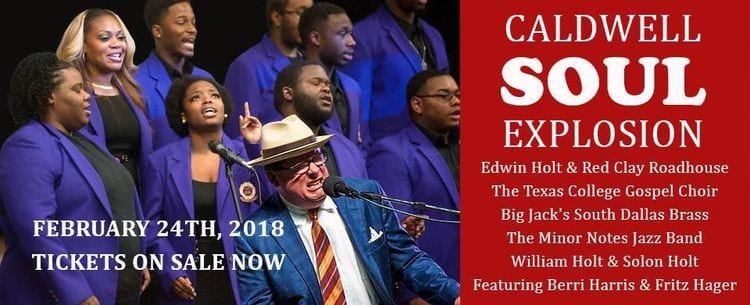 For a Good "Soulful" Cause:
Edwin Holt, Red Clay Roadhouse, and Texas College Choir Join Forces
By Edwin Holt
Some of you already know the backstory of my musical life, what you may not know is the soulful bond that developed between myself and a culture that I have come to define as my second family.
Like most people that stay in their comfort zone of their own culture, I found myself in a different realm. For several years in the south Dallas area and beyond, I found myself, a twenty year old male, performing in an all black blues band, in all black juke joints. The music was and will always be a great reward of my dues paid. The family of musicians I inherited, was a reward I never saw coming. Having the opportunity to perform, travel, and join them at their dinner tables with their families, has changed me into someone else.
Growing up in the small town of New London, Texas, I was sheltered to what lied ahead in the real world. A world that opened my young eyes to the reality of a culture riddled with struggles that continue to plague our society and most importantly, the very body of Christ.
People talk about how we are divided as a culture. They say that leadership does nothing to aid within this division but at the same time we fail to notice the blame within ourselves. We think we are helpless to make any kind of change in the world due to who we are or where were from – I believe differently. My focus in life, is to make a continued difference using love as a means of change.
So it should be no surprise that when the Texas College Choir reached out and asked me to help them get to New York in their own efforts to share the Gospel of music, I was all in. And with that, I'm hoping you are all in as well.
Presented by the Holt family, this will be an evening full of soul that will take place on February 24th at 8pm. Doors open at 7pm. The performance is being held at the Caldwell Auditorium, 300 S. College Ave., Tyler.
Please help me help others with music. It is a wonderful gift from God that brings people of all cultures together.
For more information and to purchase tickets, visit rosepickermusic.com.
Flatland Cavalry, Parker McCollum in Concert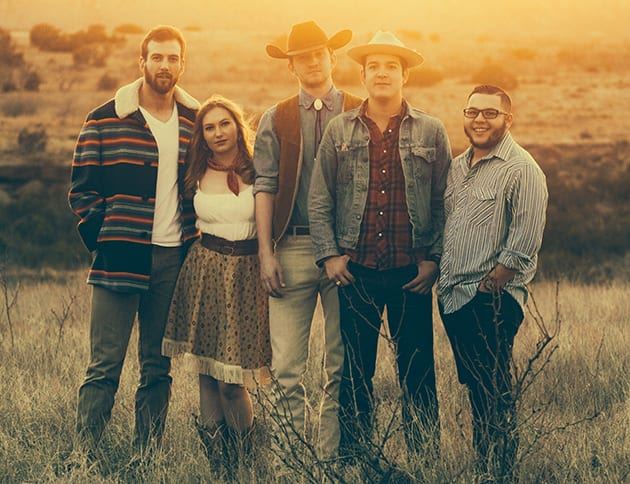 Upcoming Concerts
February 23rd (8pm) – Flatland Cavalry will be at Coach's. Tickets are available at wildtexastickets.com.
February 24th (8pm) – Monte Montgomery in Concert – One of East Texas favorite artists, Liberty is thrilled to have back Monte Montgomery in concert. He has recently released his new album "Dragonfly" and is currently touring. Tickets start at $15. Liberty Hall is located at 103 E. Erwin St., Tyler. Tickets are available at libertytyler.com.
March 3rd (8pm) – Broken Valor w/ Panik Device, Victims Of Sanity will be in concert at Click's Live. Tickets are available at the door with proper ID.
March 10th (8pm) – Shooter Jennings – Shooter Jennings is an American singer-songwriter active mainly in the outlaw country music and Southern rock genres. He is the son of country music legend Waylon Jennings. Tickets range from $35 -$45. Liberty Hall is located at 103 E. Erwin St., Tyler. Tickets are available at libertytyler.com.
March 16th (8pm) – Parker McCollum will be at Coach's & Cowboys. Tickets are available at wildtexastickets.com.
March 24th (8pm) – Bibeau Record Release Party & Concert – will be held at Click's Live. Tickets are available at the door with proper ID.
April 21st – Bowling For Soup at Clicks Live (8pm) – American pop-punk band Bowling For Soup emerged in Wichita Falls, Texas in 1994, but have since relocated to Denton Texas. Tickets are on sale at the door for $19, and may be purchased in advanced online for $15 at etix.com.
EGuide Magazine's Gig Guide
Check out who is playing live in Tyler, Ben Wheeler, Gladewater, and more!
---
Monday, February 19th
Love & War, Lindale – Karaoke, 8-12

Stanley's BBQ – Ramoth Gilead & His Affiliad, 6:30-9:30
Tuesday, February 20th
11

th

Frame Club – Lynn Groom, 8:30-11

The Back Porch, Kilgore – Brandon Nichols, 7-10

Coach's & Cowboy's – Karaoke, 8-12

F D's Grillhouse – Eric Mosley, 6-9

Garage Bar – Karaoke, 8-12

Love & War, Lindale – Songwriters Anonymous, 8-12

Summerfield's Bar & Grille – Karaoke, 7-11

Stanley's BBQ – Dustin Becker & Chris Oliver, 6:30-9:30

UTTyler Cowan Center – Jazz Ensemble Concert, 7:30

Where's Rufus – DJ, 8-12
Wednesday, February 21st
The Back Porch, Kilgore – 2nd Childhood, 7-10

Click's Live – Karaoke, 8-12

Dakota's – Darrin Morris, 7-10

The Forge, Ben Wheeler – Craig Wallace & T.D. Wilt, 6-10

Leon's, Longview – Blues Jam with Johnny & The Nightcrawlers, 8-11

Stanley's BBQ – Big Funky Cloud, 6:30-9:30

Yamato – Open Mic, 8-12
Thursday, February 22nd
11

th

Frame Club – Lynn Groom, 8:30-11

The Back Porch, Kilgore – David Allen, 8-12

Breakers – Tne Last Marc, Ian, and Douglas Serenade, 9-12

Clicks Live – DJ Cicero, 8-12

The Forge, Ben Wheeler – Cody Noman, 7-10

Garage Bar – DJ Juice, 

8-12

Liberty Hall – From Hollywood with Love, 7-9

Republic Icehouse – Karaoke, 8-12
Friday, February 23rd
11

th

Frame Club – Karaoke, 8-12

The Back Porch, Kilgore – Cody Wayne, 8-12

Breakers -Lucas Kelm, 7-10

Circle M Crawfish – Karaoke, 7-11

Coach's & Cowboy's – Flatland Cavalry, 8-12

Dakotas Chop House – Jason Misenheimer, 7-10

ETX Brewery – Shay Bailiff, 7-10

The Forge, Ben Wheeler – Finding Shade, 7-10

The Foundry – Josh White at Mockingbird Conference, 7:30
Fusion – DJ Polo, 9-12

Garage Bar – DJ Panda, 8-12

Kawa's – Quentin Moore, 7-10

Liberty Hall – Johnny Lee "The Original Cowboy," 8pm

Love & War, Lindale – Lee Mathis, 8-12

Mario's – Live Jazz, 6-10

Moore's Store, Ben Wheeler – Mariah Keltner, 9-12

Paradise Harbor, Hawkins – Karaoke, 8-12

Republic Ice House – Johnny & The Njghtcrawlers and King Richard, 8-12

Rick's – MoJiles, 8-12

Shoguns – DJ, 8-12

Stanley's BBQ – New Breed Brass Band, 9-12

Stone Country, Lindale – Karaoke, 8-12

Taste of Italy On the Lake, Hawkins – Marcus Casburn, 6-9

Where's Rufus – Karaoke, 8-12

Yamato – DJ Cash, 9-12

Saturday, February 24th
The Back Porch, Kilgore – Ryan Matthews, 9-1

Caldwell Auditorium – Edwin Holt & The Texas College Choir, 8-12

The Central Station, Gladewater – Heather Harper, 7-10

Club 155 – David Allen, 9-1

Dakotas Chop House – Larry Hooper Duo, 7-10

ETX Brewery – The Jazz Connection, 8-10

The Forge, Ben Wheeler – Craig Wallace, 3-5, Trey Rosenthal, 7-10

Fuzion – Latin DJ Night, 8

Garage Bar – Chase McClannahan, 9-1

Kawa's – Dan Rocha, 7-10

Lago del Pino -Blind Pursuit, 8-12

Liberty Hall – Monte Montgomery, 8pm

M6 Winery, Bullard – Withrow Cooley, 3:30-6:30

Mario's – Live Jazz, 6-9

Moore's Store, Ben Wheeler – Tyler & The Tribe, 9-12

Republic Ice House – Bluez Boys, 8-11

Rick's – Live Music, 9-1

Stanley's BBQ – Open Mic, 6:30-9:30

Strada Caffe – Jordyn Lackey, 8-10pm

Taste of Italy On the Lake, Hawkins – Marcus Casburn, 6-9

Where's Rufus – DJ, 9-1

XLN – Grant Cook & Friends, 9-1
Sunday, February 25th
Click's Live – Acoustic Chaos, 9-12

The Forge, Ben Wheeler – Tommy & The Acoustics, 7-10

The Grove – Chris Oliver, 11-2
Monday, February 26th
CBS19 Music Monday's – The Kirby's, 10pm 

Love & War, Lindale – Karaoke, 8-12

Stanley's BBQ – Ramoth Gilead & His Affiliad, 6:30-9:30
Tuesday, February 27th
11

th

Frame Club – Lynn Groom, 8:30-11

Back Porch – ReULion Charity Jam, 6:30

Coach's & Cowboy's – Karaoke, 8-12

Dakotas Chop House – Gary Patrick, 7-10

F D's Grillhouse – Eric Mosley, 6-9

Garage Bar – Karaoke, 8-12

Love & War, Lindale – Songwriters Anonymous, 8-12

Republic I've House – Todd Rinlee, 8

Summerfield's Bar & Grille – Karaoke, 7-11

Stanley's BBQ – Dustin Becker & Chris Oliver, 6:30-9:30

Where's Rufus – DJ, 8-12
Wednesday, February 28th
The Back Porch, Kilgore – Adam Brown, 7-10

Click's Live – Karaoke, 8-12

Dakotas Chop House – Gary Patrick, 7-10

The Forge, Ben Wheeler – Craig Wallace & T.D. Wilt, 6-10

Leon's, Longview – Blues Jam with Johnny & The Nightcrawlers, 8-11

Stanley's BBQ – Big Funky Cloud, 6:30-9:30

Yamato – Open Mic, 8-12