---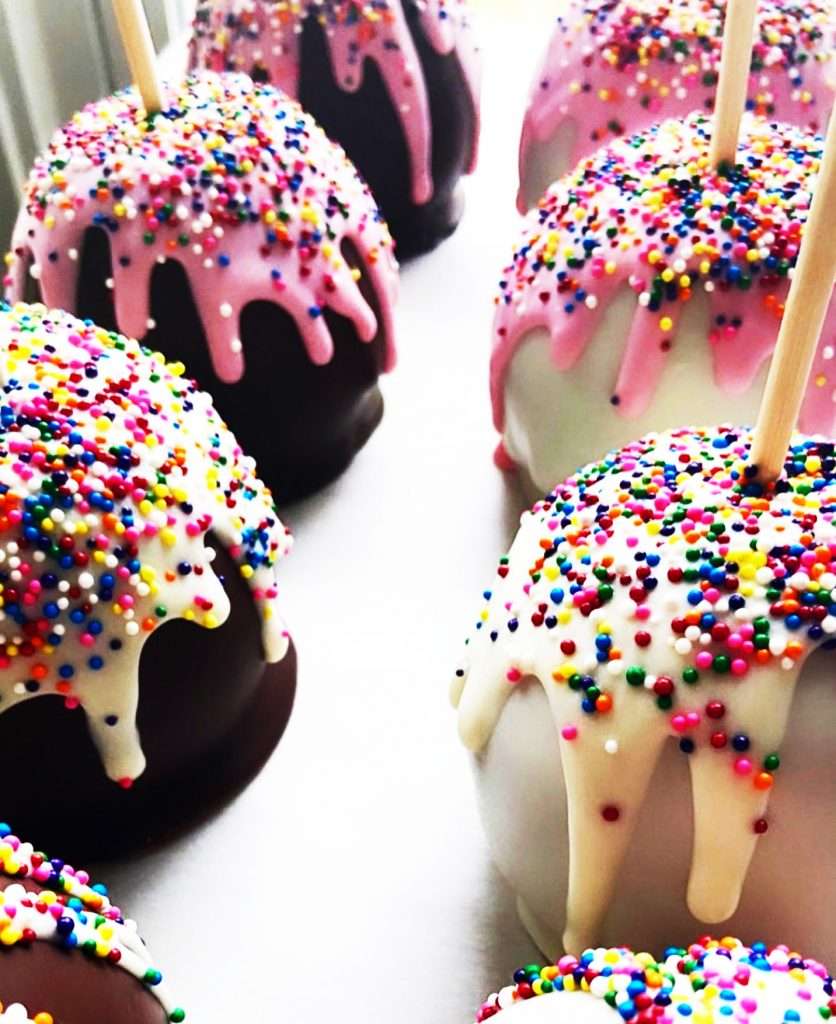 By Holli Fourniquet
If there's one thing we like to do in Tyler, it's eat! If you have a sweet tooth, you will not be disappointed with the city's dessert offerings. From fancy to drip-down-your-arm messy, there is a sweet for everyone, and new options popping up all the time. Because Tyler has such a rich and growing culinary scene, my husband and I have turned date nights into progressive dinners. A progressive dinner is where you move to a different location for each course of the meal: appetizers at one location, main meal at another, and dessert at yet another location. It's fun, and we get to enjoy our favorites from each spot and find new favorites. 
These are just a few of my favorite desserts I have come across in our Tyler dining adventures.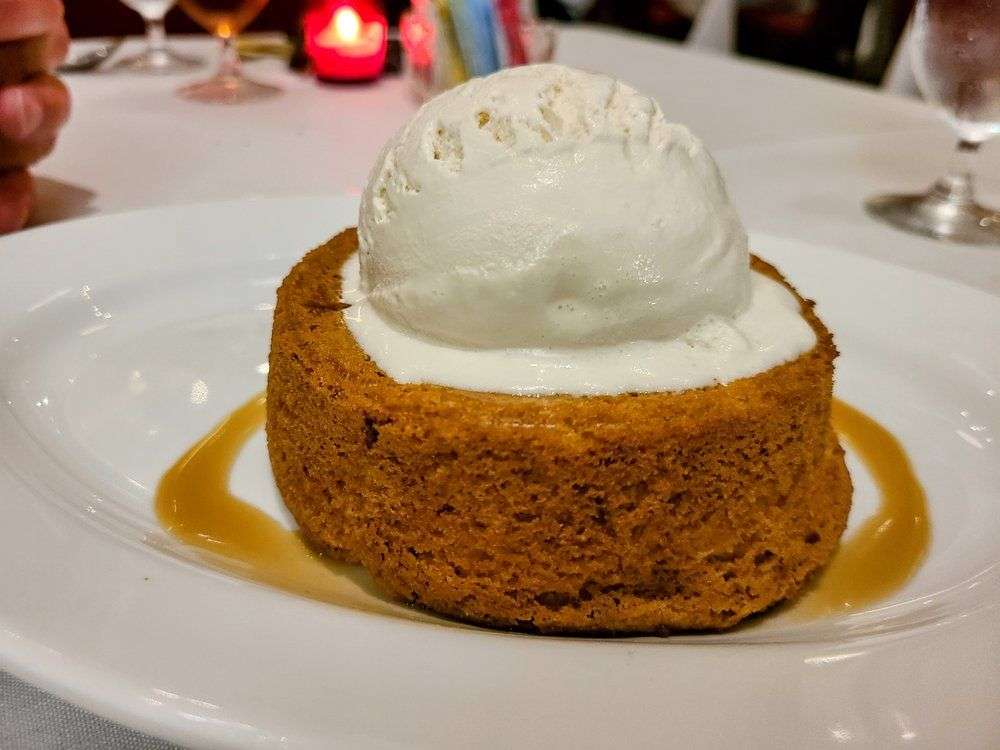 Butter Cake at Prime 102
102 North College Ave., Downtown Tyler
Located in the heart of Downtown Tyler, Prime 102 is an upscale steakhouse that offers a delectable menu, but the star of the show has to be the Butter Cake. This dessert is a warm, buttery cake that is topped with vanilla ice cream and a drizzle of caramel sauce. The combination of the warm cake, cold ice cream, and sweet caramel creates a delicious contrast of textures and flavors that is hard to resist. 
---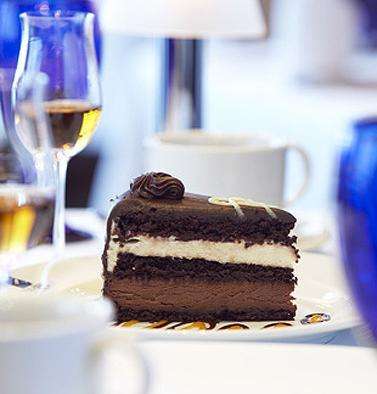 Chocolate Mousse Cake at Texas de Brazil
2376 Dueling Oaks Dr. #100, Tyler
Even though I love chocolate, chocolate cake is not usually my first choice for dessert. However, I can make an exception for probably my favorite chocolate cake around, and that's the Chocolate Mousse Cake at Texas de Brazil. While mostly known for its meat, this Brazilian steakhouse also serves a rich and creamy chocolate mousse cake that is a must-try. It is a dessert that is both indulgent and satisfying. This decadent cake is made with layers of rich chocolate cake and creamy chocolate mousse, then finished with a layer of chocolate ganache, which adds a glossy finish. 
---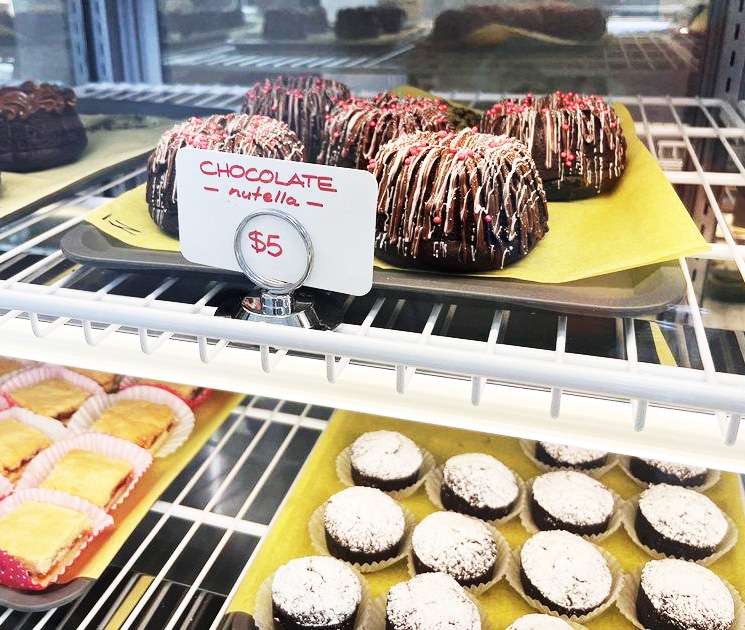 Variety of Desserts at Lemon Yellow Latin Bites
2443 Mosaic Way Ste. A, Tyler
Lemon Yellow Latin Bites, while fairly new to the Tyler food scene, is quickly becoming a local favorite. This family-owned restaurant and bakery serves the very best in Venezuelan and Puerto Rican cuisine. It offers a large variety of both savory and sweet dishes.

All of their food is made from scratch using fresh, high-quality ingredients. Their bite-sized dessert offerings are my favorite because it allows me to try several different desserts. A customer favorite is, of course, their Lemon Crumb Bars, but you can also find things like Dulce de Leche and Guava filled cookies; mini pies, tarts, and cheesecakes; brownies, cupcakes, and more. If you have kids, this is the perfect dessert place where everyone can pick their own dessert, and it's just the right size so that you don't have to worry about them being hyped up on sugar the rest of the night. 
---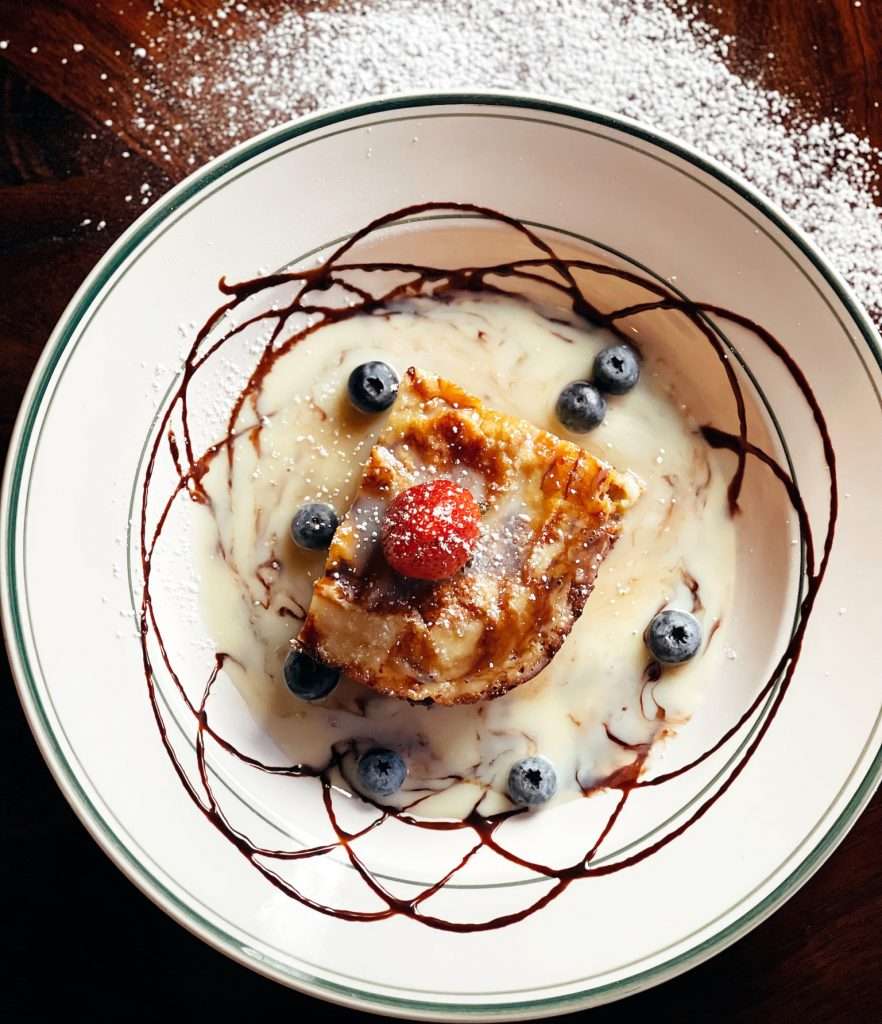 White Chocolate Bread Pudding at Rick's on the Square
104 W Erwin St., Downtown Tyler
Located in Downtown Tyler, Rick's on the Square has been a staple with locals for years, and the neon Tyler sign at the corner of the building is iconic to Downtown's skyline. Rick's serves up Southern comfort food with a modern twist. One of its standout desserts is the White Chocolate Bread Pudding. This dessert features a rich, custardy bread pudding that is studded with white chocolate chips and drizzled with a warm caramel sauce. I can confidently say, even if bread pudding isn't usually your thing, Rick's White Chocolate Bread Pudding will change your mind.
---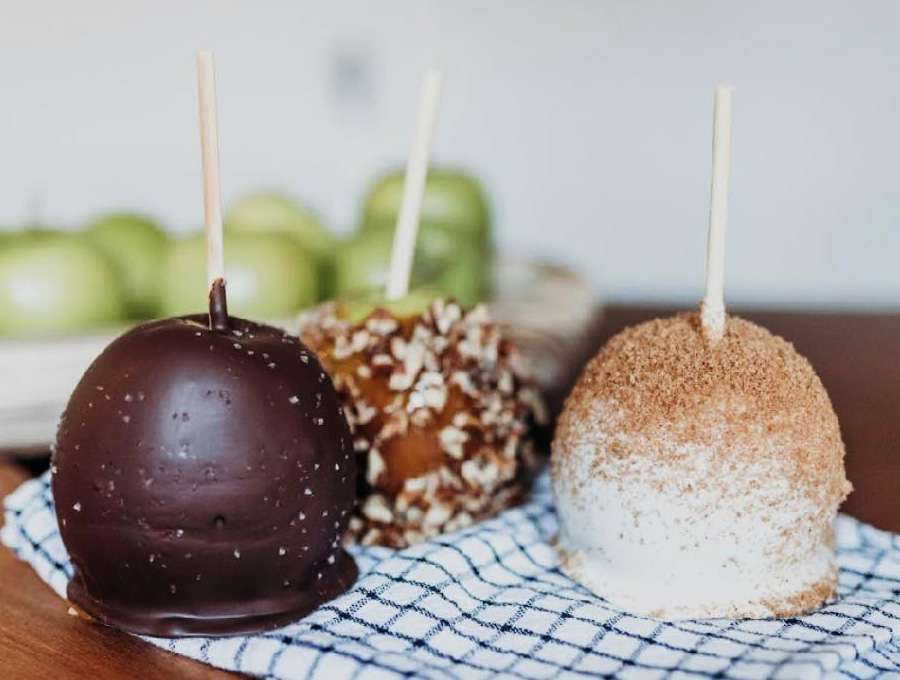 Candy Apples at The Apple Gal
2459 Mosaic Way, Tyler (OPENING SOON)
She has been serving the Tyler community out of her home kitchen for several years, but now The Apple Gal has a storefront! The Apple Gal specializes in gourmet candy apples that come in flavors from traditional all the way to what I could only describe as wild and funky.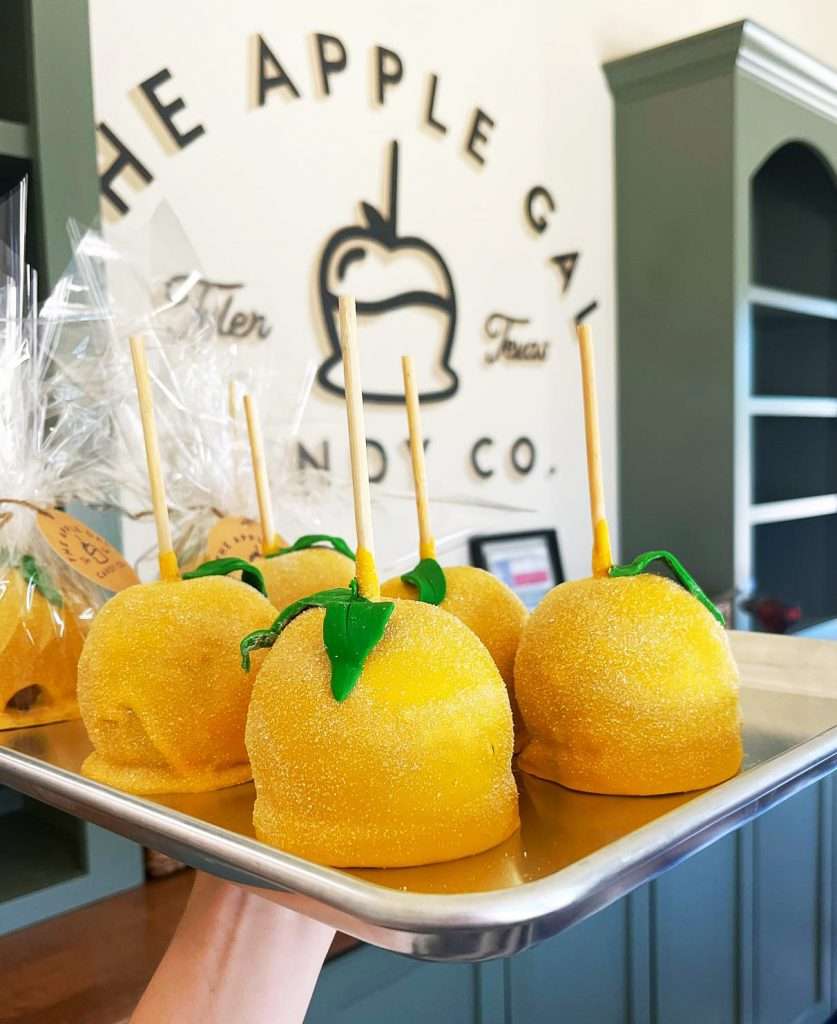 And I don't even have time to get into all of the creative ways these apples are decorated. Some of the flavors I have seen include s'mores, cinnamon roll, and cookie butter. There are apples topped with bacon, cereal, and even Tajin. If you can dream it, she can make it. These apples are perfect for satisfying any sweet tooth.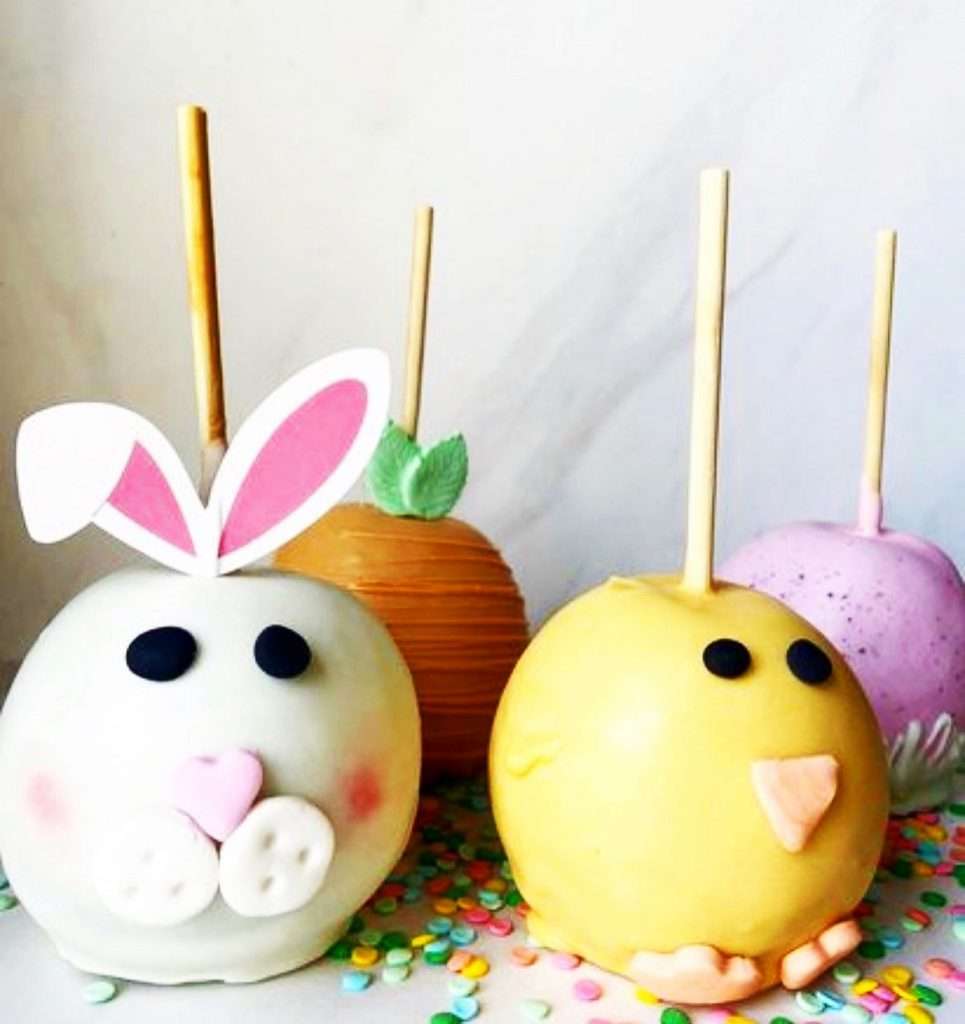 ---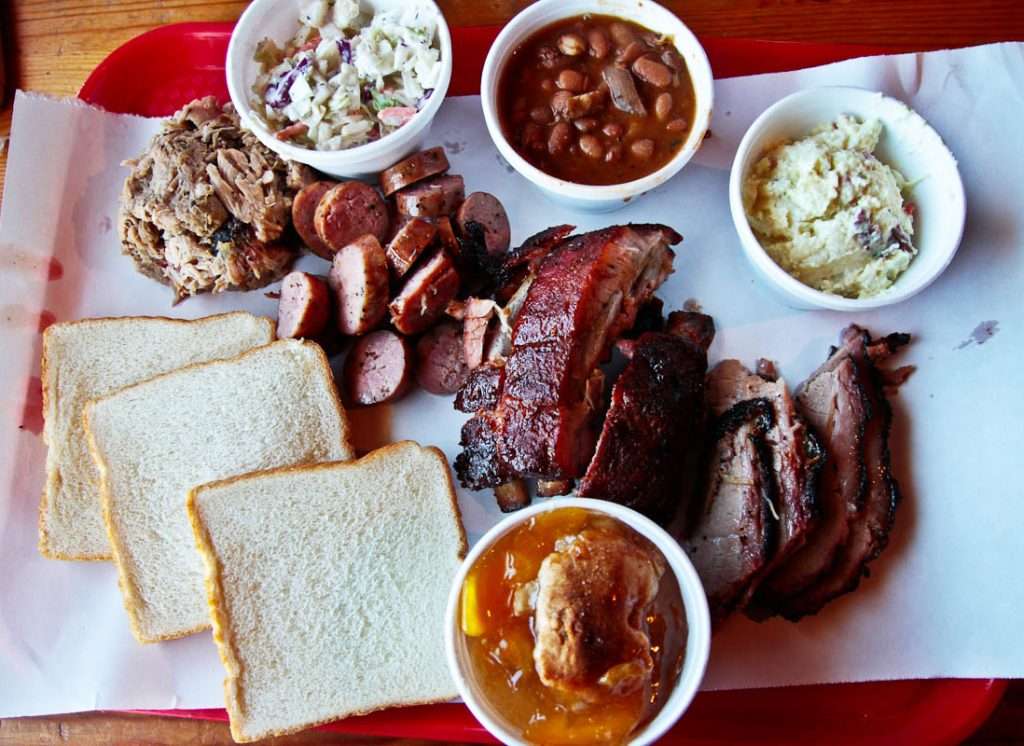 Peach Cobbler at Stanley's Famous Pit BBQ
525 S Beckham Ave., Tyler
Stanley's Famous Pit BBQ is a Tyler institution known for its delicious barbecue. However, the restaurant's Peach Cobbler is not to be missed. This classic Southern dessert features sweet, juicy peaches that are baked in a buttery crust. It is served with a scoop of vanilla ice cream, making it the perfect comfort food dessert. Whether you're in the mood for BBQ, dessert, or both, Stanley's Famous Pit BBQ is definitely worth a visit.
---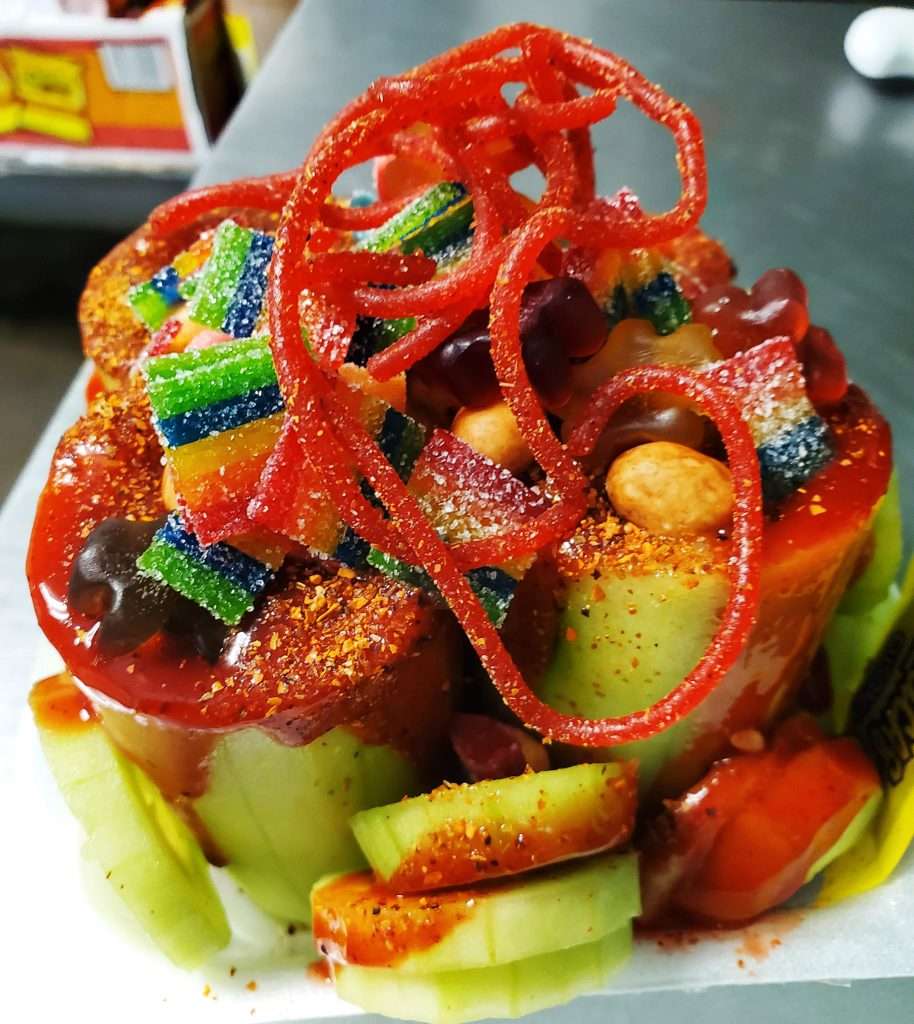 Paletas at Paleteria Polar
2720 B West Gentry Pkwy, Tyler
For a taste of Mexico, head to Paleteria Polar. This Tyler-based shop specializes in paletas, which are Mexican-style ice pops made with fresh fruit and natural ingredients.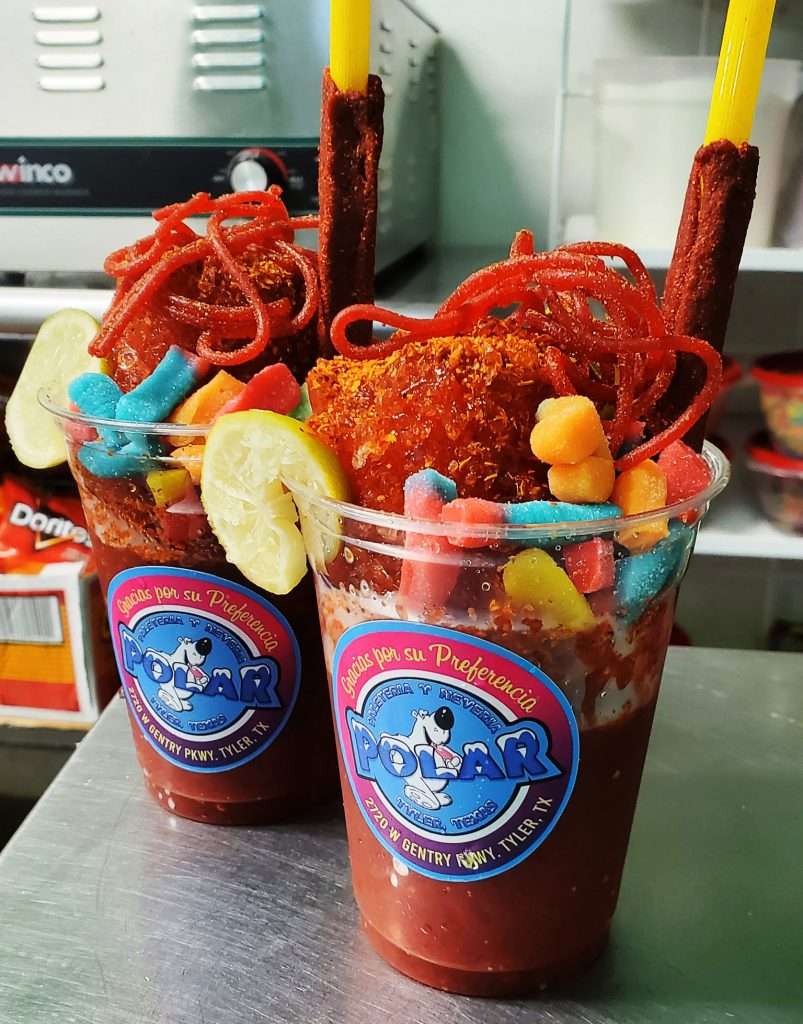 Their paletas come in a variety of flavors, including mango, strawberry, and coconut. Other popular desserts include fresh fruits and smoothies topped with Tajin, chamoy, and Mexican candies. As summer approaches, this is the perfect place to find a cold, sweet treat on a hot day.
---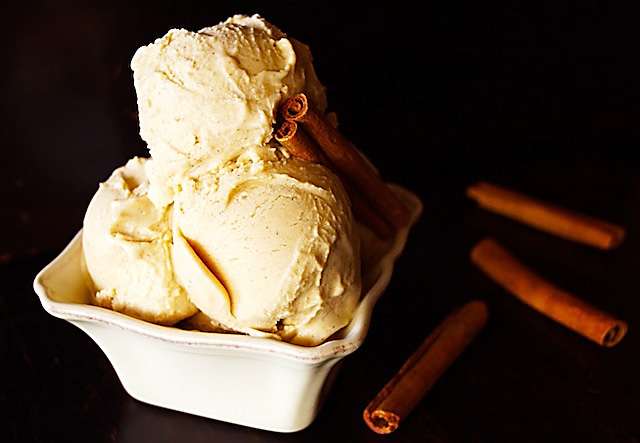 Bonus: Cinnamon Ice Cream at Brisket Love
15338 FM 849, Lindale
While not directly in Tyler, I couldn't leave out the cinnamon ice cream at Brisket Love in nearby Lindale. Brisket Love is a popular BBQ joint that is known for its delicious smoked meats and culinary twists on traditional BBQ dishes. So I was surprised to find that one of the standout menu items is the cinnamon ice cream made with real cinnamon. If you are looking for a unique dessert, this is it. Eat it alone or add it to one of their delicious cobblers. It is the perfect way to end a hearty meal.
---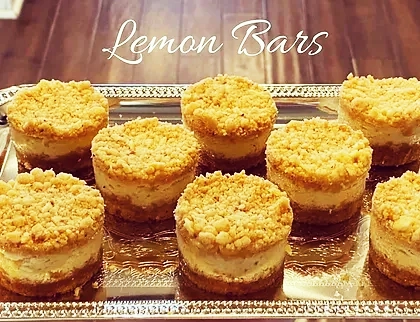 Hear me when I say this, I know this is not an exhaustive list of all of the amazing desserts in the area. Tyler, Texas is a dessert lover's paradise! From classic Southern treats to modern sweets, there is something for everyone. Whether you are in the mood for a warm, buttery cake or a refreshing ice pop, Tyler has got you covered. Make sure to check out these eight locations and also let us know your favorite local desserts.