By Johnny Griffith
As a musician, I always appreciate when I get to sit down and listen to a truly entertaining band. Ask any musician and they will tell you that it's hard to go out and watch another band without analyzing what they are doing on stage. It takes a very entertaining band to get a musician to put aside that natural tendency and just let themselves get caught up in the fun. One of those bands I've come to appreciate recently is the Darrin Morris Band.
One of the harder working bands you'll find in East Texas, or any part of Texas right now, the Darrin Morris Band (DMB) can be seen somewhere almost every weekend and their schedule just keeps filling up. Currently averaging about 12 gigs per month, that number keeps rising as more and more people are exposed to the high energy quality of a DMB show. Not content to stay in the comfortable and friendly confines of East Texas, the Darrin Morris Band will take their music on the road this Summer and Fall as they've set up tours outside the region.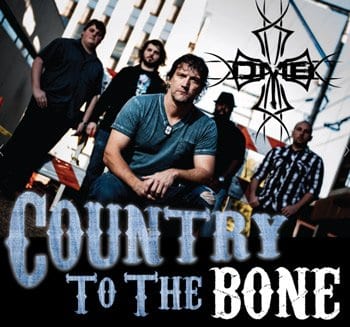 A native East Texan, Darrin Morris was born in Mount Pleasant, and after an extended stay in Fort Worth, finally settled down in Gilmer. Darrin started developing a love for music early, and by the age of 12 had started singing in his local church where he became hooked on music and never looked back.
"Obviously growing up singing in church, I was greatly influenced by Gospel, Southern Gospel, and Praise & Worship music and I still am, even to this day, although I had a love for Country music as well," Morris says. "Even though I primarily sing Country these days, many people still say they can hear and feel the Gospel tone and passion in my voice. That is something I never want to lose, because ultimately God and his love for me is really what has shaped, and continues to shape my life."
In addition to his early influences in the church, Darrin says that Country legends Garth Brooks and George Strait had a huge impact as well. "They are by far my favorite artists of all time and some of my favorite cover songs we perform at our shows are from those two artists."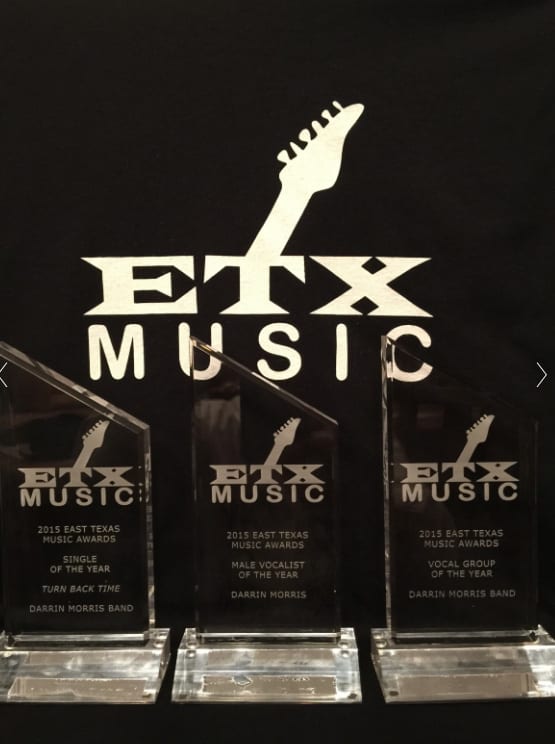 Morris' first foray into a band experience was with the Christian funk band White Chocolate. Despite the comical nature of the name, Morris asserts that the members were extremely talented and White Chocolate gave him invaluable experience, playing all over the state in various fairs and festivals. The aim of a no deposit bonus is attracting new players to a house. Besides, internet casinos provide more profitable bonuses as they spend less money as opposed to land-based ones. In addition, no deposit casino bonus is an exellent opportunity for a gamer to improve his chances of winning. Navigate to https://fancasinos.in/casino-bonuses/no-deposit-bonus/ in case you wish to find the best no deposit casinos for players from India.
About three and a half years ago, Darrin decided to put together a band to support his desire to sing live music. Falling back on what was familiar as well as successful thus far, he put together the original Darrin Morris Band from members of his church praise band at the time. After playing their first gig at the Walking "S" Steakhouse in Gilmer in September of 2012, things started to come together and more opportunities presented themselves. Currently, the DMB lineup consists of Jeremy Moore on drums, Blake Watson on bass, Josh Smithers on rhythm guitar, and Wes Jeans on lead guitar.
Always a hard person to find sitting still, I caught up to Darrin during a recent trip to Nashville to get some more perspective:
Johnny: How has 2016 been so far for you guys?
Darrin: So far 2016 has been extremely busy and that's a good thing. We have opened, and will be opening, for some of the biggest acts in Texas country. We also recently played at CMA Fest in Nashville for the second year in a row.
Johnny: How would you describe what you guys do, stylistically?
Darrin: Stylistically, we are a conglomeration of many genres of music, yet still country at the same time. Every one of the band members come from a different background and when those various backgrounds meet it creates something totally new and different. Honestly, you really need to come see a show to fully appreciate what I'm talking about.
Johnny: What are your immediate goals for the DMB?
Darrin: One of our immediate goals is to release our first radio single. This will allow us to get our music heard by thousands of people all over the state of Texas, as well as the neighboring states. We hope that in 2016 we can just continue to get our music out to country music fans everywhere and continue growing and maturing as a band.
We are not sure what the distant future holds but we are open to see where God takes us and allows us to go.
Johnny: What have been some of your most memorable gigs?
Darrin: We have had some extremely memorable shows over the last three years. I would say that playing the Gas Monkey in Dallas was one of the highlights of 2015. Opening for Tracy Bird at the REO Palm Isle this year has been the highlight of 2016 so far. We have some more amazing shows coming up so that could change.
Johnny: Where do you see the band fitting into the current trends in Country music?
Darrin: The current music trend seems to be a fusion of all genres blending together. There are so many artists crossing over and doing different styles of music it's hard to keep up with who is doing what. We often do cover songs outside of country music at our shows but we still remain true to the country sound overall.
Johnny: So, I always like to ask people what they are listening to when they put the earphones in.
Darrin: You never know what kind of music might be playing on my car radio at any given time. I honestly just love music in general, but primarily you will hear Country or Christian music a majority of the time.
Johnny: What do you hope a person hearing the Darrin Morris Band for the first time takes away from your show?
Darrin: When people leave one of our shows, we want them to feel satisfied with the overall experience. We want them to feel like their money and time was well spent. Our hope is that they will share the experience with friends and family and bring them out to the next show.
For my money, the Darrin Morris Band is one of the best values in live music currently in East Texas. Make sure you check them out on the web and social media for upcoming shows and to keep track of what's coming up next for them.
On the Web
For upcoming shows, go here.