Foodie News May 5, 2023
Wanna include your restaurant or bar news here? Send your info to eguidemagazine@gmail.com.

Stanley's Famous Pit BBQ presents New Menu Items: 
Barbacoa Tacos and Brisket Queso to make your Mouth Water
We all know Stanley's from their awesome pit-smoked BBQ and the famous Mother Clucker tacos. Recently they have expanded their menu to include a few "soon-to-be" new favorites…like brisket queso and brisket nachos!
Several other weekly specials are Barbacoa tacos, offered only on Wednesday until they sell out. Thursday the daily special is Stanley's special burgers….just saying!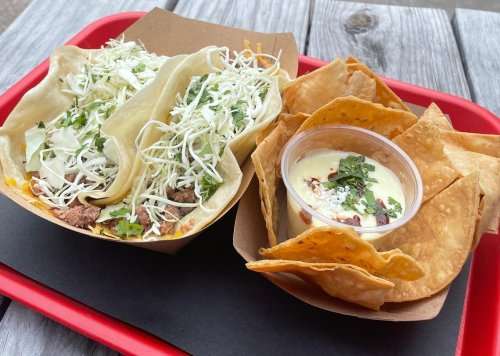 From the website, "Stanley's is the oldest operating mom-and-pop BBQ joint in Tyler, serving up true, pit-smoked BBQ for over 60 years. Try our perfect brisket, baby back ribs, turkey, fresh sausage, and pulled pork in a fun and family-friendly atmosphere! Stanley's offers other selections such as fish tacos and even vegetarian items. Also, be sure to try our two most popular sandwiches – The Mother Clucker and Brother-in-law. The patio is equipped with a full bar that features Texas spirits, draft beer, and a nice selection of over 90 bourbons."
Stanley's is located at 525 S. Beckham Ave., Tyler, TX 75702, (903)593-0311, stanleysfamous.com. They are open Monday – Saturday 11am-9pm (later if there is live music), closed Sunday.

---
Puppy Chow is One of the Summer Blizzard Treats at DQ
The NEW Peanut Butter Puppy Chow Blizzard® Treat is the May Blizzard of the Month at DQ restaurants in #tylertx. 
"Puppy Chow" is the moniker for a popular, old-school-style homemade snack with cereal, melted chocolate, and peanut butter. Where'd the name come from? Beats us. 
What we do know is that it's doggone delicious. And that was all the inspiration needed to create the NEW Peanut Butter Puppy Chow Blizzard Treat. One taste of the crispy peanut butter puppy chow pieces and Choco Chunks, expertly blended with world-famous soft serve and peanut butter topping, and you'll be howling for more.  
In addition to the Peanut Butter Puppy Chow Blizzard, the Summer Blizzard Treat Menu at participating DQ locations includes featuring Blizzard the NEW Oreo® Brookie, Cotton Candy, S'mores, and Choco-Dipped Strawberry. 
For locations and more info, visit dqtexas.com or follow on Instagram, Twitter, or Facebook.
---

---
Nashville Chic Station Opens
Nashville Chic Station Hot Chicken is opening at 6500 S. Broadway in Tyler. We were lucky enough to sample their Nashville-style spicy chicken and their special sauce. There is nothing like this in Tyler – featuring chicken tenders, nuggets, sandwiches, and wings. All are spicy, juicy, and very good.

---

The New Jalitos Ranch Hungr-busters Returns to DQ
Fans can always count on
DQ® restaurants in Texas
to come up with some tasty, Texas-inspired deliciousness. In this case, that's the Jalitos® Ranch Hungr-Buster® – a mouthwatering Texas masterpiece that brings the heat. 
The action starts with a full-quarter-pound grilled beef patty and garden-fresh lettuce, served up with creamy jalapeño ranch dressing and melty pepper jack cheese, then crowned with crispy jalitos between two buttery toasted buns. 
What are jalitos? Pronounced "ha-LEE-tos," they are jalapeno strips crispy-fried to spicy perfection – a brilliant take on the Capsicum annuum chili pepper so prevalent in the southwest. When atop the classic Hungr-Buster, these zesty slivers of peppery goodness deliver a mild-to-medium punch and a zesty, satisfying crunch that's so good, so irresistible, you'll wish you could put them on everything!
The Jalitos Ranch Hungr-Buster is available through May 22, 2023.
---
Opening Soon
Quite a few restaurants are opening in #tylertx. Details are limited but here is what we have observed:

Chicken Salad Chic Next to Hobby Lobby to Open Soon
Chicken Salad Chick is opening next to Hobby Lobby at 4710 S Broadway Avenue Tyler, TX 75703 soon.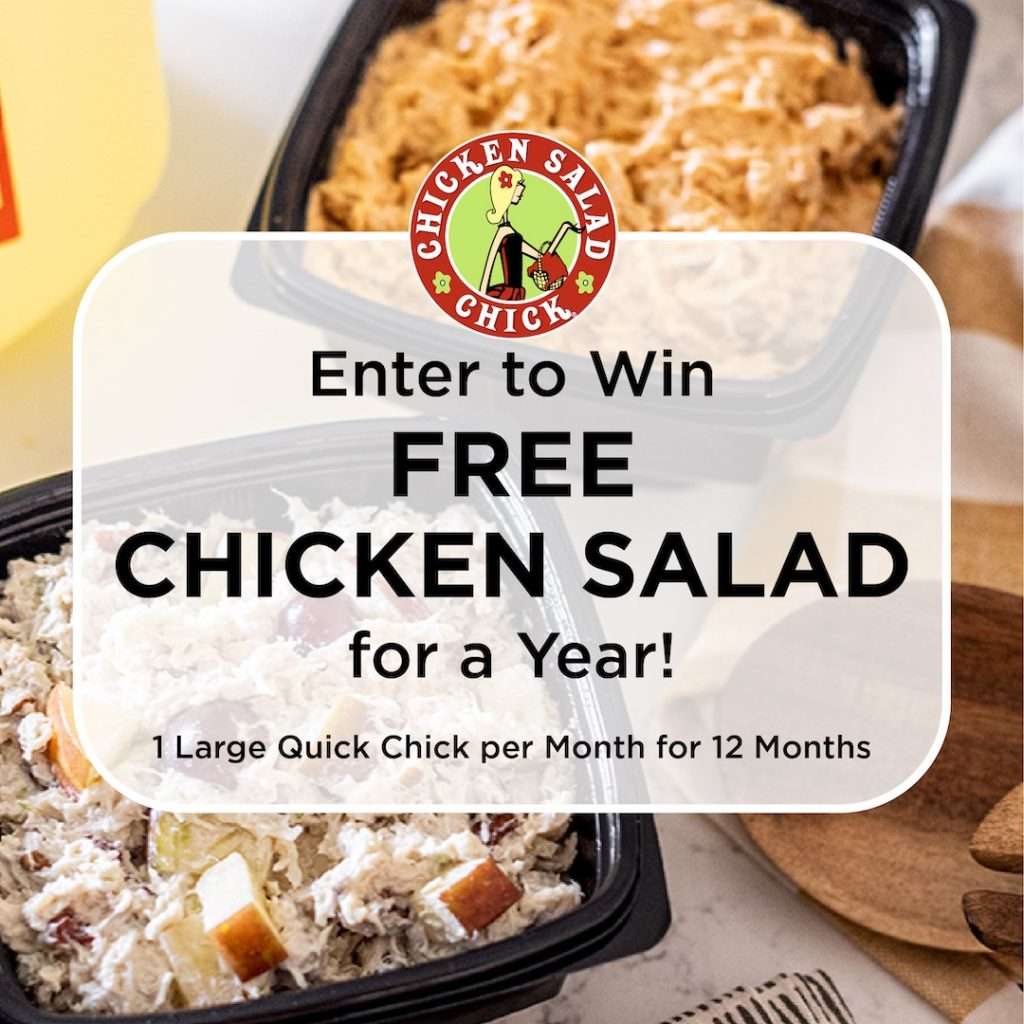 This is touted as "THE place for chicken salad lovers to rejoice! We've taken this Southern favorite to a whole new level with 12 flavors of chicken salad served from the heart. We make our delicious chicken salad by hand every morning, using only premium chicken tenderloin. Our recipes are crafted with the perfect combination of sweet and savory ingredients and our secret blend of spices and seasoning. Beyond chicken salad, our fans rave about our fresh side items (especially our grape salad and broccoli salad!), our homemade pimento cheese, gourmet soups & seasonal desserts."
We look forward to trying all the creative combinations. From their Facebook page, "While our exact opening date is not official, we are looking at early June for opening. Keep an eye out for the official announcement and we look forward to seeing you in store!" 
In the meantime, be sure to register to win FREE chicken salad for a year on their Facebook page.
---

Cinco de Mayo Super Special
Celebrate Cinco de Mayo at any of the four locations of Posados Cafe!  Enjoy $2.99 house margaritas, $2.99 regular queso, and $3.99 grande drafts from May 4th to May 7th. Don't miss out on the fun!
---
Ohayo Sushi & 2nd Location of NobiliTea
Ohayo Sushi, a seafood restaurant, and NobiliTea, the specialty tea shop, have both filed building permits seeking to house each of the businesses at 6205 S Broadway Ave. 
Nobilitea will be constructing a new building in the old Traditions parking lot. This new building will need to have its own new address, Rodriguez said.
Ohayo Sushi has already placed signs on the property announcing its incoming arrival to Tyler. The signs advertise seafood, sushi, grill and all-you-can-eat service. There's an Ohayo Sushi restaurant in Webster near Houston; however, it's unknown if that restaurant is connected to the Tyler location. 
---

Golden Chick New Location
Located where the old Long John Silver's used to be across from Broadway Square Mall, a sign has been placed and construction has begun on a new location for Golden Chicken. 
---

Foodie Event of the Week
Red Dirt BBQ & Music Festival Saturday, May 6th
Red Dirt BBQ & Music Festival is this weekend, May 6th, in #downtowntyler. 
This year's ninth annual Red Dirt BBQ & Music Festival is an opportunity for people to celebrate the best in Texas barbecue and live red dirt country music by enjoying samples from more than 25 of the most celebrated barbecue joints in Texas and live music all day.
General admission ticket-holders may enter at 1 p.m., and those tickets include samples from all of the participating barbecue restaurants and access to the concert.
Afternoon access ticket-holders may enter at 3:45 p.m., and these tickets include only the concert however food vendors will open at 4 p.m. after the barbecue portion of the festival is over, and barbecue restaurants may have food for sale.
Visit reddirtbbqfest.com for even more information. You can find more information about Red Dirt BBQ & Music Festival or purchase tickets here.