Green Acres Bowl: A Feel Good Sport for All Ages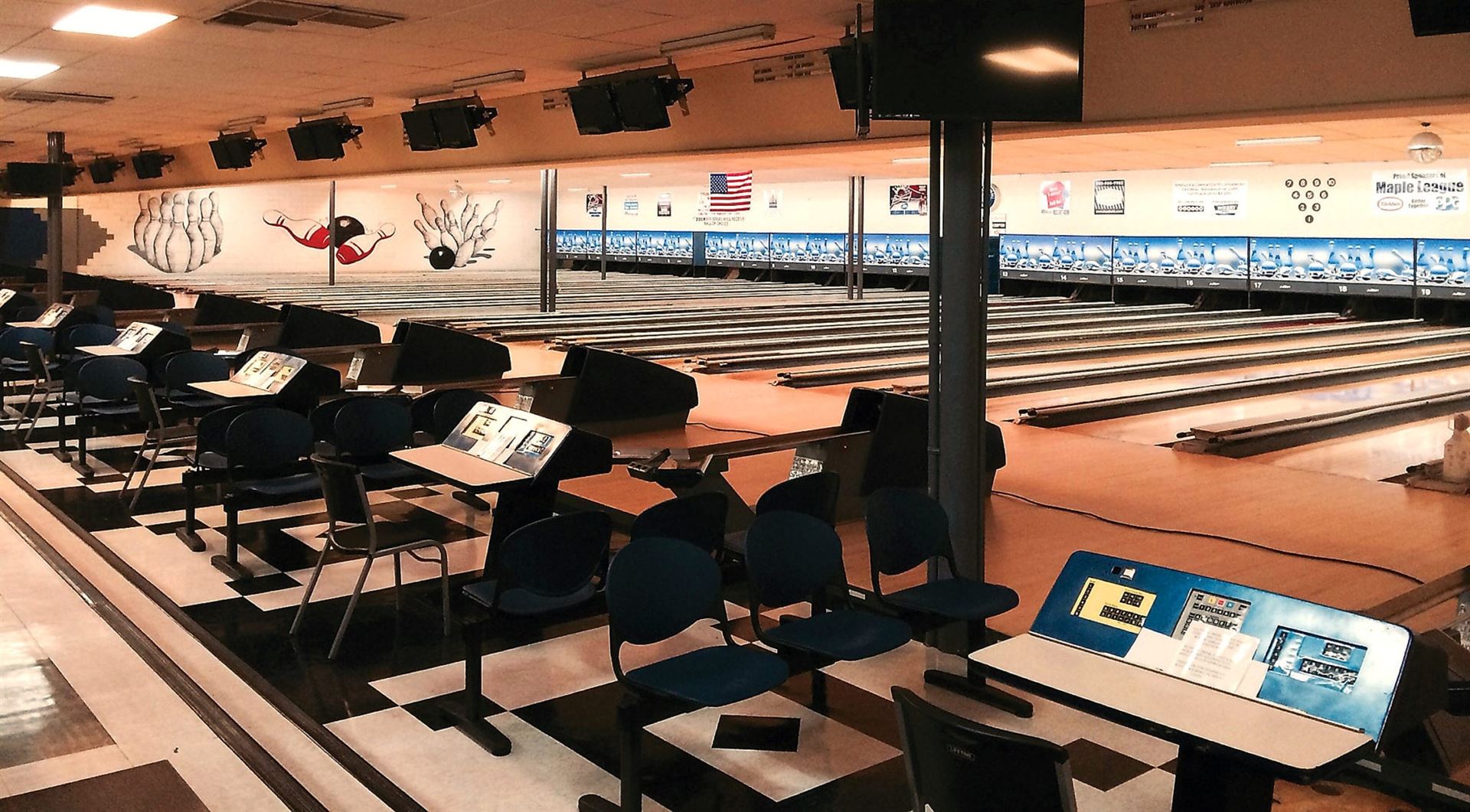 Written and Photographed by Barbara King
The pins are crashing, folks are high-fiving, and the atmosphere is loud and energy-filled. It's League bowling night at Green Acres Bowl in Tyler, and all 32 lanes are jam-packed with bowlers eager for competition.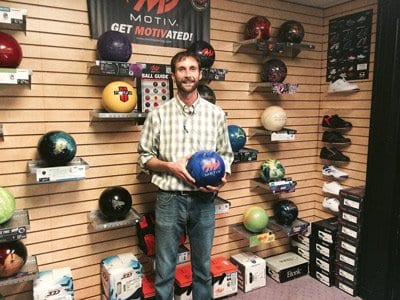 The alley is a Tyler treasure, open since 1957. It has been a favorite for families, date nights, and league competition.
Gene Goldsmith, one of three brothers who own the alley says, "Bowling has been in my blood since I was three years old and threw an undrilled ball down these same lanes. The great thing about the sport is that you can play, have fun, plus exercise. You can take it as seriously as you want and enter competitive tournaments, or simply bowl for fun."
The benefits of bowling are plenty – from burning calories during a rousing game, to strengthening and toning muscles, increased heart and respiratory fitness, to speeding up of metabolism. Most bowlers will tell you the best thing about the sport is the social aspect of being on a team, and the healthy competition.
After five decades of family entertainment, the alley has recently undergone a facelift. It is totally non-smoking and is new and improved throughout. Manager since 2013, Andrew Turner points out the new flooring, additional seating areas, TVs for sports viewing on every lane, and new graphics as bowlers arrive and greet their team members.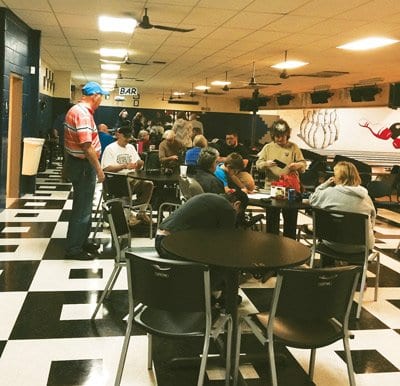 "We've made some cosmetic changes," said Turner, "but we never want to lose the small town feel of the alley and its history in Tyler. We don't have aspirations to become a huge event center, we just want to give everyone a great experience with the best customer service and reasonable prices. We have lots more of exciting changes planned in the upcoming year as we continue to make the alley better than ever. We will [always] strive to maintain the personal touch, and the family-friendly environment is most important to us."
Thirty-two lanes for bowling action are available, along with bumpers for the kids, and an arcade area. You can sit and watch the game with full service food and beverage lane delivery. The newly extended snack bar features hand-made hamburgers, sandwiches, pizza, chicken wraps, quesadillas, and nachos.
The brand new pro shop provides equipment and accessories to take your game to the next level, including drilling of new balls, ball cleaning, polishing, and re-surfacing.
The adults in your group can enjoy a beverage or a game of pool in the 11th Frame Club which also hosts live music, line dancing lessons (pay as you attend for $5) on Monday and Wednesday nights, and karaoke on Friday nights. The full service bar and dance floor is just the place to unwind after a game.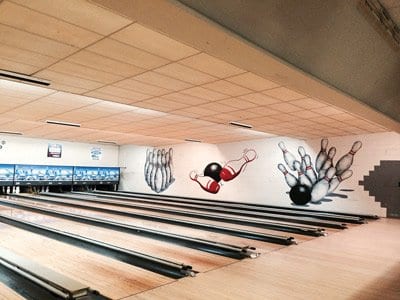 The alley is all lit up with glow bowling Thursday-Saturday nights, and Thursday nights is a deal with "all you can bowl" for $10, 9pm-12 midnight.
Sandra Graham, from Tyler ties up her bowling shoes and gets ready to join her team, "Spare Us." "I've been playing in this league for 25 years and I love being with these folks, laughing, and having fun. I play Tuesday and Thursday nights, and also on a ladies' coffee league. You could say it's something that's a big part of my life."
"One of the great things about bowling," explains manager Turner, "is that you can see all ages, from toddlers to a 90 year old who play here every week, and we consider everyone family."
Green Acres Bowl now takes online reservations at greenacresbowl.com, so now it's even easier to get started and secure a lane ahead of time.
A bowling party is a great alternative for a birthday (you can bring your own cake), corporate or team-building event, or college night out with friends. You can join a League or even rent out the whole facility for a massive bowling extravaganza.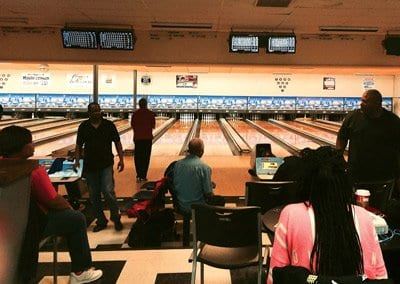 Another team, "Sometimes We Strike," takes to their alley, encouraging, and joking with each other. Alicia Bowie, who's been playing on the league for 10 years says, "These people are like my family. I love the challenge, the competition, the fun, and companionship. There is a lot of skill and patience in bowling and it can be frustrating as in every sport to improve, but every game and frame is a different challenge."
The alley is open seven days a week Monday-Thursday 8am-12 midnight, Friday and Saturday 8am-1am, and Sunday 12pm-12am. Rates and specials can be found on the website or by calling (903)561-2911.
Green Acres Bowl is located at 2311 ESE Loop 323 in Tyler.
Lace up your bowling shoes, bring the family, and go make some strikes and spares!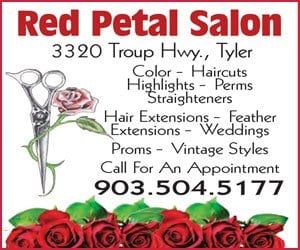 Upcoming 5Ks, 10Ks, Marathons, Tri's & More
For more events, check out EGuideMagazine.com 's entire


---
There's a great amount of variety with the walks, runs,
triathlons and more in East Texas. Check out these upcoming events.
It is free to post any event. Please click "Add Event" below to add yours!
Let's Get Outdoors: Unique Local Places to Explore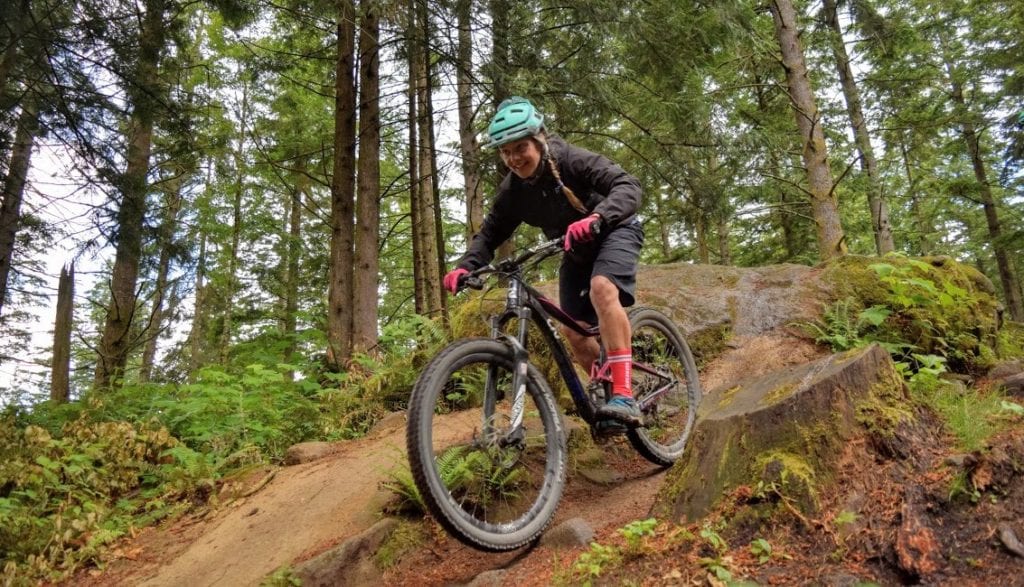 East Texas has an abundance of parks and nature to explore. Check out these, each one offering participants a totally different experience – from the nature lover to skateboarder to historian.
Lindsey Park & Bike Trail, located at 12557 Spur 364 W. in west Tyler, is an exciting venue for bicycle enthusiasts to enjoy the great outdoors. The park has trails and an outdoor sports area offered at Lindsey Park. It was developed through a creative partnership between the City of Tyler, the Tyler Bicycle Club, and the Smith County justice system.
The newest mountain bike trail rolls ten miles through the 130 wooded acres of Lindsey Park. The entrance and exit can be found across the park road from the parking lot of the lower softball fields.
Faulkner Park Nature Trail And Bike Trail, located at 410 W. Cumberland Rd. in south Tyler, has two trails totaling 1.4 miles in length for the walking/jogging nature lovers and a six mile natural surface trail for adventurous bike riders.
The nature trail's surface is made of decomposed granite which is easier on the joints to walk or jog on than concrete or asphalt.
The trail meanders through East Texas woods and a person on the trail is likely to see wildlife such as deer or raccoons. Configuration of the trails allows citizens to feel in tune with nature and not overly crowded by civilization.
If you are looking for something a bit more adventurous, check out the Noble E. Young Skate Park and 9-Hole Disc Golf Course, located at 3125 Seaton St. in west Tyler.
This Park has an all-concrete skate park that provides challenges for all skill levels and ages of skateboarders. The park includes: two bowls, banks, ramps, and rails. This is likely the best free-to-use park within 200 miles of Tyler and is drawing skaters from all over the country. The park is open daily 6am-12 midnight.
The Park also has a nine-hole disc golf course which is great for beginners to advanced players to enjoy.
For the history lover, check out the free walking tour of the Half Mile of History in Downtown Tyler. The Half Mile of History resulted from a recommendation that came out of the Tyler 21 planning process whose goal is to pay tribute to people, places, and events that have contributed to the rich history of Tyler and Smith County.
This is a permanent, outdoor, half-mile loop that surrounds the square in the heart of Downtown Tyler. Stone plaques are placed in the sidewalk along the Half Mile of History to commemorate significant people, places, or events in the areas of areas agriculture, architecture, arts/culture, aviation, business, community service, education, entertainment/media, industry, invention/innovation, law, medicine, oil/gas, philanthropy, religion, science, sports, and transportation. Currently there are 53 markers.
There will be a Half Mile of History marker unveiling, April 24th 11am at Gallery Main Street, 110 E. Erwin St., Downtown Tyler. You can take a free walking tour around Downtown to see the markers as well as pick up literature on the trail.
Also, in the name of Historic Preservation, May 12th, The Amazing Preservation Race in Downtown will help celebrate National Historic Preservation month and allow participants to experience Tyler's rich heritage. Watch their Facebook page for details.
East Texans Learn to "Live Healthy"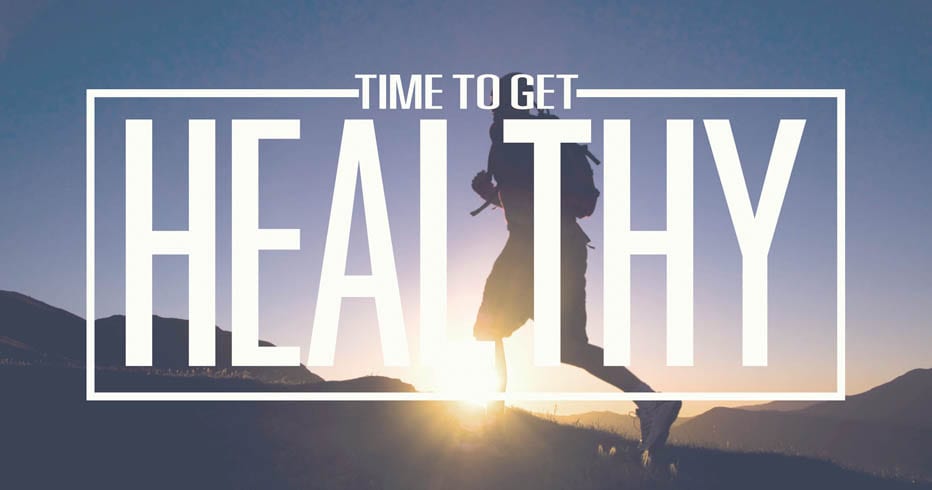 This Month at Integrative Health Matters:
Integrative Health Matters offers a healthy alternative to losing weight. The public has opportunities to visit Integrative Health Matters at any of these classes:
Every Tuesday (12:15pm): Restorative Yoga

Every Wednesday (12:15) – Mindful Movements; (5:15-6:15pm) – "Just Breathe" Meditation

August 3rd, 17th, 31st (10am): Koffee Talk with Karol

August 10th (10-11am): Functional Food Friday: Dressings, Sauces, and Marinades

August 23rd (5:30pm): Why Gluten Free?

August 24th (10am): Functional Food Friday: Clean Water and Filtration

August 28th (6pm): Headaches and Sleep

August 30th (6pm): Cook with a Doc
Cooking classes offered twice monthly are in-depth health and cooking presentations. These "Kitchen Talks" invite the public into the IHM instructional kitchen to learn to cook tasty and nutritious meals and create a healthy home environment.
Integrative Health Matters is located at 419 WSW Loop 323 #400 in Tyler, next to La Madeleine. For information about Integrative Health Matters, contact (903)595-8077 or visit ihm.life.