NobiliTea: The Quality or State of Being Noble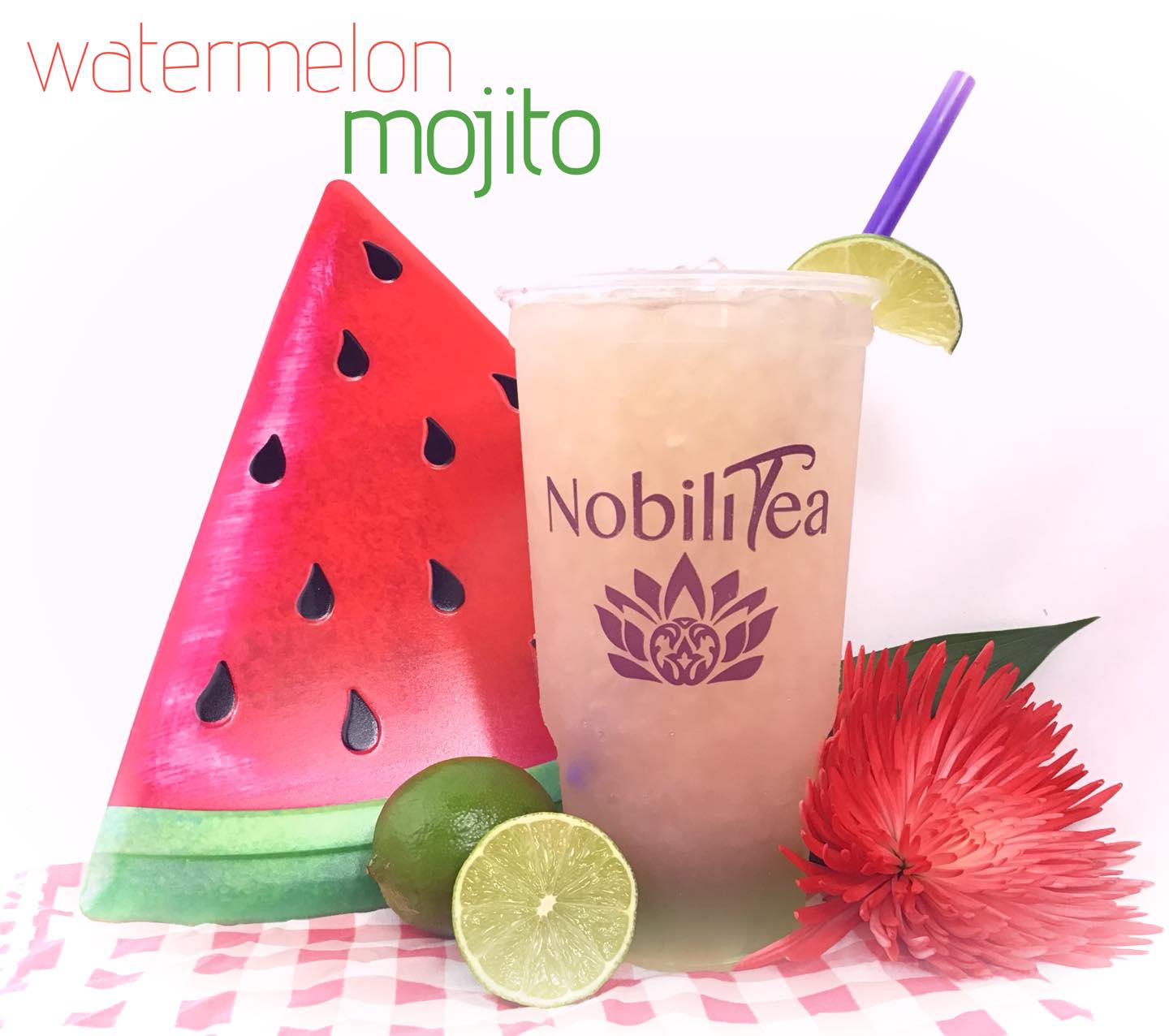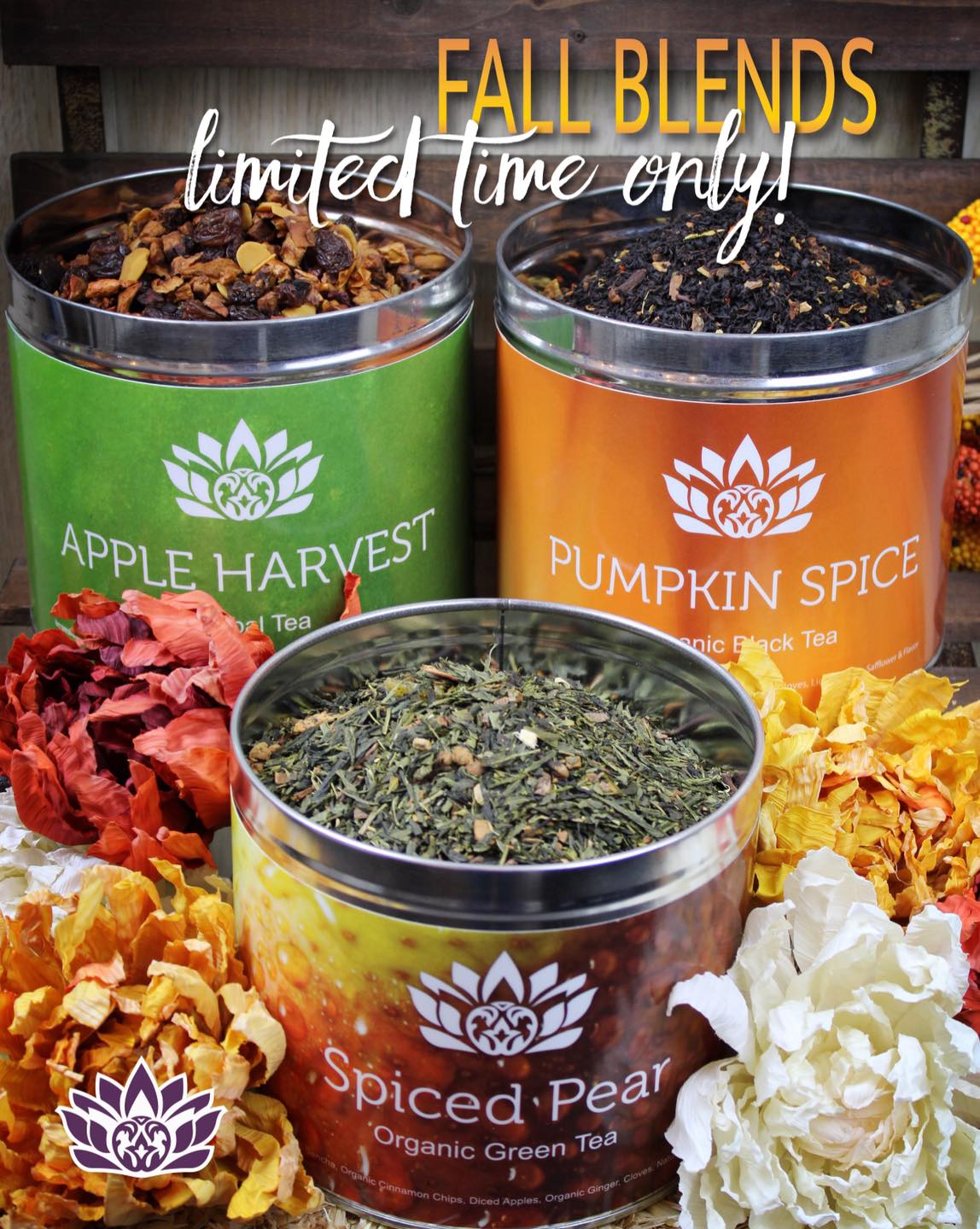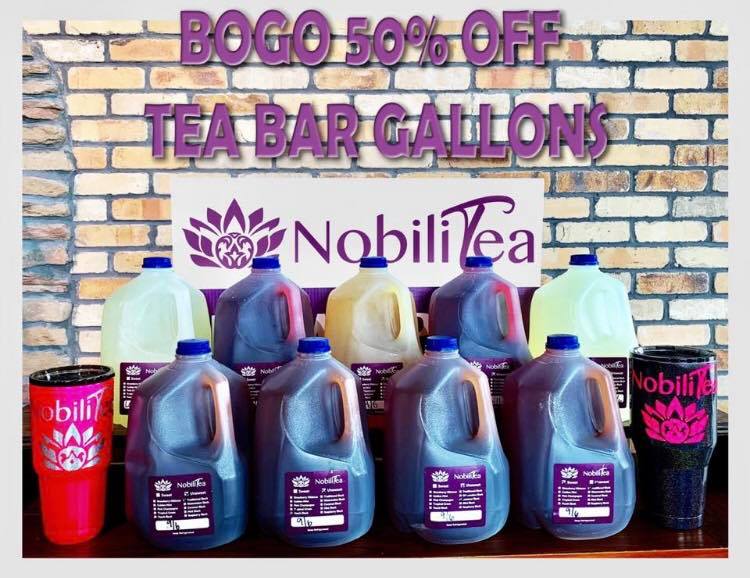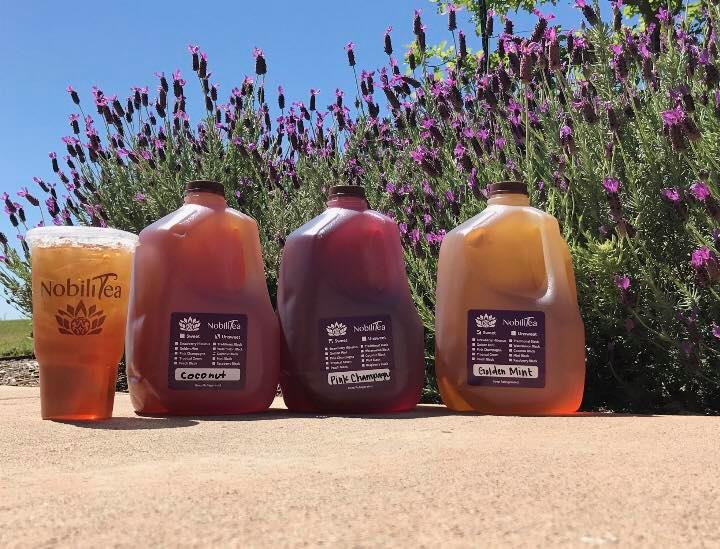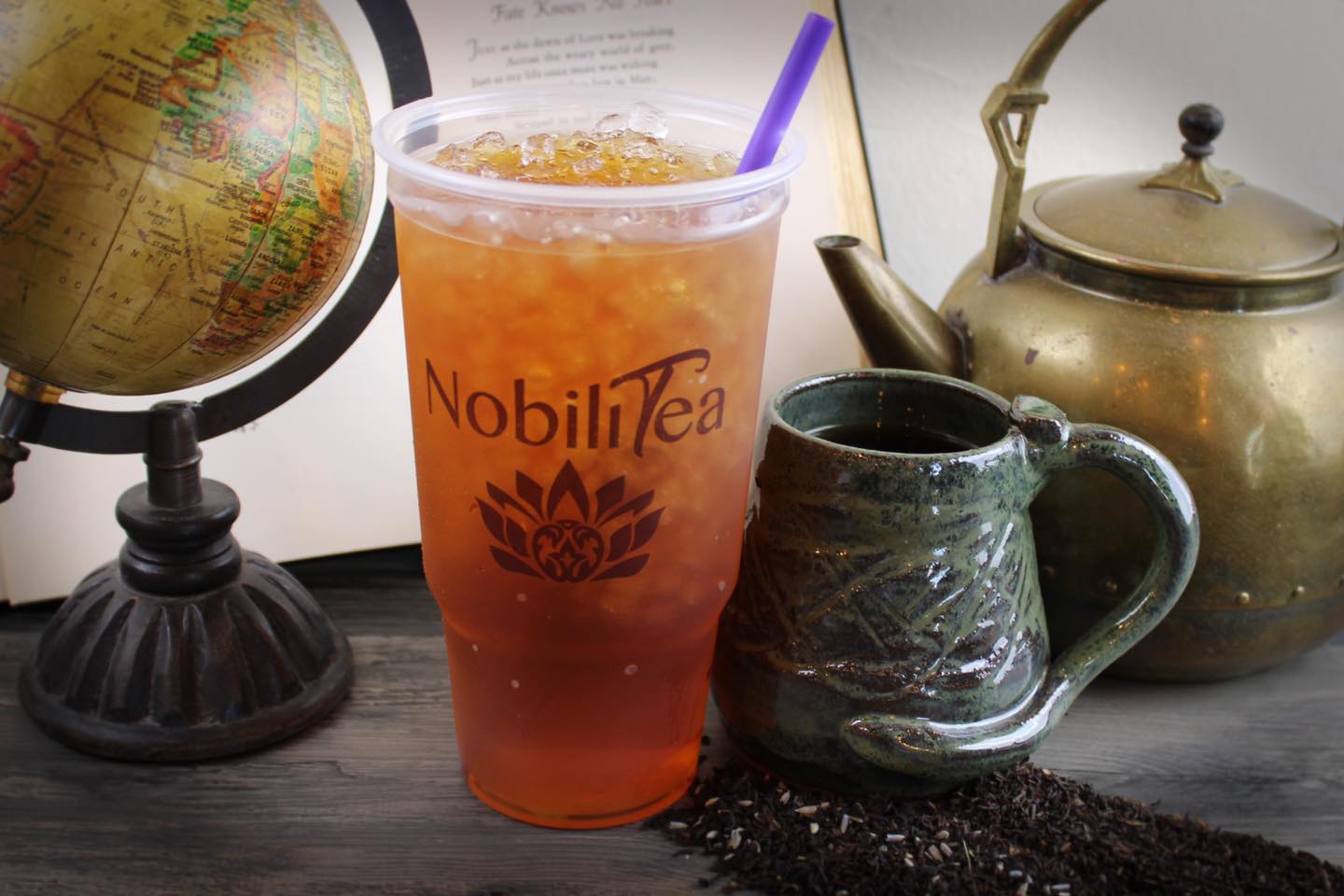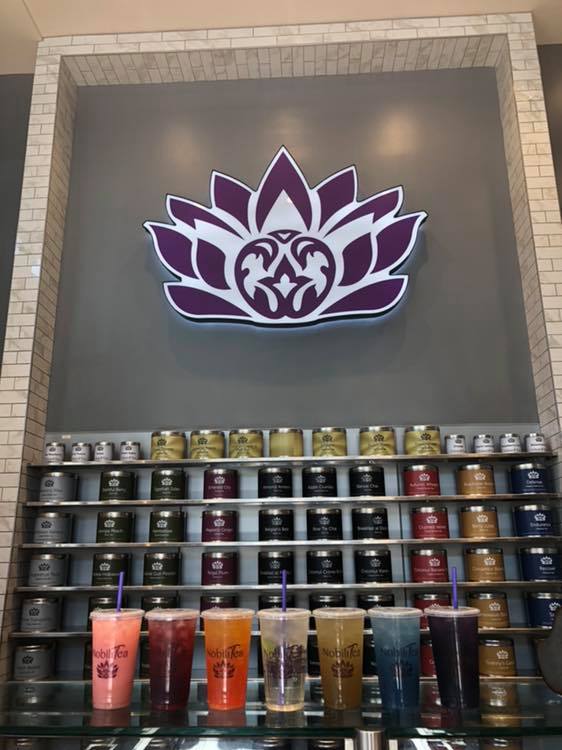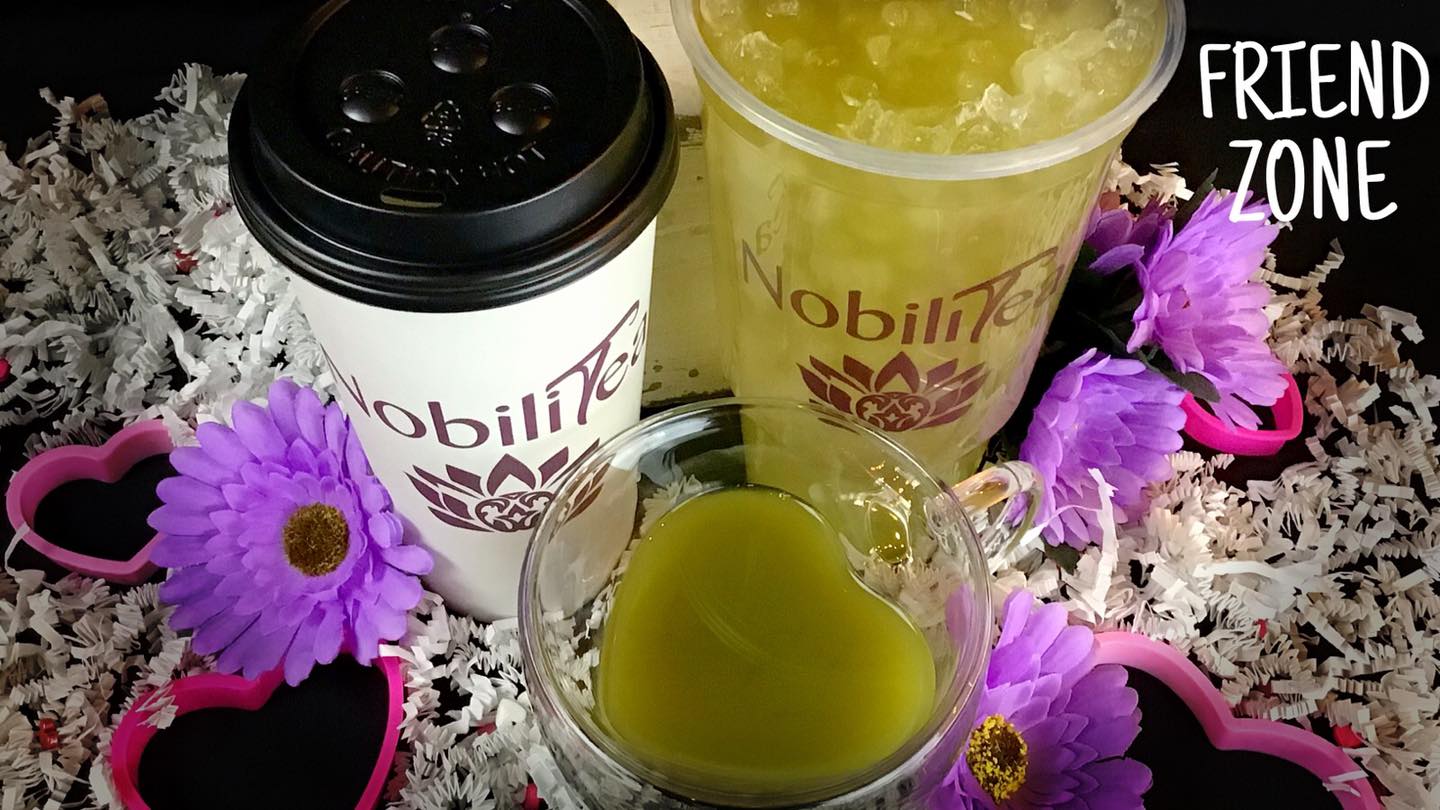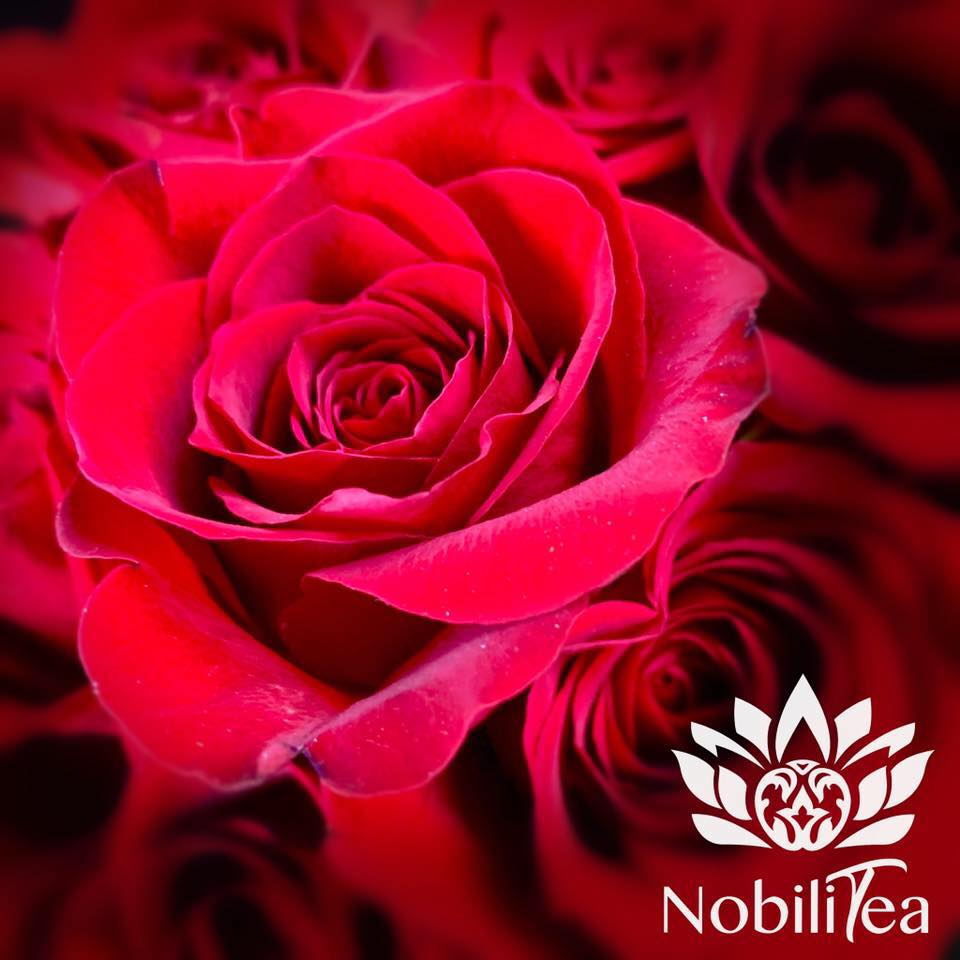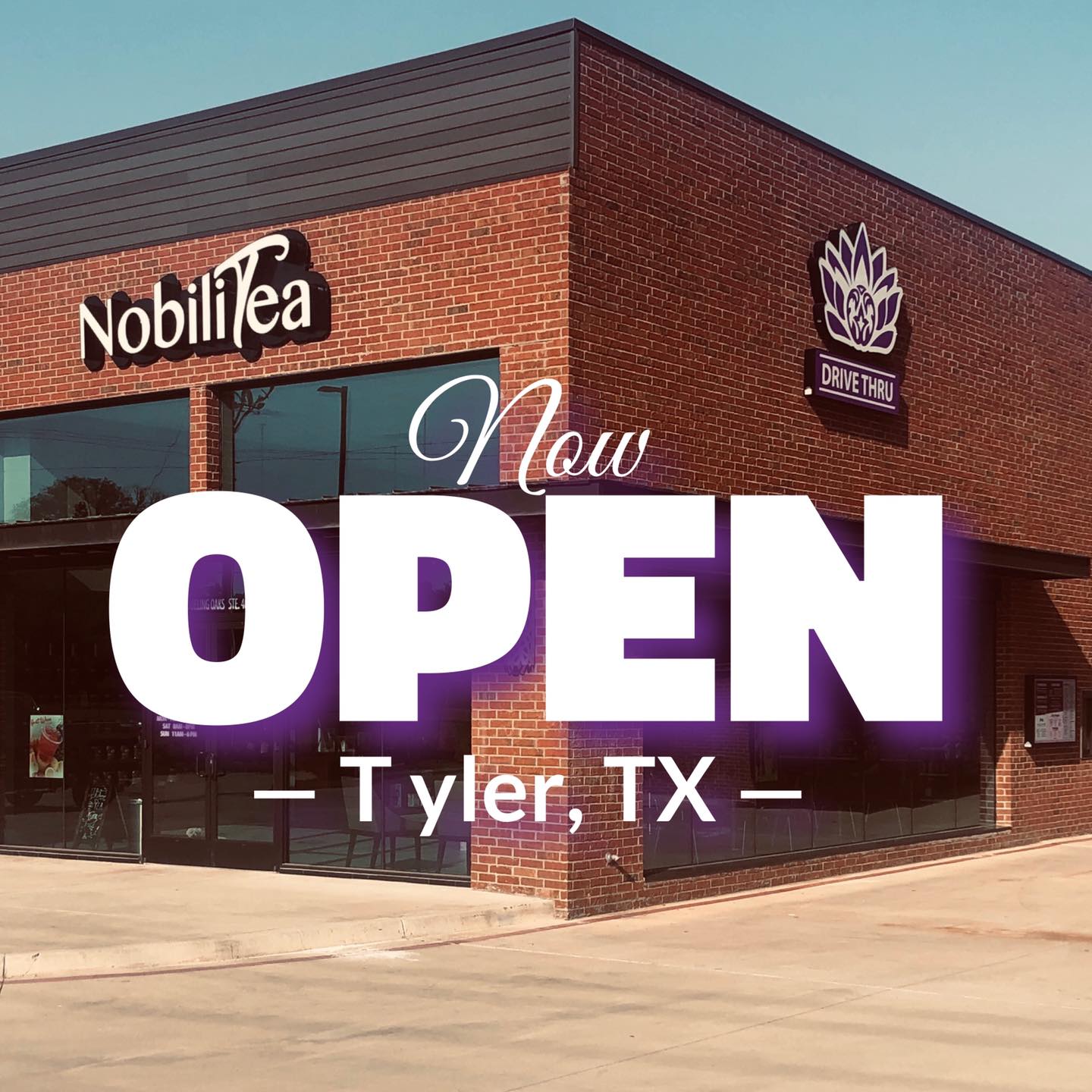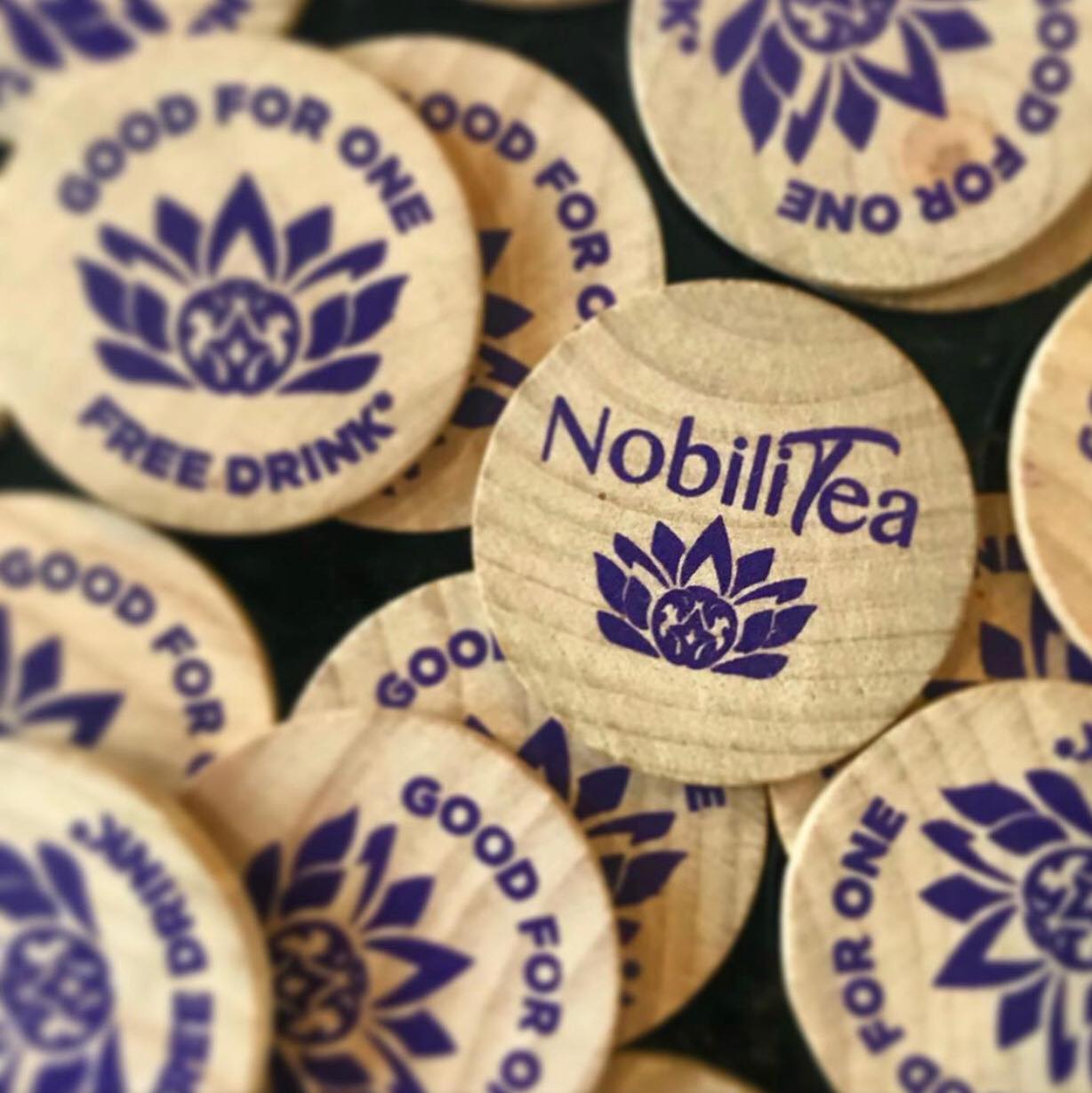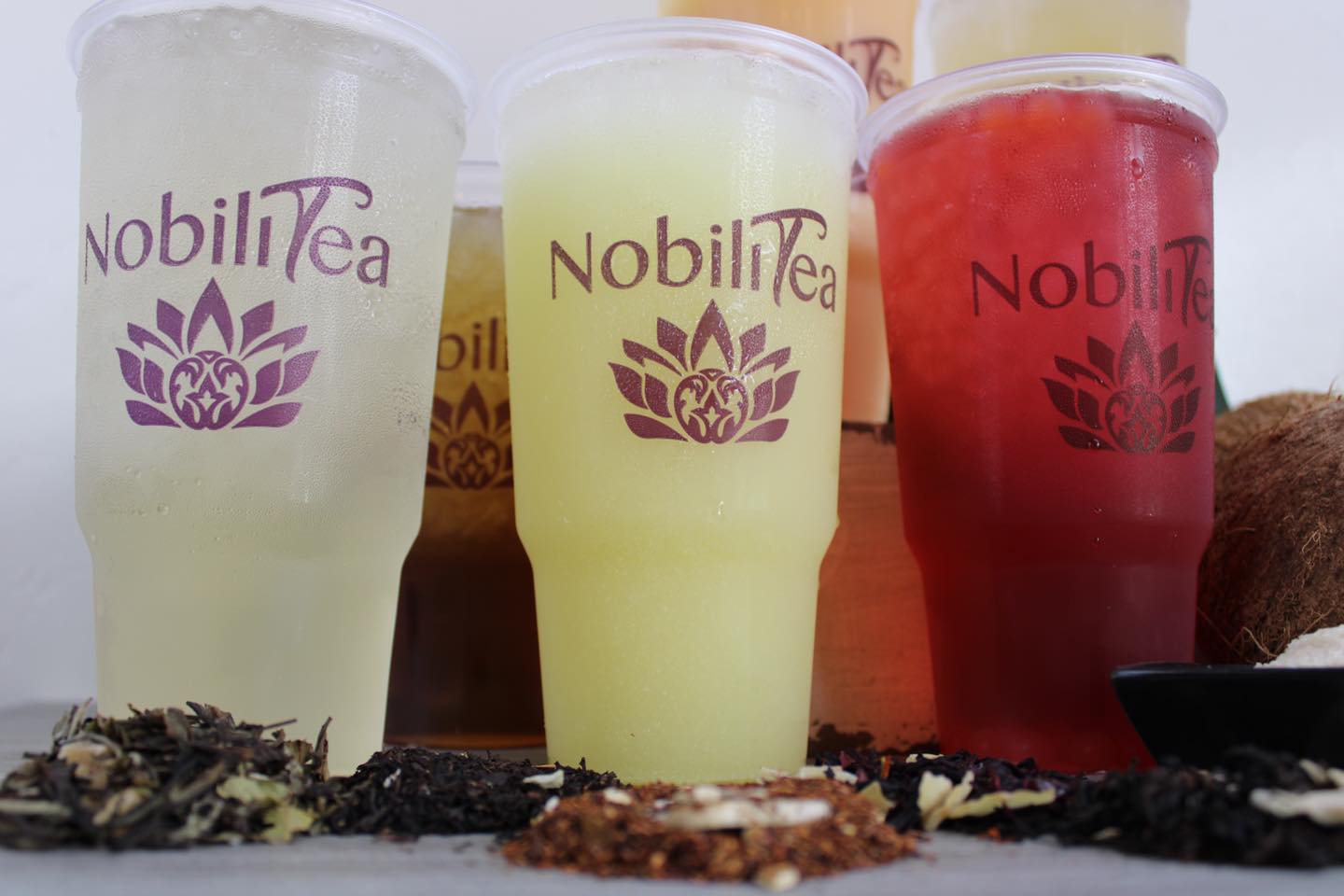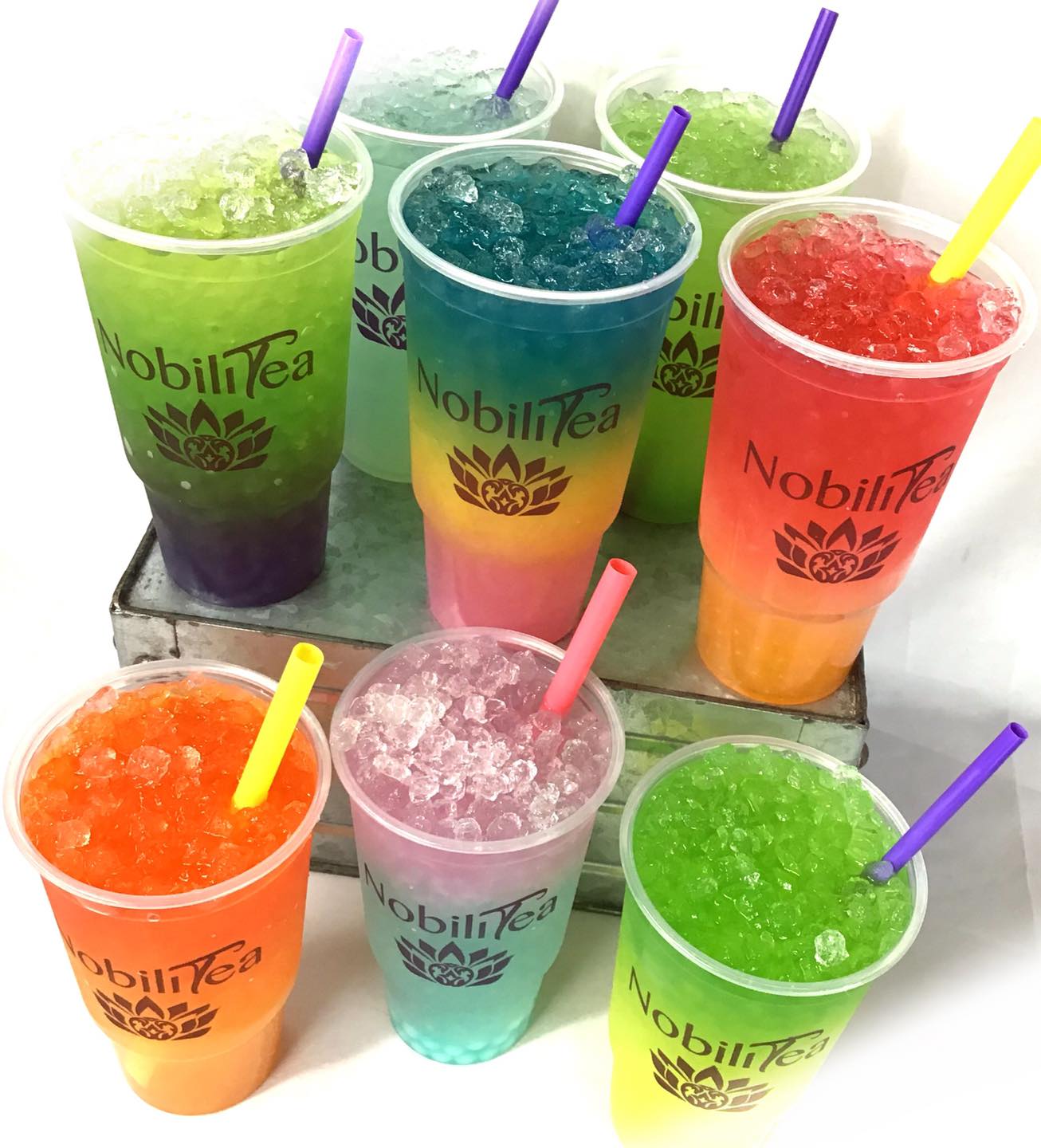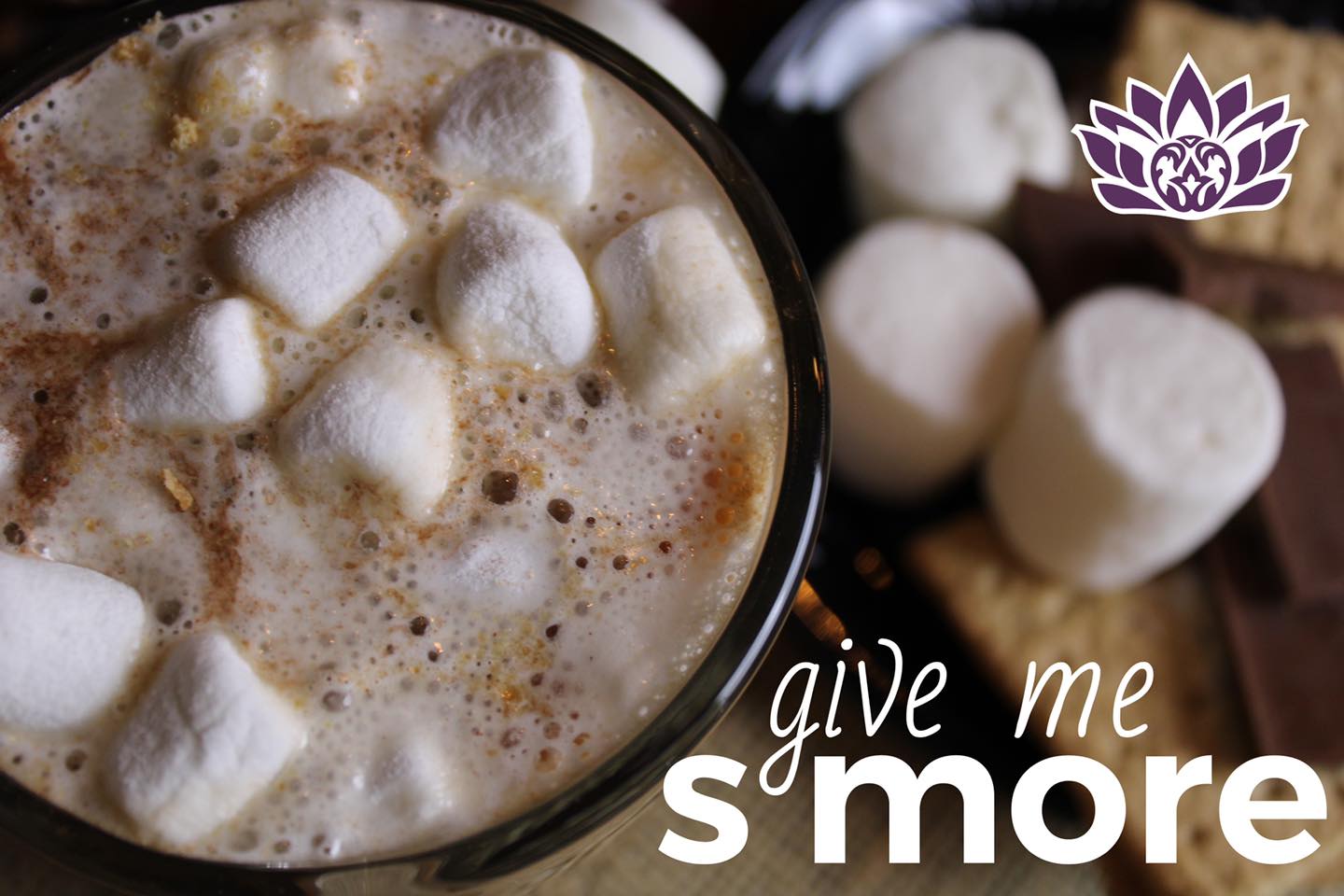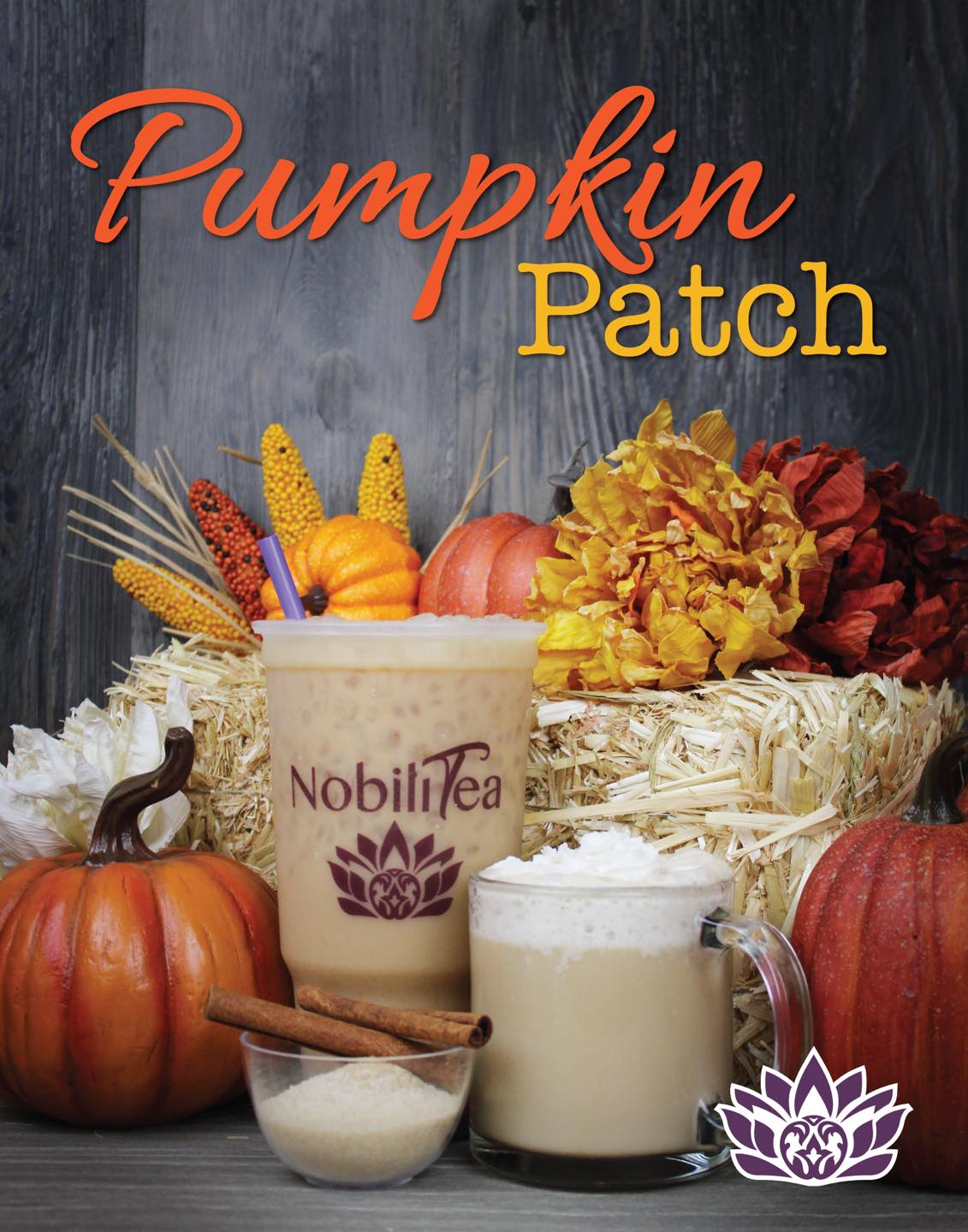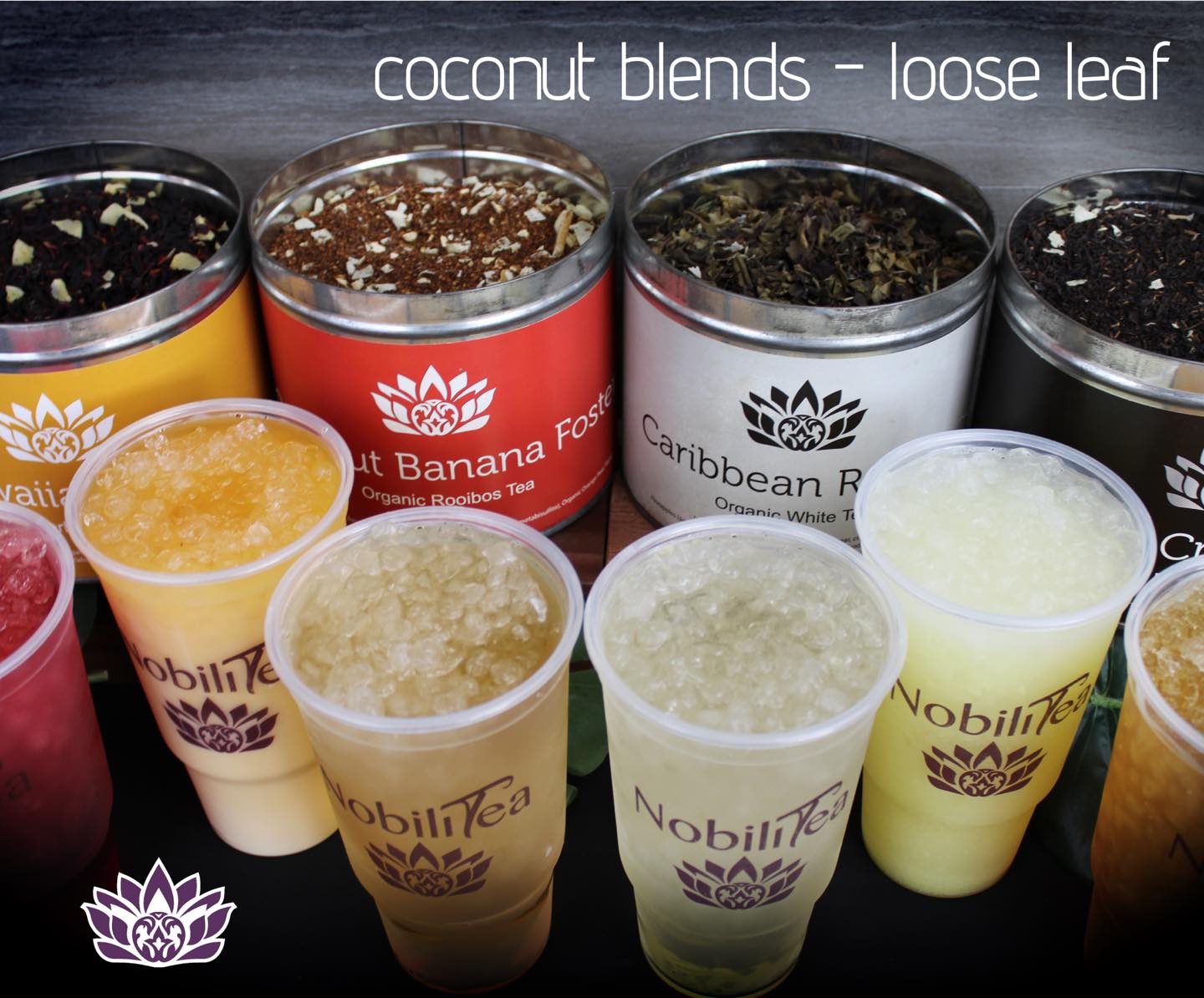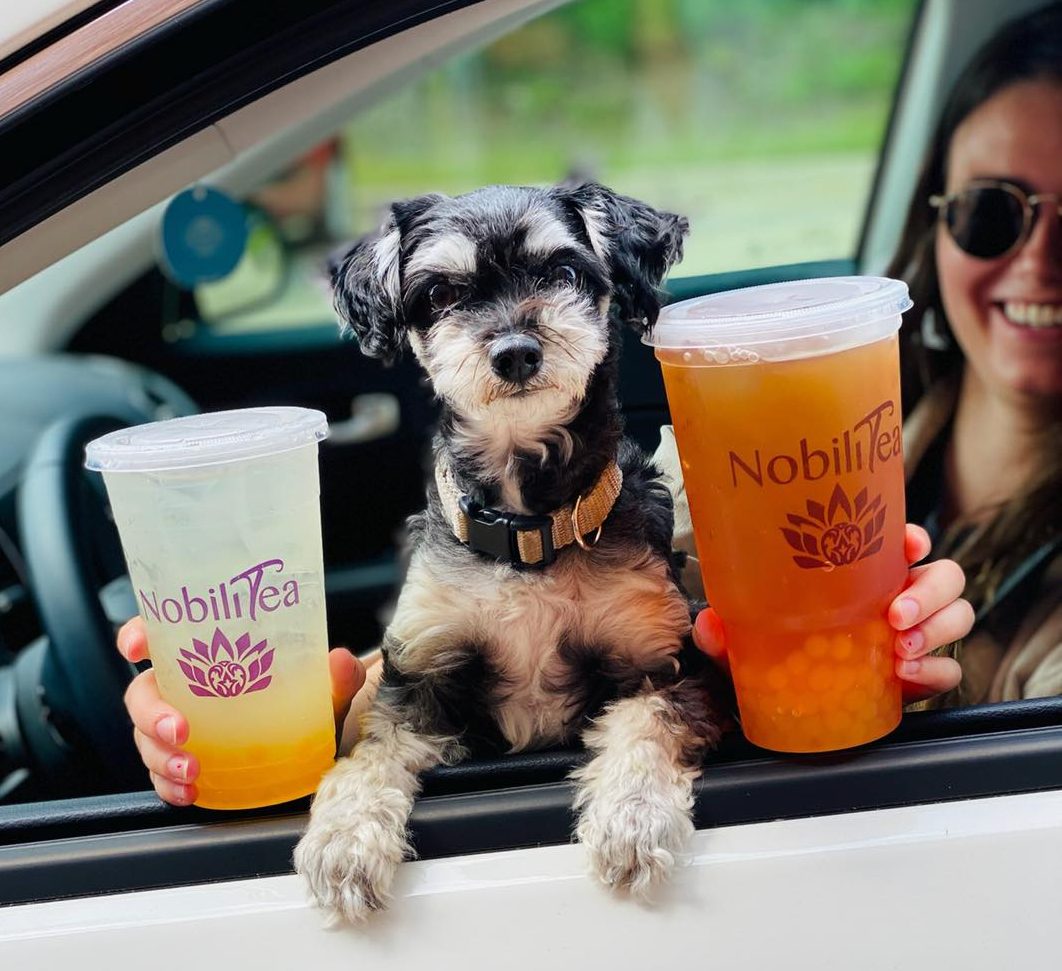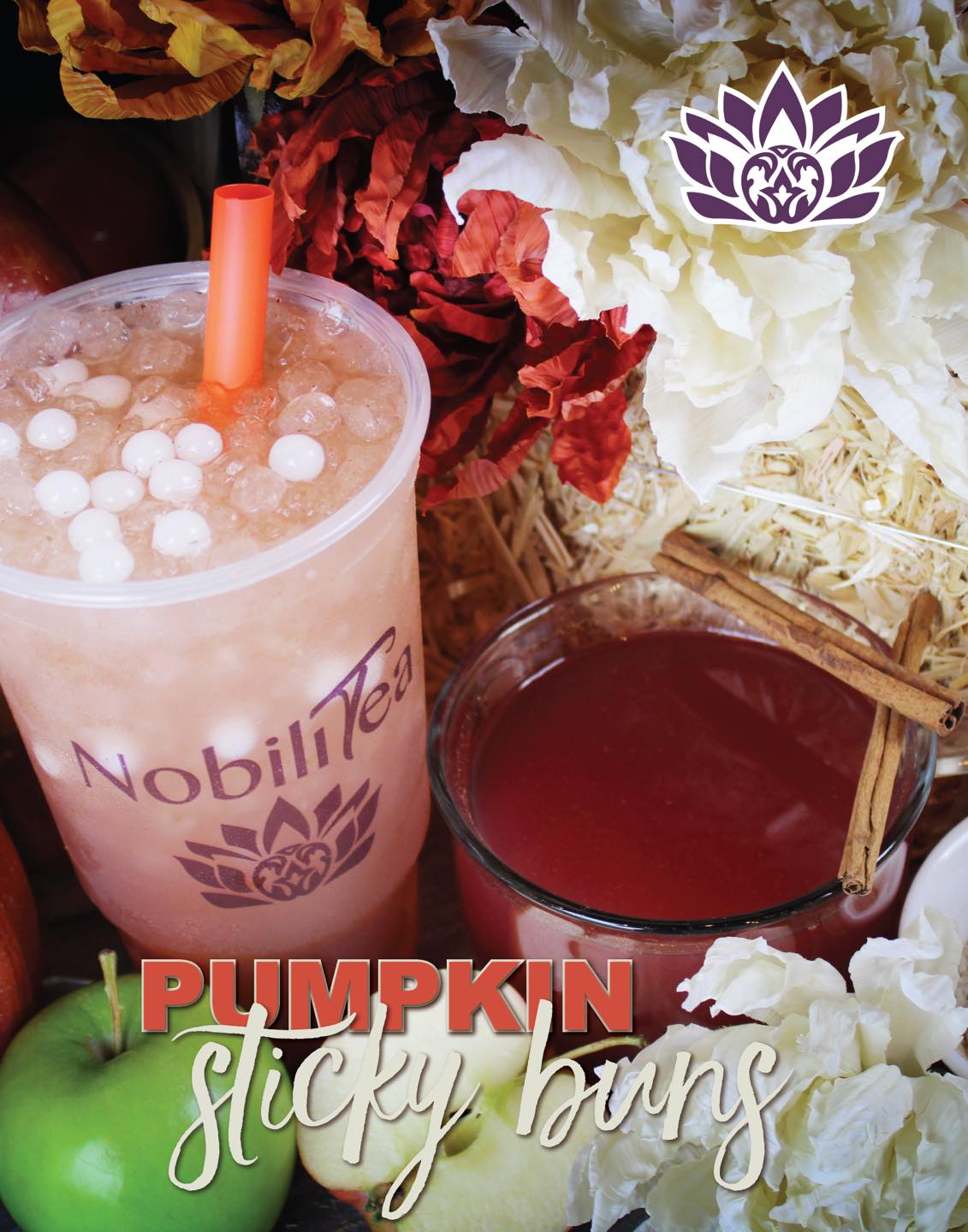 By Barbara Greenbauer
In the middle of today's uncertain and sometimes stressful times, there is a drink that symbolizes soothing, pleasurable, and also medicinal relief. Open the door to the new NobiliTea teahouse in Tyler, and let some of your worries fade for awhile.
NobiliTea, brand new to Tyler, is first and foremost an introduction and experience to the vast world of tea. You will immediately be warmly greeted by your own personal "tea-rista" who will walk you through the benefits and flavors of the more than 120 varieties of tea-based drinks available.
Historically, tea has been used for thousands of years for medicinal purposes, and the Chinese have utilized tea to aid in digestion, as an antitoxin, a source of vitamins and minerals, and to elevate mood and increase alertness. The age-old tradition of High Tea, celebrated in Great Britain, brings to mind the apt store brand, "NobiliTea" or as a t-shirt showcased in the store explains, "the quality or state of being noble; the best tea brands on the planet."
Guided by your tea-rista, you can explore the enormous tea wall and tea bar, stocked with a mixture of loose leaf teas: black, wellness, top shelf, green, herbal, rooibos, white tea, and oolong.
The choices seem never-ending: you can pick hot or cold, sweet or unsweet, custom brews, specialty drink, and there is always a sample at the front of store to try. Along the way, your tea-rista will question you about your taste preferences, flavors, and help to make the selection seamless.
Nicole Milward, COO explains "We introduce every guest to our quality tea with a very positive, personal guide who can help walk you through the world of tea by taste and smell to select the drink that is right for you." The relaxed, unhurried atmosphere, along with comfortable seating and bright interior is inviting and makes you want to stay awhile and enjoy your drink.
Right now in the bright and airy store, a summer menu to beat the heat is featured with drinks like the Hurricane (tropical mocktail with a white tea base), Beach Bum (lime in the coconut tea), and Watermelon Mojito (minty green tea with watermelon and a twist of lime.) Refreshing and also pleasing to the eye, these are summer favorites.
Popping bobas can be added to each drink with flavors including pomegranate, strawberry, peach, mango, blueberry, and green apple.
In September, the tea menu will change to feature fall favorites like pumpkin chai and fall teas like apple harvest perfect for cooler temperatures.
Tea blends at NobiliTea contain more than just tea and are blended with herbs and spices that enhance the flavor profile, and also for their uses and attributes. For those seeking natural remedies, they include chamomile (relaxation, pain relief, anti-inflammatory, and digestion) yerba mate (energy, mental function, weight loss aid, appetite suppressant, bone density), hibiscus (lower blood pressure, lower cholesterol, weight loss, antidepressant aid), peppermint (headache relief, digestion aid, mental alertness).
Tea has been touted as a healthy alternative to many other beverages and many swear by the results.
For dedicated tea fanatics, you may be familiar with white tea (hydration, cleansing, complexion, cholesterol, metabolism, immune system), green tea (immune system, cancer prevention, regulation of blood sugar, combat aging, lower blood pressure, fight viruses, support of oral health), oolong tea (digestion aid, relaxation, skin health, fat burning, weight loss), black tea (heart and circulatory system circulation, prevention of heart and stroke, lowering blood pressure, support of oral health), rooibos or red tea (headaches, insomnia relief, eczema relief, bone weakness, allergy relief, help with hypertension, combat signs of aging) and herbal (headache, digestion aid, cholesterol, blood pressure, mood elevation, relaxation).
Jeff Hunt, Tyler's location CEO says, "We want people to have good choices in a relaxing environment featuring fresh, organic ingredients at a good price."
The store also features organic, calorie-free sugars and 15 honey flavors.
If chai is your go-to, you are in the right place. Chai latte, dirty chai latte, tea latte, and matcha latte are on the list. You can buy instant chai latte by the gallon – all you have to do is add milk.
Tea lovers will be thrilled with the selection of tea paraphernalia on the stocked shelves. Everything from kettles, diffusers, sleek kettles and French-presses, glass pitchers, and tea filters.
Natalie Reynolds and her family from Tyler saw NobiliTea on Facebook and stopped in to check it out. She ordered the Hurricane with advice from her tea-rista, and said, "It was really refreshing and I love iced tea, especially on a hot day. I will definitely be back to try something new."
For those in a hurry, the drive-through is the place to go and you can order from the full menu.
In-store features gallon versions of your favorite drink – anything from traditional sweet and unsweet, to flavors like pink champagne, mango, and banana boat.
You can also be part of the tea-it-forward program and get a tea token for a family member/friend.
Drinks can be prepared hot or cold, 22 oz, 24 oz, 32 oz, 44 oz, or gallon sizes. Discounted prices are available to military, first responders, and educators.
The word is spreading about the vibe, experience, and great choices at NobiliTea. Come and check them out at 2376 Dueling Oaks, Suite 400 (next door to Texas de Brazil).
Store hours are Monday-Friday 7am-8pm, Saturday 8am-8pm, Sunday 11am-6pm or on Facebook at nobiliteatyler for specials and more information.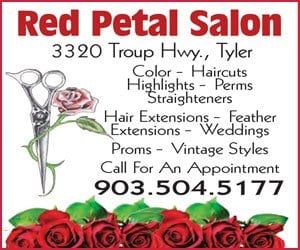 Foodie Events: Yum Yum Fun

For more events, check out EGuideMagazine.com 's entire


---
Tyler and Northeastern Texas is a food lover's paradise with an elaborate selection of cuisine types to cooking classes to the wonderful Farmer's Market. Check out these events going on:

Restaurant News: The Drool-Worthy Cinnaholic Opens Soon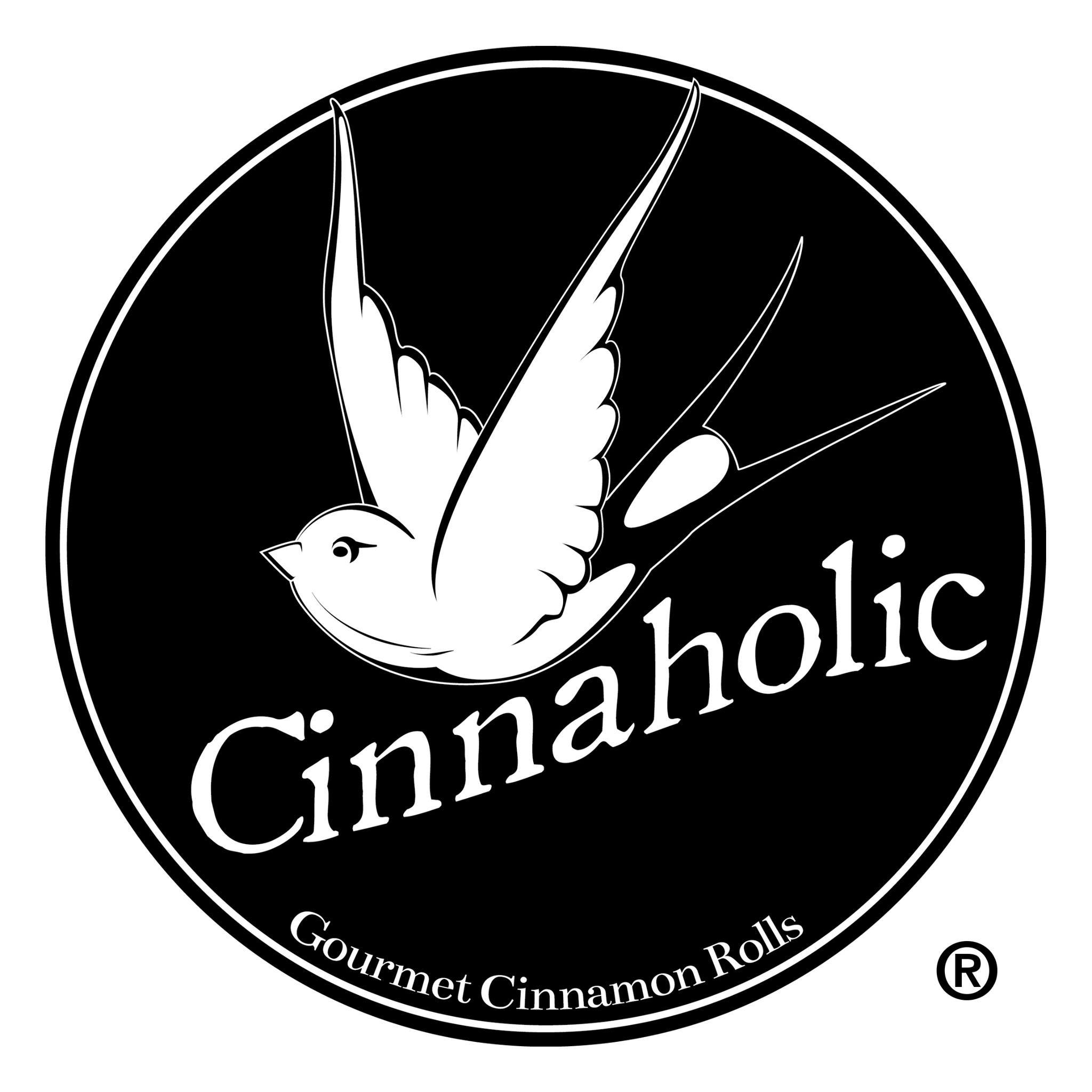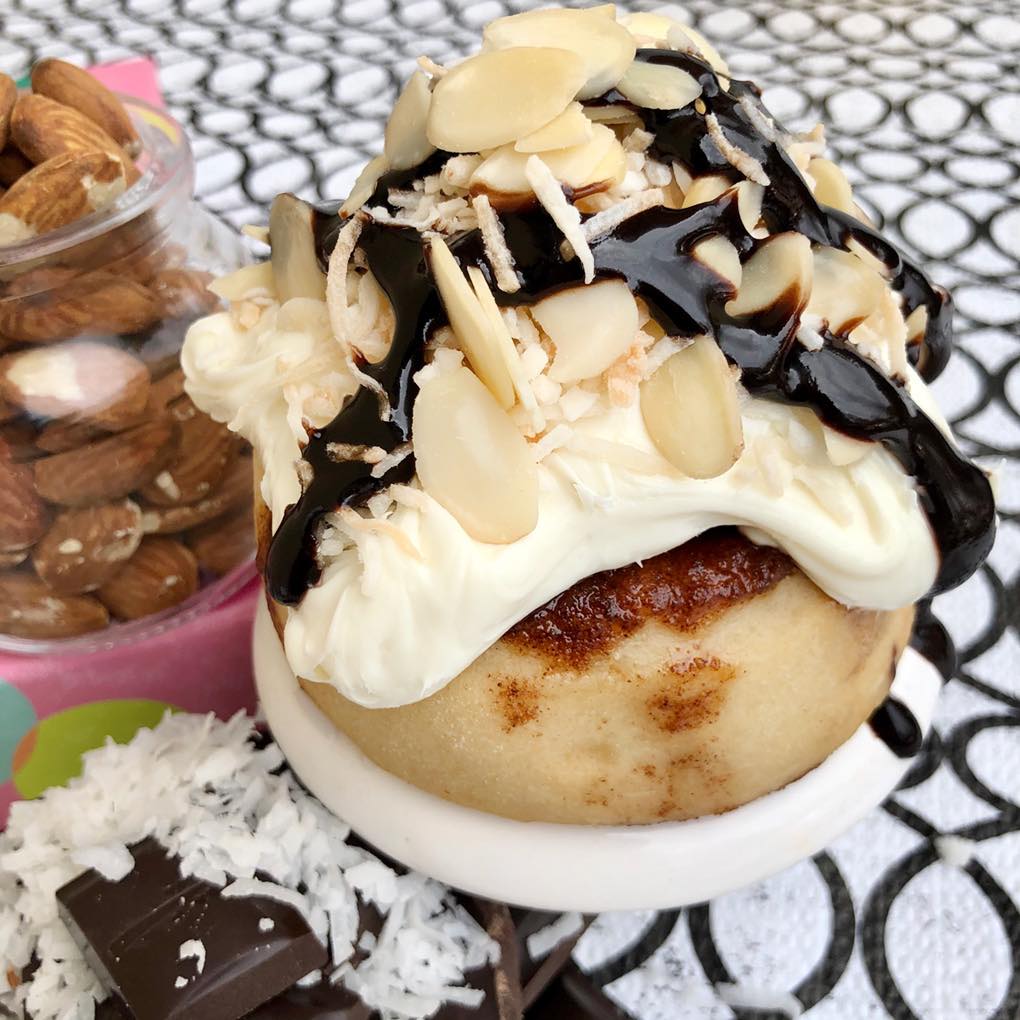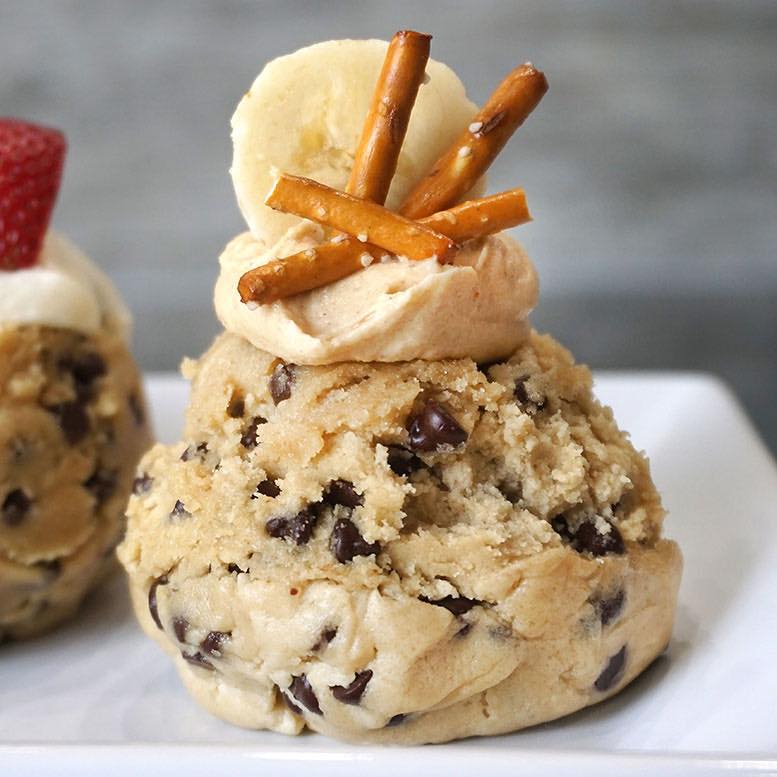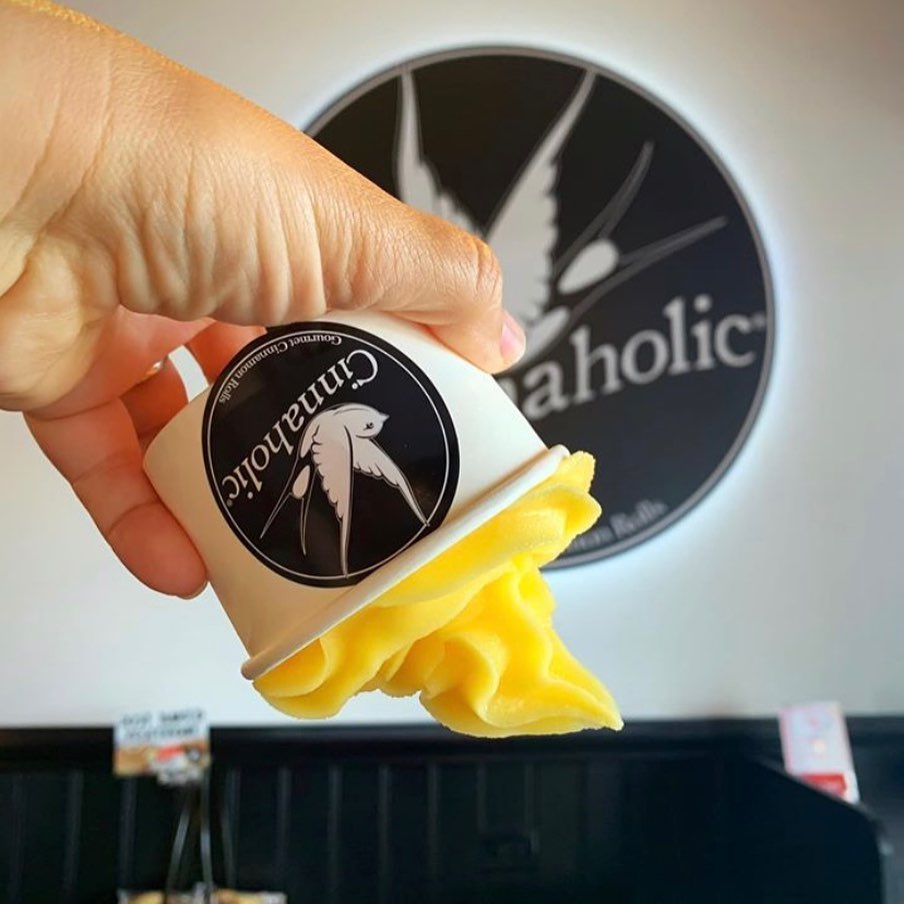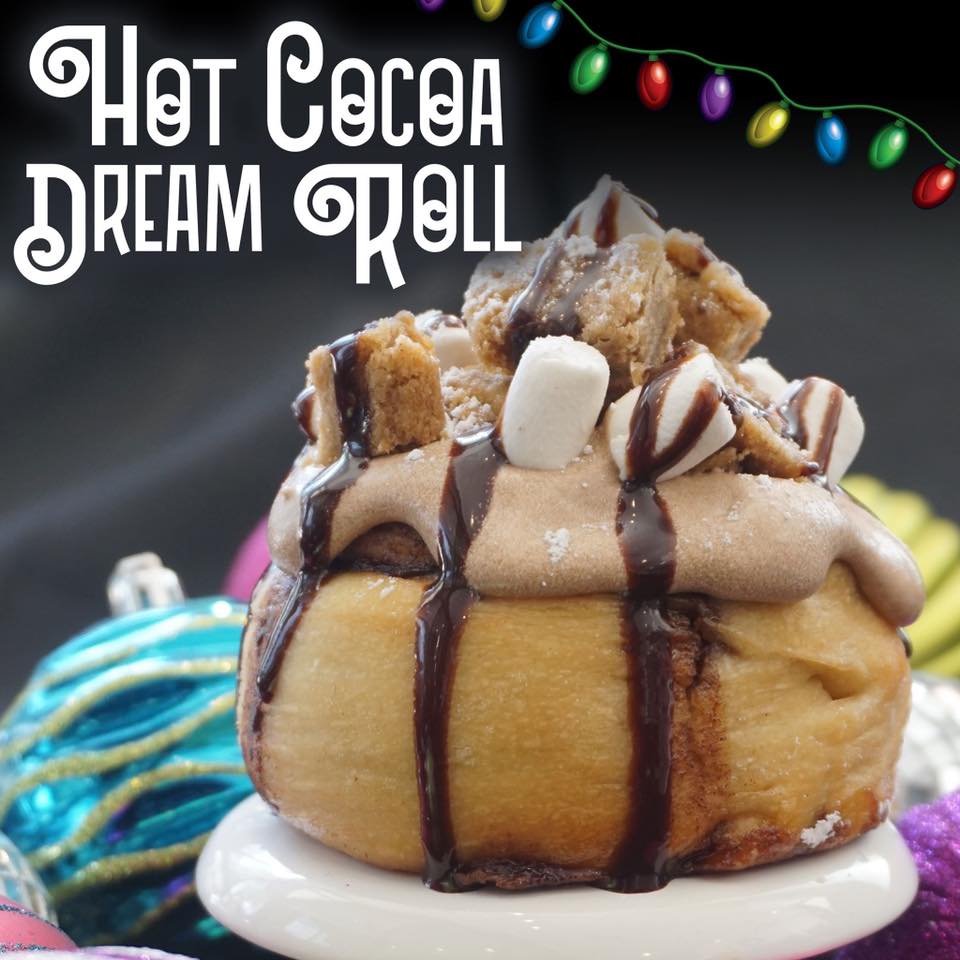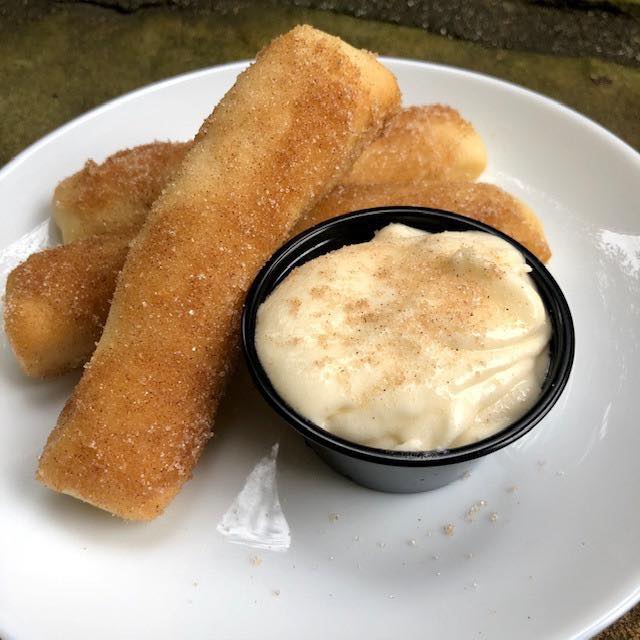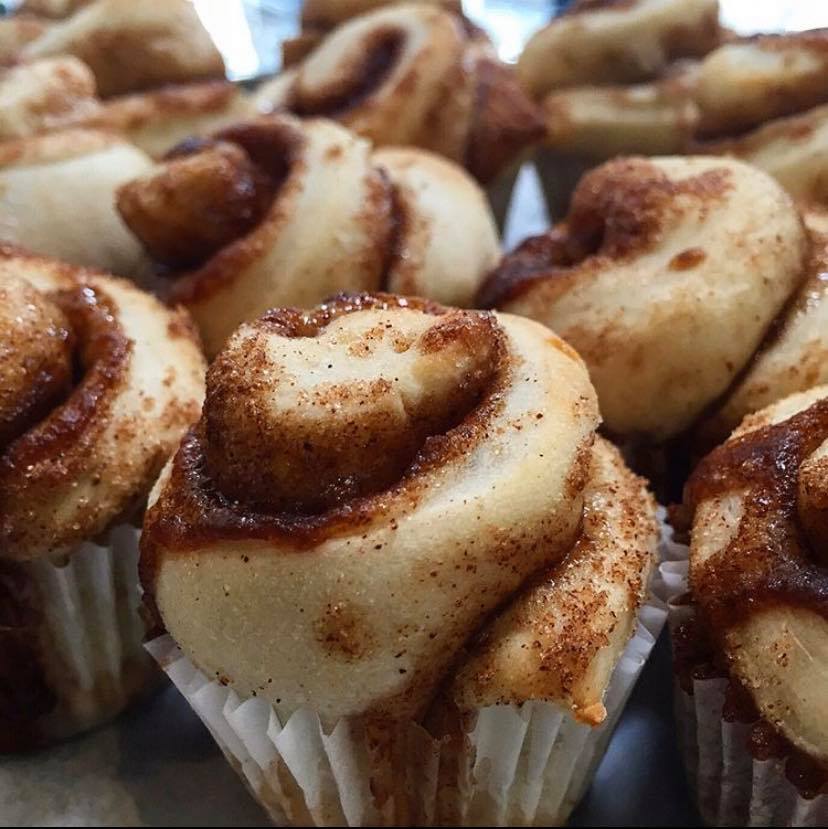 These days the restaurant business is a moving target – take out only, open at 25%, close, open again at 50%, no wait you need this new license, and on and on. But even so, restaurants are growing and changing constantly. And a slice of heaven is opening in Tyler – Cinnaholic (Tyler)!
C
innaholic
will be opening sometime this month featuring heavenly custom cinnamon rolls, edible cookie dough, homemade brownies & cookies, locally sourced coffee and more.
These are "Award-winning gourmet cinnamon rolls as seen on ABC's hit show SHARK TANK made from products that are 100% vegan, dairy & lactose-free, egg-free, and cholesterol-free.
Design your own cinnamon roll, or choose from the best selling combinations: Blueberry Pie, Strawberries and Cream, Cookie Monster, and the classic, Old Skool Roll.
Mix and match flavors to create a new experience every visit. Several options are available including "Make Your Own." With over 20 unique frosting flavors and a variety of fresh and decadent toppings, Cinnaholic is definitely NOT your typical cinnamon roll dessert shop.
The Chocolate Heaven is one of their cinnamon rolls and it is shear chocolate heaven! This roll is made with cream cheese frosting and topped with all of the available chocolate toppings – 'oreo' cookies, homemade peanut butter cups, chocolate chip cookie dough, brownie bites, and chocolate chips!
Angel Food Cake Roll is different with angel food cake frosting topped with fresh strawberries, blueberries, marshmallows, and powdered sugar.
Cookie Dough Cheesecake Roll has cheesecake frosting topped with homemade chocolate chip cookie dough, graham cookies and chocolate sauce.
Cinnasticks are drool-worthy and feature the Cinnaholic famous dough coated in buttery cinnamon & sugar then baked, served with a side of frosting.
In addition to the signature, fresh-baked cinnamon rolls, Cinnaholic's menu features bite-sized Baby Buns, cookies, brownies and raw, edible cookie dough. They proudly serve locally-sourced coffee and offer many customizable catering options.
Cinnaholic is the original, gourmet cinnamon roll bakery. "Visit us at our Cinnaholic Tyler store to experience our award-winning, handcrafted cinnamon rolls, brownies, edible cookie dough, and baked cookies. We proudly cater small and large gatherings, including holiday parties, office and school events, business meetings, birthday parties, bridal and baby showers, and weddings."
Cinnaholic will be located at 8934 S. Broadway in the Village of Cumberland Park in Tyler. To place an order online go HERE or call (903)483-5120. They are on Facebook too.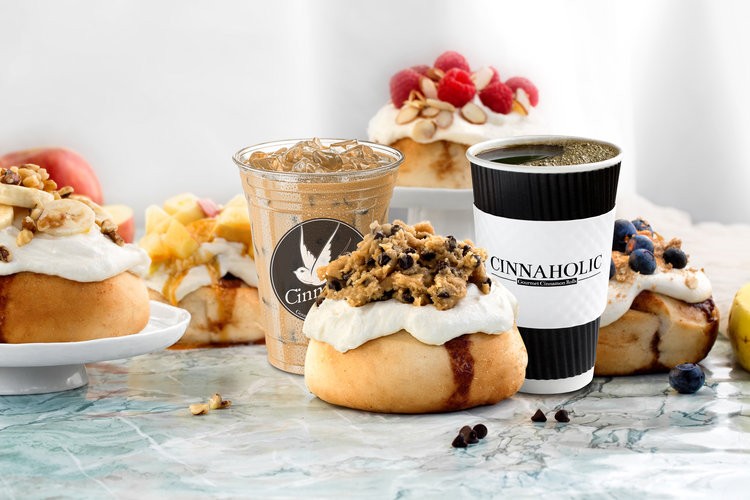 MEANING OF THE CINNAHOLIC LOGO
From the website:
The swallow featured in the Cinnaholic logo is derived from the traditional sailor tattoo. It symbolizes experience, team value & family. After long, treacherous trips, swallows would be the first birds that sailors would see when returning safely to their safe harbor. At Cinnaholic, we want our customers to feel like they are returning to a comforting harbor at all of our locations. We feel the success of our brand is reflected in the dedication and passion of our franchise partners, our corporate team and our employees whom we consider "family".
MEET THE FOUNDERS: SHANNON AND FLORIAN
Co-founders Shannon and Florian Radke, met in 2008 while Florian was visiting San Francisco. The two bonded over their love of animals and passion for eating a plant-based diet. She fell in love with his accent; he fell in love with her baking, and with a little help from friends and family, Cinnaholic was born.
The couple opened the first Cinnaholic bakery in Downtown Berkeley, California in 2010. In 2014, the pair appeared on ABC's hit television show, Shark Tank. After the show, they adopted a franchise business model, and began expanding Cinnaholic locations across the U.S. and Canada.
Shannon and Florian believe that everyone has the power to make a positive change in this world. Learn more about the Cinnaholic mission, and why our products are 100% vegan.

Piada Italian Street Food: A New Concept in South Tyler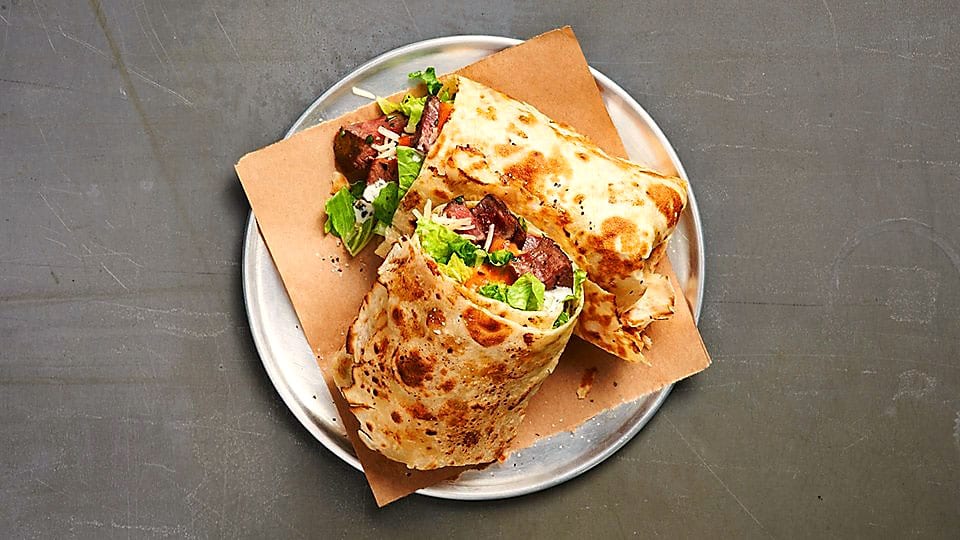 Piada Italian Street Food will debut its first East Texas location in Tyler, Texas in early 2017.
The 2,416-square-foot fast casual restaurant, located off Highway 69 S, across from Faulkner Park at 8942 S. Broadway Ave., Ste. #140, will be Piada's first in East Texas, and the seventh Texas-wide. The Tyler location will seat 60 guests comfortably inside the restaurant and will feature light-filled interiors and modern, European-inspired décor with design elements including warm-stained concrete floors, crisp LED lighting, and handmade white oak furniture, plus Carrara marble, brushed aluminum, painted brick, and subway tile accents. Piada CEO Chris Doody is thrilled to be opening his first restaurant in east Texas. "We're excited to bring a fresh, modern Italian concept to the fast-growing community of Tyler, a major east Texas hub," said Doody. "We invite Tyler area residents to sign up for a special VIP sneak peek of the restaurant ahead of its official opening."
In addition, the namesake Piada is a thin crust, handmade dough, which is baked on a stone grill, filled with specialty items and then rolled as guests watch the entire process. Guests can enjoy other entrees including pasta bowls and chopped salads. Each is comprised of a grill item, cheese, and vegetables. Diners can choose from three signatures per category, such as the Chef's Favorite Piada with spicy Diavolo sauce, romaine, sweet and spicy peppers, mozzarella, and shaved and creamy parmesan, basil pesto pasta with parmesan Alfredo, sundried tomatoes, and freshly grated parmesan, as well as the balsamic salad with spinach, shaved napa and red cabbage, feta, bruschetta tomatoes, red onions, spiced pecans, Granny Smith apples, and balsamic dressing – all customizable with an added protein. Grill selections range from all-natural rosemary, garlic, and lemon chicken to spicy Italian sausage with fennel and herbs, and salmon prepared with lemon and olive oil, while toppings span artichokes to black olives.
The made-to-order menu also features seasonal specials. Try the Fall Steak Avocado Piada, which is hand-rolled with grilled steak, arugula, pancetta, avocado, fresh mozzarella, spicy balsamic aioli, pepitas, and roasted butternut squash, or the Harvest Grain and Apple Salad with crispy chicken fritte, mixed field greens, crumbled feta, Granny Smith apples, pepitas, and the Harvest Grain Seasonal Side with dried cranberries, spiced pecans, and roasted butternut squash tossed with lemon basil dressing.
Entrees are complemented by sides including tomato basil and lobster bisque soups, two kinds of hand-rolled breadsticks – Parmigiano-Reggiano and pepperoni served with a creamy parmesan dipping sauce – and decadent Cannoli Chips dessert incorporating crispy, rolled Italian cookies lightly tossed in powdered sugar and accompanied by chocolate chip cream icing. Beverage service showcases Italian sodas and teas alongside Acqua Panna and San Pellegrino waters. A kid's menu is also available.
Piada Italian Street Food began as an idea scribbled on a napkin during a visit to Rimini, Italy. Their Chefs found "distinct charm in the family operated food carts and corner markets scattered throughout the streets of the city where the aroma of fresh basil, hand-crafted cured meats, and homemade cheeses saturated the air. This trip began their obsession…inspiration…mission to bring this experience back to the United States."
They opened the first Piada restaurant in 2010 with a mission to create fresh, modern Italian food focused on the preparation of high quality ingredients and attention to simplistic cooking. Today's consumers are looking for healthier, better quality food with convenient, fast delivery to accommodate their hectic lifestyles. Piada was created with the belief that you don't have to sacrifice quality and flavor for speed and value.
Service will be provided continuously 10:45am-10pm seven days a week, and catering will also be available. For more info and to sign up for a chance to attend Piada's Tyler Pre-Opening VIP week, go to mypiada.com/tyler. You can also like Piada on Facebook @piadaitalianstreetfood, follow on Twitter @mypiada, and Instagram @piadaitalianstreetfood.