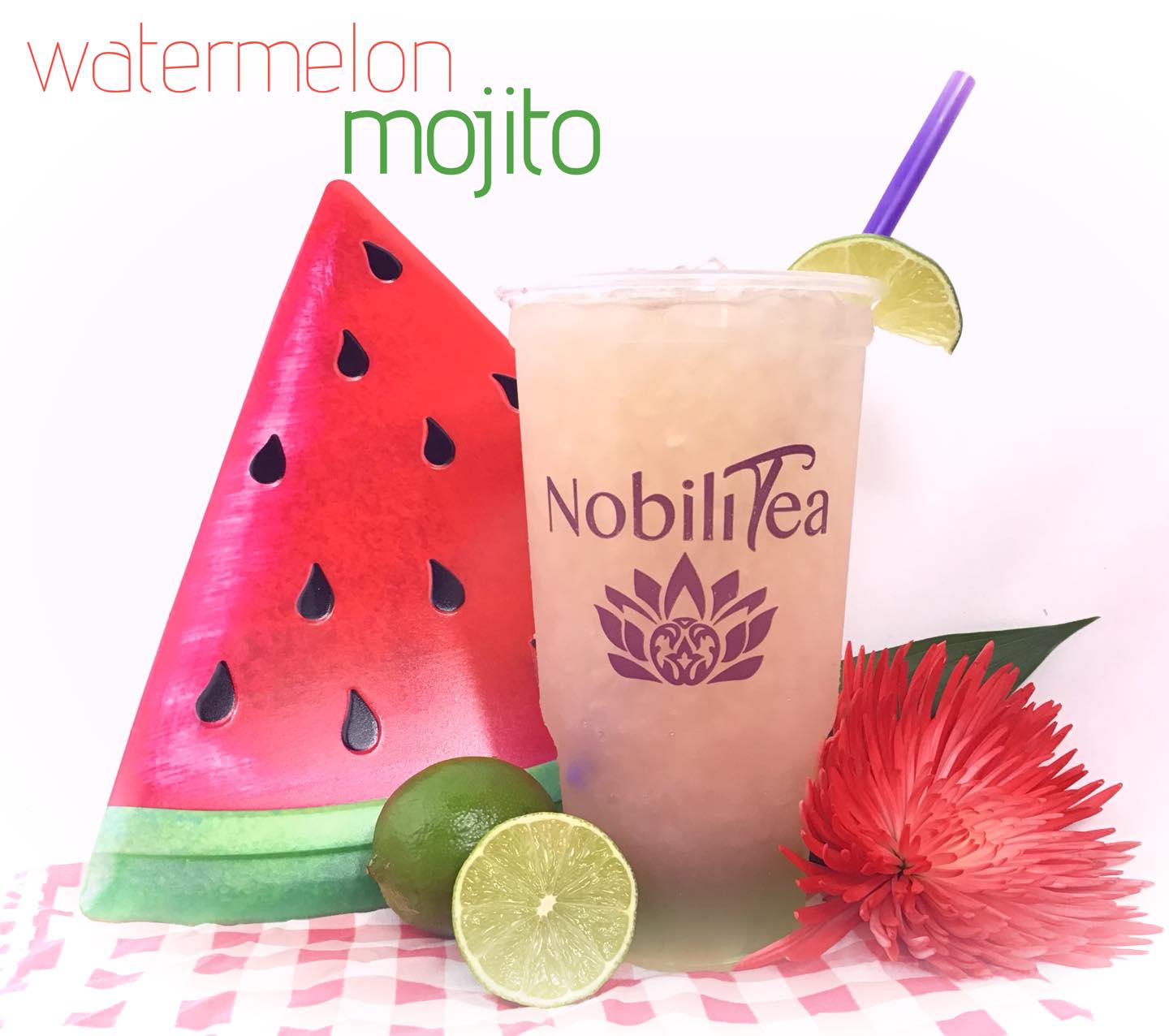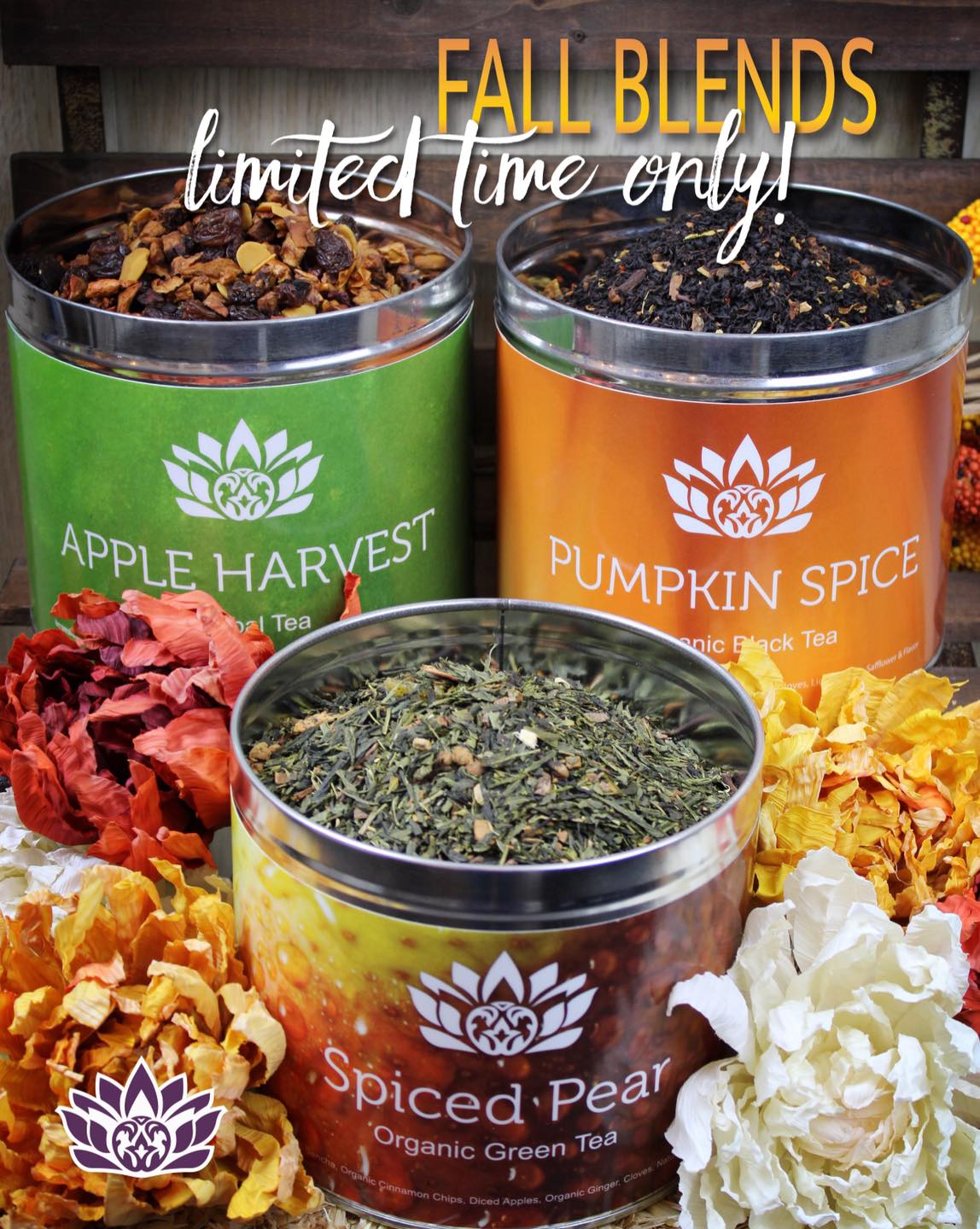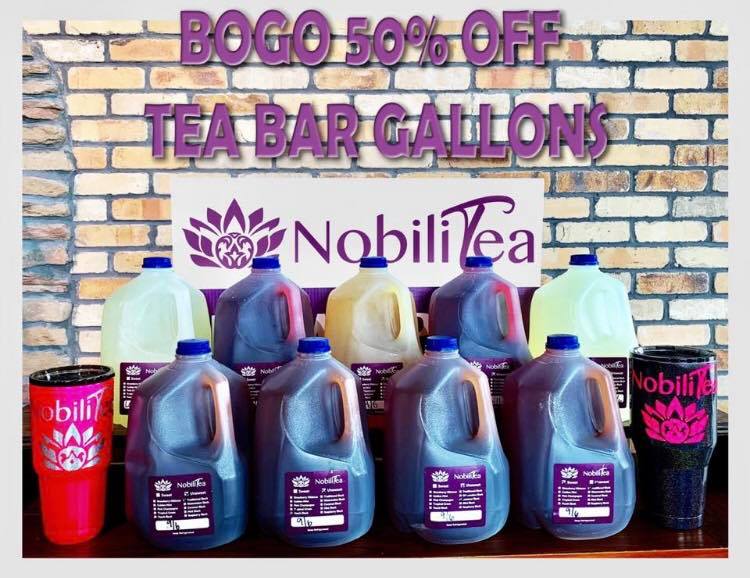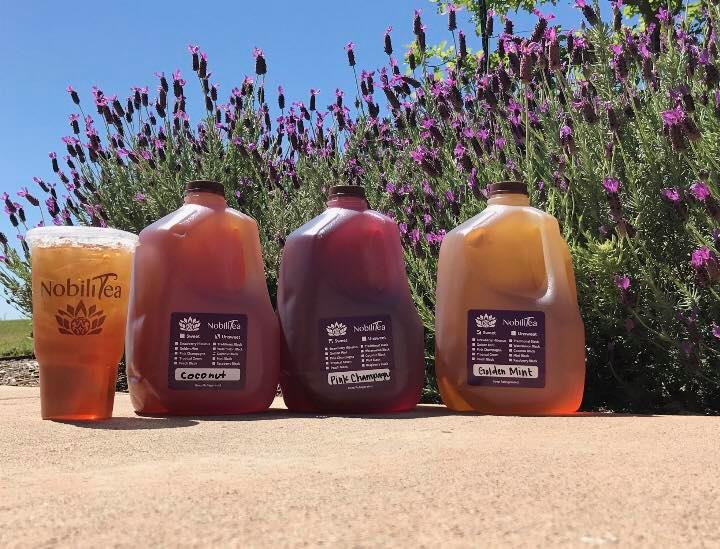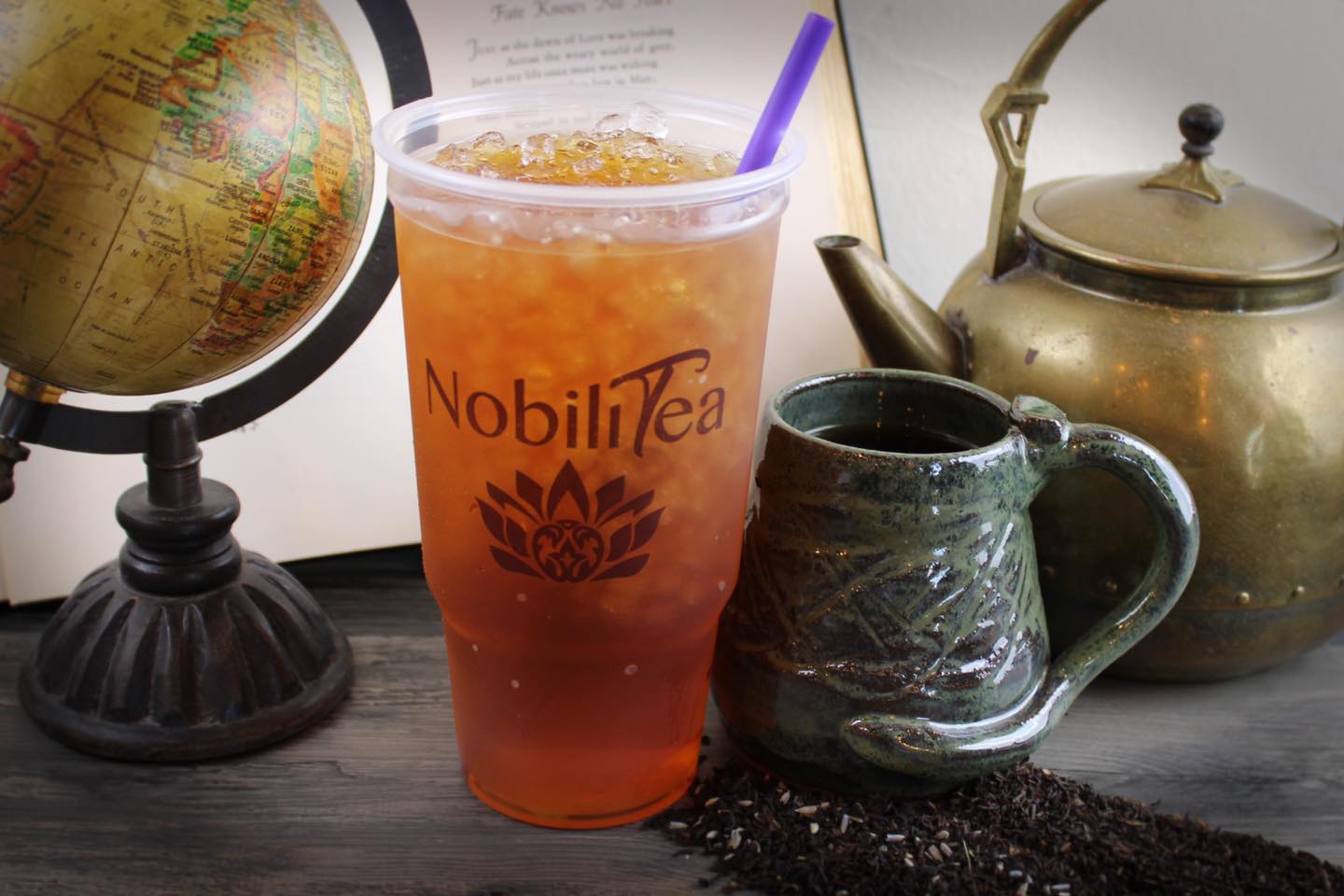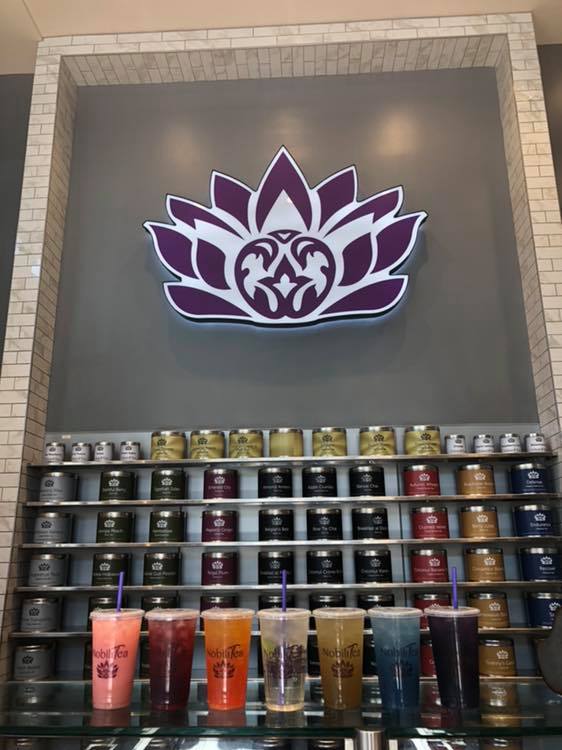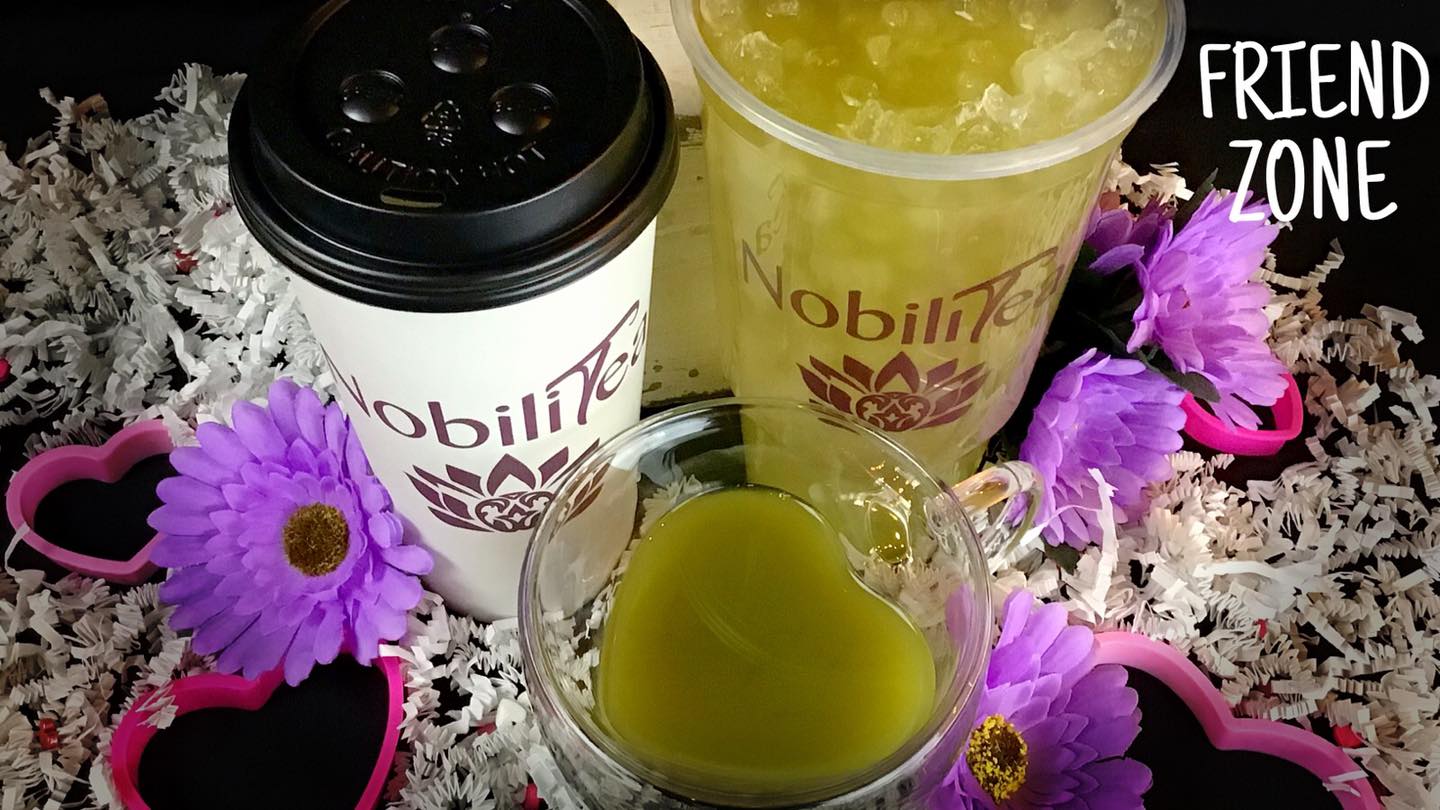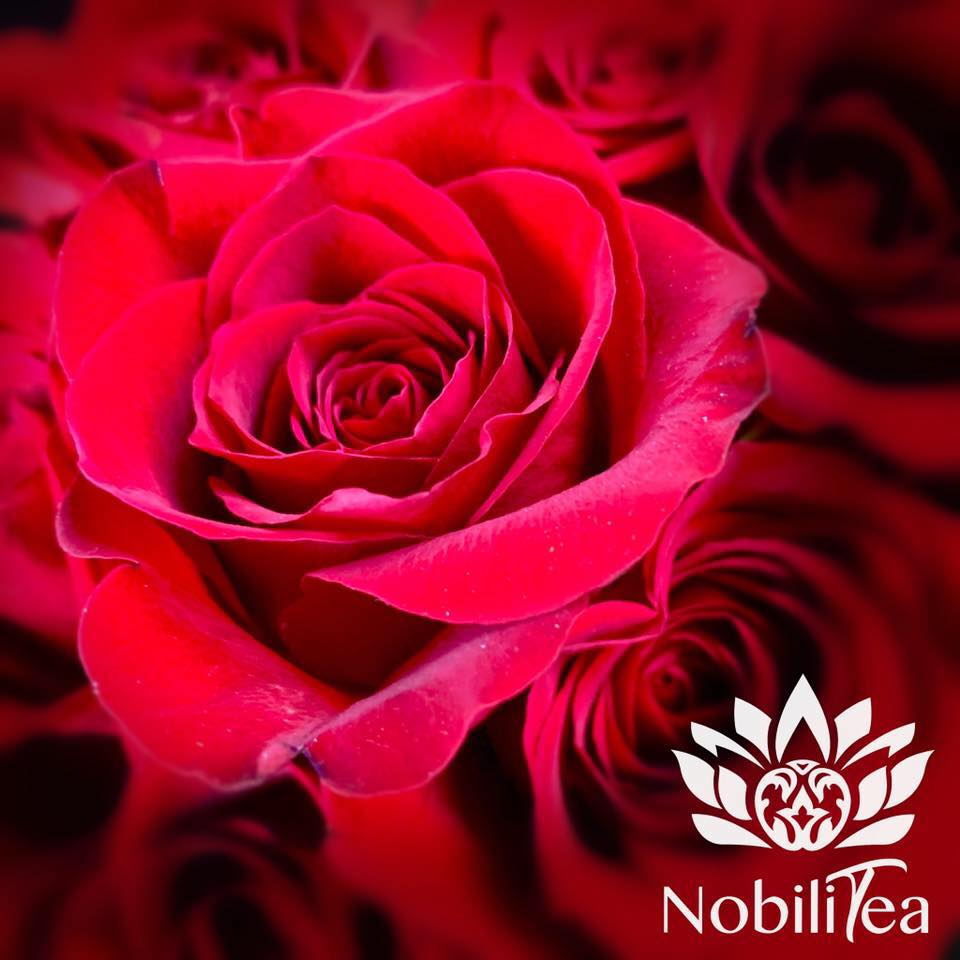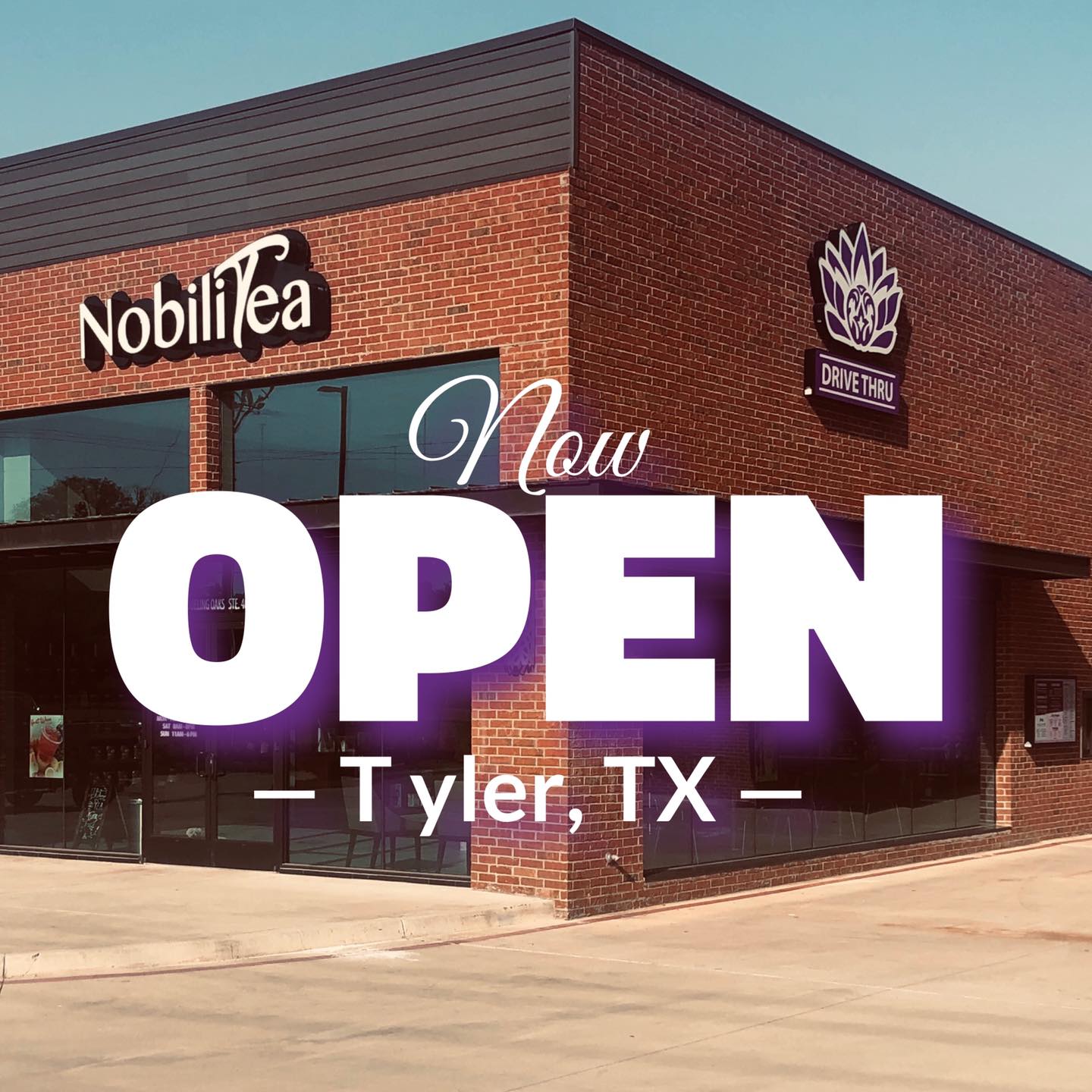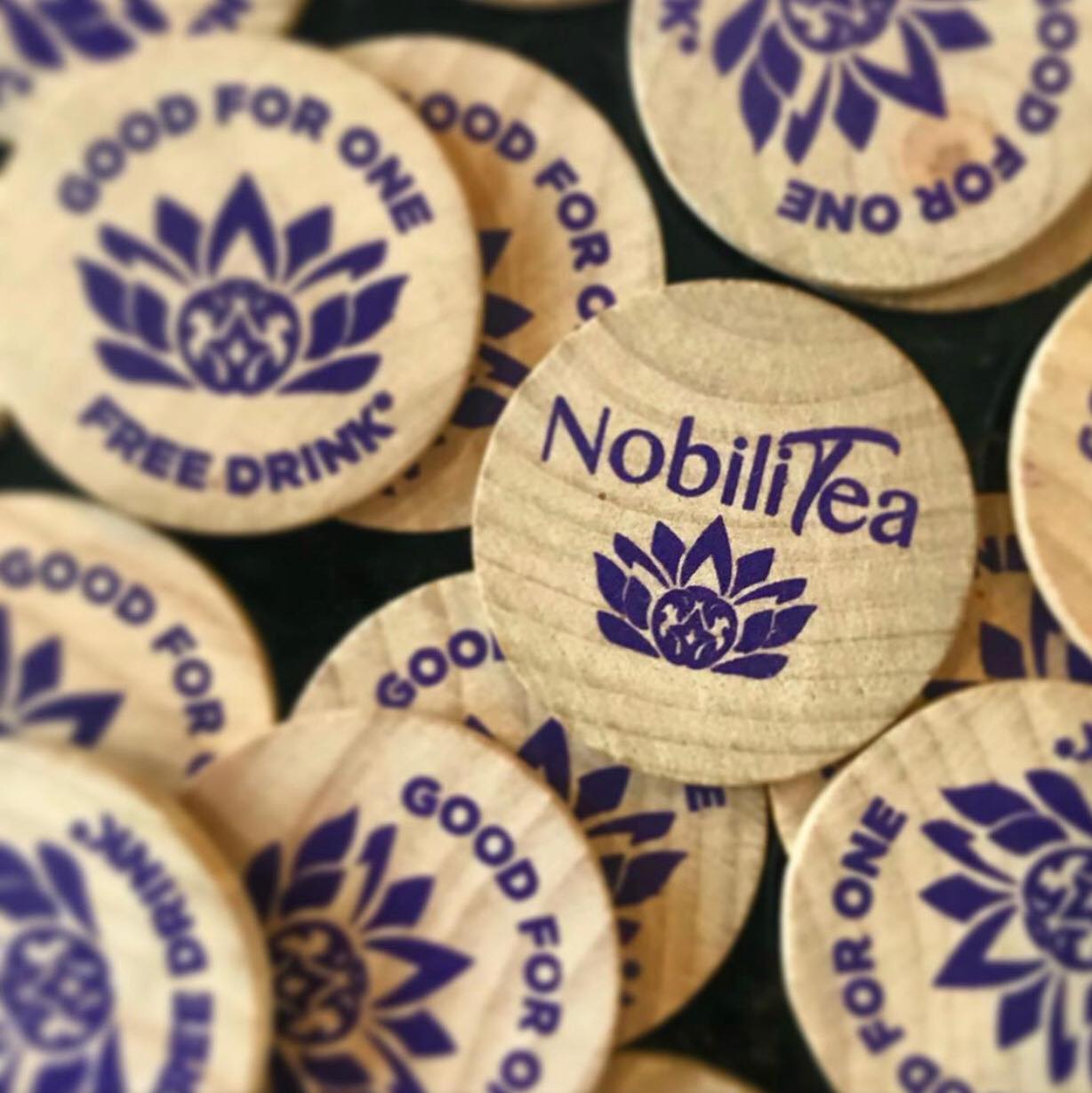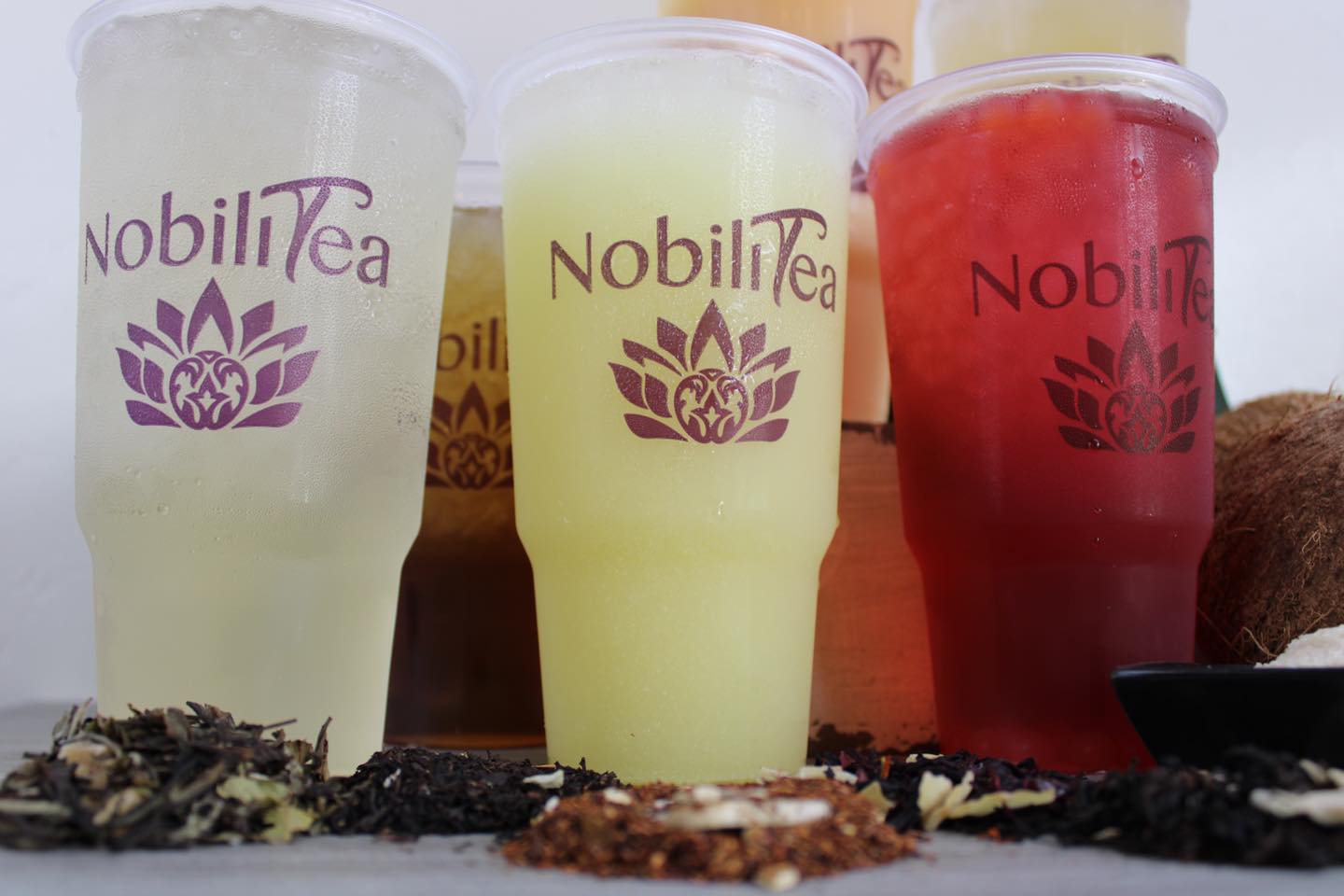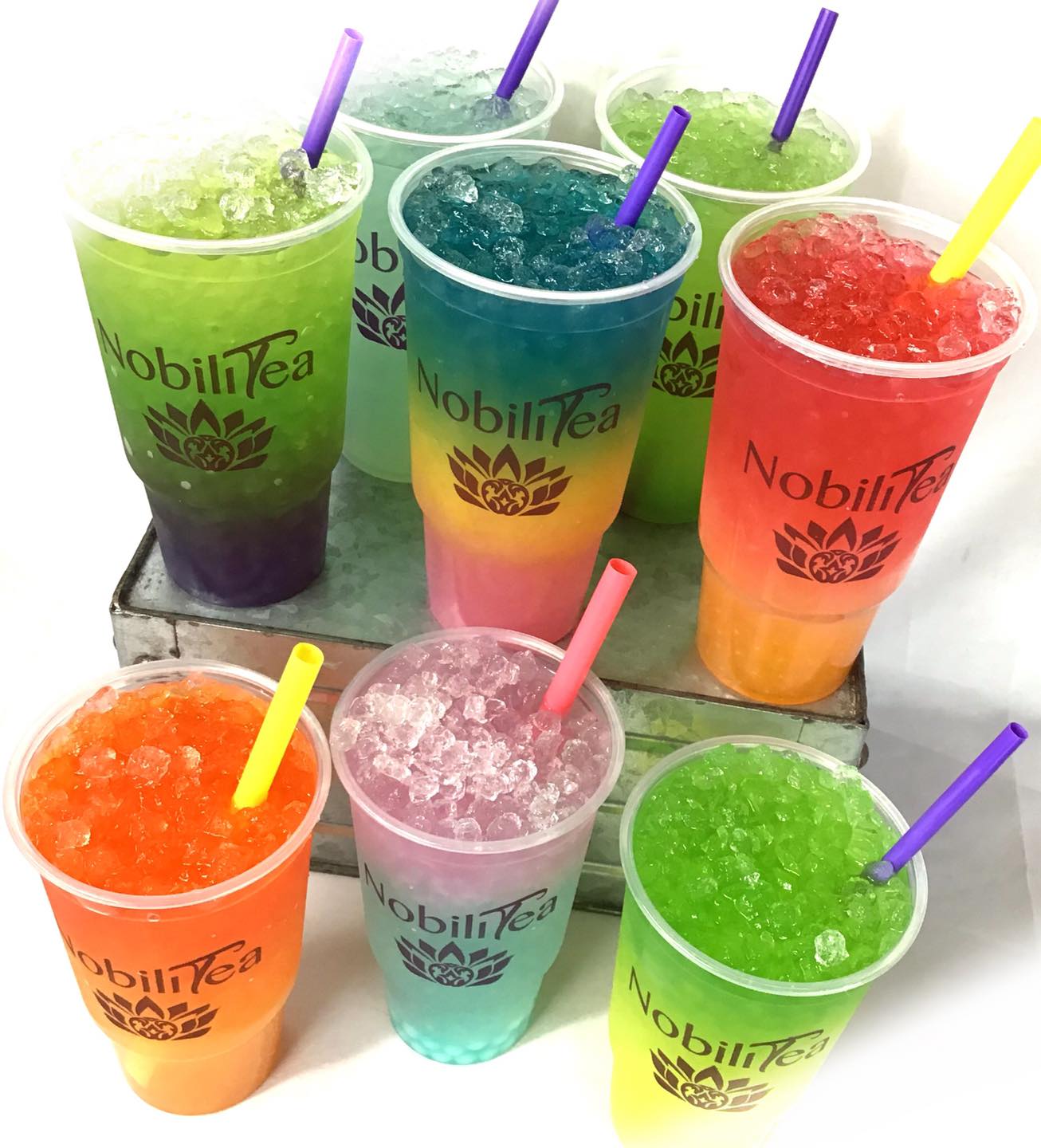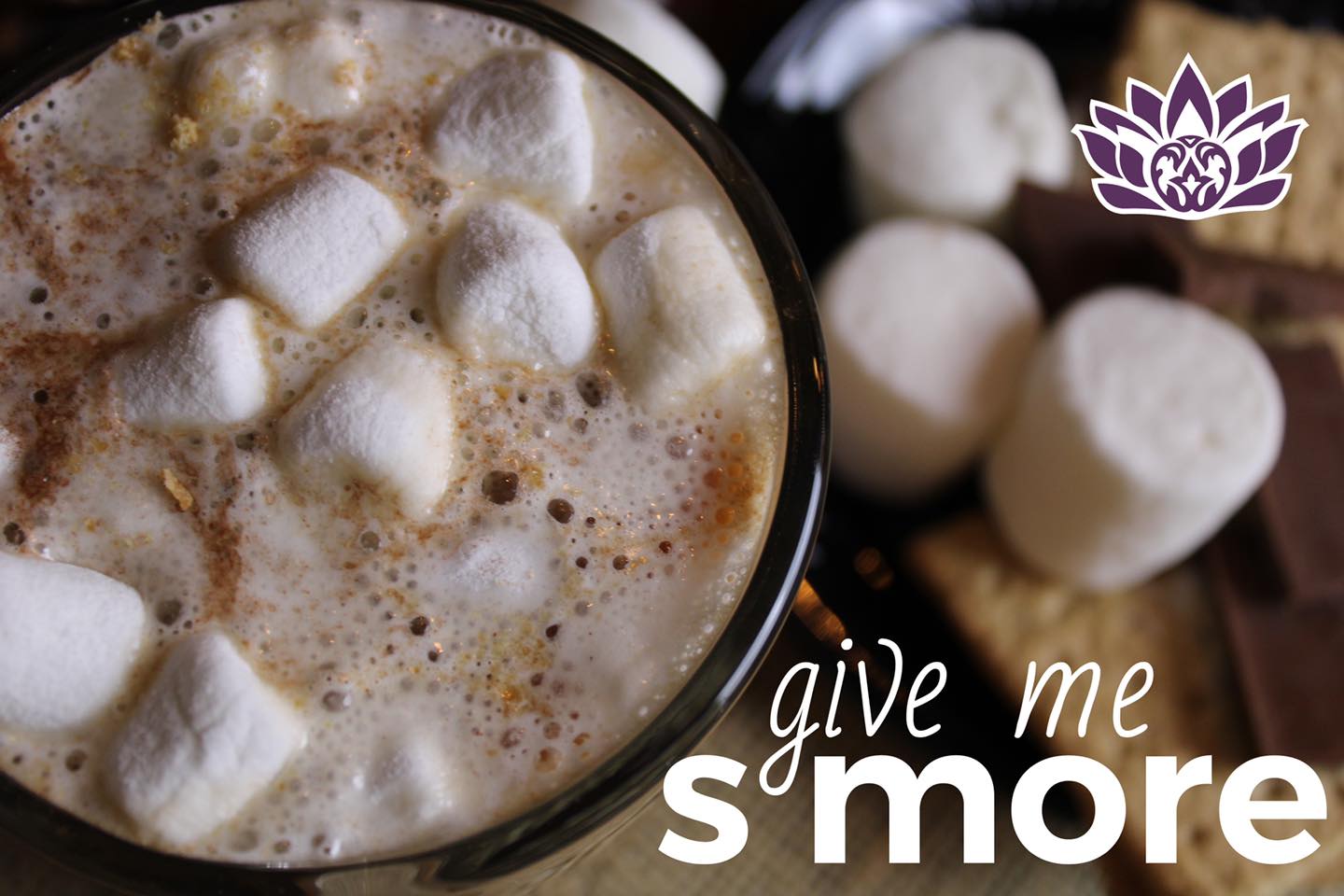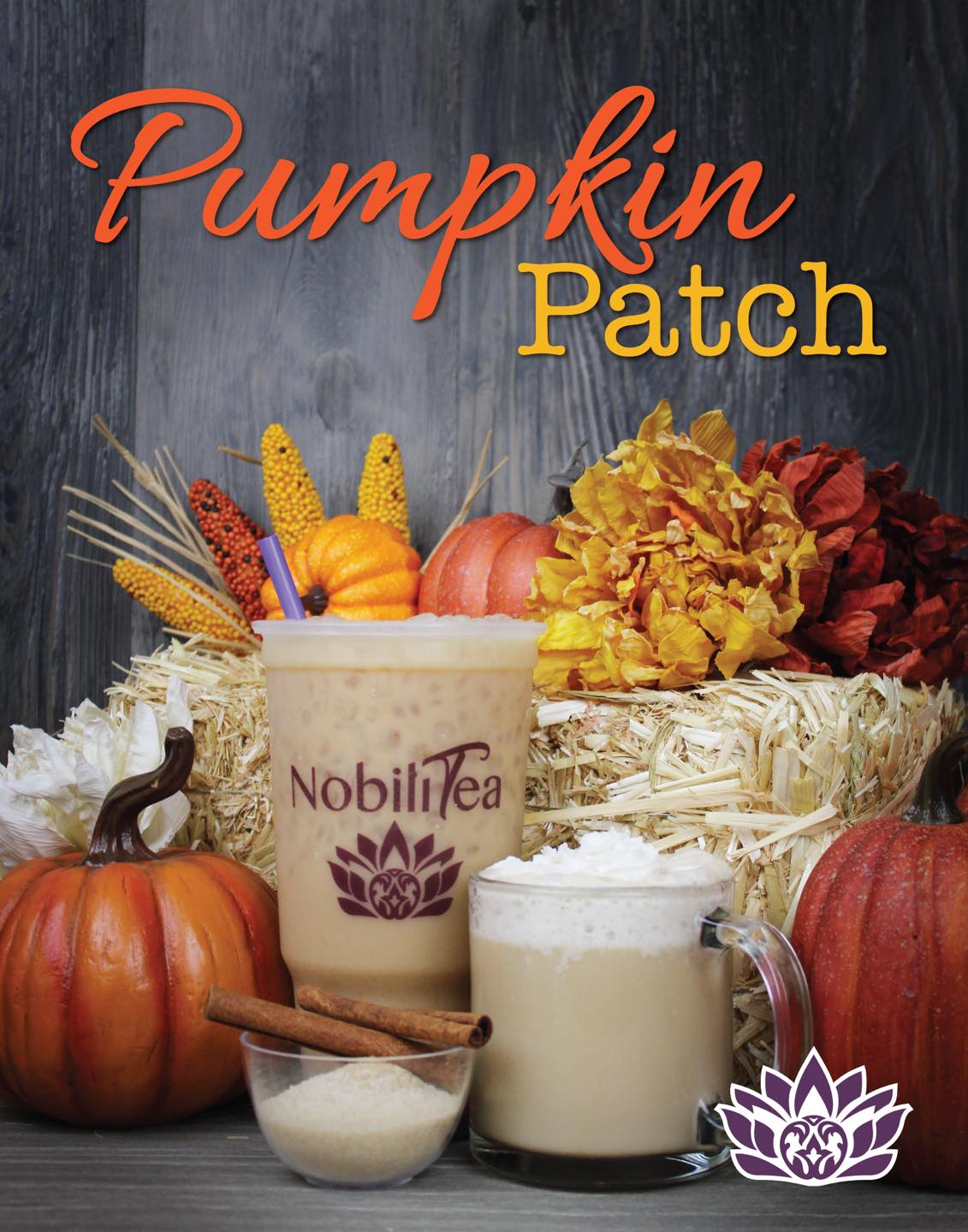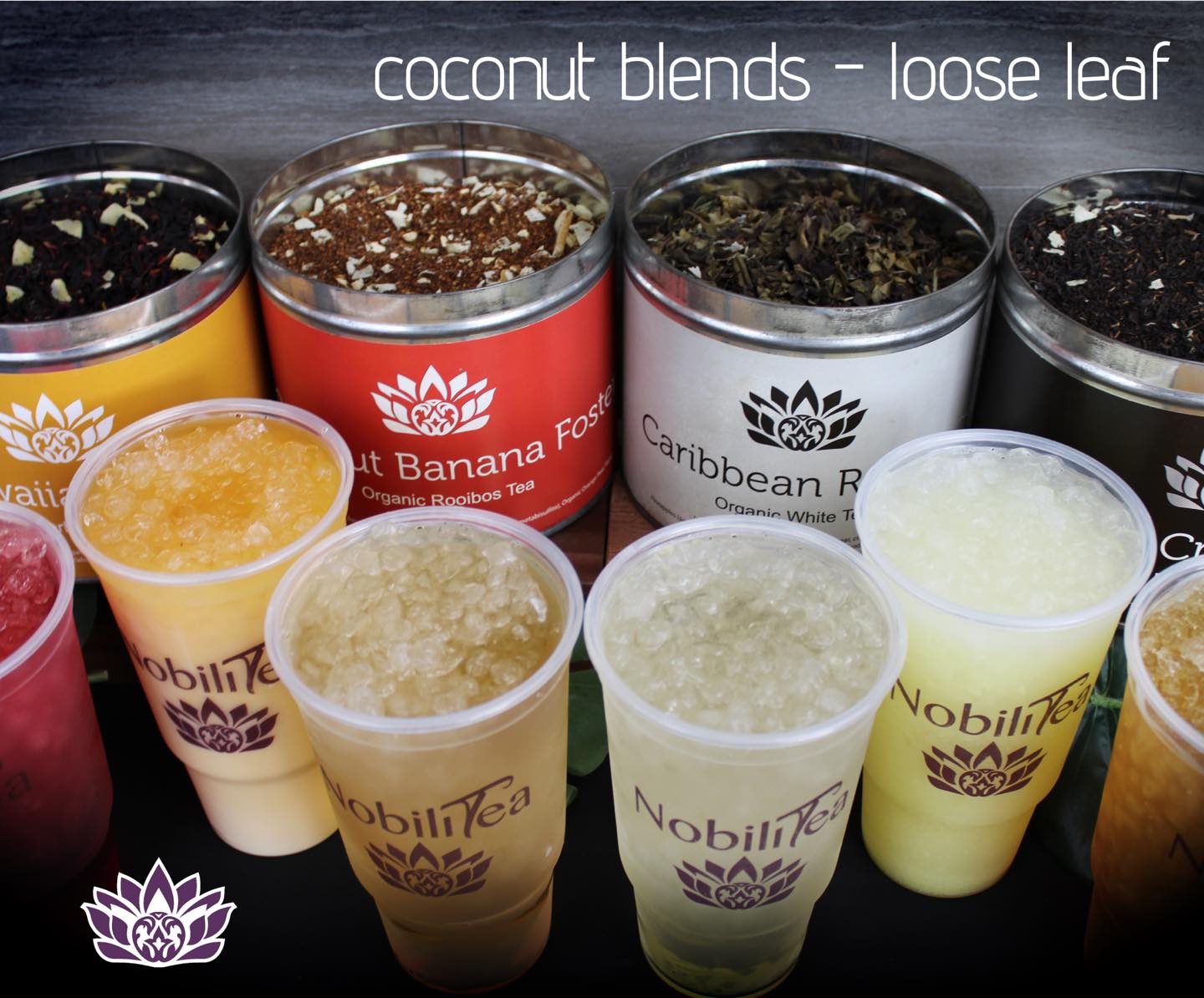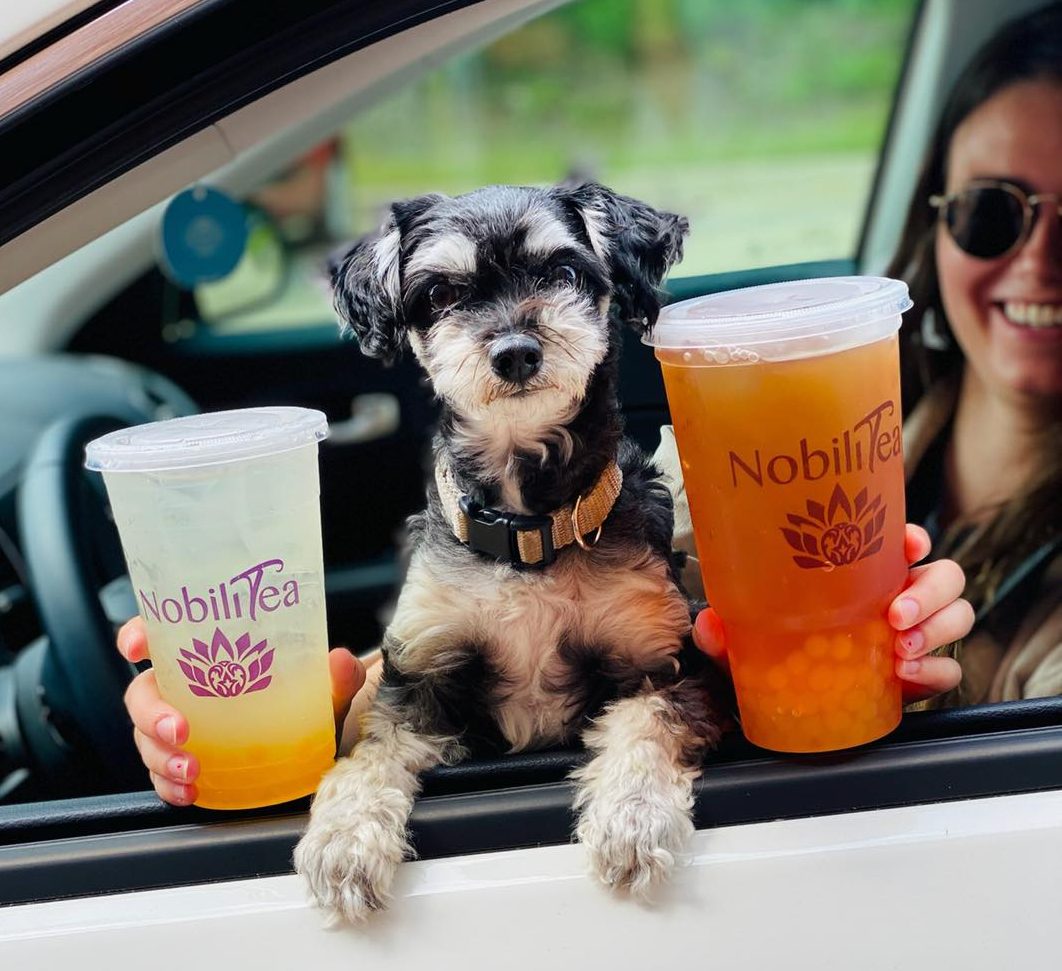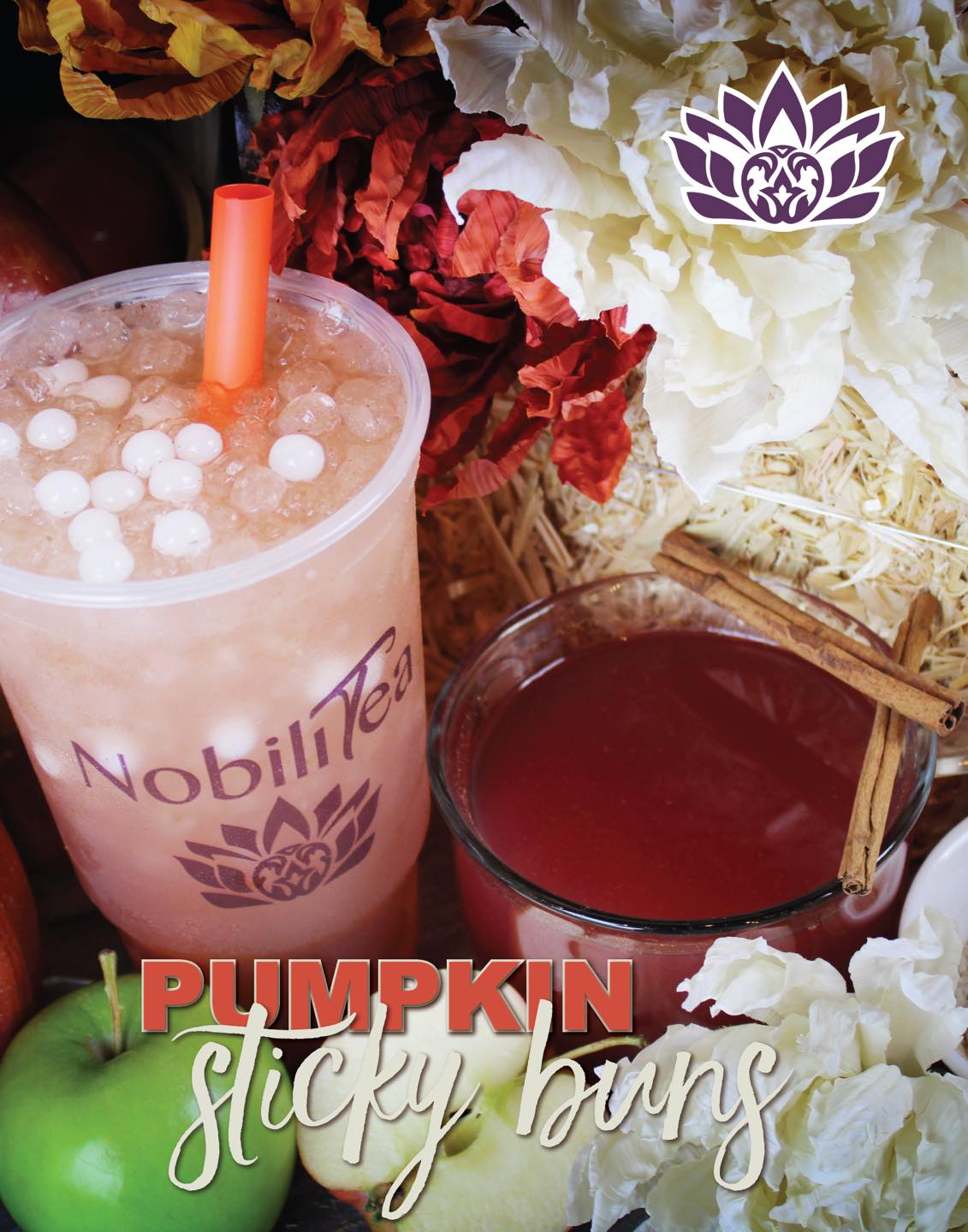 By Barbara Greenbauer
In the middle of today's uncertain and sometimes stressful times, there is a drink that symbolizes soothing, pleasurable, and also medicinal relief. Open the door to the new NobiliTea teahouse in Tyler, and let some of your worries fade for awhile.
NobiliTea, brand new to Tyler, is first and foremost an introduction and experience to the vast world of tea. You will immediately be warmly greeted by your own personal "tea-rista" who will walk you through the benefits and flavors of the more than 120 varieties of tea-based drinks available.
Historically, tea has been used for thousands of years for medicinal purposes, and the Chinese have utilized tea to aid in digestion, as an antitoxin, a source of vitamins and minerals, and to elevate mood and increase alertness. The age-old tradition of High Tea, celebrated in Great Britain, brings to mind the apt store brand, "NobiliTea" or as a t-shirt showcased in the store explains, "the quality or state of being noble; the best tea brands on the planet."
Guided by your tea-rista, you can explore the enormous tea wall and tea bar, stocked with a mixture of loose leaf teas: black, wellness, top shelf, green, herbal, rooibos, white tea, and oolong.
The choices seem never-ending: you can pick hot or cold, sweet or unsweet, custom brews, specialty drink, and there is always a sample at the front of store to try. Along the way, your tea-rista will question you about your taste preferences, flavors, and help to make the selection seamless.
Nicole Milward, COO explains "We introduce every guest to our quality tea with a very positive, personal guide who can help walk you through the world of tea by taste and smell to select the drink that is right for you." The relaxed, unhurried atmosphere, along with comfortable seating and bright interior is inviting and makes you want to stay awhile and enjoy your drink.
Right now in the bright and airy store, a summer menu to beat the heat is featured with drinks like the Hurricane (tropical mocktail with a white tea base), Beach Bum (lime in the coconut tea), and Watermelon Mojito (minty green tea with watermelon and a twist of lime.) Refreshing and also pleasing to the eye, these are summer favorites.
Popping bobas can be added to each drink with flavors including pomegranate, strawberry, peach, mango, blueberry, and green apple.
In September, the tea menu will change to feature fall favorites like pumpkin chai and fall teas like apple harvest perfect for cooler temperatures.
Tea blends at NobiliTea contain more than just tea and are blended with herbs and spices that enhance the flavor profile, and also for their uses and attributes. For those seeking natural remedies, they include chamomile (relaxation, pain relief, anti-inflammatory, and digestion) yerba mate (energy, mental function, weight loss aid, appetite suppressant, bone density), hibiscus (lower blood pressure, lower cholesterol, weight loss, antidepressant aid), peppermint (headache relief, digestion aid, mental alertness).
Tea has been touted as a healthy alternative to many other beverages and many swear by the results.
For dedicated tea fanatics, you may be familiar with white tea (hydration, cleansing, complexion, cholesterol, metabolism, immune system), green tea (immune system, cancer prevention, regulation of blood sugar, combat aging, lower blood pressure, fight viruses, support of oral health), oolong tea (digestion aid, relaxation, skin health, fat burning, weight loss), black tea (heart and circulatory system circulation, prevention of heart and stroke, lowering blood pressure, support of oral health), rooibos or red tea (headaches, insomnia relief, eczema relief, bone weakness, allergy relief, help with hypertension, combat signs of aging) and herbal (headache, digestion aid, cholesterol, blood pressure, mood elevation, relaxation).
Jeff Hunt, Tyler's location CEO says, "We want people to have good choices in a relaxing environment featuring fresh, organic ingredients at a good price."
The store also features organic, calorie-free sugars and 15 honey flavors.
If chai is your go-to, you are in the right place. Chai latte, dirty chai latte, tea latte, and matcha latte are on the list. You can buy instant chai latte by the gallon – all you have to do is add milk.
Tea lovers will be thrilled with the selection of tea paraphernalia on the stocked shelves. Everything from kettles, diffusers, sleek kettles and French-presses, glass pitchers, and tea filters.
Natalie Reynolds and her family from Tyler saw NobiliTea on Facebook and stopped in to check it out. She ordered the Hurricane with advice from her tea-rista, and said, "It was really refreshing and I love iced tea, especially on a hot day. I will definitely be back to try something new."
For those in a hurry, the drive-through is the place to go and you can order from the full menu.
In-store features gallon versions of your favorite drink – anything from traditional sweet and unsweet, to flavors like pink champagne, mango, and banana boat.
You can also be part of the tea-it-forward program and get a tea token for a family member/friend.
Drinks can be prepared hot or cold, 22 oz, 24 oz, 32 oz, 44 oz, or gallon sizes. Discounted prices are available to military, first responders, and educators.
The word is spreading about the vibe, experience, and great choices at NobiliTea. Come and check them out at 2376 Dueling Oaks, Suite 400 (next door to Texas de Brazil).
Store hours are Monday-Friday 7am-8pm, Saturday 8am-8pm, Sunday 11am-6pm or on Facebook at nobiliteatyler for specials and more information.