Green Acres Bowl: A Feel Good Sport for All Ages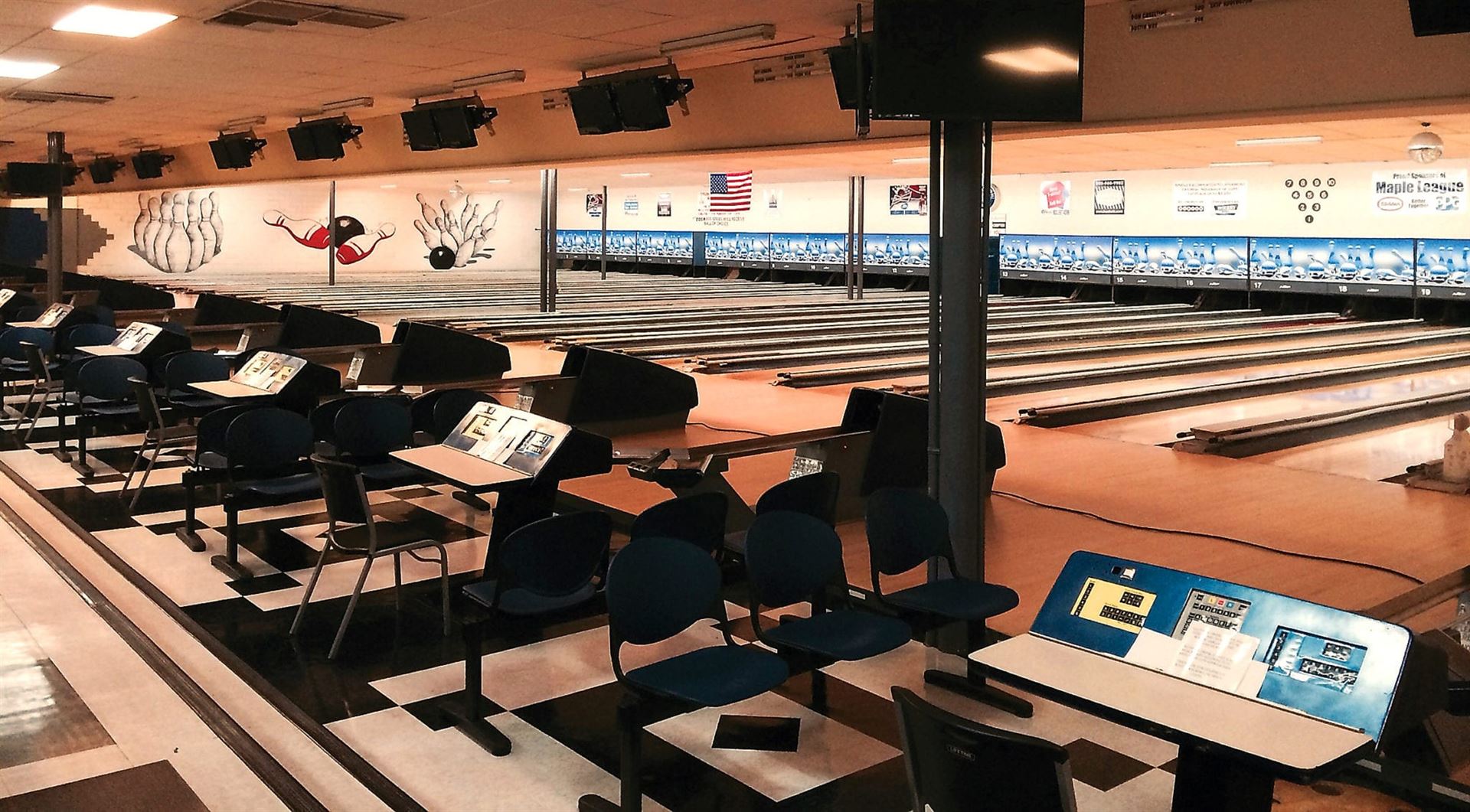 Written and Photographed by Barbara King
The pins are crashing, folks are high-fiving, and the atmosphere is loud and energy-filled. It's League bowling night at Green Acres Bowl in Tyler, and all 32 lanes are jam-packed with bowlers eager for competition.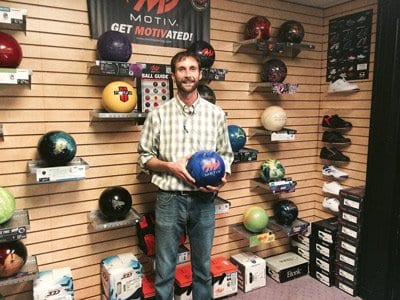 The alley is a Tyler treasure, open since 1957. It has been a favorite for families, date nights, and league competition.
Gene Goldsmith, one of three brothers who own the alley says, "Bowling has been in my blood since I was three years old and threw an undrilled ball down these same lanes. The great thing about the sport is that you can play, have fun, plus exercise. You can take it as seriously as you want and enter competitive tournaments, or simply bowl for fun."
The benefits of bowling are plenty – from burning calories during a rousing game, to strengthening and toning muscles, increased heart and respiratory fitness, to speeding up of metabolism. Most bowlers will tell you the best thing about the sport is the social aspect of being on a team, and the healthy competition.
After five decades of family entertainment, the alley has recently undergone a facelift. It is totally non-smoking and is new and improved throughout. Manager since 2013, Andrew Turner points out the new flooring, additional seating areas, TVs for sports viewing on every lane, and new graphics as bowlers arrive and greet their team members.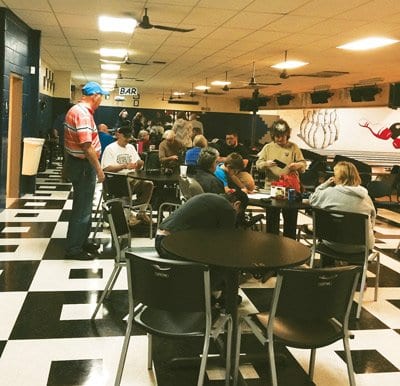 "We've made some cosmetic changes," said Turner, "but we never want to lose the small town feel of the alley and its history in Tyler. We don't have aspirations to become a huge event center, we just want to give everyone a great experience with the best customer service and reasonable prices. We have lots more of exciting changes planned in the upcoming year as we continue to make the alley better than ever. We will [always] strive to maintain the personal touch, and the family-friendly environment is most important to us."
Thirty-two lanes for bowling action are available, along with bumpers for the kids, and an arcade area. You can sit and watch the game with full service food and beverage lane delivery. The newly extended snack bar features hand-made hamburgers, sandwiches, pizza, chicken wraps, quesadillas, and nachos.
The brand new pro shop provides equipment and accessories to take your game to the next level, including drilling of new balls, ball cleaning, polishing, and re-surfacing.
The adults in your group can enjoy a beverage or a game of pool in the 11th Frame Club which also hosts live music, line dancing lessons (pay as you attend for $5) on Monday and Wednesday nights, and karaoke on Friday nights. The full service bar and dance floor is just the place to unwind after a game.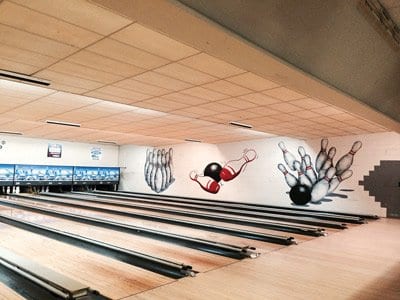 The alley is all lit up with glow bowling Thursday-Saturday nights, and Thursday nights is a deal with "all you can bowl" for $10, 9pm-12 midnight.
Sandra Graham, from Tyler ties up her bowling shoes and gets ready to join her team, "Spare Us." "I've been playing in this league for 25 years and I love being with these folks, laughing, and having fun. I play Tuesday and Thursday nights, and also on a ladies' coffee league. You could say it's something that's a big part of my life."
"One of the great things about bowling," explains manager Turner, "is that you can see all ages, from toddlers to a 90 year old who play here every week, and we consider everyone family."
Green Acres Bowl now takes online reservations at greenacresbowl.com, so now it's even easier to get started and secure a lane ahead of time.
A bowling party is a great alternative for a birthday (you can bring your own cake), corporate or team-building event, or college night out with friends. You can join a League or even rent out the whole facility for a massive bowling extravaganza.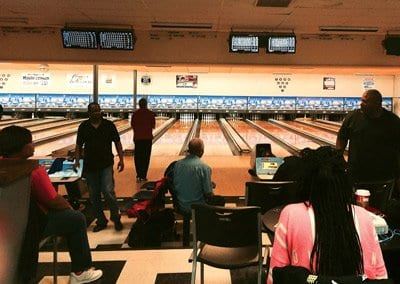 Another team, "Sometimes We Strike," takes to their alley, encouraging, and joking with each other. Alicia Bowie, who's been playing on the league for 10 years says, "These people are like my family. I love the challenge, the competition, the fun, and companionship. There is a lot of skill and patience in bowling and it can be frustrating as in every sport to improve, but every game and frame is a different challenge."
The alley is open seven days a week Monday-Thursday 8am-12 midnight, Friday and Saturday 8am-1am, and Sunday 12pm-12am. Rates and specials can be found on the website or by calling (903)561-2911.
Green Acres Bowl is located at 2311 ESE Loop 323 in Tyler.
Lace up your bowling shoes, bring the family, and go make some strikes and spares!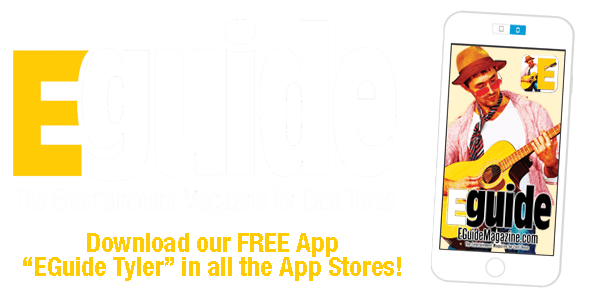 September 22nd: Pineywoods Ultra 5K Race and more races!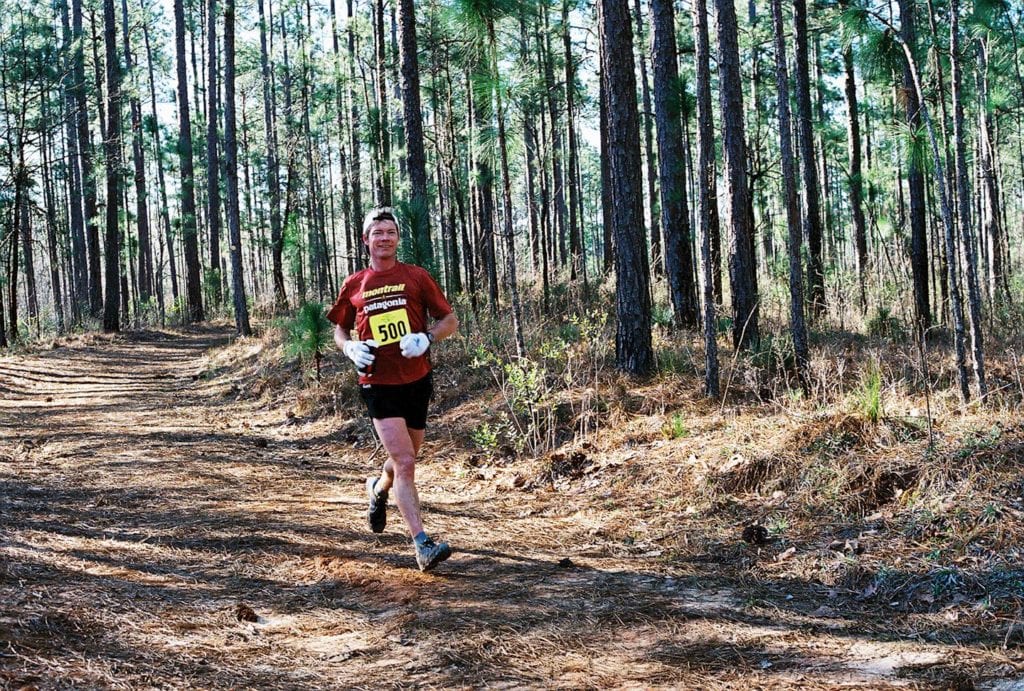 To be listed here is free! Send us info for your event go HERE.
To add a walk, run, or biking event, please send to, eguidemagazine@gmail.com. It is always free to list any event.
September 22nd – Pineywoods Ultra – Run through deep East Texas pine forests on a scenic course underneath towering pines. This diverse, single track course, almost entirely underneath a canopy of 100-foot tall pine timber, will keep you captivated as you navigate rolling hills through rooty and pine needle conditioned trails. Enjoy a post race refreshing swim in the 64-acre spring-fed lake while you rest and recover. As home to the forest race in our eco series, you won't want to miss this unique chance to run with deer through the deep piney wood forests of Eastern Texas. This is a 5k, 10k, 25k, 50k, and 100k. Wind through deep green pine forests on rooty single track while chasing deer and other wildlife. Enjoy the dizzying and majestic pine canopy above as you are shaded on your adventure. Register at ultraexpeditions.com/thepineywoodsultra 
September 29th – ZERO Prostate Cancer Run/Walk features a 5K run/walk, 1 mile walk, Kids' Superhero Dash for Dad, and virtual Snooze for Dudes program. ZERO is proud to partner with Urology Tyler, PA to end prostate cancer. Stick around for the family-friendly post-race celebration. Run/walk participants will receive tech shirts, free food and prizes, and the opportunity to connect with others who are impacted by prostate cancer. To register, go to support.zerocancer.org.
October 13th – 2018 Corkscrew Half will be held at Kiepersol Winery, 3933 FM 344 in Bullard. Register by e-mailing itri365meredith@gmail.com.
November 10th – Salute to Service 5K
will be held in Whitehouse. More details to come.
December 2nd – 2018 Tyler Half Marathon & 5K – This event will give athletes a tour unlike any other through the Rose City of Tyler, Texas. The event will start and finish from TB Butler Fountain Square in the center of downtown Tyler, Texas. More information can be found at tylerhalf.events and be sure to follow The Tyler Half Marathon & 5K on facebook.com/events/1565352873583566/
It's SUP to you to try PaddleBoard Yoga this Summer!
Paddle Yoga: 
July 7th and 21st, August 4th and 18th
Are you looking to challenge yourself or simply wanting to try something new?
Stand up paddle board yoga combines traditional yoga moves with balancing on water. SUP
yoga is a unique fitness experience that will engage your core and improve your posture. Plus, there is nothing like relaxing along the water on a summer Saturday morning.
Tyler Paddle is offering two Paddle Yoga classes at 8:30am and 10am. No experience is necessary.
Register now at tylerpaddle.com. Each class is $20. Space is limited and all ages are welcome.
Also, all day paddles, Full Moon Paddles, and Sunset Paddles are available. Check tylerpaddle.com for times and to make reservations.
This will be held waterfront at The Cascades, 3363 Cascades Blvd., Tyler, at the marina and boathouse.
TJC offers Summer Activity, Athletic Camps for ages 3 and up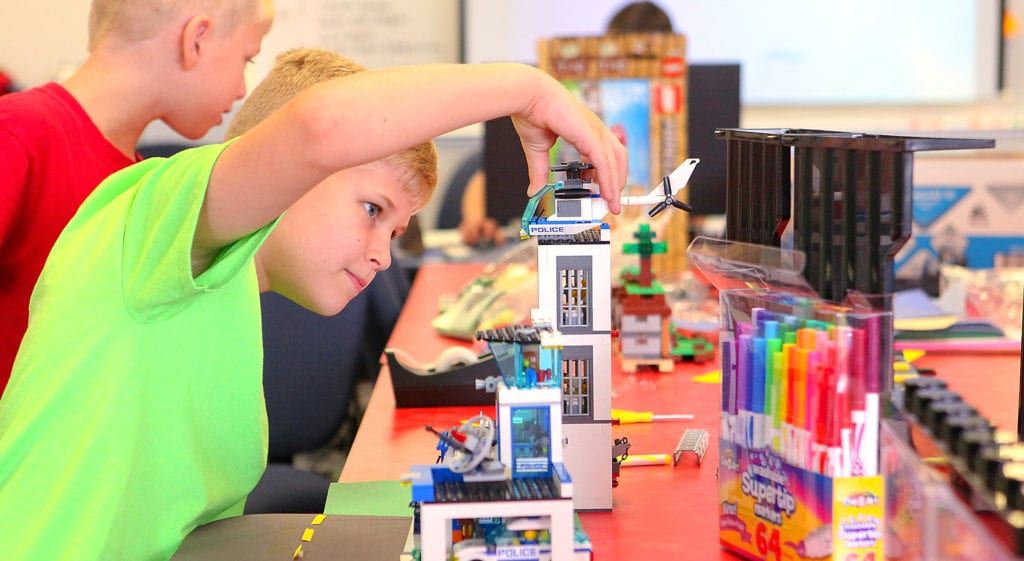 From animation to athletics, horsemanship to robotics, and scuba to improv comedy, TJC has a summer camp to spark the imagination of any young explorer.
Registration is open for TJC Summer Camps for kids ages 3 and up. Camps begin Monday, June 4, and continue through mid-August.
"We've put together a great lineup of activity and athletic summer camps," said Heath Stoner, director of TJC's Ornelas Health & Physical Education Center. Stoner also oversees the college's summer camps.
"TJC camps offer great opportunities for kids to gain skills to succeed in sports and learn about other cultures through art, science and technology," he said, "but they're also often a kid's first opportunity to spend time on a college campus. Ultimately, we hope our campers are inspired to pursue a college career someday."
The camps are operated at several locations on the TJC campus, including the Center for Earth & Space Science Education at TJC, Wagstaff and Gentry gyms, the Ornelas HPE Center, art department, science labs, swimming pool and gymnasiums.
TJC offers more than 60 activity camps, including: App Attack; Aquatic Camp; Babysitting Basic Training Bootcamp; Broadway Camp; Camp Illusion; Chess Camp; Code Breakers; Cookie, Cupcakes & Games; Comic Book Creation; CSI; Cultural Arts from Around the World; Dance Intensive for Beginners; Digital Storytellers; Disc Golf; English/Western Horsemanship; Explorers of the Kingdoms of East Texas; Exploring our World of Chemistry; Family Astronomy Camp; French Foil Fencing; Frozen Dance Camp; Game Labs; Improv Comedy; Incredible Stuff; Introduction to High Tech Health Careers; Jazz/Hip Hop Dance Camp; Jewelry Camp; LEGO Comics: Design Your Own Adventure; LEGO WeDo: Robotics for Younger Kids; Little Pony Express; Make Your First 3D Video Game; Make Your First Video Game; Minecraft Animators; Minecraft Designers; Minecraft Modders; Open Water Scuba; Pencil, Ink and Charcoal; Petite Picassos Art Camp; Printmaking Workshop; Robotics Camp; Scratch Jr.: Coding & Games for Kids; Space Camp; Slime Kaboom; Star Wars Stop Animation; Surveying & Mapping; Table Tennis; The Finishing Touch; Video Game Animation; Video Game History; Virtual Reality; Watercolor & Acrylic Painting; and Wood Works.
Athletic camps, run entirely by TJC coaching staff and players, include: baseball, basketball, football, soccer, softball, tennis and volleyball.
For details, or to register online, go to tjcsummercamps.com.