Jessica Sanders: My Life has Been a Tapestry, Inside the Artists Studio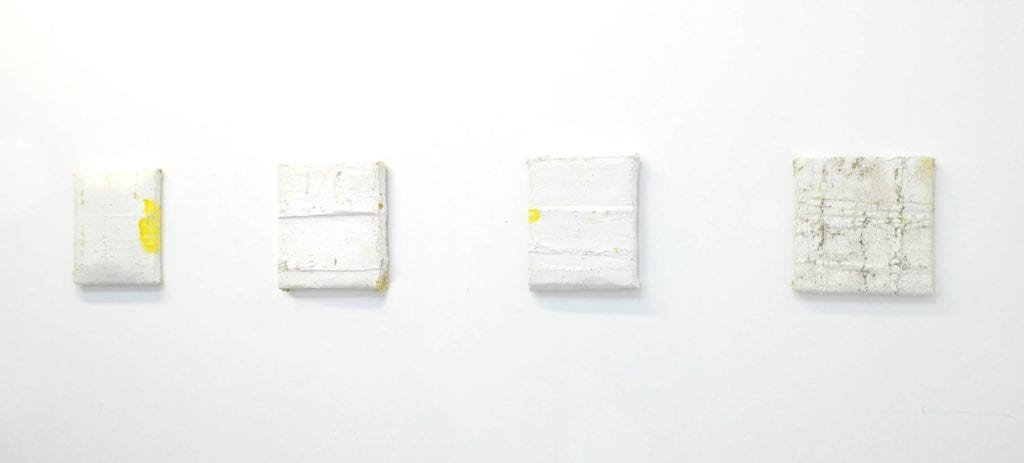 Inside the Artist's Studio:
Jessica Sanders
My Life has Been a Tapestry
By Derrick White
"My life has been a tapestry of rich and royal hue. An everlasting vision of the ever-changing view. A wondrous, woven magic in bits of blue and gold. A tapestry to feel and see, impossible to hold," these lyrics come from American singer-songwriter Carole King's song "Tapestry" from the album of the same name. It is one of the best-selling albums of all time. It received four Grammys in 1972, including album of the year. I mention this because when one first experiences the amazing artwork of local artist Jessica Sanders, it is so incredibly beautiful that you will actually feel the earth move under your feet.
If you would like to experience this visceral sensation for yourself, visit "Shape and Form," a two woman exhibition featuring Cierra McGuckie and Jessica Sanders on view through May 31st at the Martin Walker Law Firm (121 N. Spring Ave., Downtown Tyler). The gallery space is the historic, former Arcadia Theater. Displayed are large-scale female face oil paintings by Cierra McGuckie, and ceramic, porcelain, tapestry wall mounted sculptures by Jessica Sanders.
Cierra's work creates a kind of psychological acumen with powerful, emotional intensity. They are visually entrancing and one's mind begins to create narratives and starts to piece together genealogies while unable to look away from haunting stares.
Jessica's sculptures are painstakingly assembled (or sewn) small, handcrafted, fired and glazed, geometrically shaped porcelain tiles. Her creations are hung on the wall and seem sinuous, soft, and organic. The undersized individual pieces transcend their uniqueness and become a complete form which is much greater than the sum of its parts. After you get over the initial fascination with the amount of labor devoted to creating each one of these pieces, you will start to see the immense exquisiteness of configuration and texture and a transformation of small and geometric into monumental and environmental. It is magical. It is truly a next level art experience.
This show is curated by local, visual arts juggernaut Dace Lucia Kidd. Also, if you really hurry, you can view Jessica's work in a three person exhibition titled "Transitions" (works by Sanders, John Miranda, and Lisa Horlander) in the Fine Arts Complex Gallery at UTTyler, up through March 2nd.
"I love the intellectual side of art and the idea of the contemporary conversation going on. Art for me has been an exploration for truth, for beauty, and understanding. The fact there is always more for me to explore is really exciting. The most unexpected things can be the most beautiful," states Jessica Sanders. "My work is comprised of small ceramic pieces attached together to make a larger piece. The pieces are very flexible and often compared to fabric, this idea of taking something solid and hard and making it fluid is very intriguing to me," affirms Sanders, adding, "I've dabbled in all kinds of media, painting, fibers, printmaking, mixed media, and sculpture. But right now I am focusing on ceramics. If someone had told me three years ago I would be working on a Master's degree focusing on ceramics I would have laughed. When I was at TJC I was strictly a two dimensional artist. Once I got to UTTyler, the only advanced studio open was ceramics and the idea of taking advanced ceramics was terrifying! My first semester was pretty rough, I had no idea what I was doing, but in the last few weeks I found a pretty cool direction and ended up signing up for the next semester, and then the next. I've been interested in installation art for a while and have found ways to meld this with my ceramics, which has been a very exciting development for me."
Jessica continues, "I come from a very artsy family. My mother was a drama and English teacher with a love of literature, so I grew up watching a lot of musicals and theater. I was exposed to things other kids my age weren't seeing. My Dad is also an artist. I was very influenced by him growing up. He is a great draftsman and does really nice work with colored pencil, but my favorite things are his sketchbooks. They are goofy and zany and I've always loved watching him draw up jokes. When my brother and I were younger, Dad would take us to zoos and we would sketch animals. I loved doing it so much and I was inspired by how good my dad and brother were." Jessica is also influenced by artists such as Sam Gilliam (color field painter and expressive abstractionist working on draped canvas adding sculptural, 3-D elements). "He creates beautiful drapes and folds with his un-stretched canvas and his color palettes are to die for! The Dallas Museum of Art has one of his works on view titled "leaf," it's a must see," exclaims the artist.
"It just sort of happened, I had started a needlepoint tapestry a few months before we did the album, and I happened to write a song called 'Tapestry,' not even connecting the two up in my mind. I was just thinking about some other kind of tapestry, the kind that hangs and is all woven, or something and I wrote that song," a quote by Carole King.
Jessica's artwork will be included in the prestigious NCECA (National Council on Education for Ceramic Arts) Juried Show in Pittsburgh, PA March 9th – April 22nd at the Pittsburgh Center for the Arts. Sanders earned her Associate's degree in art from Tyler Junior College, a B.F.A. from the University of Texas at Tyler, and is currently working towards her M.F.A. at University of Texas at Tyler. You can find more information about Jessica Sanders and her work at jessicalsandersart.com.
"Once amid the soft silver sadness in the sky, every life, seemingly slow and dull, is in reality bursting with color. Matching a woven story on a tapestry, each life explodes with action, love, drama, sorrow, and more. Everyone experiences this same rich and intriguing story."*
*Tapestry annotation by Gavin Matthews.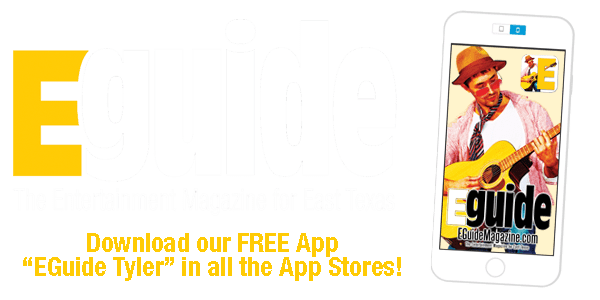 Call for Entries: Art of Peace Tyler Visual Art Exhibit
Entries are now being accepted for the "Sowing Seeds of Peace" Visual Art Exhibit as part of the Art of Peace – Tyler celebration, a citywide commemoration of the United Nations International Day of Peace, September 21st.
"Art of Peace – Tyler is happy to once again to partner with the Tyler Museum of Art to invite regional artists to offer their creative responses to the idea of peace and to our 2018 theme, 'Sowing Seeds of Peace'," said Anne McCrady, co-founder and co-director of the peace event.
The visual art show will be presented as a juried exhibit in the museum's education classroom September 16th-23rd, at the Tyler Museum of Art, 1300 S. Mahon Ave, on the Tyler Junior College main campus. The exhibit will be open to the public and admission is free.
The jury for selection will consist of members of the Art of Peace – Tyler committee and TMA representatives. The jury has the option to select up to two works per artist for inclusion in the show. Past exhibits have included the work of artists from Austin, Dallas, Lubbock and the East Texas area.
"We are privileged that the Art of Peace – Tyler committee once again has asked us to be the host venue for this exhibition," TMA Executive Director Chris Leahy said. "The work we have seen over the past four years of our partnership has grown increasingly more dynamic and accomplished, and we are proud to have the opportunity to participate in such a great community event."  
For more information about Art of Peace – Tyler events, visit tylerpeace.com. For questions about the art exhibition, e-mail artofpeaceart@gmail.com.
Sunday, September 23rd, there will be an Artist reception at 3pm.
David Bates: Works from Texas Collections on Exhibit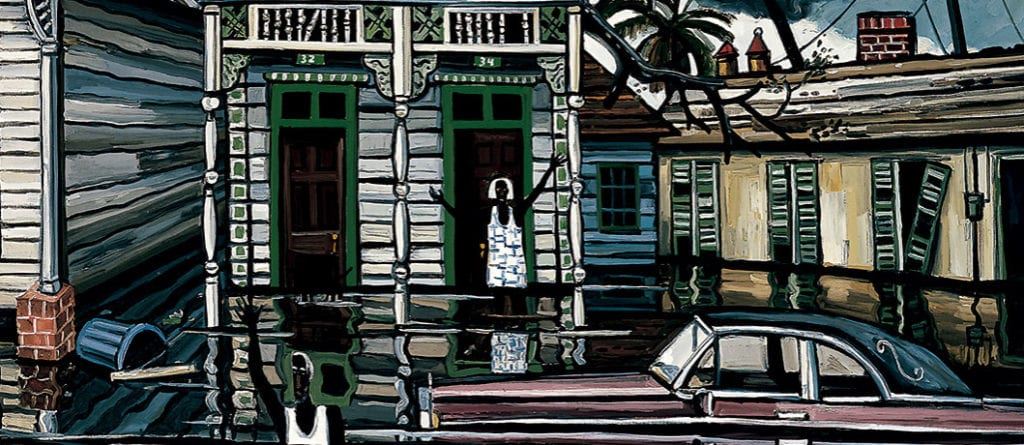 The Tyler Museum of Art (TMA) is located at 1300 S. Mahon Ave. on the Tyler Junior College main campus. Regular TMA hours are 10am-5pm Tuesday-Saturday, and 1-5pm Sunday. The Museum is closed Mondays and most major holidays. The Museum is supported by its members, Tyler Junior College, and the City of Tyler. For more info call the museum at (903)595-1001, tylermuseum.org, or email info@tylermuseum.org.
David Bates, one of the most acclaimed artists in Dallas, is the focus of Tyler Museum of Art's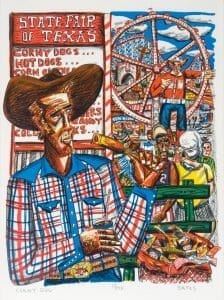 summer exhibition, "David Bates: Selected Works from Texas Collections" on view through September 9th.
Curated by the museum's Caleb Bell, the exhibition features close to 30 works surveying the prolific career of Bates, one of the most versatile and widely collected contemporary Texas artists. Spanning art from 1982 to 2016 works in the show highlight several of Bates' most celebrated series and include a wide array of media: oil painting, lithographs, woodcuts, screenprints and bronze sculpture. The show was assembled from art in public and private collections throughout the state, including the museum's own permanent collection. Bates' work is widely exhibited and included in several museum and corporate art collections.
Admission is $6 for adults and $4 for seniors. Museum members, students, TJC faculty/staff and city of Tyler employees are admitted free. Support for exhibit is provided by The Byars Foundation.
Family Days
Free admission, interactive art projects, light snacks and a festive atmosphere for all ages are on the menu from 2-4pm the second Saturday of each month with the Tyler Museum of Art's Family Day. This popular program focuses on fostering a deeper understanding of the Museum's spotlight exhibitions – and, above all, having fun! To RSVP for groups of 10 or more, please call (903)595-1001 or e-mail info@tylermuseum.org.
First Friday
The first Friday of each month, the TMA offers a full day of free admission plus guided tours of its spotlight exhibitions at 11am. From contemporary Texas art to Hudson River School to Andy Warhol, each tour is unique.
Inside the Artist's Studio: Dedicated Young Warriors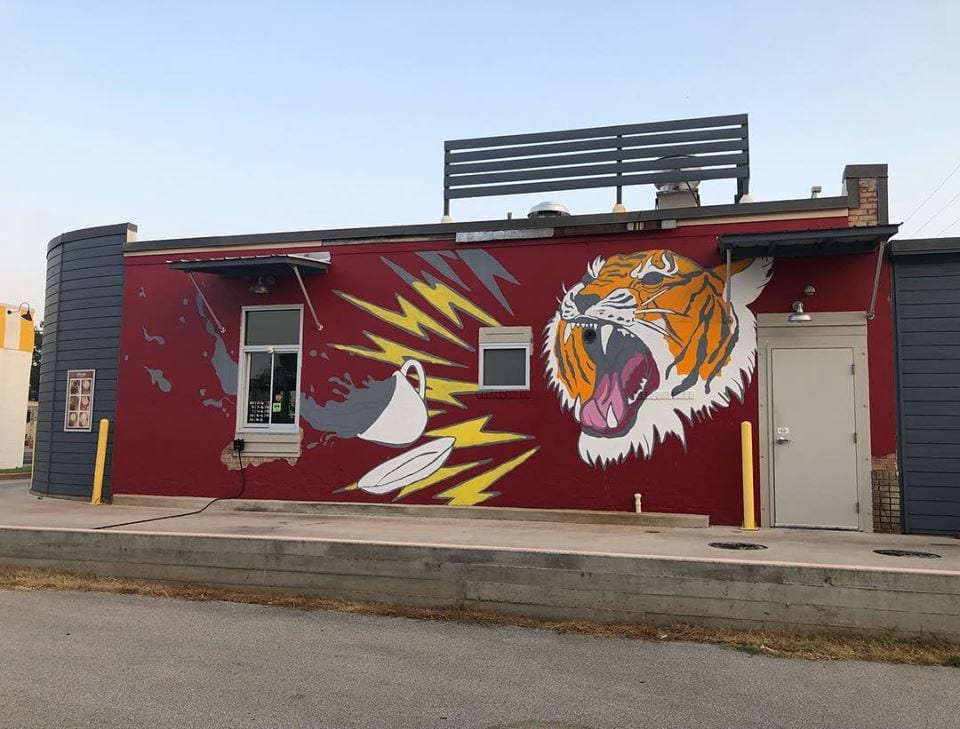 The Art and Illustrations of Micah Lewis
By Derrick White
"I continually push myself to try a new medium or style, or just simply work harder with what I've got. I've grown to love studies in my sketchbooks and understand the importance of slowing down for a bit and working out the kinks or just wrapping my mind around how to draw something," states local artist Micah Lewis. In my career as an art professor at TJC, I work with many students who aspire to become professional artists. After decades of instructing, I have found the most important qualities in making the dream of living as a professional artist come true are dedication and perseverance. Those who are truly dedicated to their art and process will succeed and they persist through all setbacks.
Micah Lewis is one such devoted artist living and working from the red brick streets in downtown Tyler. My first introduction to Micah was through a Facebook page coordinating Free Art Fridays encouraging participants to place or seek hidden art in downtown Tyler and beyond. We have connected through social media, and I have had the pleasure of meeting her in real life at local establishments. Through her posts and comments one can conclude she is a fun, determined, dedicated, persistent and successful artist. In addition to being a professional artist, Micah is also a committed wife and mother. Her web site describes Micah as, "a self-taught artist who finds beauty in all of God's creation, particularly in people… and coffee. Having a heart for creativity from a young age, she draws inspiration from tattoo art, comic books, or old Godzilla movies. Additionally, she has a peculiar knack for portraits where she can capture the natural emotion present in each subject."
"My formal training was limited to half a semester of art during my sophomore year of high school. Somehow, I ended up in a class full of students just attempting to fill a credit. It was a disruptive environment in which the other students regularly sabotaged my projects. So, my path has been one of self-learning with trial and error," says Lewis. Micah's art is influenced by comic book art and executed through her unique surrealist lens. She considers her style of art lowbrow and also enjoys painting watercolor portraits. She states, "Four years ago, if someone told me I would love watercolor and use it almost daily, I would not have believed it. I used to loathe watercolor. It didn't seem like there was a lot of control. It just wasn't as smooth as I like. When I revisited the concept after a few years I fell in love. I really and truly enjoy creating with watercolor. In achieving a variety of line weights, I use a Pentel pocket brush pen (typically used for calligraphy). I love the contrast inking gives my pieces. It pulls the soft washes together with bolder, inconsistent lines."
Like many artists, Micah can trace her inspiration back to childhood. "It's difficult to pinpoint. The earliest drawings I recall were on the inside cover of the coloring books my sisters and I had. Coloring a picture felt like more of a chore to me. So, I just drew my own pictures on the blank inner covers. Sorry, Lisa Frank! When I got a bit older, I kept a sketchbook. It just became a part of who I am. It is shocking to me I became a professional artist. It still baffles me. I remember telling people I wanted to be an artist when I grew up as early as first grade, and maybe I was just too stubborn to not make it happen," states the artist.
For Micah, dedication and perseverance in her art means growth. She explains, "I can always learn, study, and work towards improvement. Finding a voice is difficult; especially given the understanding your audience may never quite comprehend the images in your mind and the emotions accompanying those images. I think it is pretty easy to pander to your audience with the pressure for success but creating, for me, was never meant to be superficial. The intent of art is communication, and communication on a deep level of who we are and the emotions driving us as people. Art should be a connection, but not a cheap one. I still have to remind myself of this from time to time and just strive to be authentic."
Micah Lewis finds inspiration in the work of other artists, citing one of her favorites is Berlinde de Bruyckere (a Belgian contemporary artist sculpting unsettling forms in various media including wax, wood, wool, horse skin and hair. She also works in watercolor). "I hope one day I have the opportunity to meet her or just experience one of her installations in person. Her ability to sculpt with wax, wood, and natural fibers is pure wizardry and you'll never convince me otherwise. I have a copy of her book, "In the Woods There Were Chainsaws." The pages are yellowed and warped and the spine has a gash in it, but it's only because I've loved it so dang much. I draw so much inspiration from her dedication to detail," exclaims Lewis.
Micah's life and art career are very busy with multiple upcoming projects. "This summer, I will be working on a few murals around Tyler, one for Strada Caffè and I am also working on a few murals at True Vine Brewing Company in their new location (2453 Earl Campbell Pkwy) and later this year, I'm excited to curate my first show for The Foundry Coffee House in downtown Tyler. Submissions will start in November and the show will open in January. I'm excited to meet new artists and take on this new role. Interested artists should follow the Foundry Coffee House's Facebook page for more information as it becomes available. Locally, you can find Micah's original artworks and prints available for purchase at El Guapo Records, Strada Caffè, The Foundry, and Moss just to name a few local love friendly places.
You can follow the art, projects and progress of Micah Lewis at:
www.instagram.com/theyoungwarrior
www.facebook.com/micahtheyoungwarrior
Commission or collaboration requests can be filled out via the contact form on Micah Lewis' web site. I recommend you commit yourself to looking through and purchasing some of these dedicated young warrior's creations for your very own.