Inside the Artist's Studio: Lisa (Frazier) Horlander

And time waits for no one, and it won't wait for me.
By Derrick White
Lately, I have been thinking about time. C.J. Cavanaugh was an art professor for decades. I am impressed with the durability of faculty at Tyler Junior College. Despite low salaries and few remunerations many professors have passion and strive to make positive differences in the lives of students. In my early years working at the college Mr. Cavanaugh had already been employed since the 1960's. He had been teaching at Tyler Junior College longer than I had been alive. He had served our country in two separate branches of the military and he operated his own sign business (C.J. is responsible for two of the three 'Welcome to Tyler' signs). Before he retired there was, however, a generational gap between this teacher and some of his students. Young people would sometimes complain to me that his lectures were not stimulating and were monotonous. They could not understand his terminology, jokes, or analogies. My answer was, "Go out and get a job, any job. And keep that same job for 47 years! Then you can come back and complain you do not like the way he does something." Professor Cavanaugh had earned his right to be here. He had paid his dues to the college and our local communities before these students' parents were in Kindergarten. Mr. Cavanaugh had taught his art students, their children, and then, even their grandchildren, as he served East Texas for almost 50 long years. He had a loyalty and a longevity you do not find anymore, and I hope to live long enough to be as monotonous and uninteresting as he was while still showing up for work every day.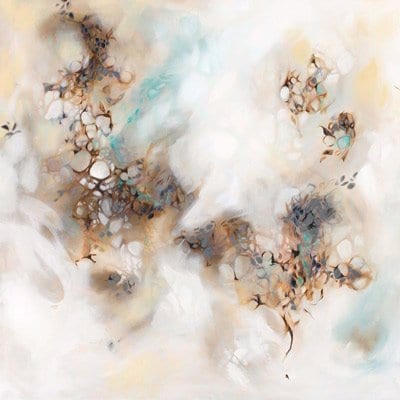 Time and technology passes everyone. Respect your elders. Like it or not, we are all getting older.
Lisa Frazier (now Lisa Horlander) is a stand out student from my first, early years of teaching at Tyler Junior College. I will confess, I knew her so long as Lisa Frazier it is still somewhat strange for me to use her married name of Horlander, but time marches on. She was our first official art club President when we reestablished the club back in 2002-2003, and she was a selected performance grant scholarship student.
Then suddenly, in the blink of an eye, it is about to become 2016! How did this happen?
Lisa, who I remember as a young adventurous art student, is now an adult, young woman, a mother, an art teacher, and a prolific and professional artist. Primarily painting in acrylics and oils on canvas, she also works on anything from shoes to faces. She creates paintings, sculptures, and mixed media pieces made from found objects and trees. I have, fortunately, remained in contact with Lisa over the years, and it has been wonderful watching her career develop.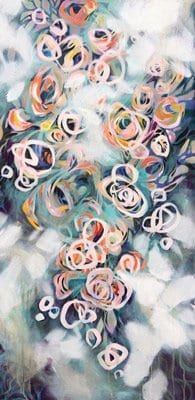 She has become one of the most productive, civically involved, and hardest working artist in Tyler today. When asked about what started her on her creative path and what art has brought to her life she states, "I have constantly created. It's kind of like breathing, I have to make art. When I was younger, if the opportunity arose to make something, I took it and usually disappeared into my own world, not coming back until I was done. I did not plan on being an artist as a career, but I knew whatever I did, it would be art related."
Lisa declares the most important thing art has brought to her busy life is a sense of purpose. She knows, if she is able, she will still undoubtedly be creating far into the future – 50 years from now. She might not be painting, but she will be exploring some kind of creative outlet. This idea comforts her and frees her from worrying about where she needs to go in life while letting her plow down her current path with all of her energy.
Discussing the frustrations inevitably associated with art making, Lisa Horlander states, "Staying focused is frustrating. I have too many ideas, and deciding which ones are the best is almost more than I can grasp sometimes. I have had to learn to choose something, and then not look back. There are too many concepts and not enough time."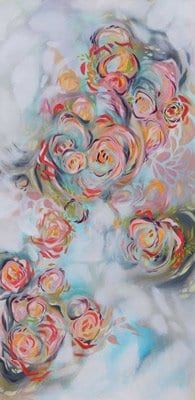 There is the tricky concept of time again.
Artist Lisa Horlander finds inspiration in having many favorite artists and gains something of value from every artist she meets. Nature is a big stimulation and a guide for her artwork, as well as contemporary British artist Andy Goldsworthy (sculptor, photographer, and environmentalist making site-specific sculptures and land art located in natural and urban situations – imagine discovering a cairn of stacked stones in the woods or an icicle sculpture attached to a tree).
Currently, Lisa Horlander is working on her B.F.A. thesis dealing with capturing the experiences of nature in paint. She states, "My focus and inspiration in my art is to mimic the excitement and beauty of the light, movement, and colors in nature. I am fascinated with how they change and move in windswept leaves, across the ripples of water, and through layers of ice" (which to me all seem linked to the inescapable passage of time). "My paintings and sculptures are not based directly from a picture or object I have seen, but rather the emotions and memory of those collective moments I have experienced," says Lisa.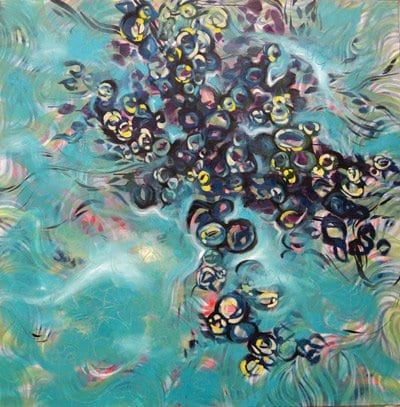 Lisa earned an Associate's Degree from Tyler Junior College. She works as a freelance artist and teaches private art lessons. Since her time so long ago in the art department of TJC, Lisa has become a wife to her husband, Ben, who has served our country through the U.S. Marine Corp, and together they are parents of a talented and creative (and quickly growing) son who I would expect to have enrolled in my art courses sometime in the future.
After taking time to work as a self-employed artist, and raise a family, Lisa has returned to school and is currently working on her Bachelor of Fine Arts degree from the University of Texas at Tyler.
Before too long she will probably have my job and will hopefully defend the crazy, old, kook professor who has been teaching there a long, long time.
The time is gone, the song is over.
For more about Lisa Horlander go to lisarachelart.wordpress.com.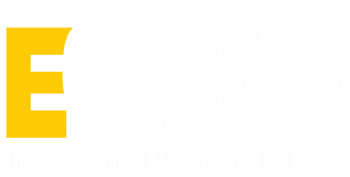 Call for submittals for the "Elephant in the Room" exhibit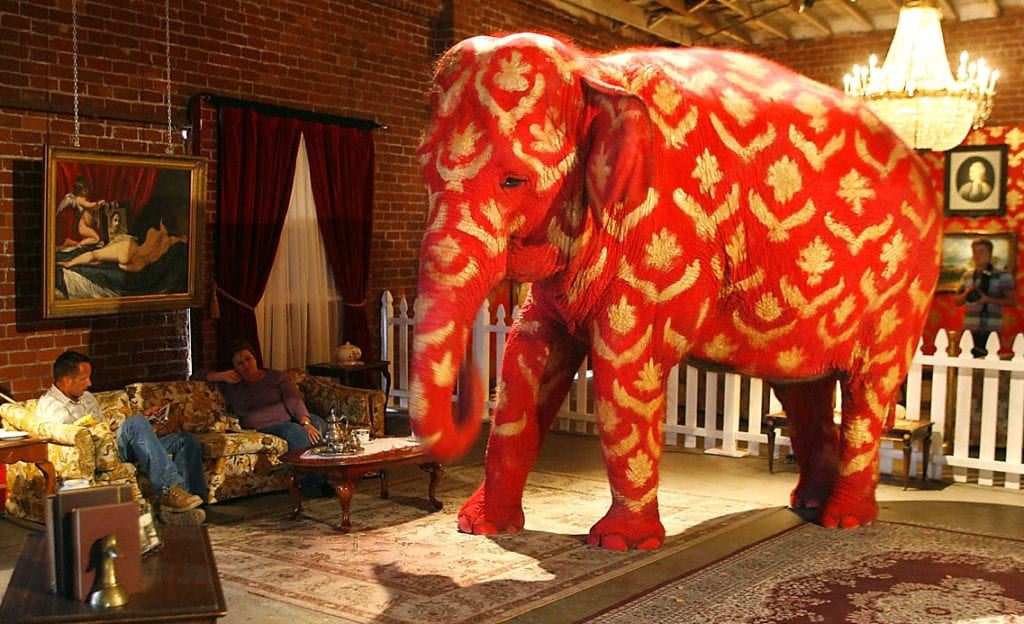 Artists are invited to submit their work for the jurying phase of Gallery Main Street's "Elephant in the Room" fine art exhibit. The deadline for entry is midnight on Sunday, Feb. 25.
"The Gallery Committee wanted to offer a theme that sparked some free thinking and a little risk," said Amber Rojas of the City of Tyler Main Street Department. "The theme 'Elephant in the Room' allows artists to let their creativity run free and interpret the theme in their own style."
Artists should visit www.DowntownTylerArts.com and click on "Gallery Exhibits" and then "Gallery Exhibit Information for Artists" in the left-hand column of the page. That link will lead artists to a page that provides all of the information they need, as well as links to the actual entry service site.
The description for "Elephant in the Room" offers the following: "Be inspired to create artwork that defines a very large issue that everyone is acutely aware of, but nobody wants to talk about. Perhaps a sore spot, perhaps politically incorrect, or perhaps a political hot potato, it's something that no one wants to touch with a ten foot pole."
Gallery Main Street is a project of the City of Tyler Main Street Department in cooperation with the volunteers of the Downtown Tyler Arts Coalition. The Gallery opens a new juried exhibit approximately every eight weeks.
Information on Gallery Main Street hours and rules for entering the exhibit jury process can be found at www.DowntownTylerArts.com or by calling (903) 593-6905.
Feb. 14th: Heart Bombing Downtown Tyler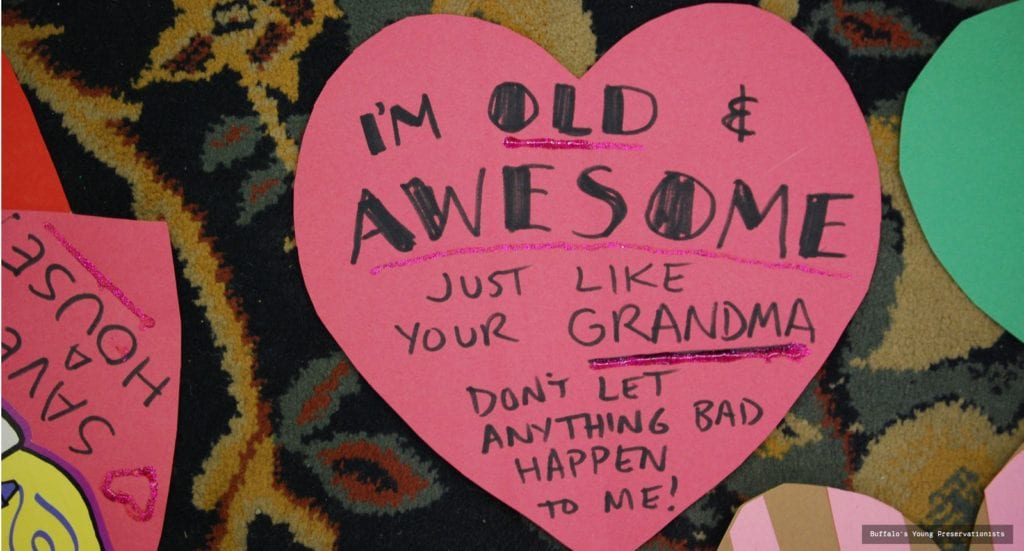 City of Tyler to Host Second Annual Heart Bombing in Downtown
What are Heart Bombs? They are love letters to historic places that appear at historic sites nationwide, on local landmarks, and around places both safe and threatened. Unfamiliar with the concept? It's simple, really. Heart bombing is the act of showering an older or historic place with tangible expressions of affection and devotion. The Heart Bomb initiative is part of the "This Place Matters" program, through the National Trust for Historic Preservation.
Event Details
The community is invited to help advocate the revitalization of historic Downtown Tyler through the creations of paper hearts to place on the outside of the historic Downtown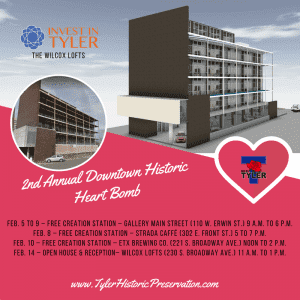 Cooperative Savings and Loan Building. The historic building is the future home of the Wilcox Lofts developed by Invest in Tyler. Free public creation stations will be available the week prior to the event. Those who are unable to attend the creation stations are encouraged to still design hearts and bring them to Gallery Main Street. The size and design of the hearts are only limited by your imagination.
The morning of February 14th, the outside of the building will be covered in all the hearts created over the week. A public open house from 11am-1pm. will be held at the future site of the Wilcox Lofts, allowing the public to get a glance of the inside. Invest in Tyler representatives will be present to share their vision for the property. After you had a chance to check out the building make sure you check out the pop-up green space where you can enjoy a celebration reception with light refreshment from Strada Caffé.
February 5th-9th (9am-6pm) – Free Creation Station – Gallery Main Street (110 W. Erwin St.)
February 8th (5-7pm) – Free Creation Station – Strada Caffé (302 E. Front St.)
February 10th (12noon-2pm) – Free Creation Station – ETX Brewing Co. (221 S. Broadway Ave.)
February 14th (11am-1pm) – Open House & Reception– Wilcox Lofts (230 S. Broadway Ave.)
Visit www.TylerHistoricPreservation.com for more details on this event and information the "This Place Matters" program.
"Shape and Form" on Exhibit at Gallery Main Street

Featuring Work by Jessica Sanders and Cierra McGuckie
An art show featuring two emerging local artists, Cierra McGuckie and Jessica Sanders, will open February 10th in Downtown Tyler and be on view until May 31st, at the Martin Walker Law Firm, 121 N. Spring St., Downtown Tyler. They will host the exhibit in its award-winning facility, which historically served as the Arcadia Theater but now serves as the law firm headquarters.
Pieces to be displayed at the show will include paintings by Cierra McGuckie and sculptures by Jessica Sanders. Cierra's work comprises large-scale oil on canvas psychological portraits which depict fictional women from the mid century era. The paintings are reminiscent of the mood and color palette of that time. Cierra will be showing a new body of work within her series. Jessica's sculptures and her practice are based on an assemblage of small handmade fired and glazed porcelain tiles using wire. The labor-intensive work generates fluid, fabric-like irregular shapes which are mounted on the wall creating abstract compositions.
The show is curated by Dace Lucia Kidd, who has recently produced second edition of the annual international juried Arcadia Art Show (AASH). The event has been sponsored and couldn't be possible without the generous support of Martin Walker P.C.
For more info find it on Facebook or call (903)258-7274.