Piddlin' Pottery: Have Fun, Share Memories, Create Art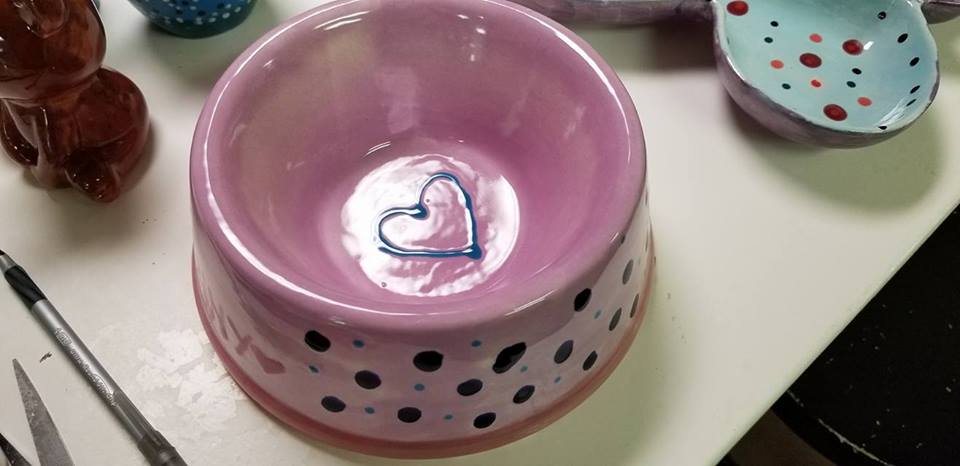 By Barbara King
The end of summer is calling, and it's getting harder and harder to find fun and creative ways to keep the kids entertained.
Piddlin' Pottery is the place in town to have fun, share some special moments, and make memories to display in your home or office.
The studio itself is a myriad of color, with large work tables and walls and walls of pottery pieces. You can walk in, make your selection of a pottery item with a huge selection from animals to figurines, banks, and picture frames.
The studio is a hidden jewel in itself, tucked back in the corner of the plaza, with the shelves of pottery on display in the huge front windows.
Then there's the color wall, where you can plan your piece using unique variations including "wine about it," "carrot top," "cutie pie coral," "butter me up," and scads more.
Pottery pieces range in price from $6-$75, and the atmosphere in the studio is laid back, fun, and at all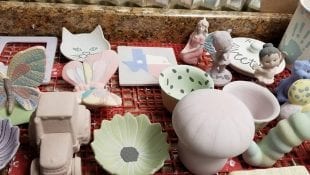 times creative.
Owner Dianne Tiller says, "We support creativity and want to help you achieve your vision, and we can guide you through the process to make that happen." No special skills are required, just the desire to make your own art!
Dianne's love of pottery came from summers shared with her grandmother in Oklahoma, where "all we did all summer was create pottery pieces. It's kind of my family history, and what I love."
Painting pottery is just one step in the process as the pieces are glazed, then fired in the huge kilns in the back room, so normally guests can pick up their pieces about a week to ten days after they come in to create.
Walk- ins are always welcome, but there are lots of other opportunities to express yourself through artist-led classes. It's also the perfect place to have a bridal shower, team-building pottery session, or to bond with the grandkids. You can bring your own treats (including your own wine!)
"We have a lot of healthcare professionals who come in, kind of like stress relief therapy," says Teller. "It's a great tactile calming experience that can be very beneficial." The studio has also hosted pottery events for local schools and nonprofits.
Birthday parties are also big at Piddlin' Pottery, and you can take your pick of packages, starting at $175 for a basic package for ten kids, up to a specialized package with pizza, cake, and goody bags. The studio recommends that parties be booked at least three weeks from your planned event.
Sylvia Morse, a talented local jewelry designer and artist who is an instructor at Tyler Junior College, teaches unique classes at the studio, including copper enameling, which is an intricate, heat-driven process that produces stunning results. The classes generally cost $45 and last 2 ½ hours, start to finish.
The studio also provides all materials, including glove, goggles, and other safety gear as required. Starting with a simple square of copper, Sylvia leads her class through the process, including cutting a design, texturing the piece, and then adding glass rods and chunks of color. When adding the propane torch to the piece, it comes alive, first red-hot then cooling to variations and striations of vivid color.
"It's really a give and take process," says Morse. "We all inspire and learn from each other." Morse also teaches in clay and metal classes, including jewelry items like earrings, pendants, and brooches. "Anyone who walks through the door can use their freedom of expression to create a piece that is unique and unlike any other."
The studio also encourages folks to bring in their own designs and visions, as Tiller recalls the studio creating a popsicle bank and a fish coffin for a dearly departed pet. "If you can dream it, we can help create it," she said.
Learn and adventure in art and have fun in the process at Piddlin' Pottery Creative Arts Center.
The studio is open seven days a week: Monday-Wednesday 10am-6pm, Thursday-Friday 10am-8pm, Saturday 10am-6pm, and Sundays 1-6pm. Piddlin' Pottery is located at 322 ESE Loop 323 Ste. 132 next door to Tuesday Morning in Tyler. They can be reached at (903)939-9111 and can be found on Facebook.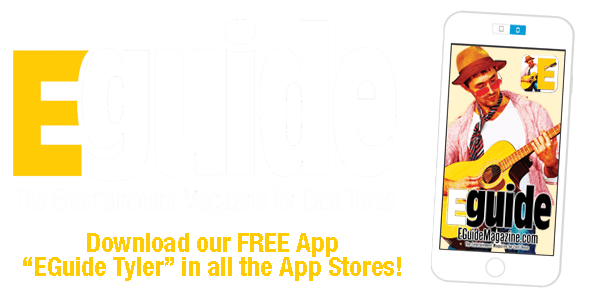 UT Tyler Graduate Student Exhibits Feature Steel, Wood Creations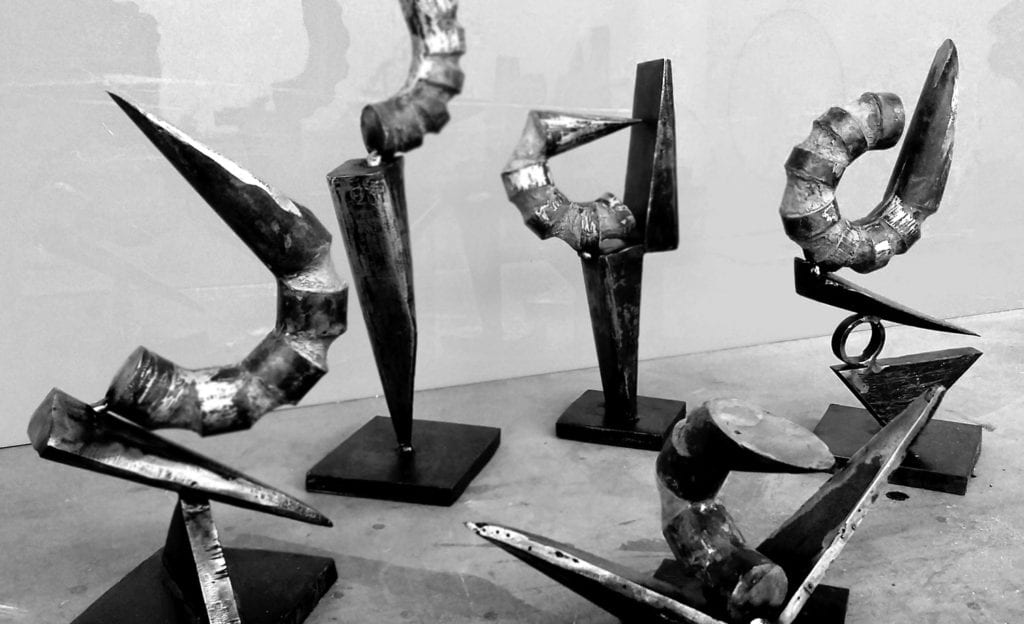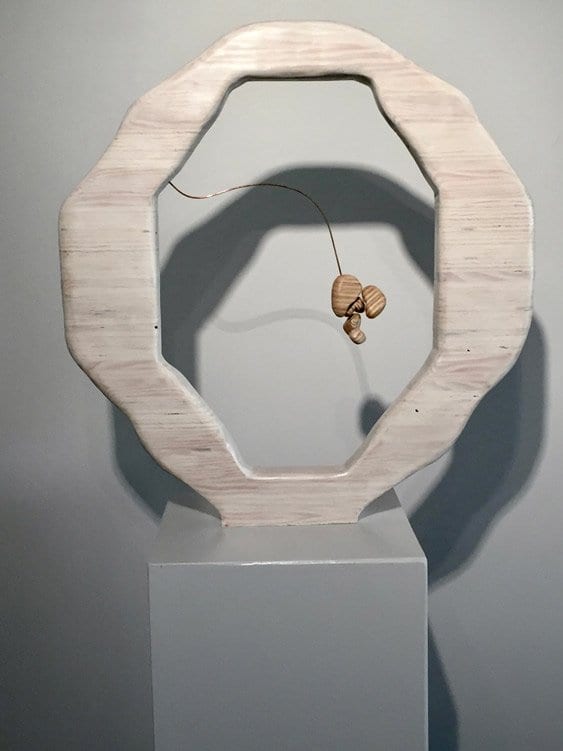 The University of Texas at Tyler Department of Art and Art History is proud to announce three exhibitions featuring three-dimensional artists seeking a master of arts and master of fine arts degrees this spring.  
"Students and visitors to our galleries will be in for a special treat as this semester's master-level artists craft wood and steel into their own unique artistry," said Gallery and Media Coordinator Michelle Taff.
The Meadows Gallery currently features "With Wood and Paint" by masters of fine arts candidate Jake Arnold of Bullard. Arnold's work is centered in additive and subtractive wood-working, and it incorporates both aggressive geometrical and softer voluptuous forms touched with paint. A public reception with artist talk will be at 6pm on Thursday, March 22 at the gallery.
The Fine Arts Complex Gallery currently features "Finding Place" by master of arts candidate Kirsti Smith of Canton. Smith's wooden sculptural forms explore relationships and community and how well individuals fit and find place in their own surroundings. A public reception with artist talk will be 6 p.m. Thursday, March 29 at the Fine Arts Complex gallery.  
Both exhibits conclude Friday, March 30.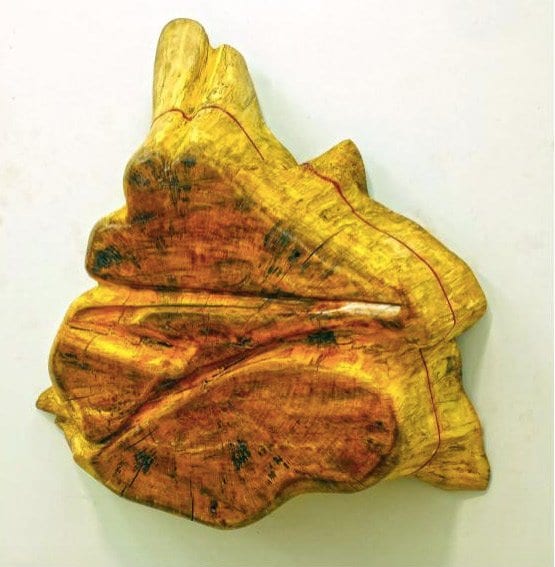 In addition, master of fine arts candidate Brandon Witschi of West Virginia will display his sculpture in an exhibition titled "Beyond Compression" in the Meadows Gallery. Witschi combines steel and other media to create forms that emphasize balance, stability and individuality. A public reception with artist talk will be 6 p.m. Thursday, April 12 at the Meadows Gallery. The exhibit will conclude Friday, April 13.
Gallery hours are 8 a.m. – 5 p.m. Monday through Friday and by special appointment. For more information, contact Taff, 903.566.7237 or
mtaff@uttyler.edu.
A member of the prestigious UT System, The University of Texas at Tyler focuses on student success and innovative research in the more than 80 undergraduate and graduate degree programs offered. With more than 10,000 students, UT Tyler has facilities in Tyler, Longview, Palestine and Houston.
On Exhibit at The University of Texas at Tyler Art Galleries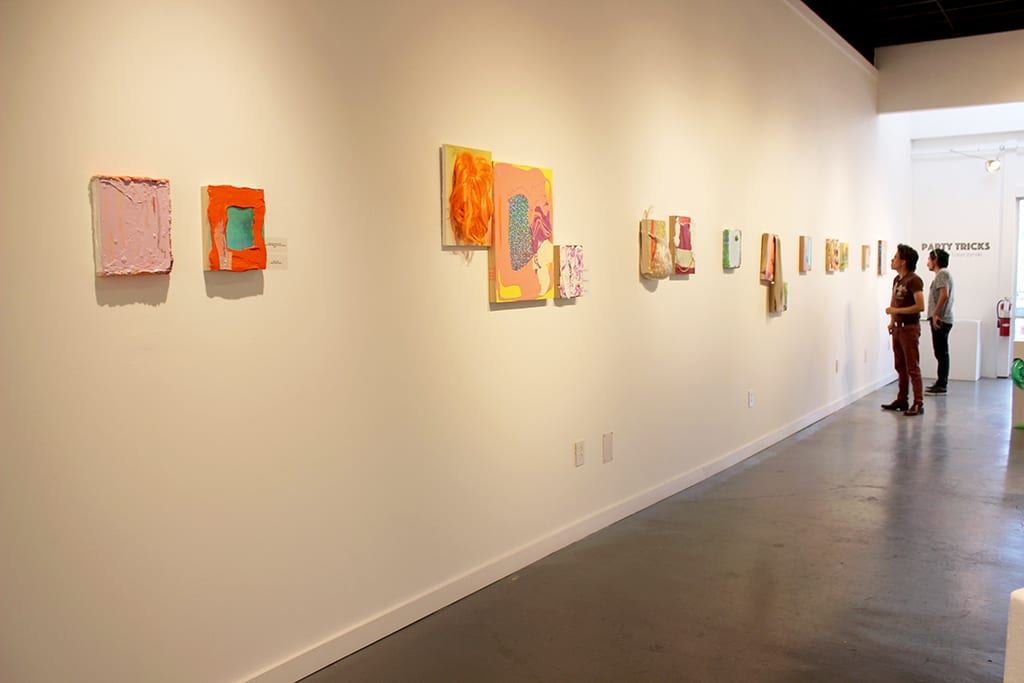 UT Tyler hosts several galleries with a variety of art on exhibit. For more info, call (903)566-7237 or email mtaff@uttyler.edu. On exhibit this month:
There are several galleries. The Meadows Gallery is located within the R. Don Cowan Fine and Performing Arts Center on the campus of UT Tyler and features rotating exhibitions. The Meadows Gallery exhibition schedule includes nationally known guest artist exhibitions, the Annual International Exhibition, faculty curated exhibitions, MFA thesis exhibitions, and a student juried exhibition each summer.
The UC Gallery is located on the second floor of the University Center. This gallery is dedicated to exhibiting student work.
The Fine Arts Complex (FAC/ARC) Gallery is located in the new Fine Arts Complex. The FAC Gallery provides a place for invited artists, undergraduates, and graduate students to display their works. In conjunction with art history courses, students have curated exhibitions from the Tyler Museum of Art's permanent collection, given talks on the work, and hosted opening receptions in the gallery.
Exhibits scheduled are:
Thru March 9th – 33rd Annual International Exhibition

March 22nd (6pm) – MFA Thesis Exhibition Reception: Daniel Jake Arnold (Meadows Gallery)

March 29th (6pm) – MA Thesis Exhibition Reception: Kirsti Smith (FAC Gallery)

April 7th – 4th Annual Art History Symposium (ARC 112)

April 10th (5:30pm) – MA Thesis Presentation by JoBeth Cox (ARC 112)

April 12th (6pm) – MFA Thesis Exhibition Reception: Brandon Witschi (Meadows Gallery)

April 19th (5:30pm) – BA Thesis Presentation by Cree Summerfield (ARC 112)

April 19th (6pm) – 1st BFA Thesis Exhibition Reception (FAC Gallery)

April 26th (6pm) – 2nd BFA Thesis Exhibition Reception (FAC Gallery)

May 3rd (6pm) Annual Juried Student Exhibition Reception and Juror Talk (Meadows Gallery)
Call for Artist: "Unfettered" Exhibit April 7th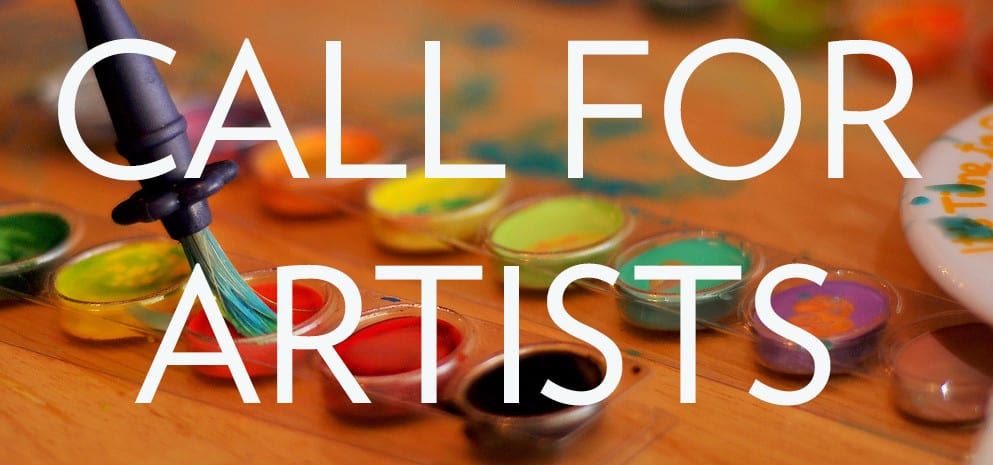 Call for Artist:
"Unfettered" Exhibit April 7th at Wagner Auto Group, Tyler
Attention artists: submission for the Art Show "Unfettered" to be held Saturday, April 7th (7-11pm), Wagner Auto Group, Tyler. This one night curated art show will have a scene like no other. "This will be an extremely exciting evening out to peruse original art, watch live art demos, and check out some extremely talented art vendors," said Kerian Massey, curator of the show.
"We are looking for a variety of art with the theme of 'Unfettered.' To be unfettered is to come undone, to let go or to become free, without ties. Any artwork that carries this theme in any loose fashion will be considered."
For more info contact Kerian Massey at keriansartshows@gmail.com or call (903)714-7414
All art will be juried in by a panel of judges. Notice of Acceptance will be given Monday, March 26th.
For those who want to be a part of the show but would like to sell more, there will be an area for select fine art for sale. All artwork is subject to review for quality and content. Absolutely no resale items with the exception of canvas prints and fine art prints.