The Tuxedo Cats: A Lot of Music, History and Fun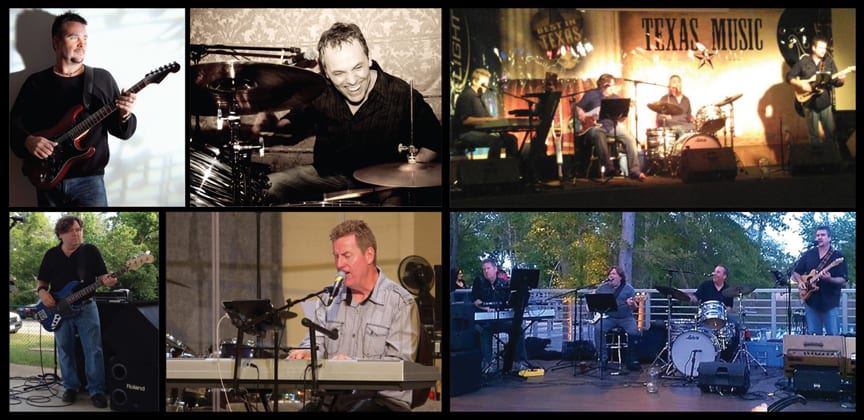 By Amanda Main
The Tuxedo Cats have been together about five years, but their founding members have been playing together for eight years. Todd Rinlee, 48, and Mike Harper, 56, founded the Tyler-based band out of a desire to play family-friendly venues, including weddings, birthday parties, and "more upscale venues" around East Texas.
The other two members are Steve Graham, 46, and Scott Garrison (Scotty G.), 54. Todd plays guitar, Mike plays drums, Steve plays bass, and Scott plays keyboard. Todd says everyone in the band contributes to vocals.
EGuide recently spoke with Todd and Mike to find out more about this band full of eclectic sounds — a band that often writes their setlist on the go, as they get a feel from the audience.
EGuide: What would you say sets you apart from other bands?
Mike: First and foremost, it's probably the skill level of each member. We've all been playing for so long (Mike for about 45 years and Todd for about 40), and we have a similar interest, particularly in classic rock, but other genres, as well. And a bit of our stage show is just our banter and our work ethic, man; we are just hard workers. We pour it all out.
EGuide: What can people expect at your shows?
Mike: Free donuts! No, not really.
Todd: I would say that they could expect an extreme variety in the music, because, although we call it classic rock, you'll hear Scott playing Michael McDonald and then turn right around and sound like Brooks & Dunn, and then we will take it to another place of rock 'n' roll, and just play The Who and Van Halen and extremely hard stuff. If we see a lot of cowboy hats in the audience, then we'll turn the country on and start having everybody boot scootin'. And if the venue calls for it, then we can play jazz standards for a couple hours. It's all about variety for us. We're looking at the audience and determining what's gonna make these people happy, as opposed to having a list that we're gonna play regardless of who's there.
EGuide: What type of music do you most enjoy playing?
Todd: Oh, that's tough. I don't know. I think it depends on our mood. I know with me from one week to another, it'll change.
Mike: I'm kind of the '60s Beatles/Rolling Stones kind of guy, but I sure do love all of the styles that Todd mentioned. And some of those were styles that I didn't even listen to necessarily, prior to playing in this band. It makes it fun to be able to play all these different styles well, and as the drummer, it's not that hard. I just basically have to show up and not mess up (he chuckles).
EGuide: Well, do you guys also play original music?
Todd: We have a few original tunes. I've just put out a CD that's available on iTunes, and anybody can search my name, Todd Rinlee, and it'll pop up. It's called "About You." And we have pulled a couple of those tunes out. I know Scotty's done some writing, and we've done an original of his a few times. But right now we're mostly playing covers.
EGuide: As for your original music, what themes pop up in the lyrics of those songs?
Mike: Usually about pain. No, I'm just kidding. I'll speak for Todd briefly and let him elaborate, but I know on his CD, some of it is about relationships.
Todd: Yeah, that pretty much sums it up.
EGuide: So, do you have any plans to put out an album as The Tuxedo Cats?
Todd: Maybe eventually.
EGuide: Are you wanting to do more songwriting or mostly have fun playing covers for now?
Todd: We would always like to do some original things. I think at this point, it's finding the time. We are staying really booked right now, which is a good thing, and I guess we would really just have to make time to do that. I see it happening though for sure.
Mike: I think a long-range vision would be in that direction, but right now we're having fun playing around town and playing songs we love, and in the meantime Todd and Scotty are continuing to create, and we'll incorporate those into the set as we can.
EGuide: What do you love about playing in East Texas?
Todd: I think it's our fan base. We've come to know our fans pretty well, and the fan base is constantly getting bigger, so we just really enjoy that. Meeting new people.
Mike: "Folks is friendly in East Texas!" (he chuckles)
EGuide: What have you learned about life from being a musician?
Todd: I think with this band, I have learned more about dealing in business. I think I handle most of the business end of the band. I've never had as much management that I have had to deal with until now. So, I've learned a lot about that, as well as just the hard work that goes along with trying to measure up musicians, like the ones that I'm playing with now. We find ourselves hustling to learn music for other people and so, it's just learning about hard work. Not that we didn't already know about hard work, but musicians work very hard, as well. I've learned that its so much harder than just showing up for a gig and playing. The behind-the-scenes stuff is the work part; the playing music is the major fun part.
Mike: I might add that working in collaboration with other people, if you've ever been in a band, there's an 'itch that has to be scratched' there. All of us have been in a lot of bands over the years, but we've all kind of found this to be like, "Wow, this is the band I've always wanted to be in." Just the camaraderie and exercising that creative muscle with this group of guys — we're friends, too. It's just been very enriching for me.
EGuide: What advice can you give to aspiring musicians?
Mike: Keep your day job. No, not really, because Todd's full time. We all have other responsibilities outside of the band. Todd's a full-time musician, as is Scotty. I would say keep your options open. Be willing to do whatever.
Todd: I think for me one of the things that I would like to say to young musicians is, you look at music as a business. You really should be careful of pitfalls, because there are a lot of things that you can get entangled in, simply by association in the music business. So you choose to be a serious businessperson in music, or you have a choice of another very hard road.
Mike: Yeah, absolutely, and I would add one more thing – that this is a gift given to you, so use it that way as a gift to others. It's real easy to make this "all about me" and if you think of it as a gift that I'm offering to others to try to help somebody feel better, or just to give somebody a smile, that kind of completes the cycle and makes it worthwhile.
For show times and other information on their upcoming dates, visit ToddRinlee.com/events. Find them on Facebook by searching "The Tuxedo Cats."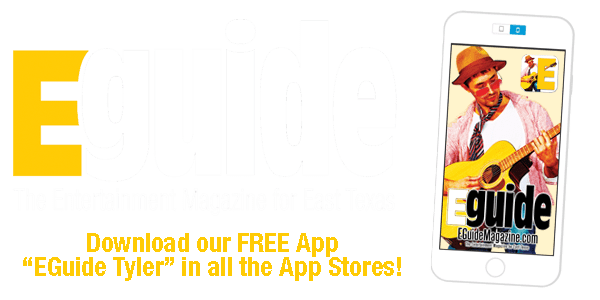 Bibeau in Concert August 25th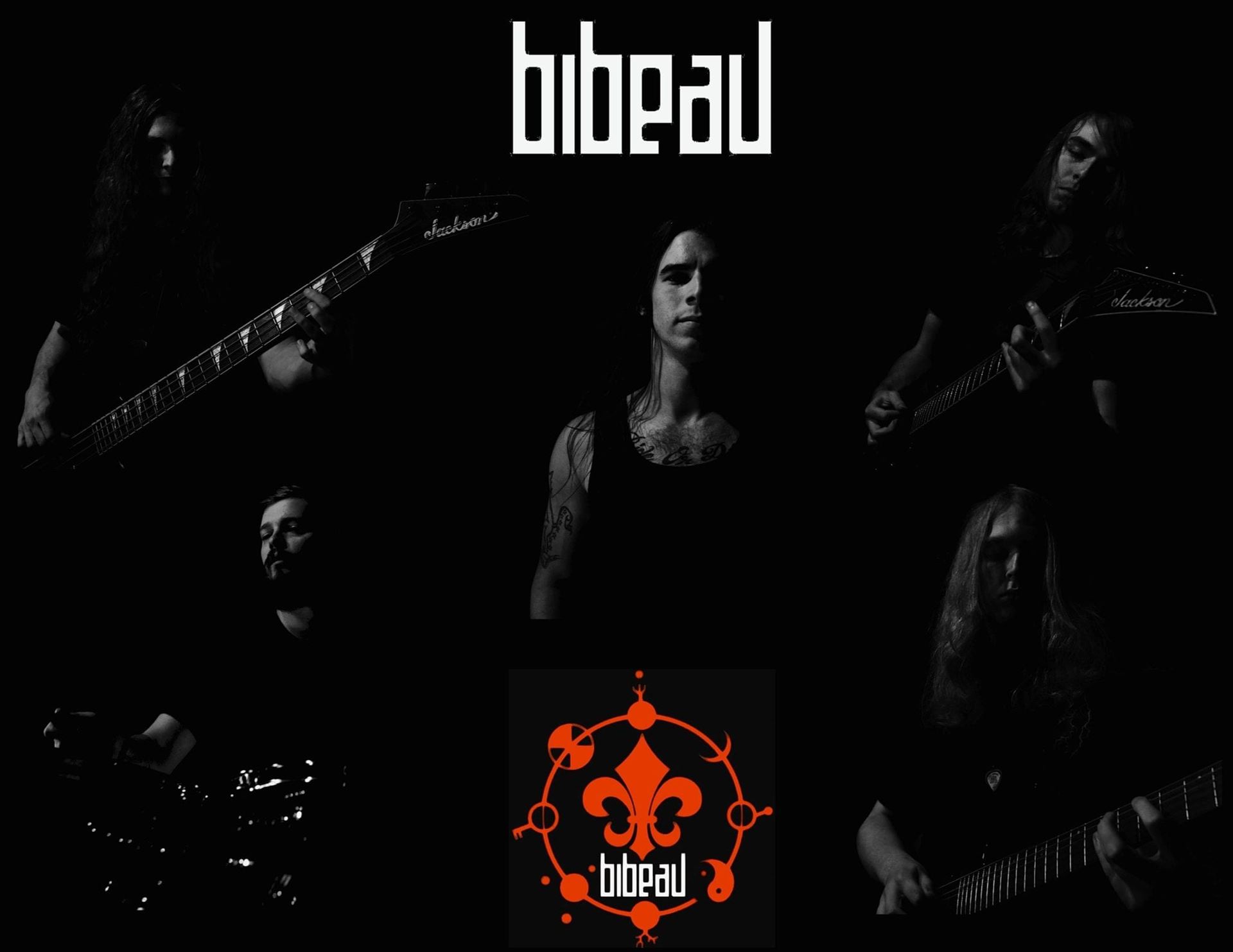 Bibeau has a rare Tyler show booked at Click's Live on Saturday, August 25th with our Louisiana brothers, Anxiety, the mod blues band, Matt Coats Trio and the fantastic female duo from the Dallas area Sweet Chaos (who recently opened for Bowling for Soup). Help break 500 people in attendance! Tickets will be available at the door for the low rock 'n roll price of $7. Must be 18+ to attend unless accompanied by a parent/legal guardian.
Upcoming 10th Anniversary Season at Old Firehouse Announced
The Old Firehouse is an intimate, smoke-free and alcohol-free "coffeehouse" that has made a name for itself by bringing national folk musicians and their all-original music to Edom's unique listening room and stage. Info can be found at theoldfirehouse.net or by calling (903)852-2781.
Concerts are typically scheduled each month from October through April and can be found at theoldfirehouse.net, along with links to samples of the music.
For the 2018-19 season, Old Firehouse will once again be offering Season Tickets for all nine Acoustic Music Concerts. By purchasing this season ticket, you will receive: admission for one person to all nine Acoustic Music Concerts, reserved seating of your choice that will remain yours throughout the season, one "bottomless" cup of coffee at each concert, freedom from having to remember to buy concert tickets month-to-month, advance ticket price for all concerts, and 20% discount on concert series merchandise (hats, t-shirts, tote bags, bumper stickers).
The cost per ticket is $111 (includes sales tax). Once the season begins, these tickets may no longer be available. Checks may be made out to "The Old Firehouse" and mailed to: The Old Firehouse, 8241 FM 279, Edom, TX 75754.
If you do not want to purchase season tickets, admission prices for concerts are $12 in advance and $15 at the door, and events are on Saturday evenings beginning at 7:30pm with doors opening early so the audience can enjoy coffee and desserts that are always available.
Scheduled this season is:
October 20th: Tony Ramey

November 10th: BrownRandy & Friends (Neal Katz & Connie Mims)

November 24th: Beth Wood

December 8th: Terri Hendrix

January 19th: Andy Gullahorn

February 2nd: Beyond the Pale

February 23rd: Tom Kimmel

March 23rd: Jacob Johnson

April 6th: Edie Carey
If you would like to sponsor any of these concerts, please contact info@theoldfirehouse.net.
Jeremy Camp & Matthew West Comes to The Oil Palace, November 9th
Tickets are on sale for this legendary concert November 9th at 7:30pm at The Oil Palace, 10408 State Hwy 64E in Tyler. Tickets range from $19-$75. Event parking is $10.
Grammy®-nominated and Dove Award-winning artists Jeremy Camp and Matthew West are partnering this fall on "The Answer /All In Tour," headed to 20 U.S. cities during the months of October and November. The tour marks the first time that two critically-acclaimed, chart-topping artists have co-headlined their own tour together,. This event will create an unprecedented experience for concert attendees getting to see them share the stage for an energy-filled night of hit songs and fan favorites.
A limited VIP ticket package will include early entry seating, an exclusive signed photo, and a post-show Meet And Greet/Photo Op with both artists.
About Jeremy Camp
Throughout his 15-year career, Capitol CMG artist, Jeremy Camp, has established himself with landmark accolades. He has sold 4.5 million albums including four RIAA Gold-certified albums, a RIAA Multi-Platinum long-form video and a Gold-certified digital single ('There Will Be A Day').
On the radio, Camp is recognized as a staple artist with 38 No. 1 radio hits across all formats spending more than 175 weeks at No. 1 at radio in his career. Camp's awards and nominations comprise of a Grammy®-nominated project, three American Music Award nominations, four ASCAP Songwriter of the Year awards, an ASCAP Song of the Year award, and five GMA Dove Awards including two-time Male Vocalist of the Year and New Artist of the Year awards.
Camp was named in Billboard's Christian Artist of the Decade chart (No. 2), as well as having five songs listed in the Top 50 Billboard Christian Songs of the Decade.
Adding author to his name, Camp penned his first book and autobiography, "I Still Believe" (2013, Tyndale). In 2013, Jeremy founded Speaking Louder Ministries, which provides free crusade-style events and comes alongside local churches or missionaries in the countries where the Gospel needs to be heard. Locations of Speaking Louder Ministries' trips so far include Ukraine, Japan, India, Uganda, Guatemala and Kyrgyzstan. For more information, visit JeremyCamp.com.
"This has been one of those things I've been wanting to do for a long time," Camp says. "We've been good friends. I love his heart. And I knew that this would be an awesome time!"
About Matthew West
Matthew West is a four-time Grammy® nominee, a multiple-ASCAP Christian Music Songwriter/Artist of the Year winner and Dove Award recipient. West was also awarded an American Music Award (2013), a Billboard Music Award (Top Christian Artist, 2014), a K-LOVE Fan Award (2016), and named Billboard's Hot Christian Songwriter of the Year (2016).
West also received a Primetime Emmy® Award nomination for Original Music & Lyrics for "The Heart of Christmas" from the film of the same name. In addition to his own recording career, he has co-hosted the K-LOVE Fan Awards three times and has more than 130 songwriting credits to his name, including cuts by Rascal Flatts, Scotty McCreery, Michael W. Smith, Amy Grant, and Mandisa, among others, and number one cuts by Casting Crowns and Danny Gokey.
Selling more than 1.6 million albums to date (TEA), West's discography includes acclaimed releases: "All In" (2017), "Live Forever" (2015), Grammy-nominated "Into The Light" (2012), "The Story of Your Life" (2010), "Something to Say" (2008), "History" (2005) and "Happy" (2003).
Well known for communicating stories through song, Matthew West has received thousands of stories from around the world. His studio album, "Live Forever" (2015), continued that storytelling theme and debuted at No. 1 on the Billboard Christian Sales Chart. He has obtained numerous No. 1 singles, most recently with 'Broken Things,' while achieving a record-setting No. 1 for 17 straight weeks at radio with 'Hello, My Name Is' and 'The Motions' for 15 weeks
"I'm really excited about this," West adds. "We believe this is going to be more than a concert. I know Jeremy's heart, and both of our teams pray every night for this to be more than just a concert. We want God to show up in a big way."
Buy tickets while still available, this event is expected to sell out fast!