https://youtu.be/7Pj5qA1W94E
By Reid Kerr
It was a big 2015 for Lindale's own Chris Colston. The country musician released his debut album, "Guitar Playin' Outlaw," in May and has followed it up with a steady schedule of live dates, both with his band and at solo acoustic shows. We caught up with Chris to ask him about the album, performing live, and his influences.
Reid Kerr: How has 2015 been for you?
Chris Colston: 2015 was been great! I released my first album called "Guitar Playin' Outlaw," and it has done well. We are making our way up as a band in the Texas music scene. We're getting bigger shows in bigger venues and drawing larger crowds. Some other big moments were getting to open for Stoney Larue and Roger Craeger.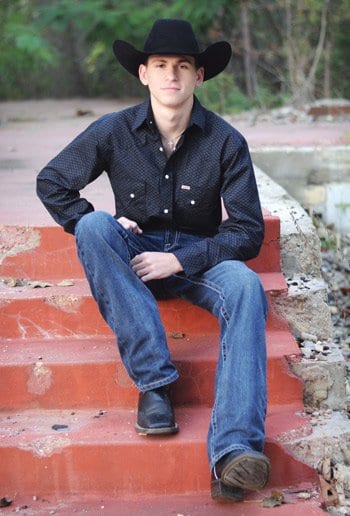 Reid: How did it feel to put out that first album this year?
Chris: "Guitar Playin' Outlaw" felt awesome to put out because I had been working on the album for a year with Nashville producer Brad Davis. I also had the opportunity to co-write some of the songs with Brad and my good friend and mentor, Charlie Shearer. I put in a lot of studio hours and I was glad to release it on May 4th, 2015. The response was great, and we had a lot of positive feedback from it. In 2014, before the album was officially released, I won several radio contests with the title song!
Reid: You cut your teeth playing all over the place locally at festivals, Opry's, and anywhere else you could find. What does being from East Texas mean to you as an artist?
Chris: Being from East Texas means a lot because it is rich with musical influence from all genres. Some of the top country and Texas country artists today have put East Texas in the spotlight. I would like to one day be able to add my own name to the list of musicians such as Miranda Lambert, Kacey Musgraves, Leann Womack, Neal McCoy, Whiskey Myers, JB and the Moonshine Band, Jon Wolf, and others.
Reid: You guys play live a lot. How important is that for you in terms of not only building an audience, but building your personal sound?
Chris: Playing live and building a large fan base is the key to it all. I love getting the feedback from the crowd. We're told we have a different sound from a lot of other bands that come through, which I think is important. I think you have to go against the grain and be unique for people to notice.
Reid: You've got your band, but you also do some solo acoustic shows. Do you approach those performances differently than the full band shows?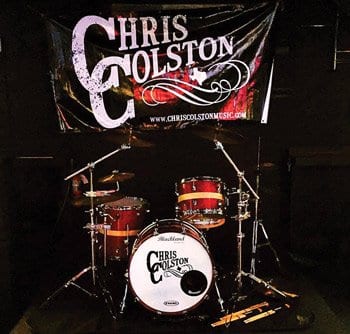 Chris: When I do an acoustic show, that's usually when I like to show off new, original songs I haven't worked up with my band yet. I like to get the crowd's reaction to the lyrics first. I also feel like I can connect with the crowd better, because I have to entertain more being up there by myself. People tell me all the time they love the acoustic shows because of the connection they get with my music.
Reid: What feeling do you want someone who comes to see you live to walk away with?
Chris: I want them to walk away feeling like they've been entertained and have had a great time. I want them to walk away feeling like they made a connection with me, the band, the music, and maybe with the melody of one of my songs stuck in their head.
Reid: You co-wrote most of the album, what's the songwriting process like for you?
Chris: At 16, John DeFoore taught me the importance of writing my own music. Mr. DeFoore has several former students who have done very well in Nashville and the Texas Country scene; they all either write or co-write their own music. The process for me is that I'll usually write a song and then play it for friends and family, and then the band, to get feedback from them before I play it for a crowd. I have co-written with several other artists, but my step-dad and I will also sit down and co-write something from an idea he or I have come up with.
Reid: Was there a moment in your life when you decided this is what you wanted to do for a living?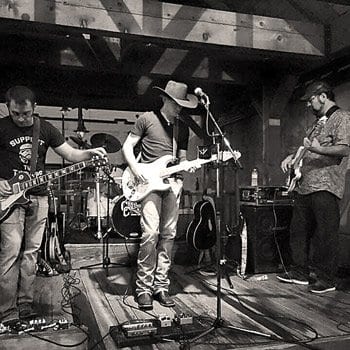 Chris: I have always loved music. I started playing the drums when I was seven, and later I picked up the guitar. At 16, my friend who played drums for his church in our hometown got the key to the youth room at his church from his dad. We started to play a few country songs and mess around some with different styles and stuff then. We started playing "The Truth" by Jason Aldean, and when the chorus came along, all of sudden a wave of emotion hit me. I could hardly sing the chorus. I can't explain it. I just knew. Since then, I have done nothing else but write, play, and perform.
Reid: Survey time. If you could pick one artist/band to see live, any venue, any tour throughout history, who would it be?
Chris: If I could choose any concert, it would be any of the ones that the Highway Men put on. I would love to see Johnny Cash, Willie Nelson, Waylon Jennings, and Kris Kristofferson just one time. To see all of my heroes on one stage would be unbelievable.
Reid: What's the first album you remember buying with your own money?
Chris: The first album I remember buying was Stoney Larue's "Red Dirt" album. I had just gotten a new truck and wanted to buy some good tunes to listen too while I drove around town. So I took some money from a recent gig and went to Hastings and bought Stoney's album.
Reid: What's next for you?
Chris: I hope to get back in the studio soon so we can get an EP released later, perhaps this summer. I've written a lot of new material and I can't wait to get it out there. We'll be promoting our new song "Blacktop Gospel" and I hope to gain some attention with it and maybe get it on the radio soon.
Reid: Anything else?
Chris: Nothing will keep me from chasing my dream and the sky is the limit. I'm excited for what the new year – what it has to offer for the Chris Colston band. If you are in the area, come check out a Chris Colston show. You won't regret it.
The Chris Colston Band is Chris (vocals and guitar), Tony Foster (drums), Micah Erickson (lead guitar), and Scott Phillips (bass guitar).
Chris Colston's music can be found at: