Inside the Artist's Studio: Why I am an Artist, A Personal Thank You: This is for the Malamute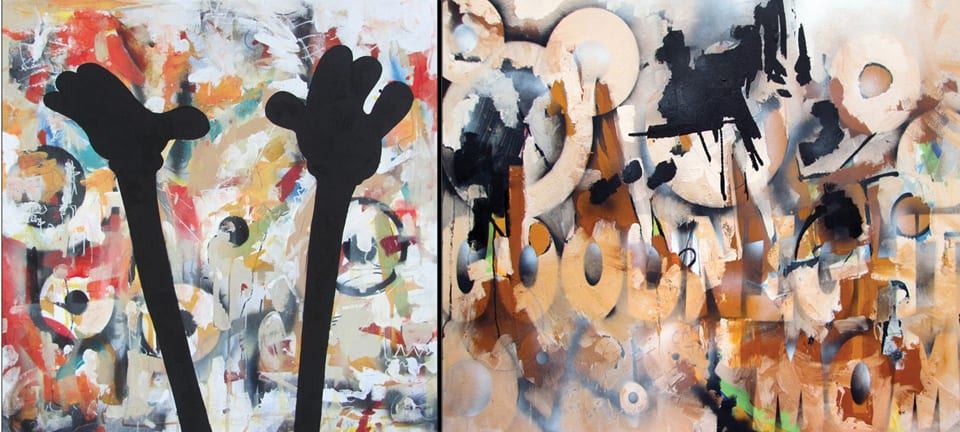 ---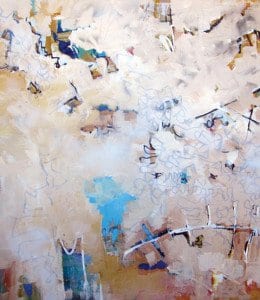 By Derrick White
An Alaskan Malamute is a large breed of dog used for hauling, much like an Alaskan sled dog. They are strong, big, and playful dogs similar to Siberian Huskies. Please indulge me a few moments of your time.
Life is so strange and so short. As an art professor I basically try to teach two skills – appreciation and perseverance. As an artist, I spend time making paintings and objects. Sometimes it goes well and sometimes it does not. Everything in your life that is good (art, health, friends, family, etc.) will not last. "Value what you have while you have it." Please stop, go back and read that last sentence again. Furthermore, the tribulations we all experience in human life (illness, heartaches, layoffs, etc.) will not last. "Persist and don't ever give up." You need to keep chugging along, working towards your goals, and living each of your days to the best of your ability using that wonderful human stubbornness of perseverance.
My ability to appreciate comes from my dad, a man who instilled the great qualities of dreaming, absurdity, fascination, imagination, the beauty of a moment, and creativity. I also learned powerful lessons from the foibles of my father, and I have tried hard not to repeat some of the same mistakes. The reason why I am an artist is because children instinctively draw, play, and create. This does not have to be taught. I have just never stopped in my exploration and fascination of art and processes.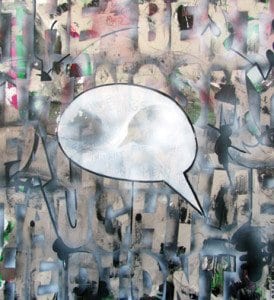 I remember as a preschooler, I craved the praise of my mother by scribbling on sheets of paper in the haphazard chance of making a cursive letter or recognizable symbol while my brothers were away at school. Lovingly, she could always find an E in there somewhere. I beamed. She would always tenderly staple my crudely drawn and misspelled handmade comic books together and proudly share and recite them. Her warmth and encouragement still compels me artistically, at a very core level, to this day. Throughout her life I witnessed the strongest person I can imagine conquering challenges head on, getting knocked down, but never failing to get back up. I learned organization, diligence, unconditional love, and patience. I learned perseverance.
As a romantic, my dad involved himself in many unique ventures. He owned a gas station along historic Route 66 in the early 1970's, located in Shamrock, Texas, and one day a van of traveling hippies stopped. They were unable to pay for their gas so my dad bartered a deal to trade a tank of gas for them leaving an enormous Malamute dog as collateral. Dad bringing stray or wounded animals home was not uncommon, but my mother was forced to deal with this large and unruly canine wreaking havoc upon her home.
Weeks later, after the hippies reached their California destination, they wired Dad the money for the gas and Mom was asked to please drive the dog to the Amarillo airport. This was also not uncommon, dad gets into a messy, complicated situation, and mom bails him out. She said the road trip was awful, traveling 90 miles with a hairy beast in her car to get him onto an airplane and send him home. Years later Mom jokingly said that when she arrives in Heaven she wants to thank God for the blessings in her life, but she would be curious to know which specific blessings were in return for the Malamute – the feeding, cleaning, not killing her husband, and the horrific road trip with a gigantic, car-roaming dog. With a belief and understanding of God's grace over human acts of kindness, she was still curious as to why she was subjected to such a ridiculous life event. She hoped God would point to something specific in her worldly existence and say, "This is for the Malamute!"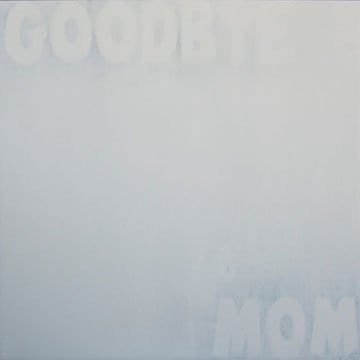 My mom affectionately, diligently, and patiently raised four boys (seven, if you include my dad and my friend Daryl who lived at our house for many years, and Paul who practically lived there, too). She was the indisputable keystone of our family. I have credited many people for influencing my artwork, from famous art movements to inspiring professors and friends, but deep down I still want the thrill of the affectionate approval and acceptance only a mother can provide.
In short, I am still trying to make my mom proud. She was generous with her praise, proudly kept all my press clippings and art show announcements. She saved scrapbook drawings from when I was 2 years old and instilled in me an "I believe in you" confidence from which I still pull (sometimes desperately) today. I'm not attempting to fill a void, but rather match a very high model for living life tolerantly, with intensity, strength, appreciation, and tenacity..
My mother recently passed away after suffering through years of Alzheimer's disease, and I am sure she is getting all of her earthly questions answered. As for me, I like to believe that all the things I get 'right' – devotion to my wife, volunteering to help others, raising and loving our kids, when I remember to say 'please' and 'thank you,' artistic determination, and a devotion to teaching, are in some way a dedication to my mom as an indebtedness specifically for the Malamute and for so much more.
Every student who just happens to be inspired by something they learned or understood in my art class, or any viewer gleaning insight about oneself or life from one of my paintings, gets traced directly back to my mom in a hot car with an annoying dog.
Thank you for the Malamute. Thank you for the dauntless example of how to live without resentment or complaint, meeting challenges as opportunities and for being the best example of perseverance. I hope a trace of this positive spirit continues exponentially through all of the thousands of people I have known throughout my teaching, my art, and my life as well as the thousands of people they encounter…and so on, and so on, and so on.
When you find yourself in those chaotic moments of life, where you seem to have an immense dog slobbering on you as you drive down life's highway, remember to persevere, and hey, at least you have some company. So never overlook the appreciation in your life. Value what you have while you have it …Goodbye Mom.
By the way, I would have let that dog out of the car just outside the city limits. But after feeling the convictions of disappointing my mother, I also know that I would have gone back to look for it.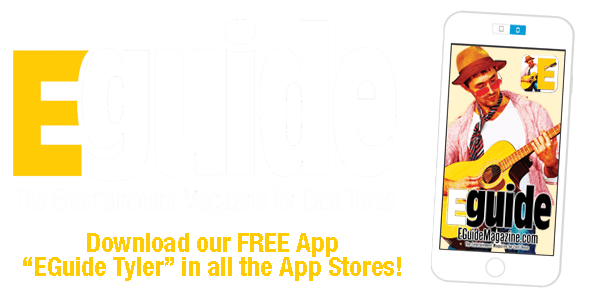 Art in the Garden April 28th at the Rose Garden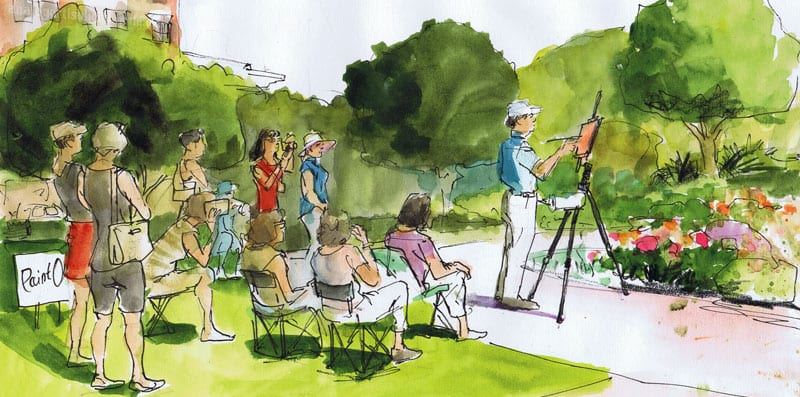 April 28th (11am-2pm) – 12th Annual Art in the Garde
n
The Tyler Parks and Recreation Department invites you to come paint or draw with us in the Tyler Rose Garden, 420 Rose Park Dr., Tyler.
Join local artists of all ages to paint. Bring your paints, any medium (paper or canvas) and an easel and create a masterpiece. Non-painters are welcome to view the garden and the artists at work.
A display of artwork will be shown in the exhibit area.
This is free to the public. Light refreshments will be served in the Rose Garden Center.
Art instructors are welcome to bring their students of any age.
For more info call (903)531-1214.
TJC Art Fest: This Week, Bell Tower Arts Journal" Launch Party, International Day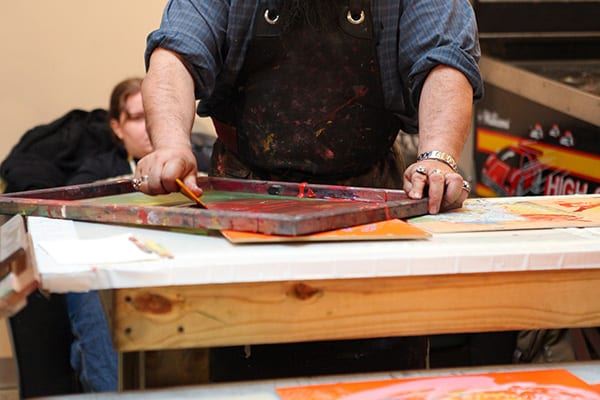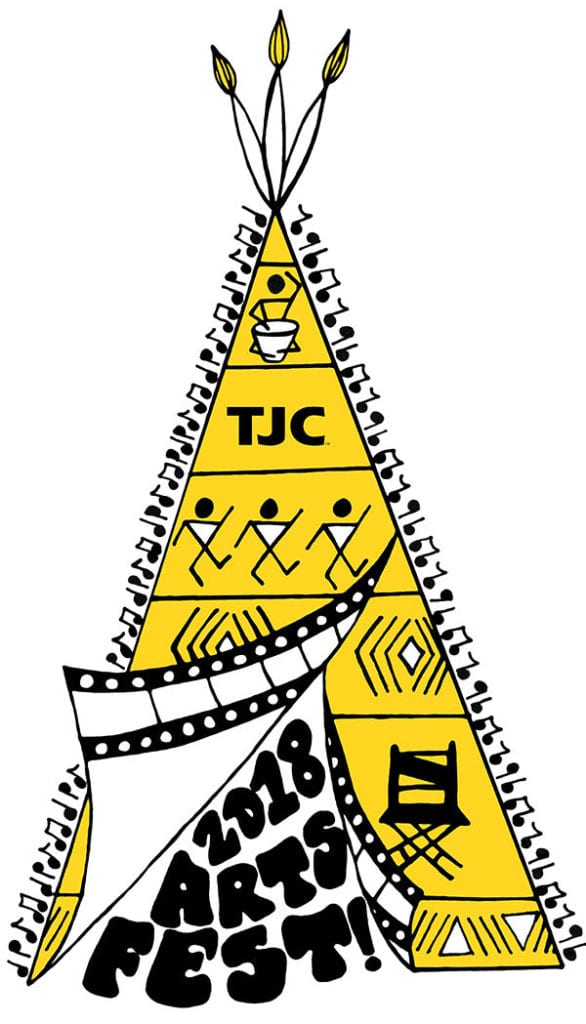 Tyler Junior College, the Tyler Museum of Art and others, are once again offering a spring arts festival packed with tons of events and performances. The TJC April Arts Festival will be collaborating with the Tyler Museum of Art the entire month of April.
The festival is a celebration of the dynamic arts programs at Tyler Junior College. These programs provide rich learning experiences. This event is a collaboration of The Bell Tower Arts Journal, International Day, the Tyler Museum of Art, and the Art, Music, Theater, Speech, Dance, and Visual Communications departments. Back again, the local CBS 19 will be supporting media underwriting.
The Annual Arts Festival germinated from the notion of Dr. Linda Gary (TJC Dean of Humanities, Communications and Fine Arts) a few years ago. Dr. Gary's original thoughts of the festival bloomed from her idea of outstretching the outstanding activities that the multiple departments at the college conduct and coordinate. Why not share the greatness? There are some entertaining, cultural, enlightening events taking place at the upcoming festival. Find the ones you are interested in, check them all out, and reconnect to one of Tyler's trademarks and come celebrate the arts.
2018 April Art Festival events include:
On view all of April – "Sticks and Stones: Works by Helen Altman" and the 14th Annual High School Art Exhibits will be at the Tyler Museum of Art all month. For more info, go to

tylermuseum.org

.

April 2nd-27th – A Visual Communications Exhibition will be displayed in the Pirtle Technology Building, Pirtle Phase 4.

Through April 25th – The Amazing Hancock Brothers will be on exhibit at the TJC Wise Auditorium Art Gallery.

Through April 27th – East Texas CARES Food Pantry is hosting a Food Drive, sponsored by The Art Club. Donations may be dropped off in the Jenkins Hall Art Department Lobby.
---
April 16th (2pm) – "The Bell Tower Arts Journal" Launch Party will be held in the TJC Jenkins Hall Art Department Lobby. The unveiling of the latest edition of "The Bell Tower Arts Journal" includes selected artwork, poetry and prose from students.

April 17th (9am-5pm) – TJC's Annual International Day celebrates diversity and worldwide cultures with an amazing lineup of events and activities in the Apache Rooms of the Rogers Student Center.

April 17th (10am) – Distinguished Lecture Series: Hearing Each Other: Tolerance & Interfaith Dialogue will be held in the Wise Auditorium.

April 17th (7:30pm) – Wind Ensembles and Symphonic Band will be in concert in Wise Auditorium. Come enjoy an evening of great music performed by students in the TJC Percussion Ensembles and Symphonic Band. Free admission.

April 18th (12 noon) – Coffee House: Chamber Singers will perform at Tyler Museum of Art in the lobby.

April 18th (5:30pm) – Forensics (Speech and Debate) Team Showcase will be held in the Jean Browne Theatre.

April 20th (1pm) – Student Recital Series will be held in the TJC Jean Browne Theatre.

April 23rd (3pm) – The Student Film Festival be be held in the TJC Apache Rooms. a

April 23rd (3pm) – "Be An Anchor" will be held in the Newsroom, Potter 203.

April 24th (10am) – Rock the Garden games and activities will be held in the TJC Genecov Garden area.

April 24th (3pm) – Azerbaijani Music Concert & Workshop will be held in the TJC Apache Rooms.

April 24th (7:30pm) – Spring Choral Concert will be presented in the TJC Wise Auditorium.

April 25th (12 noon) – THUNDERDOME Art Competition will take place where there is only one winner – all the other entries will be destroyed by the annihilator. BYOT (Bring your own tears) to Jenkins Courtyard. Special guests will be the Amazing Hancock Brothers!

April 25th (2pm) – Amazing Hancock Brothers Printmaking demonstration will be held in the TJC Jenkins Hall Art Department Lobby.

April 25th (12 noon) – Coffee House: Faculty Recital will be performed in the Tyler Museum of Art Lobby. Concert and museum admission is free.

April 25th-28th (7:30pm) and April 28th (2pm) – "Hamlet" will be presented in the TJC Jean Browne Theatre.

April 25th (7:30pm) – TJC Jazz Ensembles will perform in the Wise Auditorium.

April 27th – The Performance Grant Student Showcase Art Exhibition will on display in the Wise Auditorium Art Gallery.
Most events are free to attend and everyone is welcome. There is something for everyone offered during this month-long festival. Find the events, exhibits and performances you are interested in and come enjoy. It really is the best ticket in town!
Tyler Junior College is located at 1400 E. Fifth St., Tyler. The Tyler Junior College Wise Auditorium Fine Arts Building and TJC's Jean Browne Theatre in the Wise Cultural Arts Building are located near South Mahon Ave. across from the Tyler Museum of Art. More info can be found at tjc.edu/artsfestival or call (903)510-2200.
14th Annual High School Art Exhibit at Tyler Art Museum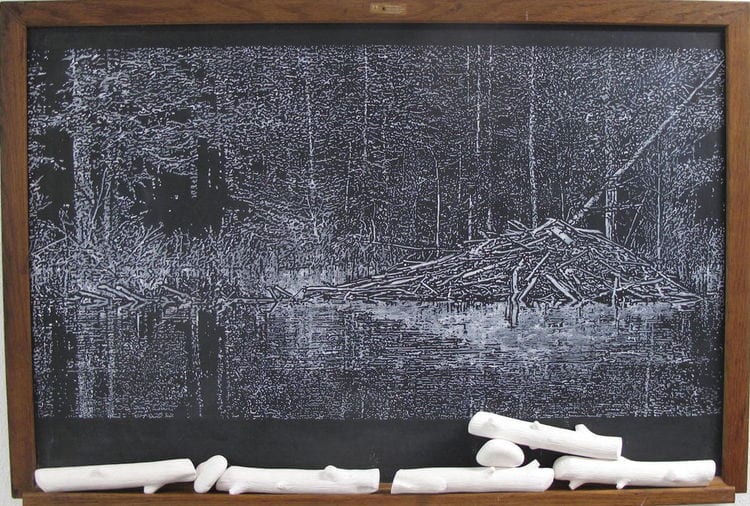 This Month at Tyler Museum of Art:
14th Annual High School Art Exhibition and "Sticks & Stones: Works by Helen Altman" on Exhibit
The Tyler Museum of Art (TMA) is located at 1300 S. Mahon Ave. on the Tyler Junior College main campus. Regular TMA hours are 10am-5pm Tuesday-Saturday, and 1-5pm Sunday. The Museum is closed Mondays and most major holidays. The Museum is supported by its members, Tyler Junior College, and the City of Tyler. For more info call the museum at (903)595-1001, tylermuseum.org, or email info@tylermuseum.org.
TMA's 14th Annual High School Art Exhibition on Exhibit April 8th-May 6th
An unprecedented number of aspiring artists from local schools will have their first opportunity for a full museum exhibition with the Tyler Museum of Art's "14th Annual High School Art Exhibition," opening Sunday, April 8th and continuing through May 6th at the Museum. The museum is located Tyler Junior main Campus is located at 1300 S. Mahon Ave. Admission is free.
What began in 2005 as a small showcase for 23 students from four area high schools has blossomed into a major exhibition and community event. This year's juried competition, tops the previous record of 2016, spotlighting for the first time the work of more than 100 students from a best-ever 14 high-school campuses in Tyler and nearby cities.
Five outstanding works as selected by the jurors will be presented with "Merit of Honor" awards during the Opening Reception and Awards Ceremony from 2:30-4pm, Sunday, April 8th at the Museum.
The community is invited to meet the participating artists, enjoy light refreshments – and cast their votes for the annual Viewers' Choice Award to be presented at the exhibition's conclusion. Ballots are available at the Visitor Services desk in the TMA lobby.
"Merit of Honor" winners will receive gift certificates from Dick Blick Art Materials. All participating artists will receive Certificates of Participation and one-year student memberships to the TMA. To RSVP for the April 8th opening reception, call (903)595-1001.
Participating schools in the "14th Annual High School Art Exhibition" include All-Saints Episcopal School, Bishop T.K. Gorman Regional Catholic School, Cumberland Academy, Grace Community School, John Tyler High School and Robert E. Lee High School, all of Tyler; The Brook Hill School, Brownsboro High School, Bullard High School, Chapel Hill High School, Elkhart High School, Frankston High School, Whitehouse High School and Winona High School.
Support for the exhibition is provided by Collectors' Circle-Platinum Sponsor The Rogers Foundation; and Collectors' Circle-Gold Sponsors Martha and Randy Key, McElfatrick Charitable Foundation and Myrtis D. Smith.
"Sticks and Stones: Works by Helen Altman"
Tyler Museum of Art celebrates the arrival of springtime with a quarter-century survey in the career of one of the most diverse and prolific contemporary Texas artists. "Sticks and Stones: Works by Helen Altman" continues through June 3rd in the museum's Bell Gallery. Admission is free.
The exhibition, organized by the TMA and curated by Caleb Bell, features more than 40 pieces spanning a dynamic body of work by Altman, a Fort Worth-based artist noted for her ability to move between various series across an eclectic array of media.
"Sticks and Stones" focuses on her fascination with flora and fauna, which "have been a much-appreciated constant in my life," the artist said. "They have been a constant source of joy and also a source of coping."
Altman's specific choices of media throughout her career – blankets, wire birds, egg editions, and torch drawings, to name just a few – also reflect a pronounced emphasis on exploring the unique in the everyday.
"Many of my works use commonplace materials and objects. I respond to ready-made objects that are often discards or flawed in some obvious way," she said. "Alterations in these familiar things elevate them and draw parallels to our own human predicament."
Altman received both her bachelor of fine arts and master of arts degrees from the University of Alabama, as well as her master of fine arts from the University of North Texas. Her work has been widely exhibited and is featured in numerous public collections, including the Art Museum of South East Texas, The Grace Museum, and Museum of Contemporary Art in San Diego.
Support for "Sticks and Stones" is provided by Collectors' Circle Platinum Sponsor The Byars Foundation.
Special events in connection with the exhibition include: Free First Friday tours at 11am April 6th, May 4th and June 1st; and Family Days from 2-4pm Saturday, April 14th and May 12th.