A Little Bit of This and A Little Bit of That: Some Really Cool New Restaurants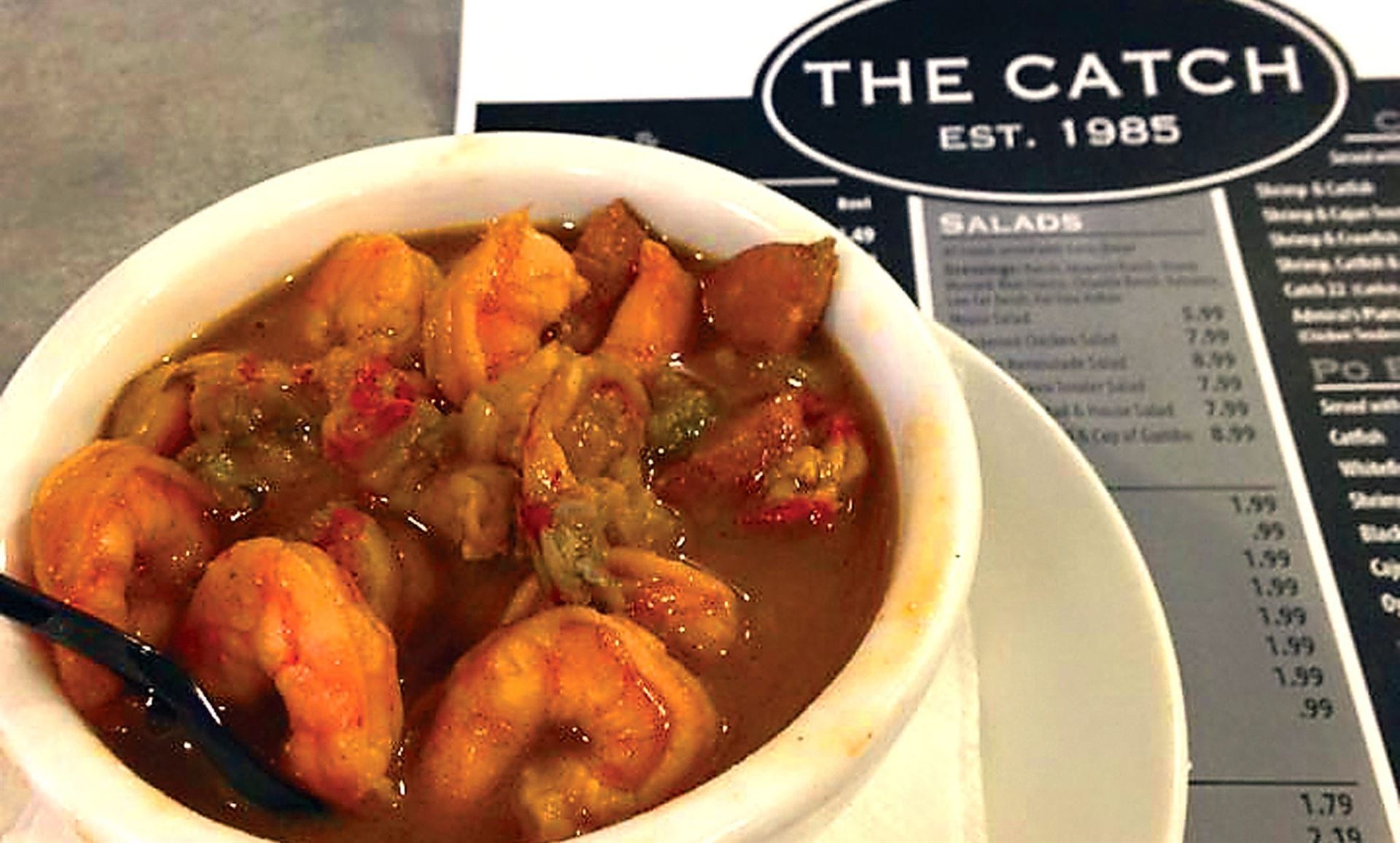 By William Burge
In the past few months, Tyler has had an abundance of new restaurants opening. Here are a few that we think you need to know about.
The Catch
The Catch is a unique concept – local high school culinary students are a major part of the restaurant, offering recipes, cooking, and working the crowds serving and running the restaurant.
Under the watchful eye of Scott Norden, chef, and chef instructor Deidra Stewart, Whitehouse High School students in the Wildcat Bistro culinary arts program are given the opportunity to train under Norden at Tyler's new restaurant, The Catch. The restaurant's concept is all about the students; they help in all aspects and learn the restaurant business first hand – from budget and menu design, to sanitation and service through a cooperative program Norden designed with the high school. Students in the class earn credit as they learn about the restaurant business first hand.
"I have a child that wants to be a chef, and I think this concept is a great opportunity to see students in action. I will return during the day to meet the students and to see more of their creativity on a plate," stated local Joe Calhourne.
Not only are the daily special dishes designed by Whitehouse High School students, but the menu as well. The menu is full of variety, offering Shrimp, Crawfish and Sausage Gumbo, and fried baskets with your choice of shrimp, catfish, whitefish, chicken, oysters, and crawfish. Combo baskets are a favorite but the Catch 22 is the best. You can try it all this way with fried, hand battered catfish, whitefish, shrimp, and oysters, served with a big portion of hand-cut fries, and hush puppies.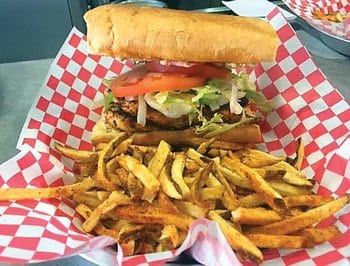 If you want a salad, The Catch has a couple. Shrimp Remoulade Salad and Blackened Chicken Salad are among them. You can also get a Shrimp Cocktail and House Salad or a cup of Gumbo.
PoBoys and Fish and Shrimp Tacos round out the menu, as well as grilled shrimp, Shrimp & Grits, Pappardelle Pasta (tossed with spinach, zucchini, mushrooms, herb butter, and Asiago cheese).
The Catch now has crawfish on weekends: Fridays after 4pm, and Saturday-Sunday 10:30am-close.
The Catch offers happy hour seven days a week. If you're a drinker, they have frozen margaritas in various flavors and also offer buckets of beer at special prices. "Happy hour is the bomb for surrounding college kids and the food is so good," says Cory Schmoker.
This casual restaurant is open and airy with lots of windows and garage doors. A nice size patio will be a hit when the weather starts to get warm too.
Chef Norden has just stepped down from 13 years with the Posado's restaurant chain, where he served as chief operating officer, with more than 1,500 employees. He said, "It's time to give something back." The Catch not only trains future chefs but also donates a portion of their profits to Whitehouse ISD. A second location is in the works for Longview.
The Catch is located at 1714 S. Beckham Ave. (at Fifth Street, formerly Rowdy Taco) in Tyler, (903)596-8226. They are open seven days a week, 10:30am-10pm (9pm on Sunday).
Students are usually on hand from 12:30-2:30pm weekdays and on special occasions which are listed at www.facebook.com/The-Catch-Tyler-TX and on the chalkboard in the restaurant.
Dakota's
Dakota's certainly is not new, but they have recently moved to a new, really cool location, and let us say, it is divine. Decked out in their all new digs, Dakota's is shining bright these days. From their website, "Dakotas is ranked one of America's best steak and seafood restaurants, and for good reason. Our steaks are USDA prime, our portions are big and our drinks are perfect. We've been serving Tyler since 2002. Our servers are experienced and professional. Our wine list is carefully designed, and the drinks are well prepared."
Dakota's extensive lunch and dinner menu offers a nice variety. Our favorite, which was extremely hard to narrow down, is the Bone-In Prime Ribeye, Cowboy Cut. The Prime Colorado Lamb Chops are the best we have ever tried and the Alaskan Salmon with Lobster Sauce is lovely.
Dakota's offers Pecan Crusted Chilean Sea Bass, red fish, lobster, flounder, shrimp, scallops, crab claws, soft shell crab, and several different oyster dishes like Rockefeller, raw and LG (baked oysters topped with cheddar, jalapenos and bacon).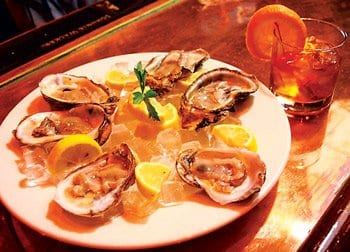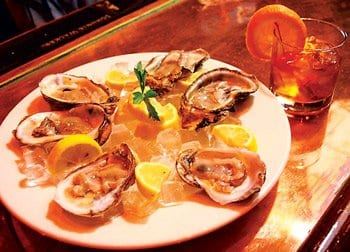 If you are in the mood for something different, try the Venison Dumplings, Tumbleweed Scallops served with a bleu cheese sauce, or the Fisherman's Salad with lump crab, shrimp, remoulade, avocado and almonds. Also, Dakota's is one of the only restaurants in town serving Steak Tartare.
In the bar, most weekend evenings there is live music and Ladies' Night is every Wednesday when ladies can enjoy half-priced cocktails all night long.
The Godiva Chocolate Cake is a chocolate soufflé with a molten center made with Godiva Liqueur, served with vanilla ice cream – a Dakota's specialty.
Dakota's offers an extensive wine list and specialty cocktails.
"Dakotas has always been consistent in their amazing food, wonderful service, and cozy atmosphere. It is the perfect place to bring a date for a romantic night out, lunch with co-workers, or to bring your friends for happy hour. If you haven't tried Dakotas, you are missing out," says Eva Long.
Dakota's is located at 4803 Old Bullard Rd., Tyler, (903)581-6700, dakotasintyler.com. Dakota's is open Monday-Friday 11am-10pm, and Saturday 10am-10pm. The bar is open till 11pm Monday-Thursday and until 12 midnight on Fridays and Saturdays. Dakota's is closed Sundays.
Saturday brunch is offered 10am-2pm. Reservations can be made through Open Table.
New York Pizza & Pasta Italian Kitchen
Located at 1621 S. Broadway, next to Bergfeld Park, in Tyler, New York Pizza & Pasta opened this fall. They offer an extensive traditional Italian menu, and the best part – everything is cooked from scratch and the portions are huge and served piping hot. They offer traditional Italian dishes such as chicken, seafood, and veal with standards like Parmigiana, Piccata, Cacciatore, lasagna, spaghetti, ravioli and more, as well as pizza, stuffed Italian rolls and classic desserts like cannoli, Tiramisu, and cheesecake.
We love the Margarita Pizza and their house pizza, the New York Pizza, served with sausage, pepperoni, Canadian bacon, hamburger, mushrooms, green peppers, black olives, cheese, and jalapenos if you desire. New York Pizza & Pasta also offers a very comforting stuffed pizza in a meat version, as well as a vegetarian version.
Lunch specials range from $6.95 and up.
Pizza by the Slice is available with three options – cheese, supreme, and stuffed slice. They are generous in size and a perfect lunch with a side salad. The house dressing is a tomato, basil, vinaigrette combination.
"Since we lived half the year in New Jersey and eat pizza in New York frequently, I feel qualified to comment on any restaurant claiming to have 'New York' pizza," smiles Catherine H. "To my surprise, they got the crust perfect. It was thin and crispy on the bottom, which makes the crust a good foundation for a tasty pizza slice. Finally! An authentic slice of 'pie' served south of the Mason Dixon line."
Kanpai Japanese Grill & More
If you are thinking Kanpai is just another Asian themed restaurant, then you are very wrong. Kanpai has been described as "similar to Japanese BBQ with a Korean flair." But, you cook your own food at your table on built in grills and it is super fun!
It is a yakiniku style restaurant, which means, according to their website, "The present style of yakiniku restaurants are derived from the Korean restaurants in Osaka and Tokyo which were opened around 1945. In a yakiniku restaurant, diners order several types of prepared raw ingredients (either individually or as a set) which are brought to the table. The ingredients are cooked by the diners on a grill built into the table throughout the duration of the meal, several pieces at a time. The ingredients are then dipped in sauces known as 'tare' before being eaten. The most common sauce is made of Japanese soy sauce mixed with sake, mirin, sugar, garlic, fruit juice, and sesame. Garlic-and-shallot or miso-based dips are sometimes used. Different kinds of side dishes like kimchi and bibimbap are also served alongside."
Start your meal with the unique Tokyo Nachos – fried wonton chips served with kimchi (a traditional fermented Korean side dish made of vegetables with a variety of seasonings) and beef, cheddar, and sriracha, served with a bowl of spicy mayo for dipping.
"Yakiniku" comes with a choice of Kalbi Short Ribs, New York Strip Steak, marinated pork belly, Asian sausage, Cumin Dusted Lamb, shrimp, scallops, as well as a few others.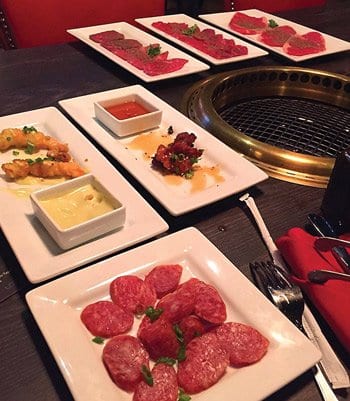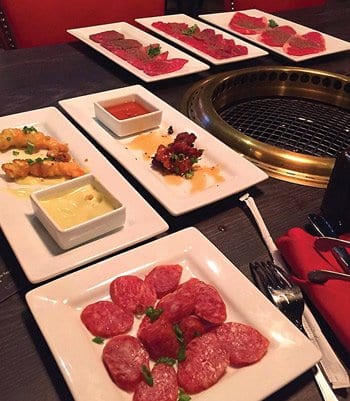 We ordered the Family Meal, which had a little bit of everything. The menu says it serves 2-3 but it really should say two. These meals come with Kanpai salad and miso soup for two, steamed rice, and a choice of one dessert. You can select from the "BBQ:" Angus boneless beef ribs, scallops, marinated pork belly, bistro hanger steak, and corn; the "Meat Lover's Course:" ribeye, filet mignon, sirloin, Asian sausage, and pork belly; or the "Premium Course:" ribeye, Miso marinated skirt steak, Asian sausage, shrimp, scallops, mushroom melody, and buttered corn.
"Hot Pot Courses" are a freshly-made-at-the-table soup. There are several varieties to choose from, including Kanpai Hot Pot and a vegetarian option.
Rice Bowls are available at lunch – the Curried Chicken Stew is lovely. All bowls come with Kanpai salad, choice of soup, and any choice of rice bowls. Lunch is offered 11am-3pm.
"After living in Japan for a few years, my wife and I have looked for somewhere that has good ramen. We finally found it – right here in Tyler. We ordered cucumber kimchi, edamame, and two bowls of ramen. It was all amazing. If you have never had ramen, I definitely suggest coming in and trying it out," said Heath R. "This is truly a unique experience." This is a great place for date night or special parties.
"We had the absolute best time at Kanpai! This is an entirely new concept for east Texas and one that is not only great fun, but a great dining experience. You have to try the Mead-mimosa – it is simply decadent. There are plenty of options for vegans and vegetarians, not to mention the extraordinary selection of meats for the carnivores. Your meal is highly customized to your taste, and cooked to your exact standards (since you cook your own). Don't be intimidated about the idea of cooking your own food at the table. The wait staff is eager to help. We love this place and will most definitely return!" said Jonna Fitzgerald.
Kanpai offers a bar with Happy Hour 3-6pm daily. They have unique drink creations, local favorite True Vine beers, and a large selections of wines. Beer flights are available.
Kanpai Japanese Grill & More is located at 109 E. Grande, Tyler, (903)617-6042, www.kanpaityler.com. They are open 11am-9:30pm Monday-Thursday, 11am-10:30pm Friday-Saturday, and 11am-9:30pm Sunday.
Jack Ryan Steak & Chophouse
Recently opened in beautiful downtown Tyler, Jack Ryan Steak & Chophouse is now offering Tyler what locals have been driving to Kilgore for years to feast on. Jack Ryan in Tyler is owned by the same owners as the Kilgore location.
Brothers Brad and Wes Ebey both graduated from Culinary School at Le Cordon Bleu in Minneapolis, Minnesota in 2001. They have worked in various fine dining restaurants and prestigious hotels, including The Adolphus Hotel, The Four Seasons, and Cru Wine Bar for the past 12 years. The restaurant is named after Brad's son, Jack Ryan, who turned 1 year old in April 2013.
Jack Ryan offers delicious dining in a beautiful setting on the mezzanine level of the People's Petroleum Building, located at 102 N. College in downtown Tyler. It has been completely remodeled in an exquisite, absolutely gorgeous Art Deco architecture style.
The People's Petroleum Building has a rich history. Built in 1932, it was named for its anchor tenant People's National Bank and was constructed in response to the office needs of financial and businessmen during the East Texas Oil Boom of the 1930's. The 15-floor building opened November 5th, 1932 and was the largest construction project west of the Mississippi. It was added to the National Register of Historic Places in 2002, and was recognized as a Tyler Historic Landmark in 2012.
From their website, Jack Ryan Steak & Chophouse is, "Where everything is hand-crafted and made fresh daily using the finest ingredients available. From our delicious jumbo lump crab cakes to our mouth watering steaks cooked to perfection, you can taste the freshness and quality in every bite."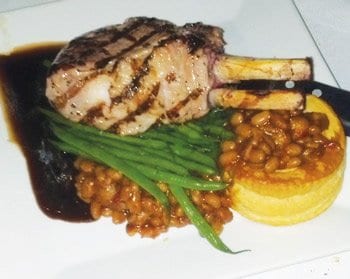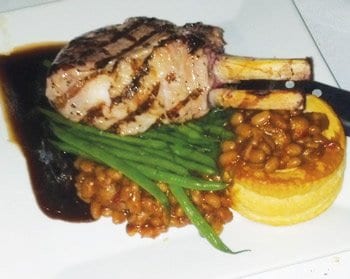 Jack Ryan offers both a Lunch and a Dinner menu.
The Lunch menu offers delicious sandwiches and a Build Your Own Burger option with cheese, bacon, grilled onions, jalapenos, and guacamole available. The Meatloaf Sandwich is perfect comfort food, as well as several other options on the Texas Platters section such as chicken fried steak, hamburger steak, fried catfish, Jack's Philly, and the Beef Tenderloin, served with creamy mashed potatoes and grilled asparagus. Salads are available as well. Average lunch dishes are from $10-20.
On the Dinner menu, we have tried a few items, including our favorite, Lobster Mac 'n' Cheese, which is on the Appetizer section of the menu. It is a creamy blend of boursin, mozzarella, and parmesan cheeses with roasted lobster and truffle oil.
Tuna Tartar salad is very unique and served with what is described as "compressed watermelon, preserved lemon, soy caramel." The raw tuna combined with the sweet sour combination is exquisite.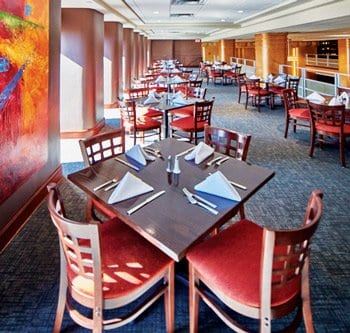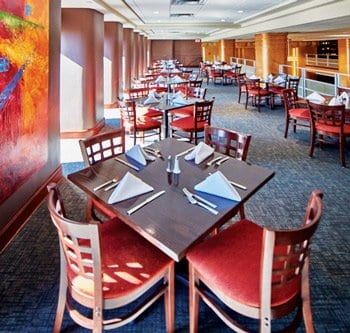 "Pork and Beans" is a manly-style meal, which is a roasted pork chop served with housemade baked beans on a puff pastry, served with a side of sauteed green beans.
The Kobe Flatiron steak is a must-try, as well as the Horseradish Crusted Salmon. The legendary Jack Ryan Beef Tenderloin steak is available at both lunch and dinner. You have never had a steak this good, we promise.
Jack Ryan offers a lounge and bar area with a very cool cocktail drink menu, as well as a nice beer and wine menu.
"The drinks were impeccable and the food was beyond fantastic! The Kobe steak and ahi tuna dishes were perfectly cooked and tasted wonderful. The best cocktail was the French 75 – and we know, our party tried five different ones," said Justin Bass.
Jack Ryan Steak and Chop House is open Tuesday-Thursday 11am-2pm and 5-9pm, Friday 11am-2pm and 5-10pm, Saturday 5-10pm, and closed Sunday.
For dinner, reservations are recommended by calling (903)630-7651.


Baby, It's Cold Outside! What to do in Tyler on a Dreary Rainy Day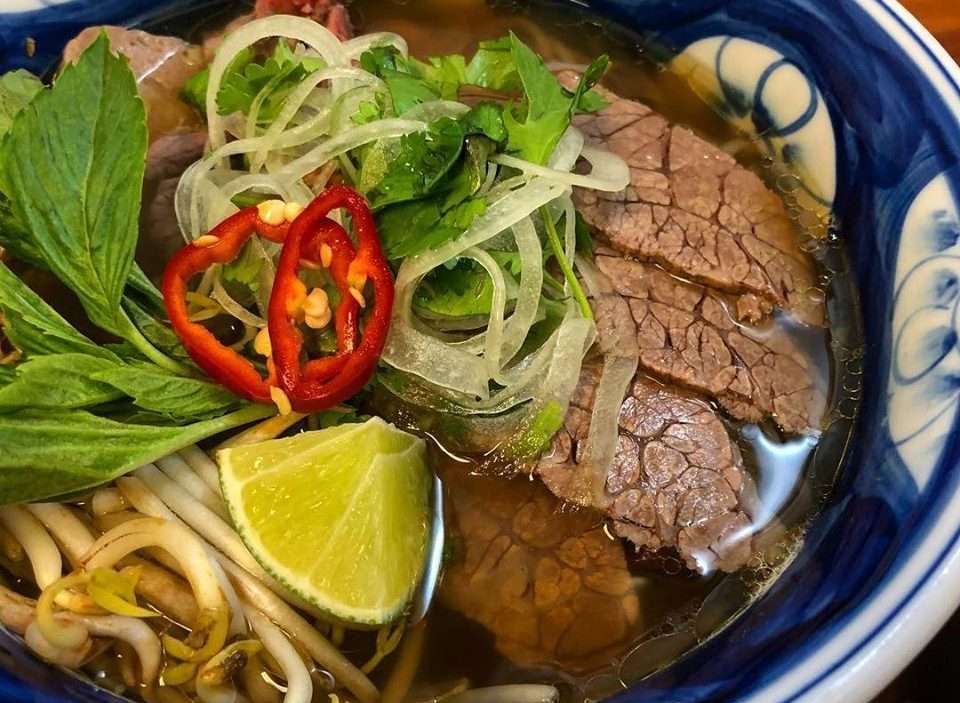 By: Holli Fourniquet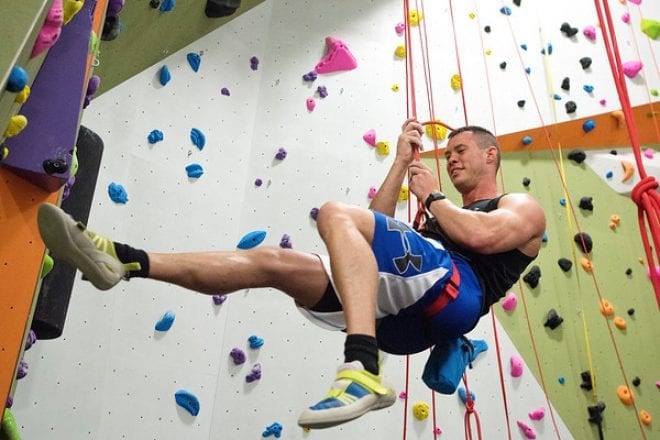 There's a saying, "If you don't like the weather in Texas just wait a few hours." That has certainly been true of our winter so far this year. So it's understandable if you haven't exactly prepared for cold weather when it hits. Not to worry; here is a quick guide to fun things you can do in Tyler even in cold weather if you happen to find yourself unprepared.
As self-proclaimed foodaholics, our first thought when a cold front hits is where to find some comfort food to warm our bellies. Chili is typically a good go-to meal for when cold weather hits, and here in Tyler, you can get chili in a couple of different forms. There is the traditional bowl of chili. One of our favorites is found at Rick's on the Square located in Downtown Tyler. This chili will give you the answer to that age-old question: should chili have beans or not? At Rick's, that answer is definitely yes! The recipe is also a little on the spicier side, which makes this the perfect bowl of chili to warm you up!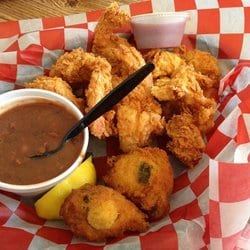 Another great comfort food during cold weather is gumbo. Try some of the best gumbo this side of Louisiana at The Catch, located at 1714 S. Beckham Ave.
Some people just like to stay in when it's cold, and that's ok. Stop by FRESH by Brookshire's to pick up your cold-weather comfort food, made fresh by a chef and ready for you to heat and eat at home. Here you will find seasonal soups, chili, casseroles, and family packs of tamales. Everything you need to warm your belly from the comfort of your own home sitting in front of the fire.
Another gold weather food is gumbo. Happy Fish House has great gumbo – it's rich and the roux is made perfect. Get it with a side of hushpuppies!
Toritlla soup anyone? Don Juan's on the Square offers a huge bowl for a great price and its authentic and hits the spot when it's chilly outside.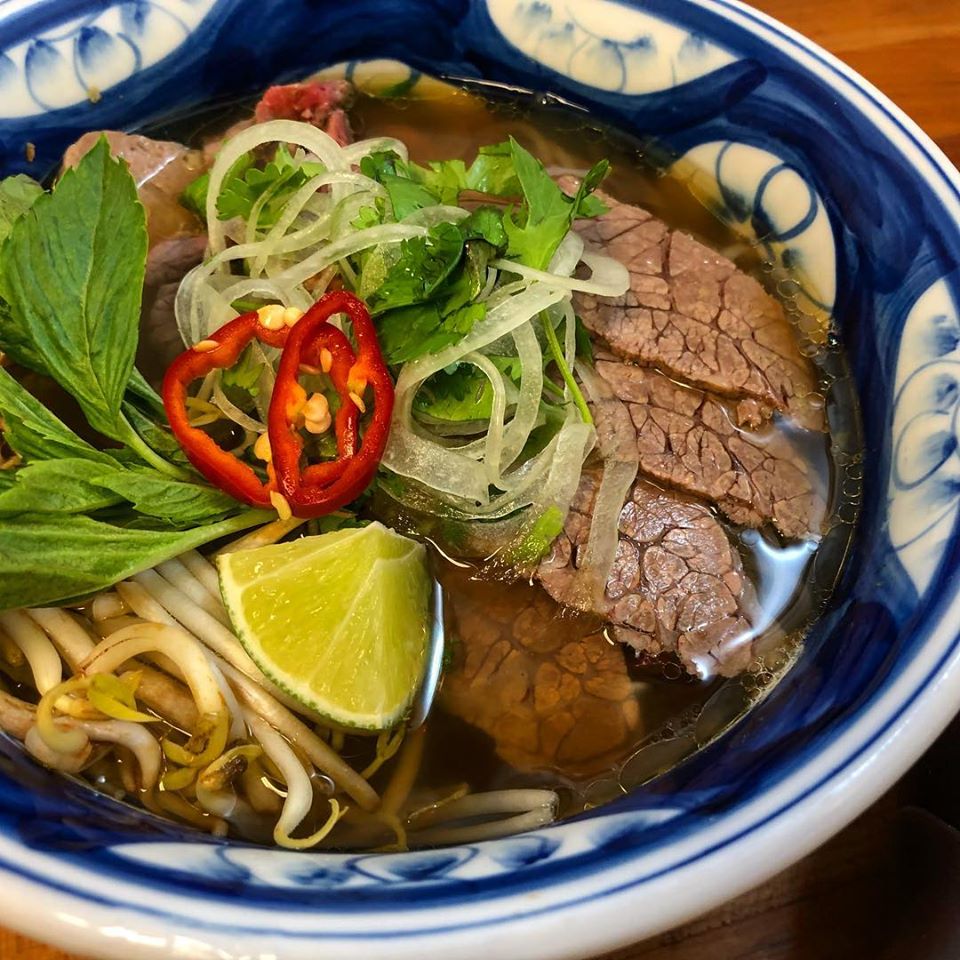 Pho from What's Sub Banh Mi on S. Broadway has chicken or pork. Check their Facebook to see which is featured today) and is locally-owned. This warm soup is a fav. It is also low calorie if your New Year's resolution was to slim down a bit.
Speaking of staying in on a cold day, you're going to need a good book to keep you company. Head over to the Tyler Public Library where you will find books and more. The Tyler Public Library is not your typical library. Of course, you will always be able to check out that bestseller you have been meaning to read, but you can also check out movies or participate in one of their many events.
The Tyler Public Library offers everything from Family Movie Nights and Lego Block Parties to various classes such as sewing and career training to author meet and greets. It's definitely a place you might want to get familiar with this winter.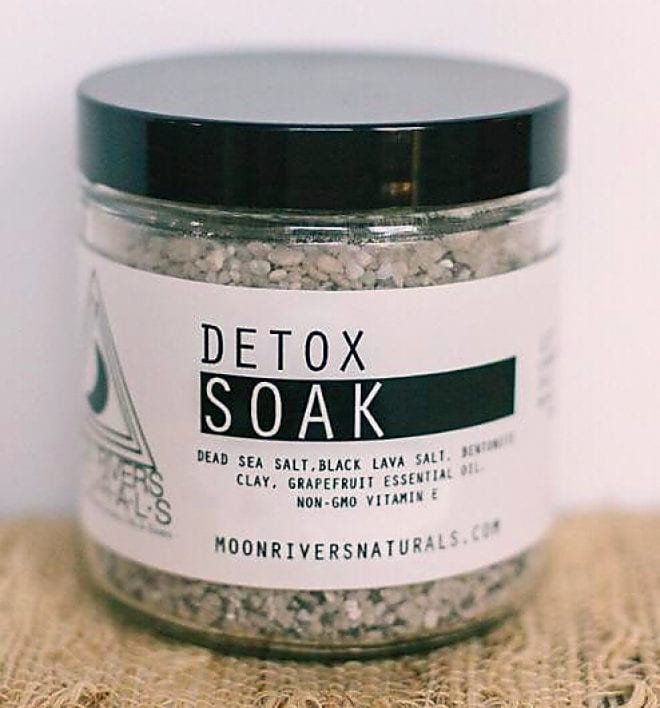 To get your blood circulating on a cold day, you might go shopping. Whether you're looking for a great bargain or something more high-end, Tyler has all the shopping you could want. Plus, if you stay in Tyler to shop, you won't have to fight the traffic of a bigger city in this cold winter weather.
The typical retail therapy shopping, however, is not all Tyler has to offer if you are looking for some interesting cold-weather recreation. Head to Moon Rivers Naturals. Here you will find body products like soaps and essential oils using local, organic, and real ingredients.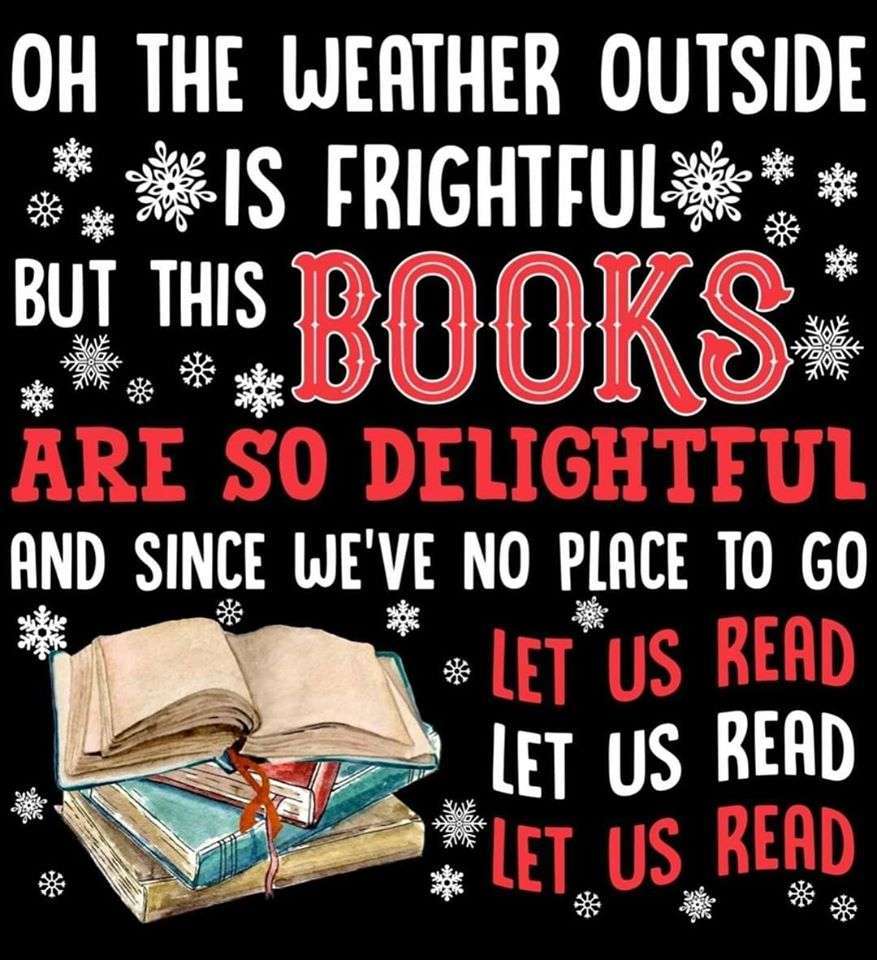 Or since you have a cold day and nothing to do, search through some of Tyler's best antique, junk, and consignment shops to find your next treasure at Ye Olde City Antique Warehouse.
Is your perfect idea of 'what to do on a rainy day' browsing around a bookstore? Check out Pea Picker Bookstore. From old to new, to collectibles and more – there is something to be uncovered in the treasure trove of all things books.
A cold day might be the perfect day to try out one of Tyler's microbreweries: True Vine Brewing Company or the newly opened ETX Brewing Co. located at 221 S. Broadway Ave., Downtown Tyler.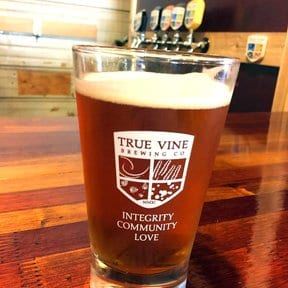 Research has shown that beer can combat stress, boost your memory, makes skin more beautiful, and can even be used as a cold remedy. In addition to the health benefits, True Vine Brewing also points out, "Because it's cold outside, your beer will maintain the same temperature it was poured at until it's consumed."
Both microbreweries have enclosed spaces for the cold days. So get out there and drink a local craft beer!
Wanna hear some live music? Check out our extensive Live Music Gig Guide for who is playing where and what time.
The Tyler Museum of Art always has wonderful exhibits of high quality. They are located on the TJC campus and most exhibits are either free or have a small fee to see.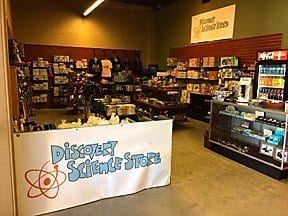 Got the kid's with you? Head to Discovery Science Place in Downtown Tyler for a fun day of science-based activities for all ages.
Times Square Cinema's Grand Slam is also a good place for the kids (and adults) to let off some steam with their arcade of games, bowling alley, lounge and tons more games.
Tyler Rock Gym is a great place to get some unique exercise inside and is geared for all ages and skill levels. This is an amazing place to climb the walls (see what we did there :o) ).
There is plenty to do in Tyler on a cold day; these are just a few of our favorites. Warm-up in some of the best ways possible this winter. Soon you will be singing along with Elsa from Frozen, "The cold never bothered me anyway."
For more ideas on these and other things to do in Tyler go to VisitTyler.com.

Bored? Find something FUN to do…Download our App!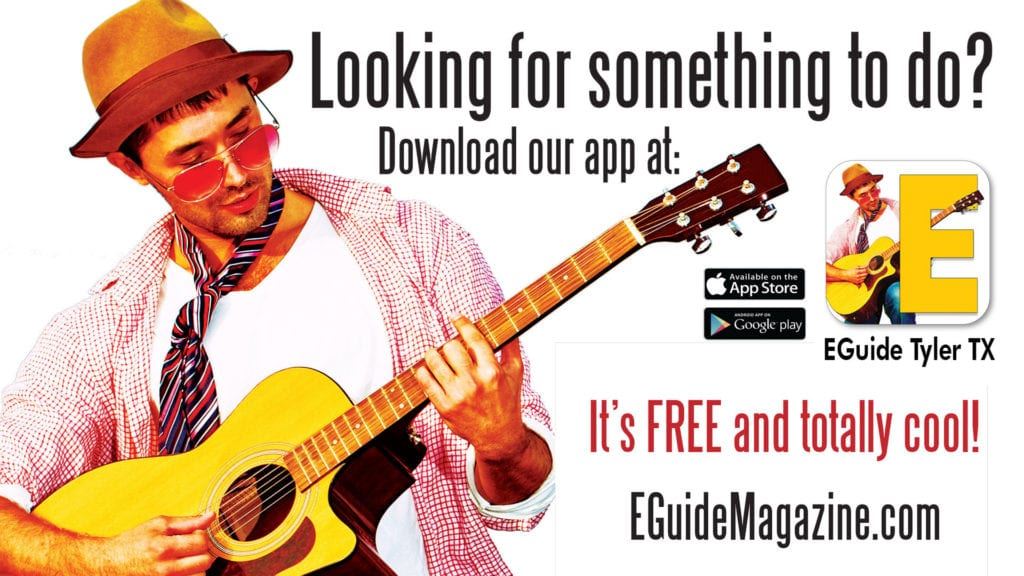 Looking for something to do?
Want to know who is playing live music around town?
See what is going on Downtown?
What is "EGuide Tyler TX"?
"EGuide Tyler TX" is a FREE events app from EGuideMagazine.com, the #1 entertainment guide for Tyler, Texas and the northeast Texas region.
What can "EGuide Tyler TX" do for me?
With "EGuide Tyler TX" you can:
Find new places to eat and drink.
Get info about the best local live music going on daily
See what is going on today, this weekend, or next month
Find festivals, theatre, art, concerts and tons more
Enter to win fabulous weekly giveaways
The easy-to-use menu helps you find out what to do this weekend
…all at your fingertips….and it is FREE!
Download our free app "EGuide Tyler TX"!
Date Night: From Fancy to Simple, Tyler Offers a Lot of Romance
By Holli Conley
In Tyler, the city of roses, it's not hard to find a romantic spot to take that special someone. Whether you're celebrating an anniversary or simply spicing up a free weekend, these are the best date ideas for fun, quality time with your significant other.
Paint A Pretty Picture
Locally at Pinot's Palette, located at 322 ESE Loop 323 next to Plato's Closet in Tyler, you and your date can paint together! The studio has really neat, two-part mirror pieces that transform upon completion into an intricate design. You can also complete your masterpiece right there in the studio by picking a frame to suit your style for $35, making it possible for you, the proud artist, to walk away with your creation ready to hang.
One small step inside the front door of Pinot's Palette and you will feel your creative fire burning and want to put palette to canvas. The large, colorful painting area is jammed full of workspaces just waiting for the next budding artists.
Something also really unique at Pinot's Palette is the opportunity to paint your pet. Send the studio your pet's likeness and they can laser it onto canvas, then you can finish the creation with paint in the studio.
A Night on the Town
Downtown Tyler is a great spot for a romantic evening. Start the evening with dinner at one of Downtown's restaurants. For a fine dining experience try one of Tyler's newest restaurants: Jack Ryan's Steak & Chophouse. Take advantage of the free valet parking and really wow your date.
There are also a couple of options for more casual dining such as Don Juan's on the Square.
Next, take in a show with VIP box seat tickets at the historic Liberty Hall. The box seats are the best seats in the house and will be a little more intimate for a date night.
End the night with a cocktail or dessert and live entertainment at Rick's or Jake's.
All of these are conveniently located within walking distance of one another and make for a great night out on the town.
Dinner and a Movie
You can never go wrong with dinner and a movie, but sometimes you're in the mood for something a little more exciting. Spice up this classic date idea with some of Tyler's unique theater options.
Grab a picnic dinner, lawn chairs, and watch a movie under the stars at SkyVue Drive-In Theater. This theater offers tickets for $6 per person and shows a double feature.
One of Tyler's newest theaters, Studio Movie Grill, is another interesting option for a movie night. Studio Movie Grill is a one-stop-shop for dinner and a movie. You can eat dinner while watching a movie, or have a dessert or cocktail while you watch. Studio Movie Grill also offers classic date night movies for $3 a ticket on select nights. Check their website for details.
Enjoy Live Music
Tyler comes alive with the tunes of good music around every corner. Whether you are interested in a specific music event such as the Red Dirt BBQ & Music Festival or listening to a local band, Tyler has a variety of acts to satisfy your musical tastes.
Some of our favorite places to catch local bands are Cork Food & Wine, Stanley's Famous Pit BBQ, XLN, and Republic Ice House – just to name a few.
Downtown Tyler offers several fun acts as well on the weekend at Jake's or Rick's. Or for a more classical night you might choose to see a performance by the East Texas Symphony Orchestra.
No matter if you want to dance the night away or enjoy a cocktail with music in the background, Tyler has what you're looking for.
Go on an Adventure
There's something awfully romantic about going on an adventure together, and there are plenty adventures to be found around town.
Try hiking, biking, camping, or water sports at Tyler State Park or one of Tyler's many public parks.
Runners might consider doing a color run or mud run together in the area.
Animal lovers can enjoy Caldwell Zoo or Tiger Creek Wildlife Refuge.
For the thrill seekers, try one of Tyler's newest attractions: One Way Out. If you are a fan of puzzles and problem solving, this game is for you. You will be locked in a room where your team will use clues, hints, and teamwork to escape before time expires. Working together to solve the clues is a great way for a couple to get to know each other better and build a stronger relationship.
Love Don't Cost a Thing
Let's be honest, dating can be expensive. Luckily, in a beautiful city like this, romance is not hard to find on the cheap.
Tyler is home to several free museums that would be great for a date. Visit the Goodman-LeGrand House & Museum or the McClendon House to tour these romantic historic homes.
For the history buffs, you might enjoy the American Freedom Museum just outside of Tyler in Bullard, or the Half Mile of History Walk in Downtown Tyler. While you're in Downtown, stop by the Gallery Main Street, which features a new exhibit of original art approximately every eight weeks.
Tyler also hosts several cheap or free events throughout the year. Events will include everything from movies in the park to concerts and art walks.
Finally, when talking about budget-friendly date options, we can't forget a stroll through the Tyler Municipal Rose Garden. With 14 acres, 32,000 rose bushes, and more than 500 varieties, this is the largest rose garden in the United States. The Rose Garden is free and open to the public year-round. This is probably the most romantic location in all of Tyler and a great place to bring your love.
With all of the fun options in Tyler, it's not hard to find exciting date night ideas. Whether you want an expensive night out or a date on a budget, these ideas will help. Sometimes it's fun to break away from the norm and try something new. With all these ideas, we encourage you to get creative and get out on the town with your significant other.