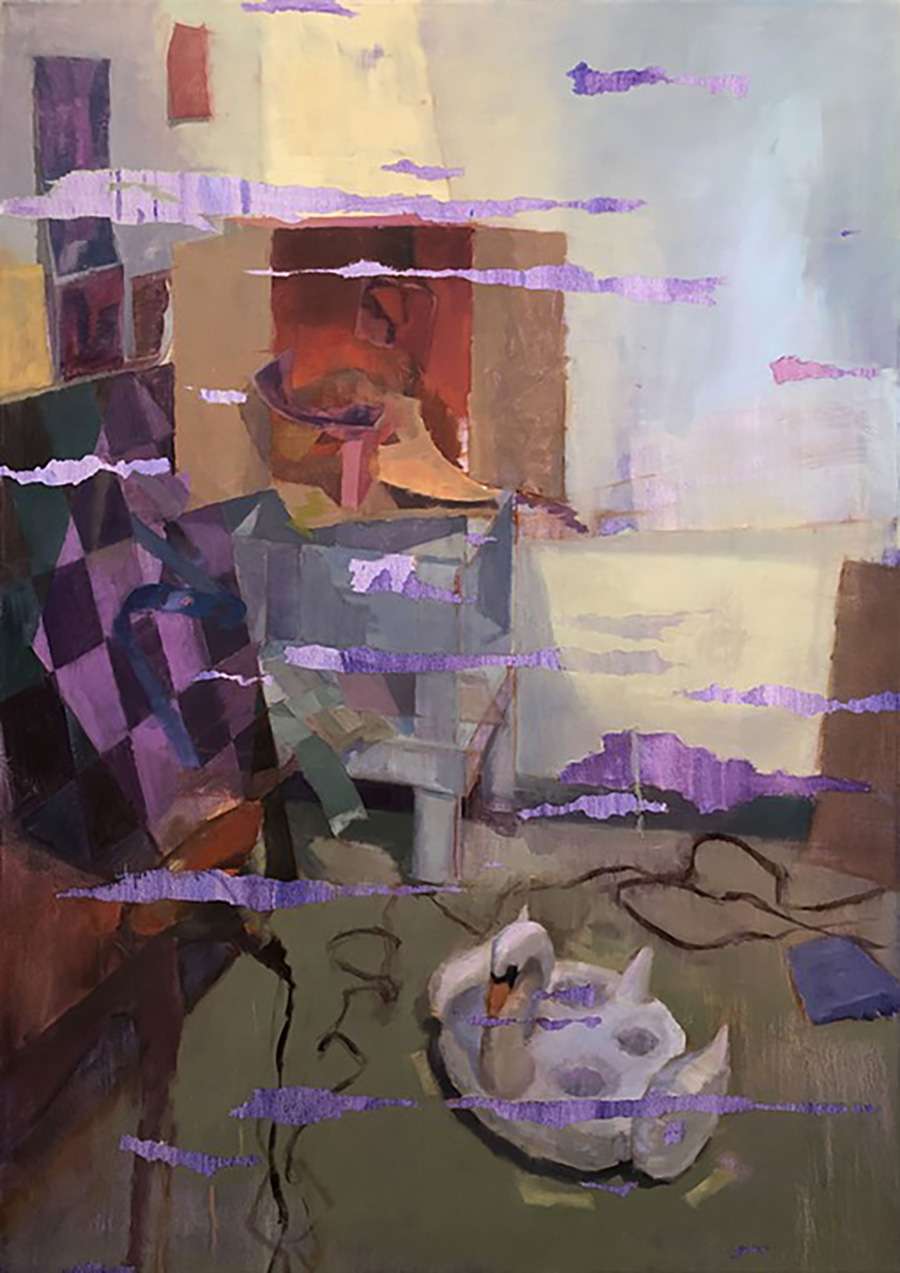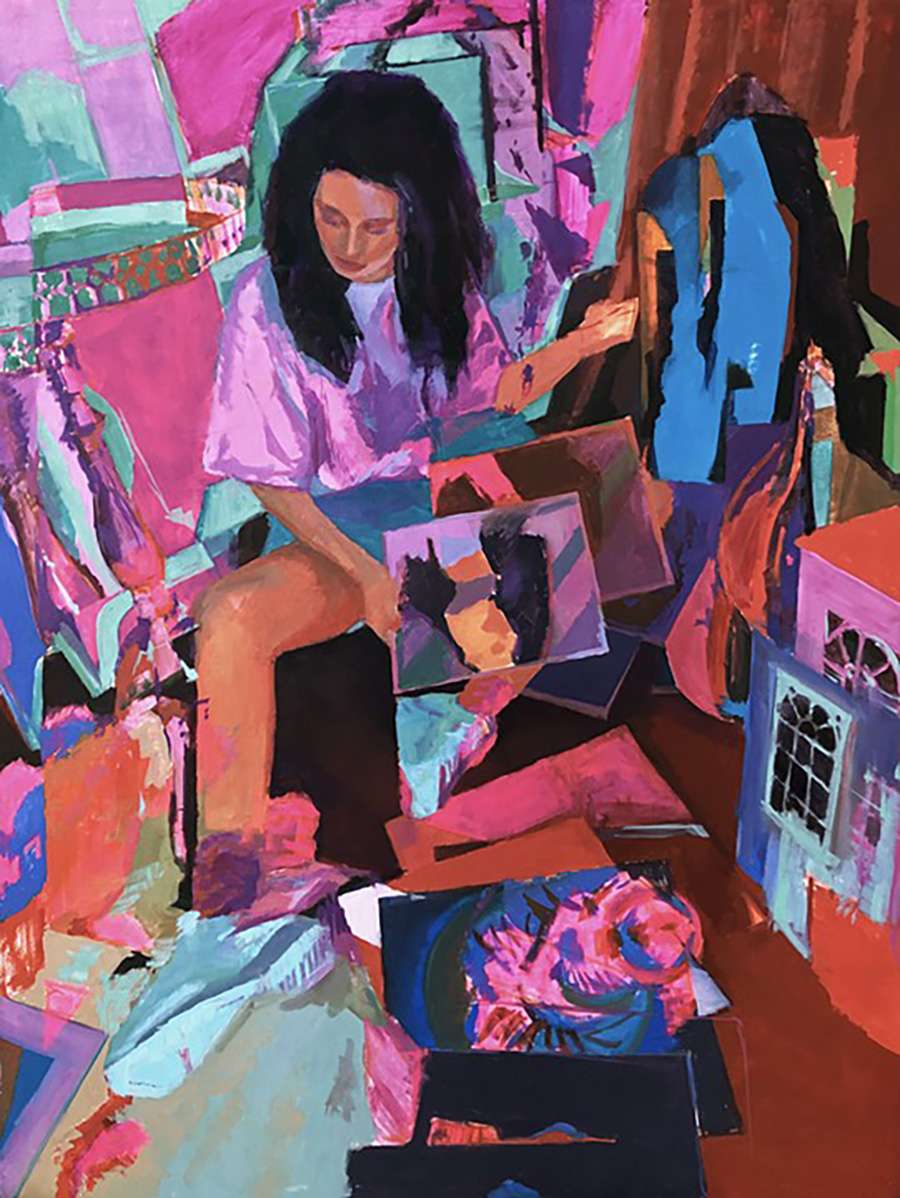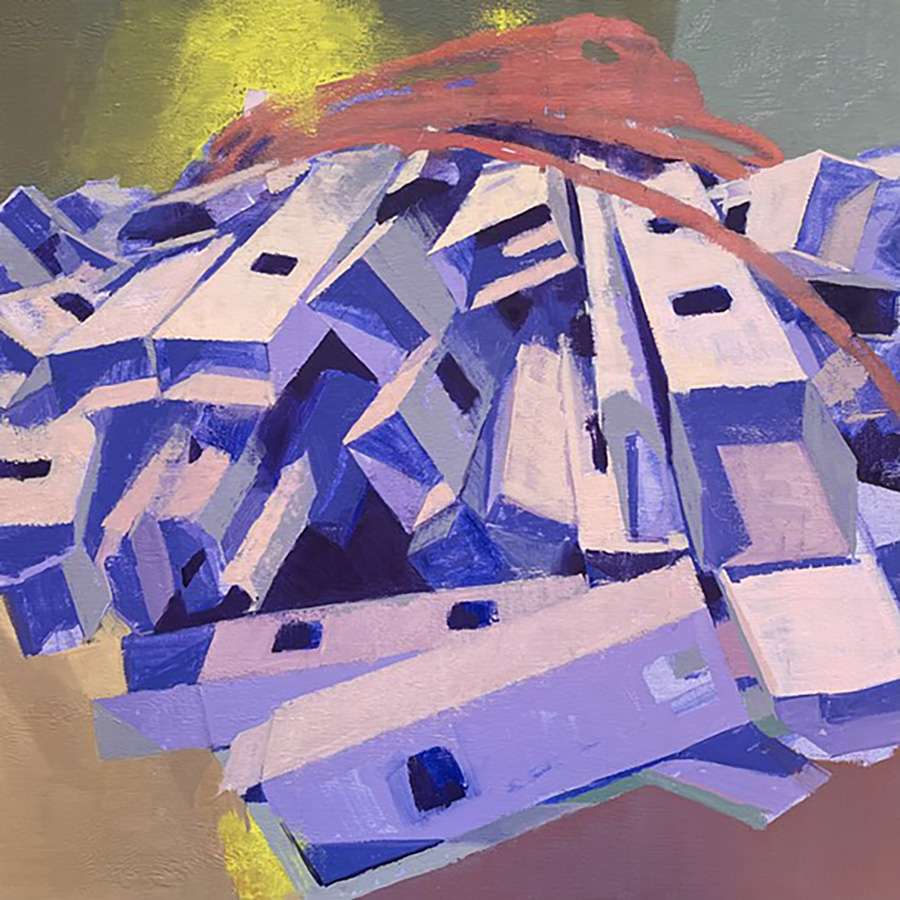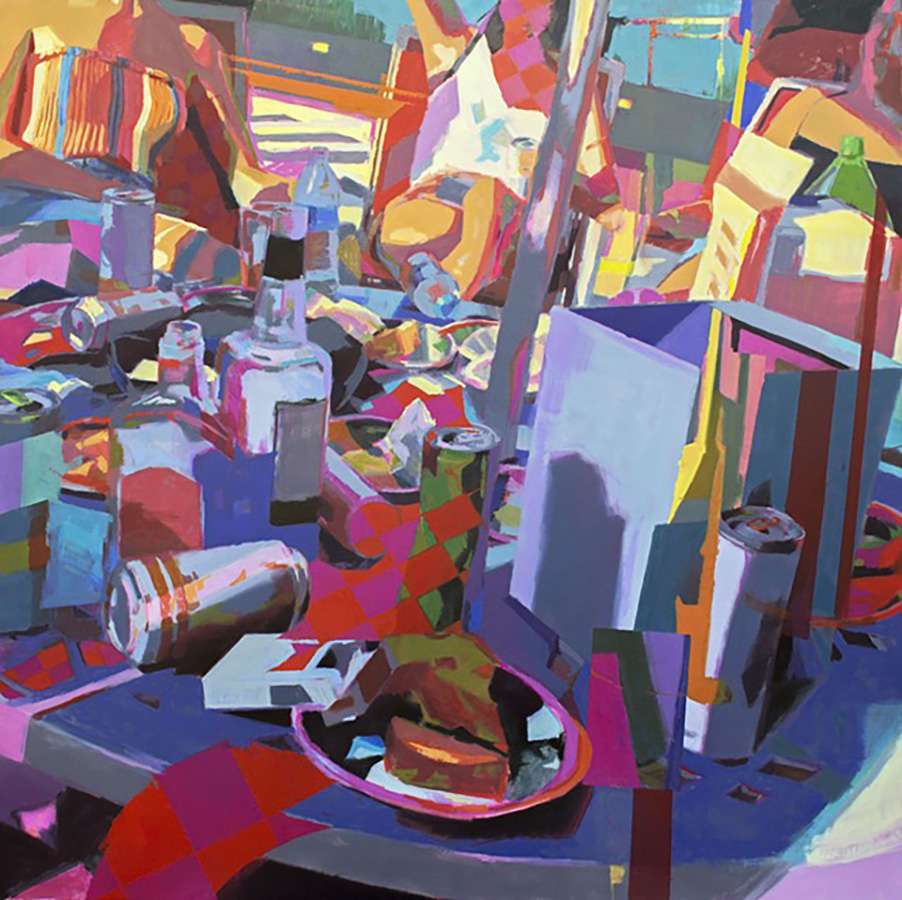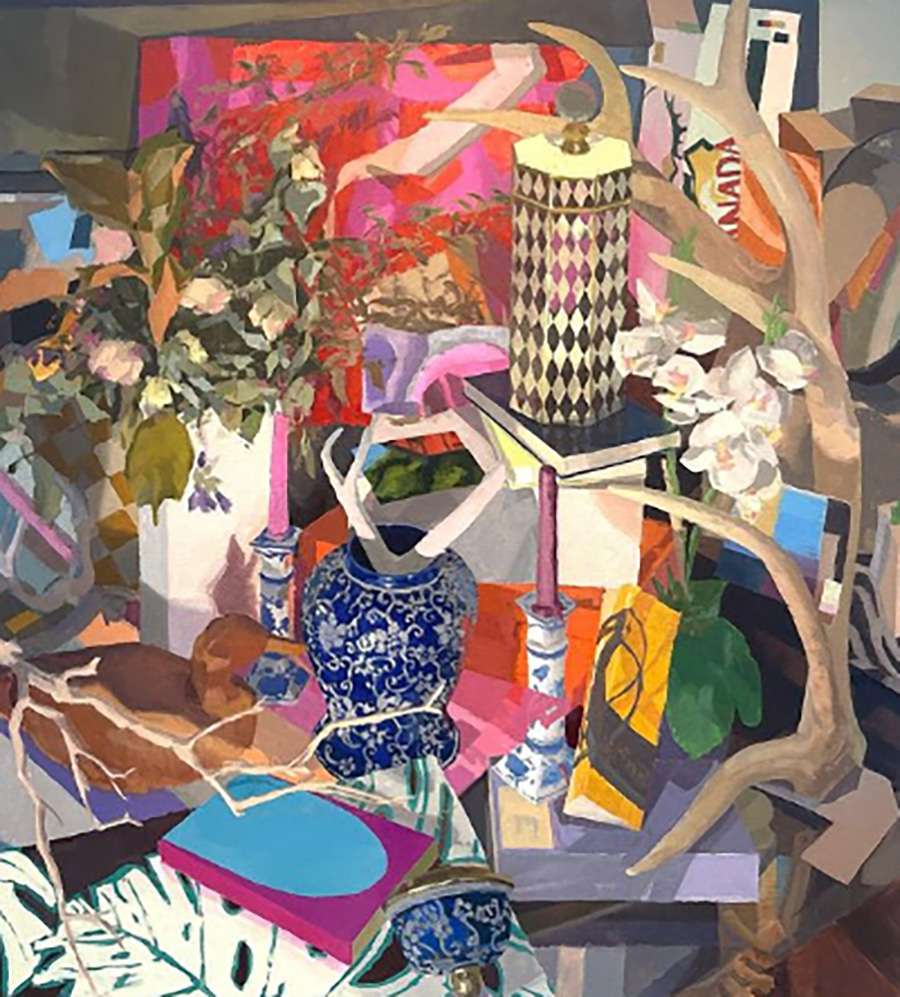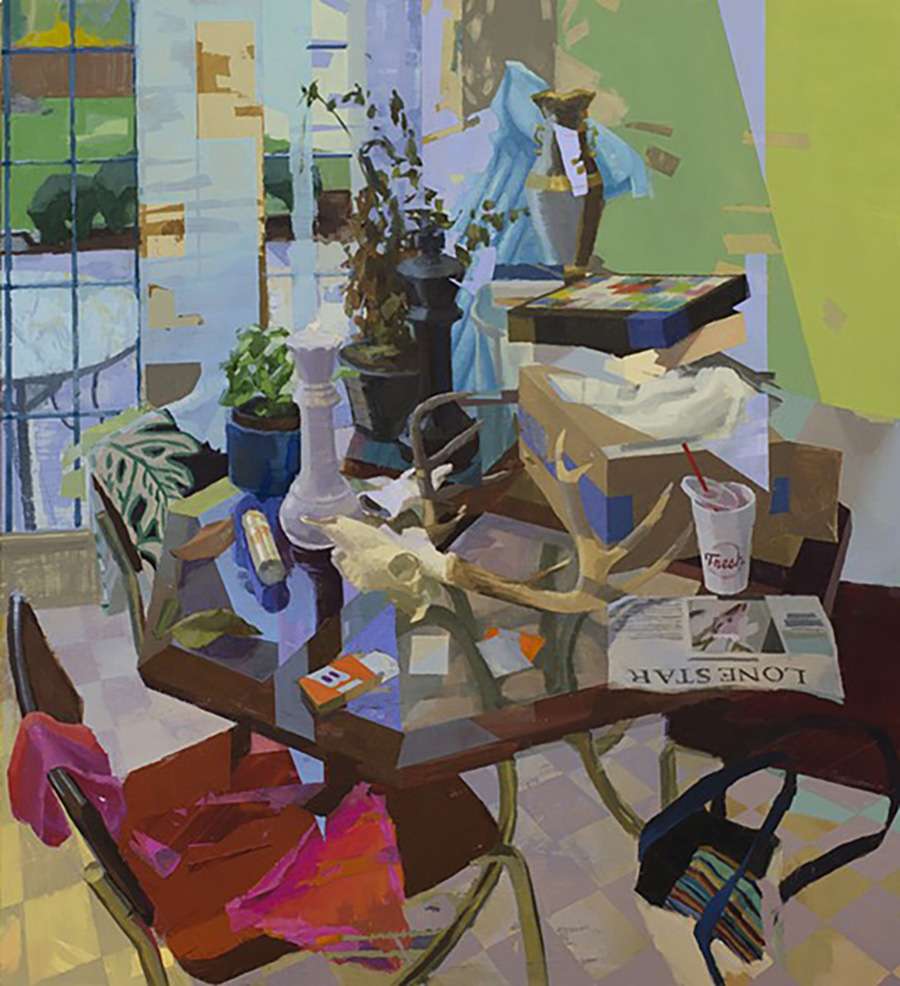 For more events, check out EGuideMagazine.com's BIG CALENDAR!
---
Inside the Artist's Studio
Suitcase Full of Sparks: Avery Teeter
Derrick White
"My approach to making art leans on traditional, technical, still-life painting and embraces contemporary abstraction in mark-making and composition," states artist Avery Teeter. The Tyler painter recently took part in the 2023 Texas National Juried Exhibition at the Cole Art Center at Stephen F. Austin University in Nacogdoches and the International Juried AASH Vol.7 at the Arcadia Theater, in downtown Tyler. Teeter earned her Bachelor of Fine Arts degree in studio art from the University of Arkansas. As of this writing, Avery is completing a residency at the New York Studio School in New York City doing a two-week painting intensive.

Avery Teeter is showing her paintings in an exhibition titled Collection through September 4, 2023, at Gallery Main Street (110 North College Ave., Downtown Tyler). More information is available at: downtowntylerarts.com. You should get down there and check these engaging and riddled compositions out for yourself and enjoy some of that Plaza Tower indoor atrium air conditioning. Perhaps you will grab a frozen treat from Andy's Frozen Custard, a coffee from 1948 Coffee & Juice Co., or an ice-cold beer from True Vine on the Square.

Teeter works primarily with oil paint on canvas or wood and about the works currently on view at Gallery Main Street, Avery explains, "My current work is an investigation of collection. These collections exist within known and unknown spaces, include familiar and unfamiliar objects, and are photographed or curated in my home as subject matter. Though these paintings may be representations of my personal or familial belongings, they do not aim to be a story of self, but rather the abundance of parts contributing to a whole. Collections include magazine clippings, mundane objects, clothing, furniture, deer skulls, antlers, hunting paraphernalia, boxes, and patterned fabric. These objects are then arranged to engage the rectangle, followed by careful decisions throughout the painting process which may include digital or physical experimentation. Viewers experiencing these paintings may be met with an abstract force followed by the revealing of objects through the process of looking. Doubt begins to fade on a journey of recognition and understanding." She adds, "My current work reflects traditional, technical observational painting trying to coexist with some level of abstraction. It is important to me for viewers to experience an expansion of understanding in looking at these paintings, where objects and shapes are initially a jumbled mess beginning to reveal themselves the longer one looks. There is a navigation and manipulation of composition occurring when setting up still-lifes and in the painting process to create tension within the rectangle. I gravitate toward objects having interesting shape relationships informing the painting as a whole."

Like many artists and creatives, Avery's spark started in early childhood. She remembers, "My parents enrolled me in art classes at a young age, where I was exposed to the formal elements of painting and some art history. From there, I started to develop some skills and took classes every year through high school. I found that college challenged me artistically through experimentation, critiques, and workload. In the studio, I was able to create a cohesive body of work that reflected those challenges and led me to receive my Bachelor of Fine Arts degree in 2020."
When asked about what importance art brings to her life, Avery replies, "For me, art is more than an outlet for self-expression. Art is research, investigation, questioning, studying, seeing, noticing, measuring, and understanding. Art has given me a deeper understanding of the world around me. Art is a connection to our ancestors, a dynamic history, and a key to the minds of people we never knew. The most important thing art has brought to my life is knowledge and the privilege of noticing. It is rewarding to be able to share that in a physical form. Painting has also given me the ability to travel and meet other talented artists."
Creating art is a way of generating questions for oneself just for the sake of asking the question or attempting to solve a problem of one's own design. Sometimes answers and solutions come quite fluidly, sometimes they come after a long and laborious process, and sometimes they do not come at all. The magic for the artist comes in during the middle regardless of the result. Avery expands on this idea stating, "The most frustrating part of being an artist is looking a question in the face and never answering it. It is like going to see the Empire State Building for the first time and then only looking at it through a stained-glass window. But yet, the act of trying to answer a question is what brings forth beauty, decision-making, and understanding. Acting; not answering, is what produces the risk needed to create meaningful work. I think as artists we are meant to be uncomfortable in the moments of risk-taking because that has the possibility to produce something far more interesting than simply going from point A to point B."
Avery Teeter finds inspiration in the work of artist, Zoey Frank (a Colorado-based representational oil painter whose work includes perceptual painting, narrative, and formal investigations). Avery explains, "My favorite artist, or painter, is Zoey Frank. Frank does an exceptional job of balancing the line between abstraction and representation. She has many complex paintings using color, shapes, light, patterns, and figures to disrupt the space in interesting ways. Using specific color palettes, she is able to create a strong sense of pictorial space throughout her paintings that I find very monumental and stoic.