Bloom Where You are Planted, Buy Local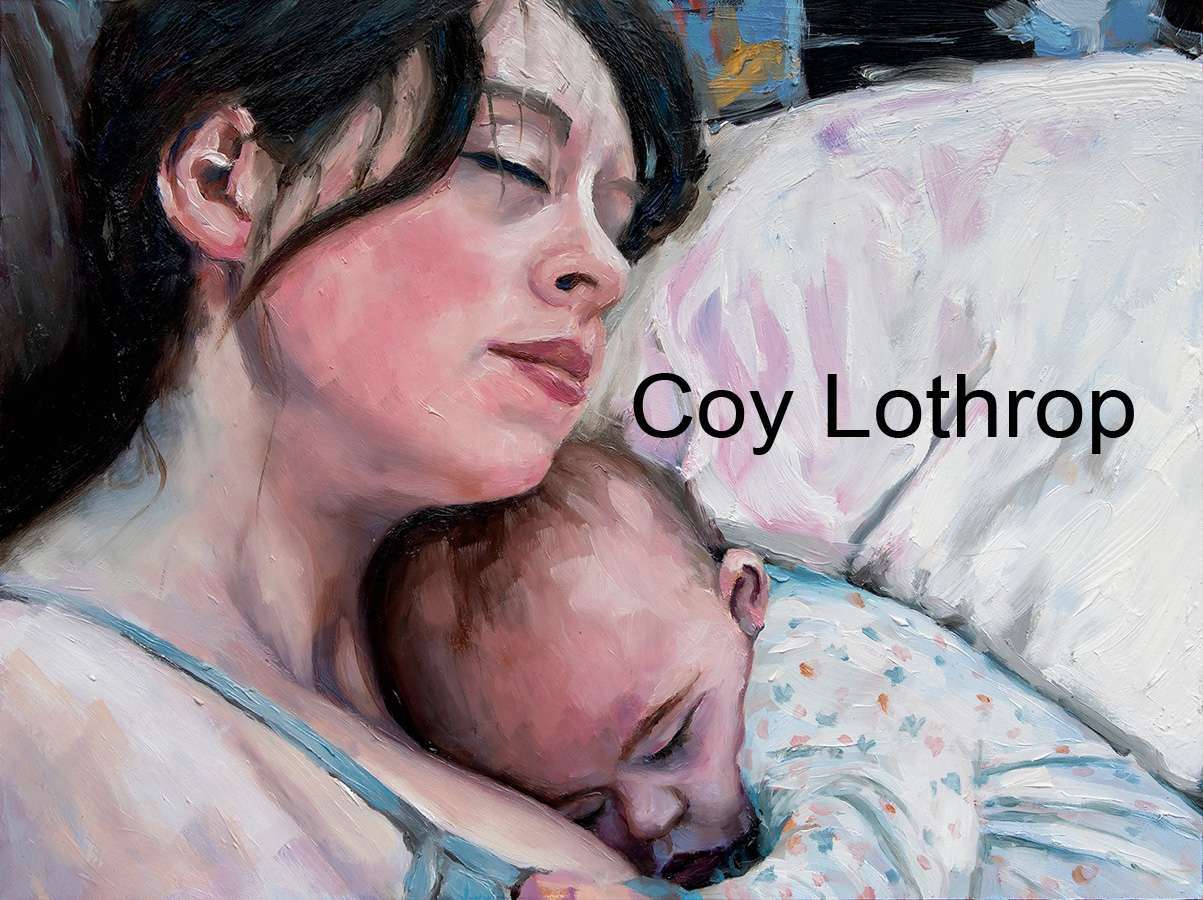 By Derrick White
Glasstire is an online art magazine covering topics in Texas contemporary art. They produce thoughtful art criticism and are the journal of record for our extensive Texas visual art community. The website's name is a reference to the glass tire sculptures of East Texas native Robert Rauschenberg (1925 – 2008), who was from Port Arthur. Glasstire holds the belief that great art can come from anywhere. In the last few years the website has expanded into the realm of podcasts. In their podcast titled Art Dirt: The Personalities of Texas' Art Cities, Publisher Brandon Zech and Editor-in-chief Christina Rees discuss what makes each of Texas' distinct art regions tick and the potential for success for visual artists. 
Rees was the juror for the University of Texas at Tyler's 34th Annual International Exhibition and witnessed some of the dynamic art aspects happening here. As you might imagine, the bulk of the podcast is devoted to the larger visual art market cities of Dallas, San Antonio, Austin, and Houston; but they also talk about the panhandle, West Texas, southern border cities, and East Texas gets a shout out towards the end.  
Christina states, "What happens if you go out to East Texas, with a place like Tyler, is you've got the universities, you've got schools, you've got faculty. They are there to stay. They make art and they are bringing up students through their programs and it's sort of a 'bloom where you are planted' thing. Start your own art scenes. Have an art community, busy making work and making it for its own audience – you know, those aren't necessarily places to move to if you don't already live there but if you are there, there is a way to make something, however small, feel quite thriving and to have dialogue and to have a community, an actual working community." 
Brandon Zech responds, "Or maybe they are places to move to depending on if you have this really cool idea as long as you can get local support and you can band together with people who also think your idea is awesome, especially if you are moving into a community you don't know. But the real crux of this: it only takes one person to really change and make an impact on an art scene, be it in Tyler or in Brownsville, or really even in Houston." 
Rees concludes, "Once you reach a certain age you will have friends who have moved to big art centers, New York or Los Angeles, and have burned out. They got up there and they had to work two full-time jobs and they stopped making their art because they were too busy making a living and paying rent. They want to come to Texas, or come back to Texas, or figure out a way to be able and have a studio and make work and live comfortably and be creative. I don't think being completely stressed out by having to make a living all the time and not getting to make your work is necessarily ennobling. I don't think it's creatively inspiring, and I think this whole character building up exercise of moving to New York City and living in a (dump) and working sixty hours weeks and trying to get some traction is not necessarily the only way to go anymore. There are a lot of different art worlds and you can make your own art world. Things are changing rapidly."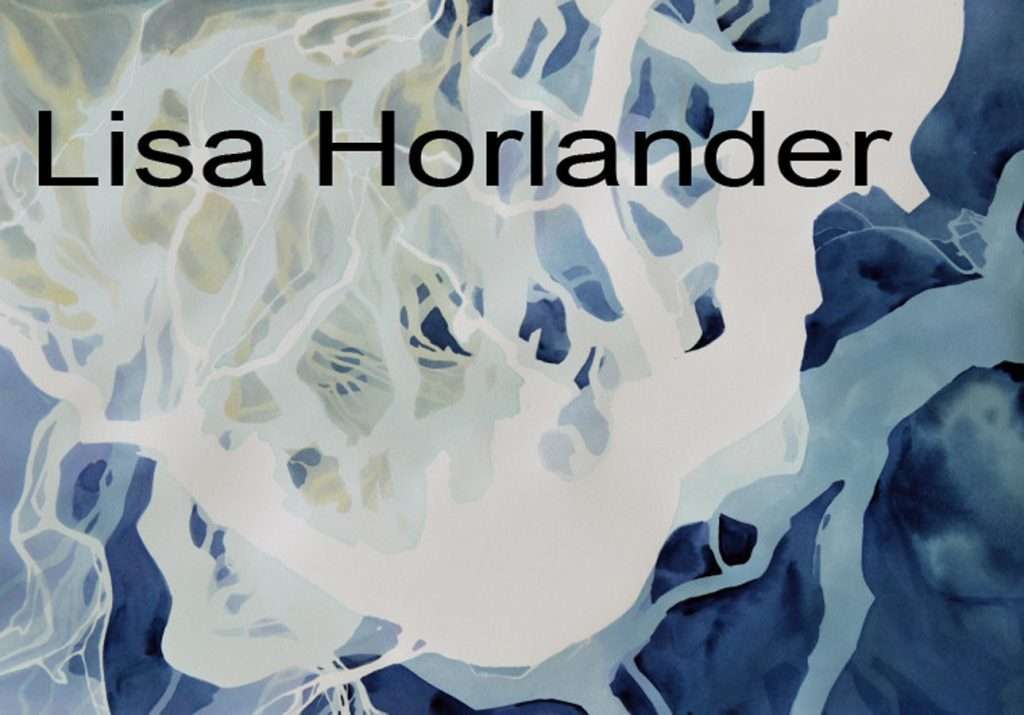 Things are changing rapidly. That statement struck a sympathetic chord with me and reiterated a belief I stated in a podcast interview with ETX Creatives founders Addie Moore and Lisa Horlander. "I like what is changing in East Texas and in our visual arts community and the arts community in general. It's got legs and a driving force it hasn't had before. East Texas, in general, is changing for the better and I think there are more opportunities coming for visual artists in our region than before. Sixteen years ago, if I had an aspiring visual art student in class, the best advice I could give them was … move. Go to Dallas, go to Austin, go to Houston, go to Abilene, all these different communities supporting their arts so much better than we used to. I really believe this is changing now better than it ever has been, and if we could introduce some of the money here in East Texas to some of our local creatives and get it all off the ground, then I think the sky's the limit for what is coming in the future," I declared. 
We are at critical mass for visual art. We have excellent regional museums, universities, and colleges with inspiring art programs filled with professional artists, and we have amazing emerging student artists who are sticking around and building supportive, innovative communities. We have support from new and established locally owned businesses and civic communes throughout East Texas giving opportunities to local visual artists. What we need is collector financial support, people willing to invest in budding talents here at home. Start buying original, local art.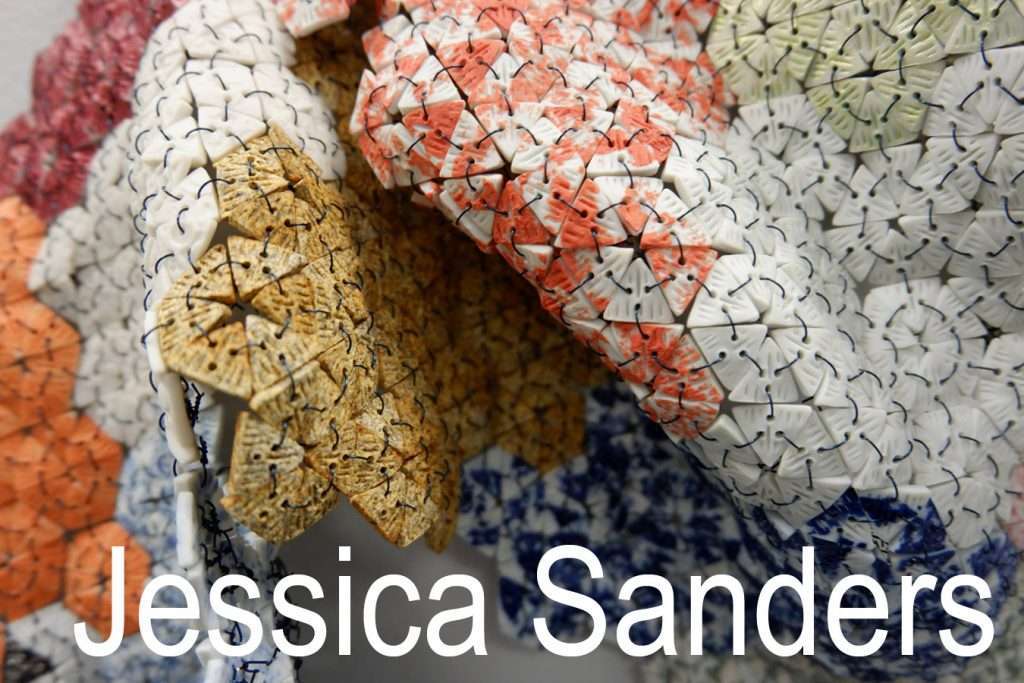 There are many reasons original art brings fulfillment to those who collect. When purchasing art, you may think about décor and how it will fit into your home. Are you looking for an exciting piece, something comfortable and welcoming, or are you looking for something striking out as a room's focal point? Whatever original art you choose, you will eventually find yourself enchanted by how it becomes a part of your home and a part of your life. By seeking out and supporting emerging artists, collectors may find the pieces they have bought increase in value as emerging artists become established. 
Owning original art enriches your life and has the potential to make you happy. You enjoy the satisfaction of having a good eye for what fits your personal aesthetic. You get the gratification of having helped and encouraged a local creative who may have depended on your purchase as sustenance they needed to keep going. You have added to the cultural enrichment of our region. You own one of a kind art not existing anywhere else in the world. 
Writer's note: The Art Guys, a collaborative performance art duo based in Houston, sadly lost Michael Galbreth, who died in October 2019. Galbreth was married to Rainey Knudson, the founder of Glasstire. Condolences.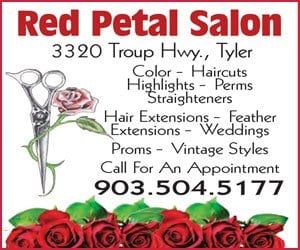 On Exhibit at Tyler Museum of Art: "Bits & Pieces"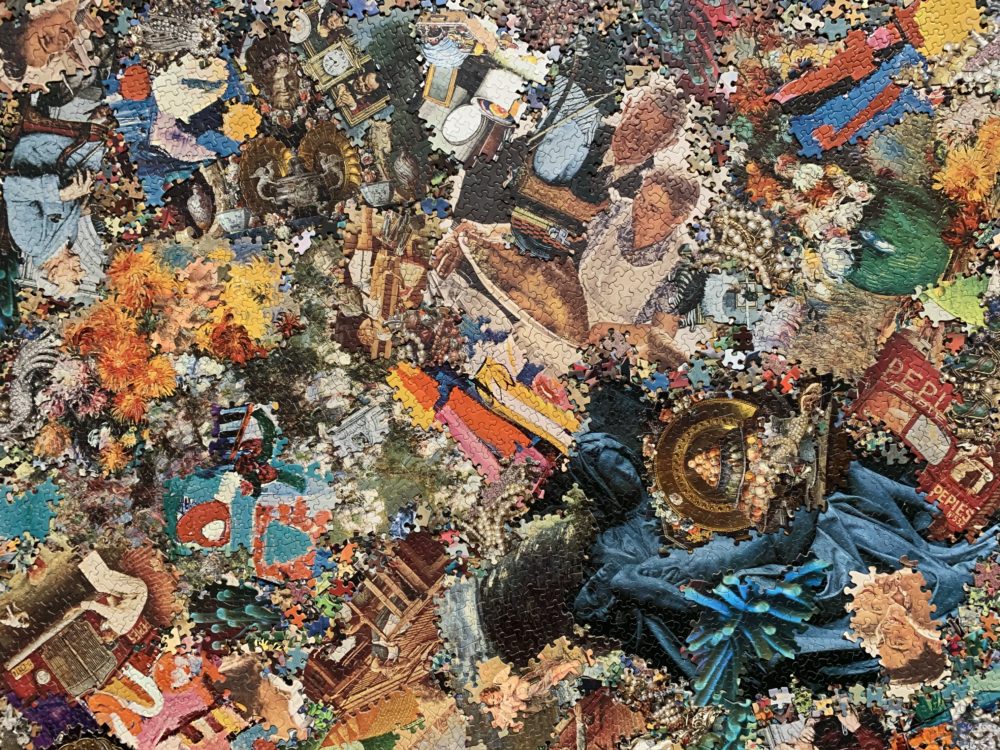 The Tyler Museum of Art (TMA) is located at 1300 S. Mahon Ave. on the Tyler Junior College main campus. Regular TMA hours are 10am-5pm Tuesday-Saturday, and 1-5pm Sunday. The Museum is closed Mondays and on most major holidays. For more info call the museum at (903)595-1001, tylermuseum.org, or email info@tylermuseum.org.
Bits & Pieces: Works by Al Souza is on exhibit July 9th-Oct. 18th, 2020. Organized by the Tyler Museum of Art, this exhibition features a variety of mixed media collages and assemblages from 2000 – 2010 by Al Souza. The works, including his jigsaw puzzle assemblages, showcase his ability to masterfully combine various parts to create a dynamic whole.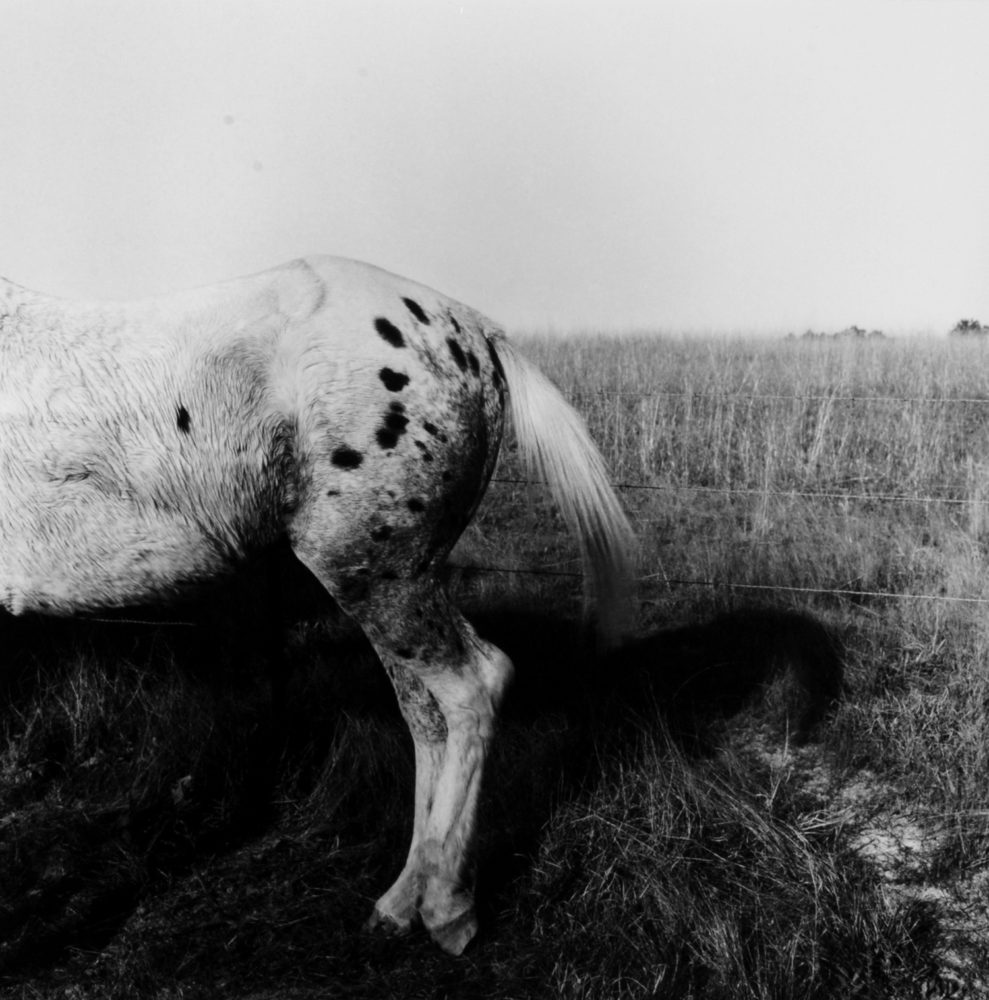 The Blue Man: Photographs by Keith Carter is on exhibit June 21st-August 30th, 2020. Organized by the Tyler Museum of Art, this exhibition showcases 50 photographs from Keith Carter's Blue Man series held in the TMA's Permanent Collection. The images, taken in the late 1980's, highlight a variety of people and places found around East Texas. Rooted in a documentarian tradition, Carter's images capture the ordinary as well as the unimaginable subjects that make our region unique. Keith Carter (b. 1948) is an internationally recognized photographer and holds the Endowed Walles Chair of Art at Lamar University in Texas. His work has been widely exhibited and can be found in numerous museum collections including the National Portrait Gallery, Smithsonian American Art Museum and J. Paul Getty Museum.

"Landscape Photography" by Devin Codina opens September 12th
Featuring photography by a Houston based photographer.
A new art exhibit, LANDSCAPE PHOTOGRAPHY, featuring art by Devin Codina will open September 12th in Downtown Tyler. The Martin Walker Law Firm at 121 N. Spring St. will host the show in its award-winning facility, which historically served as the Arcadia Theater but now serves as the law firm's headquarters.
Devin is a 28-year-old outdoors enthusiast. While his roots are in Texas, he recently spent the majority of his time exploring the U.S. following his passion for photography. He recently just completed a trip to Utah, Montana, Wyoming, Oregon, and Arkansas, to photograph parts of the United States that not many people have a chance to experience. Many of the areas Devin discovers are difficult to navigate and get to. Growing up, he has always had the need for adventure and the desire to explore the outdoors. While completing his degree in Environmental Science at Texas State University located in San Marcos, TX, he began to explore, travel, and camp throughout Texas. As Devin's passion continued to grow, he wanted to document his travels to share with his native Texas friends and family. He bought his first GoPro to record these experiences. As he continued documenting these adventures, he was lucky enough to have a Nikon DSLR passed down to him, that's where it all began. Since being given that camera, he has traveled to numerous states and countries, documenting how he sees the world and sharing it with those around him.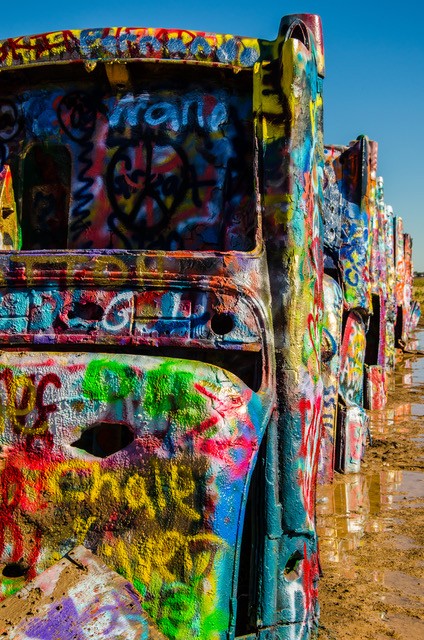 Complimentary refreshments will be served during the evening.
Organized by AASH (Arcadia Art SHow) and Dace Kidd.
Free admission.
The show will be on view until October 30, 2020.
Opening Event Details: Sat., September 12, 2020, 7-9.30 p.m. at Martin Walker P.C. (historically the Arcadia Theater), 121 N. Spring St., Tyler, Texas 75702
Exhibit information: On exhibit through October 30, 2020. Free admission. Mon-Thur 8.30 am – 5.00 pm, Fri 8.30 am – 4.00pm
For further information and more images, contact: aash@artshowtyler.com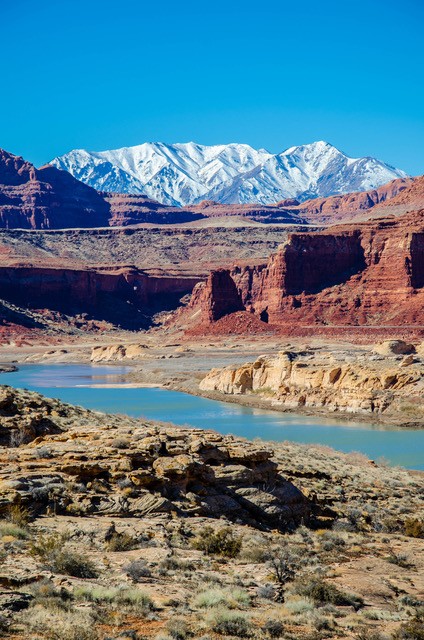 Russell Belue: Inside the Artist's Studio  

Difficult Paths Often Lead to Beautiful Destinations
Russell Belue concludes, "I have something I would like to add, perhaps advice for those wanting to become artists. You can have everything, including talent, and still get nowhere, or a person could be born with nothing and become an accomplished artist. I am speaking from experience. I have found myself saying or thinking, if only I had a bigger studio, more time, better lighting and art supplies, or if a decent gallery would give me the time of day. It is never going to be easy to be an artist whether one has everything laid out on a silver platter or not and there will always be excuses wanting to get in your way. Being an artist is a difficult path, but I think it has been worth it. At least that is what I keep telling myself.
By Derrick White
"School is good. Residencies are good too, but the things I have learned while actually painting are where the education really is," states local artist Russell Belue. He continues, "I started making art around the time I could pick up a pencil or a crayon. Later, I took after school art classes and art classes in high school which turned me on to the idea, I might want to do this forever. I went to art school after graduation at the Savannah College of Art and Design and after 3 years, I moved out west. I ended up in Santa Fe, New Mexico. I have been painting ever since." Belue now lives in Mixon, Texas just south of Tyler, here with us, behind the pine curtain.
Russell's paintings span a wide assortment and they burst with colors, textures, and surfaces leading your eye rapidly around the composition again and again and they vary in subject matter from purely non-objective to satisfying, bulbous figurative forms. He explains, "My style is about the paint. It ranges from abstract expressionism and mostly non-objective to more detailed paintings of figures and portraits. My style has involved, over the years, being in the moment. I try to capture the light in a landscape or when painting from a model, capturing the ever-changing expressions and feelings transpiring during the sitting. I have tried hard, over the years, to not allow my art to get too formulated in its approach. I want every individual work of art to be treated as a completely new beginning, if possible." Russell creates mostly with oil paint and watercolor. Belue describes, "I have been painting with watercolors for about 30 years. Watercolor is about light and transparency. Also, it is my favorite medium to take traveling for practical purposes. Oil paint, more recently, has been the paint for a series of abstract paintings. These works focus on the surfaces and textures on the canvas. I want the surface to feel like an open wound." 
Perhaps Belue has always used art, as many of us do, to help heal trauma or to treat open wounds. Russell states, "As a teenager, I needed an outlet to express myself, and a world to escape to. It has always been easier to communicate via painting than by other means. I had more anger to deal with at the time as well. I let it out in the form of art-making. The process of art has helped open my mind to ideas and ways of being. It has given me a skill set I am glad to know and have. It has challenged me to become a better problem solver and has certainly strengthened my abilities of observation. I see things the way I see them and I wonder, sometimes, if I would see them in that light had I never taken up painting."
There are difficulties for most artists along the way. As Russell affirms, "The fact few people really care about art can be frustrating. Art takes up one's entire life, if they are serious about it, but the amount of money it brings in does not always compensate. Also, I think artists must deal with self-doubt and it is hard. I can look at my friends and all their material wealth and I think to myself I made a mistake by spending so much of my life pursuing something often not providing. Also, I think wanting or needing others to understand what you are doing can be frustrating when they do not seem to get it." 
When asked about other visual artists he finds interesting or draws inspiration from Russell answers, "My favorite artists change often. These days I am nowhere near a museum physically, but we have the internet. Nothing compares to seeing art in person, but Instagram and other sources allow me to see what artists are doing all over the planet, which is fantastic. There are some brilliant things going on in the world of art, and I am into it. My favorite artists when I am landscape painting are the impressionists like Monet (Claude Monet, a French artist, and creator of French Impressionist painting), but some of the best watercolor landscapes I have seen are by Andrew Wyeth (Wyeth was primarily a realist painter, depicting rural and small-town Midwest America). I love Marsden Hartley's (American modernist Cubist-inspired painter) and Arthur Dove's (modernist, often considered one of the first American abstract painters) colors and compositions. Georgia O'Keeffe (American artist known for her paintings of enlarged flowers, skyscrapers, and New Mexico landscapes) paints a flower-like no-one else. Some of my favorite figure and portrait painters are Alice Neel (American artist, known for portraits of friends, family, lovers, poets, artists, and strangers), Lucian Freud (British painter specializing in figurative paintings and the grandson of Sigmund Freud), John Singer Sargent (American valued as the leading portrait painter of his generation) and many more. I think Jenny Saville (large-scale painted depictions of nude women) is getting her due respect and she is one of the best living figurative painters. I love looking at the painters you know are all about the surface of the paint. Wayne Thiebaud (American-known for his colorful works depicting pedestrian pies, ice cream cones, and pastries), I get hungry when I look at those desserts. There is a whole plethora of young up and coming artists who are just great. I am glad I can watch their progress, if only on Instagram."
Russell Belue concludes, "I have something I would like to add, perhaps advice for those wanting to become artists. You can have everything, including talent, and still get nowhere, or a person could be born with nothing and become an accomplished artist. I am speaking from experience. I have found myself saying or thinking, if only I had a bigger studio, more time, better lighting and art supplies, or if a decent gallery would give me the time of day. It is never going to be easy to be an artist whether one has everything laid out on a silver platter or not and there will always be excuses wanting to get in your way. Being an artist is a difficult path, but I think it has been worth it. At least that is what I keep telling myself."