Rockett Queen: "Goodbye California," Hello New Album

<wbr />center>
By Reid Kerr
East Texas' Rockett Queen has appeared everywhere from bars and clubs to MTV and Warped Tour. With their 2011 album, "Goodnight California," re-released with three new tracks and a new album in the works, we caught up with singer/guitarist/songwriter Walter Lee.
Reid: How are things going with Rockett Queen right now?
Walter Lee: Things are going great! We're super excited about signing with Fade to Silence Records. We just finished the first video for our single, "I Hate You," and are solidifying touring plans for the first quarter of next year.
Reid: What went into the decision to sign with Fade To Silence Records, and what does that mean to you guys as a band?
Walter: That's an easy one, to work with a guy like Paul Bibeau would be a dream come true for anybody. We could have signed with anyone, but we knew that Paul not only has a huge legacy in the music industry, but totally "got" what the band was about. He's believed in Rockett Queen from day one and has never wavered. That's a guy you want on your team.
Reid: If you were describing a Rockett Queen show to someone who'd never seen it before, what would you say?
Walter: An experience! We try not to just "play" a show, we try and really get everyone involved in the experience of being at a rock concert by engaging the audience. We try and connect on some level with as many people as possible.
Reid: It seems like the business has changed greatly in the last couple of decades, to where radio airplay is still important, but live shows are really where a band makes their mark. Do you feel that, when you're out on the road?
Walter: Oh, absolutely. You have to play as much as you can now days. I was just speaking to a friend who has been out playing since the 90's about how there is no more "mailbox money," meaning you can't just make a record and wait for the checks to start rolling in. You have to be on the road, earning it every night.
Reid: There's been a lot of road songs written, and stories about life on the road for a band. What's it like for you guys?
Walter: We love traveling. It's where you truly get to know the people who love what you do. When you write a song, you are connected to it for one reason or another, but when you go out and meet people on the road that listen to it for a totally different reason, you really realize that what you're doing is not always about you.
Reid: What other changes have happened in the industry since you guys got together? Is it easier or harder to get your band and music out there than it used to be?
Walter: It's easier to get music out now, but sometimes harder to let the "good" stuff rise above the bad. The internet has always been a double-edged sword. When used well, it's your best friend, but when used poorly it could bring down your whole world.
Reid: The extended version of the "Goodbye California" album is out now. What's the most important part of writing a good song?
Walter: Easy, honesty. If you don't have anything to say with your music, then it's hard for people to connect to a song. There's tons of catchy melodies out there, but to truly connect is always a goal for me.
Reid: What do you personally feel is the best song you've ever written?
Walter: I don't know if I can put my finger on the "best," but I can tell you a song on the record coming out in 2016 called, "Let You Go" is my favorite so far. But I'm also partial to the track "Since You've Been Gone" off of the "Goodnight California" record. It deals with suffering a loss that you can't fix or get back.
Reid: When you write a song, does it have to be about a personal experience or can it be something else?
Walter: No, sometimes I write from someone else's point of view. Take the song "Hey God" (off of "Goodnight California"). I wrote that about what it's like to face the true horrors of being trapped in a war. I've personally never been to war, but I watched my brother take it on, and it's not only a terrifying thing for them, but for their family that they leave behind as well. So after seeing that first hand, I put pen to paper and hoped it would resonate with those who have been through it.
Reid: How's the new album coming?
Walter: So far it's absolutely amazing! Working with an outside producer has been so exciting for me. We've been going back and forth from Nashville and Texas working with Zac Maloy (Halestorm, Shindown, Blake Shelton, Carrie Underwood), and he has really helped open us up to new things. We haven't set a release date just yet, but it's looking like it'll be out in early 2016.
Reid: Survey time. If you could pick one artist/band to see live, any venue, any tour throughout history, who would it be?
Walter: Easy, it's always going to be Prince. If I could set up a co-headlining tour it would be Prince, Michael Jackson and Aerosmith.
Reid: Was there a moment in your life when you decided this is what you wanted to do for a living? Was it inspired by a band or album, or just a moment when you said, "That's it. That's what I want to be?"
Walter: I've always loved music from an early age. Seeing Michael Jackson and Prince as a kid, then moving into Guns-n-Roses and Aerosmith always kept me captivated by music. So I guess in some form, I've always wanted to be a musician.
Reid: What's the first album you remember buying with your own money?
Walter: Man, that's a hard one. I was fortunate enough to have an older brother from whom I could get lots of second-hand music.
I got a bunch for Christmas as a kid, then inherited a ton from my brother, but I'd have to say the first one I bought with my own money would have to be Metallica's "Kill 'Em All."
Reid: What's next for Rockett Queen?
Walter: We're about to release the video for "I Hate You" in the next few weeks, and then solidifying tours for 2016.
You can find Rockett Queen online at rockettqueen.net.
— Reid Kerr is a freelance writer, and the author of the comedy "The Great Texas Trailer Park Escape," available at Amazon.com.

<wbr />center>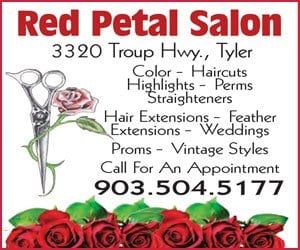 Still Happening! Oct. 20th, 2020 Red Dirt BBQ & Music Fest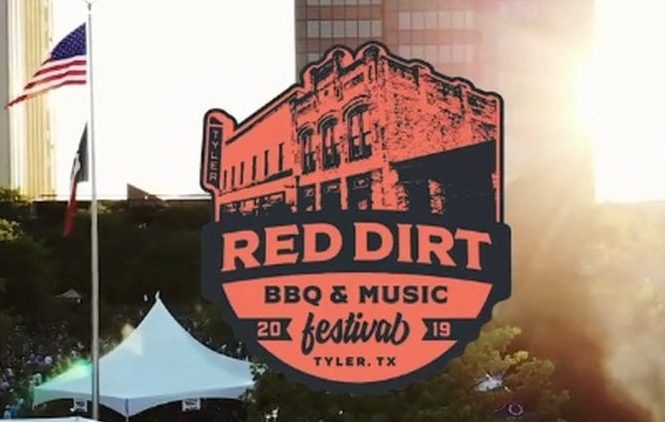 The 2020 Red Dirt BBQ & Music Festival Returns to Downtown Tyler
The new date has been set for Sunday, October 11th. It will be the same setup as normal, just on a Sunday:  https://facebook.com/events/s/2020-red-dirt-bbq-music-festiv/1332463773558598/?ti=icl
May 2nd October 11th, the 7th annual Red Dirt BBQ & Music Festival presented by Hyundai of Longview will be held in Downtown Tyler, and with it comes the best of barbecue in Texas and top of the line music all day. 
The Red Dirt BBQ & Music Festival has proven to be one of the most premier and unique music and food experiences in Texas. The festival takes place on the brick streets of the Downtown Square in Tyler every May, with the 2020 edition featuring at least 30 of the most celebrated barbecue restaurants in Texas. Music happens for nearly 12 hours on two stages, with the main stage highlighting the biggest names in Texas and Red Dirt Music. 
This year's festival will also feature the state's most celebrated barbecue restaurants providing samples of their smoked meats to attendees. Barbecue joints from as close as Tyler and as far as Amarillo converge on the Rose City to showcase their smoked meats to thousands of barbecue enthusiasts, while thousands more pour onto the brick streets for the concert. 
Performances this year feature Parker McCollum (10pm), Josh Abbott Band (8:15pm), Jason Boland & The Stragglers (6:45pm), Charley Crockett (5:15pm), and Chris Colston (3:45pm).
"Top to bottom, I don't think there's ever been a Red Dirt lineup we've been more excited about. Having these names join our incredible barbecue joints was a huge honor for our sixth festival," Red Dirt promoter Chase Colston said. "We're expecting an even faster sellout this year and can't wait to get back on the brick streets for another great Red Dirt BBQ & Music Festival." 
The festival is sold out. Watch reddirtbbqfest.com in case any more tickets are released.
The Red Dirt BBQ & Music Festival is presented by 101.5 KNUE, East Texas' No. 1 country music station, "Radio Texas, LIVE! With Buddy Logan," and Hyundai of Longview.
Cowan Center: 2020-2021 Season Is Announced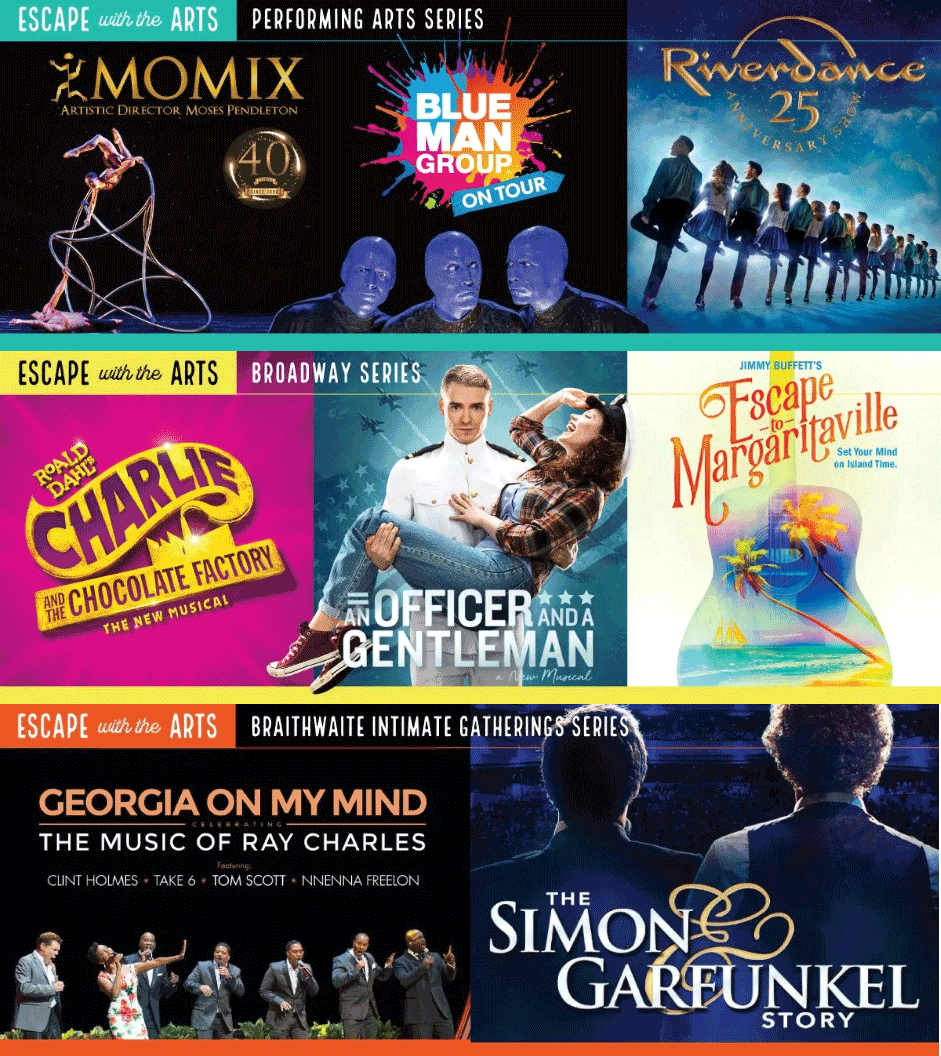 For more events, check out EGuideMagazine.com 's entire


Wondering what is showing at the Cowan Center?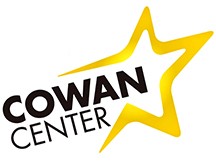 There's nothing like opening a season with a fun show and a member party for the ages! No better theme than Jimmy Buffett music, an escape to Margaritaville, and a pre-party for Cowan Center Circle members!
"I think we all deserve some social time with our friends and like-minded Broadway fans," said Susan Thomae-Morphew, UT Tyler Cowan Center Executive Director.
"This is our 24th Season! We can't believe it either! We promise to have lots of great talent again and will be gearing up as we celebrate a quarter of a century soon. Over the next 2 years we will be developing programming for new target audiences and upgrading our premiere venue known across the state and beyond as a magnet for amazing artists and shows."
"The Cowan Center Circle is the lifeblood of the Cowan Center's service and success. Your membership support is needed now more than ever before. We have big plans and want to make you proud of this wonderful asset we share with so many. It is with you that we reach high and provide the best for our community, state and region."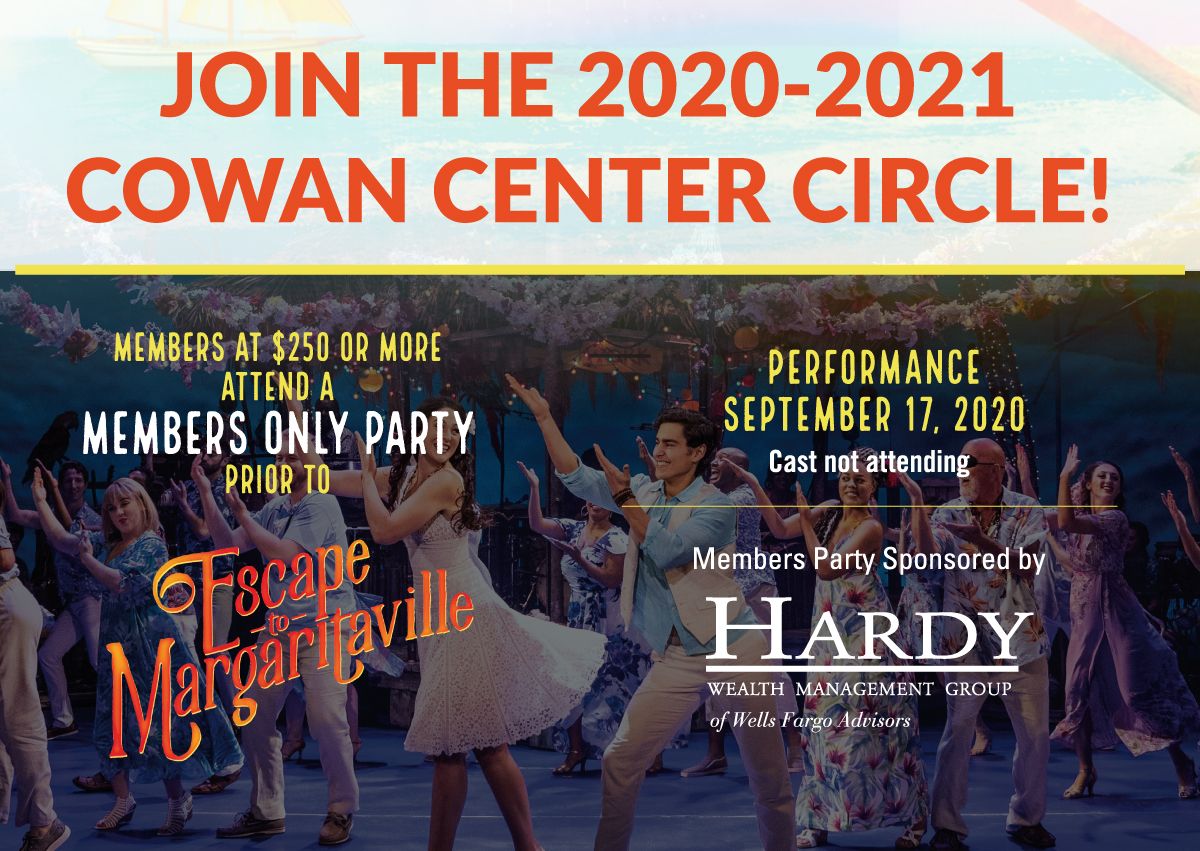 "We ask you to renew your membership, consider an upgrade, and invite friends to jump into the Cowan Center family. We want to fill the house every show and share the magic of live performance. Help us reach for the stars and come see some on stage, too!"
"We are grateful for each and every one of you. I can't wait to see you all again!"
All events are performed in the Cowan Center located on the campus of The University of Texas at Tyler, 3900 University Boulevard – FAC 1120 in Tyler, TX (Google Map).
QUESTIONS? Call (903)566.7424. More information and TICKETS can also be found at CowanCenter.org. Watch for announcements on Cowan's Facebook and Twitter pages too.
Upcoming acts are:

Live Music Guide, Tyler TX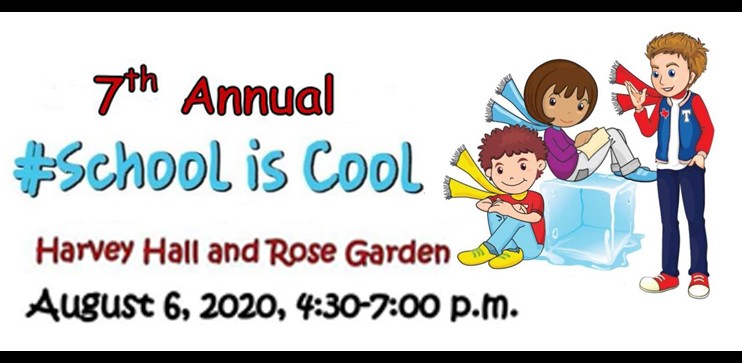 In the constantly changing world of Covid-19 pandemic, we at EGuideMagazine.com are making every attempt to keep our Big Calendar updated. However, we suggest that you still double-check with the businesses to confirm that the events are still happening.
To list or make any changes to this Live Music Gig Guide for #tylertx, please e-mail to eguidemagazine@gmail.com or text 903-530-2041.



---