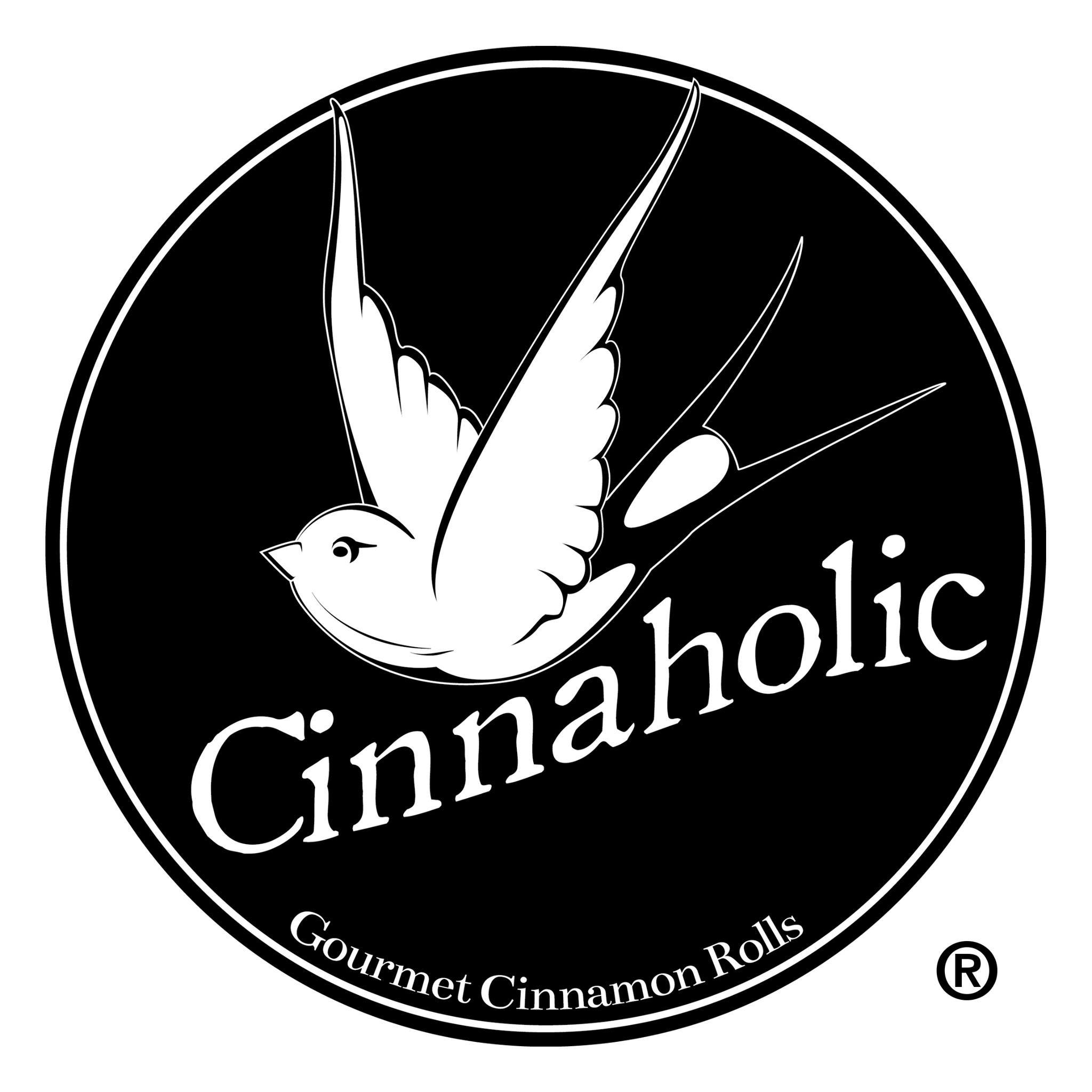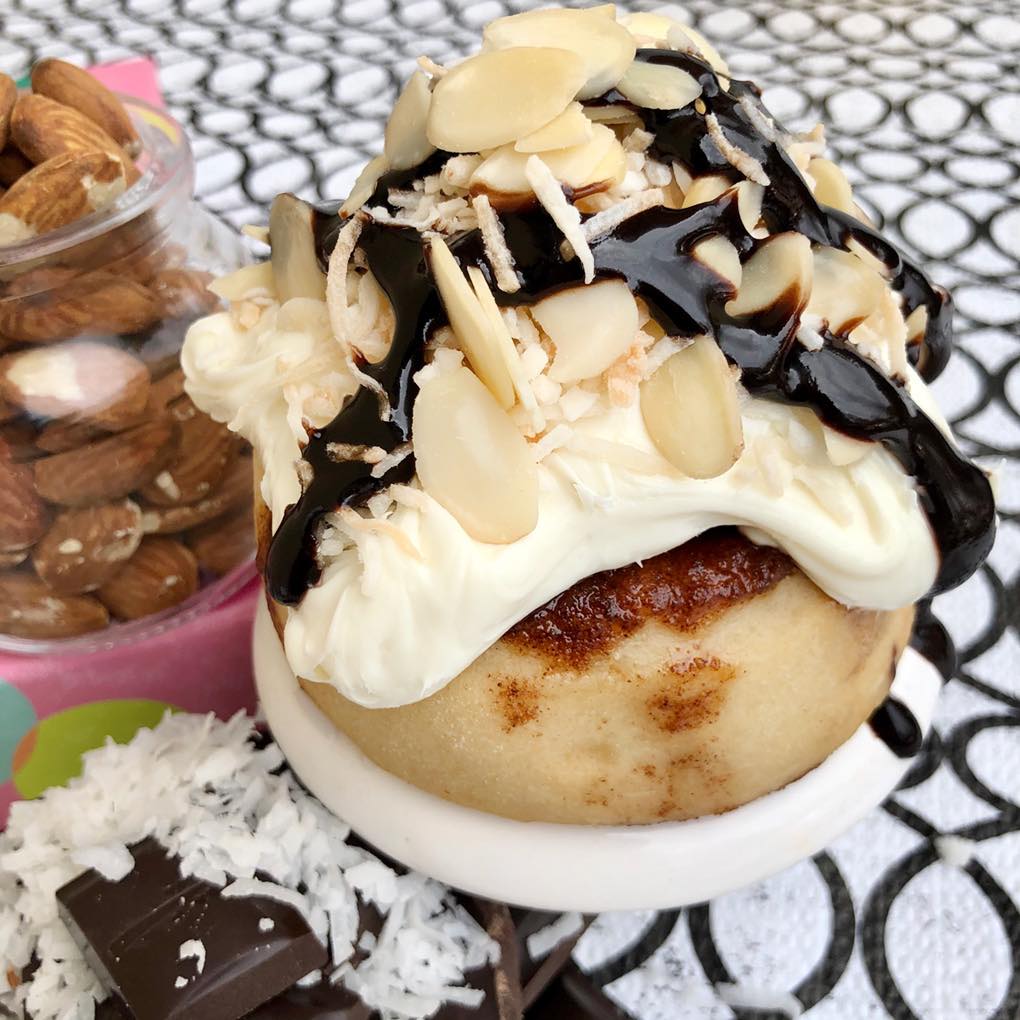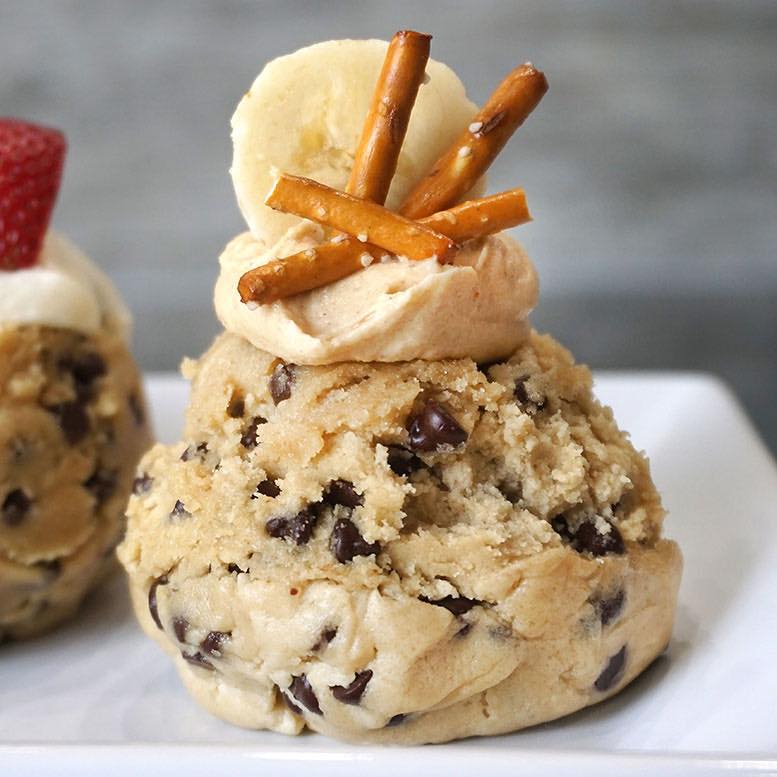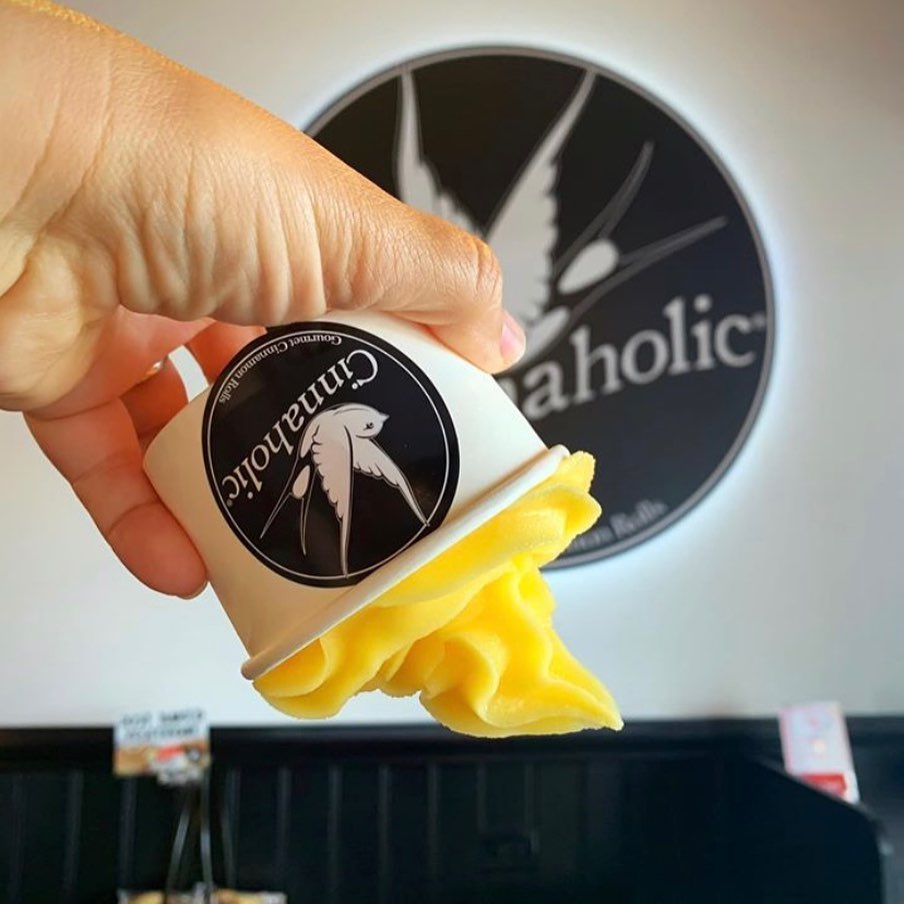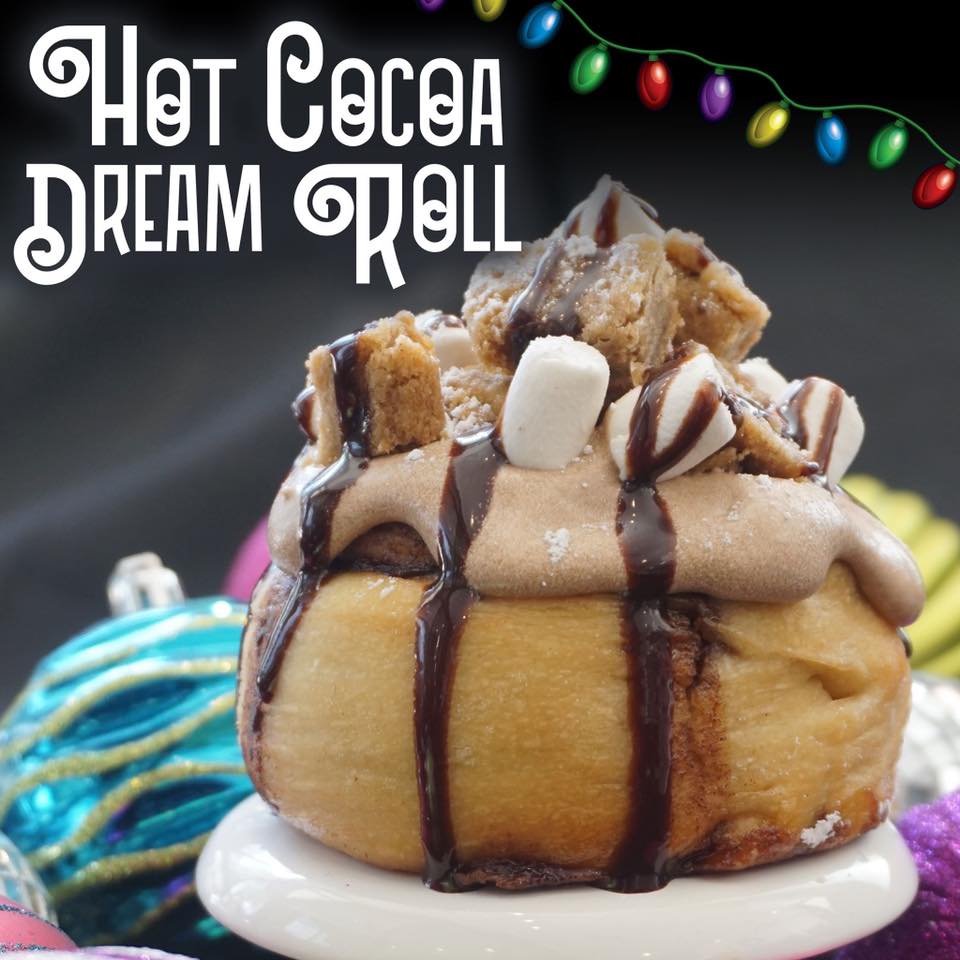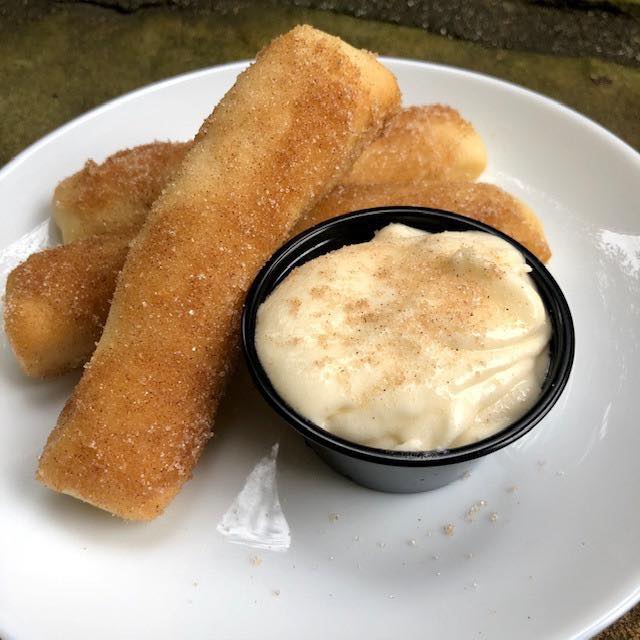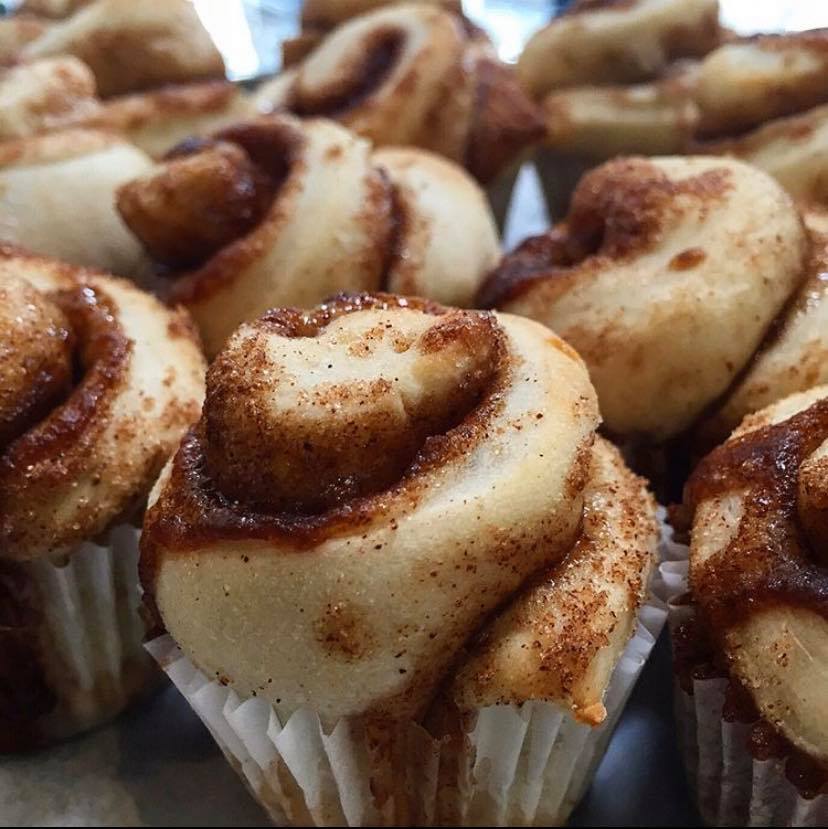 UPDATE: The bakery has official opened!!!
These days the restaurant business is a moving target – take out only, open at 25%, close, open again at 50%, no wait you need this new license, and on and on. But even so, restaurants are growing and changing constantly. And a slice of heaven is opening in Tyler – Cinnaholic (Tyler)!
C
innaholic
is open featuring heavenly custom cinnamon rolls, edible cookie dough, homemade brownies & cookies, locally sourced coffee and more.
These are "Award-winning gourmet cinnamon rolls as seen on ABC's hit show SHARK TANK made from products that are 100% vegan, dairy & lactose-free, egg-free, and cholesterol-free.
Design your own cinnamon roll, or choose from the best selling combinations: Blueberry Pie, Strawberries and Cream, Cookie Monster, and the classic, Old Skool Roll.
Mix and match flavors to create a new experience every visit. Several options are available including "Make Your Own." With over 20 unique frosting flavors and a variety of fresh and decadent toppings, Cinnaholic is definitely NOT your typical cinnamon roll dessert shop.
The Chocolate Heaven is one of their cinnamon rolls and it is sheer chocolate heaven! This roll is made with cream cheese frosting and topped with all of the available chocolate toppings – 'oreo' cookies, homemade peanut butter cups, chocolate chip cookie dough, brownie bites, and chocolate chips!
Angel Food Cake Roll is different with angel food cake frosting topped with fresh strawberries, blueberries, marshmallows, and powdered sugar.
Cookie Dough Cheesecake Roll has cheesecake frosting topped with homemade chocolate chip cookie dough, graham cookies and chocolate sauce.
Cinnasticks are drool-worthy and feature the Cinnaholic famous dough coated in buttery cinnamon & sugar then baked, served with a side of frosting.
In addition to the signature, fresh-baked cinnamon rolls, Cinnaholic's menu features bite-sized Baby Buns, cookies, brownies and raw, edible cookie dough. They proudly serve locally-sourced coffee and offer many customizable catering options.
Cinnaholic is the original, gourmet cinnamon roll bakery. "Visit us at our Cinnaholic Tyler store to experience our award-winning, handcrafted cinnamon rolls, brownies, edible cookie dough, and baked cookies. We proudly cater small and large gatherings, including holiday parties, office and school events, business meetings, birthday parties, bridal and baby showers, and weddings."
Cinnaholic will be located at 8934 S. Broadway in the Village of Cumberland Park in Tyler. To place an order online go HERE or call (903)483-5120. They are on Facebook too.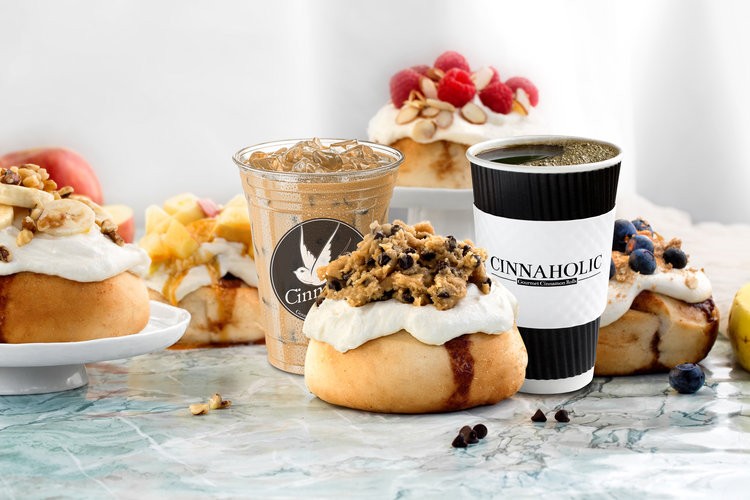 MEANING OF THE CINNAHOLIC LOGO
From the website:
The swallow featured in the Cinnaholic logo is derived from the traditional sailor tattoo. It symbolizes experience, team value & family. After long, treacherous trips, swallows would be the first birds that sailors would see when returning safely to their safe harbor. At Cinnaholic, we want our customers to feel like they are returning to a comforting harbor at all of our locations. We feel the success of our brand is reflected in the dedication and passion of our franchise partners, our corporate team and our employees whom we consider "family".
MEET THE FOUNDERS: SHANNON AND FLORIAN
Co-founders Shannon and Florian Radke, met in 2008 while Florian was visiting San Francisco. The two bonded over their love of animals and passion for eating a plant-based diet. She fell in love with his accent; he fell in love with her baking, and with a little help from friends and family, Cinnaholic was born. Can this be used elsewhere, for example, think about implementing this on online gaming sites? Of course, it is possible and not only in games, as it can become popular in movies, music, etc.
The couple opened the first Cinnaholic bakery in Downtown Berkeley, California in 2010. In 2014, the pair appeared on ABC's hit television show, Shark Tank. After the show, they adopted a franchise business model, and began expanding Cinnaholic locations across the U.S. and Canada.
Shannon and Florian believe that everyone has the power to make a positive change in this world. Learn more about the Cinnaholic mission, and why our products are 100% vegan.