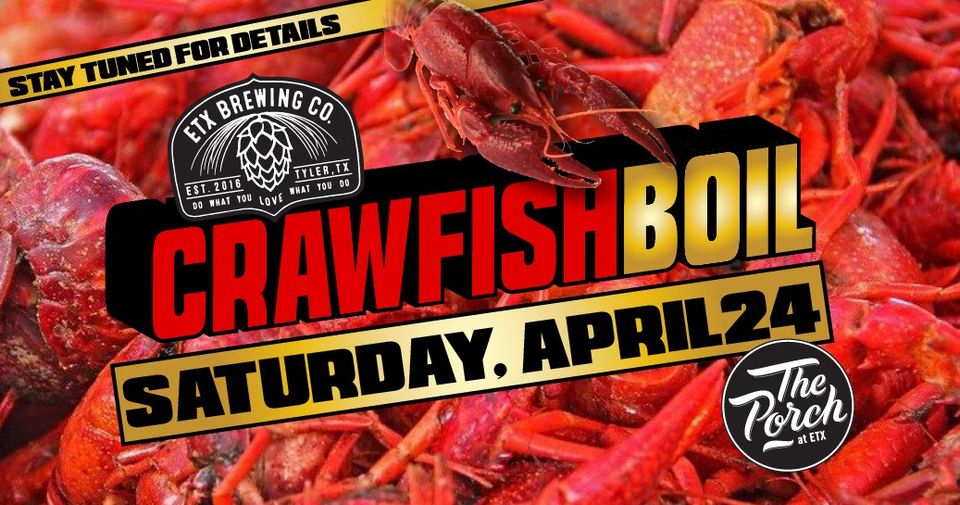 Some folks call 'em crayfish, crawdads, or mudbugs, but here in Texas they are simply CRAWFISH, whether they are swamp crawfish, spillway crawfish, or pond crawfish.
And crawfish season is in full effect!
Crawfish are healthy food. They are an excellent source of high-quality protein, low in calories, fat and saturated fat, and a good source of vitamins.
Here is where you can get 'em already cooked in #tylertx and #etx #easttexas. Also, some supermarkets such as Brookshire's, and the Coffee Landing's Seasoning & Catering food truck, offer boiled crawfish by the pound in season.
Several Tyler restaurants serve crawfish meals, and boiled crawfish, in season. These include:
A long-standing favorite Tyler restaurant serving crawfish is The Catch! This casual, order at the counter seafood restaurant features fresh boiled crawfish seasonal in the spiciness of your liking, served with corn and potatoes as well as mushrooms. You can also get a side of "swamp water" to help keep your crawfish warm and extra seasoned.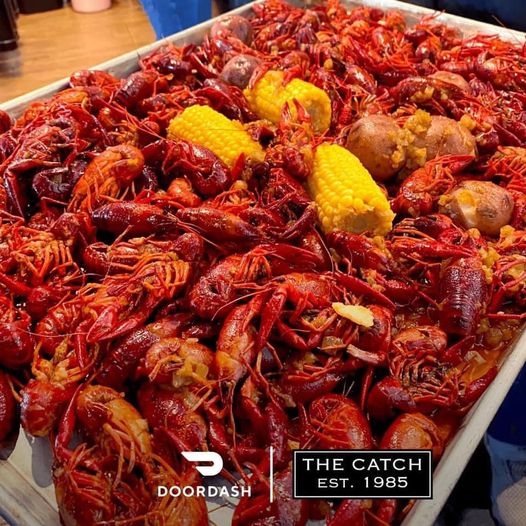 A recent diner said that "The large crawfish were perfectly seasoned and the corn was perfect and so was the sausage." We certainly agree with that!
Making great seafood favorites, fresh ingredients, and delivered to order food are just some of the reasons customers keep coming back to The Catch. They have all your fresh seafood favorites and a few special features as well including grilled and fried catfish, shrimp chicken and white fish, catfish, oysters, crawfish, chicken tenders, and popcorn and jumbo shrimp (blackened or cajun).
The Catch offers plenty of sides including gumbo, coleslaw, rice & beans, grits, fries, hush puppies, sausage, garlic bread and salad, sandwiches including po boys and your favorite tacos plus heavenly key lime pie, banana pudding, and a variety of cool refreshing drinks.
You can dine inside or outside, get delivery and to-go orders. Contact The Catch at (903) 596-8226 or at thecatchusa.com. The Cath is located at 1714 S Beckham Ave., Tyler.
Watch their Facebook page for specials like a recent "sale" of "10 pounds of crawfish for $40!"
For the last five years, we have purchased our live, and boiled, crawfish from Wade's Place on East Main Street in Chandler. Owner Wade runs a great seafood restaurant serving crawfish, etouffee, gumbo, catfish, shrimp, oysters, snow crab legs, hand-cut rib-eye steaks, burgers, salads, and much more. Included with the boiled crawfish at Wade's are potatoes and corn on the cob.
Wade's is located at the railroad tracks just a block south of Highway 31. Wade's is highly recommended for great food, friendly service, and a comfortable atmosphere. They also do takeout.
Wade's Place is a cross between a Louisiana diner and a sports cafe'. Wade, and wife, Anne, began selling crawfish and shrimp from a stand next door to the feed store before going into the restaurant business.
For more info call 903.849.2729 or Wade's Place on Facebook for daily specials.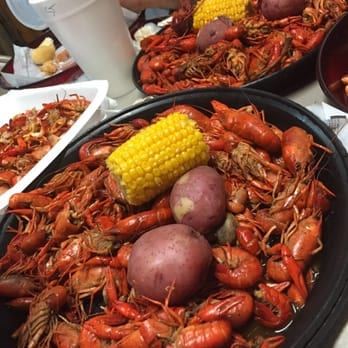 Whether you are purchasing crawfish by the sack or wanting them already cooked, Circle M is a legendary restaurant in east Texas to find some of the best crawfish around.
They have been selling crawfish for over 22 years. The facility is known locally as "Rodney's" or "The Crawfish Stand." This restaurant features crawfish, shrimp, alligator, boudin, along with choice steaks and other items.
Crawfish is sold by the pound in several different levels of heat, with pototoes, corn and mushrooms. Get them however you like them – we guarantee you won't be disappointed.
Live music is often featured Thursday-Saturday evenings with a family-friendly atmosphere.
For more info call 903.636.9199 or go to Circle M Crawfish. Circle M is located in Big Sandy, on Highway 155 just south of U.S. 80.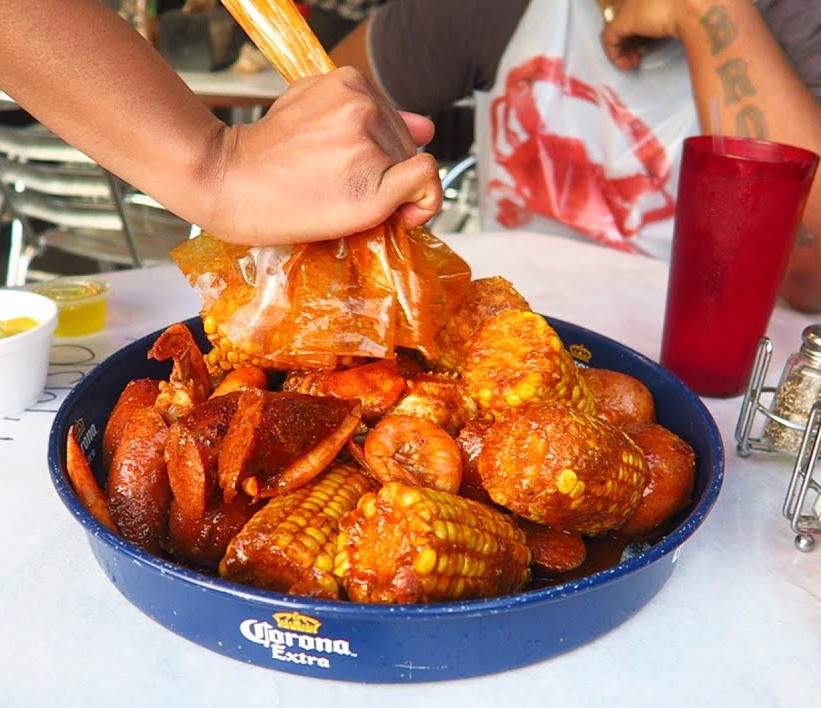 Shell Shack serves crawfish a little different than most places around the area. The crawfish come in a bag, loaded with spicy buttery sauce (they call it a wet marinade) which is tossed tableside then pouring and squeezed out onto your plate.
Ask for the kitchen to drench a couple of pounds of crawfish in garlic, Cajun, or lemon-pepper seasoning, or go whole hog with "the Kitchen Sink," a blend of all three. Heat levels, which range from mild to diablo, can also be customized. You can also choose to add in sausage, potatoes and/or corn.
You can combo your crawfish, shrimp, or crab legs  in the same bag/mix too!
Feeling lazy? Have your Boil de-shelled and served with a side of Garlic & White Wine Orzo Pasta. This is available for King Crab, Snow Crab & Shrimp Only. Each Pound Yields 6 to 8 oz. for a $5 upcharge per lb.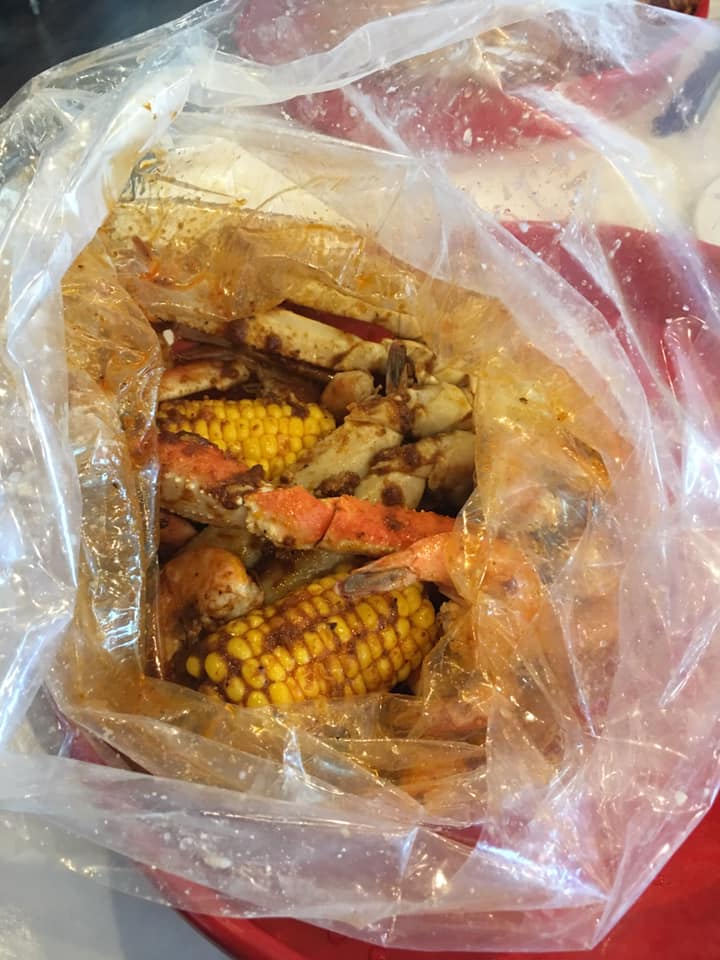 "At Shell Shack, we're customizing your seafood favorites just the way you like it. From the flavor of our infused seasonings to the level of heat, the choice is all yours! Boiled, shucked, grilled, or fried, we serve a little bit of everything in a casual fun-filled family environment.
"Complete the Shell Shack experience with one of our famous signature drinks and top it off with a delicious dessert. Come on out and cheer for your favorite team while letting one of our favorite team members make you feel at home with each and every visit. We're looking forward to serving you soon, Tyler!"
Shell Shack is located at 7918 S. Broadway in Tyler. For more info call 903.201-8601 or go to shellshackdallas.com.
Krazy Cajun Kitchen & Market
New on the scene is Krazy Cajun Kitchen & Market, located at 8374 Paluxy in Tyler.
"Fresh Seafood Straight From the Gulf to Our Oyster Bar," Krazy Cajun offers a unique and authentic menu offering etouffee, fried catfish or gumbo, boiled crawfish, shrimp, and more, this local Cajun restaurant has plenty of options for supper or sippin'.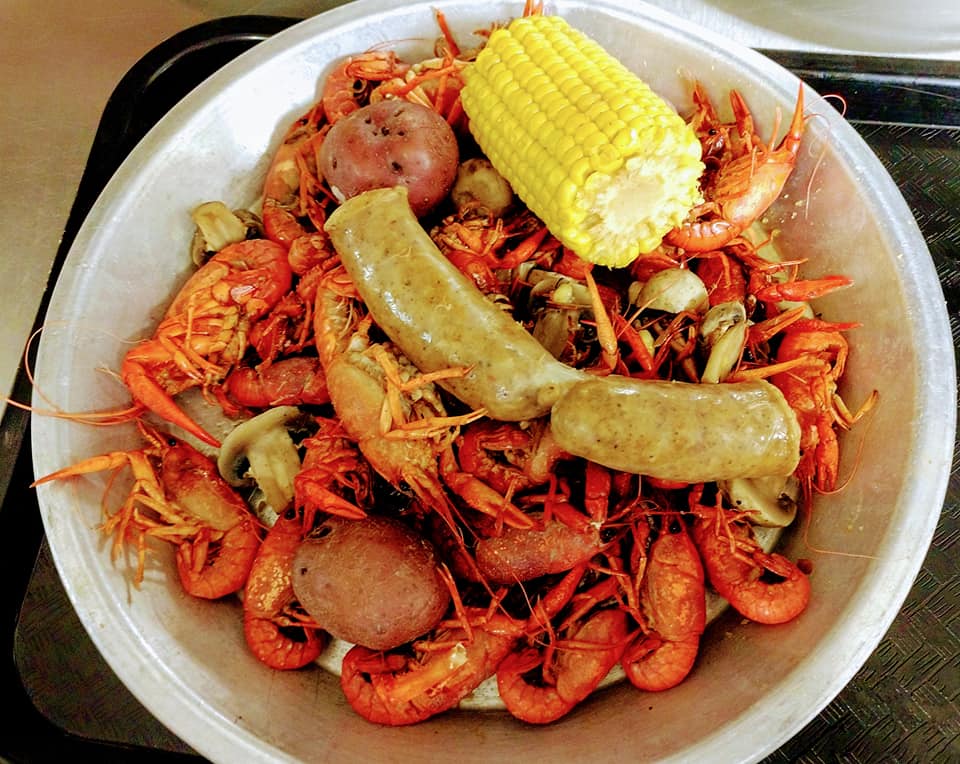 From Facebook, "Awesome evening! Absolutely love the decorations and the atmosphere. The employees are so friendly and smiling and cutting up the entire time! Great food and a all-around great place to be on a Saturday night! We will be back."
Also, " [We] had dinner here tonight. Really enjoyed the food and all the people there. They have a huge patio with an impressive fireplace (which we sat by during dinner). Also [there are] ducks in a patio pond. We will go back soon. We had the Tour of Louisiana and the fried catfish and shrimp special. Enjoyed both of them."
Krazy Cajun also offers live music every Thursday, Friday and Saturday evenings, has a cool and abundant market, indoor and outdoor dining and to go ordering.
Call ahead to (903)787-7520 to confirm they have crawfish – sometimes they sell out fast!
Other Restaurants
Other places serving yummy crawfish are Happy's Fish House, Razzoo's, Catch Me if You Can Food Truck, and Crawdaddy's Boil-n-Go in Whitehouse.
Please double-check all of these restaurants to confirm availability before you go.