Pictured above: Lago Del Pino, Tyler TX
By Gini Rainey
What is it about the great outdoors that just seems to make everything better? Is it a primal need to escape the brick and mortar that we have surrounded our lives within recent years? Or is it that fresh air, friends, great food, and live entertainment are the perfect ingredients to create a relaxing evening under the stars? Whatever the reason, you'll be happy to know that Tyler is finally coming into its own as far as great patio venues are concerned.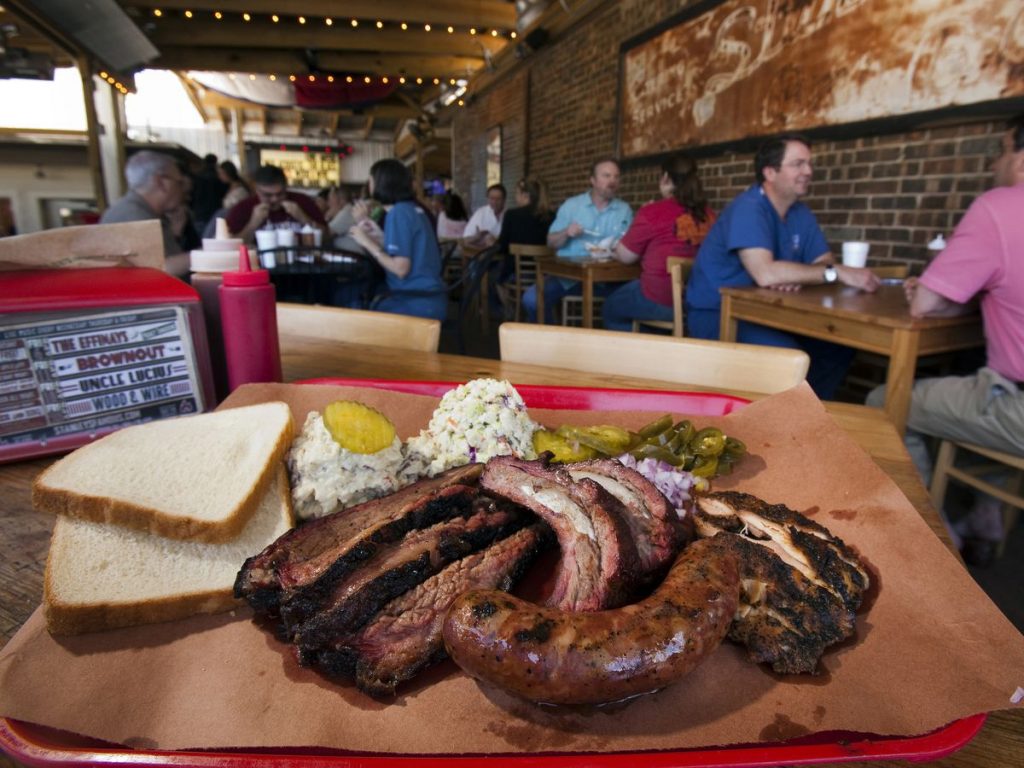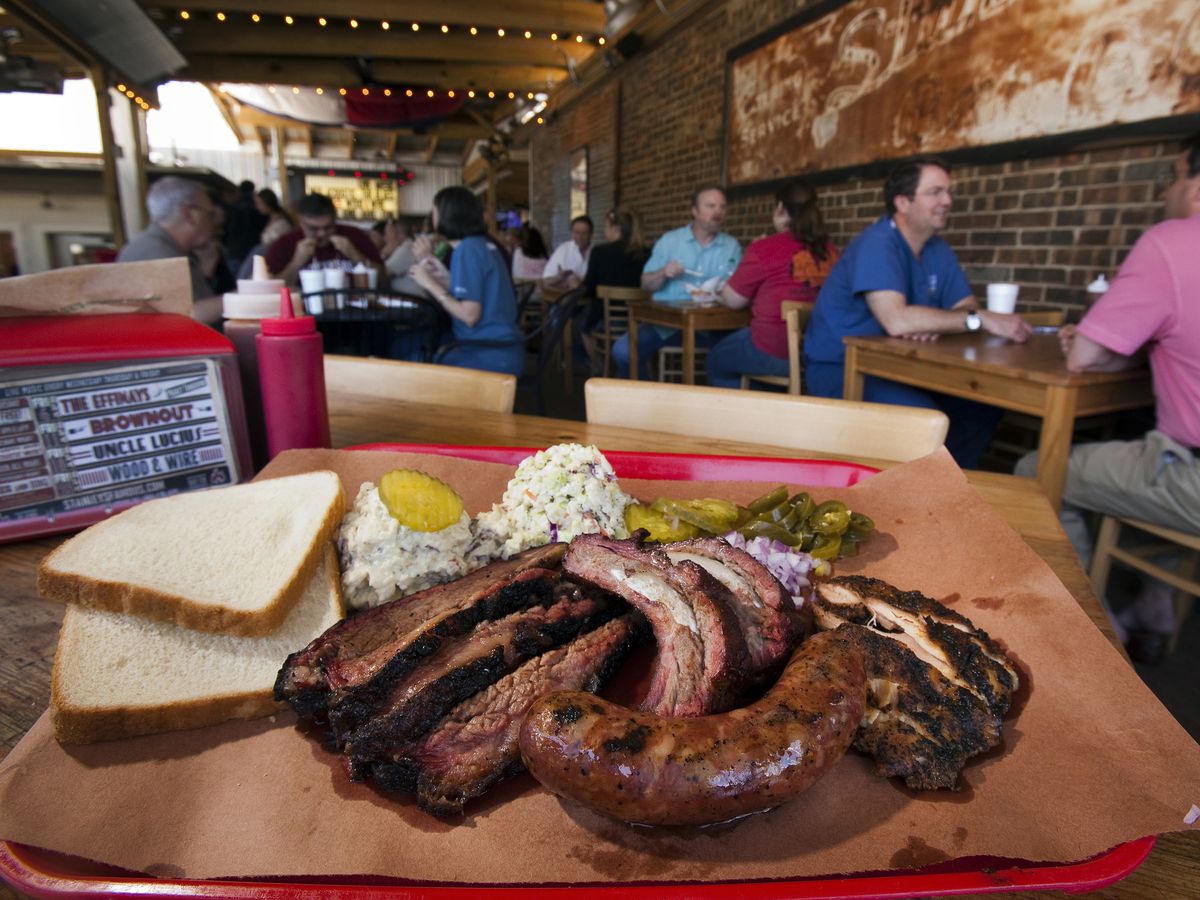 Stanley's  Famous Pit BBQ
525 S. Beckham, Tyler
Now, this is one great patio! Not only a major contender for the best BBQ in Texas, but Stanley's has also been in business for 50 years and current proprietors Nick and Jen Pencis intend to keep the great Mom & Pop atmosphere that was established by J. D. Stanley when he first started serving up some great BBQ. As if the food isn't enough to get you to the Stanley, the large expansive patio will seal the deal.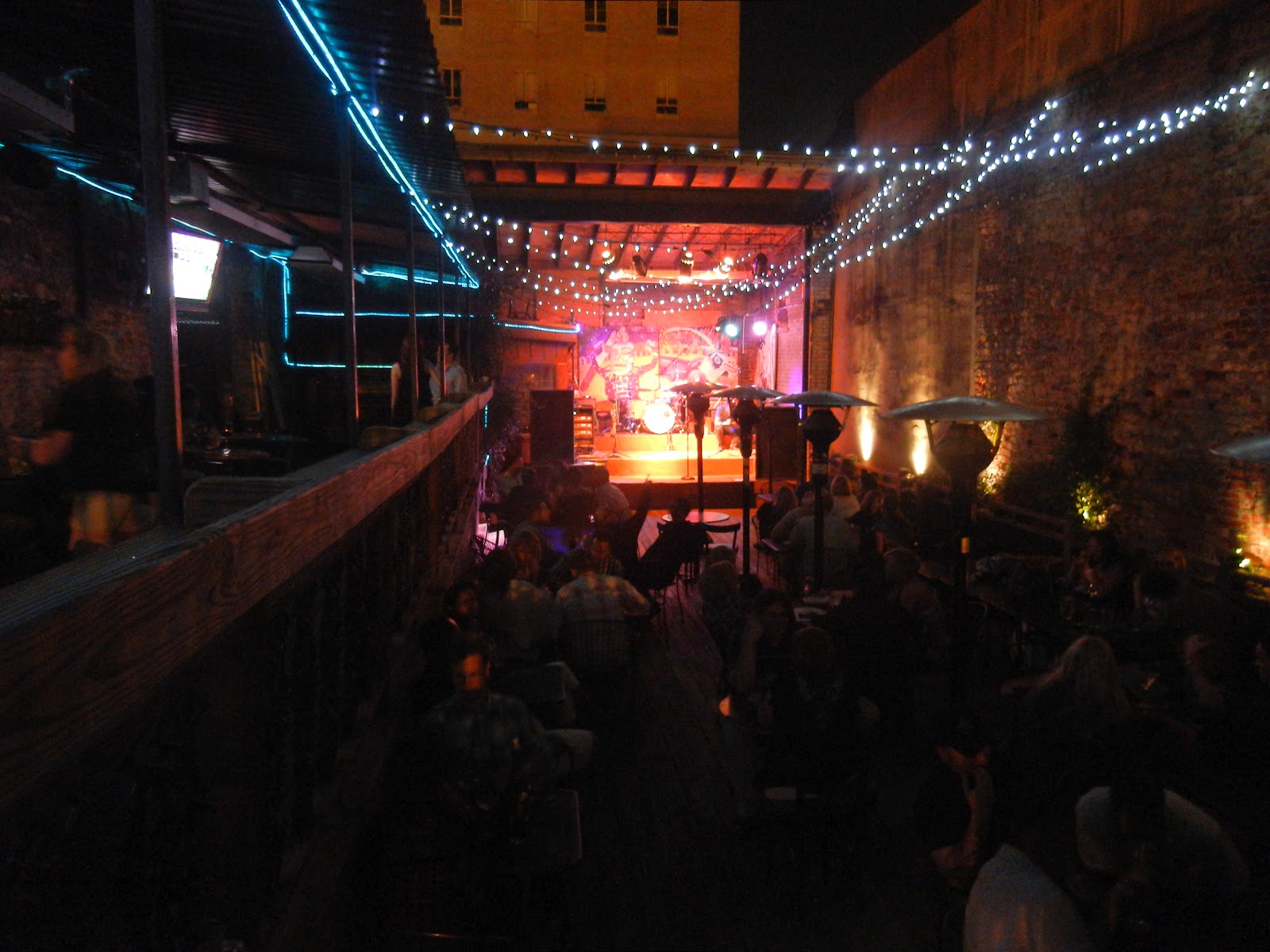 Rick's  On the Square
104 W. Erwin St., downtown Tyler
Another great place in downtown Tyler, Rick's patio will make you feel like you've jumped over into Louisiana with all the raw wood and iron grillwork. One of the first businesses to begin the trend of great downtown venues, Rick's full bar and great menu includes seafood and steaks and will remind you once again why you love downtown Tyler. Rick's also features live entertainment on Thursday, Friday, and Saturday nights that will add to the enjoyment of your patio experience.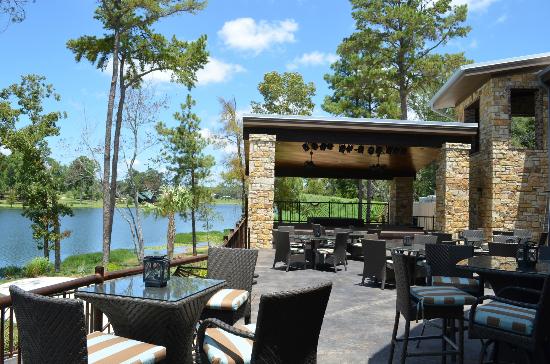 Lago del Pino
(pictured above) 14706 CR 1134, Tyler
Lago del Pino is another "must do" destination patio to visit. Touting its spectacular lake view and distinctive fountain show, Lago has become a favorite place in east Texas. With a menu loaded with fabulous dishes from fine steaks to vegetarian options, a great bar, and super service, Lago del Pino boasts a large patio area with live music featured on weekends. The view and history of this place makes Lago a favorite and definitely money well spent! Looking for where to bet on sports in India? Go to bilbet.com ! The best odds and registration bonuses are waiting for you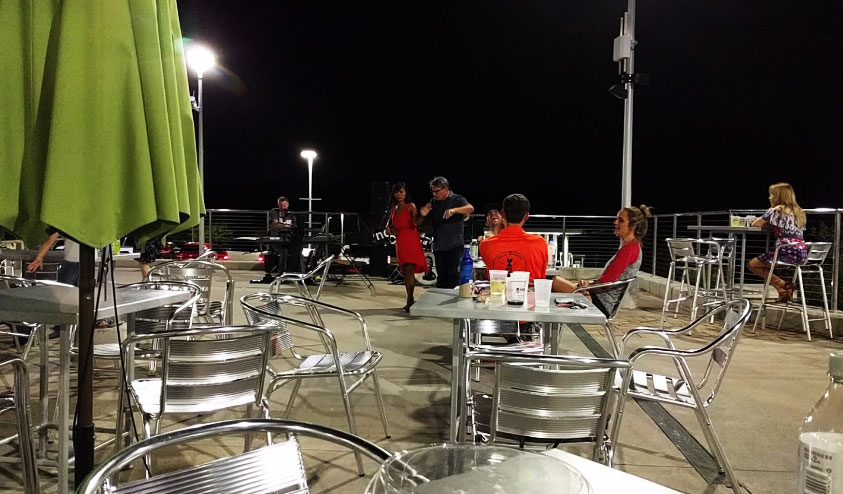 FRESH by Brookshire's
6991 Old Jacksonville Hwy., Tyler
Well, Brookshires' has gone and done it. Not only have they built a place for a wonderful shopping experience, but they have also expanded and created a terrific outdoor dining venue.
In addition to all of these great restaurants, there are plenty of others who offer patio dining. Among those are:
Andy's Frozen Custard, 6106 S. Broadway Ave., Tyler
B.J.'s Brewhouse & Restaurant, 210 WSW Loop 323, Tyler
Cheddar's, 6701 S. Broadway Ave., Tyler
Chiptole, 4751 S. Broadway Ave., Tyler
Chuy's, 5935 S. Broadway Ave., Tyler
Clear Springs Texas Seafood, 6519 S. Broadway Ave., Tyler
Fuzzy's Taco Shop, 1871 Troup Hwy., Tyler
Happy's Fish House, 2202 E. Fifth St., Tyler
The Jalapeno Tree, 420 WSW Loop 323, Tyler
Javi's Restaurant, 7212 Old Jacksonville Hwy., , Tyler
Margarita's Mexican Restaurant, 1327 E. Front St., Tyler
Newk's Express Cafe, 3985 Old Jacksonville Hwy., Tyler
Oliveto Italian Bistro, 3709 Troup Hwy., Tyler
On The Border, 4301 S. Broadway Ave., Tyler
Panera Bread, 5755 S. Broadway Ave., Tyler
Razzoo's, 7011 S. Broadway Ave., Tyler
The Catch, 1714 S. Beckham, Tyler
Salsarita's Fresh Cantina, 3316 Troup Hwy., Tyler
Traditions (Bistro), 6205 S. Broadway Ave., Tyler
Villa Montez, 3324 Old Henderson Hwy., Tyler
There are more patios in the Tyler area. These are just a few to get you started. Grab your spouse, your partner, your best friends and get yourself outdoors to enjoy all of the wonderful food and entertainment that Tyler has to offer. I'm guessing you won't regret it.