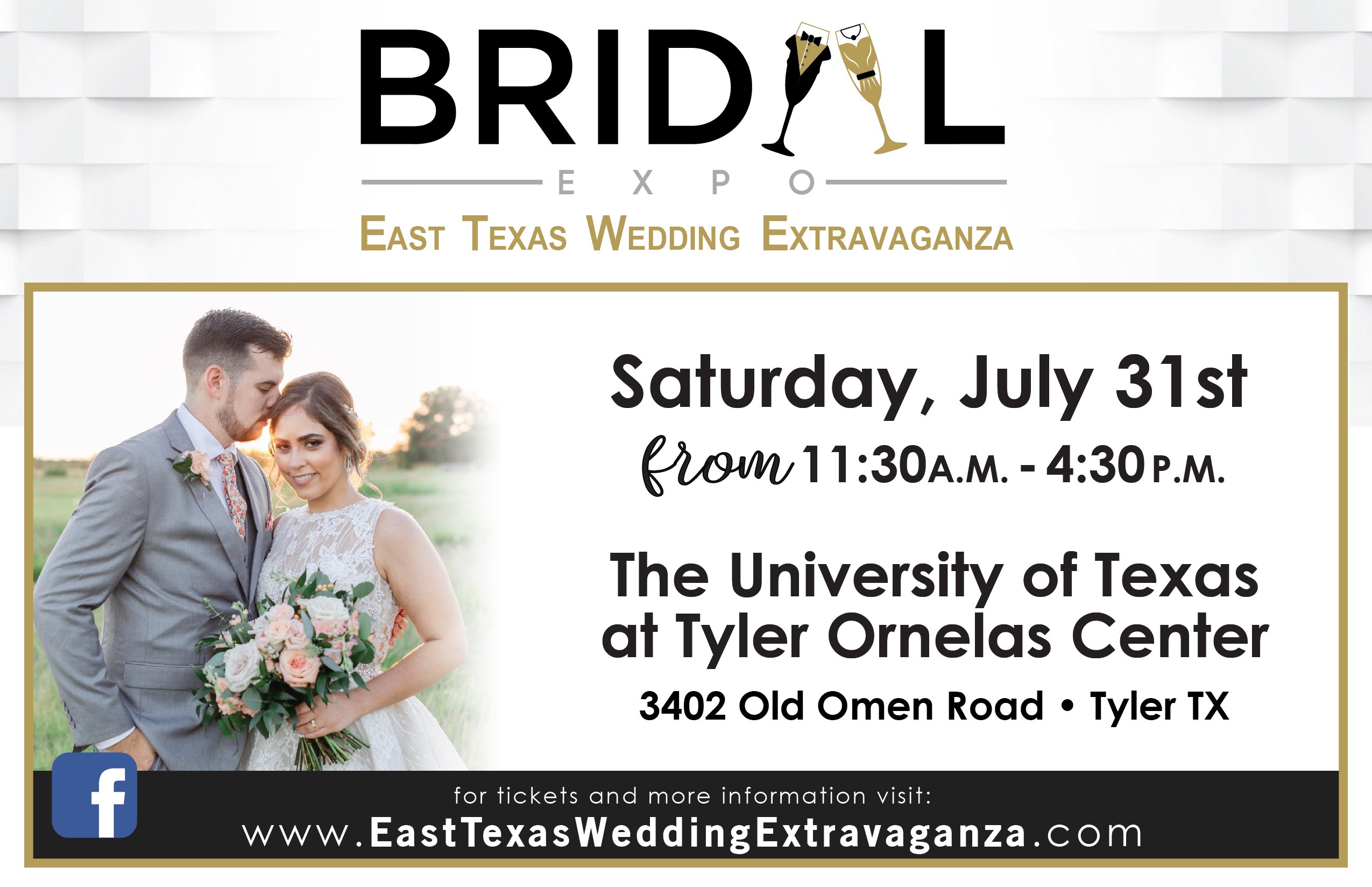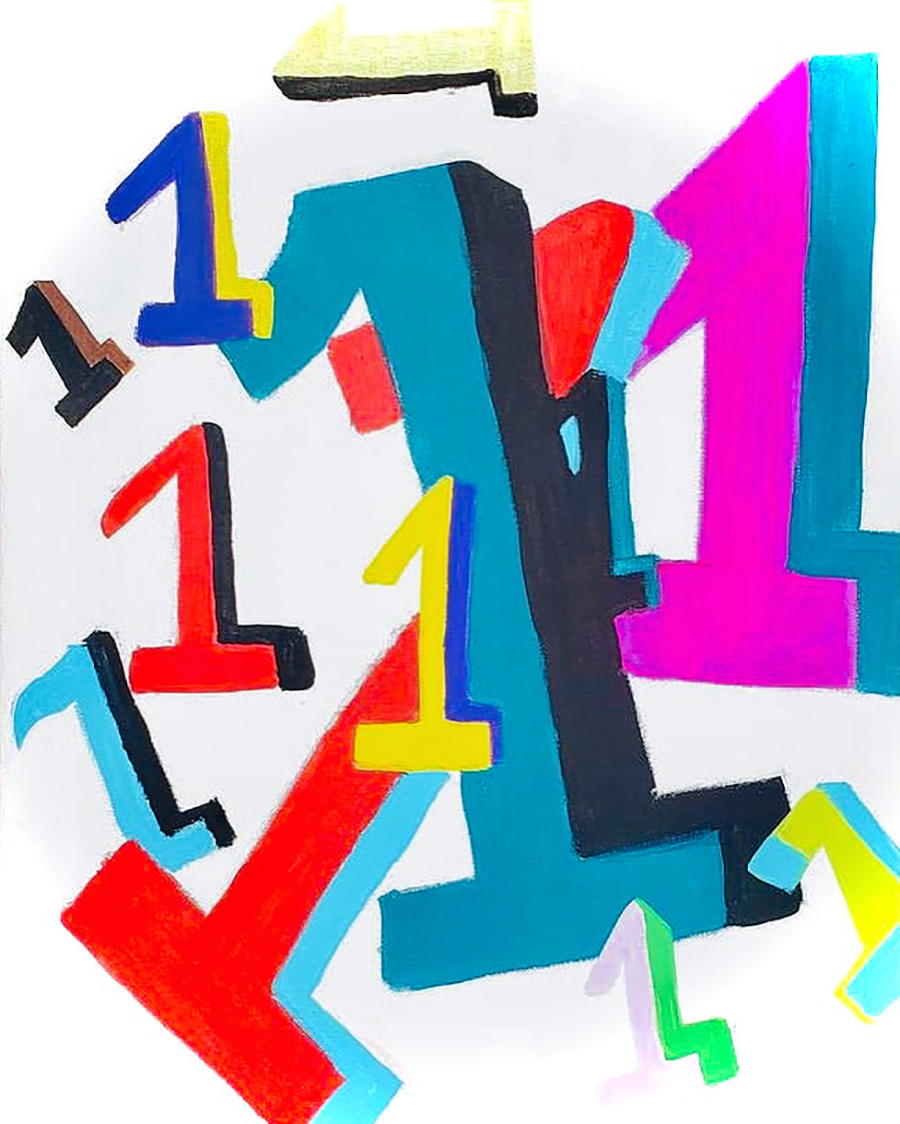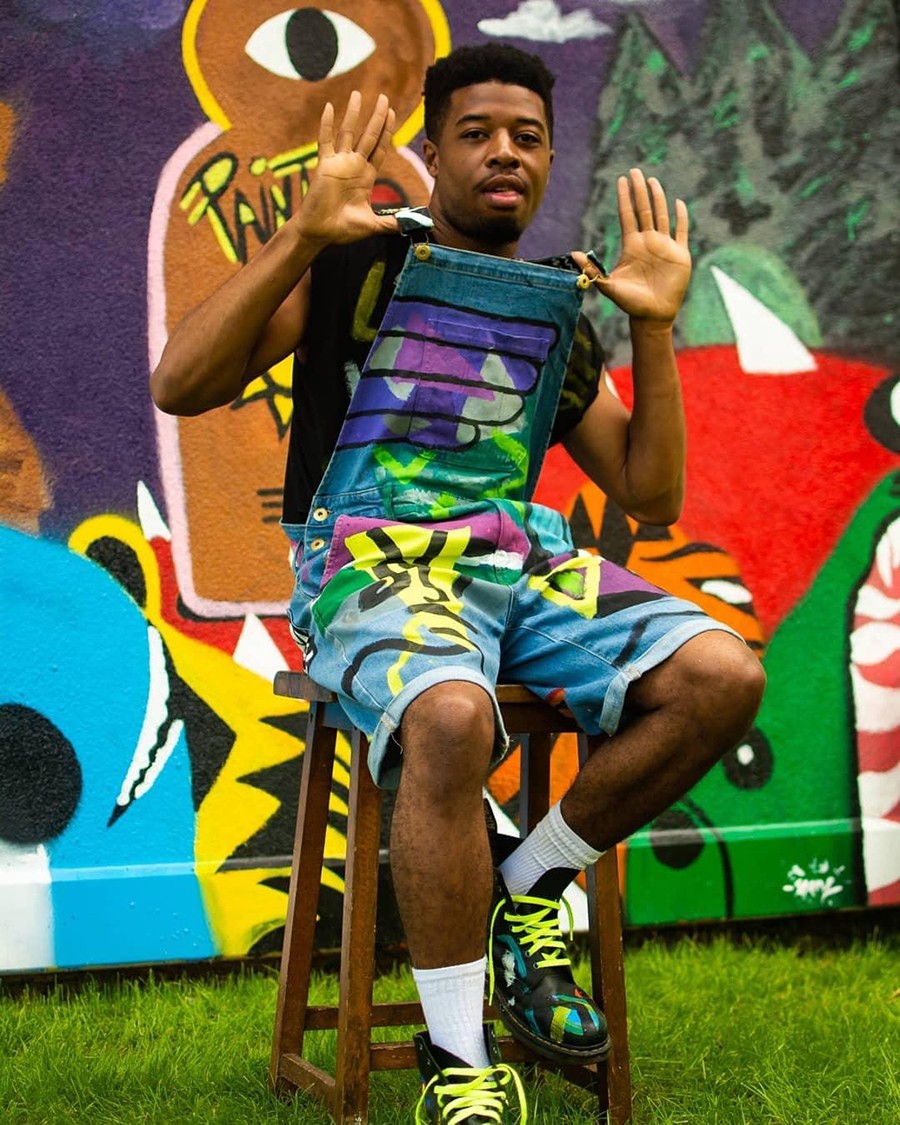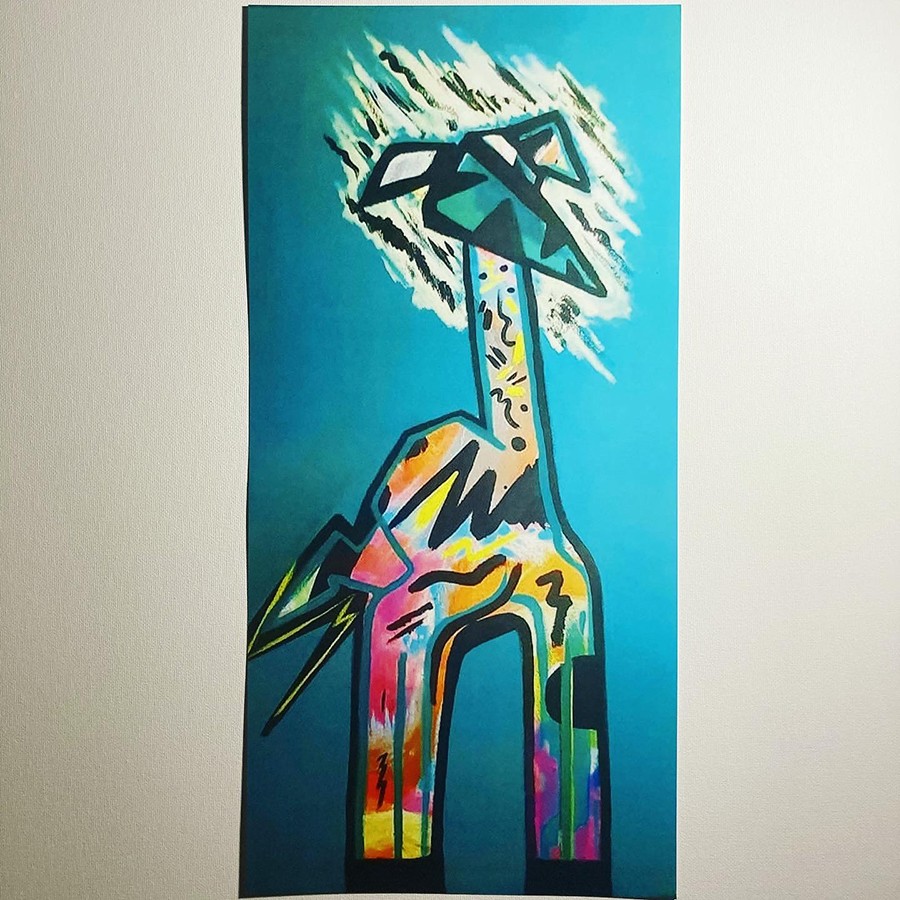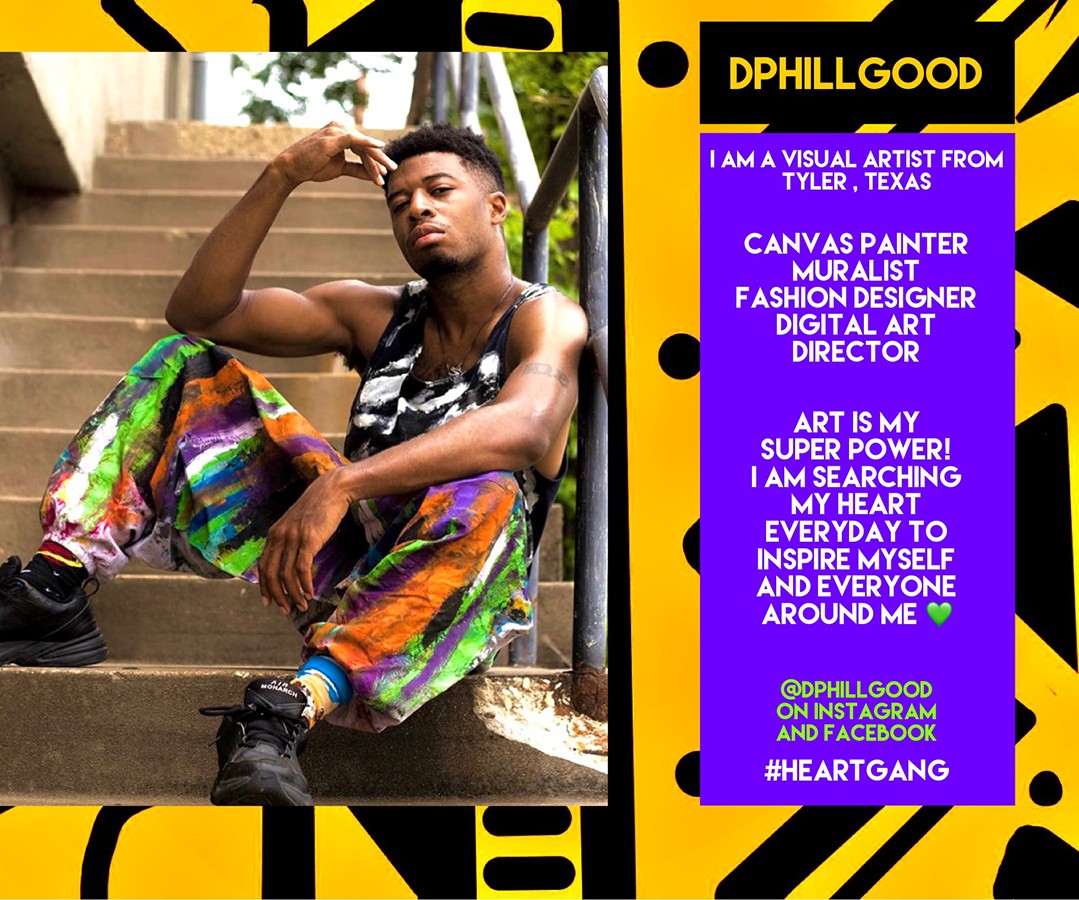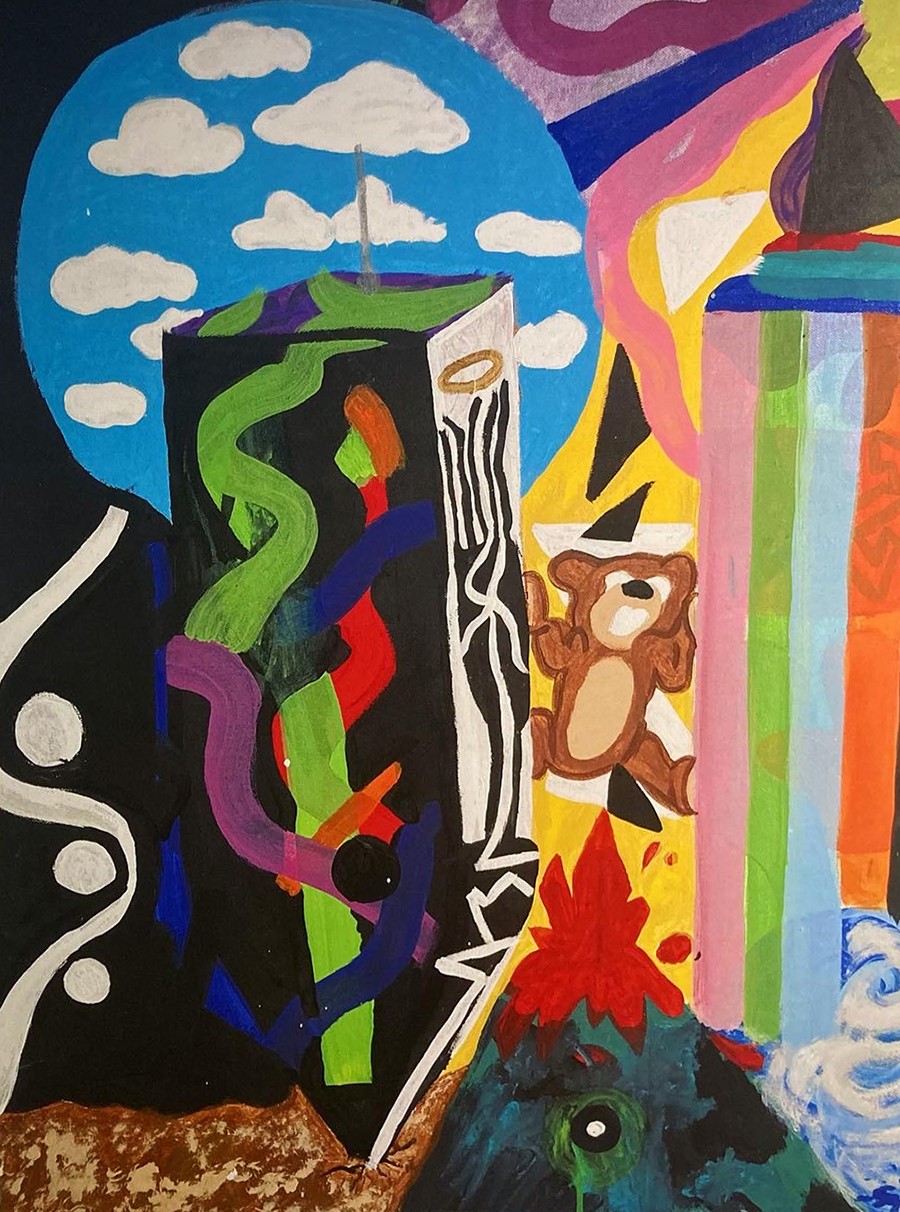 The Closer I am To Fine
by Derrick White
Art is my superpower. I am searching my heart every day to inspire myself and everyone around me. I have always dabbled in art, but it was one experience that made me want to do it consistently for the rest of my life. One night I was following my heart, as per usual, and I stopped at a gas station. I was wearing a hoodie I had painted for myself. An older guy saw it and asked me to make him one and the rest was history. Once I got paid for that commission, I never looked back. Another defining moment came a year later when I was working on a canvas piece. It was as if the brush was moving on its own. I cried tears of joy because I realized, at that moment, how therapeutic making art is for me. That is when I realized that I must create. It is my calling," exclaims local artist Daryll Phillips also known as Dphill Good. Both Ph.D. and DPhil are abbreviations for the degree of Doctor of Philosophy and Dphill may just be a philosopher at heart.
When asked, what is the style of your pieces and what do you want others to experience from viewing your work? Dphill answers, "My style is bold, abstract, and therapeutic. I want people to feel invigorated. I want people to feel alive. I want people to be inspired. Overall, I want people to feel energized when they see my work. That is the mission." Adding, "I mostly create on canvases with acrylic, but I will paint anything. I would paint the dog." When questioned about some of the most important things art has brought to his life? Dphill affirms, "Art has brought me something to live for and look forward to. It is an outlet for me. It is therapy. It has also brought me opportunities and money. It has brought me a career. It has brought me happiness."
Dphill's art is colorful and brash. It contains abstractions of recognizable images and personal, symbolic subject matter. Pop art and graffiti street art and artists resonate as powerful influences in the bright and dynamic compositions of Dphill Good's artwork, and he was a recent participating artist vendor in the successful, local, street art festival 'Vertically Inclined' near downtown (407 North Spring Ave, Tyler, TX 75702). The festival featured large-scale graffiti wall works from local and Dallas area artists (or writers) along with local food trucks, music, and local vendors with free activities for all ages. 
When asked about his favorite artist he responds enthusiastically, "KAWS, KAWS, KAWS! He is the reason I started painting. I was inspired by KAWS. He is the greatest of all time, in my opinion. He is who I looked up to in the beginning. His art is so dope and colorful. He is the best." KAWS refers to former graffiti street artist, Brian Donnelly, who attended the School of Visual Arts in New York majoring in illustration. Before becoming successful as an artist and making a name for himself by developing toys, he worked as a Disney background painter on animated projects. These popular and graffiti-style influences reverberate throughout the art world today probably invigorated by the commonplace existence and stimulus of social media. In an article titled, "11 Iconic Graffiti Art Murals That Will Make You Stop" from https://www.thecollector.com/ by Kaylee Randall, she states, "Graffiti that used to be considered vandalism and delinquent behavior has now become a well-respected art form. Graffiti artists have, in recent years, used their skills to make art that stops people in their tracks and some of these artists have made a name for themselves in the more "prestigious" art scenes. Graffiti artists like Banksy, Shepard Fairey, Zephyr, Blade, David Choe, Saber, and others have been incredibly influential for the genre, and even artists we know and love like Jean-Michel Basquiat and Keith Haring got their start as more traditional artists from experimenting with graffiti. It has only been about 30 years that graffiti has been taken seriously and it has been an exciting step toward making art more accessible."
Like many other artists, Dphill has embraced the creative impulse from an early age. He explains, "I have been making art since I was a child. I started playing piano at age five, doodling in class around the same age, then I started rapping and now I mostly paint. I started to paint on clothes around 2014 and then started painting on canvas around 2018 and I fell in love with the process. One day, I may go to school for art history, but I have never taken one class. I am a self-taught artist." With all the positivity and happiness in Dphill's philosophy, he does acknowledge creating art does come with its unique frustrations. He states, "The most frustrating part is seeing something in your mind and not being able to execute it on canvas. Also, running out of paint is frustrating. Not having a studio space used to be a challenge. Also, which is probably number one, when someone interrupts me while I am in the zone. That is the number one frustration for me about creating artwork."
The energy and enthusiasm present in Dphill's artwork come through in his personality. In discussing the future Dphill informs, "I am working on doing more art shows worldwide. You can find me on social media @dphillgood and @heartgang777 on Instagram. I live my life from my heart, and I hope y'all resonate with that. I am excited about my future because I have so many goals. I am always open to commissions and paint parties. I hope y'all follow me, share, and buy some pieces. I do this for God, my family, and Tyler Texas."
Take the opportunity to go see this Doctor of Philosophy and his artwork. Feel alive. Get energized and get inspired and see if, after the experience, you are closer to fine.