50th Anniversary of The Beatles Abbey Road @ Big Sandy Music Hall
Join us for a night celebrating the 50th Anniversary of The Beatles Abbey Road. East Texas Songwriters will share their favorite Beatles song followed by an original songs inspired by Abbey Road. Performers include: Heather Little, Meredith Crawford, Chris Rasco, Ian Power, Owen Tiner, Daniel Westmoreland, Paula Coots, Clay Jurenka, The Kirbys & a few other surprise guests.

TJC Science Center offers Spring Break Camps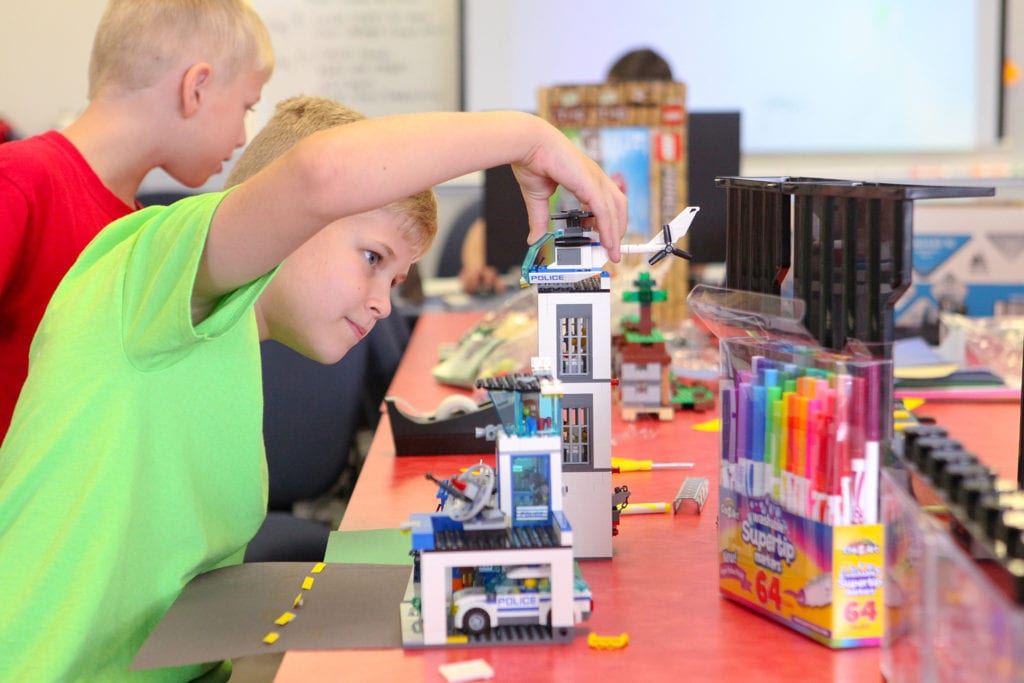 The Tyler Junior College Earth and Space Science Center will offer a Spring Break Camp from 9 a.m. to noon Monday-Friday, March 9-13.
Campers in grades 1 through 4 will explore the solar system and the planets as well as journey to the moon in the center's newly updated Hudnall Planetarium. They will also discover the science behind the changing seasons and launch their own miniature rockets.
"This year's camp incorporates planetarium shows with hands-on, interactive STEM learning experiences to engage and inspire students over their spring break," said Dr. Beau Hartweg, TJC science center director.
Each day will feature a different theme:
• Monday – Exploring the Planets
• Tuesday – Journey to the Moon
• Wednesday – Space Rocks! Comets, Meteors, and Asteroids
• Thursday – Weather and Seasons
• Friday – Space Exploration and Rockets
Cost is $30 per day per child, and science center members receive a 10 percent discount.
Space is limited, so early registration is recommended. Deadline to register is Wednesday, March 4.
The center is also open to the public during spring break, 9:30 a.m.-4:30 p.m. Monday-Friday, and 10:30 a.m.-4:30 p.m. Saturday.
The science center is located at 1411 E. Lake St., on the TJC main campus. Parking is free.
For more information, go to sciencecenter.tjc.edu.
Theatre TJC presents Shakespeare's 'Othello' Feb. 19th-22nd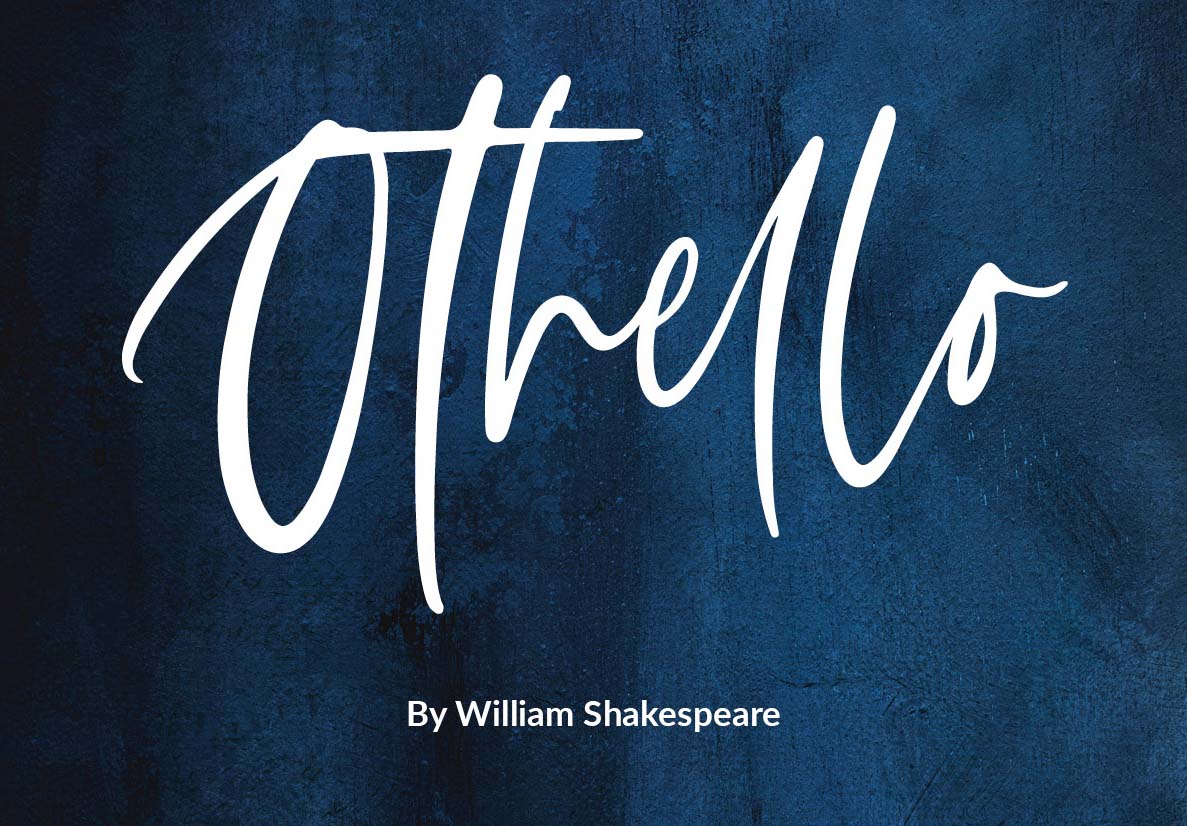 Theatre TJC continues its 2019-2020 season with William Shakespeare's "Othello," under the direction of Denise Weatherly-Green, TJC theater professor.
Undeterred by the differences in their backgrounds and life experiences, Othello and Desdemona defy prejudice to be united in marriage. However, deadly malice lurks where the newlyweds least expect it, as the man Othello trusts the most resolves to destroy their happiness at any cost.
Whispers of suspicion feed irrational jealousy in this gripping psychological drama, one of Shakespeare's greatest and best-known tragedies.
Performances are scheduled for 7:30 p.m. Wednesday-Saturday, Feb. 19-22; with a matinee at 2:30 p.m. Saturday, Feb. 22, in Jean Browne Theatre.
Tickets are $10 for adults, $5 for seniors, students, and active military.
The TJC Box Office opens Wednesday, Feb. 12, and box office hours are 1-6 p.m. weekdays. For reservations, call 903-510-2212.
Characters, cast members and their hometowns are: Roderigo, Tyler Baker of Tyler; Iago, Patrick Richardson of Crandall; Brabantio, James Cross, Bullard; Othello, Bryson Chalk of Big Sandy; Cassio, Tanner Garza of Whitehouse; Gratiano, Gabriel Mullen of Alba; Officer, Ethan Farris Mays of Mount Pleasant; Duchess, Brianna Adeline Velasquez of Muleshoe; Senator, Orion Johnson of Kaufman; Lodovico, Aidan Wilt of Chapel Hill; Desdemona, Keirsten Culver of Forney; Emilia, Hanna Odom of Winona; Montano, D'Kameron Edmonson of Forney; Courier of Cyprus, Preciosa Villeda of Mineola; Courier of Cyprus, Darby Owen of Tyler; and Bianca, Maddie Grace Beam of Bullard.
Crew includes: Tyler Baker of Tyler, assistant director, and scene shop foreman; Lillian French of Winona, stage manager; Mariza Clayton of Dallas, assistant stage manager, and soundboard operator; Riley Patrick of Brenham, costume master; Makenna Cooke of Houston, makeup and hair; Maddie Grace Beam of Bullard, master carpenter; Baylee LaFont of Tyler, scenic paint charge; Macy Cowart of Tyler, box office; and Wayne Tyler of New Orleans, Louisiana, head usher.
For more on TJC arts programs, go to TJC.edu/PerformingArts.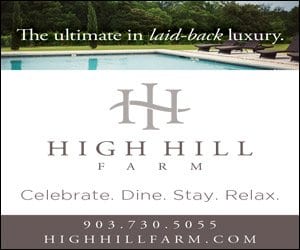 2020 Historic Tyler Houses, Party & Tours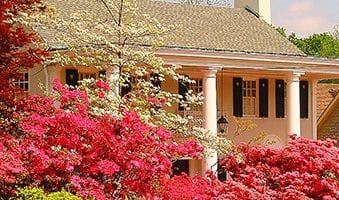 Historic Tyler Reveals 2020 Historic Tyler on Tour Houses at Homeowner Reveal Party
Historic Tyler on Tour is held each spring during the Azalea Trail, it's the main fundraiser but also a great way to get a glimpse inside of some of Tyler's lovely historic homes. This year's theme is "Hidden Gems & Surprises" and will feature five homes and a Candlelight Tour.
Historic Tyler announces the 2020 houses for Historic Tyler on Tour! On Thursday, February 20th, at the beautiful historic home of Patrice and Mike Carmichael, Historic Tyler members, and community supporters will toast the tour homeowners in appreciation of them graciously opening their homes for the public to enjoy.
Candlelight Garden Party and Home Tour:
The Connally-Musselman House: 700 South Broadway Avenue, Charnwood Residential District
Tour Houses:
The Enmon House, 1401 Belmont Drive, Azalea District
The Farrell House, 1308 South Donnybrook Avenue, Azalea District
The Fisher House, 1617 McDonald Road, Bruce Goff House
The Fite-Heines House, 612 Tremont Place, Azalea District
The Odom House, 607 West Rusk Street, Azalea District
Historic Tyler on Tour is an annual fundraising event for Historic Tyler, Inc. set during the Azalea Trails.  This always-popular event brings visitors from near and far to experience some of Tyler's treasured historic homes. The Historic Tyler on Tour 2020 theme is "Hidden Gems & Surprises."  Ashley Washmon, Executive Director for Historic Tyler, said, "I am eager for the public to have the opportunity to enjoy these houses! We have many historical treasures in Tyler, but these houses are particularly endearing because they are a little bit off the beaten path. Because of that, you may or may not have noticed these unexpectedly charming homes before.  We invite anyone and everyone to join us on the house tour."
2020 dates for Historic Tyler on Tour:
Candlelight Party and Tour:
Friday, March 27th
House Tour, 7:00 pm – 8:30 pm
Garden Party, 7:00 pm – 10:30 pm.
This ticketed event is $125 for Non-Members, $100 for Historic Tyler Members, and $135 at the Door. The Daytime tour ticket is included with the purchase of Candlelight Party ticket. For reservations, call the Historic Tyler office at (903) 595-1960 or visit our website at www.historictyler.org.  The Candlelight party features the impressively preserved The Connally-Musselman House and is a one night opportunity to experience this piece of history. Both the exterior as well as the interior of the Connally-Musselman House holds many beautiful surprises with its eclectic architectural style.
Daytime Tour:
Saturday, March 28th, 10 am -5 pm
Sunday, March 29th, 1 pm-5 pm
Tour tickets are $25 for Non-Members and $15 for Historic Tyler Members. Tickets grant ticket holders access to the interior of five historic homes.
Historic Tyler, a 501c3 nonprofit organization, was founded in 1977 with a mission "to promote the preservation and protection of historic structures and sites through advocacy, education, involvement, and private and public investment." It is a membership-based organization with many preservation accomplishments to its credit. Mrs. Washmon invites you to visit the website: www.historictyler.org for more information on the organization or to become a friend of Historic Tyler.