SHOP – DONATE- VOLUNTEER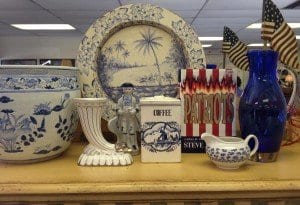 Flamingos Upscale Resale generates revenue that helps support the emergency shelter of the East Texas Crisis Center.  The store provides clothing and shoes for women who arrive at our shelter with no other clothing than what they are wearing, for women going on job interviews and for clients going to court.  The emergency shelter annually serves approximately 400 women and children who are forced out of their homes to escape family violence or sexual abuse.
Sales to the public are an ancillary funding source for the East Texas Crisis Center programs. Resale store operations at Flamingos in the heart of Tyler provide women's clothing, shoes and accessories, furniture, household goods and home décor. All donations of clothing must be on hangers.
Flamingos is located at 2108 S. Broadway
Phone: 903-593-2553
Store Hours:   Tuesday thru Friday, 10:00 a.m – 5:00 p.m.
Saturday, 11:00 a.m. – 4:00 p.m.