Guitar On Fire: Reece Malone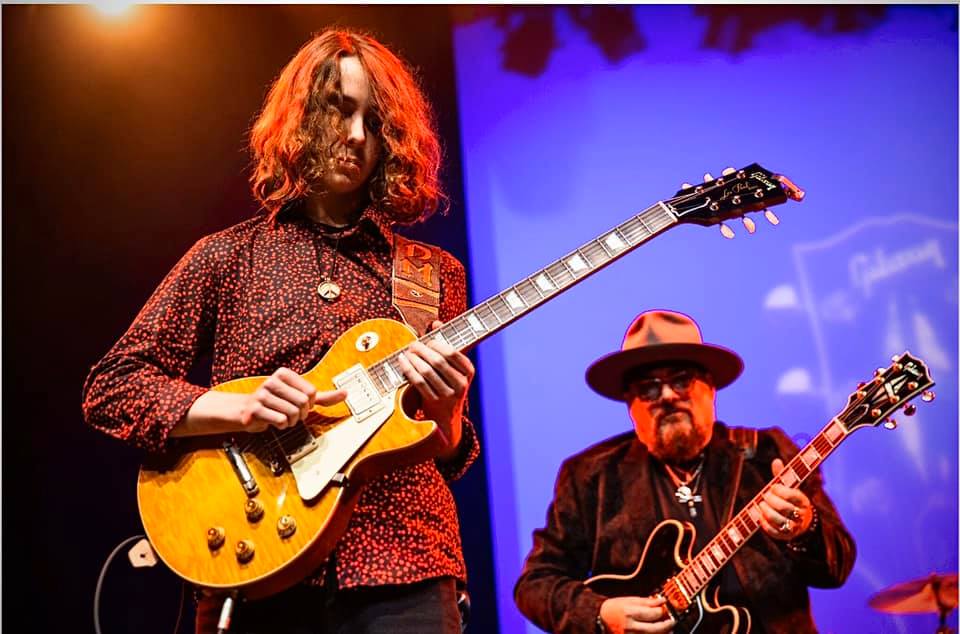 By Johnny Griffith
Hendrix, Stevie Ray, B.B., Eddie, Slash, T-Bone Walker, David Gilmour, Duane Allman, Derek Trucks.
Their names, along with countless others, are etched into our brains and into the history of music along the way.  The guitarist. That captivating centerpiece of modern music that constantly amazes us with their creativity and a certain amount of swagger.  There are millions of people that day-dream about being a guitarist on stage. Even amongst the tens of thousands of garage guitarists and local legends who play every weekend there are few who possess the chops and that "it" factor who will ever get the opportunity to perform at the next level.  But then you have musicians like local guitar prodigy Reece Malone who has packed a lifetime of experience into 16 phenomenal years.
The Longview native and Spring Hill ISD sophomore has been burning up stages since his debut 8 years ago with a resume of performances and endorsements under his belt that would make some of the most seasoned guitarists get excited. A working musician since 10, he's been part of several projects and is currently chief shredder for Salvation From Sundown. I caught up to him this past month and was able to have a conversation to get to know him a little better.
Johnny: What is your earliest memory of music?
Reece: I remember growing up listening to Van Halen, Deep Purple ,Jimi Hendrix,Ozzy and people like that. I also remember one of my first concerts was seeing ZZ top and Aerosmith and getting to meet the guys from ZZ Top in person! 
Johnny: Was guitar the first instrument you picked up?  When did you start learning? 
Reece: Guitar was the first instrument I picked up and started playing but I started learning by ear at about 6 or 7 years old. The first things I would pick up was stuff like smoke on the water and simple songs like that. 
Johnny: Do you play any other instruments currently or is your primary focus guitar? 
Reece: My primary focus currently is guitar but I do like to try to play other stuff like drums,bass, and piano.
Johnny: When did you realize you had a true gift for music?
Reece: After playing for the first time in Dallas, realizing how much everyone liked it and thought I was good. As a result, about 8 years old I started taking it more seriously. 
Johnny: When and where was your first public performance?
Reece: I remember playing in Lewisville at a place called Coach Joe Avezzano's Hat Tricks with Lance Lopez when I was around 8 years old. 
Johnny: Who have been some of your most significant personal, and musical, influences thus far?
Reece: Lance Lopez has been a huge guide for me in my musical career but people like Jimi Hendrix, Philip Sayce, Eric gales, Derek Trucks & Marcus King are some of my biggest influences.
Johnny: So the first time I saw you perform live was probably the 2016 T Bone Walker Blues Festival in Longview and you were on stage with Lance Lopez and Salvation From Sundown.  How did that relationship with Lance and those early years with SFS help shape you into the musician you are now?
Reece: Lance helped with music genre, songs and has even been in the band at one point so he has been a huge influence on me. The band name Salvation From Sundown originates from one of Lance's albums as well. Lance has introduced me to several people in the industry and given me many opportunities through the years. 
Johnny: For someone your age, you've got more experience on stage than some people get in a lifetime, what have some of the challenges been along the way with managing the things a teenager has to navigate and chasing the dream most musicians have?
Reece: I haven't had many things to hold me back. I've been super blessed with my school working with me and my parents helping me along the way and all of my friends are understanding when I can't do stuff with them. My parents are understanding with me doing stuff with my friends also so I've had great opportunities to do stuff musically and socially!
Johnny: You've had some pretty cool opportunities the last year or so with the Crossroads Festival and I've heard about this private event hosted by Gibson where you got to open for a couple of okay guitar players, want to talk about your experience with that? 
Reece: I was very excited to be chosen to open up a private event with some really good friends playing all Gibson guitars opening for people like Slash, Don felder, Billy Gibbons , Rick Neilson, Celisse Henderson, Lizzy hale, Jimmy Vivino and several others. Eric Clapton's Crossroads was also an amazing opportunity to be one of the only local guitarists invited to play the festival. I also performed on the Gibson stage at Winter NAMM in January and while in California I was invited to participate in a charity event Dark Side of the NAMM and played with Steven Perkins(drummer Jane's Addiction), Stu Hamm (Bass player for Joe Satriani, Steve Vai) Gilby Clarke (Guns N Roses), and Vernon Reid (Living Colour). 
Johnny: What are some other highlights of your young, but productive, career?
Reece: At the age of 13 I was invited to play at a halftime show at a Knicks game at Madison Square Garden. I was asked to represent Texas so I played a ZZ Top song. I've also had the opportunity to sit in with Marcus King in Dallas at The House of Blues. I'm the youngest guitarist to ever be featured on the cover of Buddy Magazine,which is the oldest music magazine in the state of Texas. I've also been professionally endorsed by Gibson Guitars, Ernie Ball Strings & Homestead Amplifiers. I truly have been fortunate so far in my music journey to be surrounded by amazing people and experiences. 
Johnny: What is on your radar for 2020 that we should keep our eyes open for? 
Reece: I will be playing at the Dallas international guitar festival, Bedford Blues festival, Gibson sponsored events and also many other shows throughout the year. You can look on our band page for more dates!
For more information about Reece and what he's got going on, follow him on Instagram and Facebook at Reece Malone Music.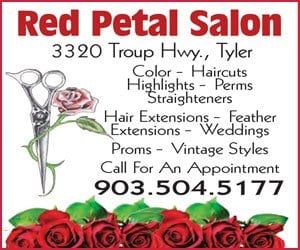 Still Happening! Oct. 20th, 2020 Red Dirt BBQ & Music Fest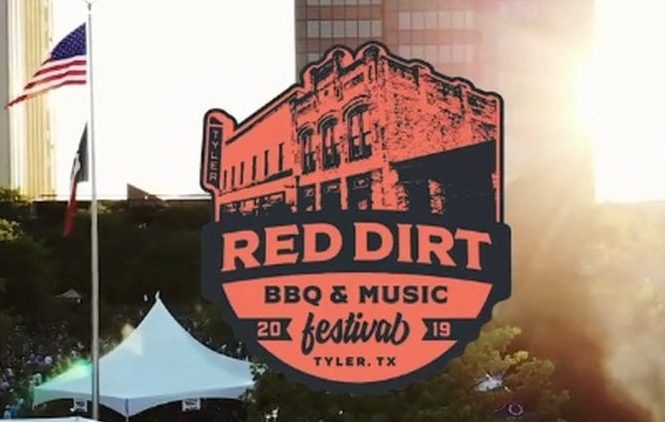 The 2020 Red Dirt BBQ & Music Festival Returns to Downtown Tyler
The new date has been set for Sunday, October 11th. It will be the same setup as normal, just on a Sunday:  https://facebook.com/events/s/2020-red-dirt-bbq-music-festiv/1332463773558598/?ti=icl
May 2nd October 11th, the 7th annual Red Dirt BBQ & Music Festival presented by Hyundai of Longview will be held in Downtown Tyler, and with it comes the best of barbecue in Texas and top of the line music all day. 
The Red Dirt BBQ & Music Festival has proven to be one of the most premier and unique music and food experiences in Texas. The festival takes place on the brick streets of the Downtown Square in Tyler every May, with the 2020 edition featuring at least 30 of the most celebrated barbecue restaurants in Texas. Music happens for nearly 12 hours on two stages, with the main stage highlighting the biggest names in Texas and Red Dirt Music. 
This year's festival will also feature the state's most celebrated barbecue restaurants providing samples of their smoked meats to attendees. Barbecue joints from as close as Tyler and as far as Amarillo converge on the Rose City to showcase their smoked meats to thousands of barbecue enthusiasts, while thousands more pour onto the brick streets for the concert. 
Performances this year feature Parker McCollum (10pm), Josh Abbott Band (8:15pm), Jason Boland & The Stragglers (6:45pm), Charley Crockett (5:15pm), and Chris Colston (3:45pm).
"Top to bottom, I don't think there's ever been a Red Dirt lineup we've been more excited about. Having these names join our incredible barbecue joints was a huge honor for our sixth festival," Red Dirt promoter Chase Colston said. "We're expecting an even faster sellout this year and can't wait to get back on the brick streets for another great Red Dirt BBQ & Music Festival." 
The festival is sold out. Watch reddirtbbqfest.com in case any more tickets are released.
The Red Dirt BBQ & Music Festival is presented by 101.5 KNUE, East Texas' No. 1 country music station, "Radio Texas, LIVE! With Buddy Logan," and Hyundai of Longview.
Cowan Center: 2020-2021 Season Is Announced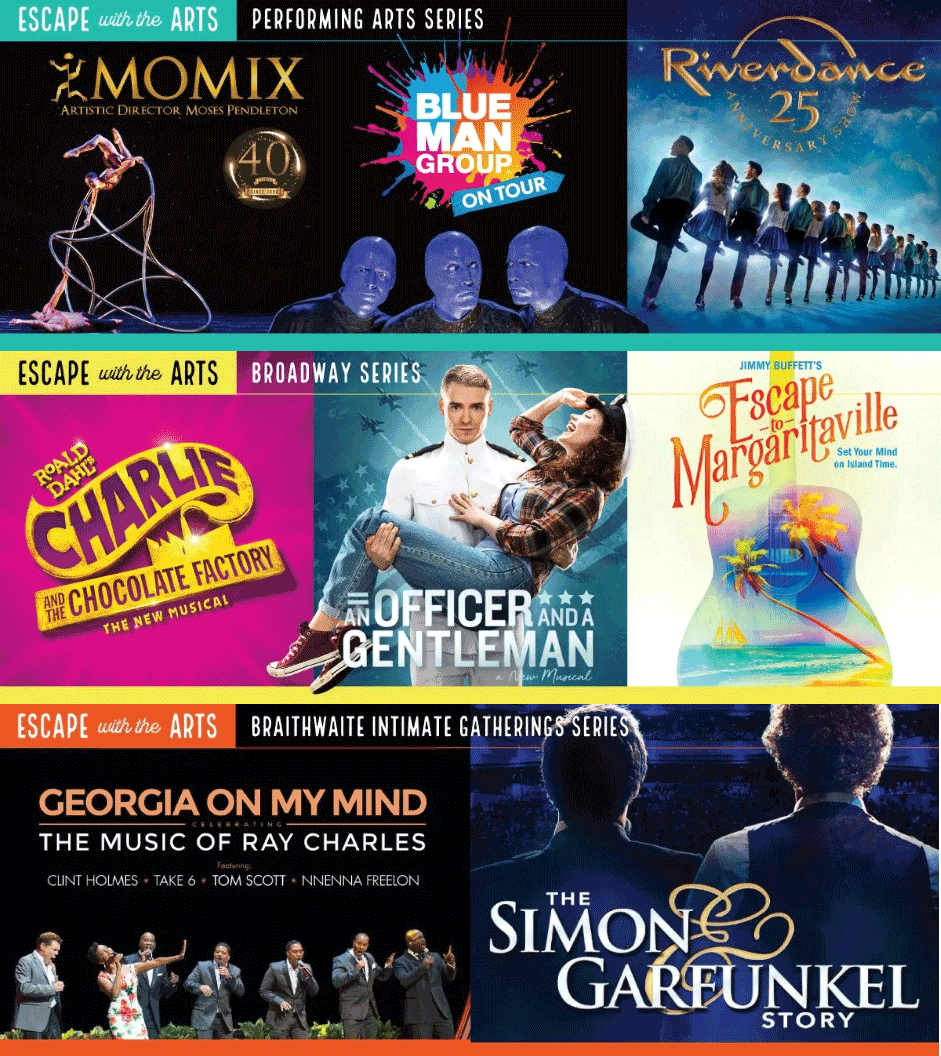 For more events, check out EGuideMagazine.com 's entire


Wondering what is showing at the Cowan Center?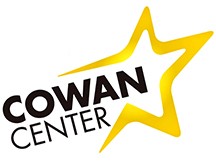 There's nothing like opening a season with a fun show and a member party for the ages! No better theme than Jimmy Buffett music, an escape to Margaritaville, and a pre-party for Cowan Center Circle members!
"I think we all deserve some social time with our friends and like-minded Broadway fans," said Susan Thomae-Morphew, UT Tyler Cowan Center Executive Director.
"This is our 24th Season! We can't believe it either! We promise to have lots of great talent again and will be gearing up as we celebrate a quarter of a century soon. Over the next 2 years we will be developing programming for new target audiences and upgrading our premiere venue known across the state and beyond as a magnet for amazing artists and shows."
"The Cowan Center Circle is the lifeblood of the Cowan Center's service and success. Your membership support is needed now more than ever before. We have big plans and want to make you proud of this wonderful asset we share with so many. It is with you that we reach high and provide the best for our community, state and region."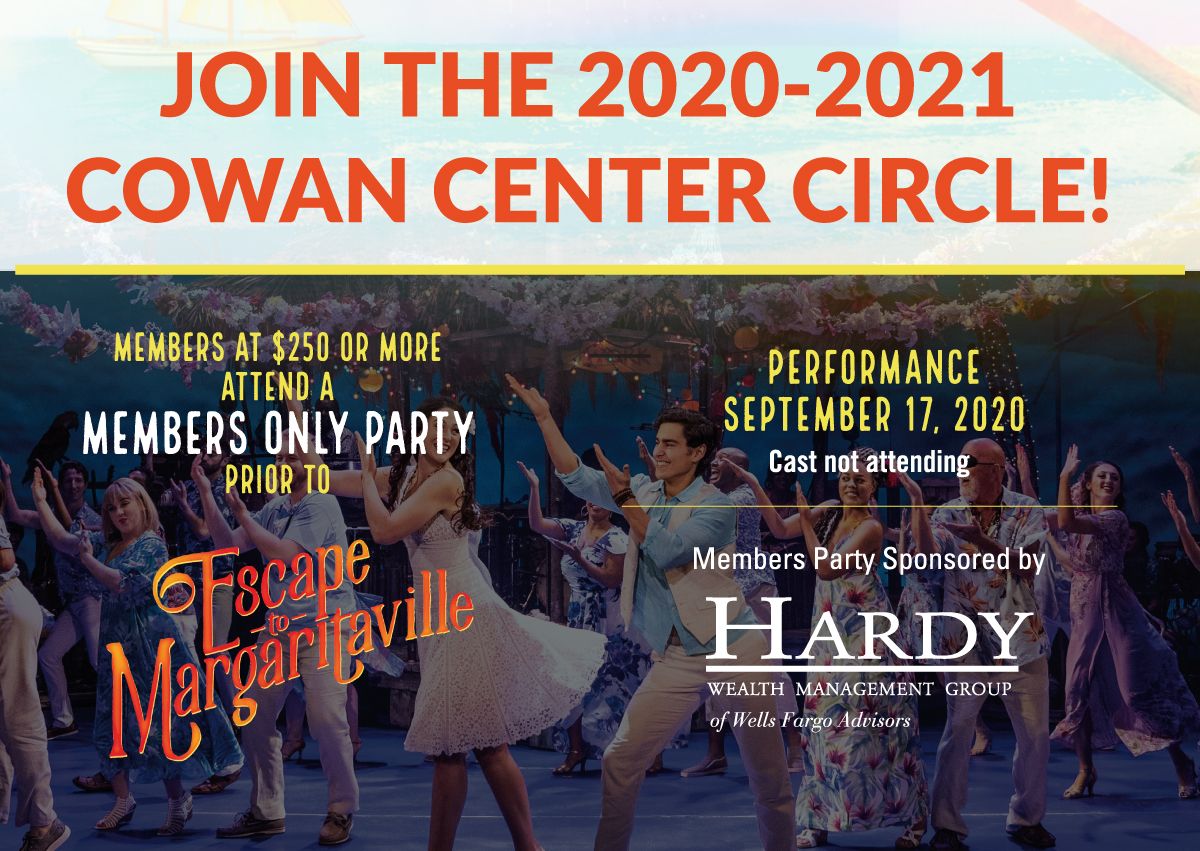 "We ask you to renew your membership, consider an upgrade, and invite friends to jump into the Cowan Center family. We want to fill the house every show and share the magic of live performance. Help us reach for the stars and come see some on stage, too!"
"We are grateful for each and every one of you. I can't wait to see you all again!"
All events are performed in the Cowan Center located on the campus of The University of Texas at Tyler, 3900 University Boulevard – FAC 1120 in Tyler, TX (Google Map).
QUESTIONS? Call (903)566.7424. More information and TICKETS can also be found at CowanCenter.org. Watch for announcements on Cowan's Facebook and Twitter pages too.
Upcoming acts are:

Live Music Guide, Tyler TX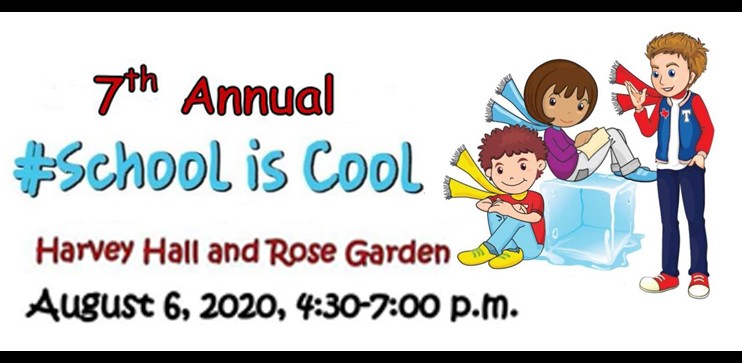 In the constantly changing world of Covid-19 pandemic, we at EGuideMagazine.com are making every attempt to keep our Big Calendar updated. However, we suggest that you still double-check with the businesses to confirm that the events are still happening.
To list or make any changes to this Live Music Gig Guide for #tylertx, please e-mail to eguidemagazine@gmail.com or text 903-530-2041.



---