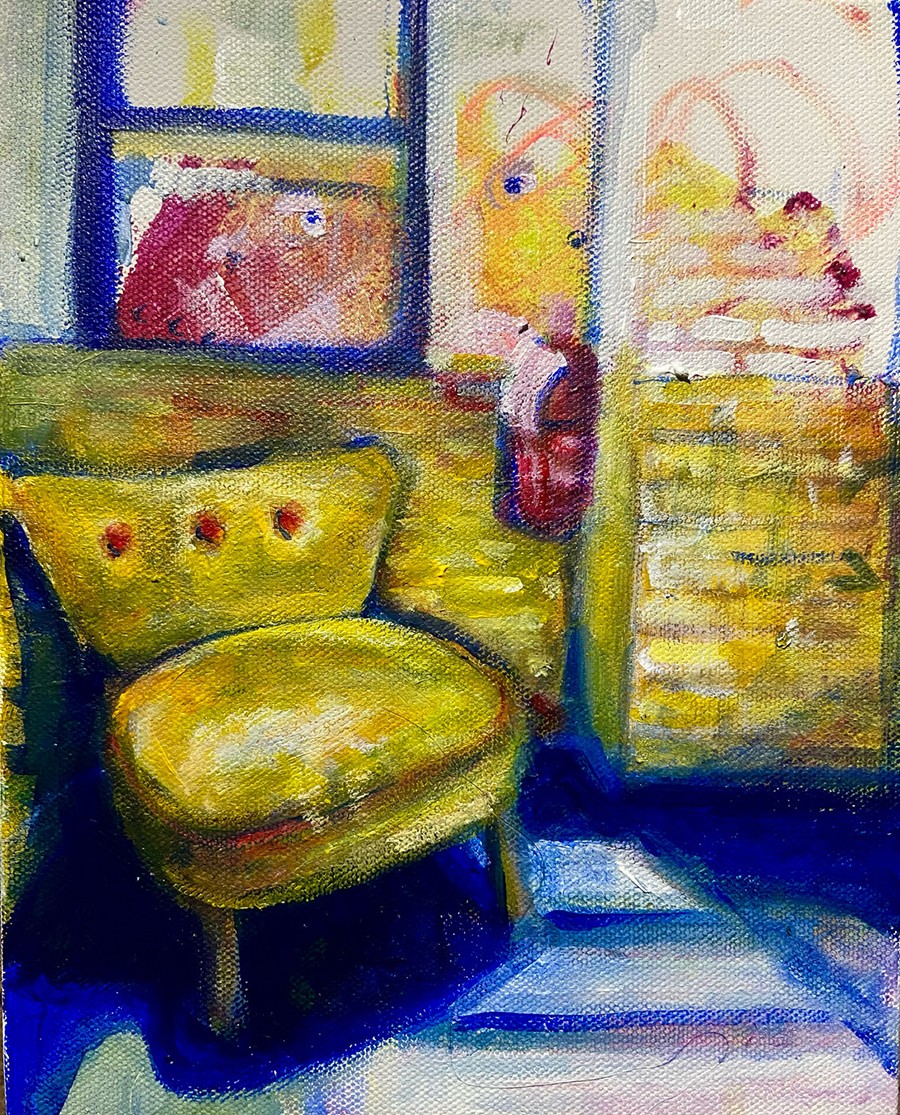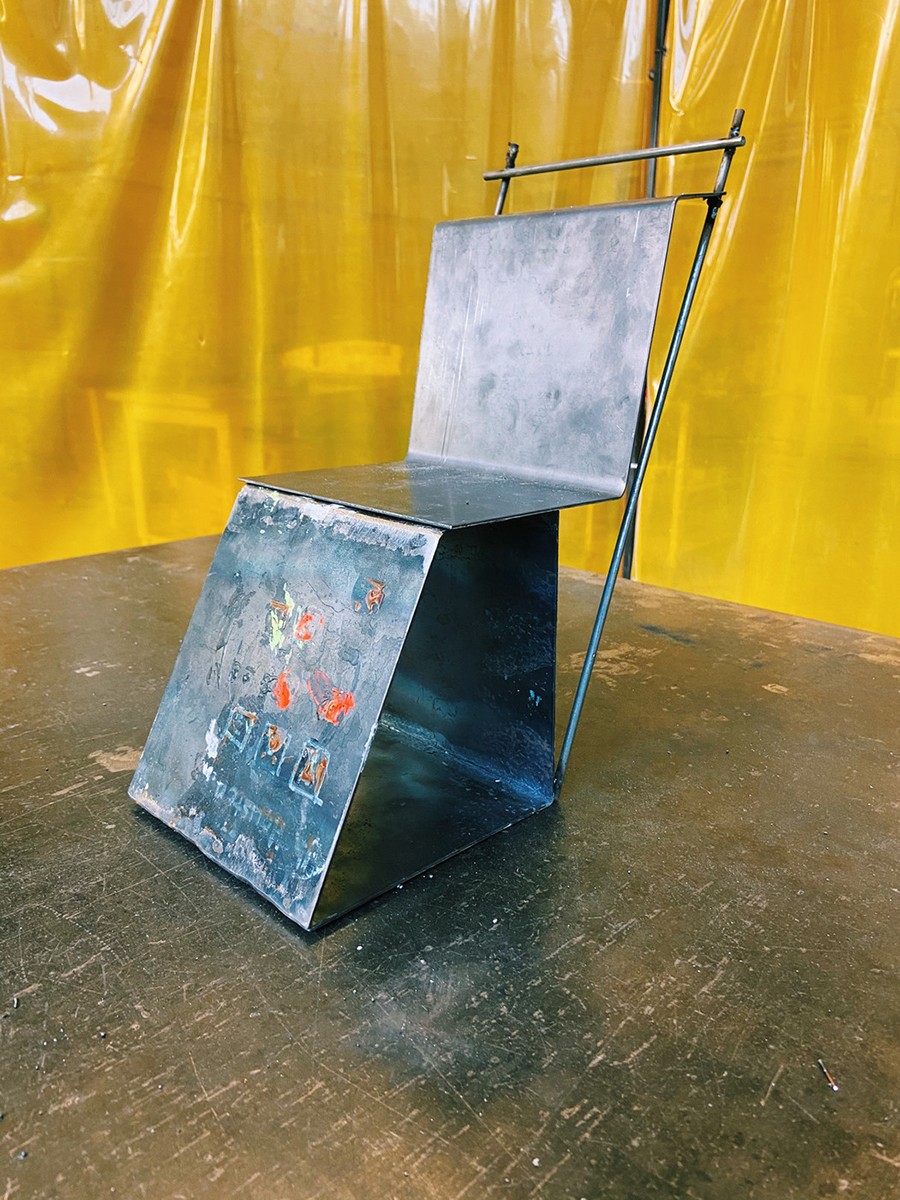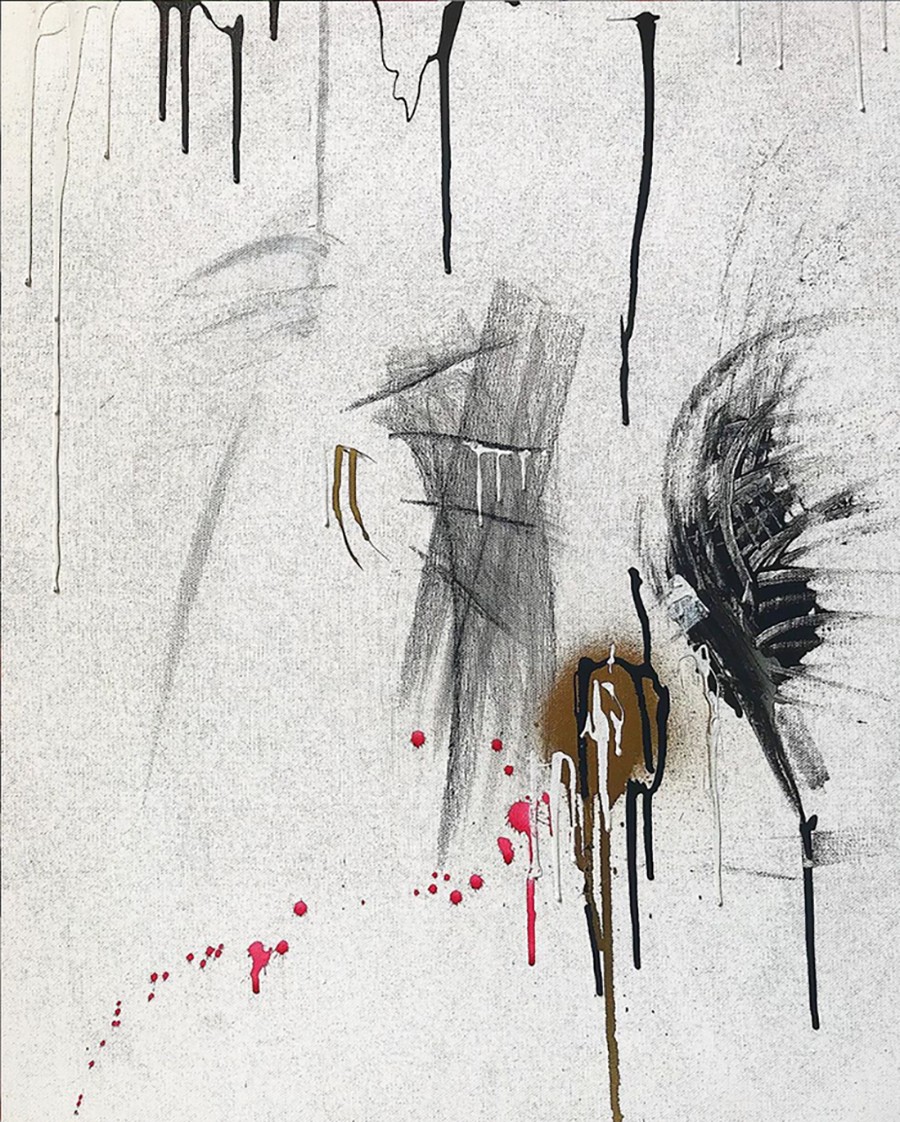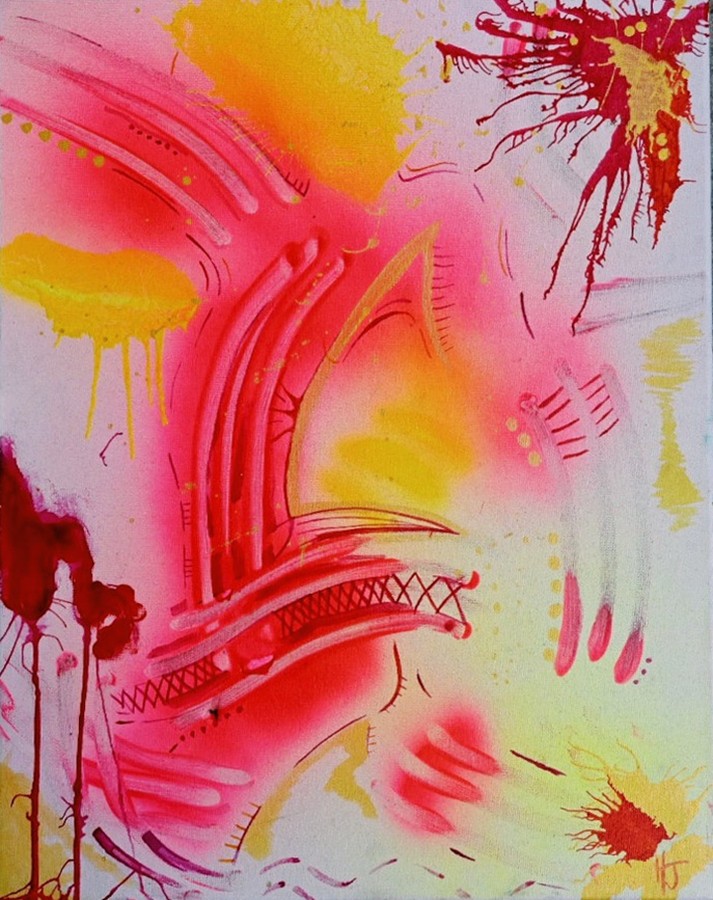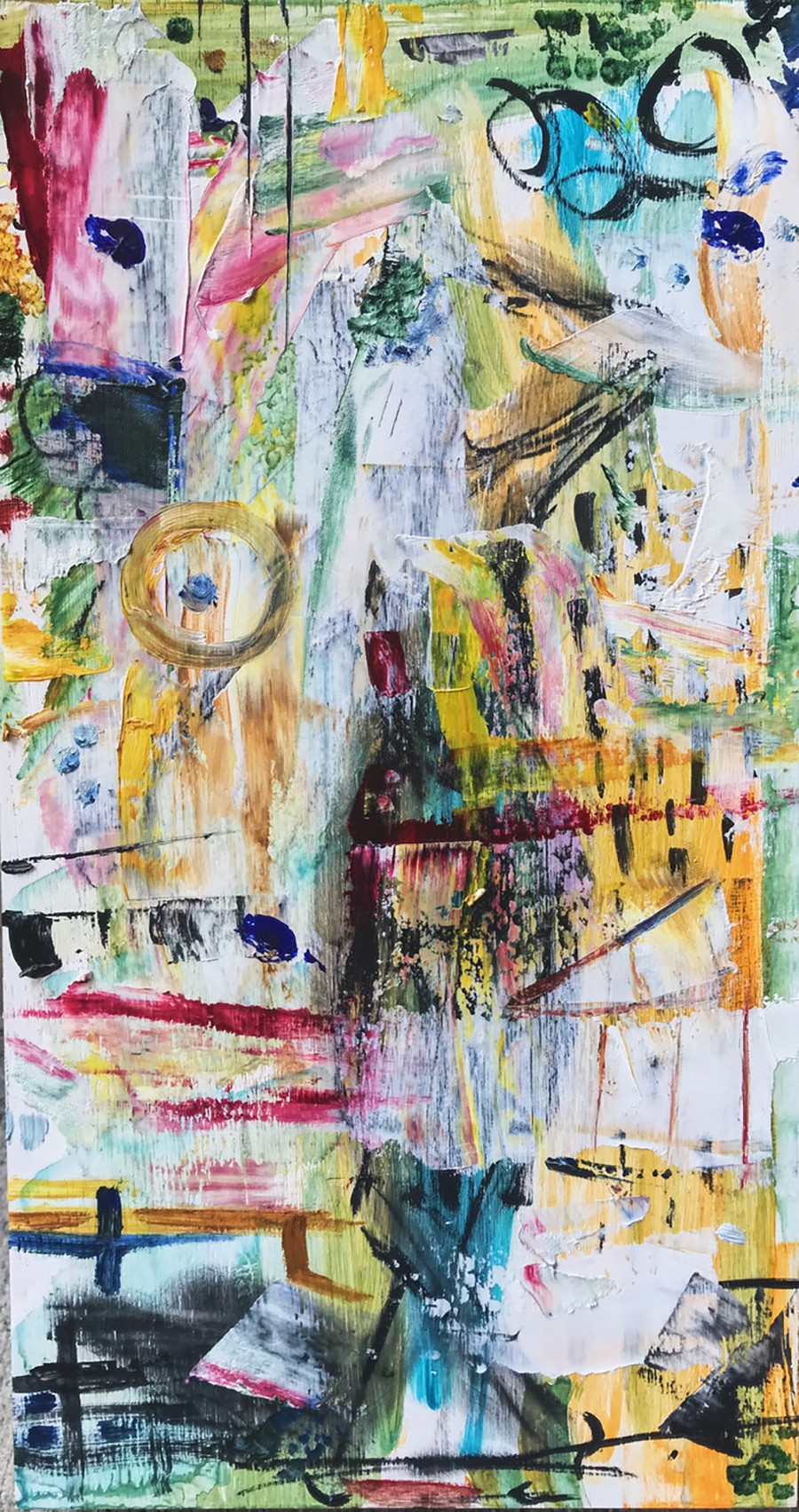 A Hot Air Balloon That Could Go to Space: Hanna Jennings
Derrick White 
"My style centers around the art of balance. I would say I have a few styles depending on the materials. Much of my art stems from being neurodivergent. Neurodivergence (ND) is when your brain learns in ways different from the normal standards of learning. It takes form in people with ADHD, OCD, Dyslexia, Epileptics, and Synesthesia," explains local artist, Hanna Jennings. She continues, "In my case, my biggest struggle throughout life was controlling my chaos. I struggled with severe ADHD (the chaos), early on and through my college years. I was unaware until recently when I was diagnosed with OCD from adapting to control my ADHD over the years. I consider it my superpower when controlled in the right atmosphere. I taught myself to learn about myself and life through the art I make. In this way, art allowed me the chance to nurture this wild child side of myself I never knew how to maintain." One of her Instagram posts states, "Being in Tyler makes me remember how much I love painting. Without it, I get 'loco en la cabeza'."
Hanna Jennings graduated from the University of Texas at Austin with a Bachelor of Fine Arts degree in 2021. She then traveled to New York City in the summer and attended the New York Academy of Art's Residency. Hanna remembers, "I learned the basics of art while in college including recycling materials and mixing and fusing together ideas. Essentially, I learned a lot of abstraction during my time in Austin. However, in New York, NYAA's program centered around realism and painting what the eye sees."
Hanna's work reflects a lively dynamism and is composed of whimsy, energy, experimentation, and personal expression. There is a positive vibe in her color choices and a no-fear approach to the exploration of her ideas and use of different materials from a range of new perspectives. "When it comes to oil painting, I take the gestural motions I use in my abstracted art and add character. I pull forth a picture from the strokes. My oil painting techniques allow me room to play around with depth, which can take on a pop art effect on occasion. When I first decided to paint, I drew from artists like Matisse," describes Hanna.
Early in life art and its creative processes became Hanna's therapeutic outlet. She recalls, "I kept myself entertained and energetically curious with photography and interior design starting around eighth grade. Once I got to Austin, I decided to give painting a shot. I started learning about artists and why they made what they did, how they ended up having a style. I became interested in the art and psychology of style as well as aesthetics. Sophomore year, I started collaging my thoughts and ideas into a book, comprised of magazine cutouts, pictures, ideas, sketches, recycled materials, and putting them into aesthetic pages and books where I could conceptually write my ideas without getting too focused on words. Being dyslexic, I get 'lost in the sauce' when it comes to writing on occasions. Like artist Cy Twombly (painter who established a gestural vocabulary in which line and color are permeated with energy, meaning, and piety), I communicate best when I can speak abstractly, at least when trying to converse with an audience." Hanna adds, "As my art grew, I did too. I began learning about film and the world of technology and how to merge those ideas together into creative, more innovative work. I began seeking ways to recycle larger materials, like scrap metal into furniture and larger designs for possible sets or interior designs. The most difficult thing about my art is trying to formulate my ideas into words. The point of my art is to offer new perspectives to the world."
Jennings is inspired by many visual artists, architects, and fashion designers like Cy Twombly, Joan Mitchell (abstract expressionist artist who said, "Music, poems, landscape, and dogs make me want to paint… and painting is what allows me to survive."), Franz Kline (big, bold, black, expressive mark making abstract expressionist), Jason Martin (contemporary process painter), Wendy White (contemporary multi-media artist), Jean-Michel Basquiat (poster child for graffiti meets abstract expressionism meets pop art), and especially the artist, Hush (a contemporary, mixed-media artist coalescing independent, guerrilla art with Japanese iconography). Hanna describes, "My 'street art meets canvas' style incorporates the later styles of graffiti and urban art with graffito art, but unlike vandalism, I tend to just keep working on canvas. I try to fuse together tactics artists like Twombly used by incorporating stories and tales of travels into nonverbal motions and conceptualized feelings. It combines the signs and poetry of the streets and gives a distinctive perspective to the viewer. This style intends to unite the current world with traditional art techniques and materials, like sumi ink, an old Japanese time-honored material. I merge past, present, and future ideas together to find balance and harmonious unions like I would when working on a collage page. This specific style also allows me room to incorporate materials like pastels, India ink, and acrylic paint into my practice. This is my most abstract form of art."
Hanna Jennings also finds revelations from film and photographic icons such as Tim Burton (artist and director known for dark fantasy and animated films), Annie Leibovitz (famed, celebrity, Rolling Stone magazine cover photographer), Margaret Bourke-White (documentary, first foreign Soviet photographer), Man Ray (dada and surrealist photographer), and Walt Disney (I am not explaining this one. If you don't know who he is and have read this whole article, I cannot help you).
Take inspiration from Hanna Jennings and put it into action. Go ahead and tap into your own superpowers and begin to experiment with optimism, eccentricity, and joy and with the persevering attitude of no fear. Do what you love. Love what you do. Be happy and make happiness a habit.

Learn more: @hannajenningsart