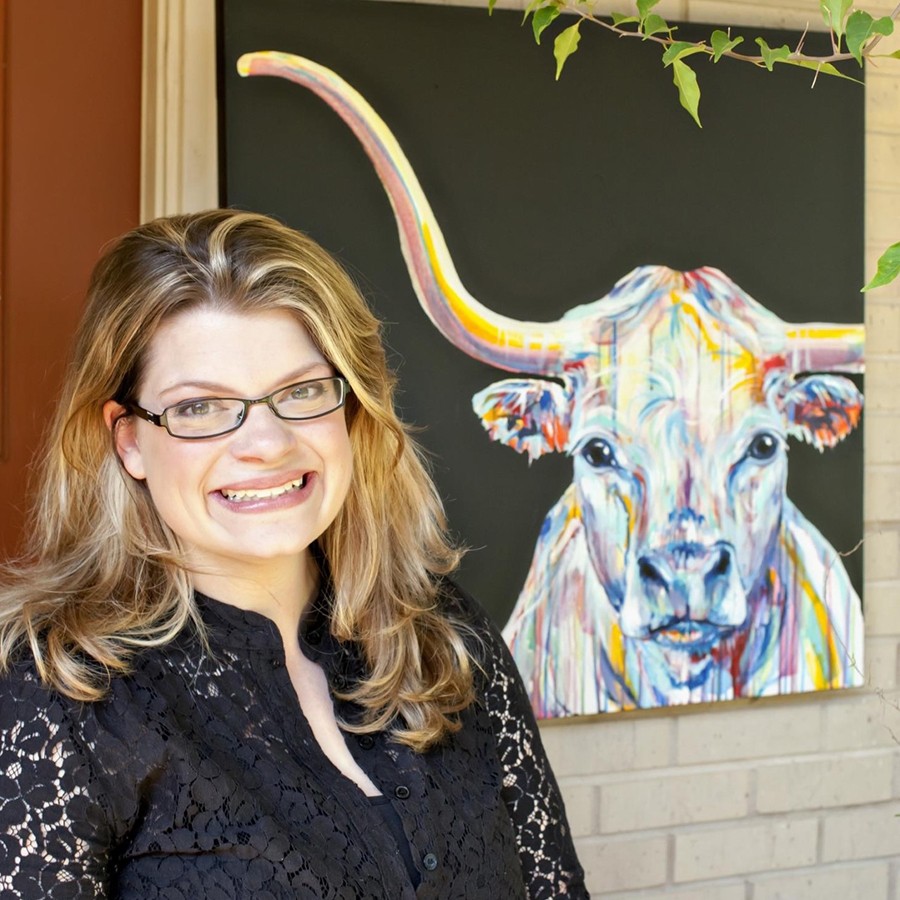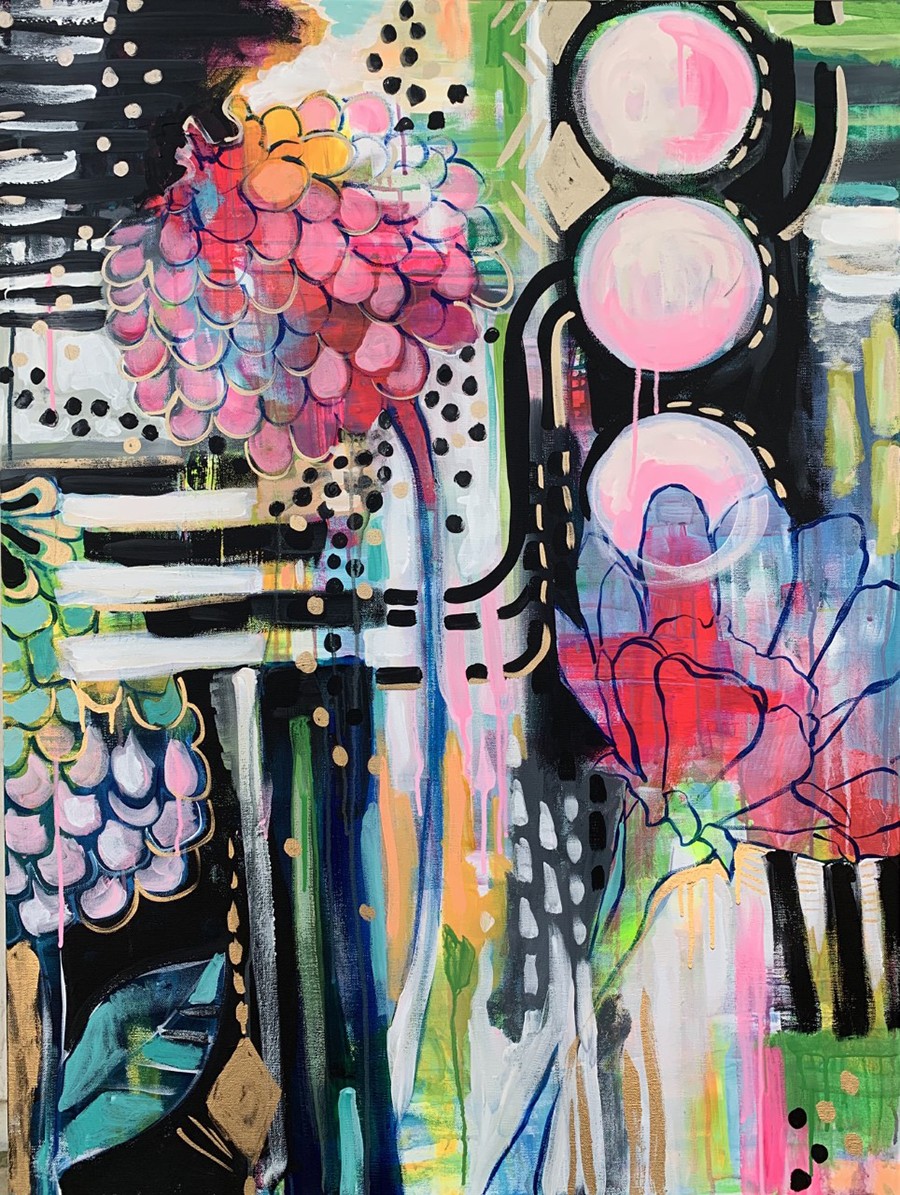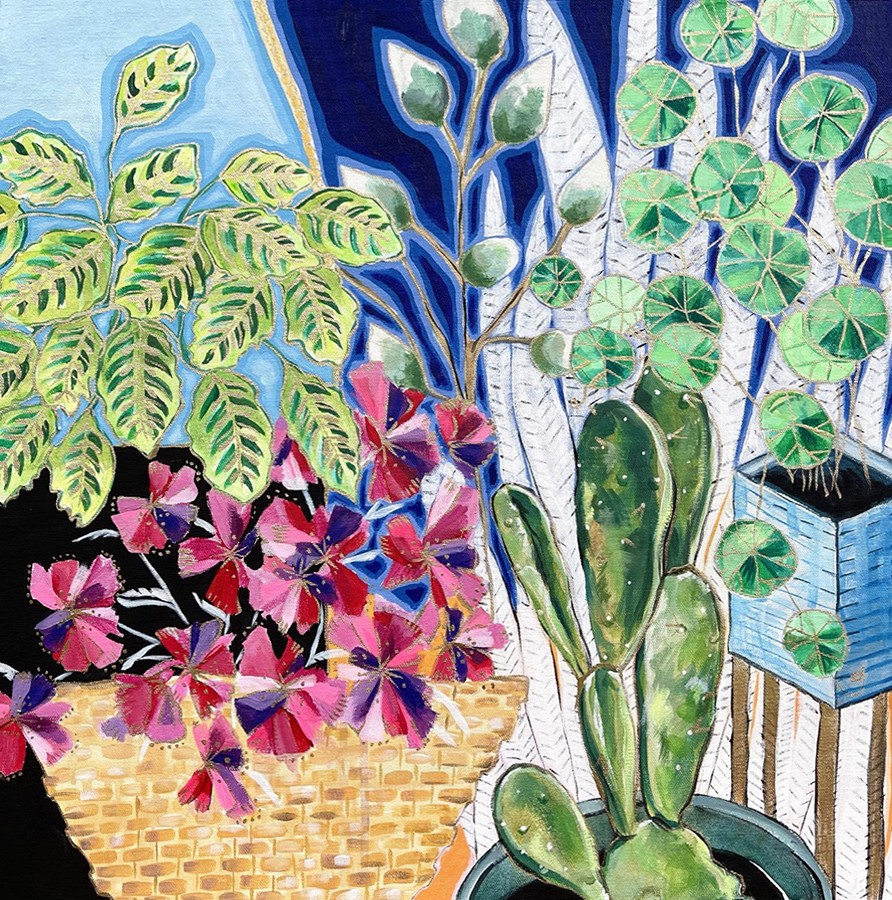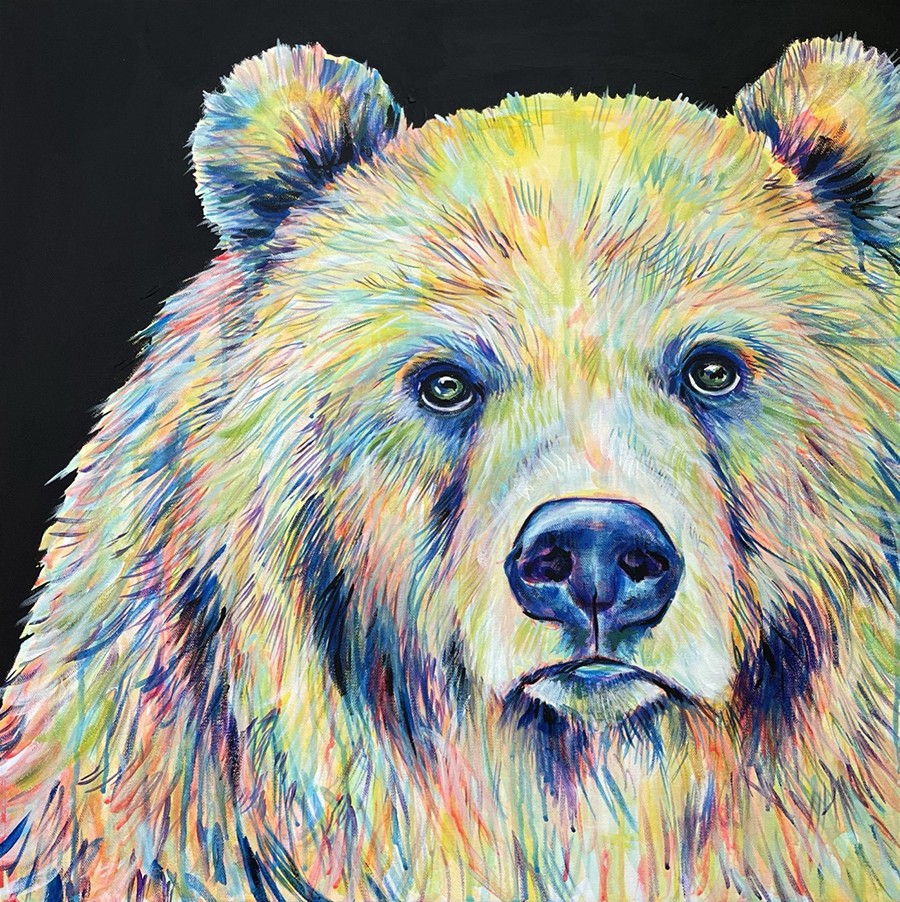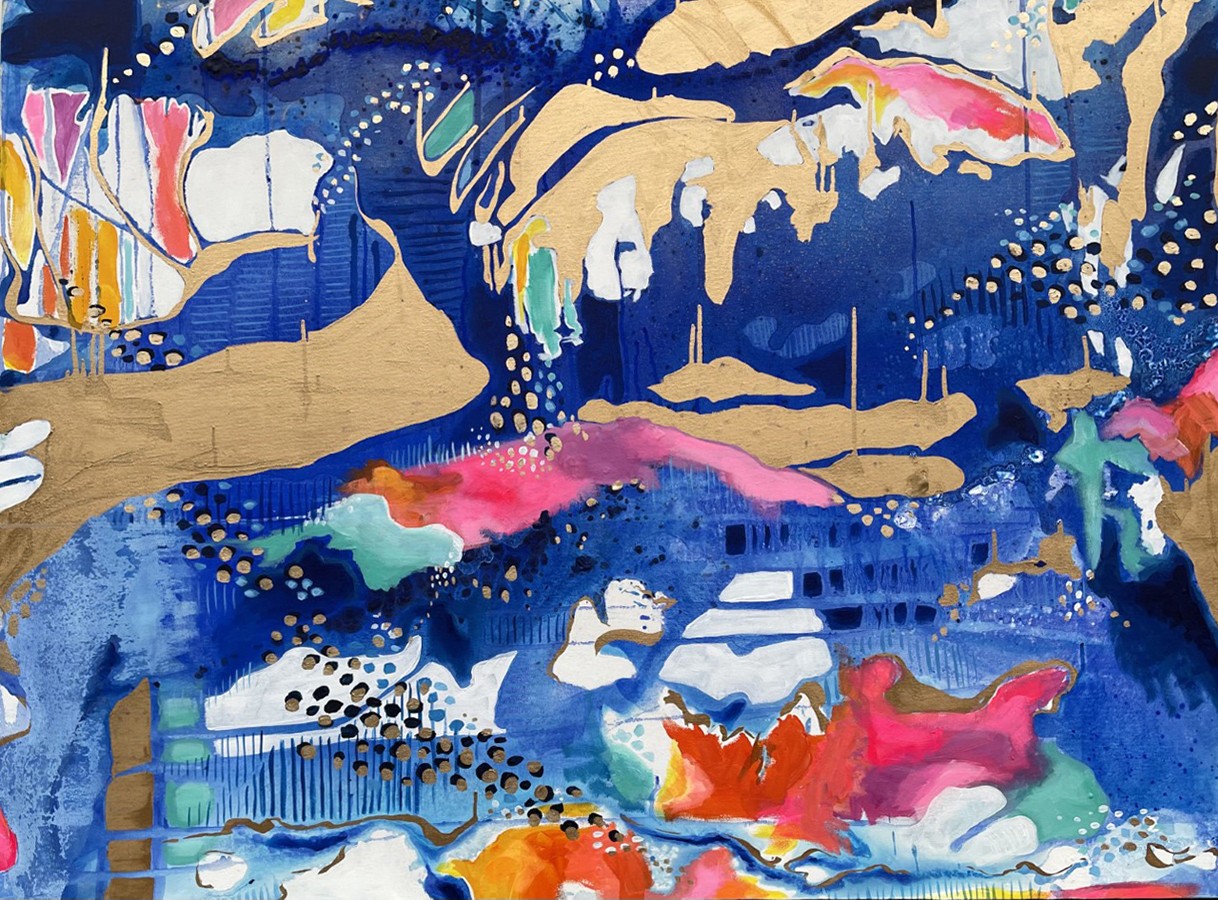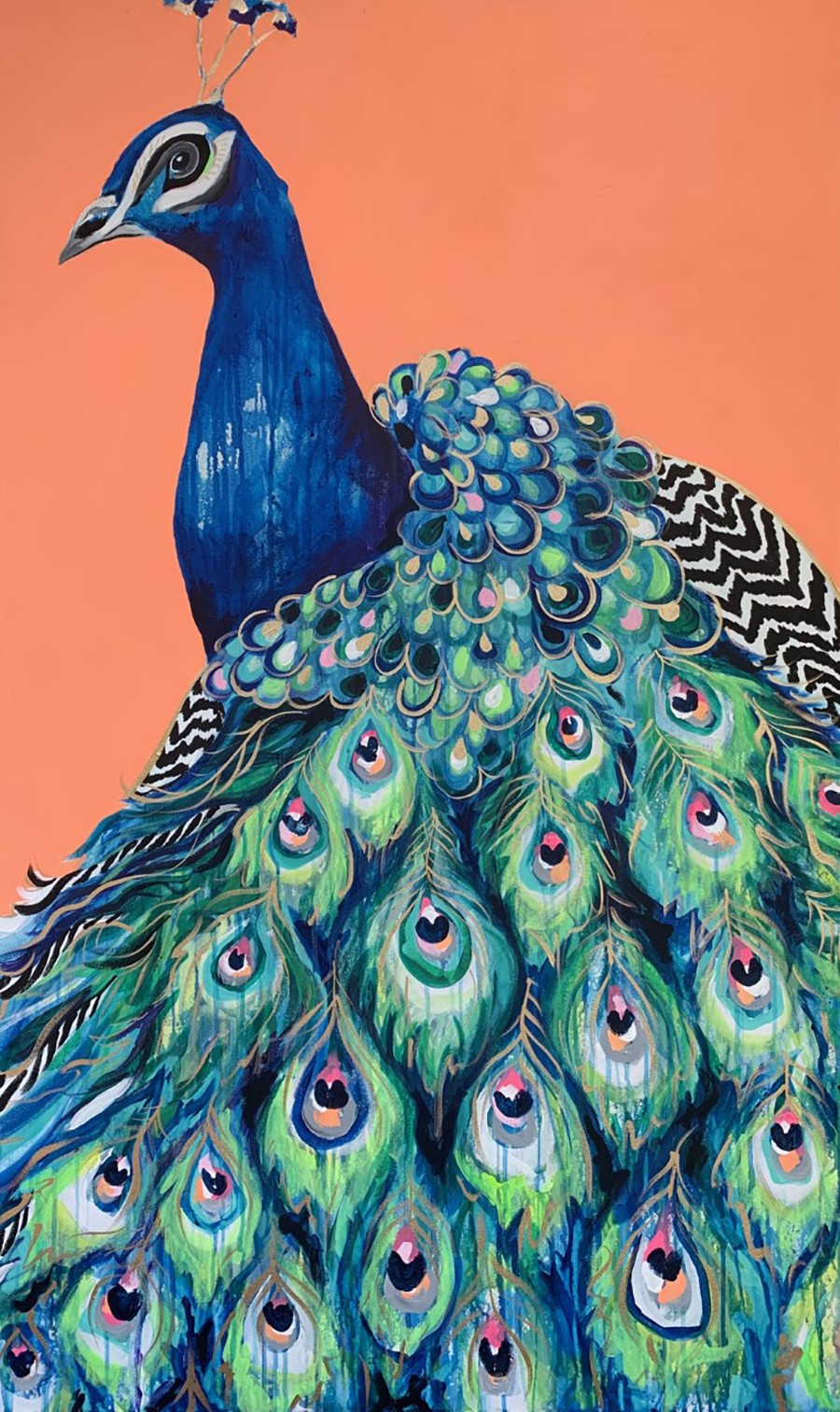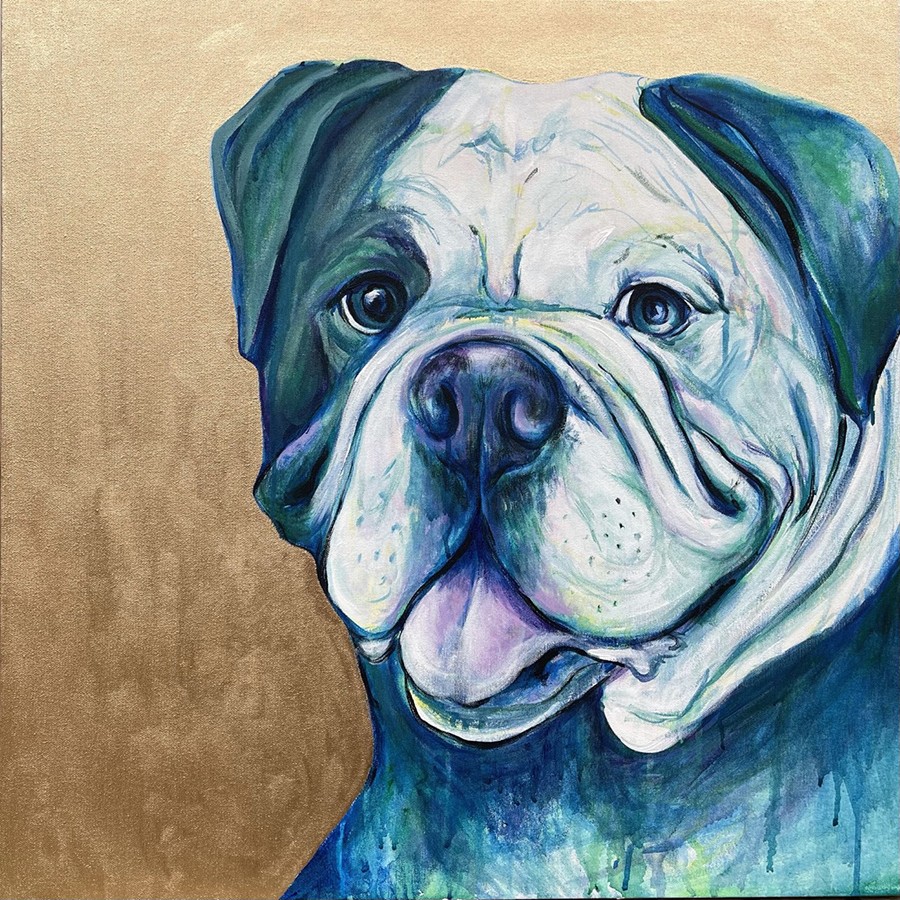 Inside the Artist's Studio
Prolonging the Magic: Jennifer Moreman
By Derrick White 
Sadly, our world lost a national treasure back on Christmas day 2021, when artist and educator, Wayne Thiebaud died in Sacramento, California. Thiebaud was a painter known for his vibrant works depicting everyday subjects of, among other things, cakes, pastries, cosmetics, ice cream cones, and other foods as well as landscapes and figurative works. Thiebaud is linked to the pop art movement because he concentrated on American consumer culture. Wayne Thiebaud used a signature thick, impasto, heavy pigment technique and inflated his hues to depict objects. Thiebaud was an art teacher at Sacramento Junior College (now Sacramento City College) and the University of California, Davis. Wayne Thiebaud inspired generations of artists and creatives around the world. "He describes himself as a painter and a teacher, and I think they're equally important to him. He gets so much from the teaching and his students. He talked about it keeping him young, so maybe that is longevity's secret," quotes Tony Bravo in his article titled 'Celebrating Wayne Thiebaud's influence as an artist turns 101 at Manetti Shrem Museum' on datebook.com. By the way, American rock band Cake is from (and I am not making this up) Sacramento, California. Coincidence? I think not. The point is teachers have great influence and leave a lasting impact. Art teachers even more, or at least this is something I like to believe.
Local artist Jennifer Moreman cites Wayne Thiebaud as one of her inspirations. "I've always loved pop artists Jim Dine and, of course, Andy Warhol. I love their printmaking pieces and use of color. I think being a printmaking major shaped how I paint. I love flat, bold colors and layering colors on the canvas one at a time. I also love Wayne Thiebaud. I love his bold use of color and his fun subject matter brings me joy. Who doesn't love a painting full of cake slices?" she states. Adding, "Mary Blair, the Disney animator, is also one of my favorites. She was one of the first female animators, which could not have been an easy mountain to climb, and I love her unique, joyful style, and whimsy."
Jennifer Moreman received her Bachelor of Fine Arts degree in studio art with a focus in printmaking from Baylor University in 2004. She has been working as an artist full-time since 2008. "I've been licensed by Neiman Marcus, featured in HGTV Magazine, had a long-running partnership with One Kings Lane, and was featured in House Beautiful Australia. I currently take commissions and work out of my home studio in Tyler," informs the artist. "I had amazing art teachers in school. I went to Trinity Christian Academy, in Addison, Texas for kindergarten through 12th grade, and we had opportunities to dive into oil painting, ceramics, photography, mixed media, printmaking, and everything in between. I remember a charcoal drawing class I took one summer before 9th grade where everything clicked. I knew it was my future. There was no limit put on our learning. I remember painting 6-foot canvases a few times and there was a closet full of oil paint. We were encouraged to get whatever supplies we needed when we needed them. It is still my version of heaven on earth. It was an ideal environment for a budding artist. It gave me confidence and prepared me extremely well for the art department at Baylor," she remembers. "My parents also encouraged me along the way. They never questioned my desire to be an art major or encouraged me to have a backup plan. They knew I could do it, and it meant a lot to me. My husband also didn't flip out when I called and told him I quit my day job to be a full-time artist. I'm grateful for his support every day. I also give a lot of credit to a friend of mine, Don Simms, who owned a lovely hair salon in Addison, called Opus. He started selling my artwork in his salon when I was 15. He is no longer with us, and I hope he knew how important he was to me and my art career, I am forever thankful," explains Jennifer.
Moreman's art focuses on everyday moments, sometimes taken for granted in life, and encourages people to notice the simple splendor in detail. She explains, "I depend on my capability to pause and recognize the natural beauty of the world and the interesting features found in God's creation most people walk past each day and often overlook. My enthusiasm and joy as an artist come from the ability to remind people life is beautiful. Art has given me an outlet for my creativity. It calms me and brings me peace. It is my therapy. Working as an artist allows me to keep a schedule where I can take care of my daughter and be home with her when I need to be. It is sometimes exhausting. I am a total night owl. I have ADHD and paint from 8:00 p.m. until 3:00 a.m. or longer."
As for the future, Jennifer states, "I am working on writing and publishing two children's books. I am a member of the Society of Children's Book Writers and Illustrators. I am hoping to send them out to agents and publishers later this year. It has been a bucket list item for as long as I can remember." Addressing the good and bad of the art world, she says, "I feel social media is a blessing and a curse for me as an artist. I love it makes my work so accessible, but comparison is the thief of joy. I am not great at posting daily or taking perfectly set up photos. I have connected with people all over the world through my art being online, which is fantastic. I must remember to focus on improving my work and becoming a better artist overall and not dwell on the number of likes or followers." Sheep go to heaven. Goats go to hell.