Hiking and More: East Texas Shows Its Best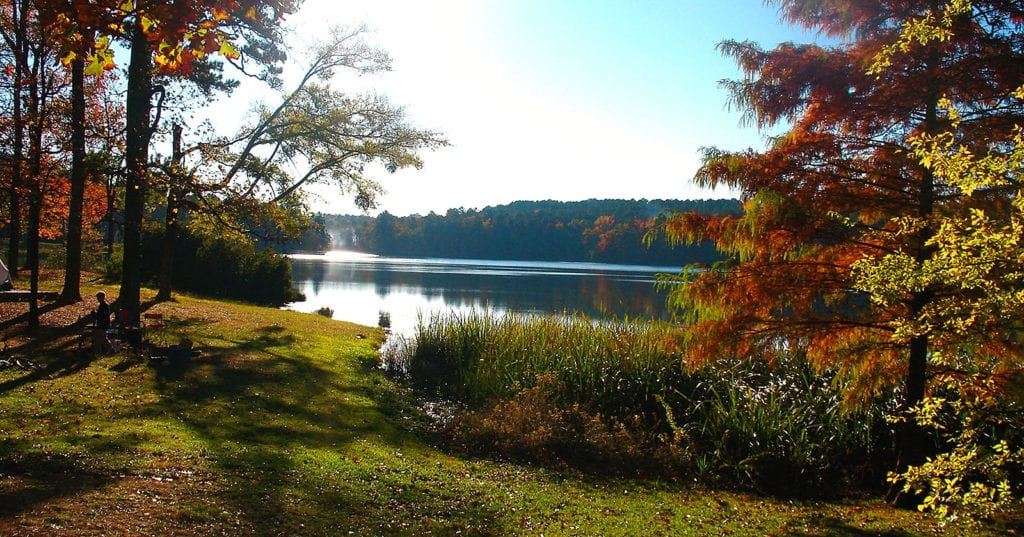 By Holli Fourniquet
If there's one thing Tyler is known for, it's for the area's natural beauty. Nestled serenely in the piney woods of East Texas, the area offers some pretty great landscapes for the outdoorsy types.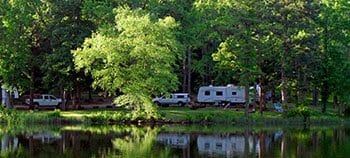 According to a recent study, most of us are spending half as much time outside as compared to only 20 years ago. It claims that doing outside activities such as hiking is good for the mind, body, and soul. The research showed that hiking clears your head, makes you more creative, boosts your focus, and recharges your mind's battery.
With temperatures getting lower by the day, it's the perfect time to get out of the air conditioning and get back outside again. New adventures await you!
Many people don't know that Tyler is home to more than 1,000 acres of parkland comprised of 27 city parks, and that doesn't even include the Tyler State Park! Hikers from all over the region enjoy the area's ample places to explore, ranging in all intensity levels.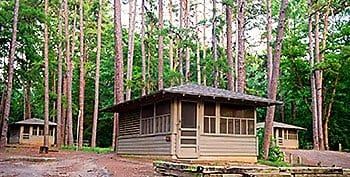 Perhaps the best place for nature hikers to start is at one of Texas' most popular State Parks: Tyler State Park. The park is located just north of the city limits and stretches over 985 acres. It is known as a tranquil haven in the pines, rich with history and recreational opportunities. The park features 100-foot tall trees, nature, camping, and a cool 64-acre spring-fed lake, not to mention the 13 miles of trails. The lake was just listed on "Tour Texas" as one of the top swimming holes in Texas.
The Tyler State Park's trails vary from easy to challenging, but each trail promises beautiful scenery amongst some of the largest pines in East Texas. The Trails cross several different forest types and offer amazing views you can't see anywhere else.
As you hike along the trails, this area is also the perfect place for bird watching with more than 200 species of birds identified at the park, and it is home to a number of East Texas animals, including white-tailed deer, raccoons, foxes, coyotes, reptiles, armadillos, opossums, and more.
Tyler State Park also offers several educational classes with various topics including wilderness survival, birding, snake encounters, and other important information one needs to know when hiking.
If you're looking for a great "staycation" location this is it. Tyler State Park has campsites and cabins for those hikers who want to stay. Make a weekend out of the trip and try several different hiking trails. For more info on the Tyler State Park go to tpwd.texas.gov/state-parks/tyler.
For hikers wanting to stay more within the city limits, the city of Tyler offers more than 1,000 acres of parkland. Walking and hiking trails are very popular within several of these parks. These parks are a great introduction to hiking. Plus, they offer other attractions, events, and services that can't be beat.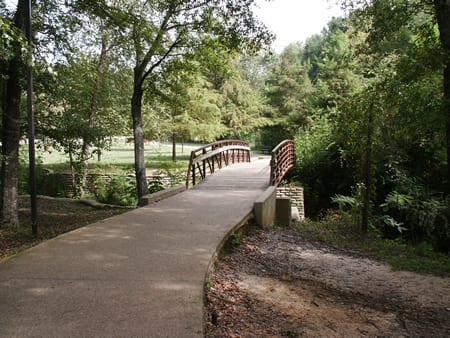 Faulkner Park, located at 410 W. Cumberland Rd., is a great place to begin. This park offers a scenic nature hiking and biking trail. The trail is a loop trail along which you might spot beautiful wildflowers and local wildlife. Dogs on a leash are more than welcome to join you along this trail. Faulkner Park also offers picnic areas, a fishing pond, and a sprayground to enjoy.
Rose Rudman Park and Southside Park are two great trails for beginners. The two parks have concrete walking trails that connect making the entire length of the trail about 2.5 miles long. This is a great setting for walking or jogging. The trails take you through the parks and into the woods via a couple of beautiful bridges. A lot of the trail is shaded, which makes this a great place to visit all year round. Some of the trails follows along a creek that is a popular hangout for wildlife in the area. Bring your camera because there are also some great photo opportunities along this trail. Rose Rudman meanders along side Donnybrook Ave. and Shiloh Rd.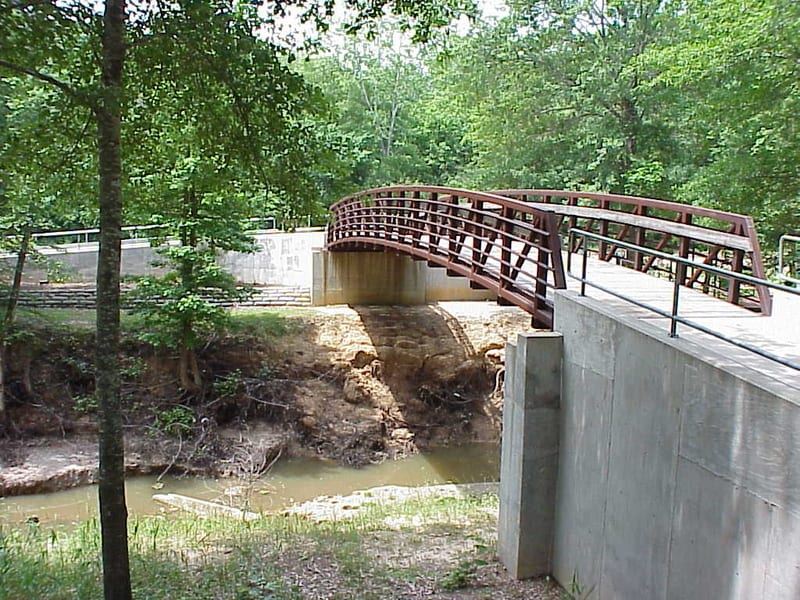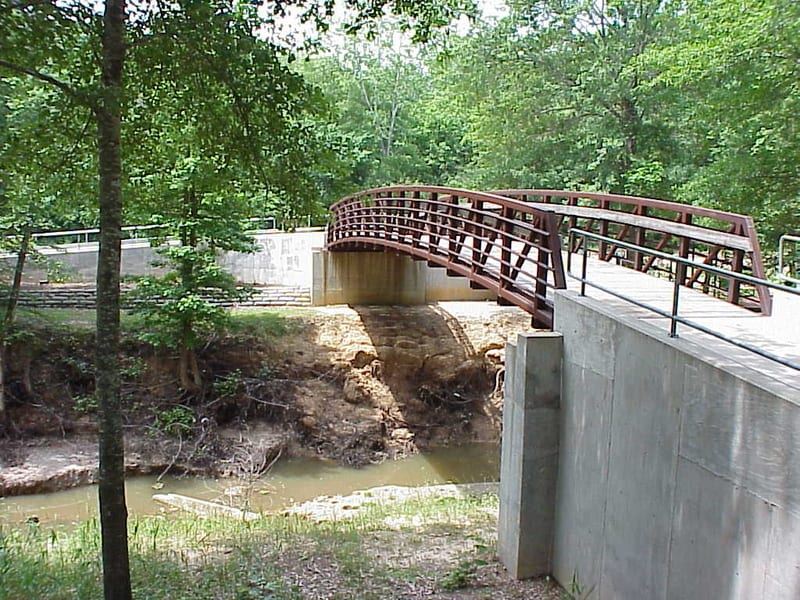 If you are trying to think of a place somewhat out of the ordinary, you might try Noble E. Young Park. The Noble E. Young Park is mostly known for the skate park and is one of Tyler's most popular parks. Area skaters and bikers like to take advantage of the fun skate ramps in the park. The park also offers hiking and biking trails. This is the one place in Tyler you can bring your skateboard and your hiking shoes and enjoy all the park has to offer. For more info on go to tylerparksandrec.com.
No matter where you decide to hike in Tyler one thing is for sure: Tyler has what you are looking for. Tyler offers challenging hikes as well as hikes for beginners. All of the hikes are family-friendly, accessible, educational, and relaxing.
This fall, get off the couch and explore the nature in your own backyard. Recharge your batteries in one of the most gorgeous places in Texas. You won't regret it. The beauty of East Texas awaits you. For more ideas on exploring the great outdoors go to visittyler.com.


Upcoming 5Ks, 10Ks, Marathons, Tri's & More
Downtown Tyler welcomes the Beauty and the Beast Bicycle Tour
More than one thousand cyclists will be pedaling their way through the brick streets as the largest cycling event in East Texas returns to Downtown Tyler.
On Friday, Feb. 7 at 6 p.m. at ETX Brewery, the Tyler Bicycle Club will announce the routes, present the new logos and the new "beast" that cyclists will have to slay!
"Downtown Tyler and its merchants have embraced this event," said President of the Tyler Bicycle Association Bill Lewis. "We anticipate 1,000 cyclists in attendance to see the beauty of the Rose City and celebrate on the Downtown Square."
The tour name, Beauty and the Beast, depicts a beautiful bike ride in the rolling hills of east Texas, with the "Beast" being a hill on Old Omen Road as you leave Lake Tyler. Participants earn a medal if they can "slay the Beast" and pedal to the top of the hill.
The Bicycle Tour features three routes of 26, 43 and 62 miles that will begin at College Avenue and Erwin Street at 9 a.m. on Saturday, March 14th. The City of Tyler Transit buses will be running early that morning to help cyclists get to downtown to ease parking issues. The cyclists will make their way east of town and head toward Overton.
This is the 32nd year of the event and the tour's roots go back to the late 1980s when Lance Armstrong made an appearance and was the largest cycling event in the state.
Proceeds from this year's event will go to support the Salvation Army and the maintenance of the Mountain Bike Trails at Lindsay and Faulkner Parks.
For more information, contact Bill Lewis at (903) 372-4511 or lewislandman@gmail.com.
For more events, check out EGuideMagazine.com 's entire


---
There's a great amount of variety with the walks, runs,
triathlons and more in East Texas. Check out these upcoming events.
It is free to post any event. Please click "Add Event" below to add yours!

Edom & Ben Wheeler: Explore the Arts & Delicious Food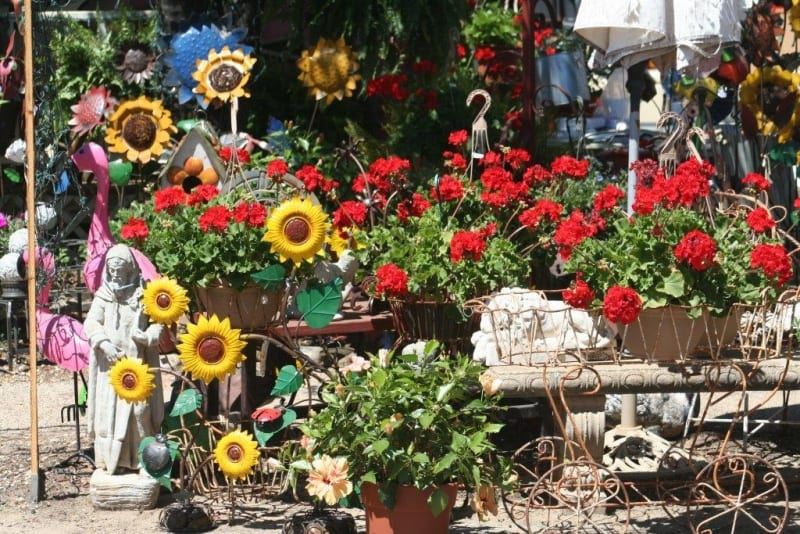 For more events, check out EGuideMagazine.com 's entire


There's a lot going on in these funky cool towns. Check out these events:

Date Night: From Fancy to Simple, Tyler Offers a Lot of Romance

By Holli Conley
In Tyler, the city of roses, it's not hard to find a romantic spot to take that special someone. Whether you're celebrating an anniversary or simply spicing up a free weekend, these are the best date ideas for fun, quality time with your significant other.

Paint A Pretty Picture
Locally at Pinot's Palette, located at 322 ESE Loop 323 next to Plato's Closet in Tyler, you and your date can paint together! The studio has really neat, two-part mirror pieces that transform upon completion into an intricate design. You can also complete your masterpiece right there in the studio by picking a frame to suit your style for $35, making it possible for you, the proud artist, to walk away with your creation ready to hang.
One small step inside the front door of Pinot's Palette and you will feel your creative fire burning and want to put palette to canvas. The large, colorful painting area is jammed full of workspaces just waiting for the next budding artists.
Something also really unique at Pinot's Palette is the opportunity to paint your pet. Send the studio your pet's likeness and they can laser it onto canvas, then you can finish the creation with paint in the studio.

A Night on the Town
Downtown Tyler is a great spot for a romantic evening. Start the evening with dinner at one of Downtown's restaurants. For a fine dining experience try one of Tyler's newest restaurants: Jack Ryan's Steak & Chophouse. Take advantage of the free valet parking and really wow your date.
There are also a couple of options for more casual dining such as Don Juan's on the Square.
Next, take in a show with VIP box seat tickets at the historic Liberty Hall. The box seats are the best seats in the house and will be a little more intimate for a date night.
End the night with a cocktail or dessert and live entertainment at Rick's or Jake's.
All of these are conveniently located within walking distance of one another and make for a great night out on the town.

Dinner and a Movie
You can never go wrong with dinner and a movie, but sometimes you're in the mood for something a little more exciting. Spice up this classic date idea with some of Tyler's unique theater options.
Grab a picnic dinner, lawn chairs, and watch a movie under the stars at SkyVue Drive-In Theater. This theater offers tickets for $6 per person and shows a double feature.
One of Tyler's newest theaters, Studio Movie Grill, is another interesting option for a movie night. Studio Movie Grill is a one-stop-shop for dinner and a movie. You can eat dinner while watching a movie, or have a dessert or cocktail while you watch. Studio Movie Grill also offers classic date night movies for $3 a ticket on select nights. Check their website for details.

Enjoy Live Music
Tyler comes alive with the tunes of good music around every corner. Whether you are interested in a specific music event such as the Red Dirt BBQ & Music Festival or listening to a local band, Tyler has a variety of acts to satisfy your musical tastes.
Some of our favorite places to catch local bands are Cork Food & Wine, Stanley's Famous Pit BBQ, XLN, and Republic Ice House – just to name a few.
Downtown Tyler offers several fun acts as well on the weekend at Jake's or Rick's. Or for a more classical night you might choose to see a performance by the East Texas Symphony Orchestra.
No matter if you want to dance the night away or enjoy a cocktail with music in the background, Tyler has what you're looking for.

Go on an Adventure
There's something awfully romantic about going on an adventure together, and there are plenty adventures to be found around town.
Try hiking, biking, camping, or water sports at Tyler State Park or one of Tyler's many public parks.
Runners might consider doing a color run or mud run together in the area.
Animal lovers can enjoy Caldwell Zoo or Tiger Creek Wildlife Refuge.
For the thrill seekers, try one of Tyler's newest attractions: One Way Out. If you are a fan of puzzles and problem solving, this game is for you. You will be locked in a room where your team will use clues, hints, and teamwork to escape before time expires. Working together to solve the clues is a great way for a couple to get to know each other better and build a stronger relationship.

Love Don't Cost a Thing
Let's be honest, dating can be expensive. Luckily, in a beautiful city like this, romance is not hard to find on the cheap.
Tyler is home to several free museums that would be great for a date. Visit the Goodman-LeGrand House & Museum or the McClendon House to tour these romantic historic homes.
For the history buffs, you might enjoy the American Freedom Museum just outside of Tyler in Bullard, or the Half Mile of History Walk in Downtown Tyler. While you're in Downtown, stop by the Gallery Main Street, which features a new exhibit of original art approximately every eight weeks.
Tyler also hosts several cheap or free events throughout the year. Events will include everything from movies in the park to concerts and art walks.
Finally, when talking about budget-friendly date options, we can't forget a stroll through the Tyler Municipal Rose Garden. With 14 acres, 32,000 rose bushes, and more than 500 varieties, this is the largest rose garden in the United States. The Rose Garden is free and open to the public year-round. This is probably the most romantic location in all of Tyler and a great place to bring your love.
With all of the fun options in Tyler, it's not hard to find exciting date night ideas. Whether you want an expensive night out or a date on a budget, these ideas will help. Sometimes it's fun to break away from the norm and try something new. With all these ideas, we encourage you to get creative and get out on the town with your significant other.