Inside the Artist's Studio: Clara Hicks and Barry Jacobs
Inside the Artist's Studio:
And so become yourself.
Lifelong Learning: Clara Hicks and Barry Jacobs
By Derrick White
A definition of lifelong learning is to continuously expand one's knowledge and skills from one's life events. Fine arts is the perfect example of staying healthy – mentally, emotionally, and physically. Lifelong learning advances human development and is essential for people to be actively involved in life. TJC offers to let members of our community audit (enroll and participate without receiving college credit) many classes. Studio art classes are where many people seeking personal enrichment, find a place to belong. Residents residing inside TJC's taxing district over the age of 65 may be eligible to audit courses tuition-free.
It is great for a creative studio environment to have students ranging from 19 to 90. These students discuss and exchange ideas, work socially, and volunteer collectively. With a range in age like this, it is always interesting to see different approaches to ideas and materials. Years ago, while on a field trip with my school class, I asked the group the time of day and only one student looked at her wristwatch. The lone student not staring at a smartphone was Clara Hicks. Clara repeated art classes at TJC for over a decade for the experiences, friendships, lifelong learning, and personal development. She first attended TJC in the late 1960's. She had an exhibition of her art spanning over 42 years of work shown in the Jenkins Hall art department hallway gallery in March of 2009. "When I first took a painting class I did not know which end of the brush to hold," states Clara, a Tyler resident and accomplished artist in landscape, portrait, and still-life painting as well as weaving and ceramics.
"Classes at TJC's art department are very uplifting. I am inspired by other students who focus on their work with a positive mental attitude. The faculty has set the bar high so students may achieve both their short and long-term goals. I see controlled attention and a lot of enthusiasm," states non-traditional art student Barry Jacobs. Mr. Jacobs has been repeating TJC art classes for several years. "With no formal experience of art education, I just took on projects. At the Electronics Machine Accounting College in Chicago in 1964, using punch card computer programming, my first piece of art was an image of President John F. Kennedy made from many x's, o's, and dashes. I was 21," remembers Barry. He first took an art class at TJC in 2009 and has explored painting, drawing, design, printmaking and screen-printing, ceramics, sculpture, and art appreciation. Barry has won numerous awards for his artwork including several different place ribbons from the recent East Texas State Fair. Barry's ceramic tile mosaic artwork was selected to be included in the 2018 Bell Tower Arts Journal of TJC student work (including paintings, drawings, sculptures, photography, poetry, and short stories). Jacobs works with acrylic, watercolor, charcoal, pastels, and graphite. He has sculpted in concrete, wood, clay, as well as fiberglass. Barry also won the art club's 2017 Halloween costume contest with his reconstructed old cancer treatment radiation mask. Barry became interested in art from a previous job working for R.L. Polk City Directory. He recalls, "The job was to sell directories to businesses and get them to advertise. I would make sketches which included logos, pictures, business descriptions, and phone numbers." Barry has also been practicing Tai-Chi for 15 years in order to get more cardiovascular exercise. "Over the past two years, I have also included Kung-Fu. The benefits have exceeded everything I was expecting," says Barry. He feels taking studio art classes connects him to his family stating, "My father's sister, Lilly, was an artist and my sister, Joyce Lynn had an art master's degree and enjoyed creating still-lifes and portraits in oil." Barry recommends, "Art club is a time where one can break away from routine; receive positive feedback, information about what is happening in the arts community, volunteer opportunities, competitions, and personal stories from professors on lessons in life as they experience it." Time is almost always a frustration when it comes to the creative process. "I make mistakes when I rush to finish. I sometimes come in after class to do additional work. I also learn from defeat and self-discipline."
Barry Jacobs works in what may be classified as a folk/fine art style. Folk art will sometimes have a freshness and naiveté in its formal composition. Folk art is generally (though not always) self-taught or accomplished with nominal instruction. The difference between fine and folk art is essentially traditional, rather than educational. Folk artists may have a variety of different styles and work in a wide range of media. The results are unique, creative, and distinctive for each individual artist.
Barry joined the Navy in 1961 and served as a machinist mate on the Destroyer USS Witek. He was not deployed to Vietnam but did serve in the Cuban Missile Crisis after the Bay of Pigs invasion. Jacobs recalls, "We were to intercept any ship carrying missiles to Cuba and we did just that and also protect the aircraft carriers if they were attacked." After the Navy, Barry Jacobs went to computer school, worked in construction, as a floor covering contractor, and insurance salesman. Currently, away from the art studios, Barry spends his time volunteering at Christus Mother Frances Hospital making arts and crafts for oncology patients, phones potential donors at Urology Tyler, volunteers at Texans Against Crime, is a neighborhood crime watch captain, and previously conducted craft projects and patient contact for 13 years at ETMC. You can see the benefit of having an individual like this in one's classroom and sharing their experiences and ideas with an 18-year-old kid.
Barry gets inspiration from the work of artists like Norman Rockwell (American realist painter and illustrator). Barry has battled and beaten cancer multiple times and has overcome triple bypass surgery as well as other health concerns. He states, "I am a survivor of several issues. It has to do with attitude and activities."

Caleb Bell: Inside the Artist's Studio

Ride the Lightning
By Derrick White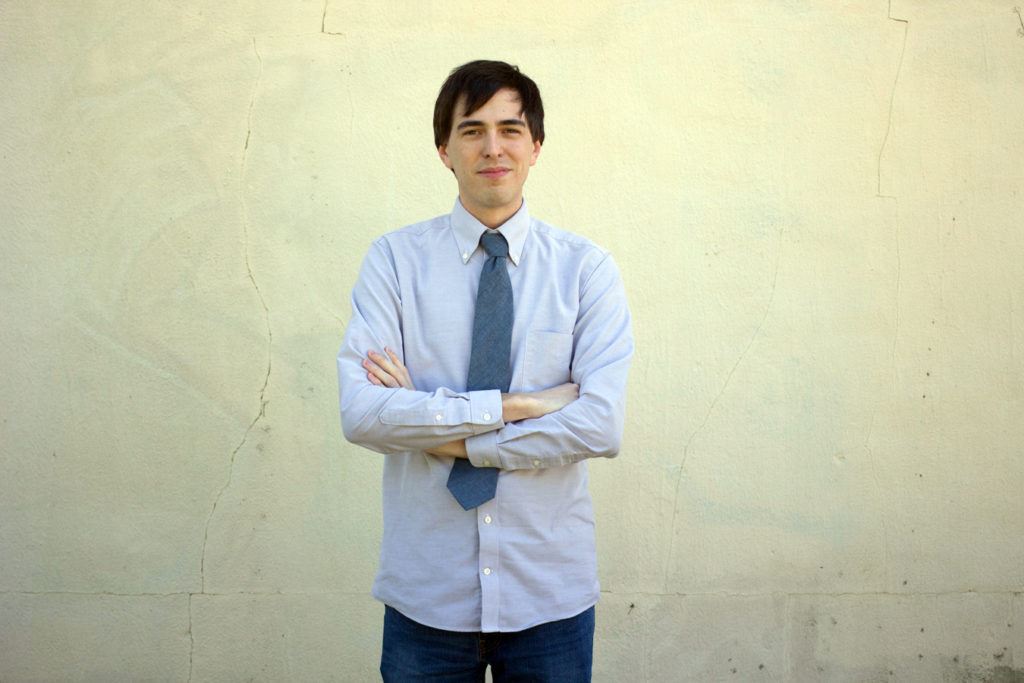 "I think we are very fortunate here in Tyler. There are a lot of generous donors and supporters at various levels throughout the community. Since I moved to Tyler, there has been a noticeable increase in interest in the arts. The scene has definitely grown. Everything takes time, but I feel like we are moving in the right direction," states Tyler Museum of Art curator, Caleb Bell. 
Curators are those in charge of finding and selecting, classifying, handling and exhibiting artistic and cultural collections. Bell studied public relations & advertising and art history at the University of Texas at Tyler and graduated, magna cum laude, in 2011. He started as the public relations and marketing coordinator at the Tyler Museum of Art in early 2012. In 2014, Caleb began working on exhibitions and became curator in 2016. In addition to organizing exhibitions and programs over the last several years for the TMA, Bell has presented exhibitions at other institutions and given art talks at museums and galleries.
Caleb served as a curatorial advisor for an exhibition at Women & Their Work in Austin, juried numerous competitions including this year's CADD (Contemporary Art Dealers of Dallas) Fund, and worked on public art projects at Tyler Junior College and the University of Texas at Tyler. Most recently, he served as the juror for Craighead Green Gallery's New Texas Talent XXVI exhibition in Dallas. This is an important exhibition and perhaps the last remaining noteworthy free juried show in the state, and a significant prospect for emerging Texas contemporary artists. It opens in August. It seems Caleb is all over the state promoting and bringing well[deserved attention to the arts of East Texas. Bell is riding the lightning of what is going in our regional community and he is a large part of what gives it legitimacy.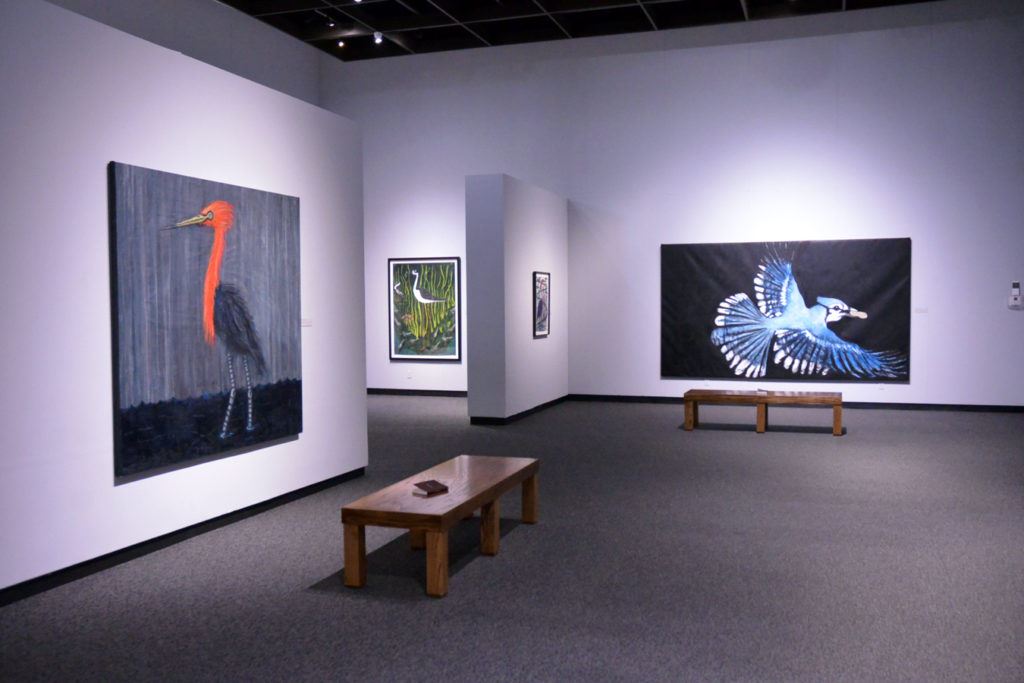 He describes, "I think one of the most important things art brings to my life is community. First and foremost, the connections and friendships I've made within the Tyler community. I have been fortunate to meet a lot of wonderful people through the museum and will be forever grateful. Our donors and members are very supportive, and I couldn't do any of this without them. I've also met a lot of great artists over the years. While I've only met some in passing, I've gotten to know many personally while working on exhibitions and other projects. Likewise, I have gotten to meet a lot of passionate collectors who have been generous with their resources. In my experience, the Texas art community is pretty well connected. I have gotten to know many museum professionals across the state and try to support them when possible. I have also had the pleasure to work with many gallerists throughout Texas. When visiting their spaces in Dallas, Houston, etc., it always feels good to be greeted when walking through the gallery door. And almost always I instantly hear, what's new in Tyler?"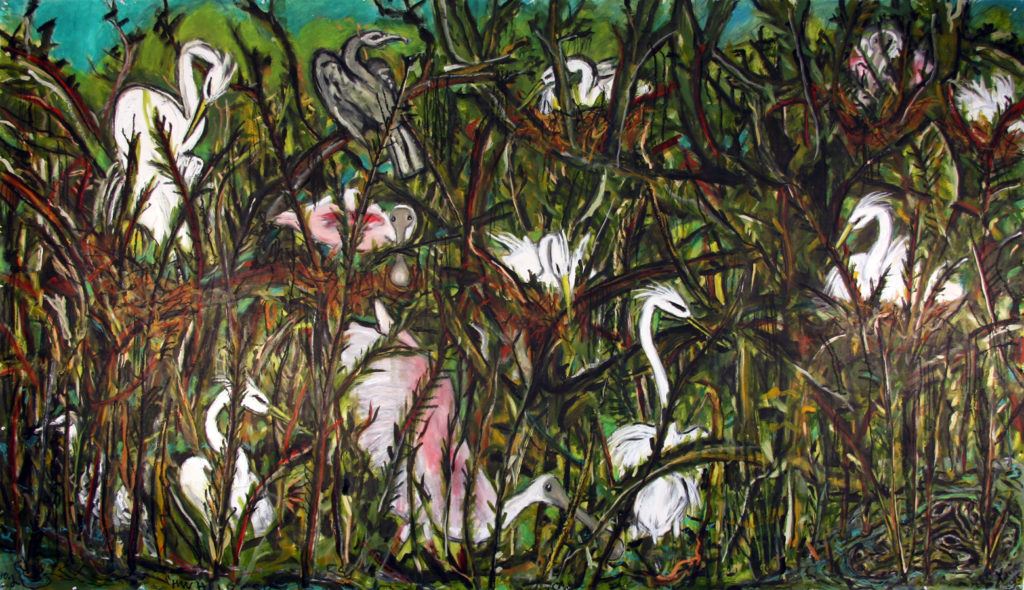 Bell states, "I am very excited for the future of Texas contemporary art. In addition to veteran artists still contributing important work, there are a lot of talented, emerging artists working throughout the state. The Texas art scene is becoming more connected which is definitely a plus. There seem to be more alternative and non-traditional spaces popping up. I think those kinds of spaces can offer a unique viewing opportunity and allow for more artistic flexibility. From my observations, there seems to be a renewed interest in performance art. I also see more artists creating installation-based work. It feels like there is a real focus on providing a unique experience for viewers."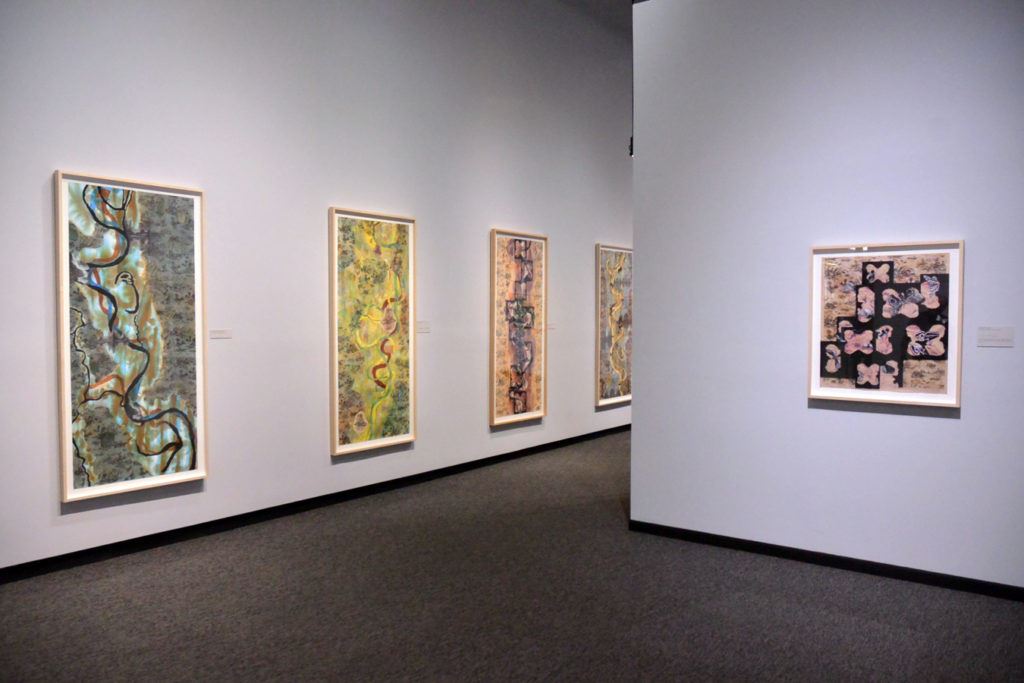 When asked what inspired him to start curating exhibitions, Caleb Bell answers, "Edward Hopper once said, 'If you could say it in words, there would be no reason to paint.' I think about this quote often when looking at work. I understand the power of art and want to share it with others. When putting together an exhibition, I am providing the viewer with an experience. And whether it is just encountering something new or providing a completely different perspective, it is my hope each viewer walks away slightly changed after looking at an exhibition." He adds, "In an increasingly ephemeral world, art is lasting. Even when performance works are over, they leave an impact. I think the tangible aspect of art is grounding and we need connection in our digital society. I also consider it an honor to get to work with artists to help realize their dreams. Artists create pieces to share and I get to help bring that work to the public's attention. It is very rewarding."
Caleb explains, "When putting together an exhibition, I look at a lot of different things. Most importantly, I think about Tyler and the greater East Texas community. I think about how they will relate to and perceive it. I think about it in terms of the larger Texas art scene as well. Has the show already been done? What is the artistic importance of the exhibition? I also think about how we can program around it for the community. A couple of years ago, I presented Double Take: Works by Ed Blackburn which featured works inspired by various movies. I worked with Liberty Hall to put together a movie series tied in with the exhibition. It helped expand the conversation outside of the gallery."
 He continues, "I am always most excited about what is up at the museum at the time. Right now, we have two great exhibitions for the summer, Texas Birds: Works by Frank X. Tolbert 2 (on view through August 4th) and Floating Life: Mississippi River Drawings by Liz Ward (on view through August 25th). I paired them together because they create an interesting conversation between one another. While Frank's show is all birds, Liz incorporates birds in some of her pieces and focuses on the flora and fauna of the Mississippi River region. They each offer a regionalist take on their respective subject matter. The exhibitions are both primarily works on paper and offer complementary color palettes." 
Caleb concludes, "I know I am biased, but I don't understand why every person in Tyler doesn't come to the museum. It is the community's museum. From a well-rounded exhibition schedule to Family Days and other activities, there is literally something for everyone." 
For more info, go to tylermuseum.org.
Tyler Museum of Art: "Texas Birds" and "Floating Life: Mississippi River"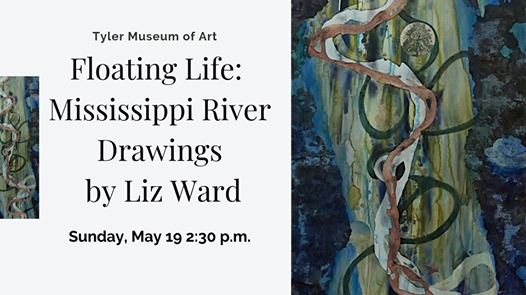 The Tyler Museum of Art (TMA) is located at 1300 S. Mahon Ave. on the Tyler Junior College main campus. Regular TMA hours are 10am-5pm Tuesday-Saturday, and 1-5pm Sunday. The Museum is closed Mondays. For more info call the museum at (903)595-1001, tylermuseum.org, or email info@tylermuseum.org.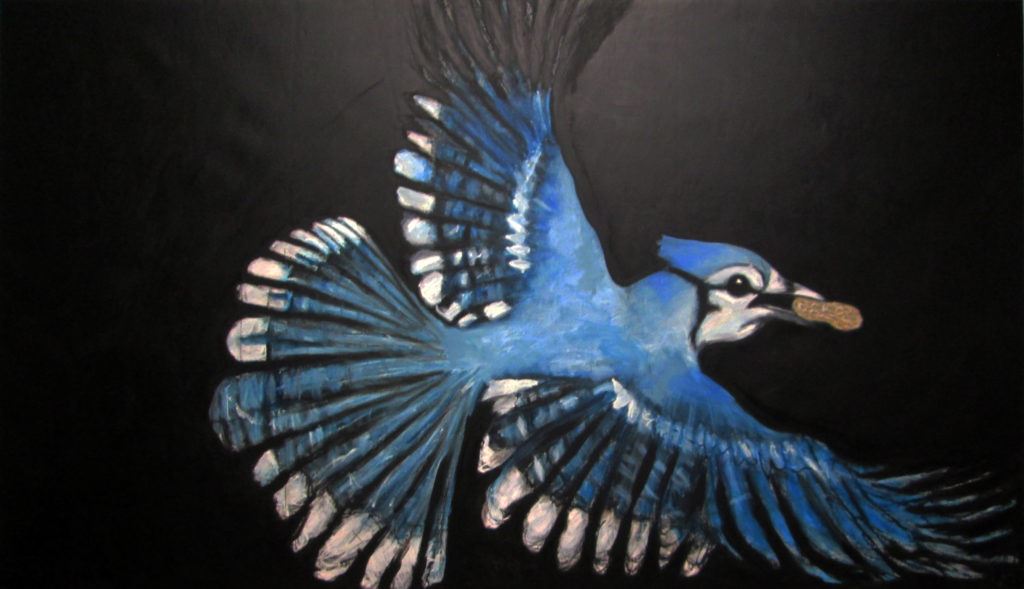 The Tyler Museum of Art ushers in the summer season with a visual celebration of the avian species that fly the skies over the Lone Star State in the new exhibition "Texas Birds: Works by Frank X. Tolbert 2." The show continues through August 4th in the TMA's Bell Gallery. Admission is free.
Organized by the TMA and curated by Caleb Bell, "Texas Birds" spotlights works from Tolbert's ongoing Texas Bird Project – including a recently finished piece that never has been seen by the public. Started in 2014, this body of work includes drawings, paintings, and prints that highlight a wide variety of the bird species that inhabit the state. The series largely was inspired by early childhood experiences with the Lone Star State's vast array of flora and fauna on trips the artist took with his father, Frank X. Tolbert Sr., as the elder Tolbert was writing his column "Tolbert's Texas" for the "Dallas Morning News." Work on the Texas Bird Project began when the artist was commissioned by Austin's Flatbed Press & Gallery to create eight bird etchings. After the initial exhibition at Flatbed, Tolbert said he decided to continue the project indefinitely.
"Texas Birds" marks the first time works from the Texas Bird Project have been organized into a major museum exhibition. Tolbert's work has been widely exhibited and is featured in numerous public collections, including the Blanton Museum of Art in Austin, Dallas Museum of Art, and the Museum of Fine Arts, Houston. He and his wife, artist Ann Stautberg, live and work in Houston.
Support for "Texas Birds" is provided by Collectors' Circle-Gold Sponsors June and Steve Hillis, and Myrtis D. Smith.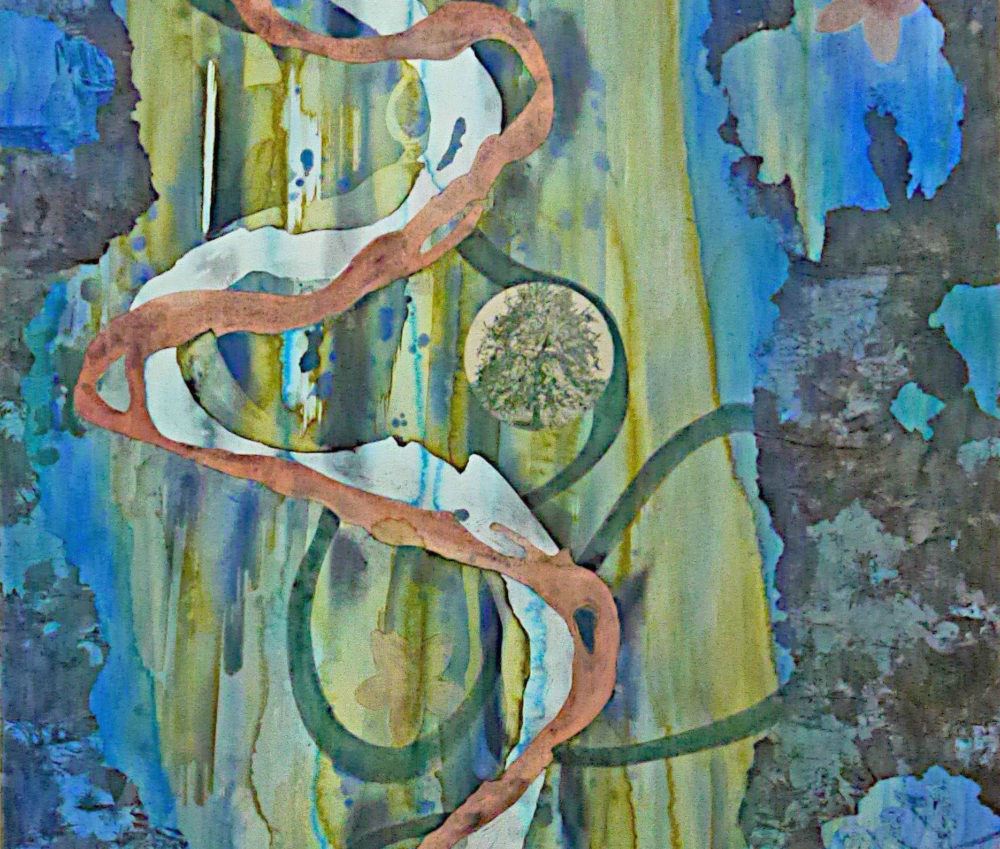 TMA Plots New Course with "Floating Life: Mississippi River Drawings by Liz Ward," Through August 25th
The Tyler Museum of Art explores the mystique of the South as seen through the eyes of a Texas talent with its next major exhibition, "Floating Life: Mississippi River Drawings by Liz Ward." The show continues through August 25th in the TMA's North Gallery.
Organized by the TMA and curated by Caleb Bell, "Floating Life" is the first large-scale museum exhibition of Mississippi River works by Ward, a San Antonio artist and professor of art and art history at Trinity University, whose work largely is informed by natural history and the environmental crisis.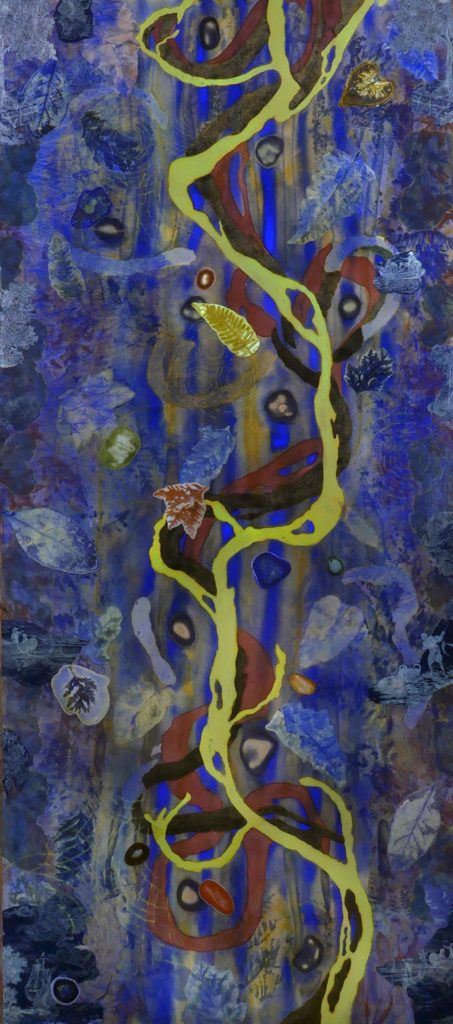 The exhibition spotlights pieces from two recent bodies of work: "Ghosts of the Old Mississippi" and "Veritas Caput." The works from "Ghosts of the Old Mississippi" are based on geological maps of the river's ancient courses and inspired by the artist's childhood memories from South Louisiana, where her great-grandfather spent a career as a riverboat captain. 
Pieces from "Veritas Caput" focus on the search for the source of the river by various explorers.
Ward's work has been widely exhibited and is featured in numerous public collections, including the Tyler Museum of Art, Museum of Fine Arts, Houston, and the Whitney Museum of American Art.
Support for "Floating Life" is provided by Collectors' Circle-Gold Sponsors Betty and Dick Summers.
Summer Lecture Series Programs
TMA's 2019 Summer Lecture Series will be held in the Museum's Education Gallery. A small reception will follow each lecture. Admission is free, but seating is limited. To RSVP, call (903)595-1001.
"Divide and Conquer: An Overview of the Mississippi River's Role in the Civil War" by Dr. James Newsom, Senior Lecturer in Political Science and History, The University of Texas at Tyler will be held at 2:30pm, Sunday, June 23rd

"I Knew Mark Twain" by Dr. Jim Richey, Professor and Department Chair of English, Tyler Junior College at 2:30pm on Sunday, July 21st
Special Events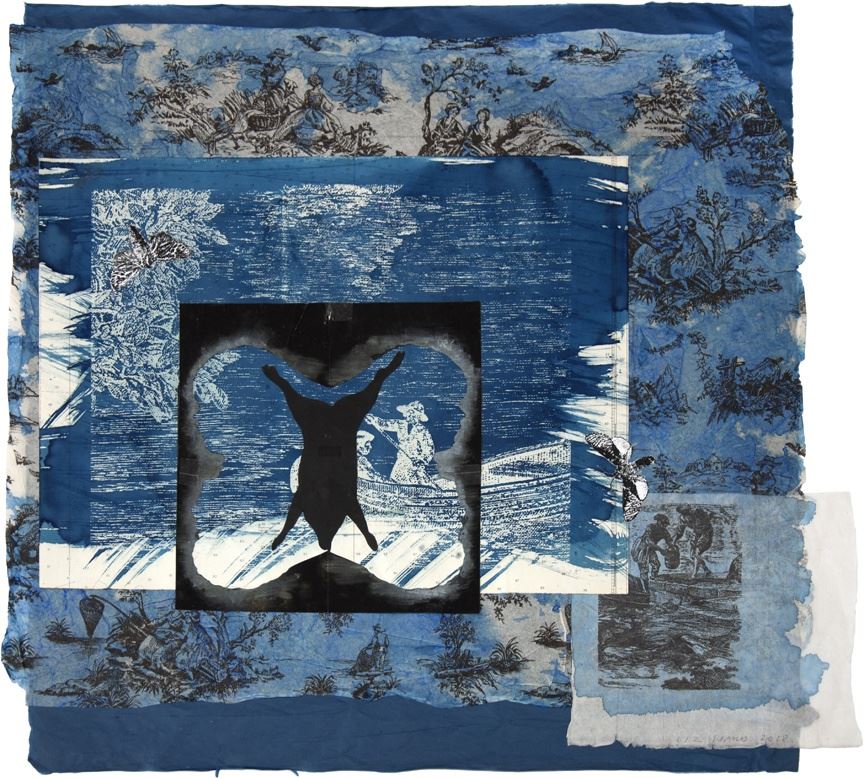 Special events in connection with current exhibitions include a free First Friday tour June 7th, July 5th and August 2nd.
The first Friday of each month, 11am-12:30pm, the TMA offers a full day of free admission plus guided tours of its spotlight exhibitions.
Family Days will be from 2-4pm Saturday, June 8th, July 13th and August 10th.
Free admission, interactive art projects, light snacks, and a festive atmosphere for all ages are on the menu for the second Saturday of each month with the Tyler Museum of Art's Family Day.

For the Love of Art: Art Events, Classes & Exhibits