Inside the Artist's Studio: Joanna Kathryn Gifford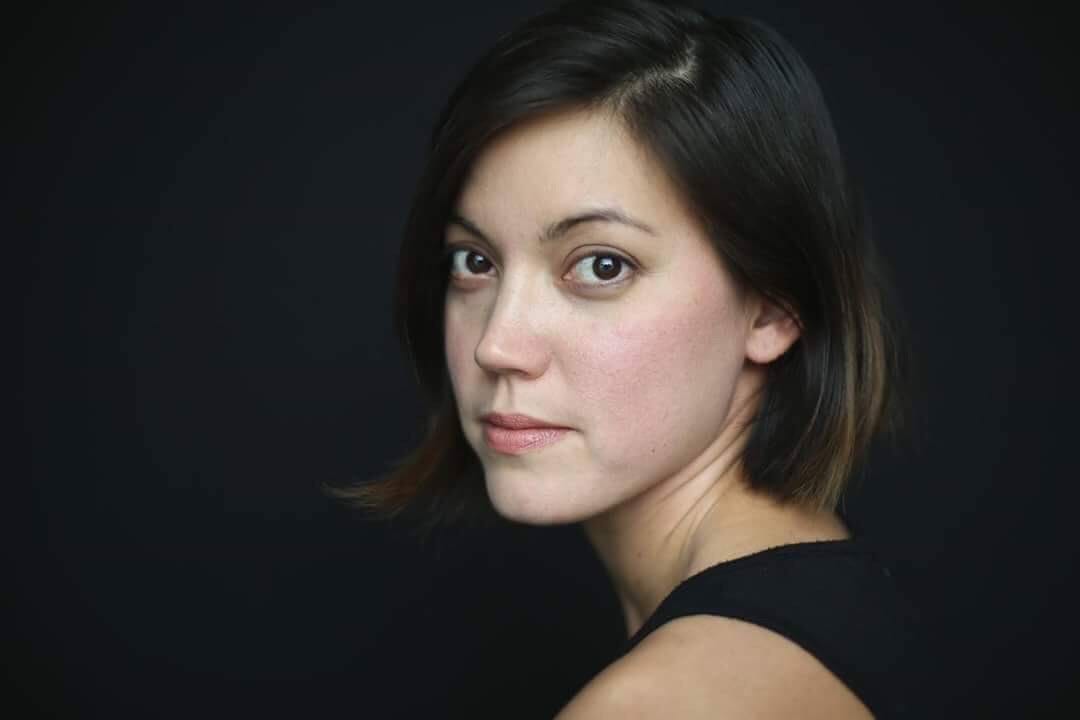 Inside the Artist's Studio:
Slowhand – Stars, Strays and Ashtrays
Joanna Kathryn Gifford
By Derrick White
"There are songs you can never remember, songs that you cannot forget." – Eric Clapton.
Eric Clapton's "Stars, Strays, and Ashtrays" is a hidden gem of a song on Slowhand the 35th Anniversary Super Deluxe album (not the original 1977 Slowhand release). It is easily overlooked especially because it shares a track list with hits like Cocaine, Lay Down Sally, and Wonderful Tonight, but it doesn't disappoint. The Meadows Gallery located inside the Cowan Center at the University of Texas at Tyler is also something of a hidden jewel of an art space often unobserved because it is not in a larger metropolitan area like Houston, Dallas, or Austin but the space hosts some of the keenest exhibitions showcasing many of the strongest contemporary artists working in the entire state of Texas. The experience of stopping by the Meadows Gallery to check out the latest art exhibition never lets me down.
The recent December MFA exhibition "Revealing the Metaphysical: Edges/Actions/Layers" by local artist Joanna Kathryn Gifford was an amazing occurrence of organic forms, powerful installation, compulsive dedication, and astonishing plays of light and shadow. Joanna explains, "It is difficult for me to designate a style for my work as they are driven by the actions and marks of my body, however in my exhibition, the work presents as sculptural installations." Most pieces show evidence of the actions of the artist's hands and there is a powerful authority in this type of act as explained in a blog post from the Mark's Daily Apple's website discussing creating things with one's hands. He explains, "Anyone who's spent significant time creating with their hands – whether it is painting, carpentry, knitting, carving, or building – can appreciate the distinctive satisfaction it evokes. Spending an hour at one's own workspace, however plain or disheveled, feels like time in a secluded oasis. It's in the craft you find focus. The brush or needles, chisel or knife, spade or hammer become an unconscious extension of self. The mind devises, but the hand itself thinks designs. We live in a society enamored by passive entertainment and increasingly invested in the virtual experience. Fewer of us have jobs showing us the tangible results of our efforts. The urge to create is deeply human. Something about it releases stress and brings us back to center." Akin to this sentiment Joanna Gifford states, "I deal in mixed media, but have an emphasis in ceramics. My material choices are driven by my desire to envelop my biological experience as a human in my work, and so clay, dirt, and other earthen materials are deeply attractive to me."
Joanna received an Associate in Arts degree from TJC in 2006, a Bachelor of Fine Arts from the University of Texas at Tyler in 2010 and both a Master of Arts and Master of Fine Arts from UT Tyler last fall. She has interned at the Tyler Museum of Art and taught beginning ceramics as a teaching assistant.
Joanna always leaned towards creative pursuits. When she was younger, she played instruments, danced, acted (and still does), and wrote. Gifford studied music but was distracted away from academia and dropped out of college for about a year. She remembers, "When I decided to go back, I wanted to do something creative I had never tried before, so I enrolled as an art major at TJC. I had never taken an art class. I was extremely insecure and frustrated about being a visual artist but I absolutely loved my classes and professors at TJC, they really helped pave my way as an artist." Art has given her a way to communicate those elements beyond verbal language. Joanna believes art is language, and artists are philosophers whose thoughts are revealed through various media. "I have found my research has revealed to me the ether layer I believe to be present yet I could not experience or express through any other form of communication," she expands. Adding, "I also feel art has given me another way to experience my life and surroundings. Physical interactions such as yoga, trail running, rock climbing, and other things allow me to experience my physical body's connection to the mind, while art allows me to experience my mind's connection to the physical body."
Joanna addresses the frustration of creating artistic infrastructure. Explaining, "Many believe in the stereotypical artist as free spirits and not extremely consistent or reliable, yet in order to be a developed and successful artist, it is essential we build a foundation for our creative practice. As I was installing my exhibition, I realized that 80% of being an artist is infrastructure, time management, cleaning up, organizing, yet if I do all of it then the 20% of the time I get to really bring my work to life is so much more sustained and such a richer experience. For me, the process ends up looking like a pyramid with infrastructure taking up the main base, but it's so worth it." I concur with the artist. A lot of being a successful artist is the ditch digging preparation.
Gifford finds inspiration from many artists including, Janine Antoni (contemporary artist creating work in performance, sculpture, and photography) and Richard Long (English sculptor and land artist). "Both of these artists are the best examples of sustainable, present, essential, intelligent, curious, honest, and innovation without being derivative or transforming into entertainers. I also love their connections to the earth and their experiences as humans on this earth," exclaims Joanna.
The artist adds, "When the edge of one idea meets the edge of another, there is an entirely new layer to the universe and, in turn, creates infinite possibilities, and the only way to unfold these new possibilities is to observe and create action. This idea is continually manifest in the physical and metaphysical. If we can be more sensitive and contemplative of our edges/actions/layers, like vast antennae, we can possibly interpret and intuit the work with so much more understanding."
More understanding, I like the idea.
"Just like stars, strays, and ashtrays, they'll never let you down." – Clapton.

Caleb Bell: Inside the Artist's Studio

Ride the Lightning
By Derrick White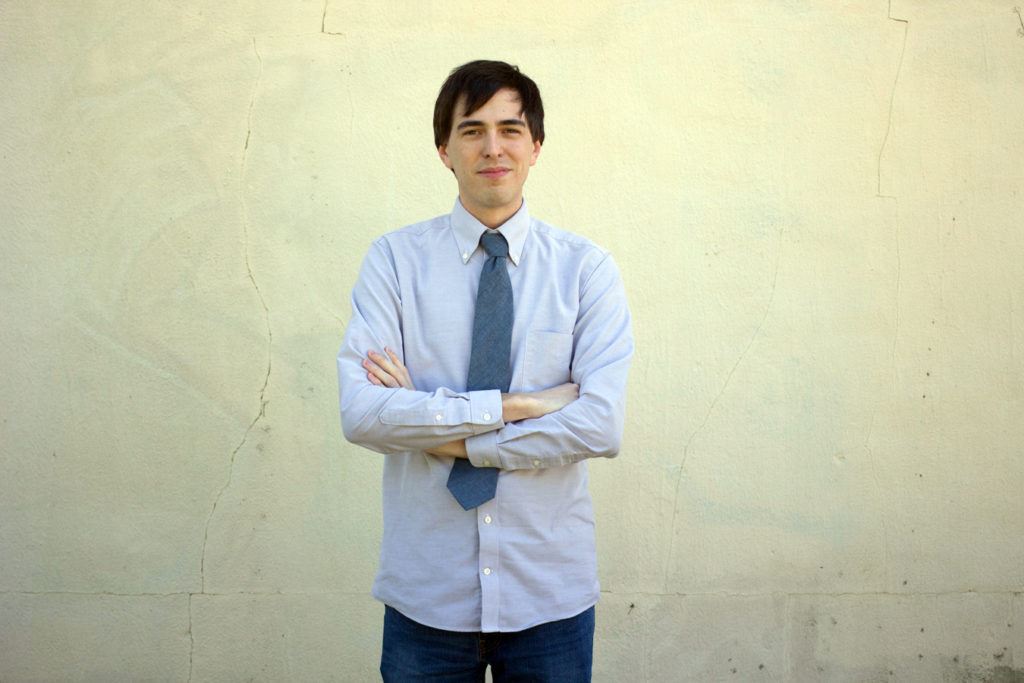 "I think we are very fortunate here in Tyler. There are a lot of generous donors and supporters at various levels throughout the community. Since I moved to Tyler, there has been a noticeable increase in interest in the arts. The scene has definitely grown. Everything takes time, but I feel like we are moving in the right direction," states Tyler Museum of Art curator, Caleb Bell. 
Curators are those in charge of finding and selecting, classifying, handling and exhibiting artistic and cultural collections. Bell studied public relations & advertising and art history at the University of Texas at Tyler and graduated, magna cum laude, in 2011. He started as the public relations and marketing coordinator at the Tyler Museum of Art in early 2012. In 2014, Caleb began working on exhibitions and became curator in 2016. In addition to organizing exhibitions and programs over the last several years for the TMA, Bell has presented exhibitions at other institutions and given art talks at museums and galleries.
Caleb served as a curatorial advisor for an exhibition at Women & Their Work in Austin, juried numerous competitions including this year's CADD (Contemporary Art Dealers of Dallas) Fund, and worked on public art projects at Tyler Junior College and the University of Texas at Tyler. Most recently, he served as the juror for Craighead Green Gallery's New Texas Talent XXVI exhibition in Dallas. This is an important exhibition and perhaps the last remaining noteworthy free juried show in the state, and a significant prospect for emerging Texas contemporary artists. It opens in August. It seems Caleb is all over the state promoting and bringing well[deserved attention to the arts of East Texas. Bell is riding the lightning of what is going in our regional community and he is a large part of what gives it legitimacy.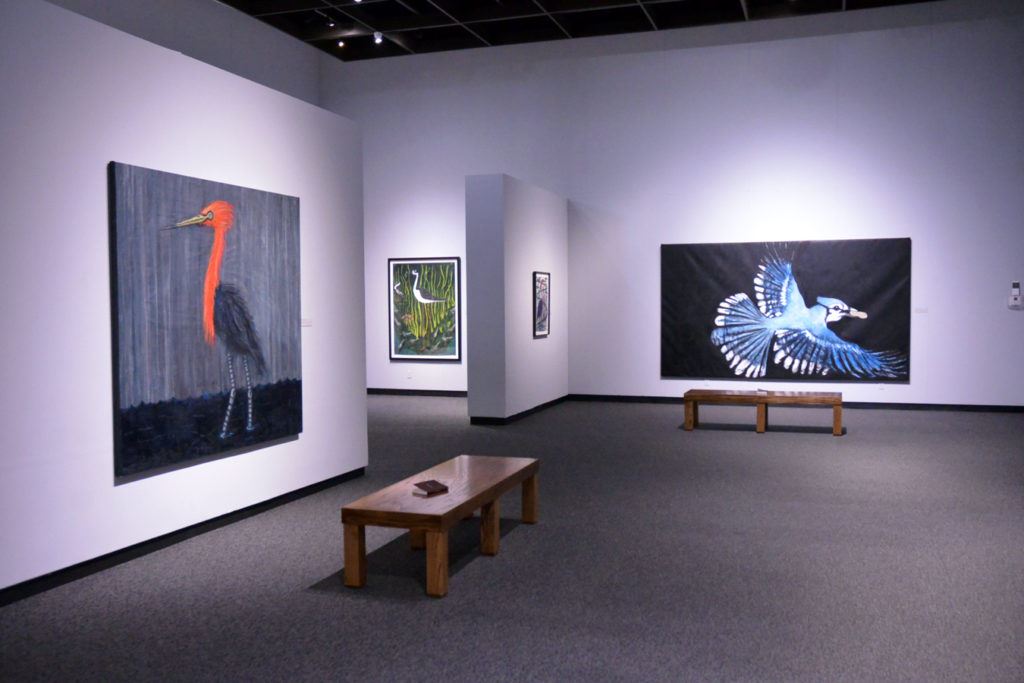 He describes, "I think one of the most important things art brings to my life is community. First and foremost, the connections and friendships I've made within the Tyler community. I have been fortunate to meet a lot of wonderful people through the museum and will be forever grateful. Our donors and members are very supportive, and I couldn't do any of this without them. I've also met a lot of great artists over the years. While I've only met some in passing, I've gotten to know many personally while working on exhibitions and other projects. Likewise, I have gotten to meet a lot of passionate collectors who have been generous with their resources. In my experience, the Texas art community is pretty well connected. I have gotten to know many museum professionals across the state and try to support them when possible. I have also had the pleasure to work with many gallerists throughout Texas. When visiting their spaces in Dallas, Houston, etc., it always feels good to be greeted when walking through the gallery door. And almost always I instantly hear, what's new in Tyler?"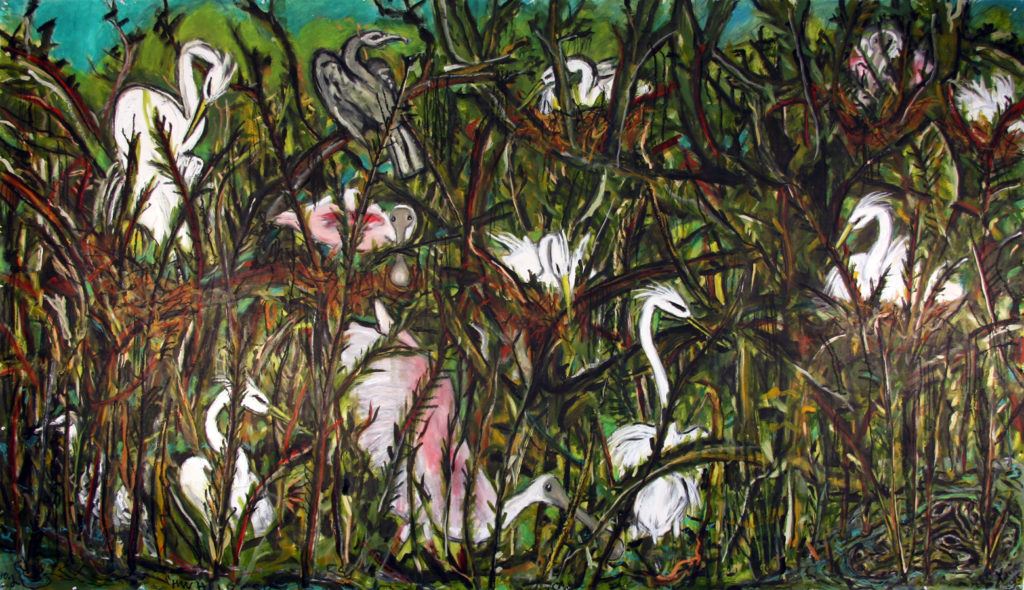 Bell states, "I am very excited for the future of Texas contemporary art. In addition to veteran artists still contributing important work, there are a lot of talented, emerging artists working throughout the state. The Texas art scene is becoming more connected which is definitely a plus. There seem to be more alternative and non-traditional spaces popping up. I think those kinds of spaces can offer a unique viewing opportunity and allow for more artistic flexibility. From my observations, there seems to be a renewed interest in performance art. I also see more artists creating installation-based work. It feels like there is a real focus on providing a unique experience for viewers."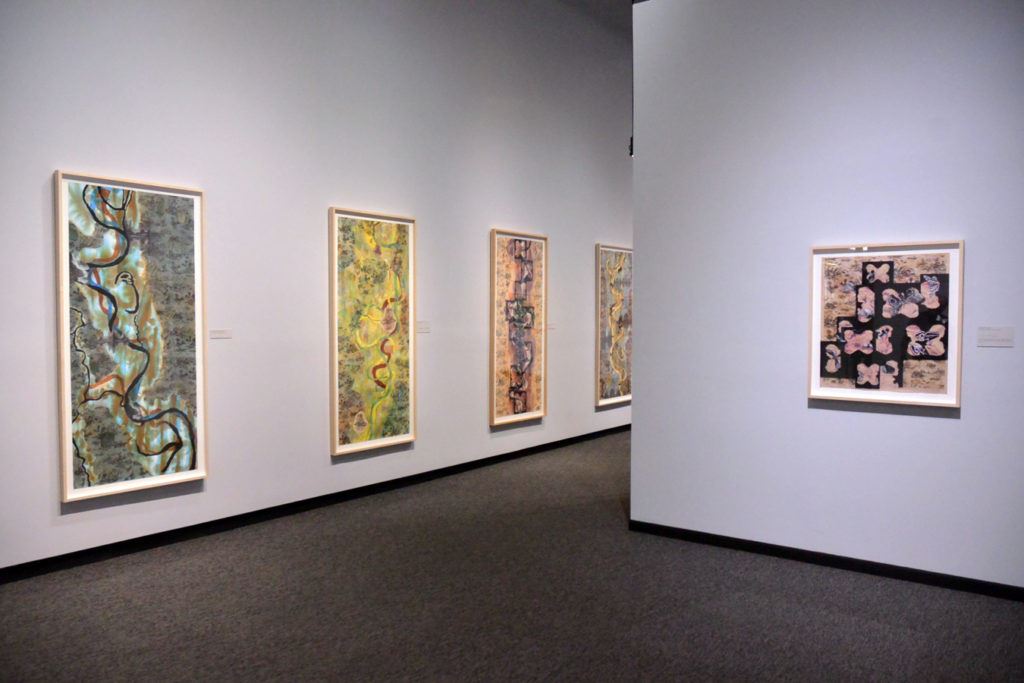 When asked what inspired him to start curating exhibitions, Caleb Bell answers, "Edward Hopper once said, 'If you could say it in words, there would be no reason to paint.' I think about this quote often when looking at work. I understand the power of art and want to share it with others. When putting together an exhibition, I am providing the viewer with an experience. And whether it is just encountering something new or providing a completely different perspective, it is my hope each viewer walks away slightly changed after looking at an exhibition." He adds, "In an increasingly ephemeral world, art is lasting. Even when performance works are over, they leave an impact. I think the tangible aspect of art is grounding and we need connection in our digital society. I also consider it an honor to get to work with artists to help realize their dreams. Artists create pieces to share and I get to help bring that work to the public's attention. It is very rewarding."
Caleb explains, "When putting together an exhibition, I look at a lot of different things. Most importantly, I think about Tyler and the greater East Texas community. I think about how they will relate to and perceive it. I think about it in terms of the larger Texas art scene as well. Has the show already been done? What is the artistic importance of the exhibition? I also think about how we can program around it for the community. A couple of years ago, I presented Double Take: Works by Ed Blackburn which featured works inspired by various movies. I worked with Liberty Hall to put together a movie series tied in with the exhibition. It helped expand the conversation outside of the gallery."
 He continues, "I am always most excited about what is up at the museum at the time. Right now, we have two great exhibitions for the summer, Texas Birds: Works by Frank X. Tolbert 2 (on view through August 4th) and Floating Life: Mississippi River Drawings by Liz Ward (on view through August 25th). I paired them together because they create an interesting conversation between one another. While Frank's show is all birds, Liz incorporates birds in some of her pieces and focuses on the flora and fauna of the Mississippi River region. They each offer a regionalist take on their respective subject matter. The exhibitions are both primarily works on paper and offer complementary color palettes." 
Caleb concludes, "I know I am biased, but I don't understand why every person in Tyler doesn't come to the museum. It is the community's museum. From a well-rounded exhibition schedule to Family Days and other activities, there is literally something for everyone." 
For more info, go to tylermuseum.org.
Tyler Museum of Art: "Texas Birds" and "Floating Life: Mississippi River"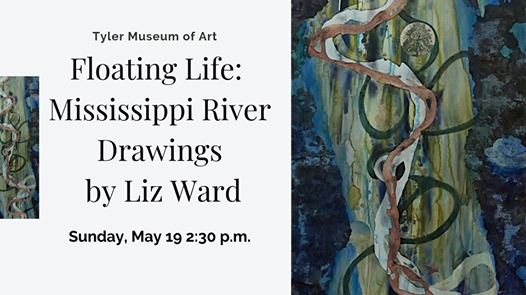 The Tyler Museum of Art (TMA) is located at 1300 S. Mahon Ave. on the Tyler Junior College main campus. Regular TMA hours are 10am-5pm Tuesday-Saturday, and 1-5pm Sunday. The Museum is closed Mondays. For more info call the museum at (903)595-1001, tylermuseum.org, or email info@tylermuseum.org.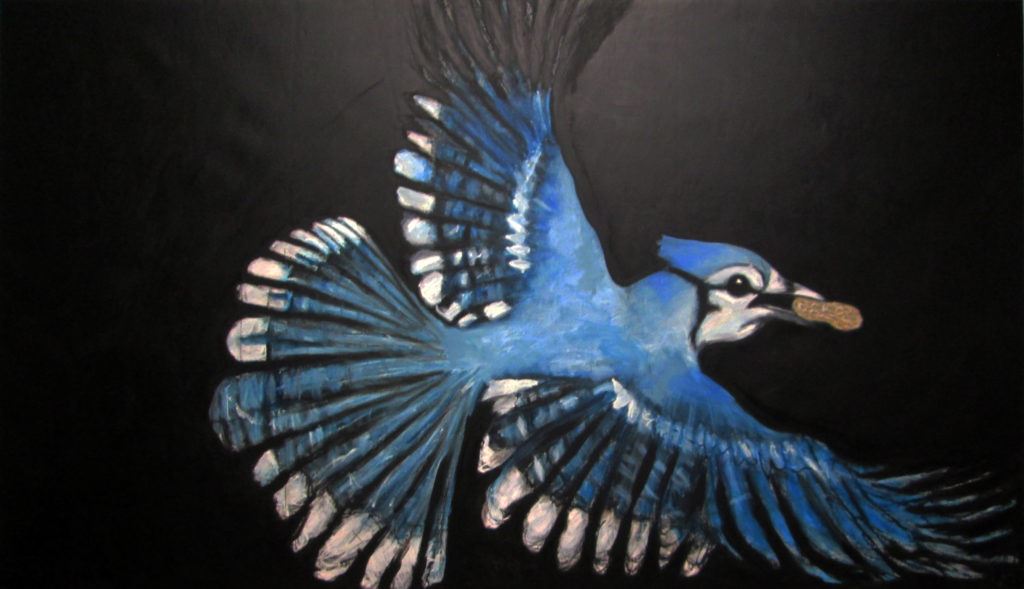 The Tyler Museum of Art ushers in the summer season with a visual celebration of the avian species that fly the skies over the Lone Star State in the new exhibition "Texas Birds: Works by Frank X. Tolbert 2." The show continues through August 4th in the TMA's Bell Gallery. Admission is free.
Organized by the TMA and curated by Caleb Bell, "Texas Birds" spotlights works from Tolbert's ongoing Texas Bird Project – including a recently finished piece that never has been seen by the public. Started in 2014, this body of work includes drawings, paintings, and prints that highlight a wide variety of the bird species that inhabit the state. The series largely was inspired by early childhood experiences with the Lone Star State's vast array of flora and fauna on trips the artist took with his father, Frank X. Tolbert Sr., as the elder Tolbert was writing his column "Tolbert's Texas" for the "Dallas Morning News." Work on the Texas Bird Project began when the artist was commissioned by Austin's Flatbed Press & Gallery to create eight bird etchings. After the initial exhibition at Flatbed, Tolbert said he decided to continue the project indefinitely.
"Texas Birds" marks the first time works from the Texas Bird Project have been organized into a major museum exhibition. Tolbert's work has been widely exhibited and is featured in numerous public collections, including the Blanton Museum of Art in Austin, Dallas Museum of Art, and the Museum of Fine Arts, Houston. He and his wife, artist Ann Stautberg, live and work in Houston.
Support for "Texas Birds" is provided by Collectors' Circle-Gold Sponsors June and Steve Hillis, and Myrtis D. Smith.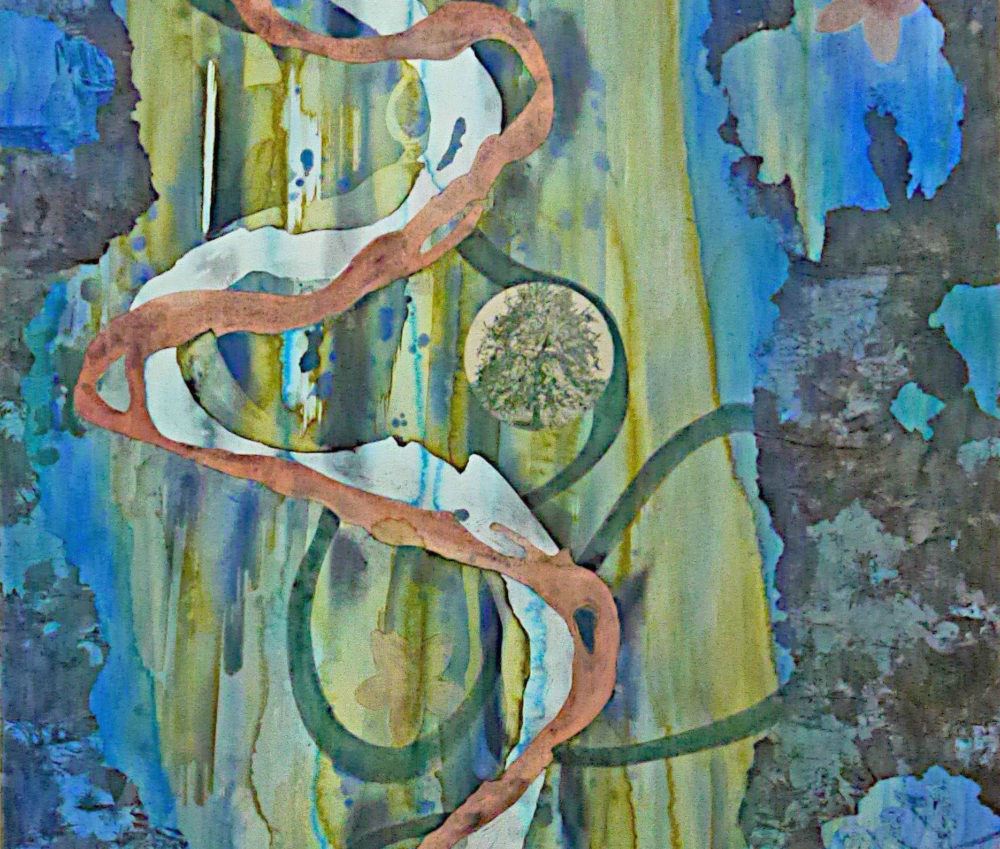 TMA Plots New Course with "Floating Life: Mississippi River Drawings by Liz Ward," Through August 25th
The Tyler Museum of Art explores the mystique of the South as seen through the eyes of a Texas talent with its next major exhibition, "Floating Life: Mississippi River Drawings by Liz Ward." The show continues through August 25th in the TMA's North Gallery.
Organized by the TMA and curated by Caleb Bell, "Floating Life" is the first large-scale museum exhibition of Mississippi River works by Ward, a San Antonio artist and professor of art and art history at Trinity University, whose work largely is informed by natural history and the environmental crisis.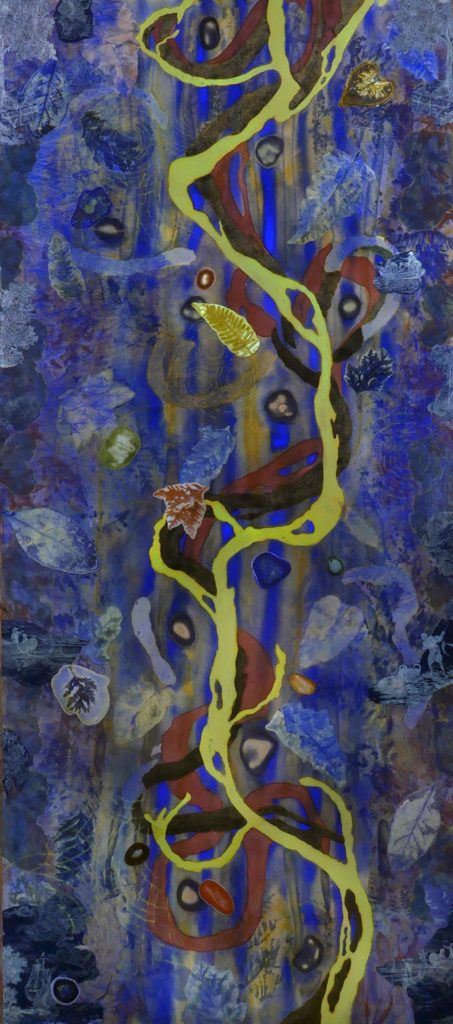 The exhibition spotlights pieces from two recent bodies of work: "Ghosts of the Old Mississippi" and "Veritas Caput." The works from "Ghosts of the Old Mississippi" are based on geological maps of the river's ancient courses and inspired by the artist's childhood memories from South Louisiana, where her great-grandfather spent a career as a riverboat captain. 
Pieces from "Veritas Caput" focus on the search for the source of the river by various explorers.
Ward's work has been widely exhibited and is featured in numerous public collections, including the Tyler Museum of Art, Museum of Fine Arts, Houston, and the Whitney Museum of American Art.
Support for "Floating Life" is provided by Collectors' Circle-Gold Sponsors Betty and Dick Summers.
Summer Lecture Series Programs
TMA's 2019 Summer Lecture Series will be held in the Museum's Education Gallery. A small reception will follow each lecture. Admission is free, but seating is limited. To RSVP, call (903)595-1001.
"Divide and Conquer: An Overview of the Mississippi River's Role in the Civil War" by Dr. James Newsom, Senior Lecturer in Political Science and History, The University of Texas at Tyler will be held at 2:30pm, Sunday, June 23rd

"I Knew Mark Twain" by Dr. Jim Richey, Professor and Department Chair of English, Tyler Junior College at 2:30pm on Sunday, July 21st
Special Events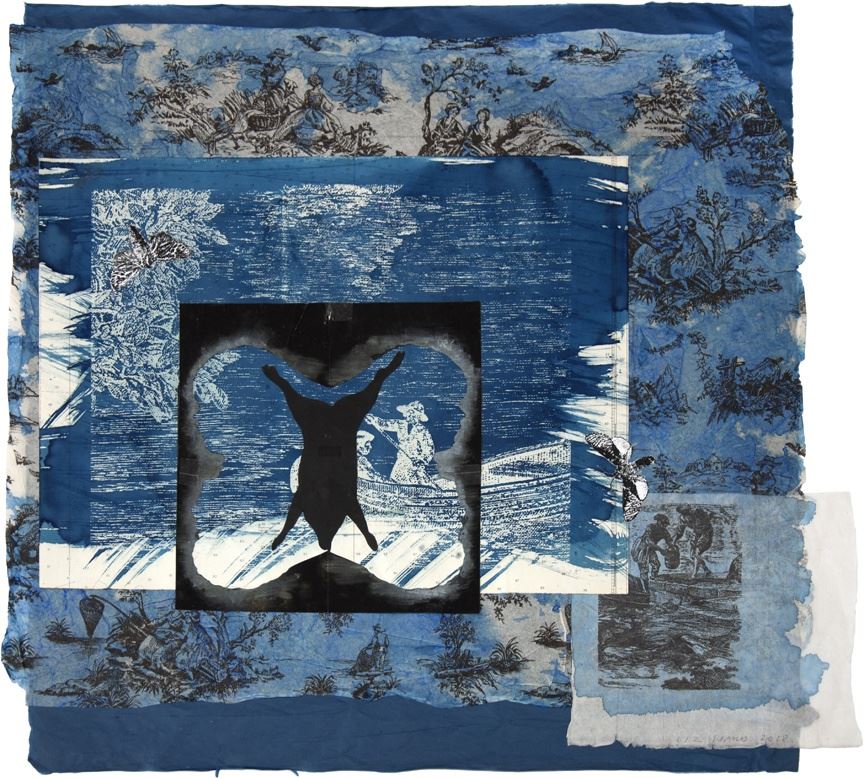 Special events in connection with current exhibitions include a free First Friday tour June 7th, July 5th and August 2nd.
The first Friday of each month, 11am-12:30pm, the TMA offers a full day of free admission plus guided tours of its spotlight exhibitions.
Family Days will be from 2-4pm Saturday, June 8th, July 13th and August 10th.
Free admission, interactive art projects, light snacks, and a festive atmosphere for all ages are on the menu for the second Saturday of each month with the Tyler Museum of Art's Family Day.

For the Love of Art: Art Events, Classes & Exhibits