Inside the Artist's Studio:
Jan Statman:
Message in a Bottle or A New York State of Mind
By Derrick White
"I am an artist. I make art. My paintings are on view in galleries because galleries are good places for other people to look at them, buy them, own them, and to make their own lives richer and happier. Art is for everybody," declares Jan Statman, a multidimensional, creative artist.
She is a visual artist, an advocate for the arts of East Texas, a writer and published author, and she also hosts "Scene," a cable access arts television program locally broadcast in Longview. She has dedicated her life to creative living and has a long list of accomplishments to show for it.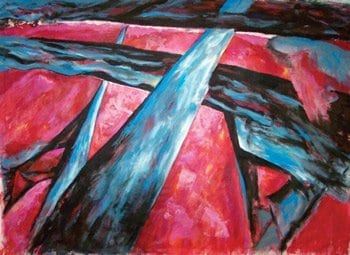 Statman attended Hunter College in New York City and studied art with Richard Lippold (American sculptor, creating geometric wire constructions), William Baziotes (American surrealist painter and contributor to Abstract Expressionism), and Robert Motherwell (American painter and printmaker of the New York School, which included famous names like Willem de Kooning, Jackson Pollock, and Mark Rothko). Jan was a member of The National Association of Women Artists in New York City and also attended the Art Students League of New York. Her artwork is owned by the Museum of Contemporary Art, Alto Aragon en Huesca, Spain, the Civic Museum of Contemporary Art, Sasso Ferrato, Italy, and the Longview Museum of Fine Arts, Longview.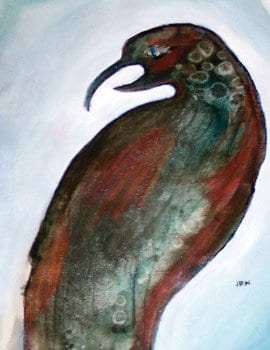 Jan Statman has had exhibitions at the Gregg County Historical Museum in Longview, Barnwell Art Center, Shreveport (Jan Statman Retrospective), McAllen International Museum, and the Longview Museum of Fine Arts. Publications about the artist and her work include: "Jan Statman" – IN Magazine, Tyler and "A New York Yankee in Longview, Texas" – Equal Times, Dallas. Jan has written art columns for "Piney Woods Live Magazine," "The Longview News Journal" and "The Longview Post." Jan has also written books. Her latest, "Wildfire Heart," published earlier this year, is a novel set against the devastation of a failed revolution that all but destroys the nation of Fredonia during the time between the World Wars; Prince William loses his young love, Lady Willow, and learns to live his life as a farmer. Statman's other book is "Raisins & Almonds and Texas Oil! Jewish Life in the Great East Texas Oil Field." Both titles are available through Amazon.com. Statman has been recognized with several awards, including the Longview Museum of Fine Art's Annual Invitational Exhibit Purchase Prize, the 3rd Annual New Mexico Art League National, Albuquerque, (First Place), 33rd Annual National Invitational, Cedar City, Utah (First Place), and the Annual Juried Exhibit at the Masur Museum of Art, Monroe, LA (2nd Place – Painting).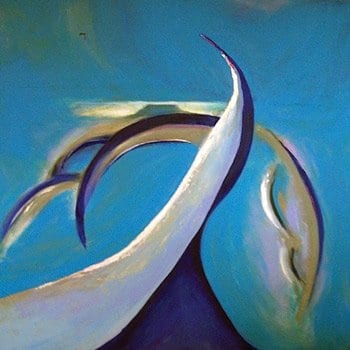 Visually, Jan Statman works in acrylic and watercolor paintings, pen and ink drawings, monotype (one of a kind) prints, as well as Plexiglas sculpture. She got started on her path as an artist from her family's influence. Her father, Saul Berliner, worked primarily in New York City before moving to Dallas, painting and teaching painting. Jan's mother was a concert violinist and jazz pianist. "I cannot carry a tune, so early on it became obvious I would be an artist," laughs the artist. "The British artist Gaby Pearle bought me my first easel when I was five or six. This was not your typical toy easel. It was the real thing, high, polished, a thing of beauty complete with all the trimmings. I had to fill up those first canvases and I am still doing it," affirms Statman.
When asked what some of the most important aspects art has brought to her life, Jan responds, "I have to quote the nice man who just bought one of my paintings. He told me 'art fills his soul.' When he sits quietly and contemplates the works in his collection, they speak to him and lift him to a higher plane where the artist communicates with him without words through their art. What a joy to be able to create an object relating to other people in this unique way." She gets frustrated at the idea so many good, pleasant, kind, and seemingly educated people have been denied or do not take the opportunity to enjoy valid works of art. "The more you can experience the better. Art is a bridge connecting the truths that we are all the same, and we are all different. Expand your horizons and see another perspective. You never know what will change your life and steer you in another direction, expanding your ability for emotional depth, your capacity for intellectual thought, and your empathy."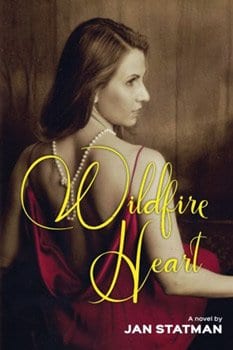 Jan Statman is influenced by a wide variety of artists and art history from the ancient cave paintings at Lascaux, France, Egyptian sculptures, Greek idealized forms and Roman realistic human likenesses. She loves Leonardo da Vinci's abstracted landscapes in the "The Virgin of the Rocks" and Michelangelo's strong hands speak to her, Giambologna (Flemish sculptor based in Italy), Chinese painters, the Impressionist movement, and the list goes on and on. Acknowledging the more modern, Jan mentions the Abstract Expressionists, Realists, Surrealists, Dadaists, Pointillism, and the Colorists. "My favorite artists are everyone who took up a brush and used it to hold a mirror to the time in which he or she lived," says Jan. Her work can be naturalistic (making reference to visual reality), abstract (changed, stylized or simplified) or purely non-objective (no discernible object or figure from actuality).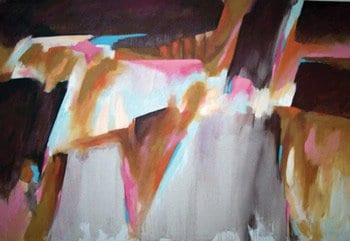 Art should be all inclusive for all human beings. It is subjective and does not necessarily have any special secret meaning the viewer does not have the potential to understand. Art is about life. In art, there is a revelation by the artist and hopefully, an acceptance by the viewer and this is the connection spanning time, geography, language and religion. All art is a message in a bottle. Created by a specific, usually lone, individual but sent out into the world with the expectation someone else somewhere will take notice, pay attention and ideally, understand, an SOS to the world. Art is a human connection. "I keep scheduling gallery and museum shows because it is a way to remind people there is beauty and fear, vitality and interest in the world, it is waiting for them to come in and receive it," sums up Jan.
"A hundred billion bottles washed up on the shore. Seems I'm not alone at being alone." – The Police.
Find more info about Jan Statman through Facebook.