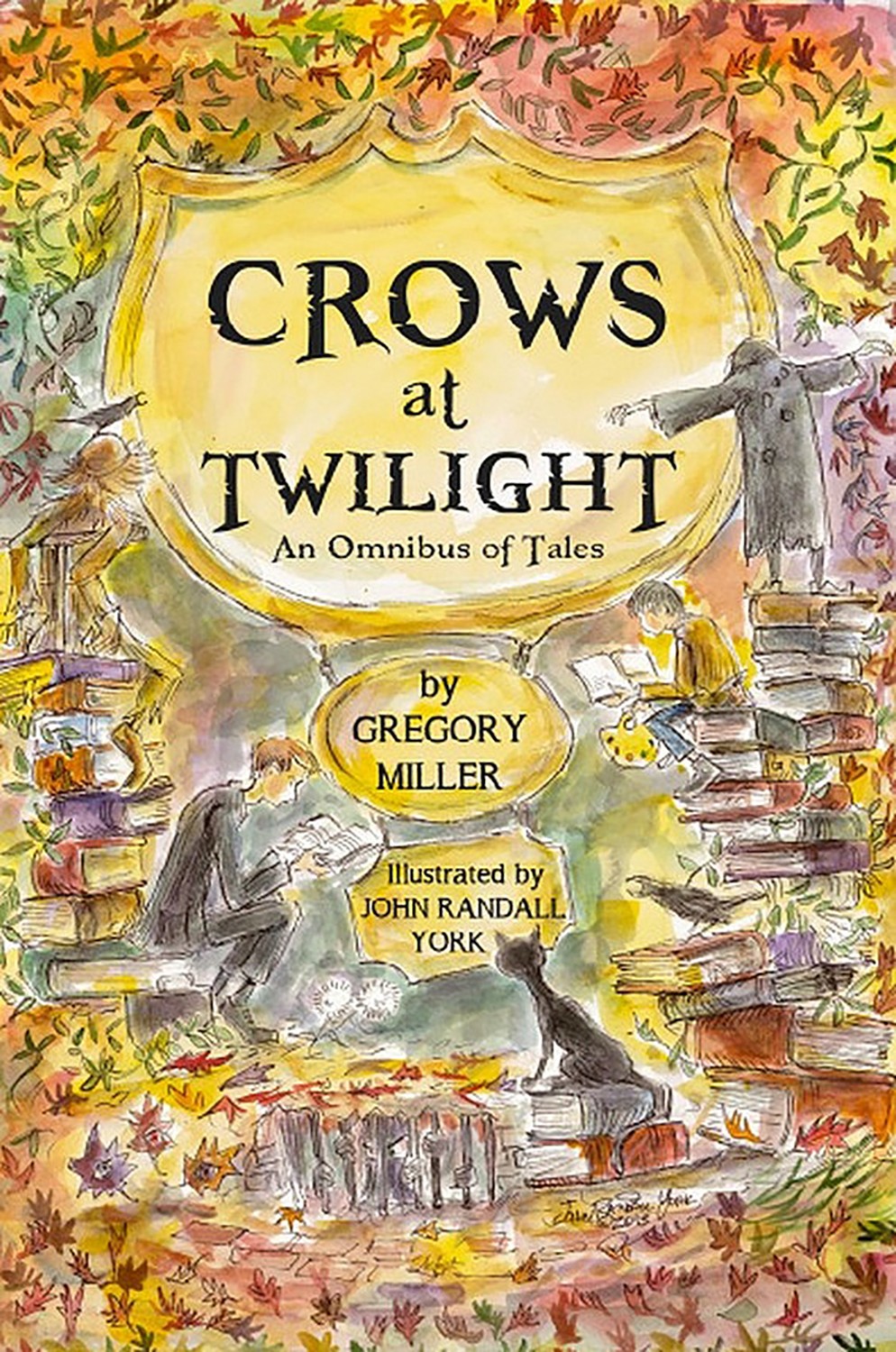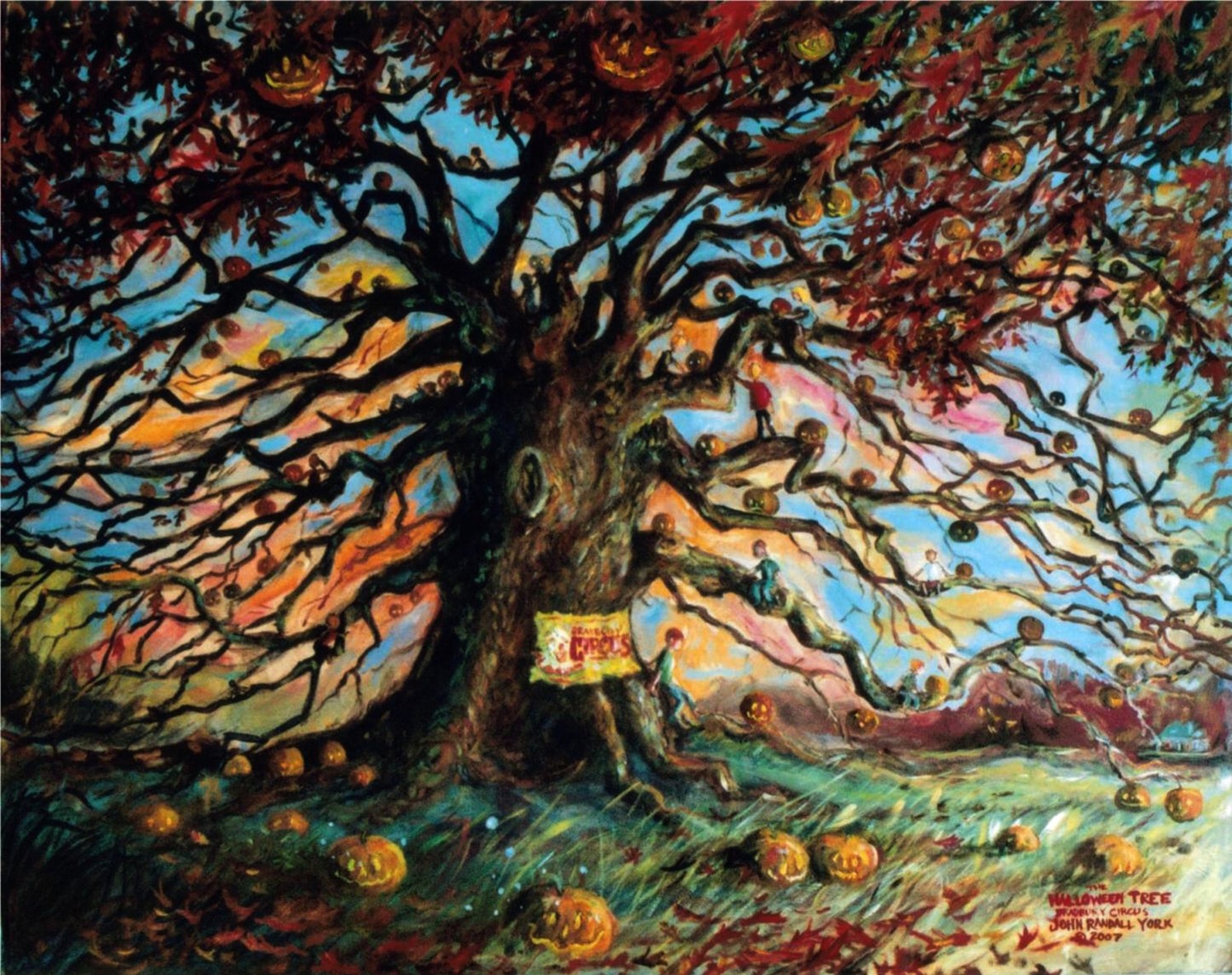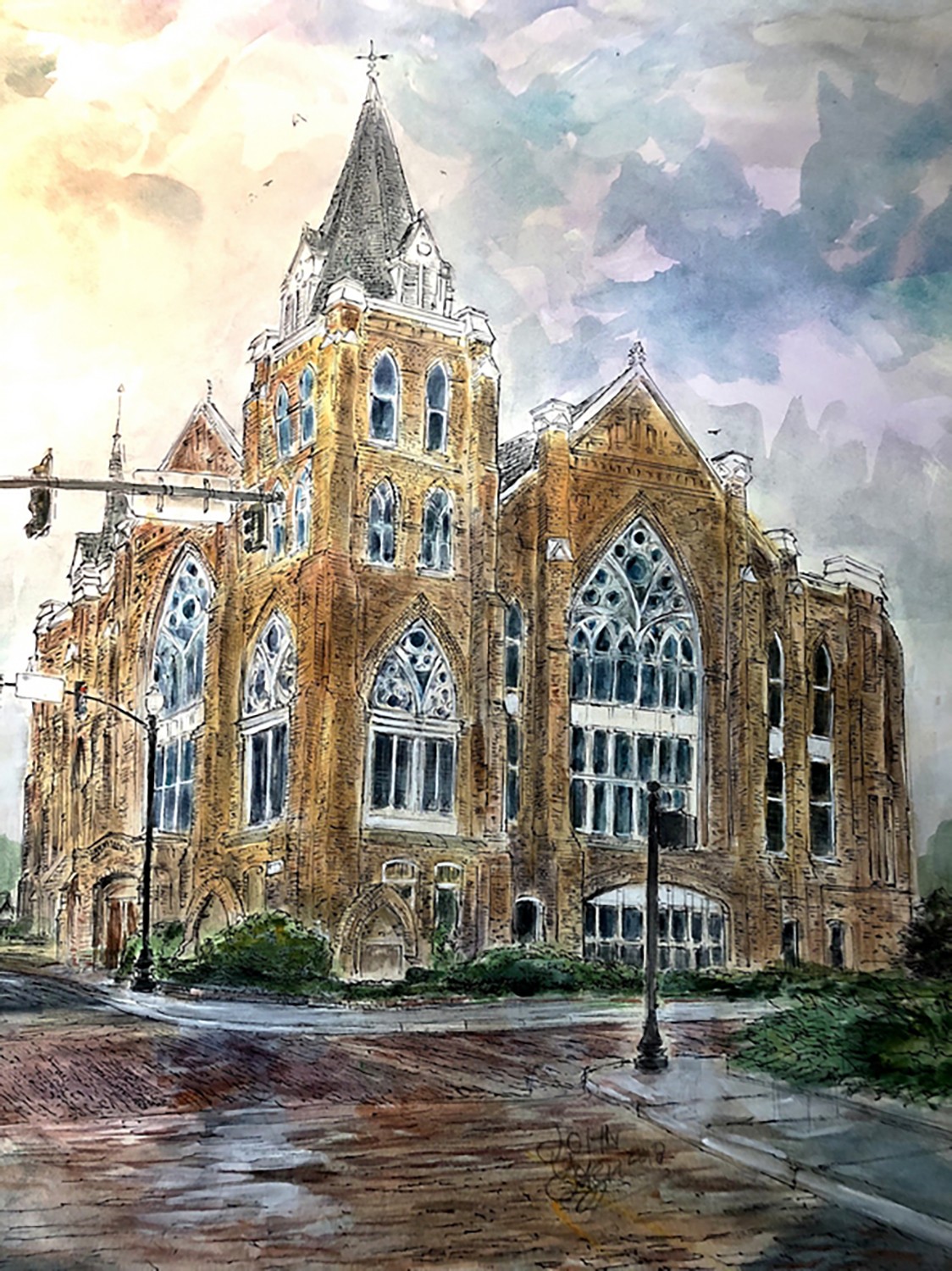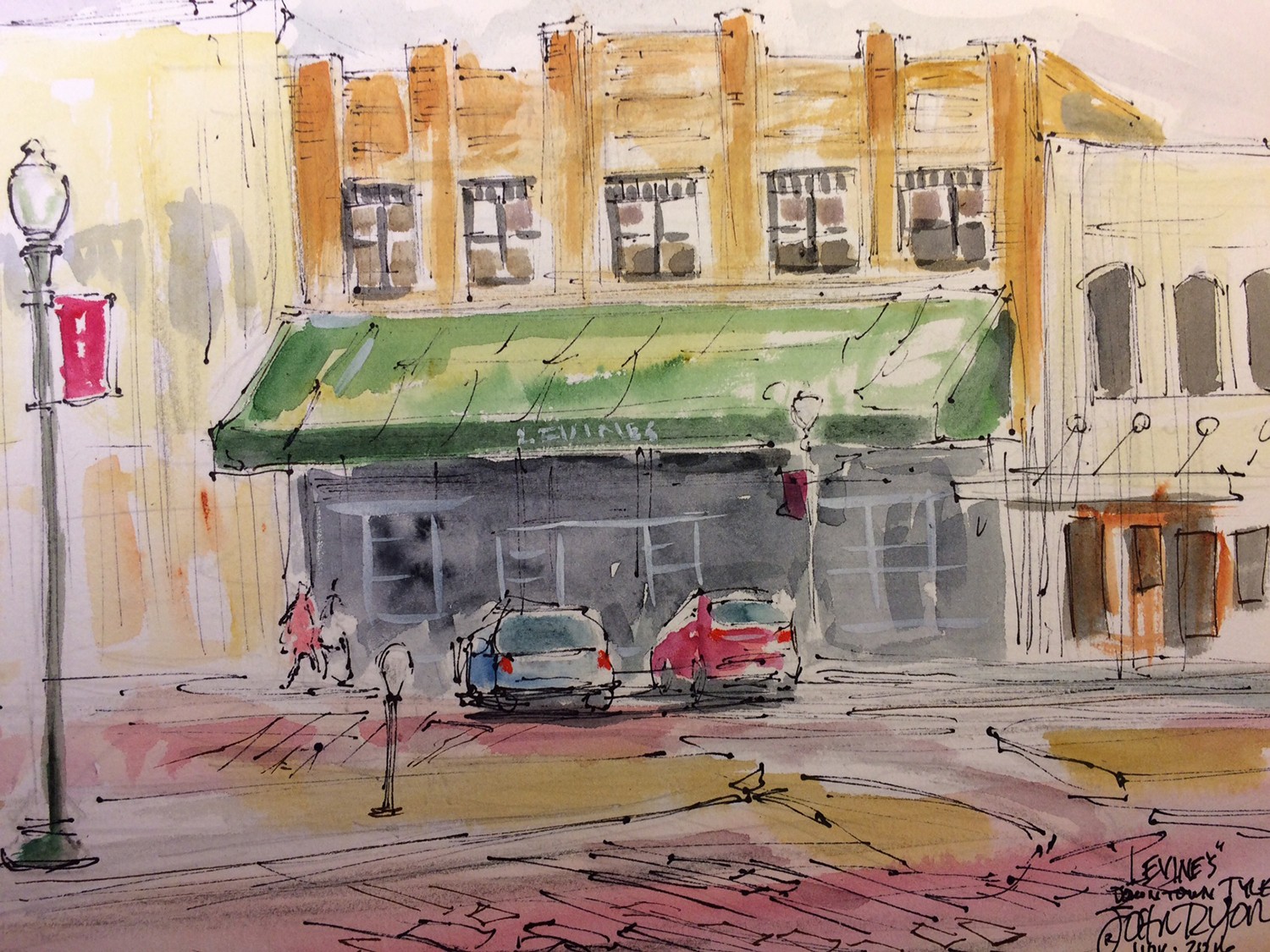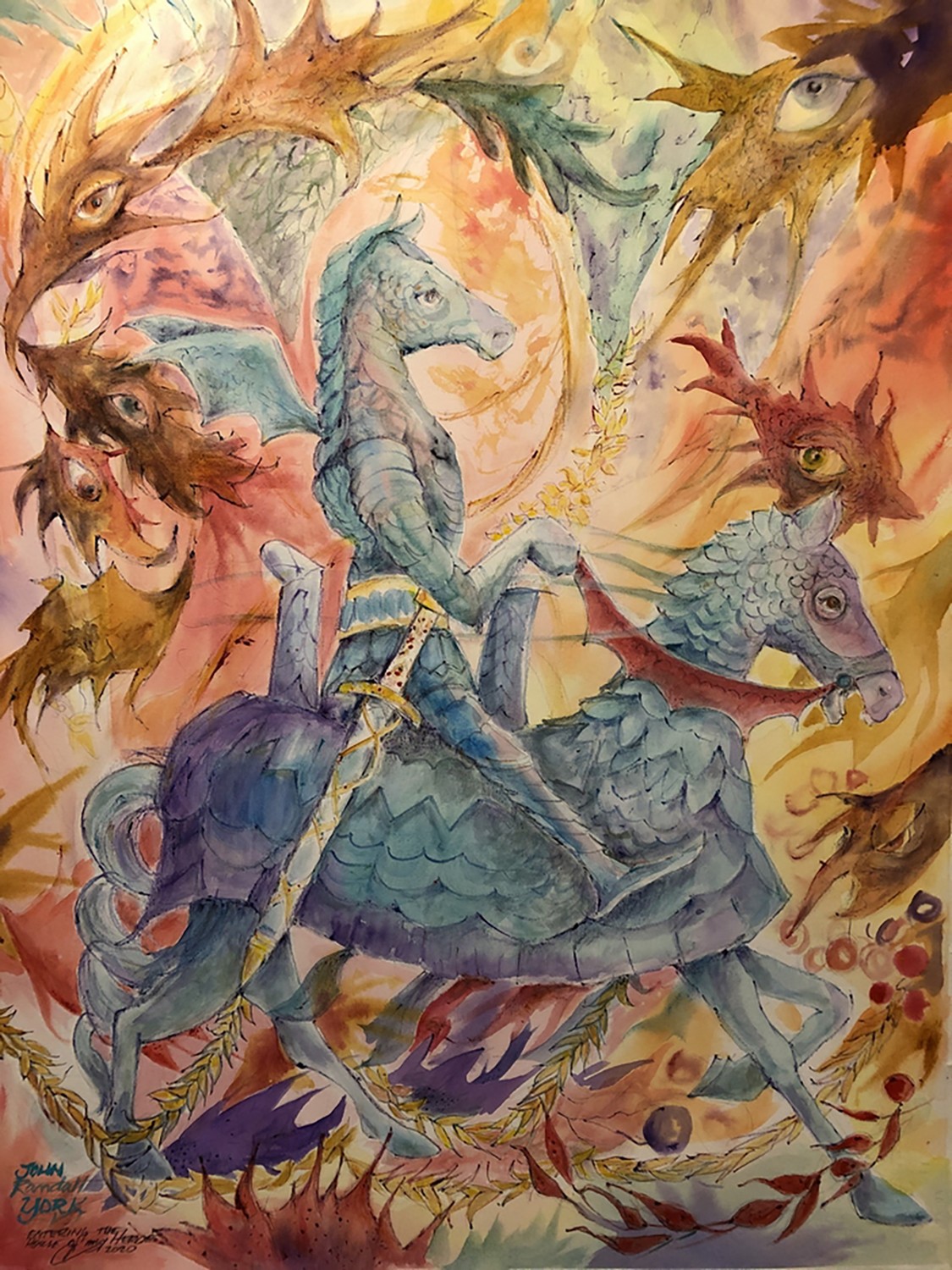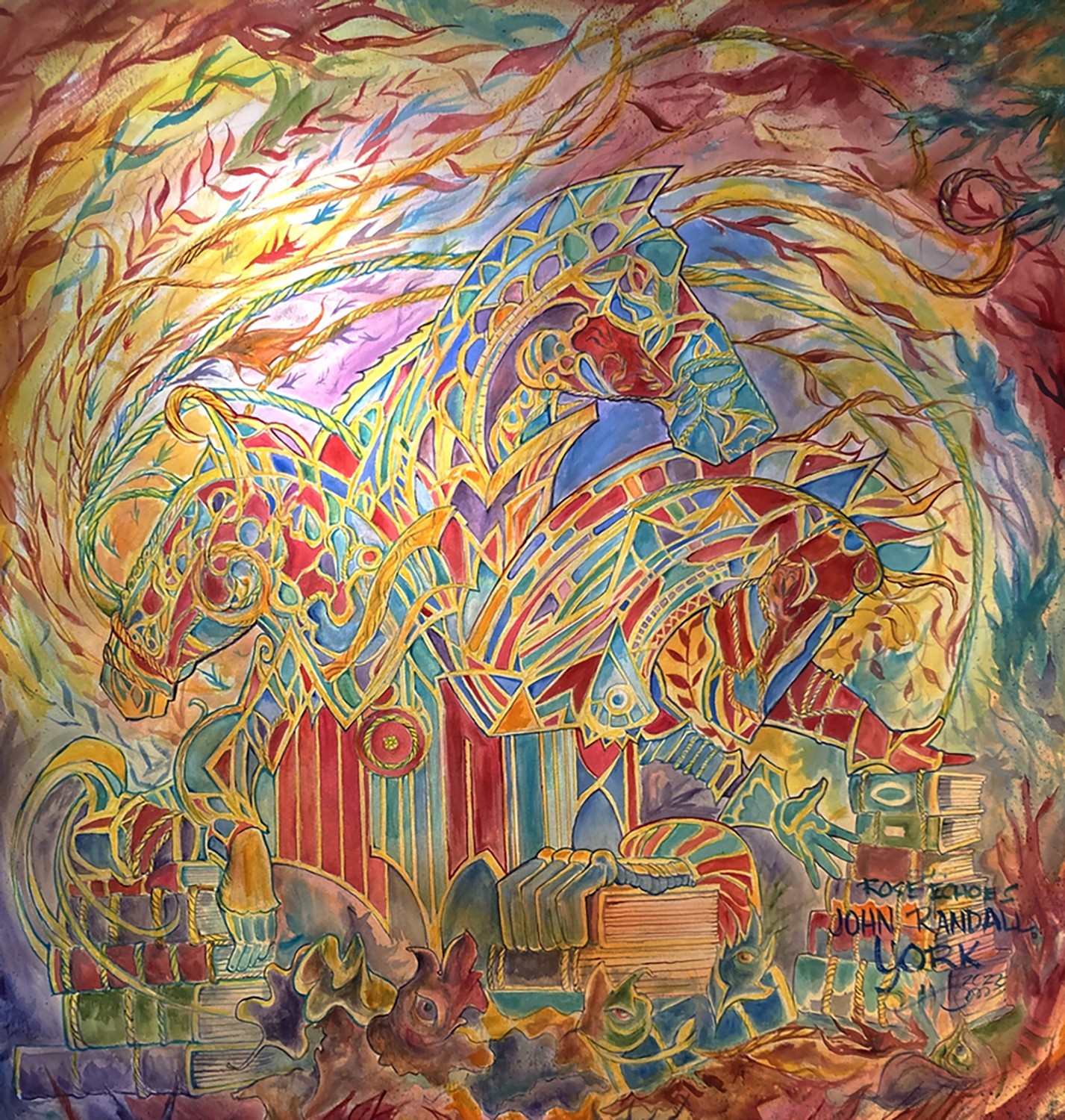 A Light in the Attic: John Randall York
By Derrick White
Life lesson: Celebrate all storytellers. "If you are a dreamer, come in. If you are a dreamer, a wisher, a liar, a hope-er, a pray-er, a magic bean buyer. If you're a pretender, come sit by my fire for we have some flax-golden tales to spin. Come in! Come in!" – Shel Silverstein.
Shel Silverstein's profound and philosophical work resonates with life teachings in his poems, books, drawings, and songs. Some of these pearls of wisdom are listed in a Fatherly.com article by Alicia Kort. I will drop some knowledge with a few of her examples along the way but right now, let's meet this month's featured artist. John Randall York received his Bachelor of Fine Arts degree from The University of Texas at Tyler and before attending the university he worked for renowned sculptor and artist, Michael Boyett, in Nacogdoches, Texas. He remembers, "Right after I finished my degree Ralph Davis, who owned the Christmas Store in Tyler had me do installations in his store. I made a Bavarian Village, a haunted house, and illustrations for various themed Christmas trees. Ralph sent me to the World Trade Center in Dallas to see the showrooms of his suppliers to get ideas and I saw so many beautiful decorations and porcelain creations like teapots, cups, and trays designed for Christmas and Halloween I was compelled to take my sketches to the companies producing them. The best of those companies was right there in the Dallas area, a company called Fitz & Floyd. I took my drawings of haunted houses, witches, and fairies there and they commissioned me, right away, to design a headless horseman teapot and a haunted house teapot. It was like a dream to me. Later I got to design items for Lenox China, The Hamilton Collection, S&D Fine Collectibles, and the Faroy Company in Houston. Also, for years, I handmade displays, signs, and illustrations for Brookshires' stores. I used markers and spray paint on foam core board. Every day I drew and painted cartoons and pictures from my imagination for all the seasons and holidays and contests and promotions. I still use all those skills in the creation and construction of paintings today."
Life lesson: You have to put work in if you expect to receive anything in return. "How much good inside a day? Depends how good you live 'em. How much love inside a friend? Depends how much you give 'em." – Shel Silverstein. 
York describes his art style as whimsical. "When I do a watercolor on location it is fast and loose, and I hope to capture a moment in time when there is movement happening all around," he explains. Continuing, "On big paintings, I plan the composition and spend hours trying to make a more precise picture. I must compose more carefully when I am illustrating a book. I paint in watercolor mostly. Usually, I will cover the paper in a big, quick yellow-tinted wash then put in big areas of color, and that dries fast when painting outdoors. Then I get tighter with smaller brushes and eventually, I draw over that with a fine-point Sharpie. Sometimes I do that entire process backward with the Sharpie drawing first, then paint in the color like a coloring book, which is fun!"
Life lesson: Remember to look up occasionally and appreciate what is around you. "It's amazing the difference a bit of sky can make." – Shel Silverstein.
Expanding on his process John describes, "Most of the paintings I make in oil or acrylic on canvas start with no concrete plan in mind. I enjoy watching the image appear as it develops. Paintings like this involve pondering and looking from different angles. I have one large one in my hall, a 5-foot by 8-foot haunted house called 'Haunted Chilton Manor'. I would like to paint an entire room with scenes. Decorating a public building or chapel would be an exciting adventure. I am always incredibly pleased when I can tell someone enjoys my images when I know something about my art means something to them or makes them happy. Like so many artists, I have drawn pictures all my life, but it took a long time for me to understand I was an artist. The more I did and the more I showed other people, I finally convinced myself.
Life lesson: Show who you are. "She had blue skin, and so did he. He kept it hid and so did she. They searched for blue their whole life through, then passed right by, and never knew." – Shel Silverstein.
"Sometimes it is a very lonesome road, and, unlike music, people do not hear visual art from a distance and come looking for it. The ability to share images online is a wonderful thing for artists but, you know, eight billion people on earth are all vying for attention. The greatest and first thing we artists can do is to love our creations," John advises.
Life lesson: Everyone wears a mask in public. "Underneath my outside face, there's a face that none can see. A little less smiley, a little less sure, but a whole lot more like me." – Shel Silverstein.
You can learn more about John Randall York and his artwork, live paintings, and webcomics at a variety of sites including johnrandallyorkart.com and downtownpainter.com. Also, see his illustrations at TheHeadlessHorsemanPlanet.com and HalloweenTreeHouse.com. You can check out John's webcomics at TheCemeteryPlanet.com and get to know the world's greatest dinosaur knight at KingBronty.com. You will be glad you did.
I will wrap it up with this little Silverstein nugget and a personal favorite, listen to your conscience: "There is a voice inside of you that whispers all day long, 'I feel this is right for me, I know that this is wrong.' No teacher, preacher, parent, friend, or wise man can decide what's right for you, just listen to the voice that speaks inside." Truth. Now go out and explore art of any kind and read banned books.