Keeping It Saxy: LaDarius "Low D" Daniels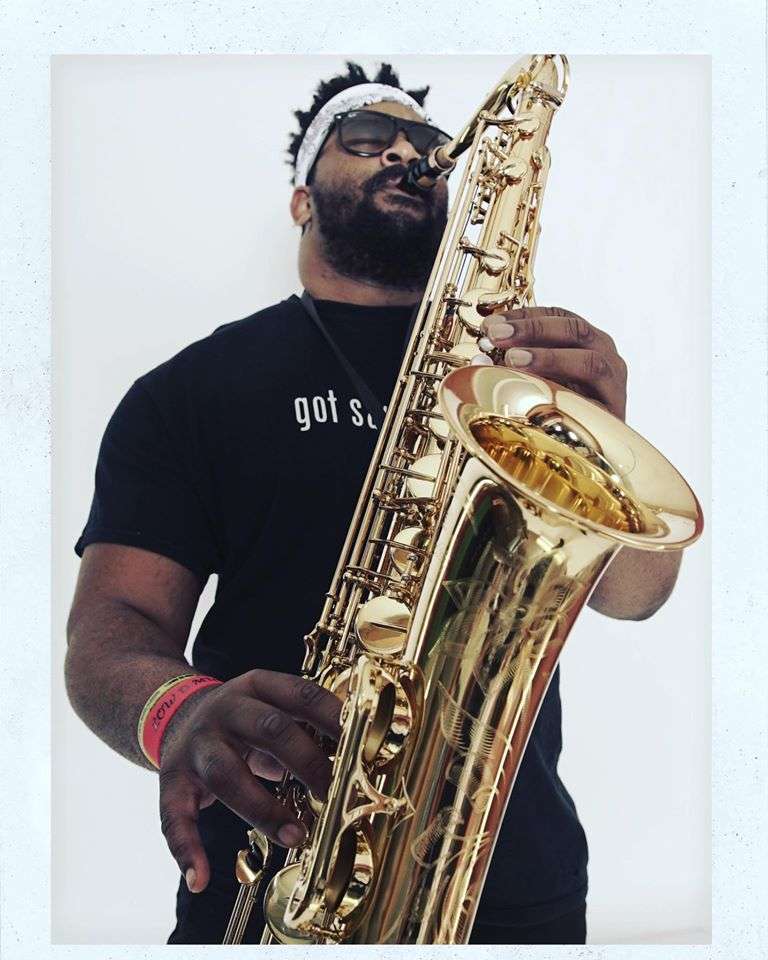 By Johnny Griffith
When one thinks saxophone, one probably equates it to a couple of different things: either smooth "pop" Jazz, i.e. Kenny G, and Candy Dulfer from the early nineties; or more traditional Jazz greats such as Charlie Parker and John Coltrane. Either way it's an instrument that is, at first glance, put into a very narrow box stylistically. 
Just don't tell that to LaDarius Daniels.
LaDarius, or Low D as he's known around stages across East Texas, has been playing saxophone since middle school, and he's working hard to change the perception of the instrument as something relegated to coffee shops, wineries, and brunch entertainment. He's quick to point out that saxophone has been pretty much in the lineup, and prominent, in just about every major genre of American music from rock, to blues, to classical, to funk, to jazz, and just about everywhere in between. In fact, some of the most easily recognizable songs you know feature a sax and you just don't pay attention to it: "Who Can It Be Now" by Men At Work, "Urgent" by Foreigner, "Rio" by Duran Duran, and "Us And Them" byPink Floyd. And let's not forget "Careless Whisper" by George Michael and "Super Freak" by Rick James.
Point being, the saxophone is a versatile instrument that enhances anything it touches and Low D is one of the most talented musicians to wield the instrument in these parts. I was able to sit down with him before a show this month and get a little bit more insight on him, the instrument, and what he's got in the works.
Johnny: What is the earliest musical memory you can recall?
Low D: The earliest musical memory I have was listening to blues cassette tapes with my Grandpa and listening to Motown music with my aunt.
Johnny: Were there other musicians in the family you grew up listening to?
Low D: My grandmother was a pastor and sang in the church, and my mom had played piano at some point but stopped before I was born so I never got to hear her play.
Johnny: Who was your biggest influence musically early on?
Low D: I'd have to say Michael Jackson, Ray Charles, The Temptations, John Coltrane, Usher, and Youngblood Brass Band were very significant influences early on for me.
Johnny: When did you first decide to learn an instrument, and was saxophone your first choice?
Low D: No. I wanted to play drums when I got to middle school band, but the band director told me I didn't have any rhythm and asked if I wanted to play saxophone and I pretty much said "okay" since I just wanted to be in band. All the other 6th graders coming in wanted to play drums, so the directors probably chose the best drummers and everyone else just put on other instruments. I was just blessed that I was put on saxophone. 
Johnny: At what point did you decide to make music more than just a hobby?
Low D: When I became a senior in high school I had earned a lot of awards and success in band, and when the teachers started pushing us to think about what we wanted to major in college, I couldn't think of anything else other to major in music. It was the thing I was better at than anything else.
Johnny: Do you remember your first public gig?
Low D: My first public gig as a student was in 6th grade at a band concert, but as a professional musician it was at a restaurant somewhere around Nacogdoches, Texas. I've since forgotten the name of the restaurant, but I drove all the way from Gilmer, Texas to play for tips. One of my first legit paid performances was at People's Choice Jazz and Blues in Longview, Texas. 
Johnny: You perform solo as well as with a full band. Who are some of the local musicians you work with regularly for the Jam Band?
Low D: Man, there are so many guys I work with in the East Texas and Dallas areas. My usual crew in East Texas is Mayson Garner, who is one of my best friends and he sings and plays guitar; Giant Boykin, a UT Tyler student that plays bass (he plays saxophone too); the baddest man on drums to me in East Texas, Aaron Gentry; and the famous Gary Freeman on keys, who is a teacher at UT Tyler who has played for Bill Withers before. Other fill-in players in East Texas are Robin Bibeau on guitar, who is also a UT Tyler student; Jordan Conley on bass, who is the full-time bass player for Post Profit; and the famous George Faber on keys, who is an East Texas legend to me.
In Dallas, there are so many guys but to name a few, Jermery Jackson, a Tyler native, on guitar; Pepe Valdez on guitar; on keys Jai Sun Williams and Leslie Ratliff; on bass guitar Brandon Broussard and Jeffery (Grits) Lewis; and on drums Jackie Whitmill Jr. and Medrick Greely. Those are the guys I hit up first if they are available. 
Johnny: You're known in the area for your solid rotation of jazz selections, which doesn't get a lot of real estate on local stages compared to other genres. What are some of the challenges of booking gigs for a band that's a little out of the "norm"?
Low D: Well first of all, I don't do just jazz. That's just one of the problems of being a saxophone player. We are used in almost every genre of music. It's just that when people see a saxophone player they think of Kenny G for some reason. My solo performances contain what I consider older Jazz standards mixed with funk, soul, R&B, and pop. 
My full band performances mostly contain funk, blues, soul, R&B, hip hop, reggae and, depending on the gig, some newer jazz fusion and jazz funk songs. We do have gigs where we play the traditional type jazz but its not our "go-to" choices. 
We are called Low D's Jam Band because we are on stage to jam out. If we were more of a jazz group I would have chosen Low D's 'Jazz' Band or any other genre, but when we get on stage we are there to make you move your feet.
Johnny: You recently have done some work in the studio. Anything to report on that project?
Low D: We just finished recording a cover of "Ain't No Sunshine" by Bill Withers and two originals – one of which is called "Lonely Man," my leading single, and "Daily My Baby." We have five more songs to record before the full project is done.
Johnny: Anything coming up in 2020 that we should be looking out for?
Low D: We have three songs out of eight done for my "Mixed Colors" album. I am splitting up the first three songs into a "Mixed Colors EP 1" which will have my original "Lonely Man," a blues/rock song; my second original "Daily My Baby," a very soulful song; plus a cover of"Ain't No Sunshine" by Bill Withers. The "Mixed Colors EP 2" release will have two originals which are funk instrumental singles called "Stank" and "Low Boogie." The full "Mixed Colors" album will be the final release with the added songs "Charlene," a Doo Wop medley; "Rain," a fast Blues/Rock tune; and "Wine For Me Baby," an upbeat reggae tune. The final project will have all eight songs. 
Keep up with Low D via the following:
Facebook: Low D Music:

facebook.com/staysaxy/

Instagram: lowd_music

Twitter: Low D Music (lowdmusic91)

Snapchat: Low D (ldsaxman)
YouTube: youtube.com/user/ladariusdaniels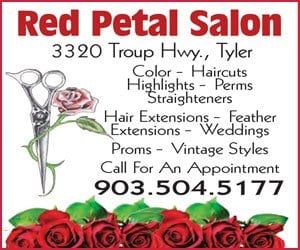 Still Happening! Oct. 20th, 2020 Red Dirt BBQ & Music Fest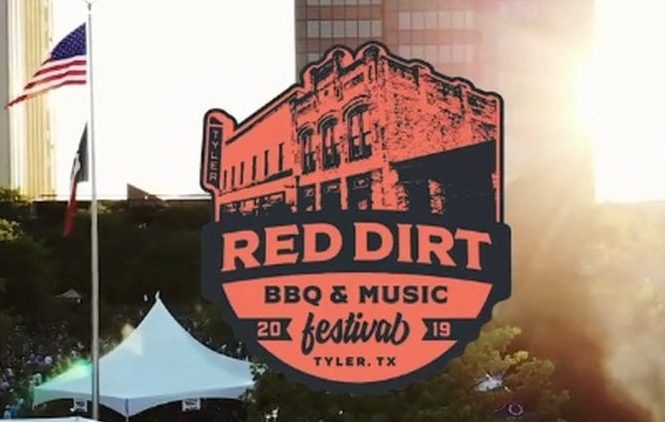 The 2020 Red Dirt BBQ & Music Festival Returns to Downtown Tyler
The new date has been set for Sunday, October 11th. It will be the same setup as normal, just on a Sunday:  https://facebook.com/events/s/2020-red-dirt-bbq-music-festiv/1332463773558598/?ti=icl
May 2nd October 11th, the 7th annual Red Dirt BBQ & Music Festival presented by Hyundai of Longview will be held in Downtown Tyler, and with it comes the best of barbecue in Texas and top of the line music all day. 
The Red Dirt BBQ & Music Festival has proven to be one of the most premier and unique music and food experiences in Texas. The festival takes place on the brick streets of the Downtown Square in Tyler every May, with the 2020 edition featuring at least 30 of the most celebrated barbecue restaurants in Texas. Music happens for nearly 12 hours on two stages, with the main stage highlighting the biggest names in Texas and Red Dirt Music. 
This year's festival will also feature the state's most celebrated barbecue restaurants providing samples of their smoked meats to attendees. Barbecue joints from as close as Tyler and as far as Amarillo converge on the Rose City to showcase their smoked meats to thousands of barbecue enthusiasts, while thousands more pour onto the brick streets for the concert. 
Performances this year feature Parker McCollum (10pm), Josh Abbott Band (8:15pm), Jason Boland & The Stragglers (6:45pm), Charley Crockett (5:15pm), and Chris Colston (3:45pm).
"Top to bottom, I don't think there's ever been a Red Dirt lineup we've been more excited about. Having these names join our incredible barbecue joints was a huge honor for our sixth festival," Red Dirt promoter Chase Colston said. "We're expecting an even faster sellout this year and can't wait to get back on the brick streets for another great Red Dirt BBQ & Music Festival." 
The festival is sold out. Watch reddirtbbqfest.com in case any more tickets are released.
The Red Dirt BBQ & Music Festival is presented by 101.5 KNUE, East Texas' No. 1 country music station, "Radio Texas, LIVE! With Buddy Logan," and Hyundai of Longview.
Cowan Center: 2020-2021 Season Is Announced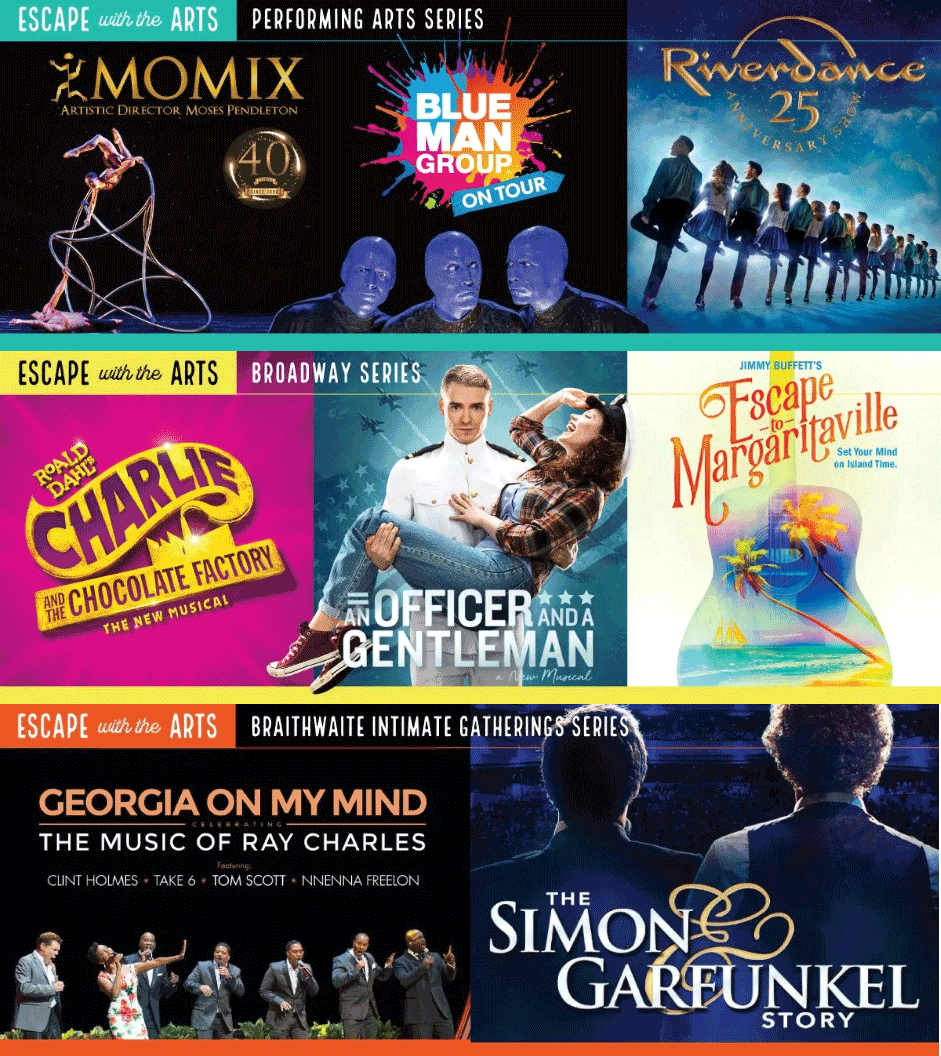 For more events, check out EGuideMagazine.com 's entire


Wondering what is showing at the Cowan Center?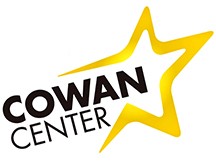 There's nothing like opening a season with a fun show and a member party for the ages! No better theme than Jimmy Buffett music, an escape to Margaritaville, and a pre-party for Cowan Center Circle members!
"I think we all deserve some social time with our friends and like-minded Broadway fans," said Susan Thomae-Morphew, UT Tyler Cowan Center Executive Director.
"This is our 24th Season! We can't believe it either! We promise to have lots of great talent again and will be gearing up as we celebrate a quarter of a century soon. Over the next 2 years we will be developing programming for new target audiences and upgrading our premiere venue known across the state and beyond as a magnet for amazing artists and shows."
"The Cowan Center Circle is the lifeblood of the Cowan Center's service and success. Your membership support is needed now more than ever before. We have big plans and want to make you proud of this wonderful asset we share with so many. It is with you that we reach high and provide the best for our community, state and region."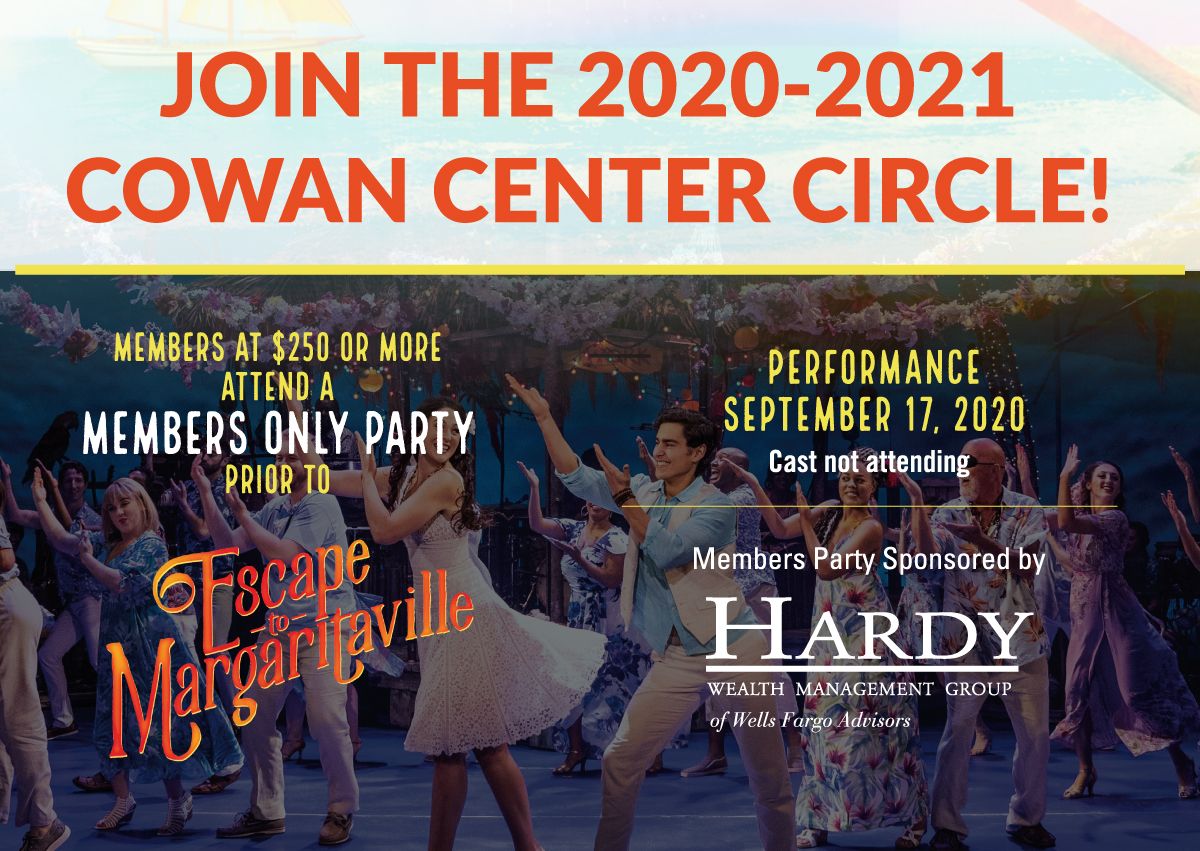 "We ask you to renew your membership, consider an upgrade, and invite friends to jump into the Cowan Center family. We want to fill the house every show and share the magic of live performance. Help us reach for the stars and come see some on stage, too!"
"We are grateful for each and every one of you. I can't wait to see you all again!"
All events are performed in the Cowan Center located on the campus of The University of Texas at Tyler, 3900 University Boulevard – FAC 1120 in Tyler, TX (Google Map).
QUESTIONS? Call (903)566.7424. More information and TICKETS can also be found at CowanCenter.org. Watch for announcements on Cowan's Facebook and Twitter pages too.
Upcoming acts are:

Live Music Guide, Tyler TX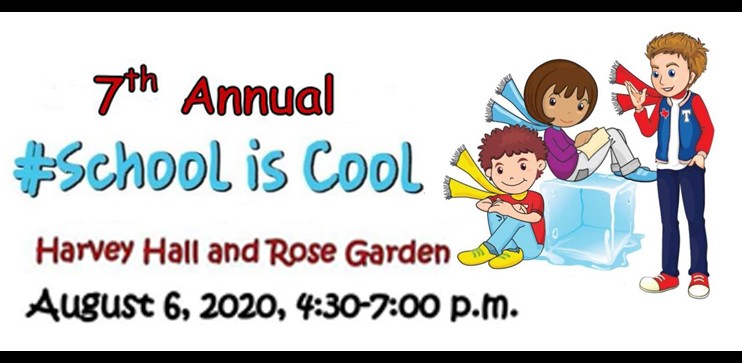 In the constantly changing world of Covid-19 pandemic, we at EGuideMagazine.com are making every attempt to keep our Big Calendar updated. However, we suggest that you still double-check with the businesses to confirm that the events are still happening.
To list or make any changes to this Live Music Gig Guide for #tylertx, please e-mail to eguidemagazine@gmail.com or text 903-530-2041.



---