Lauren Alexander: Earning Her Own Scars
By Johnny Griffith
Lauren Alexander is breaking your rules. Just listen to her latest album "Smoke Signals," and she'll tell you. Obsessed with music from an early age, Lauren was surrounded by opportunities to explore, educate, and express herself in a myriad of genres. Once the Bullard native had a taste of the stage she never looked back, but don't call her a Country artist; she's much more than that box can hold. Crossing her "twangy country roots" with "soul driving classic rock," she sprinkles on a healthy dose of folksy Americana for a unique, expressive, soul-bearing blend of original music and lyrics that invites you to break the rules along with her.
In between traveling and her latest project, a new song release "Sleeptalking," Lauren caught her breath long enough to answer some questions about where she's been, what she's doing now, and where she's headed.
Johnny: When did you first develop an interest in music?
Lauren: I was always around music growing up. My dad is a sound engineer and plays guitar so there were instruments and equipment lying around all the time, and my parents were cool about letting me be super loud. Having that freedom early on led me to be very comfortable in a creative mindset.
Johnny: Do you remember when and where you first performed in public?
Lauren: My very first performance was at church when I was just six years old. From there I performed at fairs and festivals around Texas, pretty much anywhere I could. I remember being so nervous early on. I wanted to be up there singing, but I didn't want anyone to look at me!
Johnny: How integral was your family in helping you develop that early interest?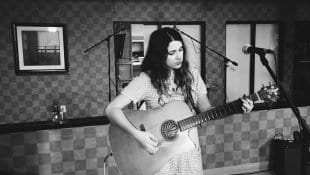 Lauren: I think I would have found music at some point no matter what, but my family is the reason I was able to get started so young. They drove me all over Texas to play at festivals and dive bars, and every other Sunday we would drive to Fort Worth for yodeling lessons. I knew very early on that music wasn't just a hobby for me. It is a blessing that I've been able to focus primarily on my music, and I have to credit so much of my success to my parents and the family of people that have been so supportive of my vision.
Johnny: When did you make the decision to start writing your own music?
Lauren: I've always been a little shy, which has led me to feel misunderstood a lot. Songwriting was the best way I found to communicate without having to say a word. It's easier to express your feelings when they're tied up with a melody that carries half of the weight. Writing songs is like another part of my language now that helps me to organize all of my thoughts and feelings. I have to write for my world to make sense.
Johnny: Has the writing process evolved as you've become more experienced in the craft?
Lauren: My process is different every time, so I can't say that it has changed. My creative headspace is definitely different than it used to be, but I think that mostly just comes from gaining new experiences and being comfortable with who I am and what I have to say.
Johnny: Your sound is quite a unique tapestry that has threads of several different styles and artists weaved into it. How do you describe it, and who are the artists you looked to for inspiration in the evolution of your sound?
Lauren: The evolution of my sound has been very organic. I grew up singing country music, but as I got older and began to develop my own musical appetite, I didn't limit myself to being just one kind of artist. As I've transitioned into the sound that I have now, and writing for "Smoke Signals," I've listened a lot to The Black Keys, Grace Potter, and Lana del Rey, as well as Fleetwood Mac, Tom Petty, and The Beatles. I think you will always be able to hear whispers of my country music upbringing in everything I do.

Johnny: You grew up in Bullard and have played all over East Texas, but you've spent a lot of time in Nashville as well. How much of the time is split between the two these days, and what kind of professional challenges does a move like that bring?
Lauren: I lived in Nashville for about a year and a half. There's music going on all the time, and I found a really great community of people that were really into what I was doing. But I missed having the freedom to travel. I missed my band. At one point I was working three part time jobs, playing shows at night, and still paying for groceries with spare change and calling home for money. I got into a really dark place being stuck there. I had to make the best decision for my career and myself, which was to move back home to East Texas and have more freedom to go and play shows wherever I want. I've been lucky to find cool music communities all around Texas, Colorado, and California. I joke a lot that I basically live in my car; it feels like it sometimes!
Johnny: Your debut album "Smoke Signals" is a great release, and the production value is out of this world for a debut from an independent artist. Who did you work with on this, and what has the response to the album been so far?
Lauren: Thanks! "Smoke Signals" is one of my greatest accomplishments. I'm so incredibly proud of that record and all the great people who were involved with it. I worked with Rosewood Studios in Tyler where I've been recording since I was 12. They're the best, and people seem to really love it. I've gotten some radio play on several songs from that album, which is one of the coolest feelings in the world.
Johnny: Behind every successful singer at some point is a solid band. Do you have a regular cast of musicians taking the stage with you?
Lauren: I've been touring with my guitar player (and husband) Richie and my drummer Jeff for about six years. My bass player Stacy has been with us for about two years. We've all got a really good thing going on. I feel comfortable knowing that they've got my back on stage, and I think that's really important.
Johnny: What do you feel has been your biggest milestone to this point in your career?
Lauren: Releasing "Smoke Signals" was huge for me because I worked so hard on it, but I've also gotten to play a lot of cool stages and travel to so many beautiful places; so it's hard for me to pick just one big moment.
Johnny: Where does Lauren Alexander go from here?
Lauren: My plan is to keep doing what I'm doing: playing shows, writing songs, and putting out music. I've got another album in the works that I'm very proud of, which will be released in 2018. I'll also be having a baby in February, and I can't wait for the new adventure and challenge of touring with a kiddo.
Upcoming Shows:
October 13th and November 17th: Eagles Bluff – Bullard

October 14th: The Grove – Tyler
For more info about Lauren Alexander go to:

A Blue State Of Mind:  The Bluez Boyz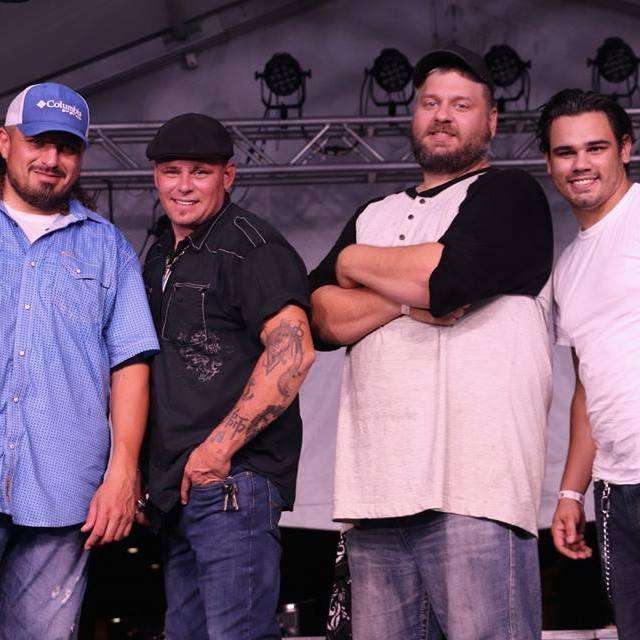 By Johnny Griffith
Ask any blues player worth their salt, and they'll tell you it's not just a genre, it's a state of mind that gets in your blood and won't let go. It has to be in order to translate from the mind to the hands to the instruments or through the vocal cords. A true blues musician can reach down in their soul and pull from that emotion, leaving it all out on stage and you BELIEVE the music is authentic. Luckily, we've got a group of musicians here in East Texas that have come together to form one of the best blues bands in the area. Bluez Boyz is the brainchild of Bobby Edwards and has been painting the town blue for about 3 years now. I recently sat down with them to get to know the band a little better.
Johnny: What's the current lineup for the band and a bit of musical background on everyone?
Bluez Boyz: Bobby Edwards started the band about 3 years ago with his son Ronnie on bass and Landon Green on drums. About two years into it we decided to add Chris Wallace to the band. We had seen Chris perform and became really good friends with him and thought he was the perfect fit for the band. All four guys in this band have been in music most all of their lives from early ages. Bobby has been pure blues all of his life and you can tell by listening to him, he didn't get the nickname "Blue Eyed Soul Man" for nothing. Ronnie Edwards, the son of Bobby, well he was raised by Bobby so of course he is really a huge fan of blues as well. Chris Wallace is also a big blues fan and you can tell it when he sings as well, and he is also known to put some southern rock and a little country twist to things from time to time. Landon Green is the rocker in the group, although he will be the one singing the ZZ Top and Queen songs, he admits that he doesn't care what genre they play because it just feels right: it's like jamming with family with these guys; and him and Bobby have played together on and off for almost 15 years and just have that bond on stage that's even rubbed off on Chris and Ronnie, and everything falls into place.
Johnny: How did the band meet? 
Bluez Boyz: Bobby and Landon met around 15 years ago through Bobby's brother Frank who was playing bass at the time. Landon was asked to join their band "Bobby Edwards Blues Band" and they played for several years all around East Texas. The guys took a small break to do other side projects and later came back together; however by this time Ronnie Edwards had turned into a beast on the bass and was ready to become his dad's bass player. After a couple of years of playing, and as the shows had continued to grow to a very steady schedule, we felt like it was time to add to the band, so of course we felt like the best fit for us was our good friend Chris Wallace. 
Johnny: Why that style of music? It's certainly not a style that gets the most real estate on stages around the area. What led you to your sound? 
Bluez Boyz: Blues is definitely our genre of choice because Bobby started the band and if you have ever heard him sing the blues then you know why we call ourselves a Blues Band. However, just as you mentioned, it certainly may not bring the most real estate around this area and that is why we add other genres to our shows as well, so that when you come and hear us you will get a wider variety such as rock, funk, oldies, and country. If we play a festival, or a blues based show, then we can promise you that you will hear some of the best live blues that you have ever heard when the "Blue Eyed Soul Man" Bobby Edwards, along with his sidekick Chris Wallace, start throwing down them REAL blues!
Johnny: Who are some of the significant influences musically for the band? 
Bluez Boyz: Stevie Ray Vaughan, BB King, Buddy Guy, Wes Jeans, ZZ Top and many more.
Johnny: What was your first gig as the Bluez Boyz?
Bluez Boyz: We three pieced at first with just Bobby, Ronnie, and Landon and our first show may have been FRESH by Brookshires. Then our first show after adding Chris might have been Republic Icehouse. It's been a while and we have played tons of shows in 2019.
Johnny: In an area that is traditionally dominated musically by country and rock acts, have there been any challenges getting gigs and building a base for a blues band? 
Bluez Boyz: Like we mentioned earlier we have added a lot more genres to our show. When you come to one of our shows now you may hear some ZZ Top, Hank Williams Jr., heck even some old school rap etc. We understand that these crowds want to hear a variety so we do our best to give them that nowadays; however we will always classify ourselves as a blues band and will push for success in the blues genre any chance we get. As far as coming to our shows, let's say a local restaurant or club, then you'll get an awesome mix of amazing music along with a great show playing your favorite mixes of all genres. So yes, we have met that challenge and know the struggle oh so well. 
Johnny: Are you guys typically local to the East Texas area or do you venture out into other markets at this point? 
Bluez Boyz: We do stay pretty busy locally around some great East Texas venues and restaurants etc.. However, we did branch out in 2019 and did several Oklahoma, Louisiana, and Dallas/ Ft. Worth Shows, and we plan to get out even more if possible in 2020, so get ready Bluez Boyz fans!
Johnny: About how many shows are you playing a month currently?
Bluez Boyz: About 8-10 , Usually every weekend and possibly a few during the week at times. 
Johnny: What has been the most memorable gig for the band to this point? 
Bluez Boyz: Probably opening up for, and getting to hang out with, Billy Bob Thornton and the Boxmasters at TXM Music City in Lindale Texas; also we do have to say that being up on the Gas Monkey Stage in Dallas was pretty dang cool as well. 
Johnny: What does 2020 have in store for the band? Any projects or tour plans? 
Bluez Boyz: We are non stop booking as we speak and hope to fill 2020 up as soon as we can. We have some recording planned, and Christine Edwards (Bobby's wife, band manager) is currently talking with a few venues in a totally different state than what we mentioned earlier, and let's just say if that goes through for us in 2020 it could be the start of something big. 
Johnny: For new fans, what can they expect at a show with The Bluez Boyz? 
Bluez Boyz: We love having other musicians come up and sit in with us and we have been told numerous times by other musicians how they love the fact that we don't plan out anything, and don't even use a set list. We just act on what everyone is feeling and go with it and have a blast doing it on stage. You may get comedy, you may get bloopers, you may get an open mic night, but we can promise that when you leave you'll be saying "dang, that was an awesome night!"
Follow the Bluez Boyz online at facebook.com/BluezBoyz73/and bluezboys.com.

Guitar For Hire: Mayson Garner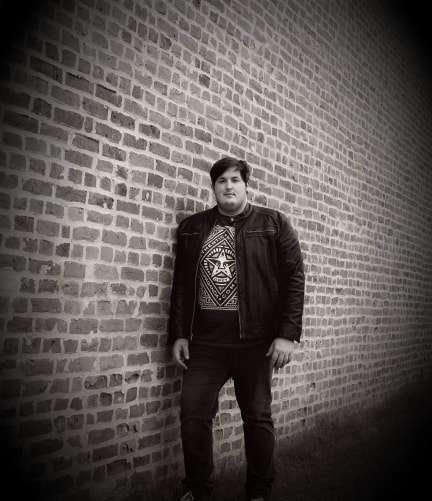 By Johnny Griffith
The term 'mercenary' has pretty much always had somewhat of a negative connotation with it throughout its history. It's typically portrayed in literature and film as someone whose loyalty extends as far as the next highest bidder and in whom trust can't be entirely placed. In the music world, however, being a "gun for hire" isn't necessarily a bad thing at all. In fact, some of the most talented musicians you've never heard called by name, you've actually heard on some of the most famous albums of all time as studio musicians or on stage as touring musicians. One of East Texas' most talented musical mercenaries is Mayson Garner. With eclectic musical tastes, killer guitar chops, and the vocal range to cover a broad spectrum of styles, Mayson can be found on stage in the area several nights a week and has worked with several projects in the area as well.
We caught him at a Thursday Open Mic night at Alibi Barcadia over in Longview this month to get a little better idea of the man behind the guitar:
Johnny: What was one of your earliest musical memories growing up?
Mayson: I remember my mom having this classical acoustic guitar lying around the house. It had only three strings and I would play it anytime I got the chance. That little guitar sparked this intense love that I now have for music, and guitars in general. I ended up playing it until all three strings came off, but I couldn't forget the feeling it brought me when I played it. That's why I am the way I am till this day. 
Johnny: When did you first pick up an instrument, and was it a guitar or did you start somewhere else and gravitate to the guitar later?
Mayson: I was 4 when I discovered my mom's acoustic, and from then until I was 15 or 16 it was only the guitar that I was interested in. Then it was drums, piano, bass, and other various instruments. 
Johnny: What were some of your early musical influences when you were learning your instrument?
Mayson: My real musical influences started to appear when I was an early teen; that's about as early as I can remember having major influences on the guitar. Adam Jones from the band Tool, as well as Jerry Cantrell from Alice in Chains, were major impacts on my playing, and still are in a few ways with Jerry Cantrell being the one I hear most in my playing these days. Guys like David Gilmour, Jeff Loomis, Michael and Christopher Amott, and Mikael Åkerfeldt played a part as well in shaping my earlier years of guitar playing. 
Johnny: Did you pick any of your musical abilities up from your parents?
Mayson: No not at all, neither of them could play instruments. I mean my mom could sing, but that was heard on the rarest of occasions. It's still a mystery to me how I fell in with music. This might sound a bit quirky, but I like to think maybe whatever or whoever is looking out for me was like "here you go I want you to have this." 
Johnny: When did you perform your first public gig and do you remember the first gig you ever got paid for?
Mayson: The first time I played for an audience was a talent show at my school. I loved being up on stage showing people what I could do. From then on I was hooked on playing for the masses, but it would be years before I would ever play my first paying gig, which was for the acoustic nights held on the patio of an On The Border here in Longview about 4 years ago. The first night I ever met Neal McCoy too – it was weird sitting there trying not to suck as this country star was sitting across from me. 
Johnny: When did you get the idea that you might want to be a bit more serious with music and take it just beyond the hobby stage?
Mayson: I think I've always been serious about music, and wanted to take it past my bedroom, so I started playing different churches and youth groups. But I wanted to keep pushing it further, so I went to a jam and knew at that point I had to be in an actual band. And before I knew it, I found myself in a few different bands basically marketing myself as a hired gun, and have been doing so since that jam, and I gotta say I'm very glad I labeled myself as a hired gun because I have met some really talented and genuinely awesome people along the way.
Johnny: You've got a pretty extensive catalog of songs you call on when doing open mic and solo events. What would you say some of your favorites currently are?
Mayson: I would have to say right now my favorites are "Kashmir" by Led Zeppelin, "I Am The Highway" by Audioslave, "Do I Wanna Know" by Arctic Monkeys, and "Keep on Swinging" by Rival Sons.
Johnny: How many originals do you have and how often do you get to work them into sets?
Mayson: I actually have a few notebooks of originals, but I have yet to work them into any of my sets because after I write them I either forget about them or never think they are quite right so I never play them. I tend to overthink my music thus keeping me from sharing it – a bad habit I've got to break – but that doesn't stop me from writing. I will have some new originals waiting to be played in the near future. 
Johnny: Some of your work I enjoy the most is when you're doing some of your bluesier covers. What direction do your originals tend to take stylistically?
Mayson: Thank you. I'm very much an eclectic musician, so I tend to write various styles of music, but if I had to pin down a specific genre I feel is the most me, I would have to say rock 'n roll. Rock music inspired by the styles of the '70s and '90s is more what I dig than anything else. 
Johnny: You do a lot of collaborative work with other local musicians as well as your own solo nights at several venues around East Texas. Who are some of your regular partners you take the stage with?
Mayson: My good friends Jerry Johnson, who is a killer bassist; and Ladarius Daniels, who we all know for being the main man when it comes to playing a mean saxophone. But recently I've made a new friend named Kasey Moore who is a cool dude, and a good player. 
Johnny: About how many times a month are you on stage somewhere around the region?
Mayson: Anywhere between 5 and 6 times a month on average. I do some solo shows and some open jams, but with this coming year chances are my band and I will be everywhere else besides our home town. 
Johnny: What have you been the proudest of, so far, in your musical journey?
Mayson: Probably how far I have come with who I am as a person and how I am as a musician. Both of which are things I am constantly working on. 
Johnny:  What are you excited about, musically, as we begin the new year?
Mayson: The new shows my band and I have lined out for 2020, and really just the excitement of where me and my music are going. There's a sense of excitement for me in what the future may hold as I keep my head down and keep working toward the ultimate goal. 
Follow Mayson Garner at facebook.com/mayson.garner.

Charting His Own Course:  Levi Kitchen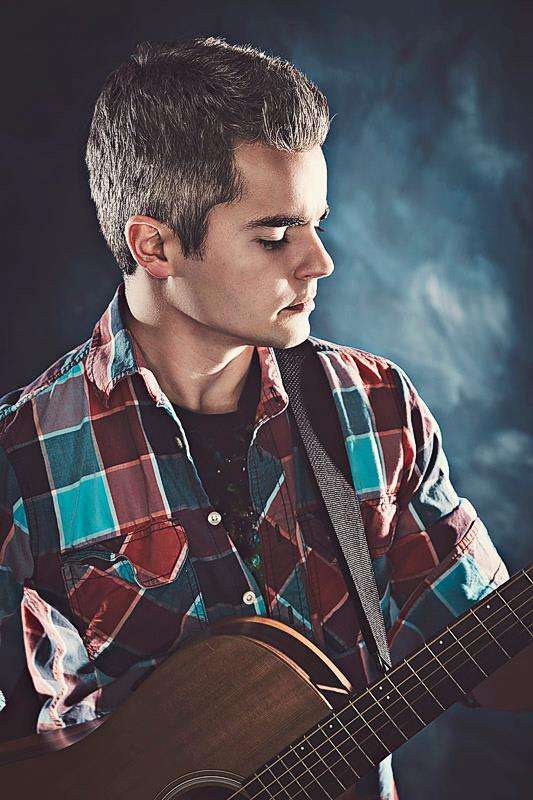 By Johnny Griffith
It's always fun to check back in with people we've interviewed in the past and see what they are up to a couple of years later. This month I got to sit back down with Levi Kitchen and check back in with him about 3 years after our last interview. If you're not familiar, Levi is a veritable one-man band. A multi-instrumentalist who utilizes looping technology to lay down his own background music on the fly, Kitchen has been bringing his unique brand of entertainment to stages around East Texas for almost 20 years now. A man of many talents and constantly creating, Levi took some time out to catch us up on what's been going on lately:
Johnny: It's hard to believe, but it's been 3 years since we last did an interview. What are some of the more significant events for you during that period?
Levi: Being hired to perform for political fundraisers for district judges, state representatives, and even the Longview Fire Marshal's retirement party were a few proud moments. That last one resulted from the Fire Marshal being called to my house because a neighbor thought my studio was on fire, but then he obtained my business card and later hired me to play his party. I was shocked to be hired by several different Chambers of Commerce, including Lindale, where I performed for Miranda Lambert's friends and family. I had the opportunity to do several radio interviews and had original compositions placed in different video and film productions. Seeing your name in movie credits is a cool feeling and my music was the background in some national television commercials.
Johnny: I've been able to catch a couple of your shows this past year and they're still as impressive as ever. Has the technology improved or evolved that makes the process a little easier?
Levi: It's not getting easier. The technology is advancing, of course, but it gets more complicated as it advances and that's not always a step in an easier direction. I have a newer, "better" loop station that I'm still currently not using at shows because it's taking me quite a while to learn the new one as well as I know the old loop station. The familiarity with the equipment during the performance is crucial to the success of a looping performance. When performing, I still use the old faithful BOSS RC-300, which has been top of the looping heap for a decade. The next step up from this pedal has traditionally been looping programs that require you to use a computer. But now I practice with a newer, more advanced loopstation regularly to achieve the kind of familiarity necessary to perform with it. It's called a "Headrush" and it's going to be a big leap in technology for me when I finally decide to bring it into my live performance. Practicing a new loop station is like learning a new instrument, to a certain extent. It might take me over a year to implement the new loop station to a satisfactory level of smooth operation.
Johnny: About how many shows a month are you playing these days?
Levi: Within the past few years I reached a point where I was getting hired to perform so often that I had to cut back. The grueling pace I set for myself was beginning to wear me out. I was holding down 5 or 6 shows per week for several years, which left very little room for other things in life. I have intentionally cut it back to doing about 3 performances per week these days, but I pick and choose now which venues or events I actually want to do where previously I used to just play anything I could get my hands on.
Johnny: Last time we spoke, you were looking forward to playing more shows over in the Dallas area. Have you made any progress playing more shows out of the greater Tyler area?
Levi: As far as Dallas, I have been invited to play all kinds of things over there that I have avoided on purpose. In the past few years, I have traveled to Dallas at least several times to perform for weddings, mostly. I will just be honest here and say, ironically, I'm very introverted and prefer quiet, peaceful environments. When I go to Dallas, all I can think about is getting back to a comfortable setting like East Texas. I have played nearly everywhere there is to play in Tyler at some point over the years, as well as the Longview area, and just about every small town within an hour or two of Longview. I prefer it out here in East Texas over the chaotic frenzy of large, busy cities. Staying here is intentional at this point. I'm not looking for more attention or trying to expand my range or anything. People just keep hiring me to jam all around East Texas so I keep on jamming. I'm happy playing my little shows around here and I never saw much happiness down the path of the nationally touring artist, but that's just a personal preference. 
Johnny: You were also about to put out a new album at that time as well. How did that turn out?
Levi: Well, I post my original songs for free download on my website, levikitchen.com. I'm still fiddling around with hundreds of recordings in my home studio. I have been working for almost ten years now on a musical, spoken word audiobook in the epic sci-fi fantasy genre as well. I have created hours of this wild, unprecedented thing, but it still needs years of work before completion. This illustrates what is likely one of my biggest problems as an artist. I get distracted by interesting projects that never see the light of day because I don't care much about what people are expecting of me. If I get caught up in the joy of creation, I don't waste much time worrying about what is trendy or in-demand. I just dive into it and bask in the joy of disappearing completely into the alternate universe I've created with this music and story. So I've been somewhat distracted from making a new album. Aside from this, the need to combine songs into an "album" isn't quite as applicable as it once was. Digital distribution has allowed artists the ability to cheaply publish singles as often as they want or, like me, they can choose their own method of distribution. Personally, I make very little money off of original works, but I make almost my entire living off of performing shows which consist mostly of covers. People are using music streaming services now more often than making purchases, so musicians these days are living in a rapidly changing landscape. 
Johnny: So in addition to your music performance, you have been producing music for several years as well. What are some of your more memorable projects in that area?
Levi: I've been producing music for twenty years now. Those early years, my brothers and I were just kids with a garage studio, but we still had customers paying to have us record and produce them, so it still counts. It was probably about 1998 when my brothers and I spent one summer painting these massive banners for the Rangerettes to use at their Cotton Bowl half-time show. By painting these banners, and also painting some fireworks stand signs in Kilgore, we earned enough money to buy the best recording studio gear we could get our teenage claws on at the time. The first time I ever earned money as a studio engineer was in 1999. I was 14 years old. Some notable mentions and really good times were had by all over many years when I had the opportunities to produce and record Ally Venable, Lulu and the Black Sheep, Darby Warren, Andrew Beason, 3WeeksPlay, Daniel Foster, Jasmine Nyvall, Lane Rogers, David Smith, Biff Rushton, Allen Wayne Nichols, King Richard, and the Bayou Boys, Gypsy Rebel – lots of great artists and too many others to mention have recorded in my humble shack!
Johnny: As 2020 rolls in, what is on your radar this year that has you excited?
Levi: I intend to buy land this year and build my next studio by some water where I can create an aesthetically pleasing environment for musicians to create and record in. My little south Longview shack has lived its life as a studio and it's time to take these creative energies to a pleasing new environment soon. Aside from this big dream, it'll be business as usual in 2020 I suspect. I'll play a lot of shows and spend the rest of my time hiding from everyone, tinkering with robots and strange invention ideas. I'm also getting married on Leap Day, Feb 29th. My fiance and I suspect we're about the weirdest people we know, so we picked the weirdest day we could think of to get married on. We'll only have an anniversary every four years and there's no possible way I could forget the date. 
Johnny: What do you feel is your best memory of your musical career so far?
Levi: I remember a moment ten years ago when I jumped up in joy and danced around my studio because I had booked 3-5 shows per week for four months in advance. Up until this point in my career, I had always worked another job. The realization suddenly dawned on me that I could do this full time. I guess you could metaphorically call it the day that I "quit my day job." I felt at that moment that I had finally achieved a lifelong obsession that started when I was ten years old, dreaming of earning my living with music someday. I danced like I knew nobody was watching, and thankfully, nobody was watching. Strangely, and to my ongoing surprise, things continue to proceed in much the same way ever since.
Johnny: Where can someone find you playing over the next couple of months?
Levi: I'll be performing at Holly Lake Ranch Resort in Hawkins, and The Villages Resort in Flint throughout the year, as well as Copeland's of New Orleans in Longview regularly. I will also be performing at Nuna's Cajun in Palestine, Steve-O's Pizza in Mt. Vernon, Los Pinos Ranch in Pittsburg, Enoch's Stomp in Harleton, Yamato in Tyler, Serenity Church in Longview and many more. I'll be playing several new venues as well in 2020, so keep checking in with me. If you want to find the specific dates for any of these venues, I suggest finding/liking my facebook page or researching the venues directly to check their schedules. 
Follow Levi Kitchen and all his projects on the World Wide Web at levikitchen.com as well as event updates on Facebook.