Lauren Alexander: Earning Her Own Scars
By Johnny Griffith
Lauren Alexander is breaking your rules. Just listen to her latest album "Smoke Signals," and she'll tell you. Obsessed with music from an early age, Lauren was surrounded by opportunities to explore, educate, and express herself in a myriad of genres. Once the Bullard native had a taste of the stage she never looked back, but don't call her a Country artist; she's much more than that box can hold. Crossing her "twangy country roots" with "soul driving classic rock," she sprinkles on a healthy dose of folksy Americana for a unique, expressive, soul-bearing blend of original music and lyrics that invites you to break the rules along with her.
In between traveling and her latest project, a new song release "Sleeptalking," Lauren caught her breath long enough to answer some questions about where she's been, what she's doing now, and where she's headed.
Johnny: When did you first develop an interest in music?
Lauren: I was always around music growing up. My dad is a sound engineer and plays guitar so there were instruments and equipment lying around all the time, and my parents were cool about letting me be super loud. Having that freedom early on led me to be very comfortable in a creative mindset.
Johnny: Do you remember when and where you first performed in public?
Lauren: My very first performance was at church when I was just six years old. From there I performed at fairs and festivals around Texas, pretty much anywhere I could. I remember being so nervous early on. I wanted to be up there singing, but I didn't want anyone to look at me!
Johnny: How integral was your family in helping you develop that early interest?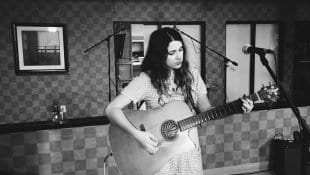 Lauren: I think I would have found music at some point no matter what, but my family is the reason I was able to get started so young. They drove me all over Texas to play at festivals and dive bars, and every other Sunday we would drive to Fort Worth for yodeling lessons. I knew very early on that music wasn't just a hobby for me. It is a blessing that I've been able to focus primarily on my music, and I have to credit so much of my success to my parents and the family of people that have been so supportive of my vision.
Johnny: When did you make the decision to start writing your own music?
Lauren: I've always been a little shy, which has led me to feel misunderstood a lot. Songwriting was the best way I found to communicate without having to say a word. It's easier to express your feelings when they're tied up with a melody that carries half of the weight. Writing songs is like another part of my language now that helps me to organize all of my thoughts and feelings. I have to write for my world to make sense.
Johnny: Has the writing process evolved as you've become more experienced in the craft?
Lauren: My process is different every time, so I can't say that it has changed. My creative headspace is definitely different than it used to be, but I think that mostly just comes from gaining new experiences and being comfortable with who I am and what I have to say.
Johnny: Your sound is quite a unique tapestry that has threads of several different styles and artists weaved into it. How do you describe it, and who are the artists you looked to for inspiration in the evolution of your sound?
Lauren: The evolution of my sound has been very organic. I grew up singing country music, but as I got older and began to develop my own musical appetite, I didn't limit myself to being just one kind of artist. As I've transitioned into the sound that I have now, and writing for "Smoke Signals," I've listened a lot to The Black Keys, Grace Potter, and Lana del Rey, as well as Fleetwood Mac, Tom Petty, and The Beatles. I think you will always be able to hear whispers of my country music upbringing in everything I do.

Johnny: You grew up in Bullard and have played all over East Texas, but you've spent a lot of time in Nashville as well. How much of the time is split between the two these days, and what kind of professional challenges does a move like that bring?
Lauren: I lived in Nashville for about a year and a half. There's music going on all the time, and I found a really great community of people that were really into what I was doing. But I missed having the freedom to travel. I missed my band. At one point I was working three part time jobs, playing shows at night, and still paying for groceries with spare change and calling home for money. I got into a really dark place being stuck there. I had to make the best decision for my career and myself, which was to move back home to East Texas and have more freedom to go and play shows wherever I want. I've been lucky to find cool music communities all around Texas, Colorado, and California. I joke a lot that I basically live in my car; it feels like it sometimes!
Johnny: Your debut album "Smoke Signals" is a great release, and the production value is out of this world for a debut from an independent artist. Who did you work with on this, and what has the response to the album been so far?
Lauren: Thanks! "Smoke Signals" is one of my greatest accomplishments. I'm so incredibly proud of that record and all the great people who were involved with it. I worked with Rosewood Studios in Tyler where I've been recording since I was 12. They're the best, and people seem to really love it. I've gotten some radio play on several songs from that album, which is one of the coolest feelings in the world.
Johnny: Behind every successful singer at some point is a solid band. Do you have a regular cast of musicians taking the stage with you?
Lauren: I've been touring with my guitar player (and husband) Richie and my drummer Jeff for about six years. My bass player Stacy has been with us for about two years. We've all got a really good thing going on. I feel comfortable knowing that they've got my back on stage, and I think that's really important.
Johnny: What do you feel has been your biggest milestone to this point in your career?
Lauren: Releasing "Smoke Signals" was huge for me because I worked so hard on it, but I've also gotten to play a lot of cool stages and travel to so many beautiful places; so it's hard for me to pick just one big moment.
Johnny: Where does Lauren Alexander go from here?
Lauren: My plan is to keep doing what I'm doing: playing shows, writing songs, and putting out music. I've got another album in the works that I'm very proud of, which will be released in 2018. I'll also be having a baby in February, and I can't wait for the new adventure and challenge of touring with a kiddo.
Upcoming Shows:
October 13th and November 17th: Eagles Bluff – Bullard

October 14th: The Grove – Tyler
For more info about Lauren Alexander go to: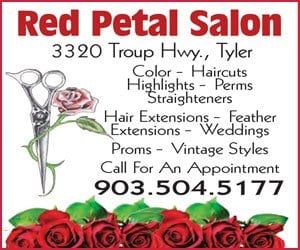 Rose City Strong: Buy Cool Swag & #supportlocal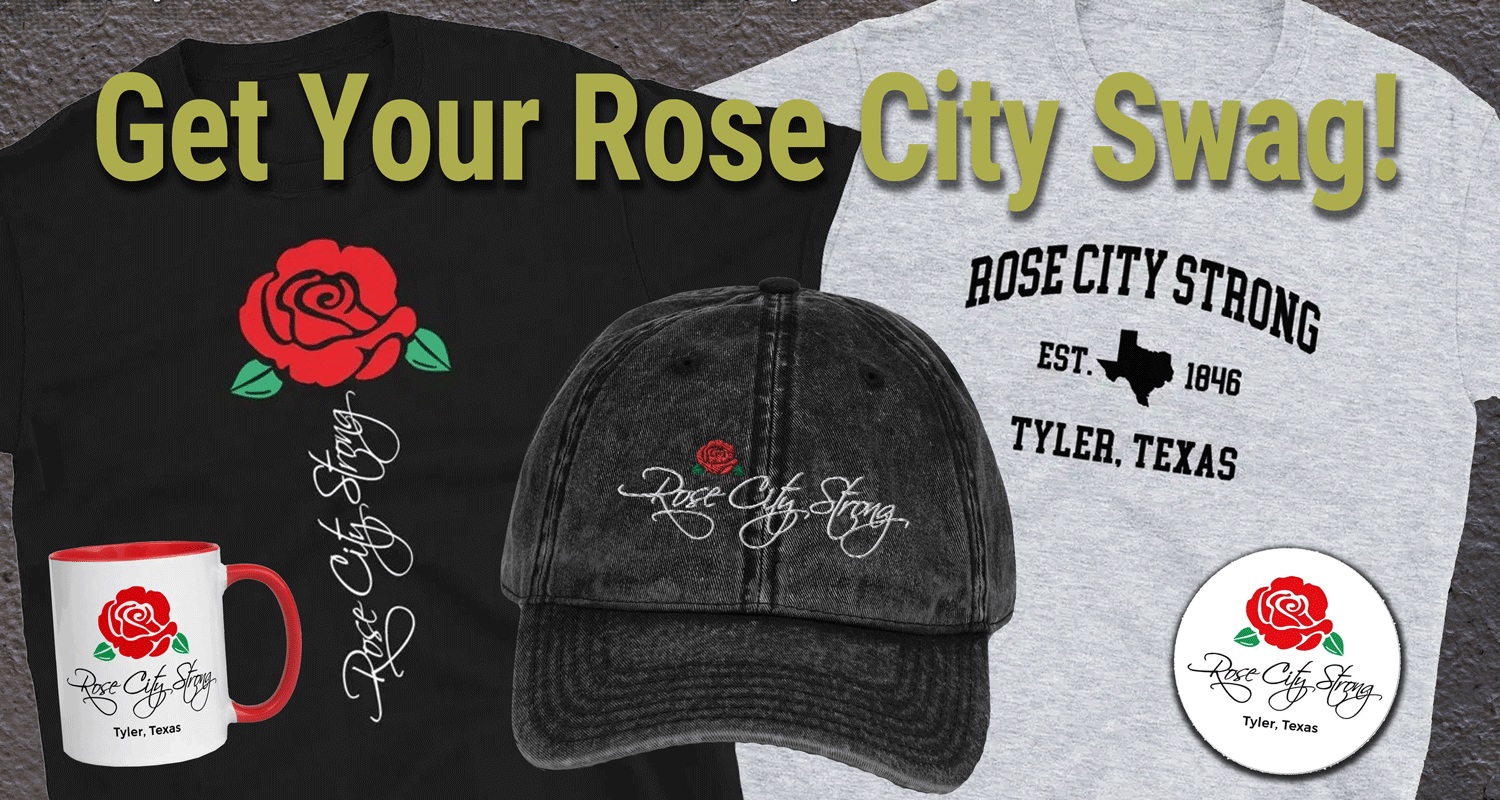 In these trying times, everyone wants to help and do their part. One way is to support local businesses. You can do so and get a cool t-shirt in the process!
VisitTyler and EGuideMagazine.com have teamed up and created a cool line of t-shirts, mugs, stickers, caps, and more!
Check out this cool swag and #supportlocal by being #rosecitystrong!

Live Music Guide, Tyler TX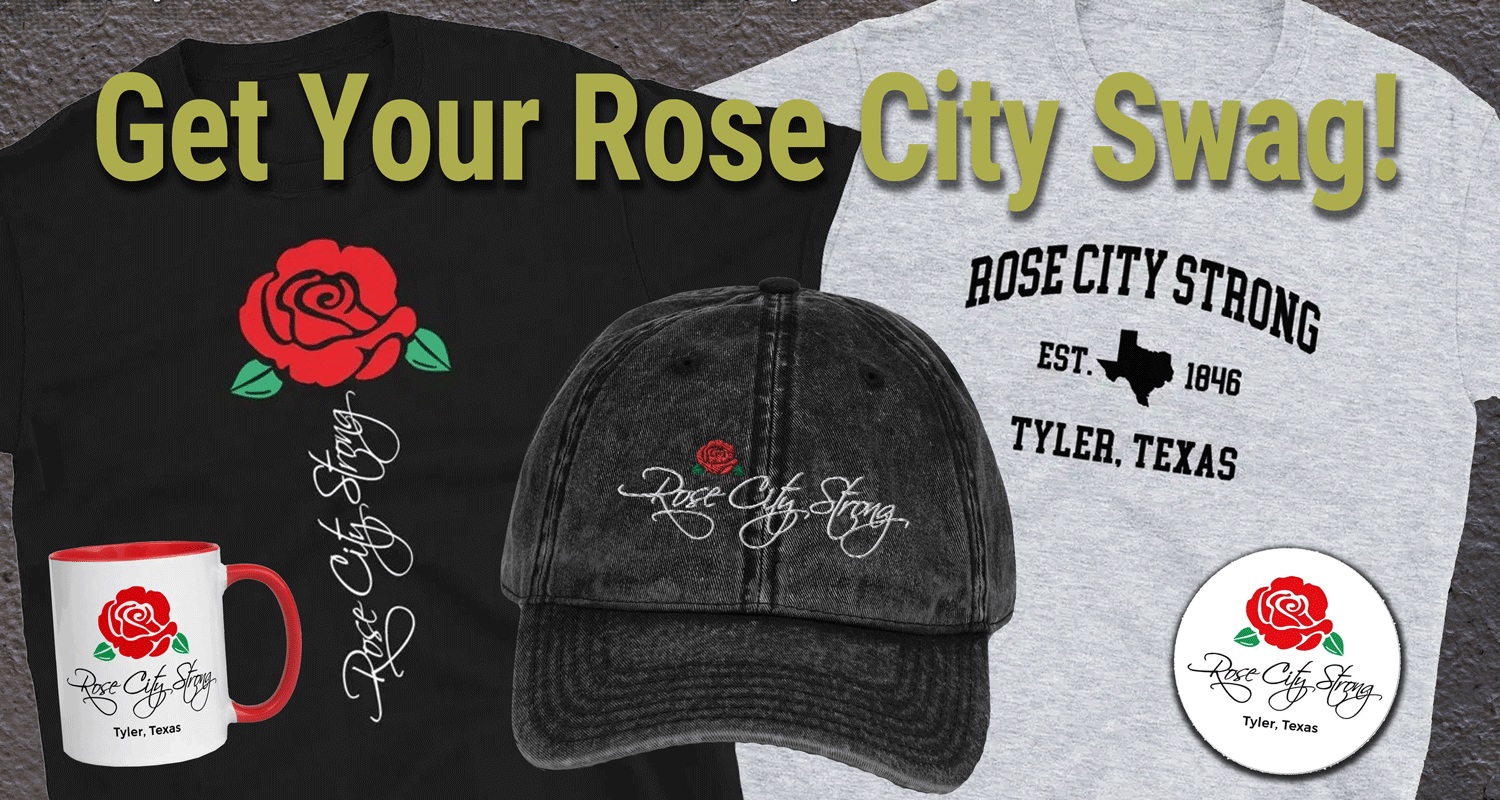 In the constantly changing world of Covid-19 pandemic, we at EGuideMagazine.com are making every attempt to keep our Big Calendar updated. However, we suggest that you still double-check with the businesses to confirm that the events are still happening.
To list or make any changes to this Live Music Gig Guide for #tylertx, please e-mail to eguidemagazine@gmail.com or text 903-530-2041.



---
XL'N on Fifth: We're Back & Rockin'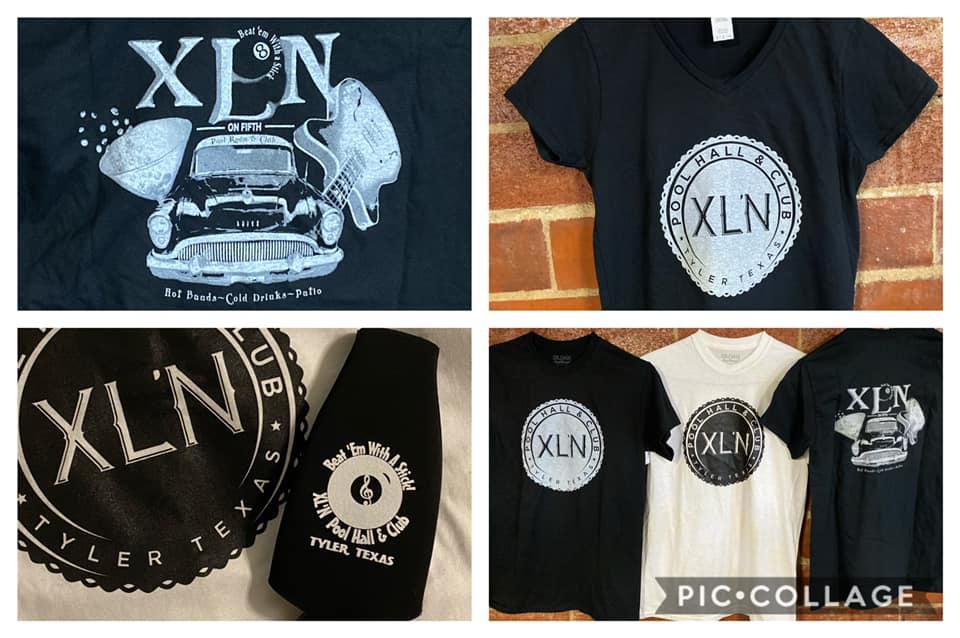 Order T-shirts, Koozies & More HERE!
---
XL'N Events & More:
---
By Amanda Main
Some patrons have dubbed XL'N On Fifth the "Cheers" of Tyler. The club started out of a love for billiards, but out of necessity grew to include a members-only bar and live music venue.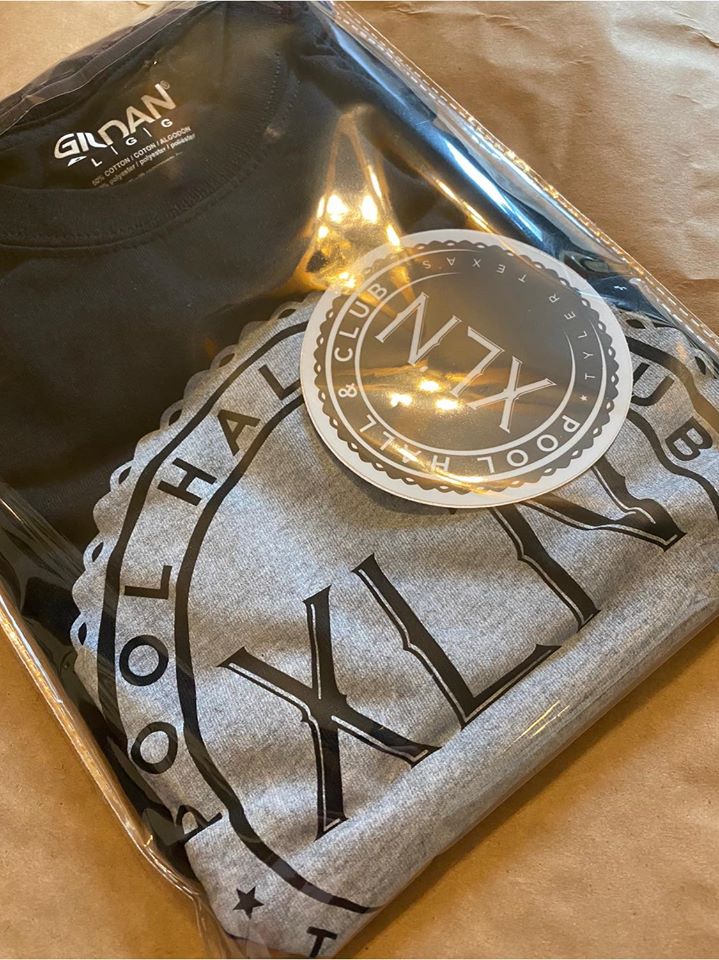 Owners Donald Griffith and his wife, Robin, opened the club and pool hall in January 2006.
"Neither of us have backgrounds in running a bar. This was our first rodeo," Robin says. "He's big into pool — he plays in a pool league, but the pool hall is not the main business, it's the club."
Donald chose the name XL'N, which stands for 'Excellin'.
"We didn't want a cute little name like 'Corner Pockets' or 'Side Pockets' or 'Rack 'Em,' or anything like that," Donald says. "I told her that it doesn't matter what the name is, if you have a good place, then the name won't matter."
Robin chimes in with sarcasm: "I think it proved it, didn't it? 'XL'N.' Yeah, I think you proved that theory."
Robin says the business was a huge undertaking for the couple to open. In the beginning, the only thing she liked about the building when Donald first showed it to her was the painted wall, where musicians now play. That's because the wall is the original, outside wall of an old lumber yard from, she estimates, the 1950's. When they purchased the building she says, "there was a pile of lumber with nails in it and there were no lights. There was an extension cord with light bulbs on it, but somebody had come in and taken all the copper out to sell. They just stripped all the wiring out of the place. It was just a gutted mess of a place, and we spent three months working on it before we opened."
But that was many years ago and the business has come together nicely. What makes the establishment truly special, the Griffiths says, is the people — the people who work there and the people who frequent there.
"It's a family of friends," Robin says. The business' motto is "Where Good Friends and Good Times Come Together." Robin says they consider their regular customers like family, as well. "We're a comfortable, laid-back place. Anybody can come here. A woman can come in by herself and not feel weird."
On another note, she also adds, "I don't like to be called a mom and pop joint, but I guess we really are. We are about the people, our customers, our friends. As with any business or club, if you don't like the people that hang out there, you're not going go there but that's not the case for us. We have lots of great regulars. And we don't allow any craziness. Our regulars know that if you cause any problems you will be banned from here. I'm like the mama hen when it comes to keeping XL'N fun for everyone."
Never a Cover
"Always free" meaning there is never a cover charge, except on one night of the year: New Year's Eve, when Robin will fix up a big feast including shrimp, black-eyed peas, and cabbage, among other foods. But even that night, the cover is only $10, and she says it's well worth it since it includes her home-cooked delicious (and legendary) food.
The Pool and Drinks
Happy hour starts early at XL'N from 12 noon to 5pm.
XL'N is home to six custom, 8-foot Olhausen pool tables. The playing rates are a super deal from 12 noon to 5pm. Two people can play unlimited games for a total of $5 between those hours. After 5pm the pool rate is $6 per hour for two players.
Robin and Donald are proud to host amateur American Poolplayers Association (APA) Leagues at their bar. They meet to play at 2pm on Sundays and about 7:30pm on Monday and Tuesday evenings. XL'N has been featured in the APA Magazine as the best place to play pool in East Texas.
The league players play "8-ball and 9-ball," Robin says. "There are always teams that are looking for someone to play. They need all skill levels, from beginners to put-your-kid-through-college kinds. They rank them because a team can not have too many high-rankers."
More Info
XL'N is located at 2109 E. Fifth St., Tyler, (903)535-7956. You can
follow them on Facebook at facebook.com/XLN.Pool.Hall.
XL'N is open 12 noon to 12 midnight Sundays – Fridays and 12 noon to 1am on Saturdays. All ages are allowed before 7pm; 21 and older only after 7pm.