Downtown Liberty Hall: A Theatre's Historic Significance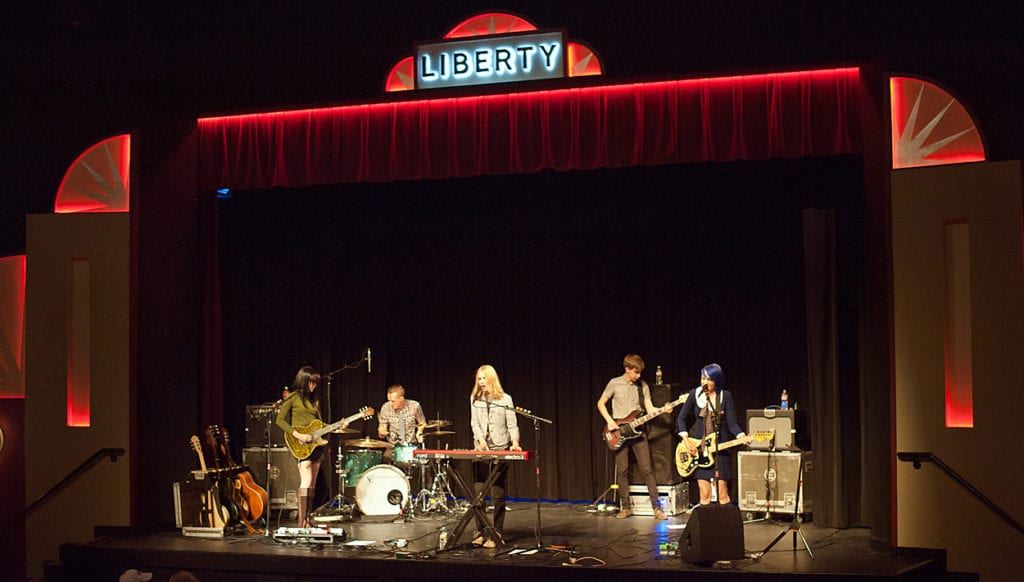 By Bobby Simmons
Imagine it for a moment. The warm glow of fluorescent neon in manifold colors. An electric hum from the lights emboldened by the electric atmosphere of shuffled feet on concrete, and excited conversation between friends, lovers, and locals of all kinds. People of a different time, a prosperous time, collected together in anticipation of the week's main event at 103 E. Erwin, the first run show at the Liberty Theater in the heart of Tyler's bustling downtown.
This snapshot of 1950's era Liberty Theater is Americana at it's finest, a slice of the American dream in downtown Tyler in the years of prosperity following WW2 and the victory of the "greatest generation." According to one source, the Liberty Theater opened it's doors on June 18th, 1930. It started as a cinema and operated successfully for decades until the 80's as the majority of Tyler's commerce shifted south, to the new developments of shopping centers and department stores. In the last years before closure, the Liberty had various owners with their own plans on how to restore it to glory, all of them unsuccessful.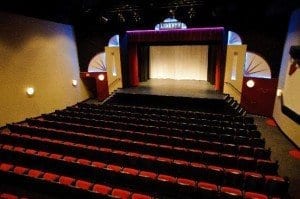 While the community input portion of the Tyler 21 Comprehensive Plan was being carried out in 2008, it became clear that the community had an overwhelming interest in revitalizing Downtown Tyler. Somewhere during this process of Tyler 21 planning, City Manager Mark McDaniel says "all of a sudden, we get a call from Nancy Wren (Executive Director of the East Texas Symphony) and she's interested in talking to us more about this crazy idea about Liberty Hall being opened downtown as a concert hall." The East Texas Symphony's main mission is carried out at the Cowan Center, but they took an interest in Liberty Hall serving as the Anchor Tenant because, according to Wrenn, "we find that meeting the audience on a more intimate level, particularly children, will allow us to identify with the needs of the audience, and they with our mission."
Even though other people had tried to do something with the theater in years past, never before had there been the broad communication and cooperation that was facilitated by the Tyler 21 initiative. With the support of the public, the City went to work on revitalizing the downtown district. Several projects were completed, such as the Heart of Tyler, Gallery Main Street, Tyler Main Street Offices, and now Liberty Hall. After the city finalized the plan and purchased the building, Mayor Barbara Bass, the City Council, and the East Texas Symphony came together for a massive fund-raising effort that would inevitably succeed and provide the dollars needed to make the vision a reality. According to Mark McDaniel, Mayor Barbara Bass was an integral part of the fund raising process and he credits her with raising 75% of the budget for this project.
The City chose to work with Butler Architectural Group for the remodeling design that would transform the old Liberty Theater into the new Liberty Hall. They chose to incorporate mid-century styles and designs within the overall contemporary and modern structure. They specifically designed every aspect of the lines, colors, and ornamentation to reflect the golden era. They wanted an ambiance that would allow visitors to be immersed in a vivid and intimate theater experience, capturing the same electric atmosphere that was here during the 1950's.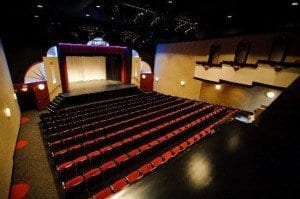 This feat of public and private participation was in itself an overwhelming success from which the city has only just begun to reap dividends. This project has fortified the composure of those who hold a dynamic and inclusive vision for the future of Tyler's business and social networks. The fact that so many local businesses and individuals were willing to freely invest in the local quality of life through this project was an enormous achievement. Over one million dollars of private donations has breathed new wind into the sails of those working to reshape the downtown atmosphere. So the question is, "Did the spark start a fire?" Well, according to Executive Director of Liberty Hall, Anne Payne, the theater has been a huge success.
I was able to have a conversation with Anne about the theater and it's role in the development of the downtown district over the last two years. As they are moving into their third year now, she's excited about the things they've accomplished and the things they're planning for 2014. At her estimation they've seen between ten and fifteen thousand foot-traffic visitors per year on average and she expects this years numbers to march in lock-step. Liberty Hall has also been a crucial component of bringing more people downtown for food and shopping. The business relationships downtown seem to be flourishing and Liberty Hall is a welcome companion as more cooperation and development has new visitors discovering the nightlife oasis of downtown Tyler. A resident of over twenty years, Anne laughs and says that she thought she knew everyone, but in her time at Liberty Hall she has been pleased to see how many new people are coming to be a part of what's happening in downtown.
One Tyler resident remarked that, "It's really like a little Austin right here in Tyler. Where are you going to take someone to show them something special about your city? With all that's developed over the last few years, you now have a downtown with a pulse, a feel, and a rhythm all its own. There are still some misguided misconceptions about parking and safety, but the city is doing great to address those concerns and prove that Tyler is a good nightlife destination."
When people come to Liberty Hall, they can expect to see the best entertainment that East Texas has to offer. The theater has continued in it's original purpose by showing classic films on the big screen. It offers residents a chance to relive their favorites in an atmosphere unlike any other. The charm and intimacy of this venue allows the classic films to touch people with a degree of nostalgia that can't be found in a mega-multiplex. The theater also schedules and plans the movies in accordance with special events, so visitors can expect to see a holiday classic in the coming weeks.
Building on a fantastic tradition of movie-going, the architects redesigned the theater to accommodate live performances as well – a part of the original vision of the East Texas Symphony. Now, this 350 seat venue offers an up-close and personal experience for fans of live music. In many cases the performers will have a "meet and greet" with the audience after the show. Since it's grand opening, Liberty Hall has hosted the East Texas Symphony regularly, as well as great acts like Bob Schneider, Asleep at the Wheel, Ralph Stanley, Gary P. Nunn, and too many others to list.
Last August the Liberty had it's first Battle of the Bands event "Rock Paper Scissors." This was a great opportunity for local talent to perform in a sit down theater as opposed to a club atmosphere. It's also proved to be a great way to gather more local support and bring in a whole new group of people to the theater, especially a younger crowd. There will most likely be a repeat in the summer of 2014.
In addition to these musical experiences, Liberty Hall also showcases outstanding performances of live theater. This year the Liberty is working with a local professional acting group, Apex Entertainment, providing them a home base to perform shows like "39 Steps" and "Rent." Apex also put on an educational summer program for kids last August and plans to do the same in the summer of 2014.
Another important part of the new format has been the introduction of stand up comedy to the mix. The feedback on these performances has been so positive that it has now become a big part of what Liberty Hall is doing every month, booking great family friendly acts like national performer Henry Cho, who performed in November.
The diversity of it's events makes the theater stand out from other venues, but it also presents the challenge of balancing the schedule so that it accommodates the interests of the various demographics in Tyler. "We're always trying new things to excite and entertain the public through the theater. Our rentals are really increasing as well. We are open to the public for event rentals like private social events, weddings, and even fashion events. Event rental is a good part of the revenue that keeps the theater going and even adds to the diversity of our impact. We're planning much more through 2014 and always looking for public input because it's crucial to the future of the theater" said Payne.
"It takes time but we are growing. Social media's impact is incredible. We've only been open for two years and we have over 4,500 people watching the website. It's where we get a lot of feedback on what we are doing. It's been a crucial part of the success that has allowed us to get the word out and do so much more with our budget."
If walls could talk, the walls of Tyler's Liberty Hall would have many stories to tell. Stories of a bygone era, stories of strenuous efforts and eventual triumph, and most importantly, the stories that have yet to unfold.
Liberty Hall 103 E. Erwin St., downtown Tyler (903)595-7274
Upcoming events are on their website, Facebook and Twitter pages.
Tickets are available online at libertytyler.com.
Liberty Hall is a department of the City of Tyler.

July 17th: The Bellamy Brothers at Liberty Hall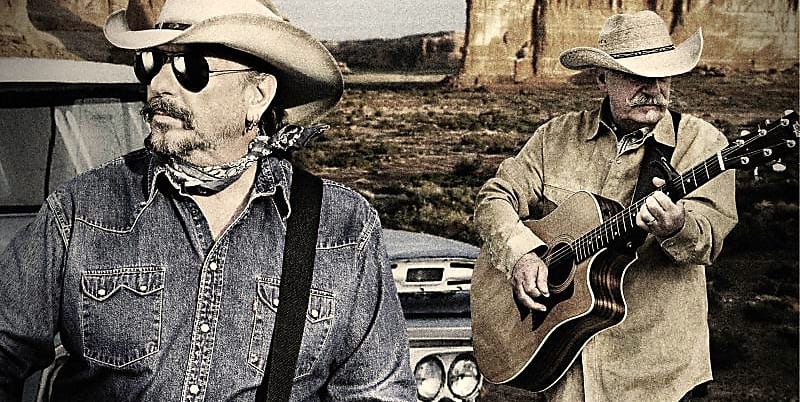 Liberty Hall is hosting a variety of upcoming events. Liberty Hall is located at 103 E. Erwin St., Tyler. Tickets are available online at libertytyler.com.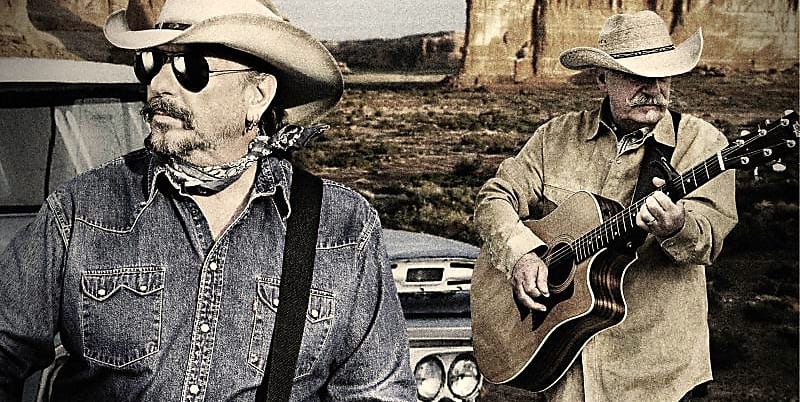 July 17th (7pm): The Bellamy Brothers – Best-known for the easy rolling, '70s Southern soft rock classic "Let Your Love Flow," the Bellamy Brothers are the most successful duo in country music history, consistently climbing into the upper reaches of the Billboard country charts during the '80s. More than most acts of the late '70s and '80s, the Bellamys pushed the borders of country music, adding strong elements of rock, reggae, and even rap, racking up a string of Top Ten singles that ran into the early '90s, after which they have remained a popular concert attraction.This is a public rental. Liberty Hall is not in charge of ticketing. For ticket assistance please call (866)710-8942.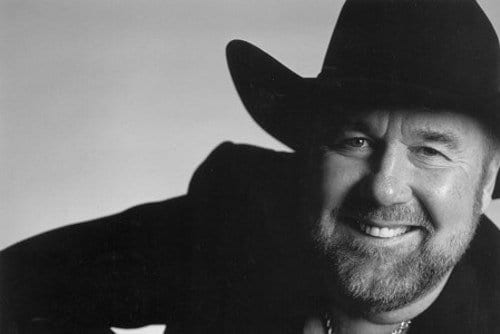 July 25th (7pm): Johnny Lee – Johnny Lee, was born in Texas City, Texas, and is a member of the Texas Country Music Hall of Fame. In 1968, he began a 10-year working relationship with Mickey Gilley, at the world-famous nightclub, Gilley's, in Pasadena, Texas. He was asked to perform in the film, Urban Cowboy, which starred John Travolta and Debra Winger.
"Lookin' For Love" came from that movie soundtrack and became Lee's 1st "Gold Record." The song spent 3 weeks as #1 on the Billboard Country Music Charts and #2 on the Pop Music Charts, later becoming one of the Top 100 best Country Songs of All Time. His string of Top 10 hits include: "One In A Million," "Bet Your Heart On Me," "Cherokee Fiddle," "Sounds Like Love," "Hey Bartender," "You Could've Heard a Heart Break," and many, many more. This is a public rental. Liberty Hall is not in charge of ticketing. For ticket assistance please call (866)710-8942.
August 1st (7pm): Malpass Brothers – If you like cornbread and hush puppies, you're gonna love the Malpass Brothers! If you like sweet tea, barbecue & collard greens, you're gonna love the Malpass Brothers! If you like clean crisp air over a freshly-plowed field, if you like a great big ol' corn puddin' at a homecoming – you're gonna love the Malpass Brothers! This is music steeped in the legacy of the Louvin Brothers, Johnny Cash, Marty Robbins, Hank Williams, Sr. and others. Count on classic, real country, new Malpass tunes, and old-time gospels. This is authentic, down-home country in its most raw, unfiltered form! This is a public rental. Liberty Hall is not in charge of ticketing. For ticket assistance please call (866)710-8942.
August 6th (7pm): Dailey & Vincent – Grand Ole Opry Members, five-time GRAMMY® award winners individually, three-time Grammy® award nominees collectively, four-time Dove Award winners, and winners of 35 IBMA Awards altogether (including 3-time IBMA Entertainer of the Year Award winners and 3-Time Vocal Group of the Year Award winners), Jamie Dailey and Darrin Vincent, backed by one of the best bands on tour today, are some of the most reputable and elite entertainers in American music; bluegrass, traditional country and gospel music. Now on Season 3 of their nationally broadcast television series, "The Dailey & Vincent Show on RFD-TV," Dailey & Vincent bring their music to a national audience on a weekly basis. After a decade spent performing together and with over 1,000 airings of their PBS special "Dailey & Vincent ALIVE – In Concert," their concoction of fantastically instinctive vocal blends of Dailey's tenor and Vincent's reedy harmonies has gained them well-deserved praise for their own distinctive style and worldwide recognition as American Music gold. Their most recent live CD, "Dailey & Vincent ALIVE," debuted at #1 on the Billboard Bluegrass charts and remained at the top position for over 15 weeks. This is a public rental. Liberty Hall is not in charge of ticketing. For ticket assistance please call (866) 710-8942.
October 2nd (7pm): Jimmy Fortune – Jimmy Fortune toured, sang and performed with the legendary Statler Brothers for 21 years. Fortune quickly lived up to his name. He wrote the group's second No. 1 hit, "Elizabeth," on their 1983 album Today, and followed that with two more No. 1 hits–"My Only Love" (from 1984's Atlanta Blue) and "Too Much On My Heart" (from 1985's Pardners in Rhyme). Fortune also wrote the top-10 hit "Forever" from 1986's Four for the Show and co-wrote the top-10 hit "More Than a Name on the Wall" from 1988's The Greatest Hits. After the Statler Brothers retired on October 26, 2002, Jimmy seized the opportunity to launch a solo career to share new music with his fans. His first solo CD, When One Door Closes, was released August 2003 on Audium/Koch. He released a gospel album, I Believe, in June 2005, a Christmas CD, Feels Like Christmas, in 2006, a live concert DVD in 2007 a country CD, Windows in 2009, Lessons in 2012, and Hits and Hymns CD and DVD through Spring House Productions in 2015. Jimmy is currently living in Nashville, writing, and touring. This is a public rental. Liberty Hall is not in charge of ticketing. For ticket assistance please call (866) 710-8942. Tickets are $35-$45.

July 4th, Freedom Fighter 5K plus Other Runs & More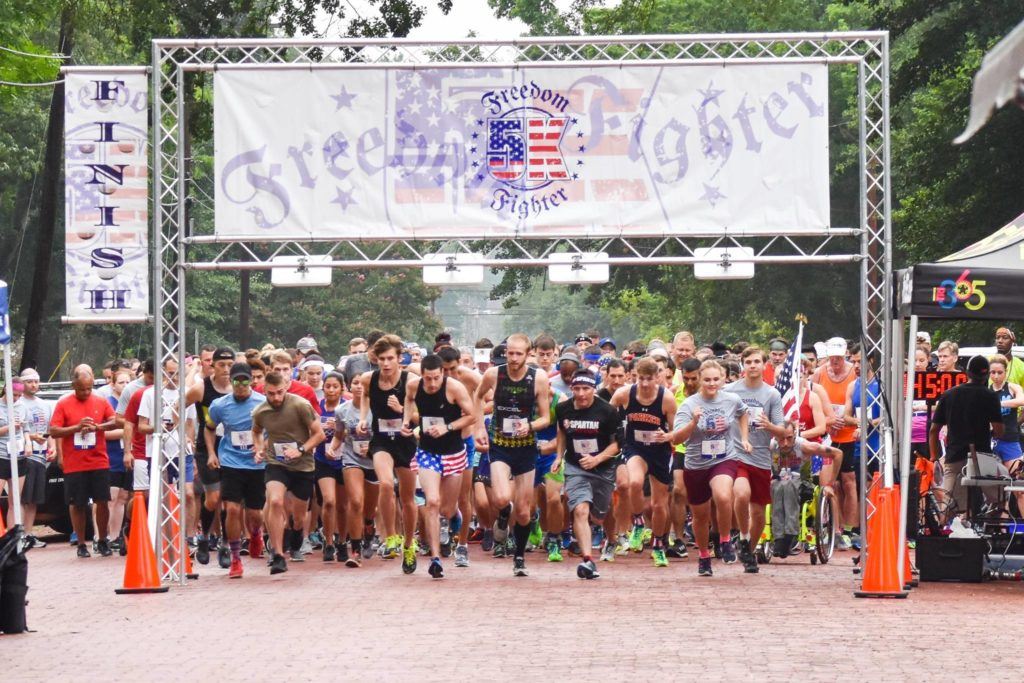 To add a walk, run, or biking event, please go to CALENDAR and select "Submit Event".
July 4th: Freedom Fighter 5K – Back at Bergfeld Park, come and celebrate the 4th of July holiday with a 5K benefiting Boot Campaign. This year, you are given an opportunity to either give an additional monetary donation, purchase one of the patriotic, awesome shirts Boot Campaign offers at the event, or in their online store. Finisher medals and a free kids dash will be given. Visit Boot Campaign's online store at shop.bootcampaign.org. Registration is currently active at endurancecui.active.com or by emailing itri365meredith@gmail.com.
September 7th: 2019 Zero Prostate Cancer Run – ZERO is proud to partner with Urology Tyler, PA to end prostate cancer. The 2019 ZERO Prostate Cancer Run/Walk – Tyler features a 5K run/walk, 1-mile walk, Kids' Superhero Dash for Dad, and virtual Snooze for Dudes program. Stick around for the family-friendly post-race celebration. Run/walk participants will receive shirts, free food and prizes, and the opportunity to connect with others who are impacted by prostate cancer. To register go to facebook.com/events/150419065873530.
September 21st: Tyler Gold Run 5K – Join the run with a cause – to end childhood cancer! This year, they have added a 14K Gold distance in addition to the chip-timed 5K and untimed Family Fun Run! This will begin at Bergfeld Park in Tyler. September is Childhood Cancer Awareness Month, and The Tyler Gold Run 5K is a family event. Run or walk for a great cause: to raise money and awareness for Childhood Cancer awareness. All proceeds will benefit Childhood Cancer Families, both locally and toward research.Register at tylergoldrun.com.
October 12th: 2019 Corkscrew Wine Run – Registration is now open and ready for you to snag your spot to run a 5K, 10K, or Half Marathon at Kiepersol Winery! Runners will receive a participant shirt, finisher medal, and quite the after party featuring Kiepersol's best! A percentage of the race proceeds will benefit Pierre's Mane Mission, which supports Tyler's Breckenridge Village. For more info go to facebook.com/events/2103389469683714.
October 12th: Harvest Hustle 5K Lindale – The annual event is always fun for all ages. A portion of proceeds will benefit David Powell Food Pantry, LISD Foundation, Lindale Fire Department, and Lindale Library. For more info go to lindalechamber.org or facebook.com/events/2096137673785407.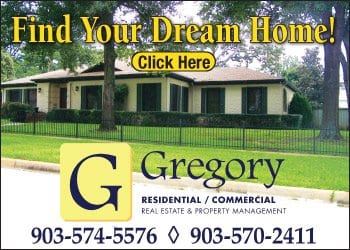 October 26th: Adventum™ Mindfulness Triathlon – Come join for the 2nd annual ADVENTUM™ Mindfulness Triathlon at True Vine Brewing, 2453 Earl Campbell Parkway, Tyler. ADVENTUM™ offers a stigma free experience that builds community and connects people with local resources to elevate mental health. The Adventum™ Mindfulness Triathlon aims to remove barriers for those hurting in our community. This triathlon starts with a 2-mile walk/run and transitions to a 45-minute mindfulness yoga session led by beFree Yoga. After the yoga session, Scott Martin from East Texas Stress Reduction Clinic will lead you through a 20-minute guided meditation. After the triathlon, grab yourself a True Vine beer and check out all of the local sponsors and resources who want to support you in your mental health journey. This year, a Kids Mindfulness Triathlon event has been added to highlight children's mental health. The Kids event will start at 11:15am with a 100 yard run/walk, a 20 minute minute yoga session by beFree yoga and a 10 minute mindfulness session at the end. Register at facebook.com/events/1103850256451927/.
November 28th: 2019 Turkey Trot – The Tyler Turkey Trot was established in 2003 and continues to be a staple in the community on Thanksgiving morning. The event consists of a 5K and a Kids' Race, and is held at Racquet & Jog located at 5403 S Broadway Ave., Tyler. The Tyler Turkey Trot is a tradition for many Tyler area families on Thanksgiving morning who want to do something healthy and helpful. It's a great way to get some fresh air and burn calories before the big meal! For more details, visit tylerturkeytrot.com or email hello@tylerturkeytrot.com.
November 28th: Lindale Turkey Trot – Join for the first ever Lindale Turkey Trot this Thanksgiving! The 5K race will start and finish at EJ Moss Intermediate School on Eagle Spirit Drive. Bring your entire family and make this your new Thanksgiving tradition! To register go to facebook.com/events/830327720634429 or secure.getmeregistered.com.
December 1st: 2019 Tyler Half Marathon & 5K – This event will give athletes a tour unlike any other through Tyler. This race gives athletes a tour of the Rose City of Tyler with a finish at the iconic TB Butler Fountain Square in downtown Tyler. The 5k will also begin at TB Butler Fountain Square. A fantastic after party featuring terrific entertainment, food and adult beverages will be held. More information can be found at tylerhalf.events and be sure to follow The Tyler Half Marathon & 5K on facebook.com/events/1565352873583566.
December: Remembering Pearl Harbor 5K – Held at Tyler Joint Force Battalion, Tyler, this 5K will have a Pancake Breakfast, a sleep-in option, and the 5K Run. Register at getmeregistered.com. The Pearl Harbor Remembrance 5K run and 1-mile fun run will benefit the US Sea Cadets Tyler Joint Force Battalion.
December 7th: 2019 CHRISTUS Mother Frances Hospital, Jacksonville Jingle Jog 5K and Fun Run – Bring the family out to this fun holiday tradition, run with bells on (provided), and maybe even see Santa fly in on a helicopter! Register at tri365.com.

June 29th: Travis Tritt, Charlie Daniels Band at The Oil Palace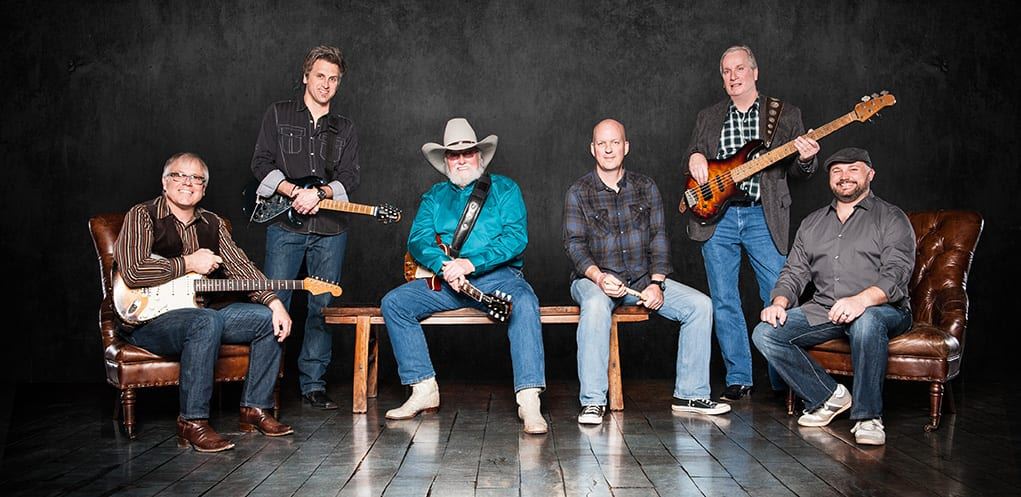 June 29th, 8pm – Outlaws & Renegades Tours: Travis Tritt & The Charlie Daniels Band
The "Outlaws and Renegades Tour" is coming to the Oil Palace on Saturday, June 29th.
Travis Tritt will perform. A two-time Grammy Award Winner and four-time CMA Award Winner, Tritt's got five number one hits including "Help Me Hold On," "Anymore," "Can I Trust You with My Heart," "Foolish Pride," and "Best of Intentions."
The Charlie Daniels Band will also take the stage. The career of the Charlie Daniels Band spans six decades. They are best known for their number-one country hit "The Devil Went Down to Georgia." Daniels is an inductee of the Grand Ole Opry and Country Music Hall of Fame.
The Cadillac Three will also perform. Fronted by Grammy-nominated songwriter Jaren Johnston, The Cadillac Three have a sound that hovers between radio-ready country anthems, hard-and-heavy rock ballads, and traditional Southern folk. The trio performs songs from their latest album, "Legacy," an album that saw the group strip back to basics.
Tickets are $37-$97. The Oil Palace is located at 10408 Hwy. 64 East, Tyler. Tickets are available by calling (903)566-2122 or at OilPalace.com.
July 4th, 11am – Uncle Kracker
Country rocker Uncle Kracker will headline this year's July 4th Fireworks and Freedom Celebration in Longview. Local band Dagnabbit is also scheduled to perform the free concert to be held just before the biggest fireworks show in East Texas. The event will be July 4 at the Maude Cobb Convention and Activity Complex, 100 Grand Blvd. Other activities are scheduled during the celebration, including rides, bounce houses and other inflatables, a water foam spray area, weenie dog races, motorcycle ride, car show, Family Feud, two entertainment stages, food, beverages, and vendors.
Admission to the festival, concert, and fireworks show is free. Prices vary for individual activities and rides. For vendor and sponsorship information, call (903)237-1230.