Downtown Liberty Hall: A Theatre's Historic Significance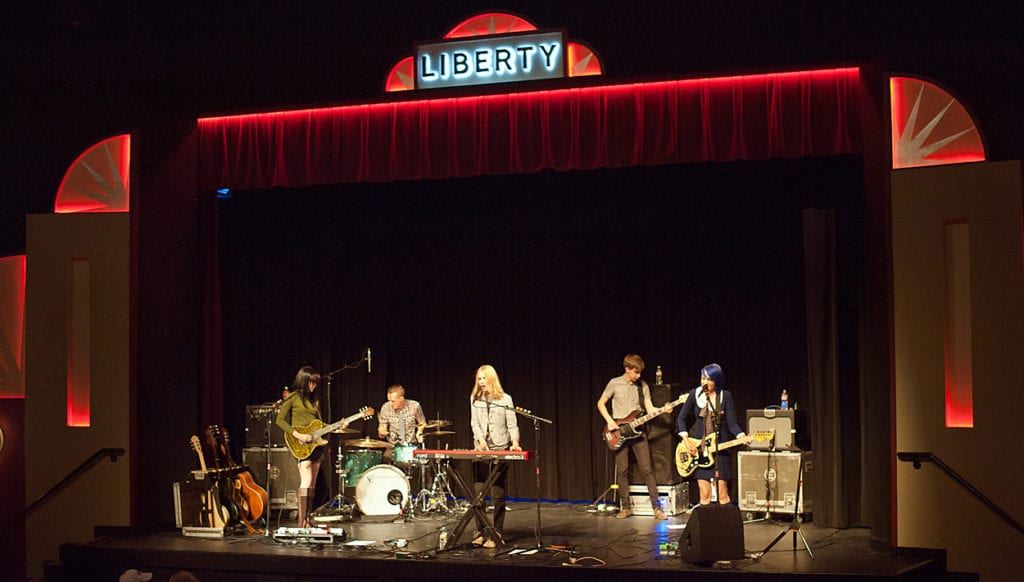 By Bobby Simmons
Imagine it for a moment. The warm glow of fluorescent neon in manifold colors. An electric hum from the lights emboldened by the electric atmosphere of shuffled feet on concrete, and excited conversation between friends, lovers, and locals of all kinds. People of a different time, a prosperous time, collected together in anticipation of the week's main event at 103 E. Erwin, the first run show at the Liberty Theater in the heart of Tyler's bustling downtown.
This snapshot of 1950's era Liberty Theater is Americana at it's finest, a slice of the American dream in downtown Tyler in the years of prosperity following WW2 and the victory of the "greatest generation." According to one source, the Liberty Theater opened it's doors on June 18th, 1930. It started as a cinema and operated successfully for decades until the 80's as the majority of Tyler's commerce shifted south, to the new developments of shopping centers and department stores. In the last years before closure, the Liberty had various owners with their own plans on how to restore it to glory, all of them unsuccessful.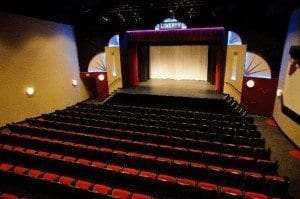 While the community input portion of the Tyler 21 Comprehensive Plan was being carried out in 2008, it became clear that the community had an overwhelming interest in revitalizing Downtown Tyler. Somewhere during this process of Tyler 21 planning, City Manager Mark McDaniel says "all of a sudden, we get a call from Nancy Wren (Executive Director of the East Texas Symphony) and she's interested in talking to us more about this crazy idea about Liberty Hall being opened downtown as a concert hall." The East Texas Symphony's main mission is carried out at the Cowan Center, but they took an interest in Liberty Hall serving as the Anchor Tenant because, according to Wrenn, "we find that meeting the audience on a more intimate level, particularly children, will allow us to identify with the needs of the audience, and they with our mission."
Even though other people had tried to do something with the theater in years past, never before had there been the broad communication and cooperation that was facilitated by the Tyler 21 initiative. With the support of the public, the City went to work on revitalizing the downtown district. Several projects were completed, such as the Heart of Tyler, Gallery Main Street, Tyler Main Street Offices, and now Liberty Hall. After the city finalized the plan and purchased the building, Mayor Barbara Bass, the City Council, and the East Texas Symphony came together for a massive fund-raising effort that would inevitably succeed and provide the dollars needed to make the vision a reality. According to Mark McDaniel, Mayor Barbara Bass was an integral part of the fund raising process and he credits her with raising 75% of the budget for this project.
The City chose to work with Butler Architectural Group for the remodeling design that would transform the old Liberty Theater into the new Liberty Hall. They chose to incorporate mid-century styles and designs within the overall contemporary and modern structure. They specifically designed every aspect of the lines, colors, and ornamentation to reflect the golden era. They wanted an ambiance that would allow visitors to be immersed in a vivid and intimate theater experience, capturing the same electric atmosphere that was here during the 1950's.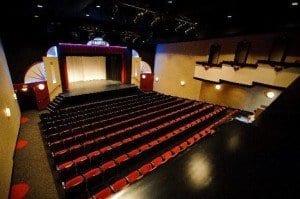 This feat of public and private participation was in itself an overwhelming success from which the city has only just begun to reap dividends. This project has fortified the composure of those who hold a dynamic and inclusive vision for the future of Tyler's business and social networks. The fact that so many local businesses and individuals were willing to freely invest in the local quality of life through this project was an enormous achievement. Over one million dollars of private donations has breathed new wind into the sails of those working to reshape the downtown atmosphere. So the question is, "Did the spark start a fire?" Well, according to Executive Director of Liberty Hall, Anne Payne, the theater has been a huge success.
I was able to have a conversation with Anne about the theater and it's role in the development of the downtown district over the last two years. As they are moving into their third year now, she's excited about the things they've accomplished and the things they're planning for 2014. At her estimation they've seen between ten and fifteen thousand foot-traffic visitors per year on average and she expects this years numbers to march in lock-step. Liberty Hall has also been a crucial component of bringing more people downtown for food and shopping. The business relationships downtown seem to be flourishing and Liberty Hall is a welcome companion as more cooperation and development has new visitors discovering the nightlife oasis of downtown Tyler. A resident of over twenty years, Anne laughs and says that she thought she knew everyone, but in her time at Liberty Hall she has been pleased to see how many new people are coming to be a part of what's happening in downtown.
One Tyler resident remarked that, "It's really like a little Austin right here in Tyler. Where are you going to take someone to show them something special about your city? With all that's developed over the last few years, you now have a downtown with a pulse, a feel, and a rhythm all its own. There are still some misguided misconceptions about parking and safety, but the city is doing great to address those concerns and prove that Tyler is a good nightlife destination."
When people come to Liberty Hall, they can expect to see the best entertainment that East Texas has to offer. The theater has continued in it's original purpose by showing classic films on the big screen. It offers residents a chance to relive their favorites in an atmosphere unlike any other. The charm and intimacy of this venue allows the classic films to touch people with a degree of nostalgia that can't be found in a mega-multiplex. The theater also schedules and plans the movies in accordance with special events, so visitors can expect to see a holiday classic in the coming weeks.
Building on a fantastic tradition of movie-going, the architects redesigned the theater to accommodate live performances as well – a part of the original vision of the East Texas Symphony. Now, this 350 seat venue offers an up-close and personal experience for fans of live music. In many cases the performers will have a "meet and greet" with the audience after the show. Since it's grand opening, Liberty Hall has hosted the East Texas Symphony regularly, as well as great acts like Bob Schneider, Asleep at the Wheel, Ralph Stanley, Gary P. Nunn, and too many others to list.
Last August the Liberty had it's first Battle of the Bands event "Rock Paper Scissors." This was a great opportunity for local talent to perform in a sit down theater as opposed to a club atmosphere. It's also proved to be a great way to gather more local support and bring in a whole new group of people to the theater, especially a younger crowd. There will most likely be a repeat in the summer of 2014.
In addition to these musical experiences, Liberty Hall also showcases outstanding performances of live theater. This year the Liberty is working with a local professional acting group, Apex Entertainment, providing them a home base to perform shows like "39 Steps" and "Rent." Apex also put on an educational summer program for kids last August and plans to do the same in the summer of 2014.
Another important part of the new format has been the introduction of stand up comedy to the mix. The feedback on these performances has been so positive that it has now become a big part of what Liberty Hall is doing every month, booking great family friendly acts like national performer Henry Cho, who performed in November.
The diversity of it's events makes the theater stand out from other venues, but it also presents the challenge of balancing the schedule so that it accommodates the interests of the various demographics in Tyler. "We're always trying new things to excite and entertain the public through the theater. Our rentals are really increasing as well. We are open to the public for event rentals like private social events, weddings, and even fashion events. Event rental is a good part of the revenue that keeps the theater going and even adds to the diversity of our impact. We're planning much more through 2014 and always looking for public input because it's crucial to the future of the theater" said Payne.
"It takes time but we are growing. Social media's impact is incredible. We've only been open for two years and we have over 4,500 people watching the website. It's where we get a lot of feedback on what we are doing. It's been a crucial part of the success that has allowed us to get the word out and do so much more with our budget."
If walls could talk, the walls of Tyler's Liberty Hall would have many stories to tell. Stories of a bygone era, stories of strenuous efforts and eventual triumph, and most importantly, the stories that have yet to unfold.
Liberty Hall 103 E. Erwin St., downtown Tyler (903)595-7274
Upcoming events are on their website, Facebook and Twitter pages.
Tickets are available online at libertytyler.com.
Liberty Hall is a department of the City of Tyler.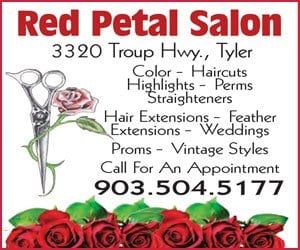 Hit the Bricks Aug. 8th: Sip & Shop Downtown Tyler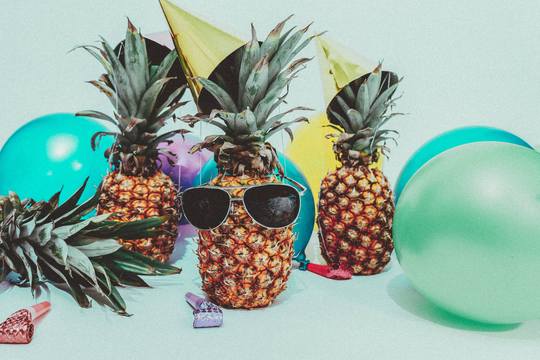 For more events, check out EGuideMagazine.com 's entire


For the month of August, Hit the Bricks will be partially online with all restaurants and stores reopen to the public. Follow Downtown Tyler and Hit the Bricks on Facebook for updates and more information.
And don't forget your mask – help end this madness and wear a mask when out in public! Get a cool one at Brands & Threads Apparel Co., now located at 316 S. Broadway (across the street from their old location). Check out their cool stuff at their new store or at facebook.com/BrandsandThreads. They are open 9am-1pm.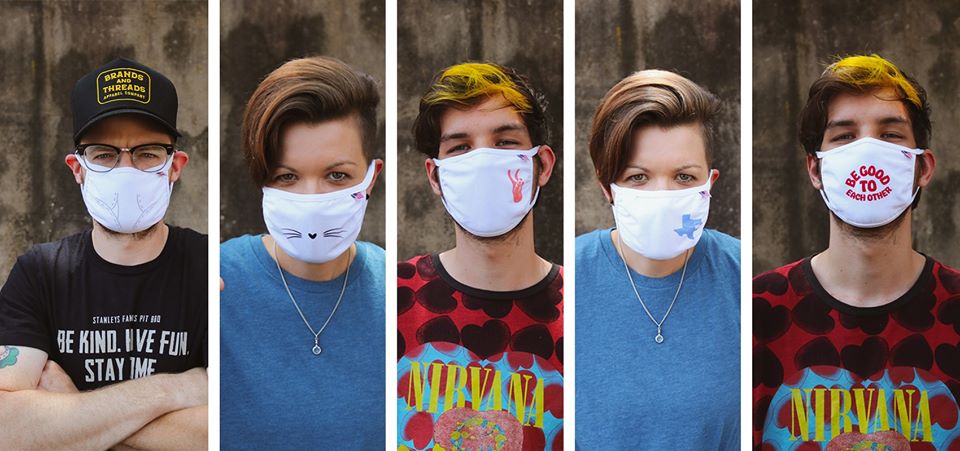 Show your support for Tyler's businesses by being part of Visit Tyler's Rose City Strong campaign by downloading the Rose City Strong Facebook profile frame. Go to your Facebook page and select "Update Profile Photo," then select "Add a Frame" and search for Rose City Strong.
Activities
See what's new as Tyler gets ready to go Back to School! Play games! Win Prizes! Shop Local Online!
A completely free & online event, Sip & Shop Texas is sending you on a virtual scavenger hunt (posted August 7th) to win prizes! See how UT-Tyler is preparing for the upcoming school year – and what amazing things TJC's Earth & Science Center as well as Caldwell Zoo and E Student Group – have in store for all of Tyler's virtual learners!
There is also an opportunity for you to support small business and shop local, online with Sip & Shop's Hit the Bricks festival vendors.
Prizes include a Family 4-Pack of Tickets to the Earth and Space Science Center featuring Hudnall Planetarium; a Swag Bag Full of Goodies from UT-Tyler; one admission ticket to ESCAPOLOGY! The Live Escape Game; Tickets to Caldwell Zoo; A Back to School Gift Box for your favorite teacher; and Jewelry from Sip & Shop Texas!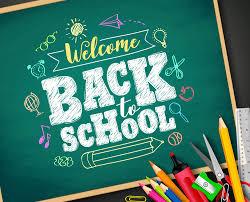 There are 3 Ways to Win:
Snap a picture of you or your family in front of one of downtown Tyler's colorful murals! Stay safe & Socially distanced.
Have fun in the online scavenger hunt through the Hit the Bricks Back to School Event. This is completely free & online.
Email SipandShopTexas@gmail.com proof of purchase from any of our Sip & Shop Festival Vendors or businesses located on or around the square in Downtown Tyler!
Go to SipandShopTexas.com to play. Winners announced Monday, August 10th.
---
Take a virtual tour of the Goodman LeGrand House and Museum while listening to the audio tour from our Roses and Weeds podcast. The museum is open for visitors from 10 a.m. to 4 p.m. Capacity limit of 5 visitors at a time.
Gallery Main Street is now open inside the new atrium at Plaza Tower. Experience the newest art exhibit by John Deaton. All art is available for purchase. Gallery open to the public from 11 a.m. to 11:30 p.m.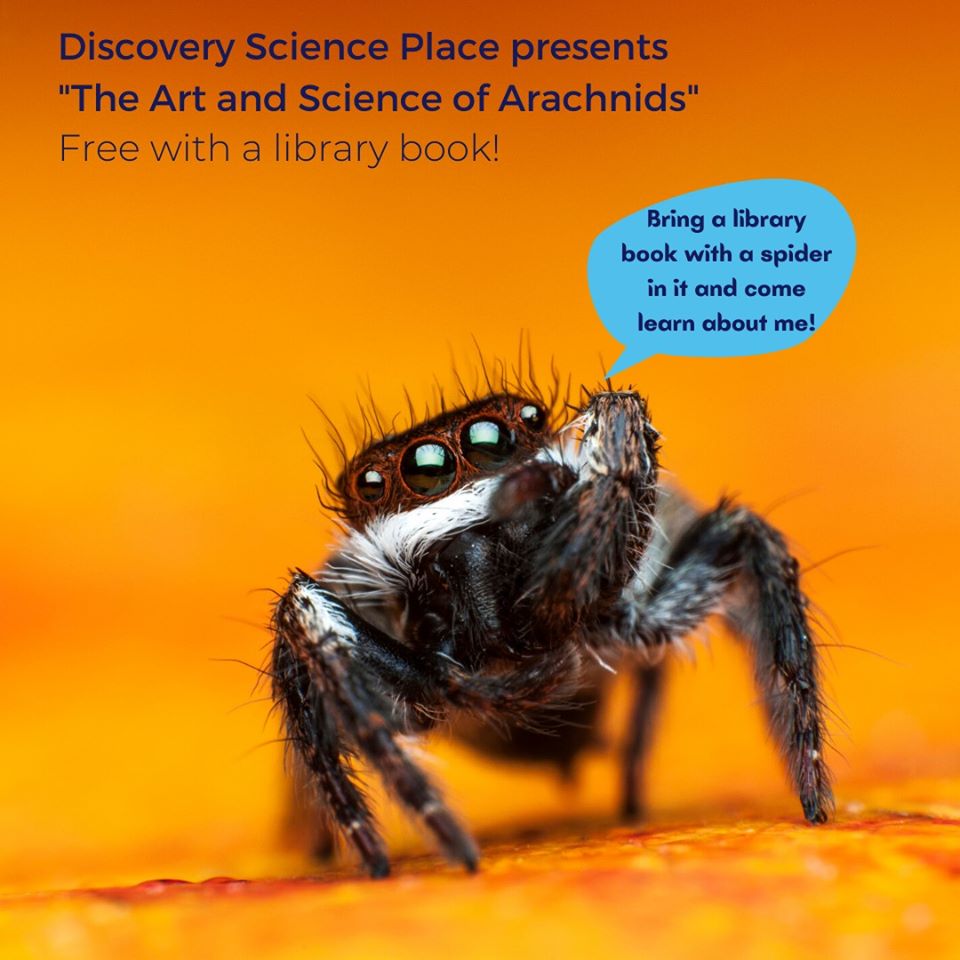 Get one free ticket to "The Art and Science of Arachnids" at Discovery Science Place by checking out a spider-themed book at the Tyler Public Library! Bring your book (any book about or featuring arachnids/spiders- fiction or nonfiction) to the DSP and learn all about arachnids in art, science, and culture. Get up close to almost 100 live spiders from around the globe!
Bring your empty flower pots to Moss and they will fill them up for you!
Main Street Monday: Episode 8Business: Culture ETXAddress: 118 W Erwin

Posted by Downtown Tyler, Texas on Monday, August 3, 2020
Culture ETX will be doing their first Iron+Ember Saturday BBQ Series pop-up on from 11 a.m. until they are sold out!
Liberty Hall is celebrating its 90th anniversary! Join them on Facebook Live for Liberty Live: Concerts from the Couch. The lineup is: 11 a.m.: Michael Paul Jones from Blindpursuit; 11:30 a.m.: Lucas Kelm; 12 Noon: Owen Tiner; 12:30 p.m.: Max Mcruiz.
Watch KLTV's "One Texas: Songs from Home" concert.
Clint & The Cosmic Wake will be live at ETX Brewing from 8-10pm. There is no cover and all ages are welcome as well as your four-legged friends.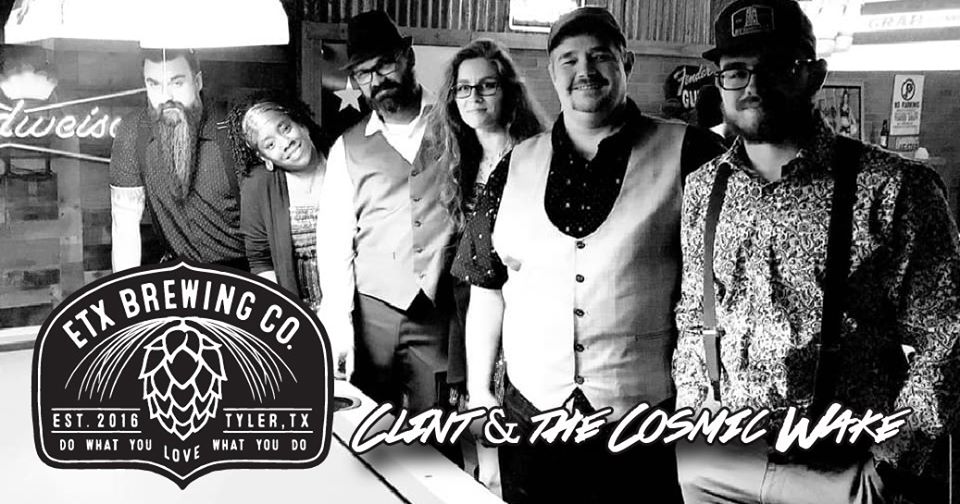 Restaurants
1948 Coffee & Juice Co. is now open offering a full espresso bar, cold-pressed juices, smoothie bowls, vegan eats, organic and gluten-free options, and more! Also, downtown's Urban Market, which is in 1948 Coffee's area, offers goods and food from all over the world.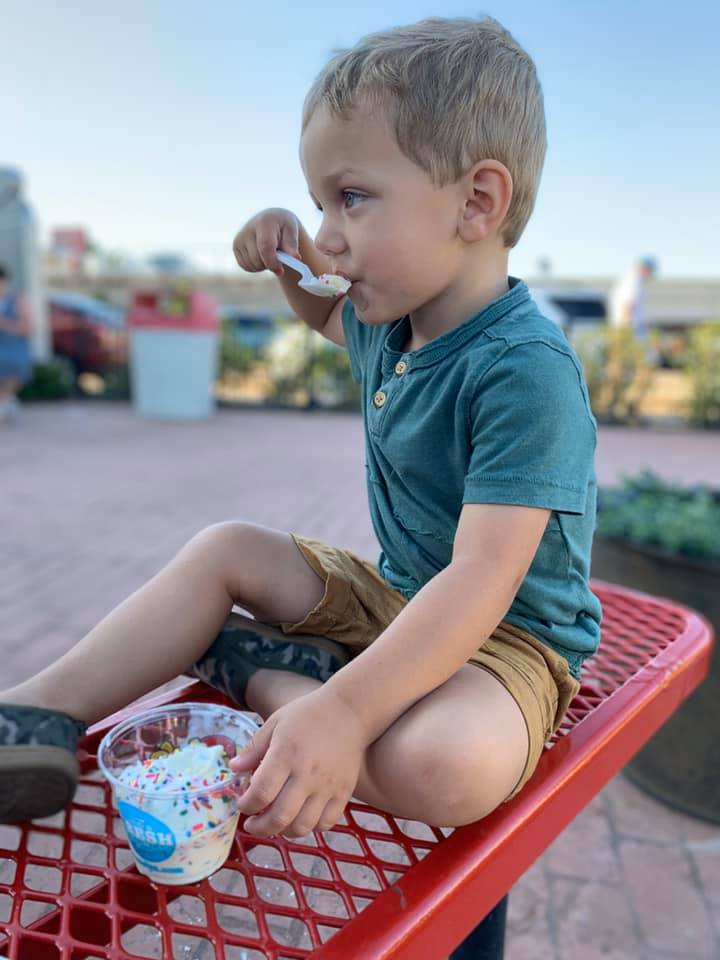 Andy's Frozen Custard, located at 110 S. College Ave., is open 11am-12 midnight.
Black Pearl, located at 106 W. Erwin St., is still closed however their Food Menu & Cocktails are available at Ricks on the Square after 4pm.
Culture ETX, located at 118 W. Erwin St., is open from 5-10pm.
Don Juan on The Square, located at 113 E. Erwin St., is open 11am-9pm.
The Foundry Coffee House, located at 202 S. Broadway Ave., is open 7am-6pm. They serve breakfast, lunch and dinner.
The Porch at  ETX Brewery, located at 221 S. Broadway Ave., is open 11am-11:30pm. They offer beer to-go too!
SportsZone, located at 115 E. Erwin St., is open at 3pm-1am.
Rhea's Hot Links, located at 204 S. Fannin St., is open from 9am-5:30pm. They serve breakfast, lunch, and dinner.
Rick's on the Square, located at 104 W. Erwin St., is open 4pm-1am.
Tapatio's Grill Chicken, located at 614 W. Valentine St., is open 10am-11pm.
True Vine on the Square, located 110 S. College Ave. Suite 102, is open 4-8pm. They offer beer to-go by an individualized Pick Six option. Pick six 12oz cans or six 16oz cans or two 12oz and four 16oz, or three of each, the limit does not exist (well okay it exists up to 288 ounces per day, but you get it.) Order online or in-person for pickup. Be sure to try the new "Galactic Minotaurt Gose" variation – total cucumber and watermelon yumminess!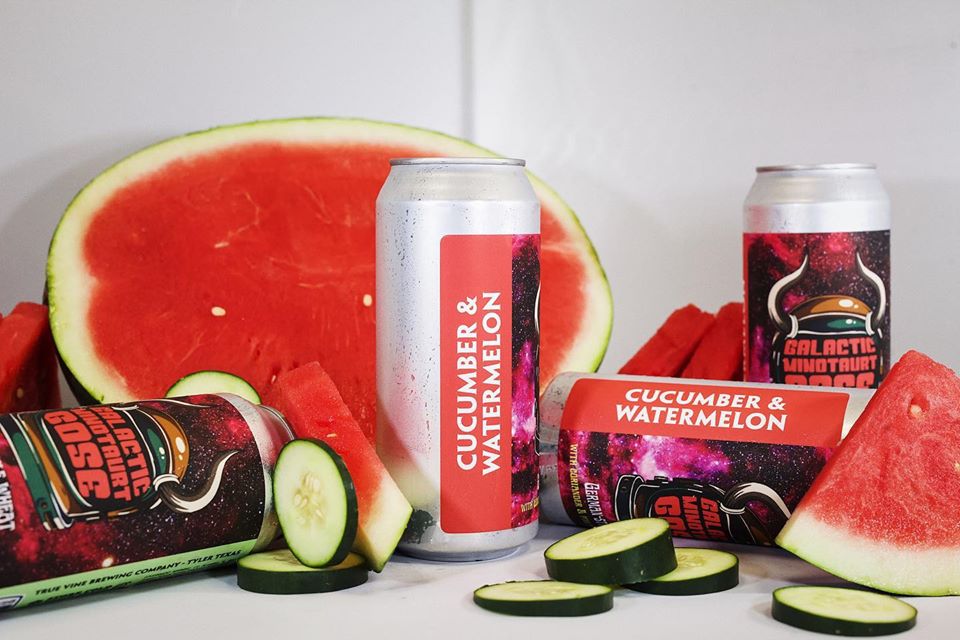 There are usually a few Food Trucks hanging around Downtown as well so there's no excuse to leave hungry with all of the dining options because in Downtown you can have your cake and eat it too.
Shopping
Backbone Hair + Beauty, located at 235 S. Broadway, is open 9am-5pm. Get a stylish new hairdo along with experiencing a downtown jibe in this hip new hair salon. They also sell a line of cool t-shirts and hair products.
Brands & Threads Apparel Co. is now located at 316 S. Broadway (across the street from their old location). Check out their cool stuff at their new store or at facebook.com/BrandsandThreads. They are open 9am-1pm. And to note, they are offering VERY COOL custom-made masks too!
Moss: Where Flowers are Fair, located at 237 S. Broadway Ave., is open 10am-3pm.
Salvation Army Thrift Shop, is open to treasure and bargain hunters alike. They are located at 723 N. Broadway, open 10am-5pm.
Personalized Candles Available…Let us us know what you need or come check out our pre made personalization..:@urbandeauxcandle @downtowntyler

Posted by Urban Deaux Candle Co. & Mercantile Store on Sunday, August 2, 2020
Urban Deaux Candle Co. & Mercantile Store and 903 Closet is located at 317 S. Bois D'Arc Ave. and open 11am-6pm. They offer PERSONALIZED candles! Drop by the shop to order your's today.
Ye Olde City Antiques is open again at 302 E. Locust after a recent fire took out part of their showroom. They will offer hidden bricks with discounts for all Hit the Brick shoppers.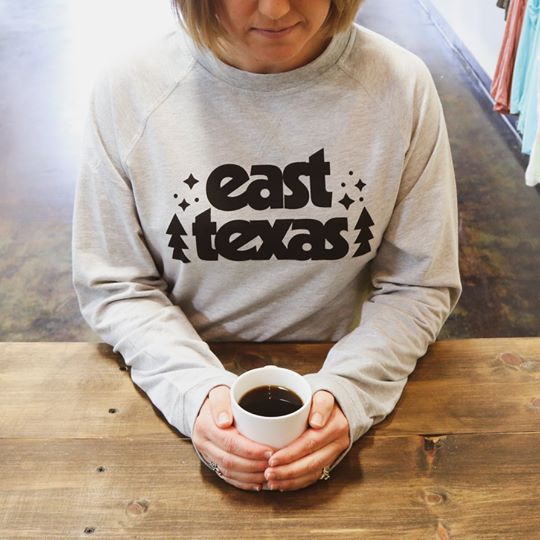 Museums & More
Take a virtual tour of the Goodman LeGrand House and Museum while listening to the audio tour from our Roses and Weeds podcast. The museum is open for visitors 11am-4pm. Capacity limit of 5 visitors at a time.
Smith County Historical Society is open by appointments only.
Gallery Main Street is now located in the lobby of Plaza Tower. Go to DowntownTyler.org to view and purchase artwork in the current exhibit.
More Info
Hit the Bricks is held rain or shine, cold or hot, and even amid pandemics. Help us support our local Downtown businesses during this time. For more information, visit the event on Facebook or download the FREE app "EGuide Tyler TX."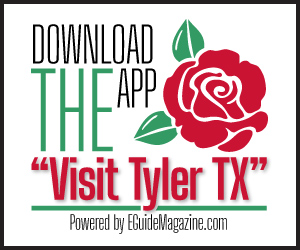 "The Art And Science Of Arachnids" On Exhibit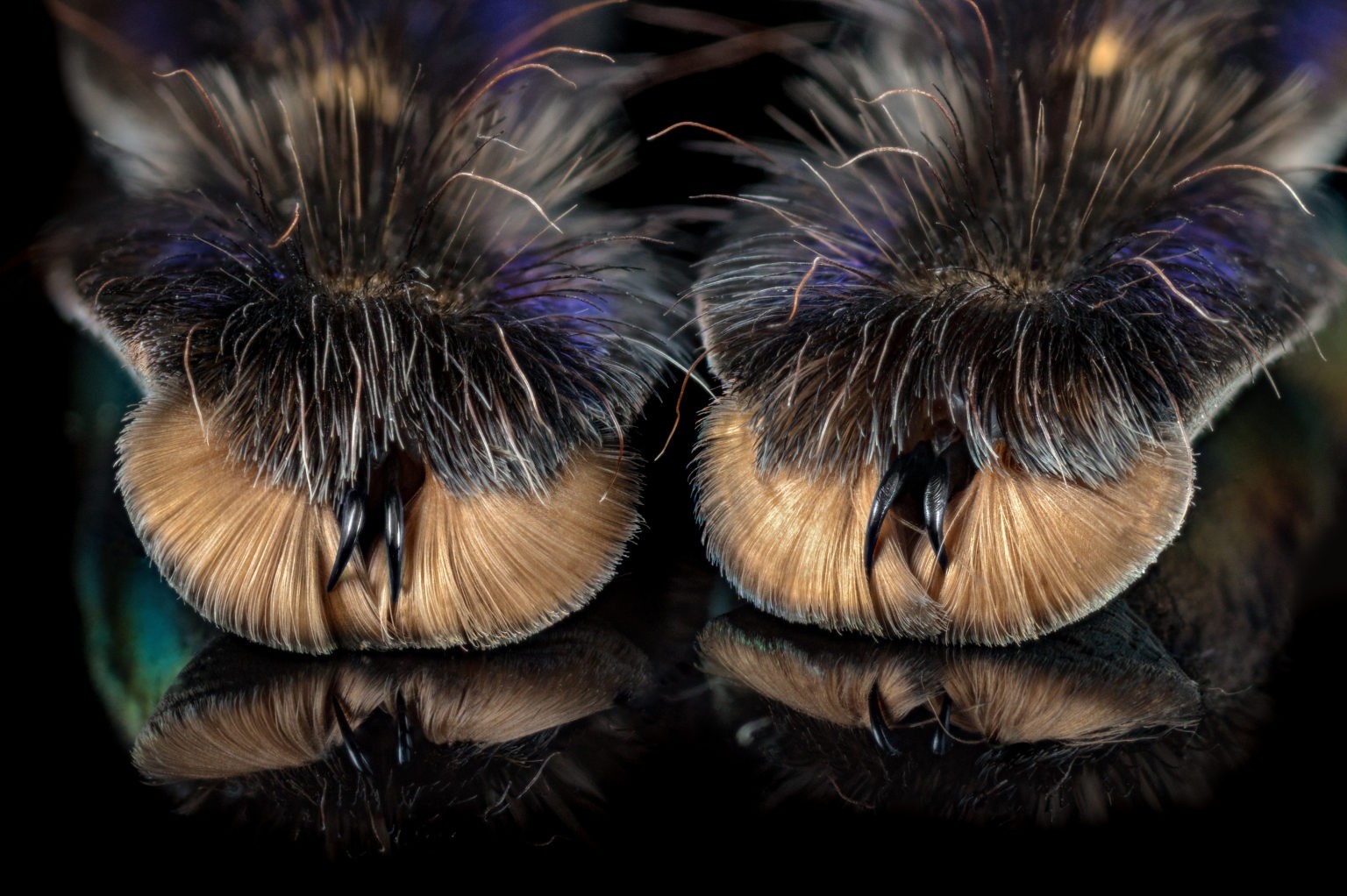 Bored? Looking for some fun science-based activities? The Discovery Science place has come up with a few ideas.
"Since 1993 our mission has been to 'ignite curiosity in young minds through fun, hands-on exploration.' Since our early beginnings as a Junior League of Tyler project in a donated former car dealership, we have worked towards that goal. There is so much to see and experience at the Discovery Science Place," said Chris Rassure.
Currently, "The Art And Science Of Arachnids" is on exhibit July 11th-Nov. 15th.
The Art and Science of Arachnids is a limited-time, family-friendly exhibit that features 100 live arachnids and examines their place in human culture. Visitors will explore human-arachnid connections through hands-on activities like building robots, conducting science experiments, creating their own arachnid art and more.
The exhibit displays 100 live arachnids –the largest such display in North America, including endangered species like the Tiger tarantula and Mexican Red Knee tarantula, alien-looking tailless whip scorpions, and beautiful Peacock tarantulas and Sun Tiger tarantulas. Specimens are featured in three large informative cubicle displays highlighting art, culture, and science.
In addition to hands-on activities and arachnid specimens the exhibit features the beautiful macro-photography work of Julian Kamzol in a fascinating look of arachnids up-close.
This is the first time the Discovery Science Place has featured living creatures as part of a traveling exhibit. This exhibit would appeal most to students ages 4-14 and all interested in biology, nature, and art/culture.
The exhibit will follow the same hours as the main museum: Friday-Saturday 10am-12noon & 1pm-3pm, Sunday 1pm-3pm only. Advanced tickets are highly recommended as guests w/out advanced tickets may be turned away at the door if they are at capacity (health concerns/protocols). Ticketing capacity is 25 people per every 1 hour. Buy your tickets HERE!
The Art & Science of Arachnids is the largest traveling arachnid exhibit in the U.S. featuring rare and seldom seen species like the Bolivian Red Rump Tarantula and the Brazilian Black and White.
The Discovery Science Place is grateful to the following
sponsors and partners of "The Art and Science of Arachnids".
GOLD SPONSOR: THE BOYLAN FOUNDATION
SILVER SPONSOR: LISA KRAUS AND FRANK CABELL
PARTNER SPONSOR: TARGET
EDUCATIONAL PARTNER: THE UNIVERSITY OF TEXAS AT TYLER
IN-KIND MEDIA SPONSOR: KLTV CHANNEL 7
IN-KIND MEDIA SPONSOR: KYTX CBS19
FRIEND SPONSOR: DANA WOODARD
Discovery Science Place is located at 308 N. Broadway Ave., Tyler TX 75702, (903) 533-8011, info@discoveryscienceplace.org,  discoveryscienceplace.org/
Upcoming events:
Looking Arty: Murals Around Downtown Tyler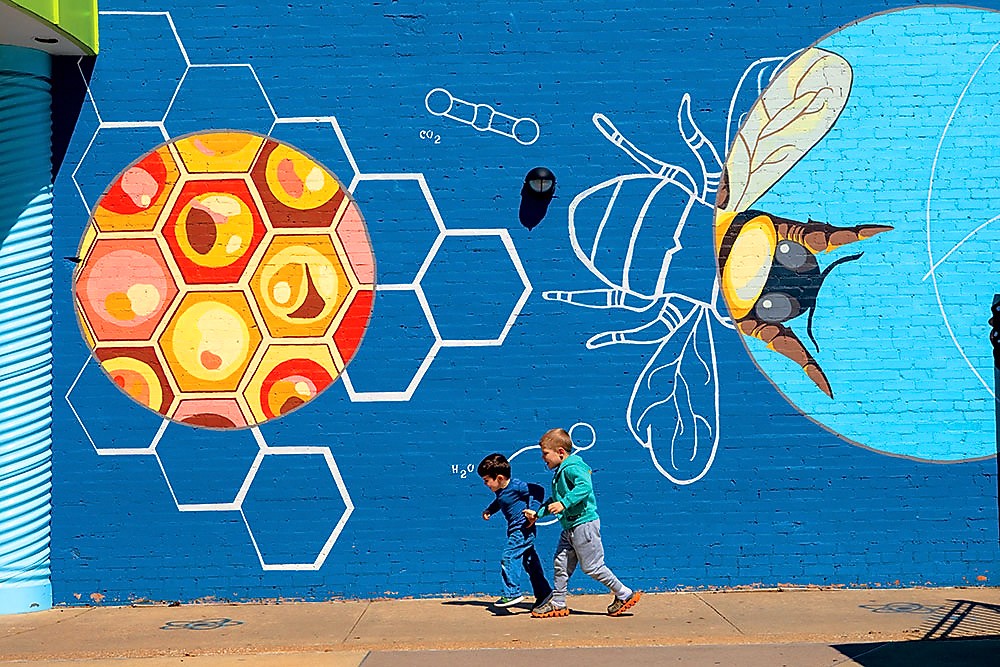 There is a lot going on in the art community around Tyler, TX. Here are some of the beautiful murals. Take your photo with one (or all) of them and tag #BeautifulTyler! To list more murals here, contact EGuide at eguidemagazine@gmail.com.
"Eyes of Tyler"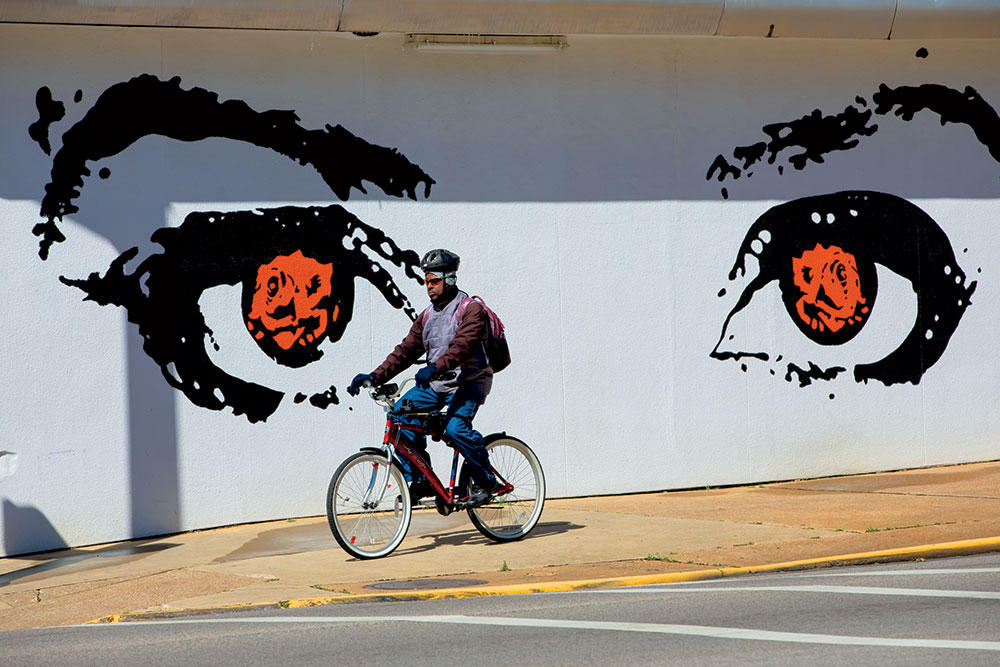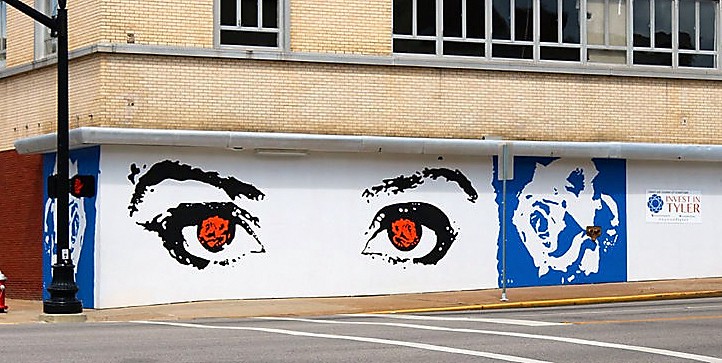 Located at the corner of Elm Street and Broadway Avenue just south of the Downtown Square, #tylertx alongside the Lindsey Building. Painted by Dace Lucia Kidd in 2017. Dace said, "My image, 'Eyes of Tyler,' is inspired by the concept of shared beauty. It is intended to communicate that there is beauty within all of us if you just look. My goal is to encourage everyone to create what is next in their life, to search for what is beautiful within everyone, while being aware of the beauty in Tyler, and particularly in the downtown area."
"Wings of Tyler: Welcome!"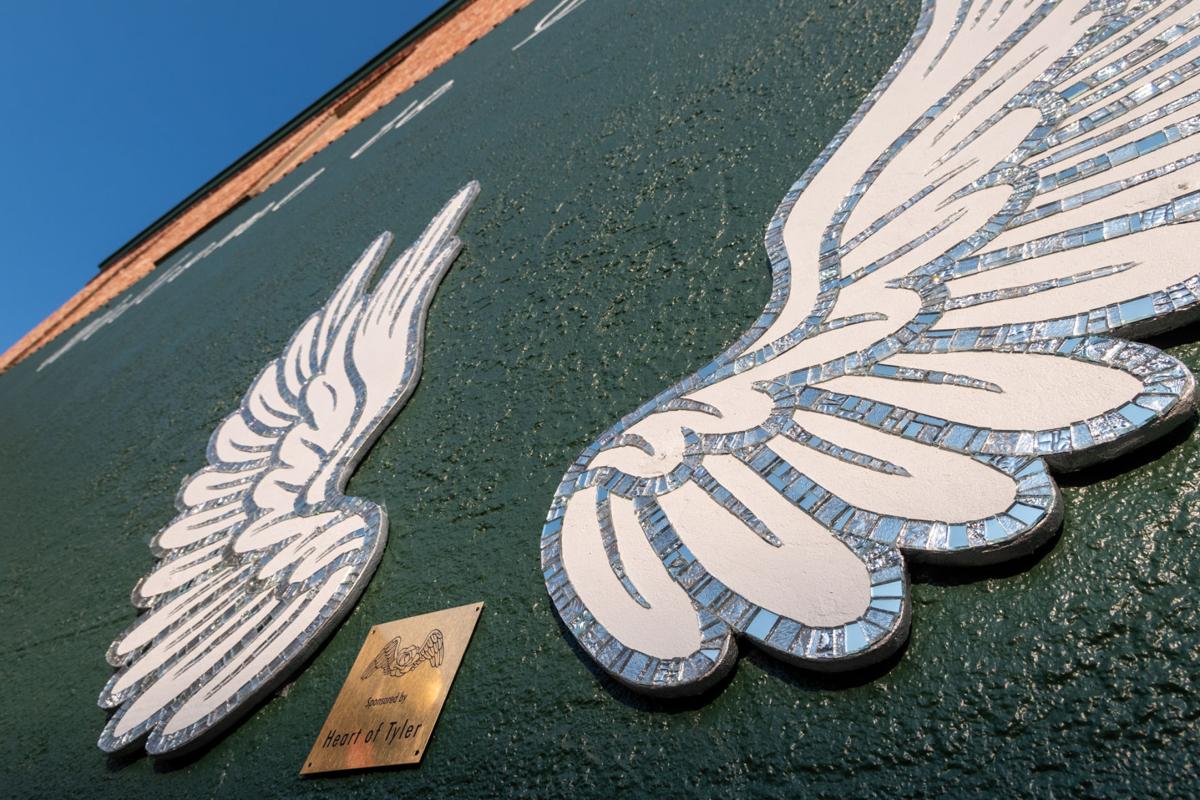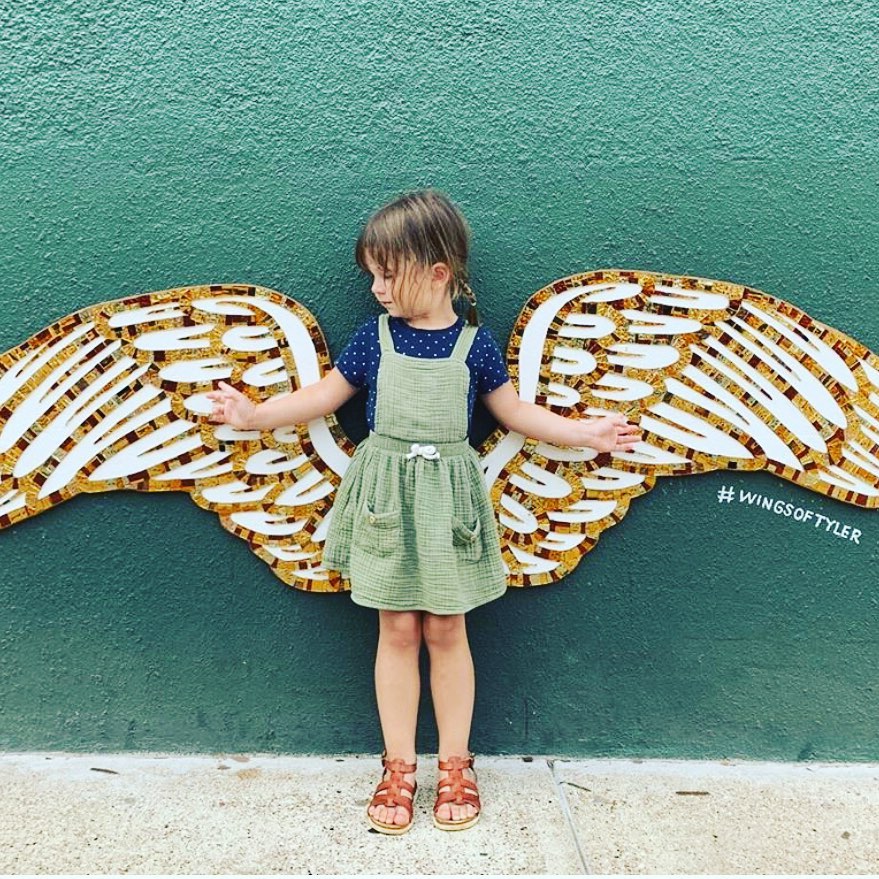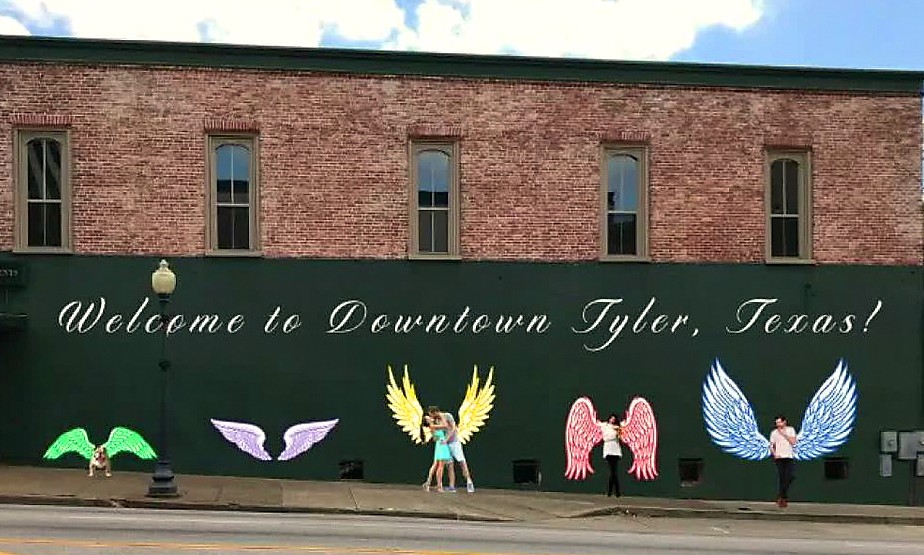 Wings of Tyler is a project by local artists Cassie Edmonds and Dace Kidd.
Wings of Tyler is a mural on the exterior wall of a building leased by Edward Jones Investments on the southeast corner of Broadway Avenue and Erwin Street. The art faces west, which is Broadway Ave., just a few feet south of the downtown square.
According to the artists' rendition, there is five sets of wings painted at various heights and lengths along the wall, allowing individual or group photo opportunities. The wings are finished in Venetian mirror-glass.
The idea is to make the wall "the most photographed" spot in all of East Texas, Dace Kidd explained. "Somebody can bring their pet, their kid, somebody disabled, groups of photos; two groups of people will be able to pose in front of the wings," said Kidd.
"Be Happy"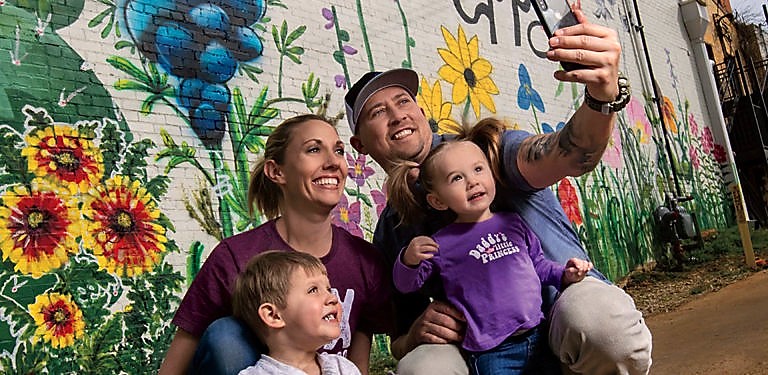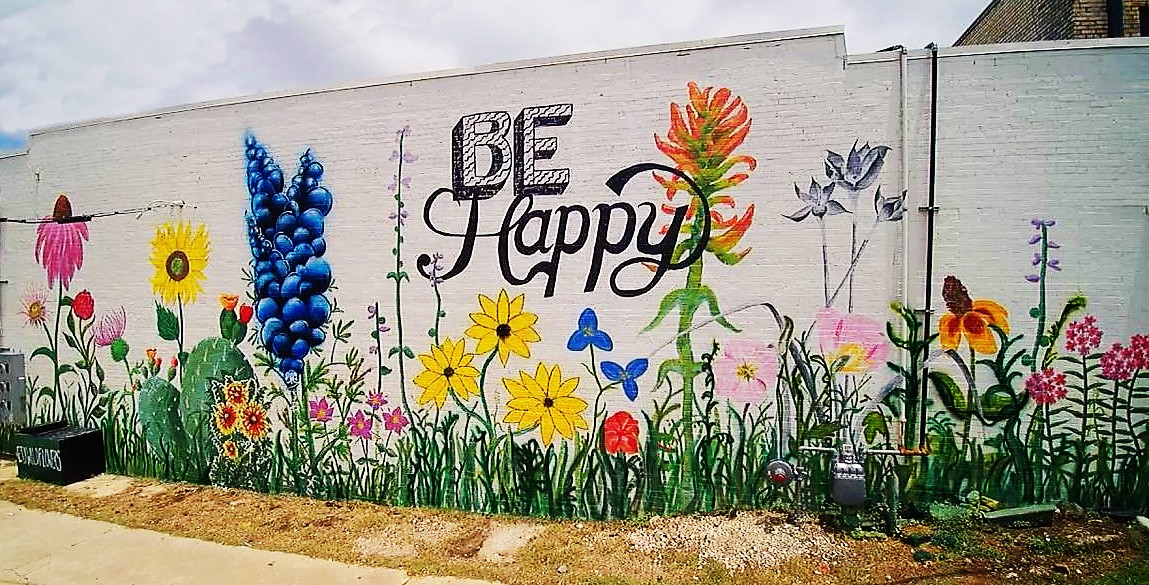 Tyler native Lindsay Boone led the project. She says there are at least eighteen different East Texas native wildflowers on the wall because she wanted people to "see something that looks familiar." In addition to the flowers, "Be Happy" is inscribed in the center.
Annie Gilstrap with the ETX Brewing Company says the tag line for East Texas Brewing company is 'Beer Happy,' so it was an easy decision to shorten the line to 'Be Happy.' "You can't look at the wildflowers and not be happy, they just bring a smile to your face because they're just joyful and bright," said Gilstrap.
The 13 artists involved include Lindsay Boone, Mikayla Willis, David Maldonado, Kate Googins, Tyler Shelton, Justin Fasulo, Rady Randall, Becky Martin, Maddi Travis, Jennifer Vaughn, Julianna Wynn and Chasity Erbaugh. The artists ask that if you take photos with or of the mural, that you use #ETXWildflower when sharing on social media.
"Peace Mural"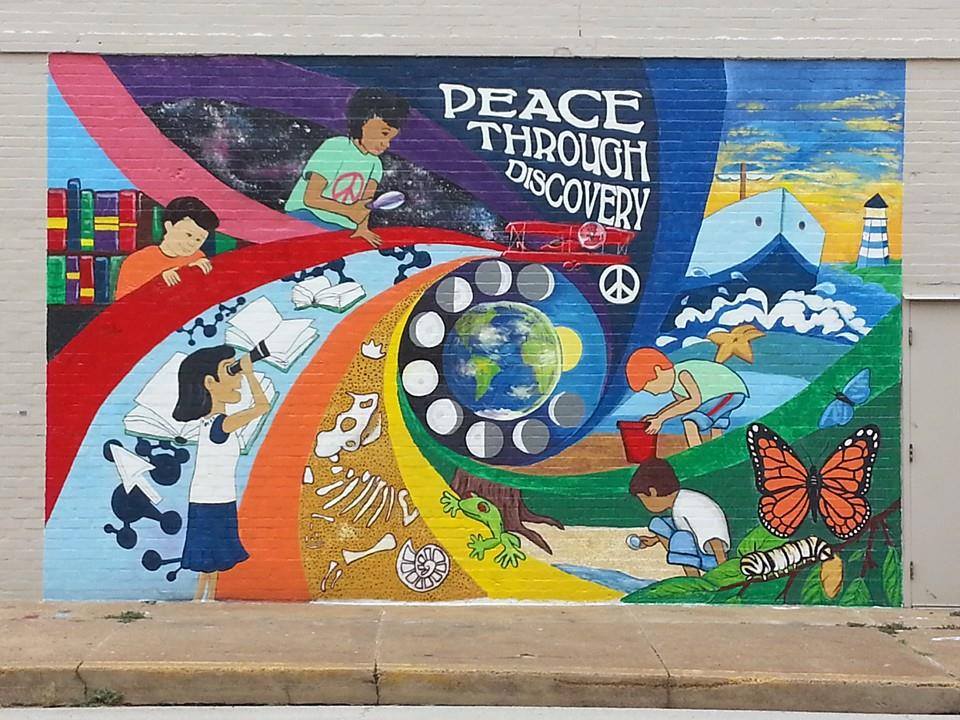 How do East Texans celebrate Peace? With art, film, poetry, conversation, joyful gatherings, worship, photography, meals, dance, shopping, community service, children's activities, and peace pole installations….and at the Peace Mural, located at 308 N. Broadway next to Discovery Science Place in #downtowntyler. Find out more at tylerpeace.com.
"Discover Art"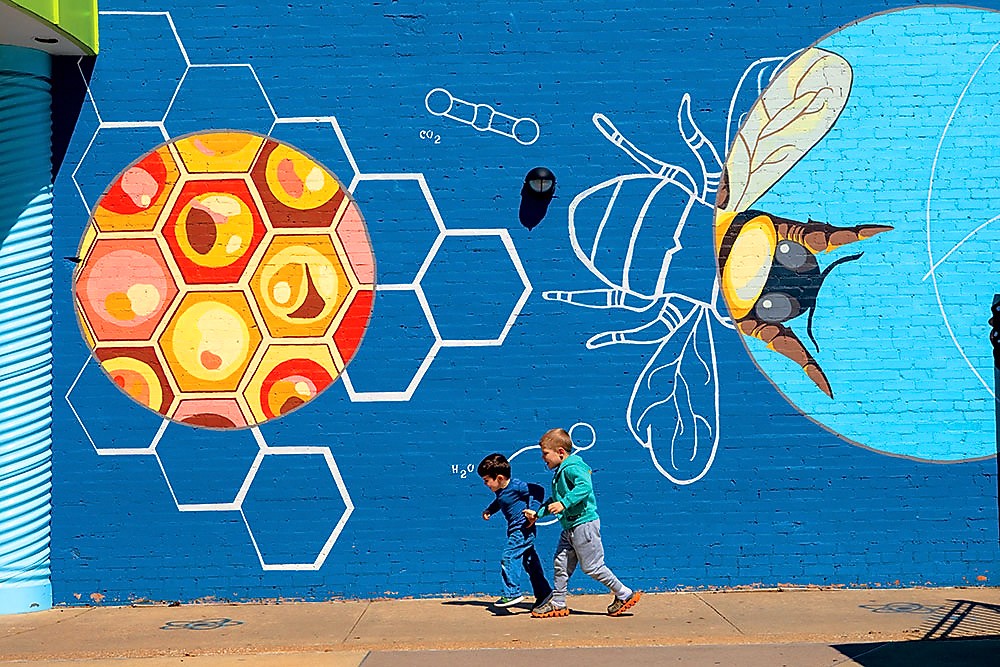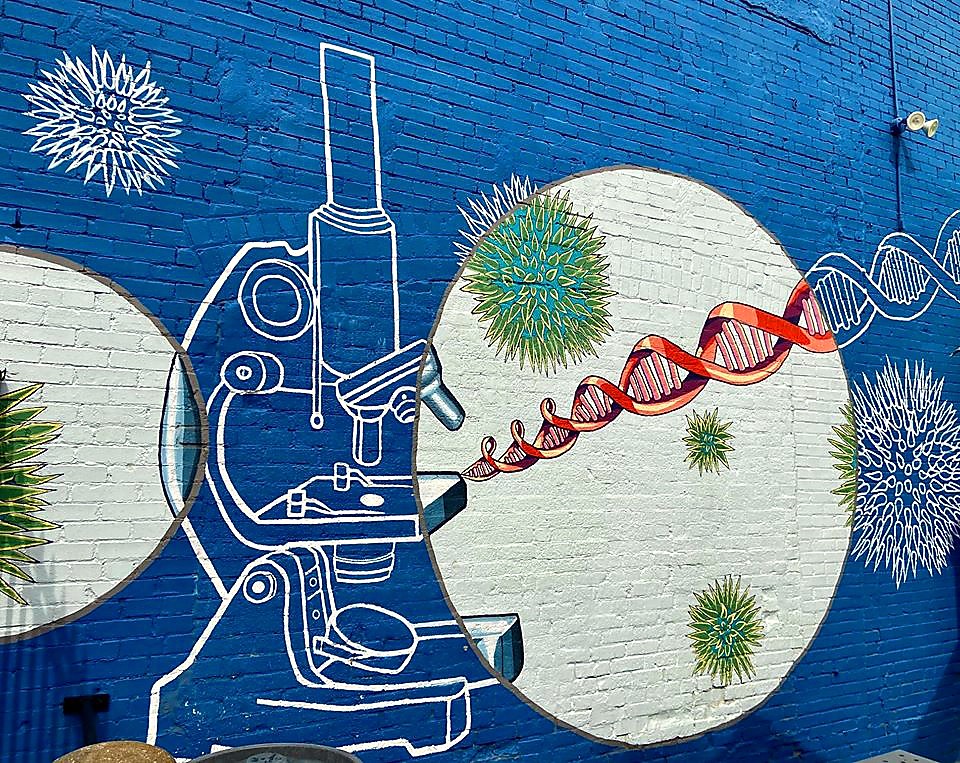 "Spread a Little Kindness…And Cake"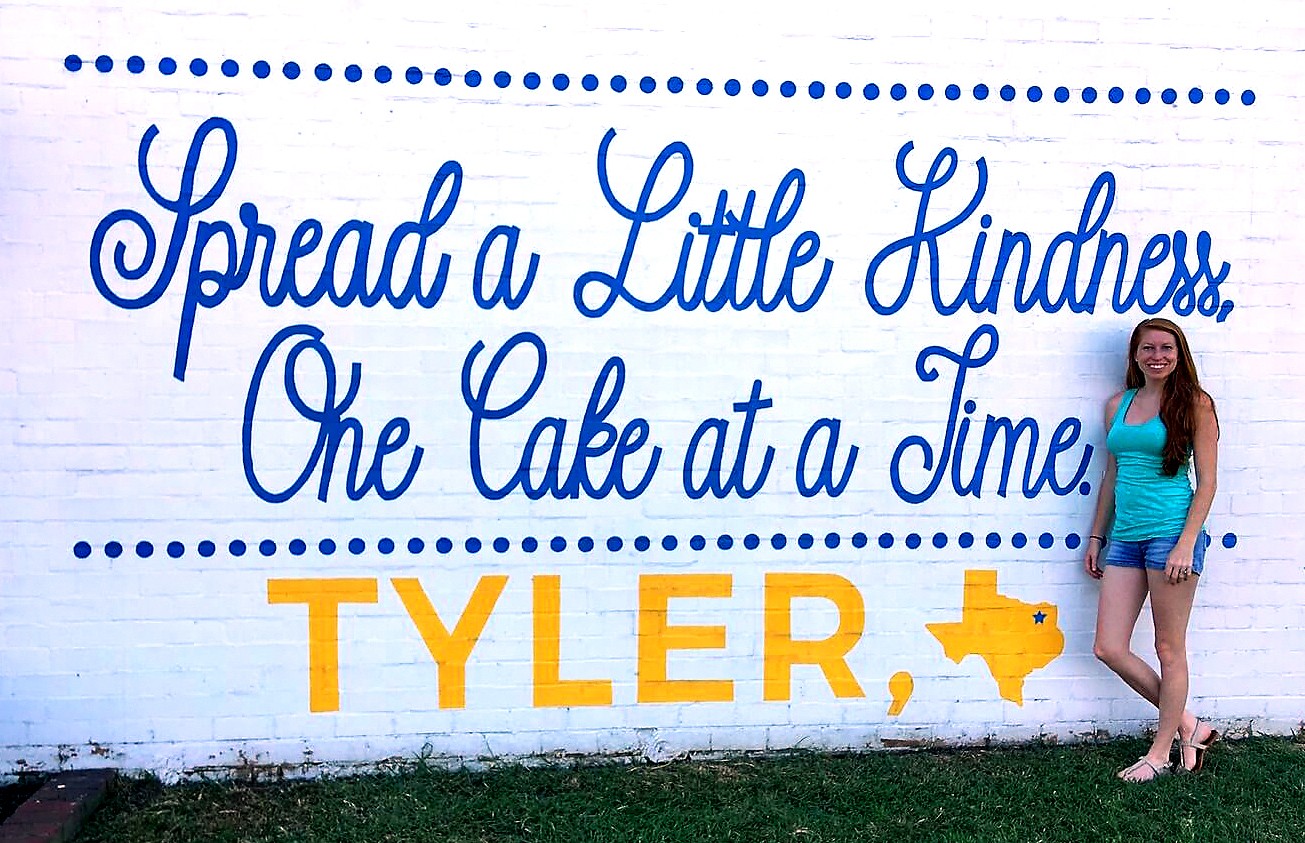 This cool mural is located on the east wall of Janie's Cakes, 308 E. Front St., Tyler.
"At Janie's Cakes, we make an old-fashioned pound cake. And the tagline that we use on a regular basis is that we want you to spread a little kindness one cake at a time. So it was a natural thing for us to paint this on a wall of our building," said Janie Clapp, owner.
"Like all good Southern girls, Janie learned baking and meal making from her great-grandmother. 'Papu,' as Janie called her, made every lick of her baked goods from scratch using plenty of real cream, real butter and real cane sugar. That little slip of a girl grew up to be quite a cook in her own right. After honing her skills at the Culinary Institute of America in Hyde Park, New York, Janie returned to Tyler, Texas, where she opened Janie's Cakes in 1987. Today, Janie makes every pound cake the same way she made her very first: from all-natural ingredients, farm-fresh eggs, real creamery butter and with a huge dollop of her great-grandmother's abiding love."
They make 26,000 pound cakes a year, in a variety of sizes with different fillings, enjoying busy seasons like the holidays and Mother's Day. Check out their unique story HERE.