Max McRuiz: No Labels Please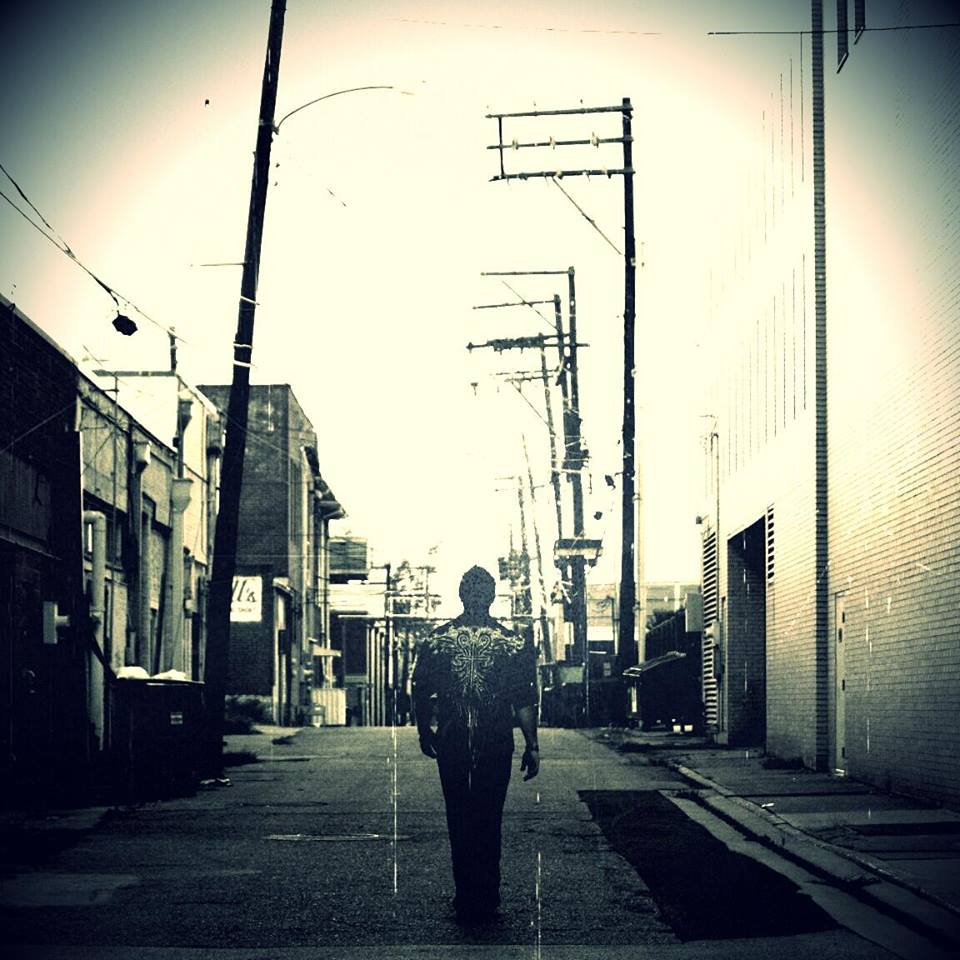 By Johnny Griffith
In the music world there are all sorts of labels for musicians: guitarist, drummer, keyboardist, country artist, pop artist, R&B artist, etc. Then there are those people who transcend any attempt to be put into a box and are constantly evolving their skill and style as they grow.
Allow me to introduce you to Max McRuiz.
Born in Lindale, and raised in Longview, Max inherited a musical past from his grandparents on both sides of his family. Max attended Spring Hill high school where he excelled in the music program. A four-time All Area 1st Chair, and three-time State 1st Chair winner in drums, his passion for music translated into several scholarships and the opportunity to continue his education in music at the collegiate level where he continued to develop skills on several instruments. After studying music education/performance at Kilgore College as well as SFA, Max was a student teacher at Kilgore High School. It was during this time that he realized he probably wasn't destined to be a band director so he started teaching music on the side as a hobby to keep his skills sharp and fresh on his mind.
A veteran of several successful musical projects in the area, Max has recently devoted more time to solo projects and building a new trio for local gigs across the area. I sat down with Max recently for a chat.
Johnny: When did you first start to develop an interest in music?
Max: I developed a love for music at a very young age. My parents would place my crib next to the TV when I was only 8 months old so I could stand up and dance to The California Raisins as they would sing old Motown hits like "Heard it Through The Grapevine" and "Sign Sealed Delivered." My love for music has only grown stronger as the years progressed.
Johnny: You're a multi-instrumentalist. What were you first drawn to, and what do you consider your best instrument at this point in your life?
Max: I started playing drums and guitar around 1999 when my brother bought an old Samick electric guitar and Laney amp and it came pretty easy to me. As the years went on, I picked up the piano and played by ear until college where I had proper instruction on theory and reading sheet music. Although I would admit that the piano is my favorite instrument to play and compose with, I think drums are my forte. I pride myself in the fact that I am a 'Jack of All Trades,' so I try not to become too unbalanced as far as which instrument I am better on.
Johnny: What was your first public performance?
Max: I first took the stage when I was 7 years old for a talent show. I continued doing talent shows throughout school but it wasn't until 2006 when I started a country cover band named Pocket Aces and I started gigging and playing shows. Once in college at SFA, I started my most successful band, Westbound 21, with friends Cody Wayne, Lyndsey Torrez, and Jason Skidmore.
Johnny: You've been involved in several successful local music projects. When did you decide to do more solo work?
Max: In September 2013, I decided to leave Westbound 21 and the big country music scene to play music at my local church. I just started playing solo gigs by myself and with my trio about a year ago. This time around I have the freedom to play exactly what I want without having to stay within the confines of a specific genre or style. My shows have a very wide variety from MoTown to John Mayer to Michael Jackson to Goo Goo Dolls and many more. There is something for everyone.
Johnny: How would you describe your current style?
Max: I would say my current style is easy-listening/Adult contemporary. I play with a loop station so obviously Ed Sheeran has had a big influence on my music.
Johnny: Are you creating much original content or is it primarily covers at this point?
Max: With my last band, we focused a lot on original content but now I just play what moves me. I pick songs for my set that have meaning and are fun to listen to. I play a lot of covers but tend to play them with my own style.
Johnny: About how many gigs a month are you playing at this point?
Max: Between private events, charity gigs, coffee house shows, and big shows with my trio, I play around 3-4 times a month.
Johnny: Is this still in the hobby stage for your or are you looking at a more serious push for a musical career? And if so, what direction would you like to see that path take if up to you?
Max: I have "been there and done that!" My last band played four gigs a week for five years and it burned me out. Now that I am older and have a wife, I enjoy picking and choosing the gigs that I take. Music is an avenue that allows me to express myself but I don't want to ever make it into a "job" again. It takes most of the fun out when you start to try and make a living while attempting to make it big.
Johnny: Anything noteworthy coming up in February or March the readers might catch you at to enjoy your talents?
Max: I've got a couple of gigs coming up in February that will be fun nights.
February 16th (7-9pm) – Bridge 281 Coffee Shop in Longview
February 17th (7:30-10:30pm) –  Central Station in Gladewater
Stay tuned to my Facebook page for other specific dates and times.
Johnny: What has been your best memory so far in your musical career?
Max: December 30, 2013, I got to play at The Dallas Cowboys Stadium for a 30-minute pre-game show. That was a great experience and memory that I will never forget. More recently I got to share the stage with my childhood hero Bryan White a few months ago at The Central Station in Gladewater. That was very surreal and great experience.
Johnny: Besides your own music, what do you listen to currently that gets you excited?
Max: I am a huge fan of Marc Broussard, Ed Sheeran, John Mayer, Dave Barnes, Earth Wind and Fire, Michael Jackson, and Journey to name a few.
Fine Mac McRuiz on the web: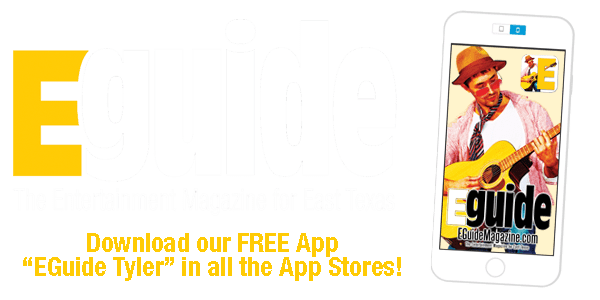 "Yesterday, The Las Vegas Beatles Tribute" Brings Tour To Tyler Sept. 14th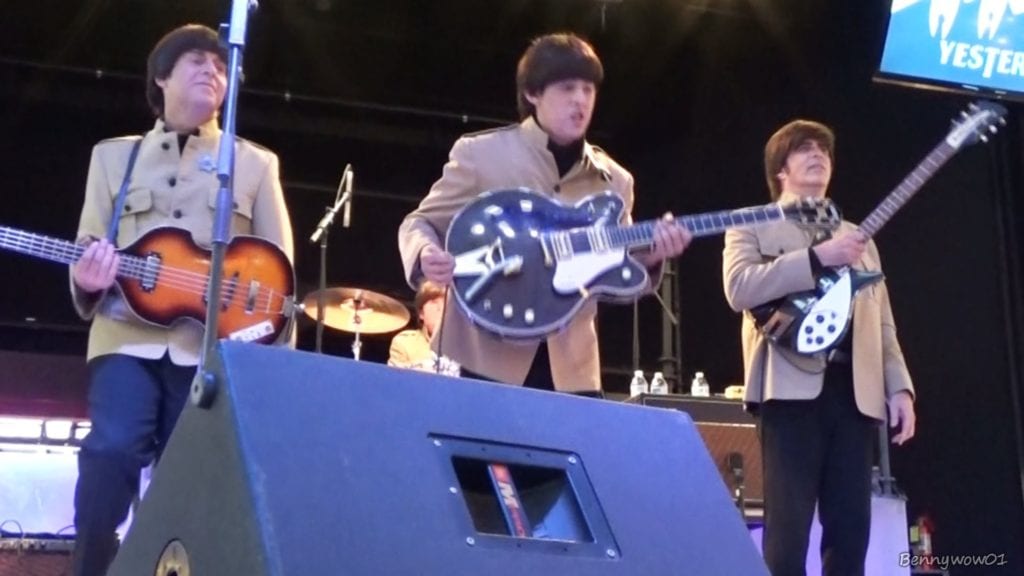 Capture the raw energy and sheer excitement of the most historical music group of all time, when  "Yesterday, the Las Vegas Beatles Tribute" hits the stage for one night only at Wise Auditorium at Tyler Jr. College on Friday, September 14th at 7:30pm.
"Yesterday" is a full two-hour show rich in memories portraying musical icons "The Beatles."
"Yesterday" transports its audience to a bygone era of magical innocence. Featuring some of the most finely written songs ever performed, this production is a spellbinding enactment of the best-loved pop group in the history of modern music.
"Yesterday," encompasses all eras of the Beatles music from the Hamburg days through Shea Stadium and into pop history's magical Sgt. Pepper's and beyond, with superior showmanship, flawless voices, and exceptional musical abilities, this is one not to be missed.
Complete with Beatles boots, drainpipe trousers, authentic costumes, musical instruments, and singing songs in their original key, "Yesterday," performance is spot on in every way.
"Yesterday" is featured with other Las Vegas celebrities on giant LED video walls at McCarran International Airport, welcoming all to the "Entertainment Capital of the World" …Las Vegas! Of all the Beatles Tributes, "Yesterday" is Sir Paul McCartney's favorite as he asked to come backstage for a photo with the band.
"Yesterday" has toured Japan seven times and performed worldwide on five continents. With superior showmanship, flawless voices, and exceptional musical abilities, this band is finally coming to East Texas and is not to be missed.
Here's what the press has said about "Yesterday's" performances:
"Don Bellezzo portraying John, bobbing with Lennon's cheeky mannerisms, had a voice that was so accurate, it sent chills down my spine." – Union News, MA.
"Outstanding vocals during Nowhere man. Everybody clapped and swayed with Lennon during 'Revolution.' McCartney sang 'Hey Jude' as the audience joined in the chorus and began waving lights in the air." – Rockford Register, IL.
"'Yesterday,' which just opened at the Tropicana, is an explosion, a wonderful blast from the past. A thrilling and reverential tribute to the Fab Four, 'Yesterday' gets it right!" – New York Daily News.
"The audience jumped to their feet giving these four lads a standing ovation even at intermission." – The Independence, IL.
"'Yesterday' was spot on in every way. By the time they reached the encores, the packed house was on their feet dancing and singing!" – Atlantic City Press.
"Yesterday, The Las Vegas Beatles Tribute" will be performing one show only at Wise Auditorium at Tyler Junior College on Friday, September 14th. Doors open at 6:30pm and show time is at 7:30pm.
Reserved seat tickets are $25, $30, and $35, inclusive of all credit card and ticketing fees.
Tickets are available online at markbellpresents.com or by calling the "Yesterday" tickets hotline at (817)896-3652.
For more information visit markbellpresents.com or facebook.com/yesterdaylasvegasbeatlestribute.
Bibeau in Concert August 25th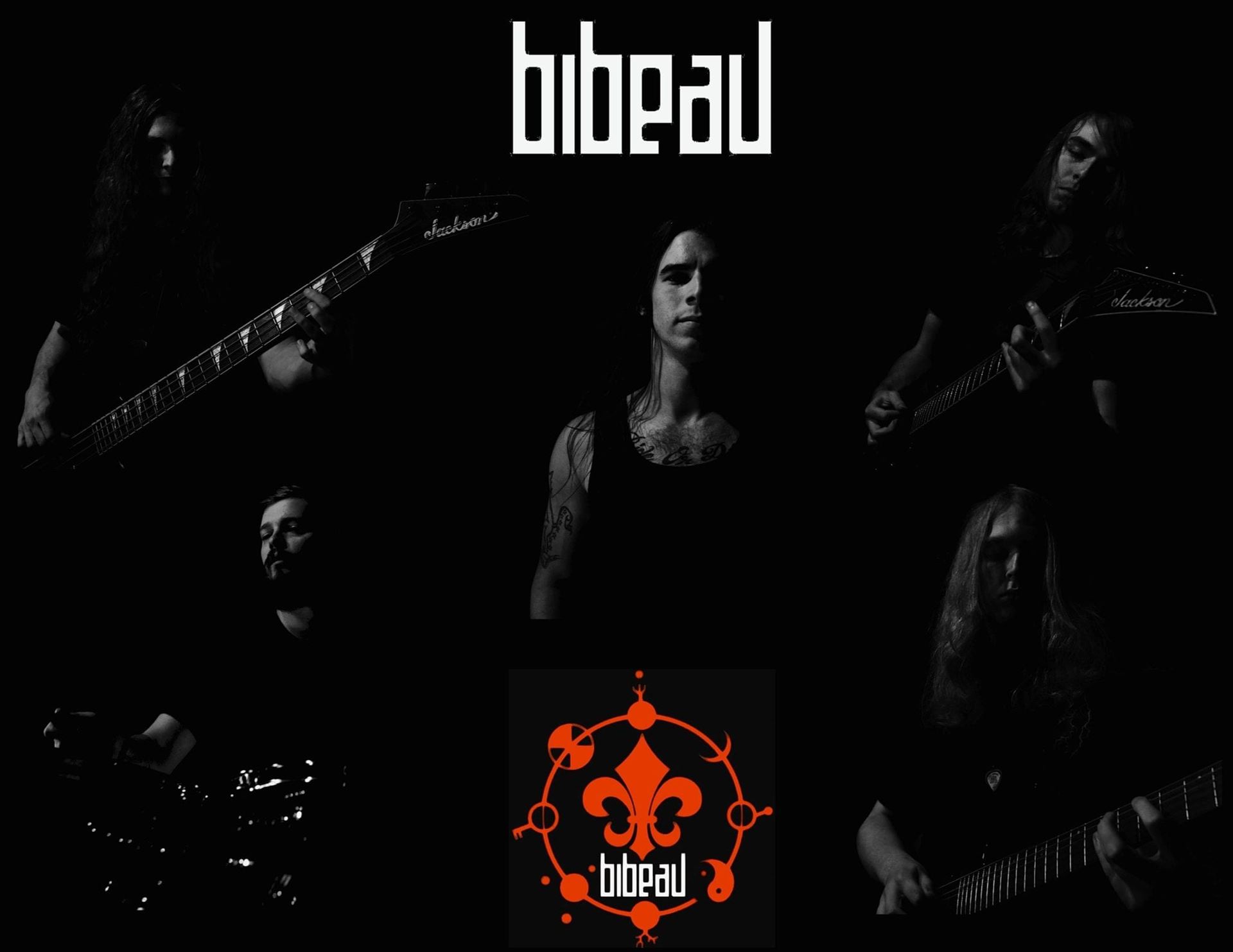 Bibeau has a rare Tyler show booked at Click's Live on Saturday, August 25th with our Louisiana brothers, Anxiety, the mod blues band, Matt Coats Trio and the fantastic female duo from the Dallas area Sweet Chaos (who recently opened for Bowling for Soup). Help break 500 people in attendance! Tickets will be available at the door for the low rock 'n roll price of $7. Must be 18+ to attend unless accompanied by a parent/legal guardian.
Upcoming 10th Anniversary Season at Old Firehouse Announced
The Old Firehouse is an intimate, smoke-free and alcohol-free "coffeehouse" that has made a name for itself by bringing national folk musicians and their all-original music to Edom's unique listening room and stage. Info can be found at theoldfirehouse.net or by calling (903)852-2781.
Concerts are typically scheduled each month from October through April and can be found at theoldfirehouse.net, along with links to samples of the music.
For the 2018-19 season, Old Firehouse will once again be offering Season Tickets for all nine Acoustic Music Concerts. By purchasing this season ticket, you will receive: admission for one person to all nine Acoustic Music Concerts, reserved seating of your choice that will remain yours throughout the season, one "bottomless" cup of coffee at each concert, freedom from having to remember to buy concert tickets month-to-month, advance ticket price for all concerts, and 20% discount on concert series merchandise (hats, t-shirts, tote bags, bumper stickers).
The cost per ticket is $111 (includes sales tax). Once the season begins, these tickets may no longer be available. Checks may be made out to "The Old Firehouse" and mailed to: The Old Firehouse, 8241 FM 279, Edom, TX 75754.
If you do not want to purchase season tickets, admission prices for concerts are $12 in advance and $15 at the door, and events are on Saturday evenings beginning at 7:30pm with doors opening early so the audience can enjoy coffee and desserts that are always available.
Scheduled this season is:
October 20th: Tony Ramey

November 10th: BrownRandy & Friends (Neal Katz & Connie Mims)

November 24th: Beth Wood

December 8th: Terri Hendrix

January 19th: Andy Gullahorn

February 2nd: Beyond the Pale

February 23rd: Tom Kimmel

March 23rd: Jacob Johnson

April 6th: Edie Carey
If you would like to sponsor any of these concerts, please contact info@theoldfirehouse.net.