Pumpjaxe: Unique Urban Axe Throwing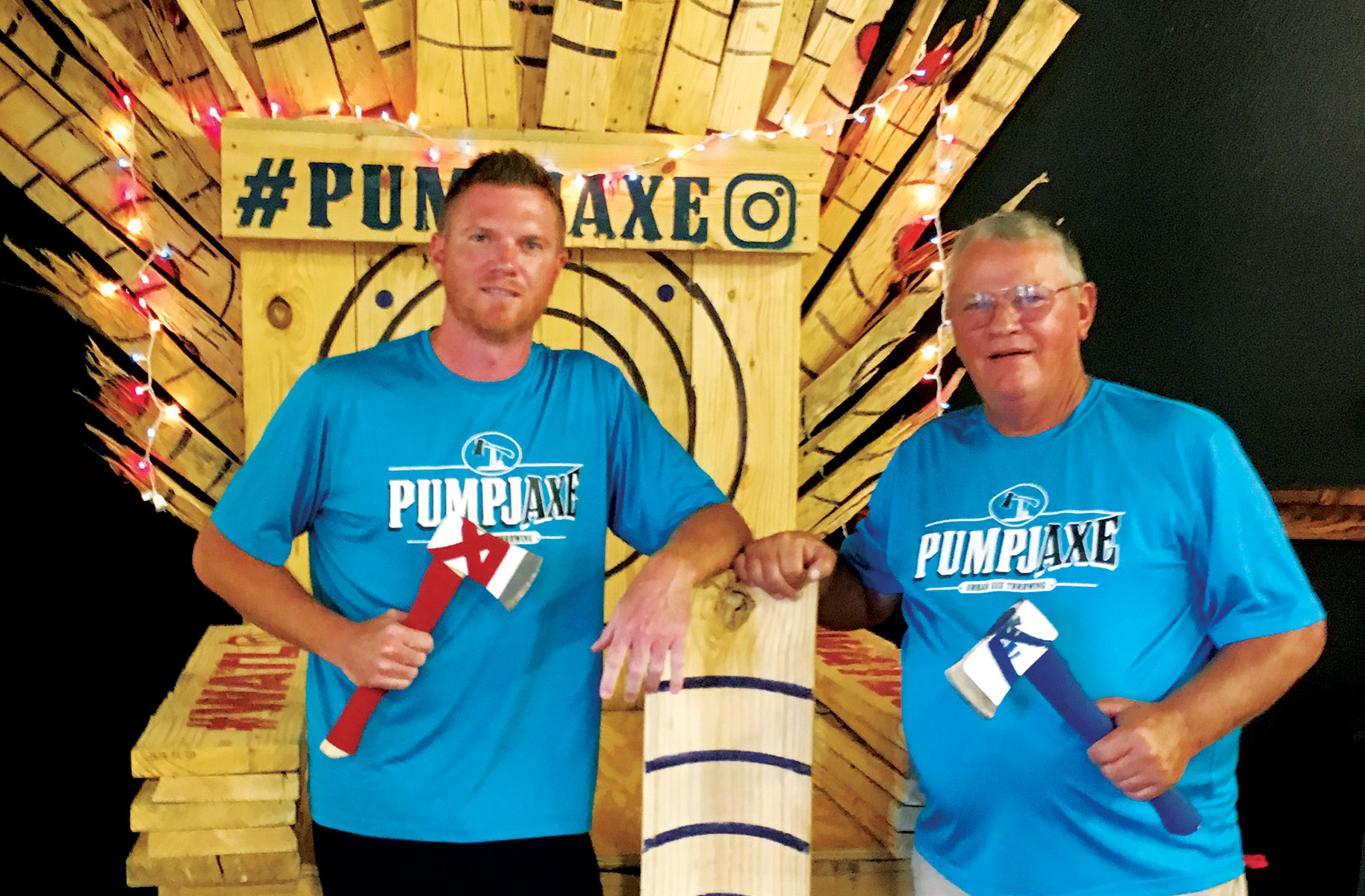 By Barbara Greenbauer
Get ready to throw down…your axe that is! Pumpjaxe is the new East Texas alternative to almost everything you can imagine for fun and sport. The only axe throwing venue of its kind in East Texas, you will be in for an adrenaline, axe-kicking time of competition and fun.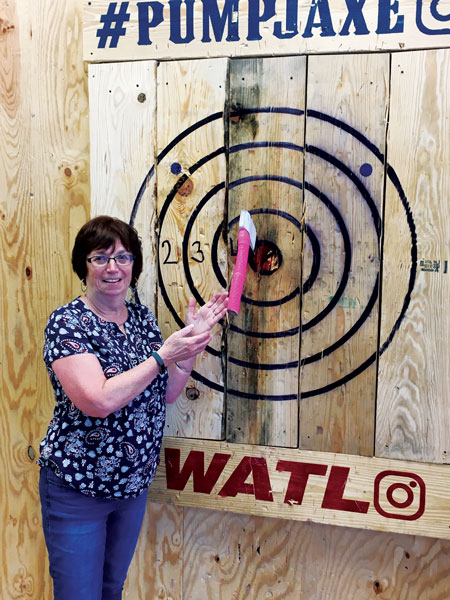 Pumpjaxe is locally owned by the father and son duo of Mike and Josh Wilson, themselves aficionados of the high energy urban axe-throwing culture. It's not a franchise, and Josh will tell you that they do everything from "janitorial, coaching to ax-grinding." Their proud claim to fame is that Pumpjaxe is an accredited member of the World Axe Throwing League (WATL) and featured on ESPN…and those axe throwing competitors mean business! The axe throwing craze has been around for a while, and has now spread worldwide, with the WATL established in 2017 with members around the globe: Canada, the United Kingdom, Denmark, Brazil, Turkey, Russia, Spain, Netherlands, Hungary, Poland, New Zealand, Slovenia, Indonesia and South Africa. 
Being part of the WATL means that you can rest assured that everything in the place is held up to the highest safety standards and regulations. The 3,000 square foot space is equipped with 6 lanes and 12 targets, everything handcrafted by the Wilsons to strict specifications. Safety is top of mind and every single person in the door is coached and guided by an "Axepert." Those instructions include the wearing of close-toed shoes, never leaving the throwing lane with an axe, and putting every axe back in the throwing box between turns. (No passing axes around…ever!)
Next comes throwing instructions and there are different ways to do it. The baseball grip is pretty important, with the grip firm, like you would hold a baseball bat. An important element to the grip is ensuring that the blade isn't rotated to the left or right, but straight so when released, the trajectory is straight on the target. Then you go ahead and bring the axe over your head, like throwing a soccer ball. You can choose whatever style you like, two-handed or single-handed. The axe itself really isn't heavy or awkward, and only weighs about one and a half pounds. 
It isn't as easy as it looks. The group up at the targets tonight is a mixed bag…men and women, friends and family out for a unique evening of competition and laughs. It's actually the women who are sticking more targets, and as Josh explains, "Anybody can come out and do well. You don't have to be a super athlete or have tremendous upper body strength." Pumpjaxe opened the beginning of June and Josh says "60% of our customers have been women and we have a 40% retention rate of folks who try it once and get hooked."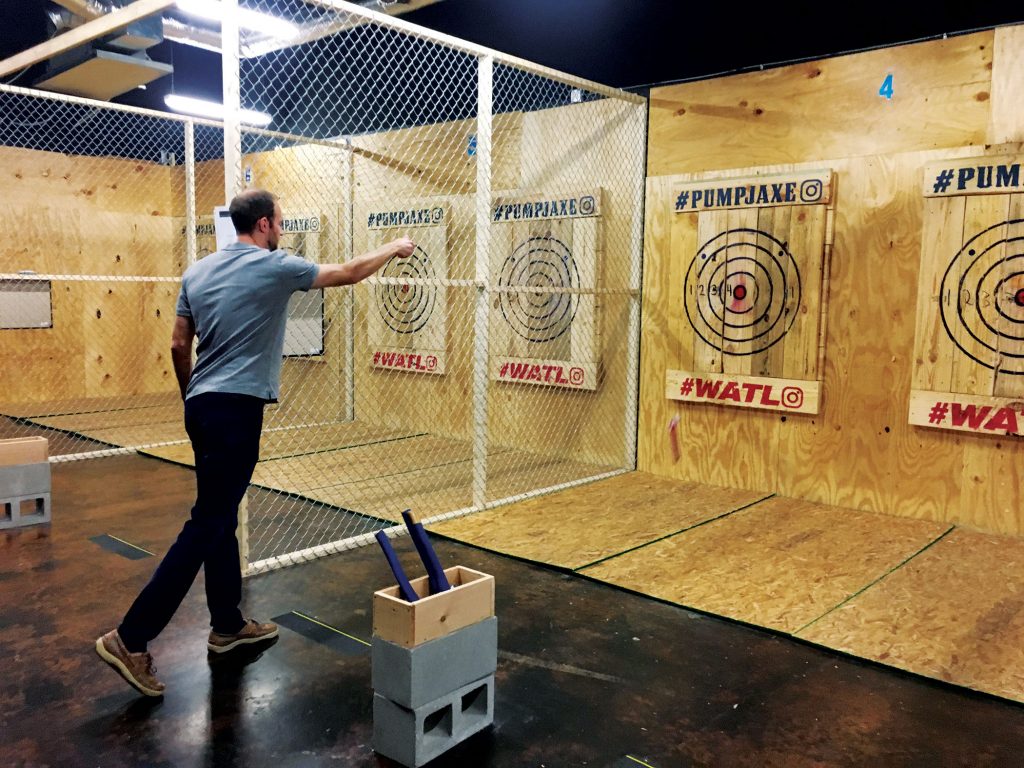 There are some kids hanging around to watch, and the Wilsons go by the rules that kids have to be 11 or older to throw with parent supervision. The actual throw areas are outlined in orange, and the high screens between lanes make it "safer than darts" said Josh. The Wilsons patrol the action constantly, changing outboards and keeping track of throw time.
It's a real adrenaline rush, especially when the axe hits the target and sticks. I gave it a try and it's a great feeling when you make it stick! Nick and Deanne Williams were throwing against each other, and the action was fierce and competitive. Deanna said, "It's really a challenge and we both want to practice and get better." The couple was there to "support local business in Tyler, and we love the easy, fun atmosphere in the place." 
It's a sport unlike any other, and Pumpjaxe is already making a name for itself, hosting every kind of gathering, from birthday parties to company events to bachelor/bachelorette parties. One group of guys hit the targets after gifting the "father to be" with a diaper party. You can BYOB, (just wine and beer and no glassware) and your own food as there are lots of tables and places to eat and watch the action. The Wilsons plan on building a bar countertop where folks can get a birdseye view of the throwing. You can buy Pumpjaxe t-shirts and koozies to remember your visit….and there are even Pumpjaxe specialty axes for $30 to be had!
Back to the axes…each player gets 10 throws per match. Players compete by throwing their axes at the same time, standing 12 feet behind the target. Participants throw their axes from a 3-foot wide box. The typical stance is a lead foot and a back foot. Both players retrieve their axes simultaneously and scoring commences. Throwers get 6 points for a bulls-eye, 4 points for the blue ring, 3 points for the red ring, 2 points for the green ring and one point for the black ring. Kill shots are the almost impossible to hit small spots on the target, worth 8 points, only on the final throw. If your axe falls out of the target, the throw generates 0 points. (There was a lot of that happening, with accompanying groans!)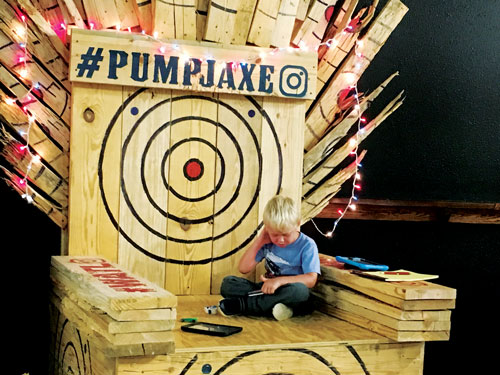 Walk-ins are encouraged, and everyone gets the same safety and game instruction. Reservations can be made online and a liability waiver is available too and saves time when you get there. Walk-ins are $20 for an hour of throwing and groups of six and more pay $35 for 2 hours of play which includes a private lane and personal coach. Pumpjaxe also has a corporate rate for 30 or more people at $30 per person for 2 hours. Pumpjaxe is all about giving back to the community too, so there is a great Heroes discount of 10% for military, first responder's doctors and nurses. What a super idea for a birthday, and if you bring 10 or more people, the birthday individual gets in free!
Take a closer look at the Pumpjaxe logo and you'll spot an axe adorning the top of a very well- known sight in these parts, a pump jack working an oil well. Josh said, "We want to be the spot for East Texans to relax, have an alternative to dinner and a movie, and enjoy some great competition." Plans are in place to begin fall league teams and even the opportunity to host a Fantasy Football Draft party including two hours of draft and axe throwing. Pumpjaxe also hosts Thursday night Ladies Nights with a 10% discount.
Bring out your inner lumberjack and throw down at Pumpjaxe! Pumpjaxe is located on Old Jacksonville Highway, at 15902 CR 165, Suite C, (just south of Bruno's Restaurant). You can call them at (903)630-6666 or make your reservation (usually two days notice in advance) at pumpjaxe.com. They can be found on Facebook at pumpjaxe. Walk-ins are welcome Monday-Thursday 3-9pm, Friday 3-11pm Saturday 12 noon-11pm, and Sunday 12 noon-7pm. Reservations are available Monday-Thursday from 3-9pm, Friday 3pm-12 midnight, Saturday 12 noon-12 midnight, and Sunday 12 noon-7pm. Groups of 6 or more can schedule anytime from 8am throughout the day. Check out their FB page for special promotions that are happening all the time!

Holiday in the Garden and Bazaar opens Dec. 14th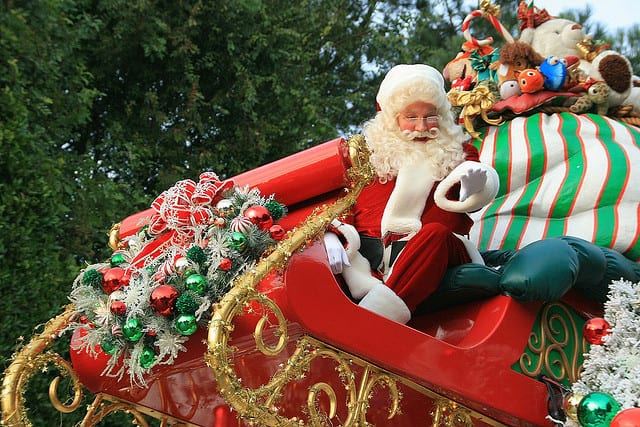 The Tyler Rose Garden and Center is hosting the 14th Annual Holiday in the Garden and Bazaar on Dec. 14 from 10 a.m. to 8 p.m. The Rose Garden and Center is located on 420 Rose Park Dr.
This year's event features a holiday costume contest and a gingerbread house display made by Tyler residents, businesses and youth.
Other free activities include train rides in the Garden, storytime with Mrs. Clause, a North Pole workshop where children can make a craft and a station where letters to Santa and cards to U.S. service members can be written.
More than 55 bazaar vendors are scheduled to provide a unique holiday shopping experience for everyone inside the Rose Garden Center. Food trucks and a Kid Zone will be available for a fee.
KLTV-7's own Santa Scirto will be in the Garden from 3:30 to 6 p.m. for photos. Live entertainment is scheduled throughout the day. Visit TylerParksandRec.com for a complete list of activities and events.
The Parks Department will be collecting unwrapped gifts for the Salvation Army's Angel Tree during the event. Event-goers are invited to bring gifts for children as well as senior adults. There will be a drop-off box inside the Rose Garden Center.
This year's sponsors include the KLTV-7, Owen Family Foundation, Prothro – Wilhelmi and CBS – Contractor Builders Supply.
In addition to Holiday in the Garden, the Rose Garden will remain "dressed for the holidays" through Dec. 28. The Rose Park Drive entrance gate into the garden will be locked from Dec. 2 through Jan. 3. Access to the garden will be permitted through the Rose Garden Center building between 8 a.m. and 5 p.m. Monday through Saturday and 1 p.m. to 5 p.m. on Sundays. There are special evening times scheduled for visitors to see the garden from 5 to 8 p.m. through December. They are as follows:
Dec. 11 through 14 (Holiday in the Garden and Bazaar event day)
Dec. 18 through 21
Dec. 26 through 28
For more information about the event or to be a vendor, please contact Debbie Isham, special events/recreation manager, at (903) 531-1214.
Get Ready for 2019's Blue Santa Pub Crawl Saturday, Dec. 14th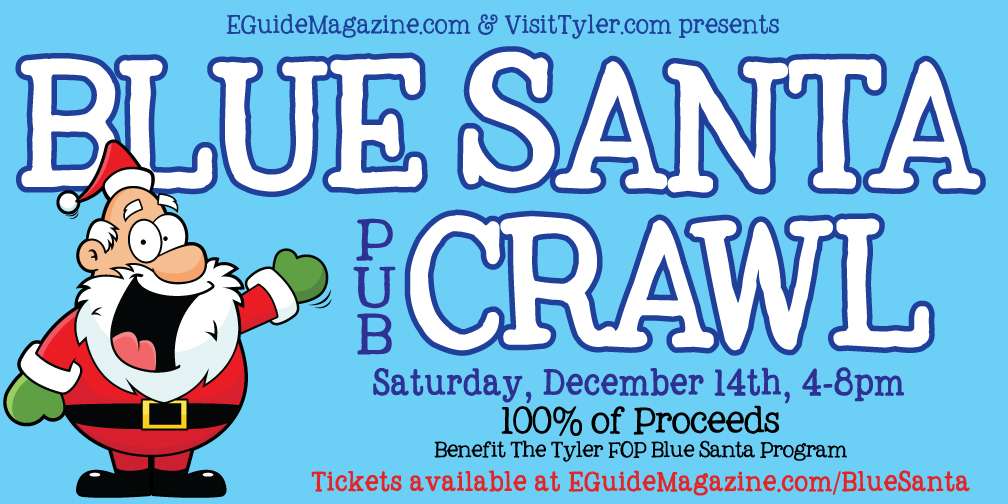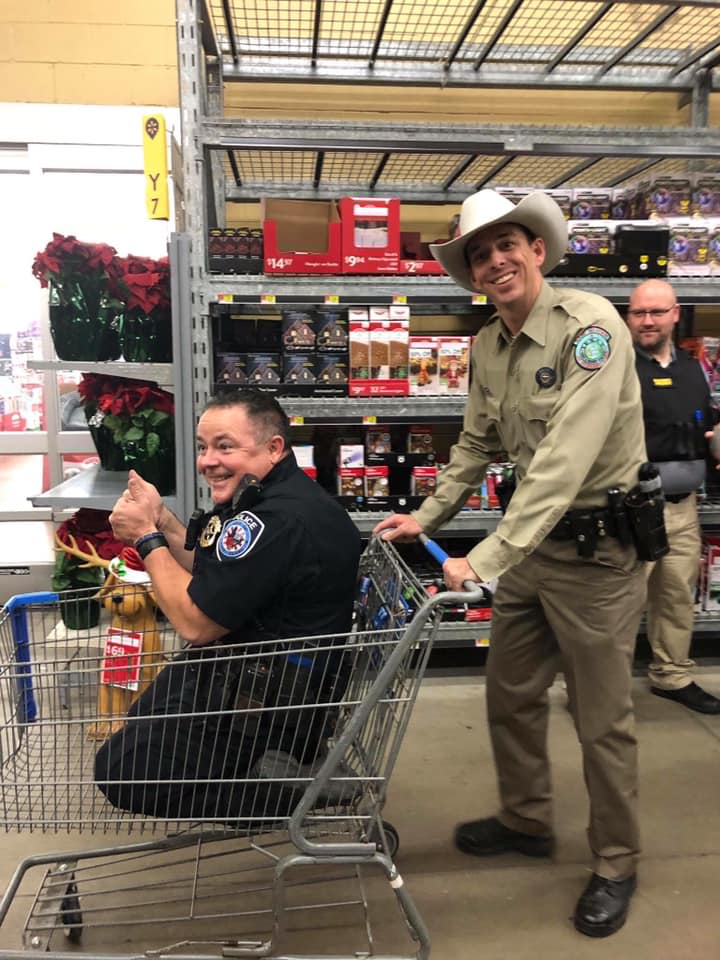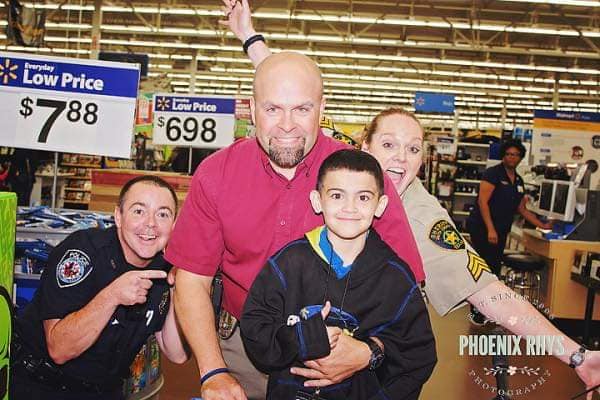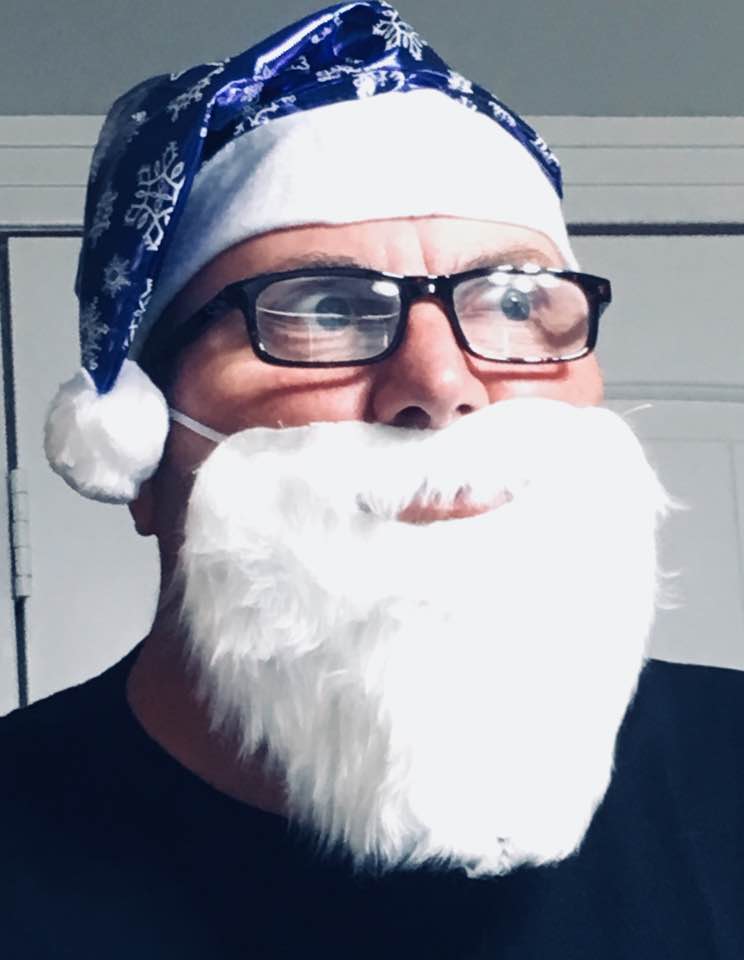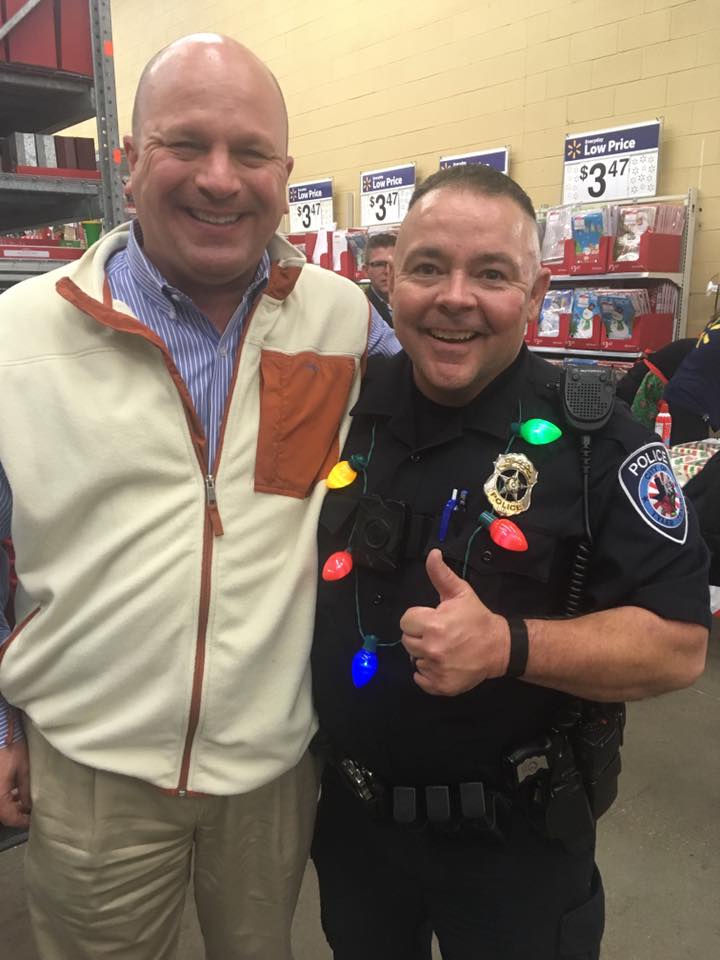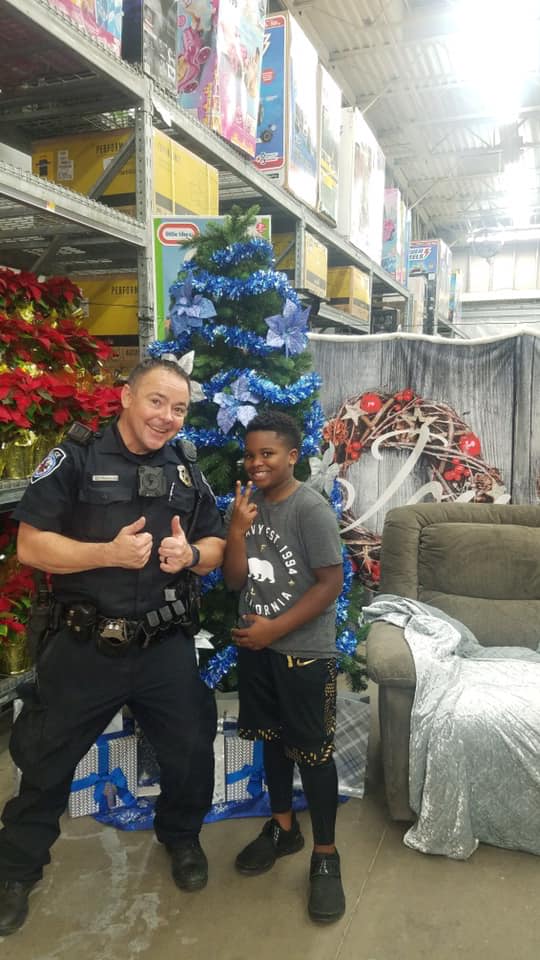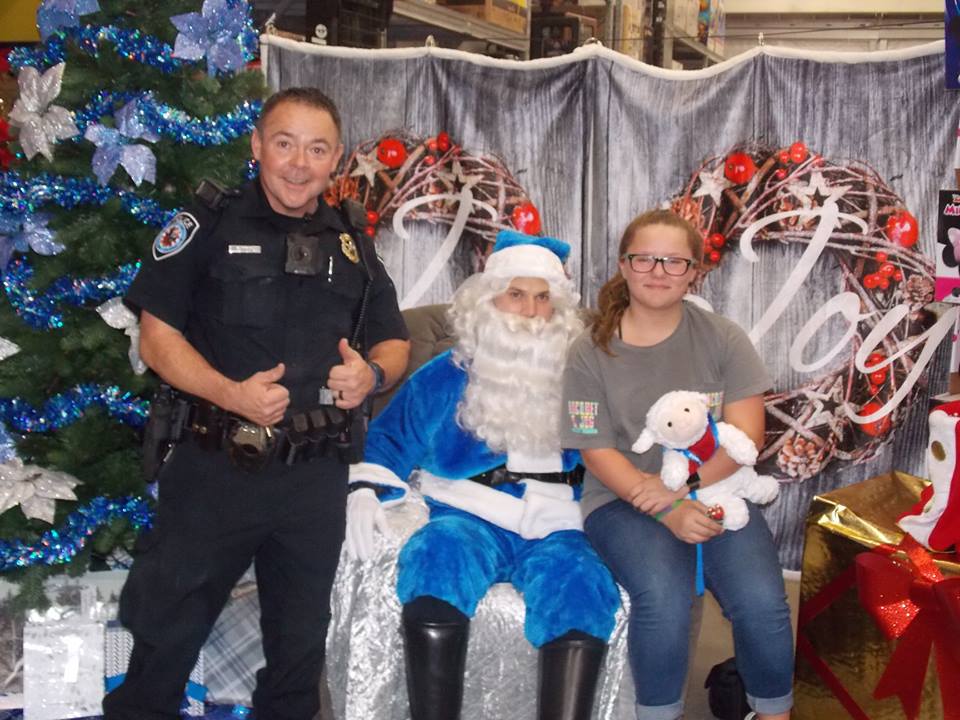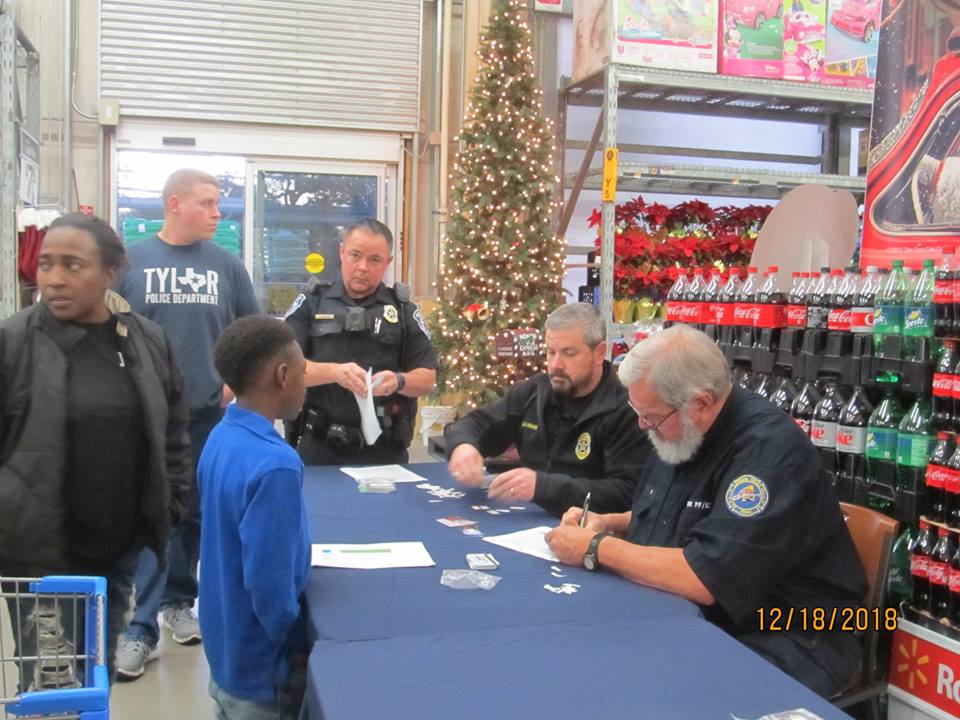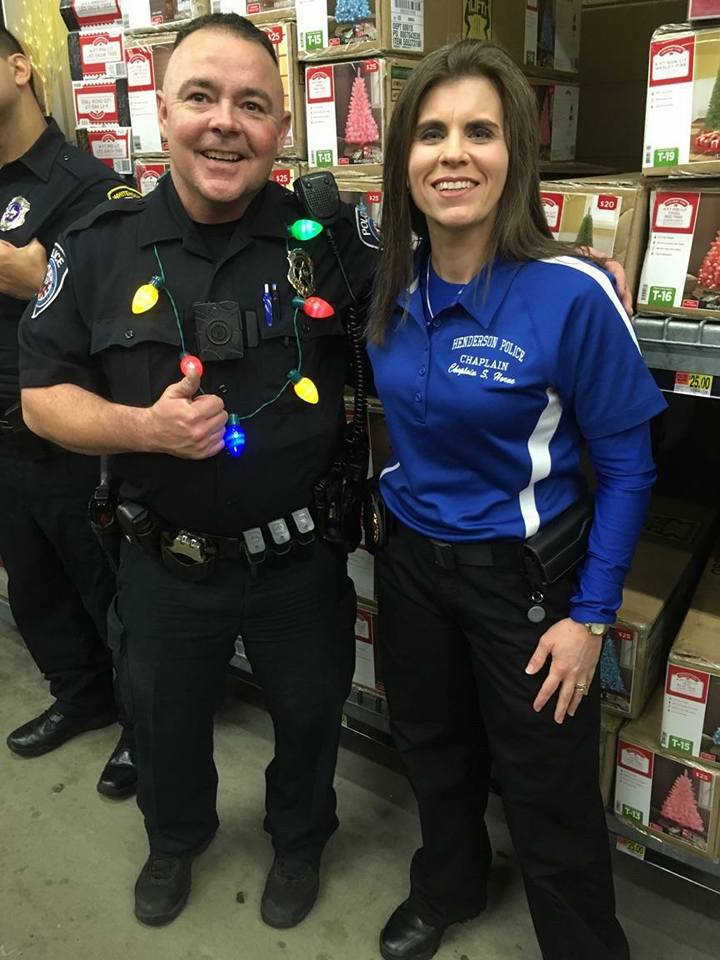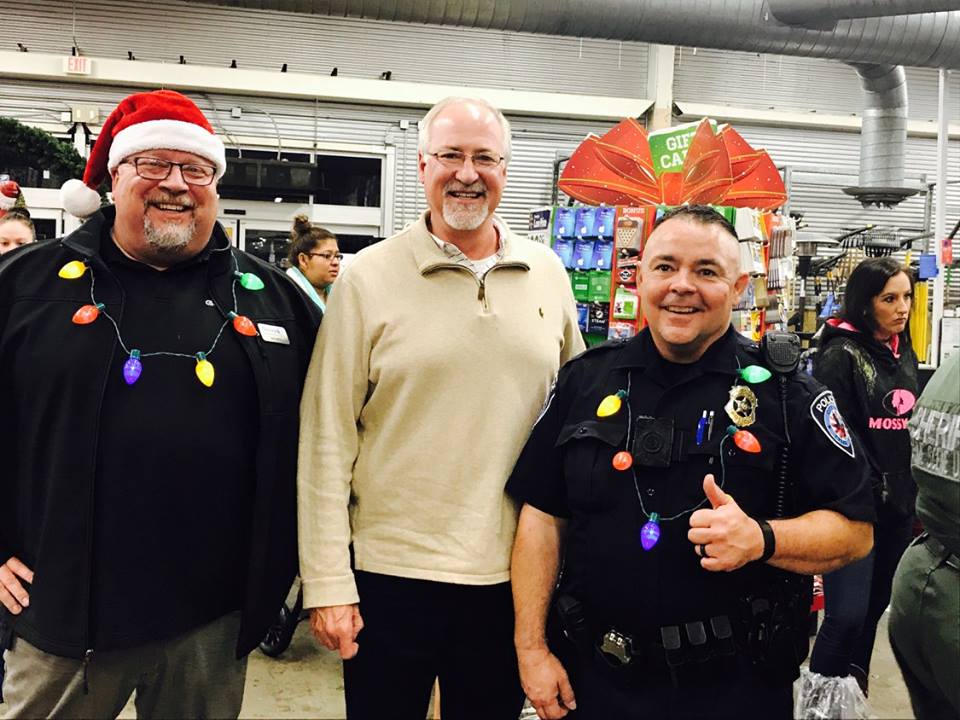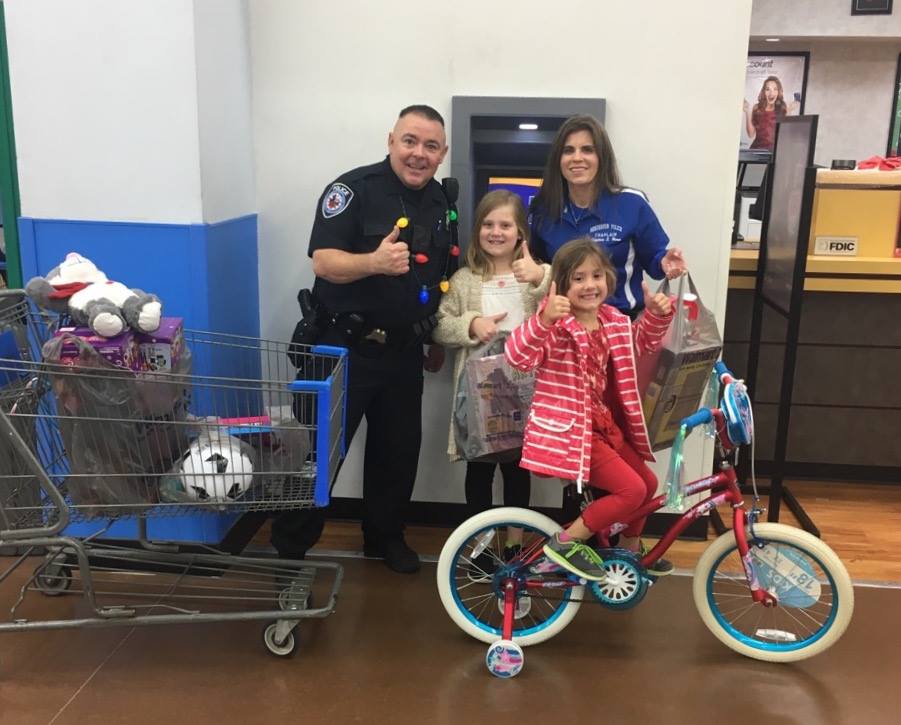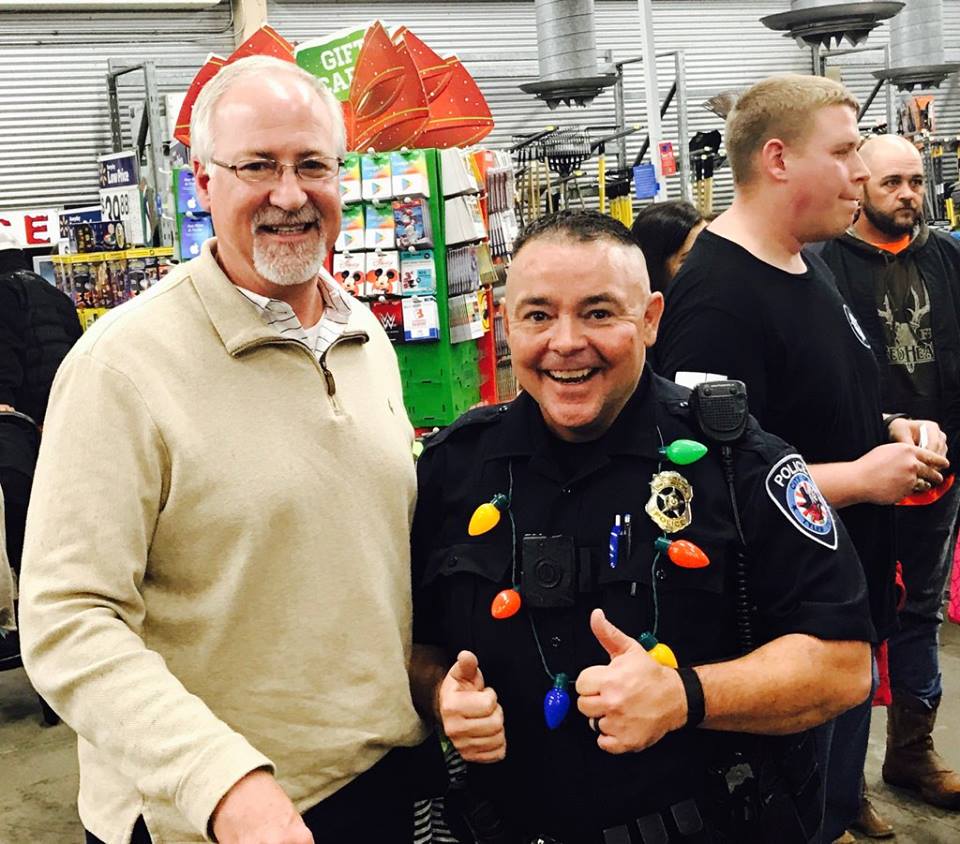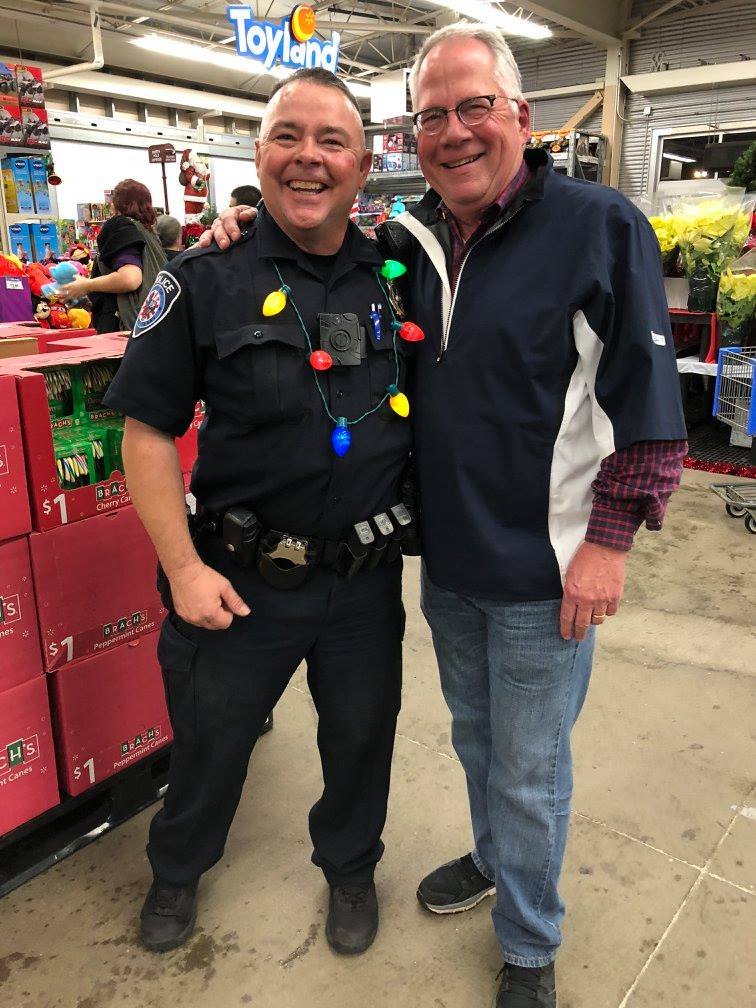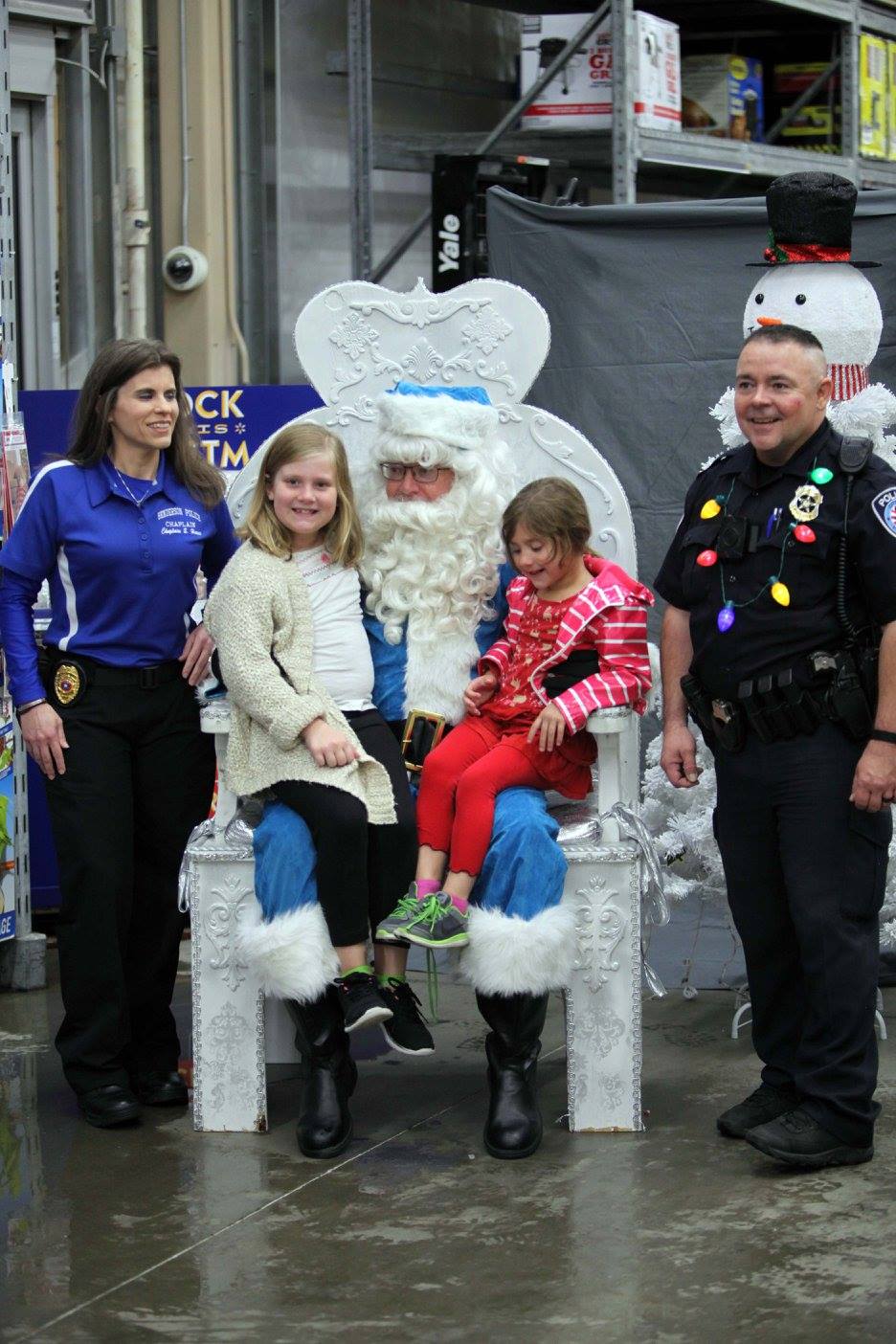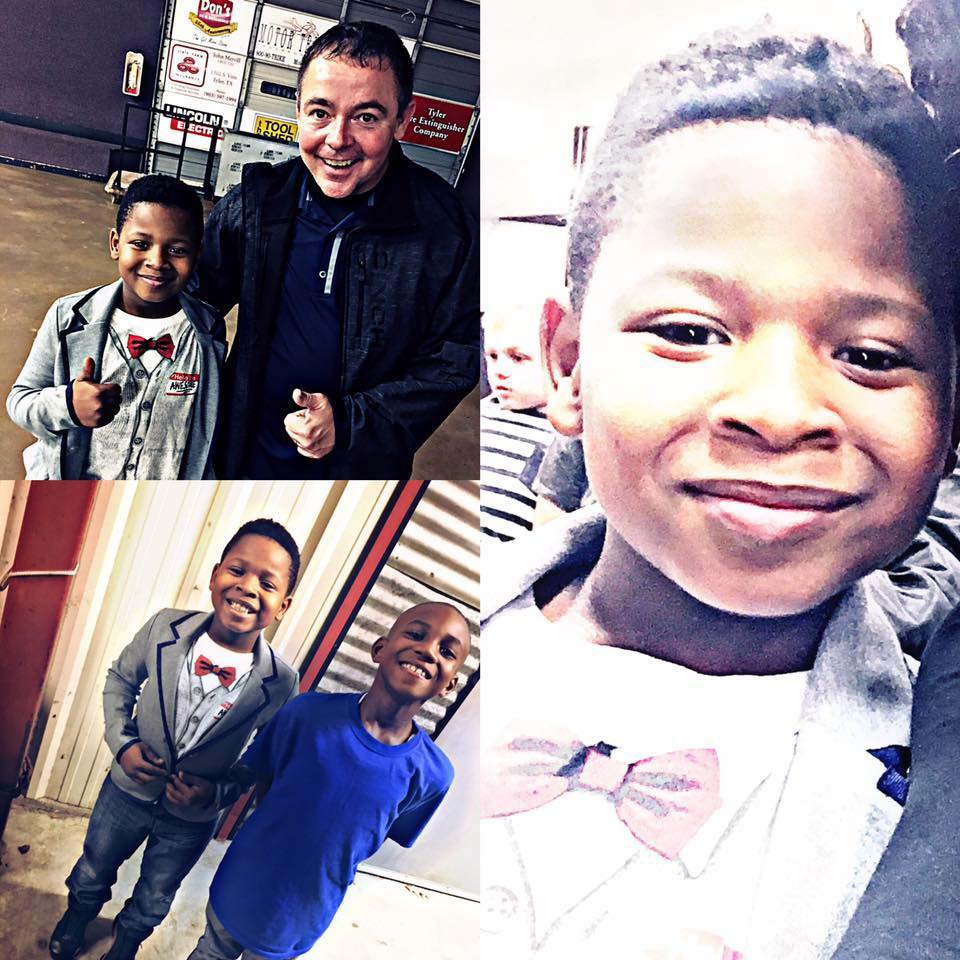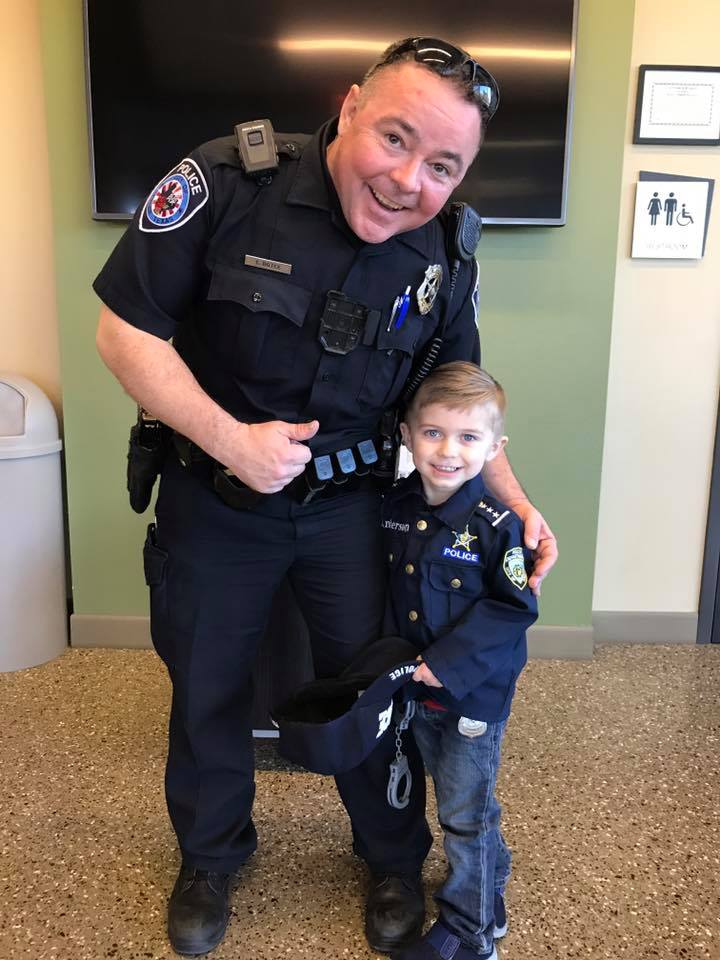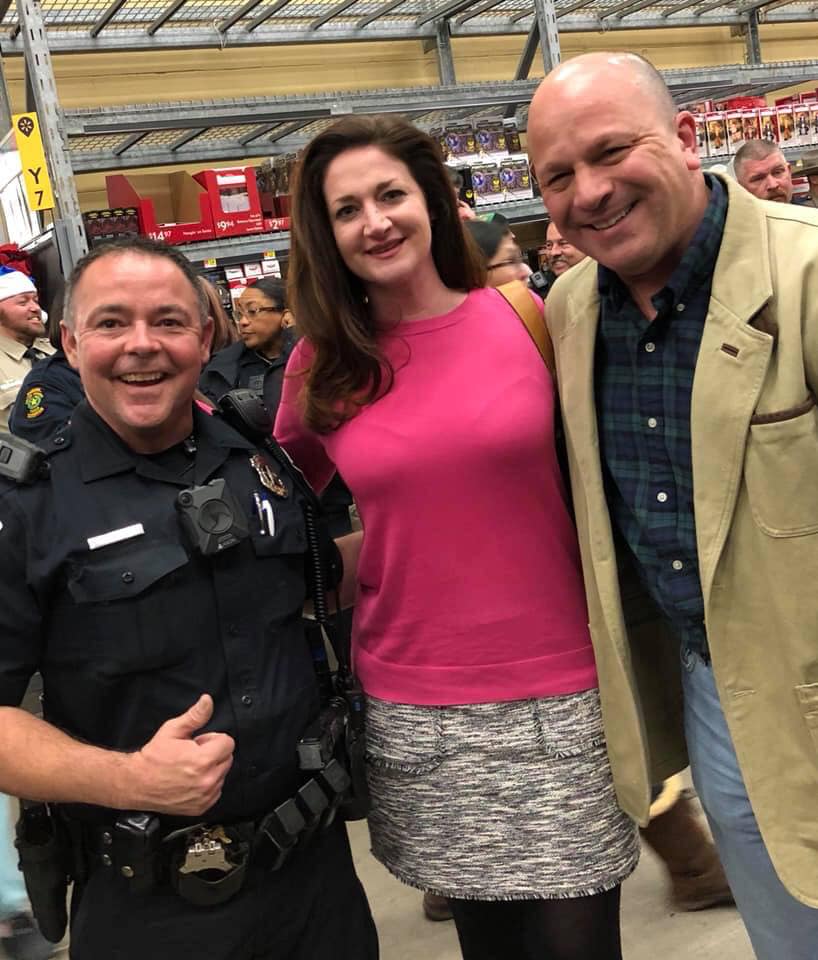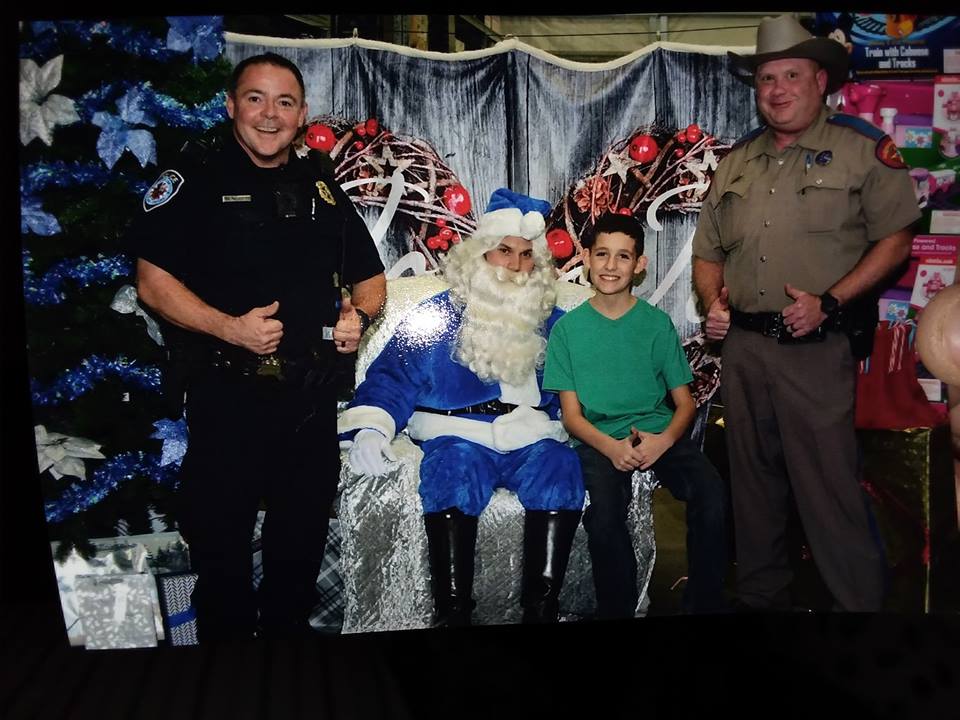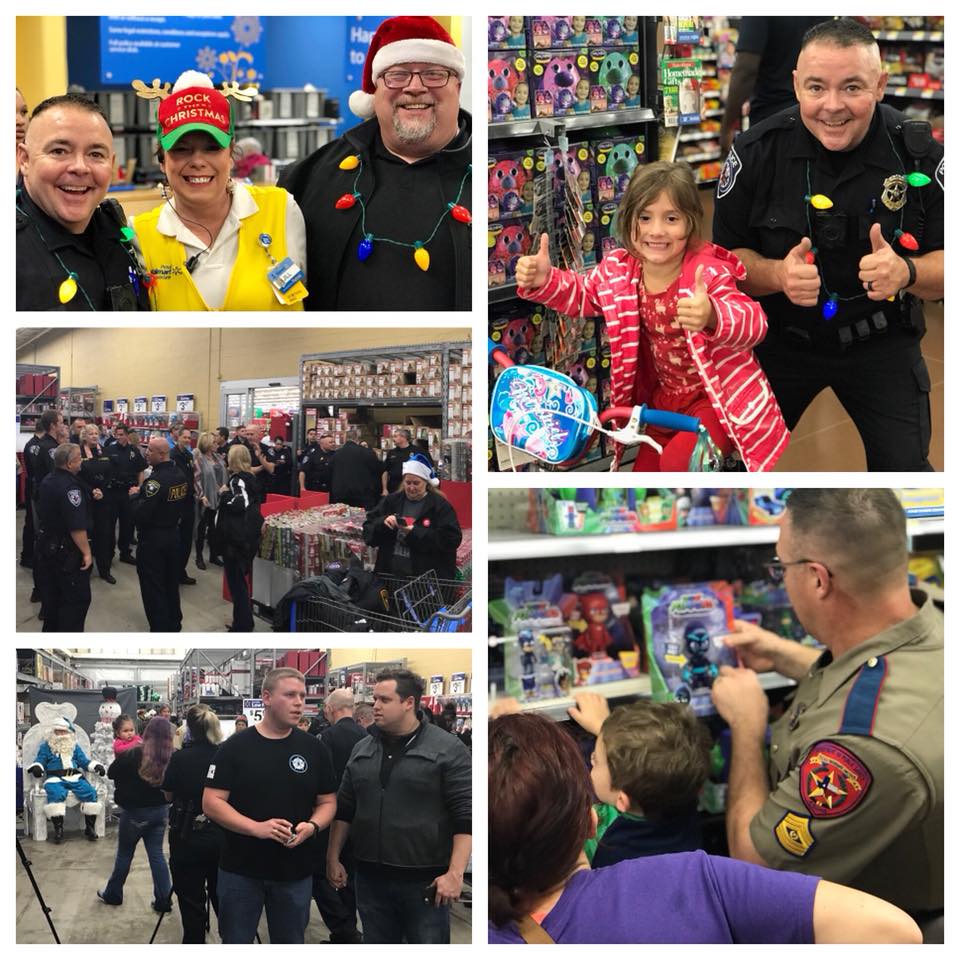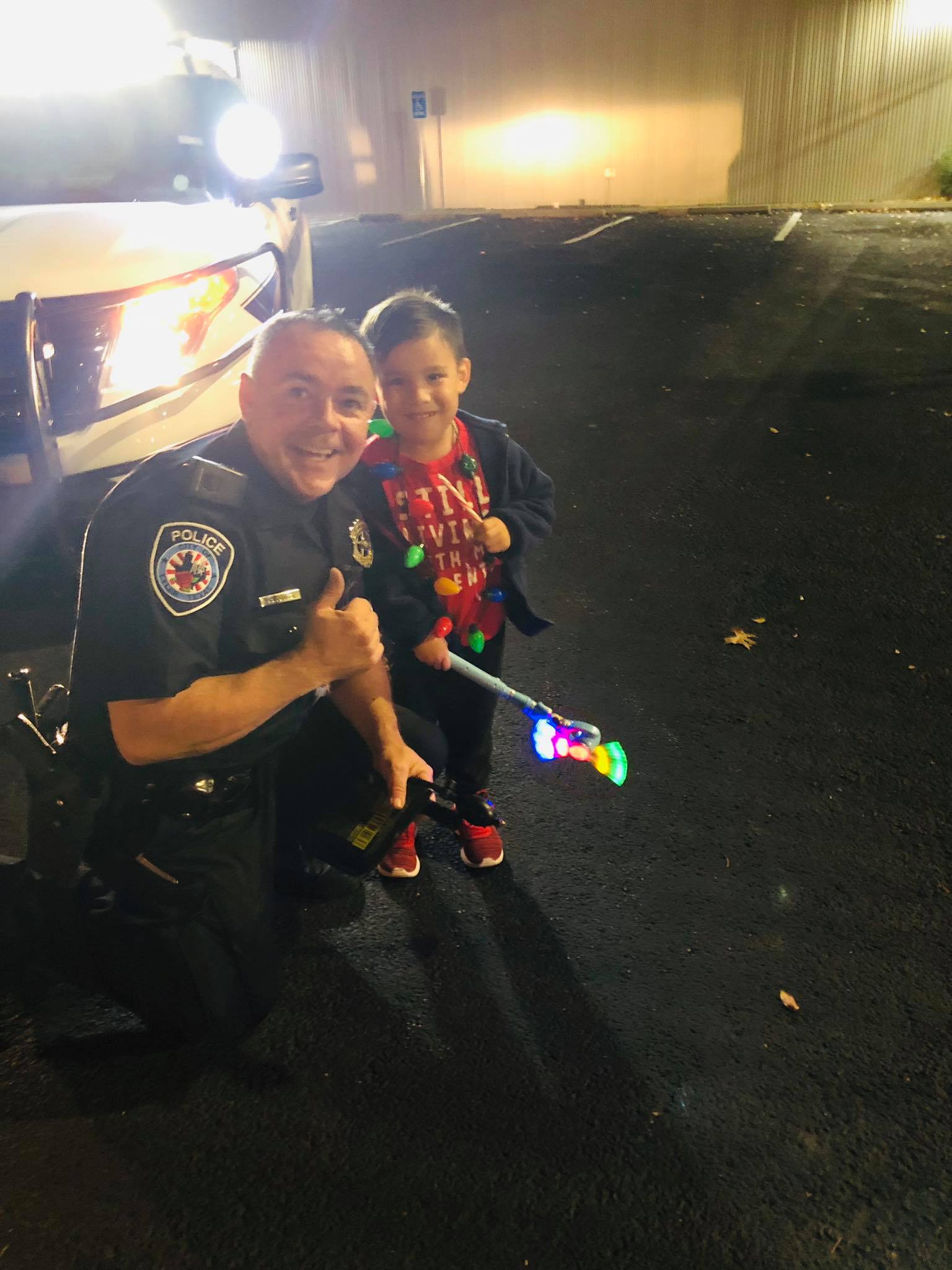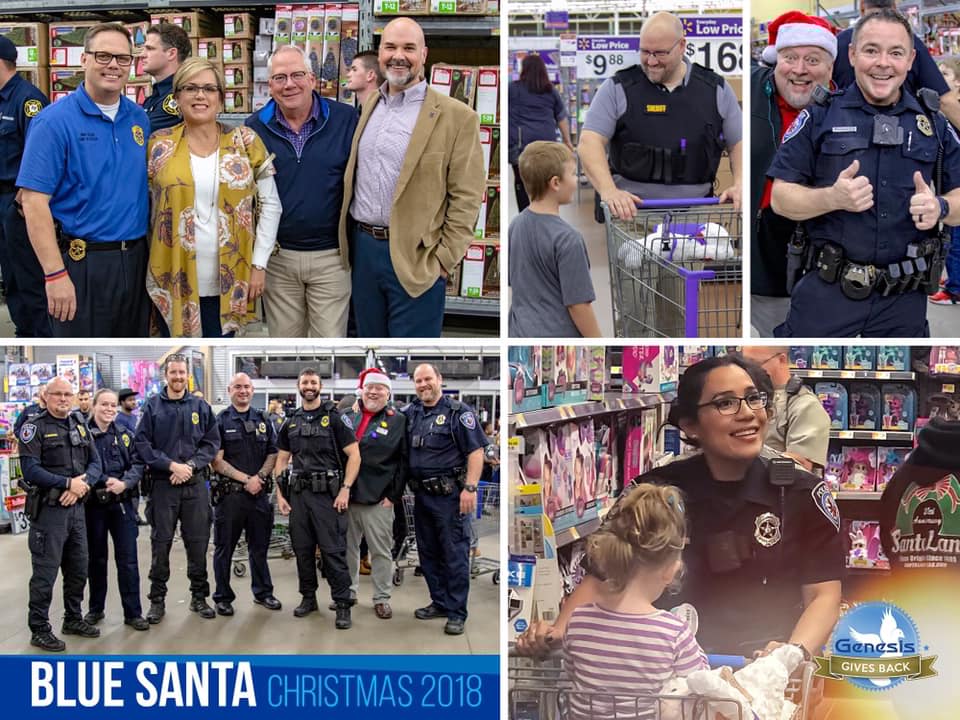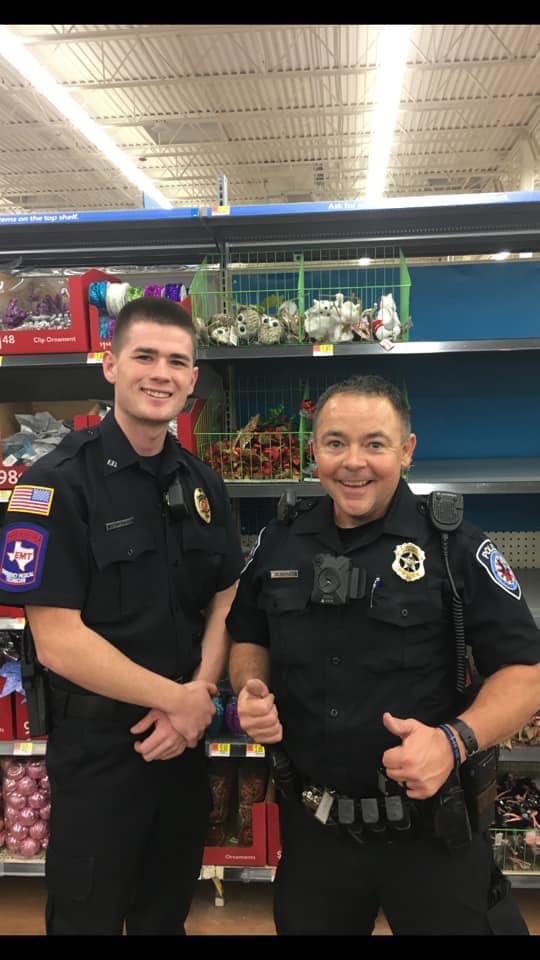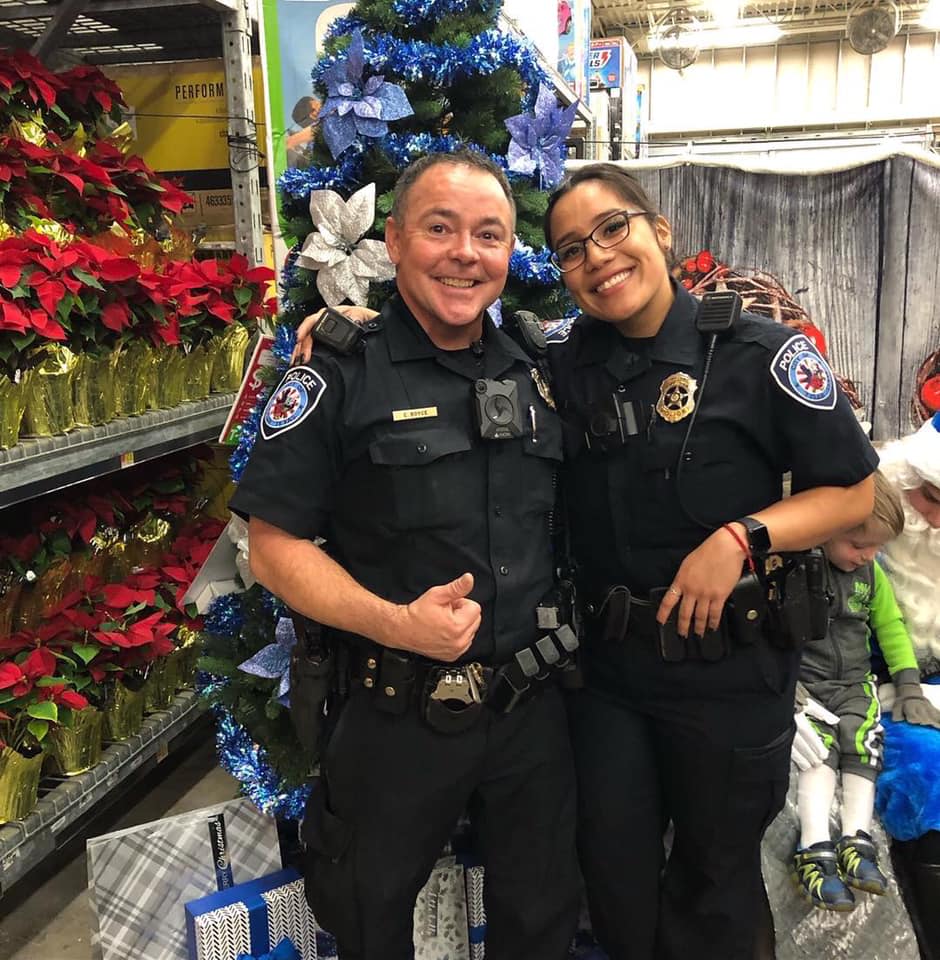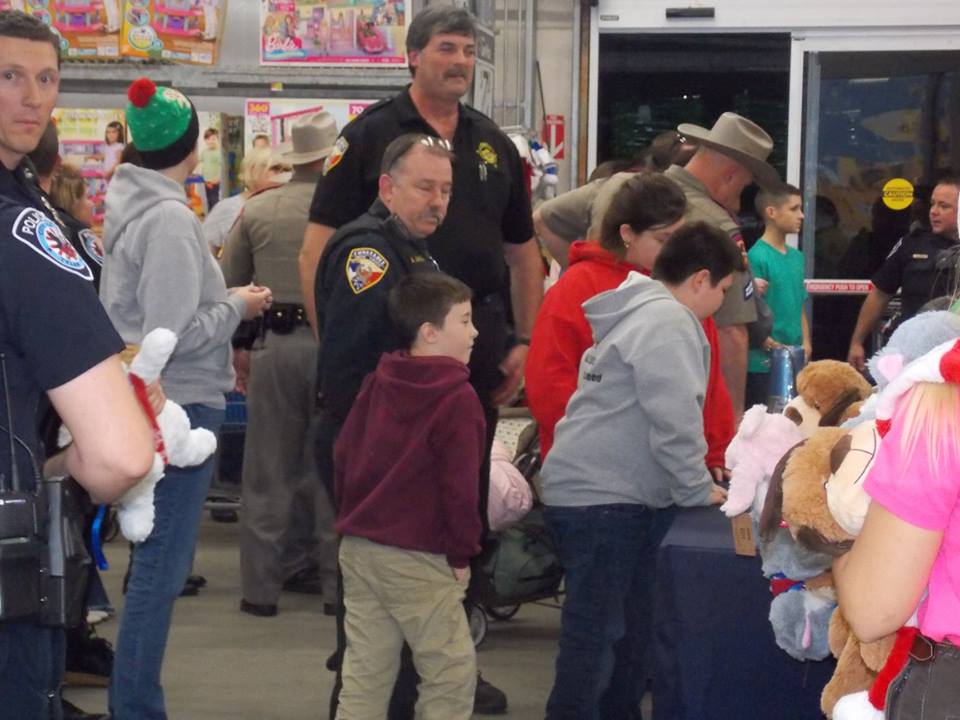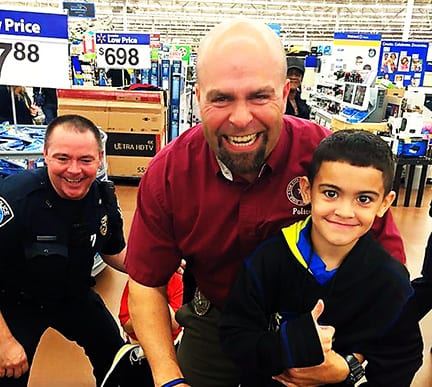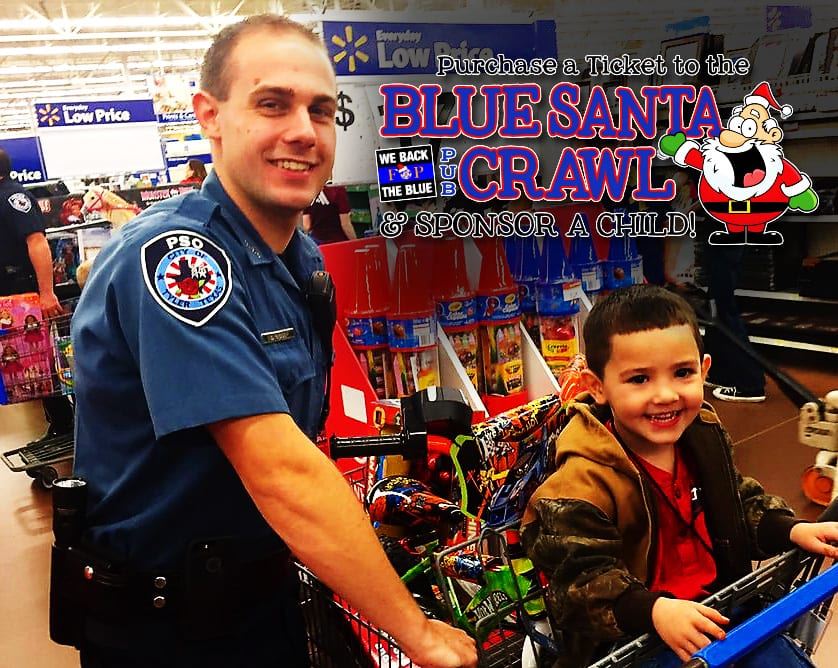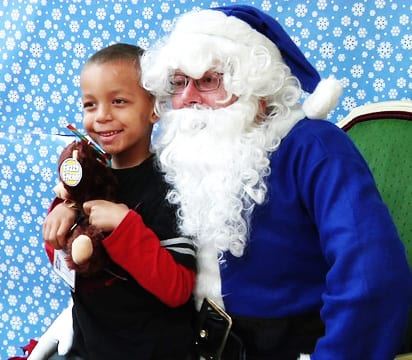 100% of the Proceeds go to support a Child!
Eat, Drink, Be Merry, Have Fun & Make A Difference in a Child's Christmas

Are you looking for a way to get on Santa's good side this year? Turns out you don't have to wear red to be Santa Claus this Christmas! All you have to do is buy tickets and have some fun at the 3rd Annual Blue Santa Pub Crawl!
That's because 100% goes to the children in the Blue Santa program that focuses on giving gift cards to needy children each year during the holidays. Yes, 100% of your ticket cost goes directly to local children in Tyler, Texas.
Saturday, December 14th, 4-8pm, you can both make Christmas extra special for a child plus, you can have some fun in the process.
At the 3rd Annual Blue Santa Pub Crawl, the fun starts when the sun goes down and adult soon-to-be Santas come out to play in Downtown Tyler. Here's how it works:
Purchase a ticket online at

eguidemagazine.com/bluesanta

. Tickets are $25 before 12 midnight December 13th and $35 the day of the event at the check-in table at ETX Brewing.

Check-in at

ETX Brewery

, 221 S. Broadway, starting at 3pm to get your Blue Santa t-shirt, lanyard, instructions, and Fun Map.

Then wander around Downtown Tyler and pick up pieces to your Blue Santa costume at different locations.

There will be Santa hats, beards, noses, jingle bells, blinking rings, flashy necklaces, gloves, and a few surprises!

There is no schedule – just wander around, have fun, and make a difference.

Locations on the Crawl are to be announced soon. To sign up, email us.

There will be a group photo at 8pm at

ETX Brewing

of everyone in the Blue Santa costumes.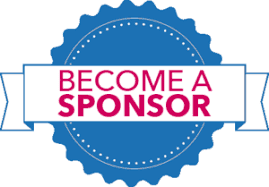 You can also sign up to be a sponsor – helping to make a difference this holiday season. Sponsorships are Mrs. Claus Sponsors, Rudolf Sponsor, and Santa's Little Helpers Sponsors. Details HERE.
Parking is always free in the parking garage and on the square. Valet parking is available on the square after 5pm.
You really can #havefunmakeadifference this Christmas!
Tickets and details are available at eguidemagazine.com/bluesanta.
The Blue Santa Pub Crawl is presented by EGuideMagazine.com and Visit Tyler in conjunction with the monthly Hit the Bricks – Second Saturday Downtown events.
100% goes to the children in the Blue Santa program that focuses on giving gift cards to needy children each year during the holidays.
The Blue Santa Program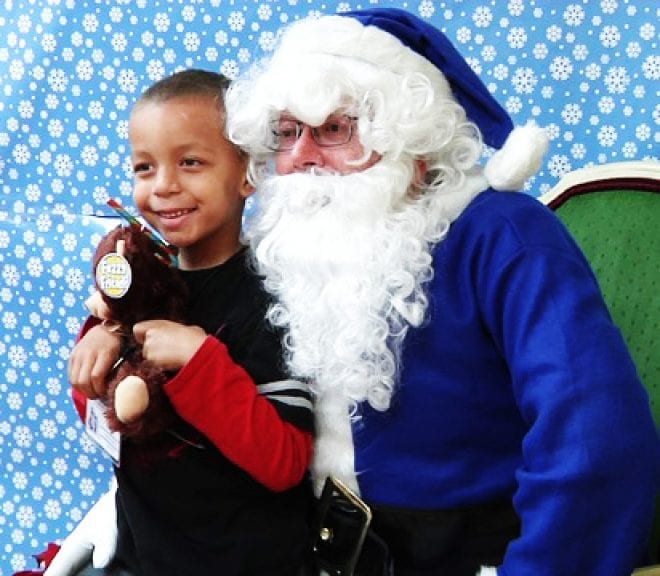 The Blue Santa Program is a non-profit outreach program that focuses on giving gift cards to needy children each year during the holidays. Each year the Police provide children that might not have Christmas with gift cards to WalMart.
By purchasing a ticket, you are making a donation to the Blue Santa program. Tickets are non-refundable. This is a rain, snow or shine event.
"It's amazing to watch the children's excitement as they pick out Christmas presents. It's extremely humbling to see that some select presents for their family and sometimes food and other necessities," said Chuck Boyce, Community Resource Officer with Tyler's Police Department.
"The Blue Santa shopping trip is truly the highlight of my Christmas every year."
"Our service to children began back in 2009, serving families in need during the holiday season. With our Blue Santa program, area police officers nominate children that are underprivileged, child victims, and/or are witnesses to crimes that they meet in the community to take Christmas shopping with police officers."
For questions, call EGuide Magazine at (903)630-3030 or email eguidemagazine@gmail.com.

Happy New Year: Events & More

Are you looking forward to 2020? EGuideMagazine.com has got you covered with a ton of events and things to do in #tylertx.