Swag day/grand opening celebration – complete with drive-thru promotions – scheduled for Oct. 29th!
WHO:             7 Brew, the drive-thru coffee concept revolutionizing the coffee industry through its speed, quality products, genuine connection, and kindness.
WHAT:          7 Brew today announced the expansion of its drive-thru coffee concept in Texas – opening its first-ever location in Tyler at 101 Cambridge Rd. To kick things off, the company is hosting a grand opening celebration at the new location on Oct. 29 from 5:30 a.m. to 11 p.m. CT.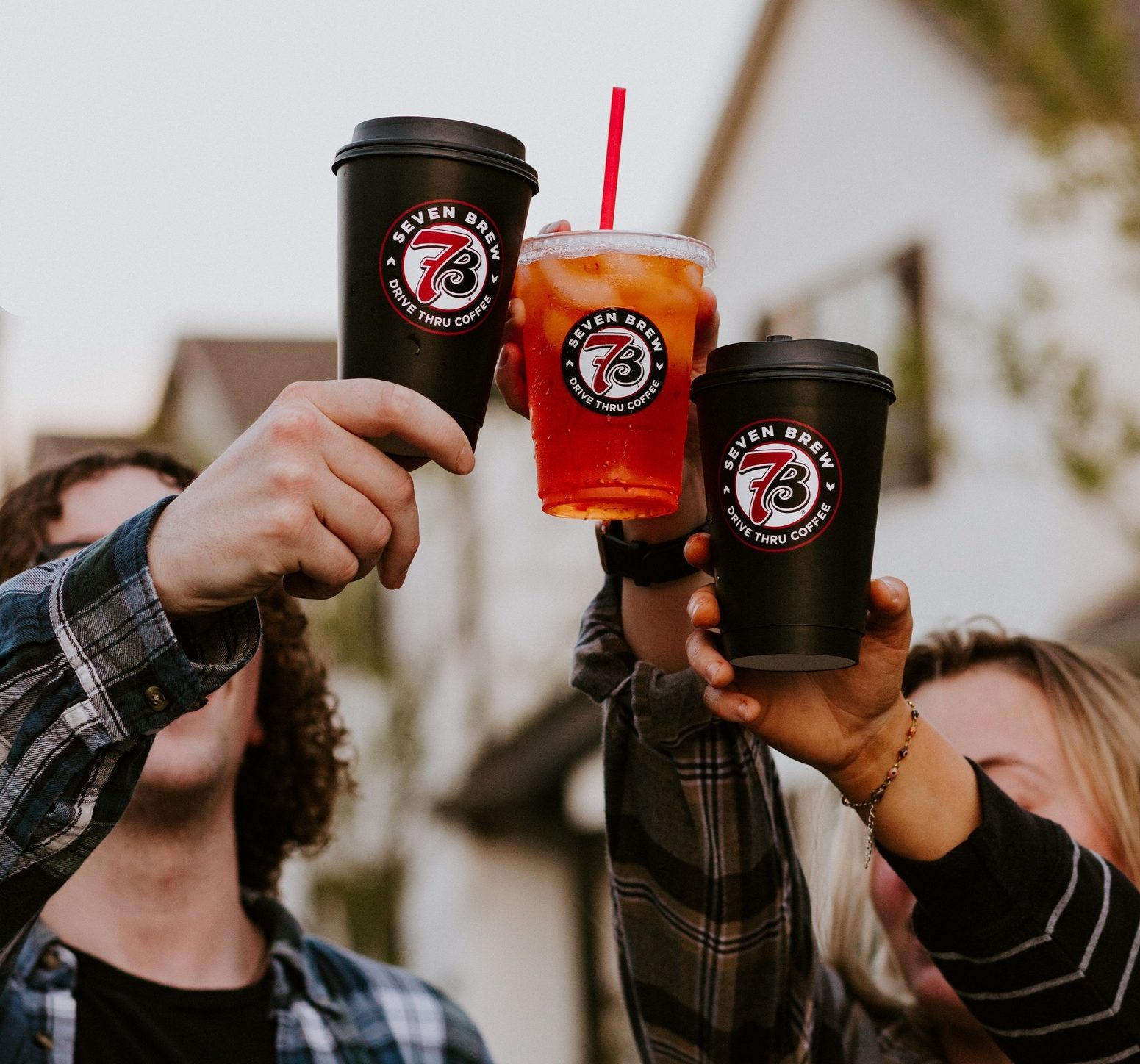 Local Tyler residents can experience all that 7 Brew has to offer – from its fun and energetic staff to the wide array of coffee beverages, infused energy drinks, smoothies, teas, and more. The brand boasts a one-of-a-kind drive-thru experience that will put a smile on your face, while giving you that morning or afternoon jolt of energy. Customers who visit the new location on grand opening day will receive free 7 Brew swag with the purchase of any large beverage, while supplies last.
For more information or to find a 7 Brew location near you, please visit www.7brew.com.
WHEN:          Saturday, Oct. 29 from 5:30 a.m. to 11 p.m. CT
WHERE:       7 Brew
101 Cambridge Rd.
Tyler, TX 75703
MORE:          7 Brew serves espresso-based coffee, chillers, teas, infused energy, sodas, and more. In addition to its mission of cultivating kindness, 7 Brew is committed to the communities it serves. For more information, visit www.7brew.com and follow 7 Brew on Instagram (@7brewcoffee), TikTok (@7brewofficial), Facebook (facebook.com/7brewcoffee) and Twitter (@7BrewCoffee).