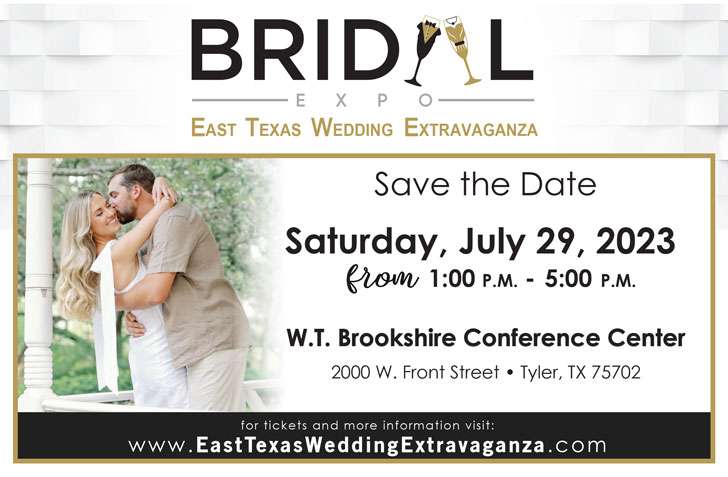 By Johnny Griffith
Earlier this year we introduced you to Sean Berry, a local musician who has been making waves in East Texas and beyond.
The son of country music artists John and Robin Berry, Sean has crafted his own sound which shines through clearly on his recent album release, "Wildfire," a 7-track EP that became available on streaming platforms September 7th.
Armed with a solid mix of songs penned by Sean himself, "Wildfire" takes aim to satisfy with a wide range of solid tracks throughout the entire EP.
From emotional anthems such as "Roller Coaster," "Anomaly," and the title track "Wildfire," to the clever and quick-witted "First Generation Drunk" and "Damn You Miranda," to the poignant "Trestle Days," the release covers a wide range of emotions and almost gives you a sense of seeing the songs from the inside out.
Combining solid lyrics with quality production value and what seems to be a first-rate lineup of backing musicians, "Wildfire" is certainly worth a listen and will surely gain Berry some new fans.
I recently caught back up to Sean to get his take on the EP and a little of what went into it:
Johnny: So it's been a few months since we last spoke and the new album "Wildfire" recently released. How do you feel about the new album? How has the response been so far?
Sean: I'm extremely proud of how the album turned out. Each of these songs was written to reflect an area of my life. It's awesome to see them go from just a song I sing in my living room with an acoustic guitar to a full and finished product. The response I've gotten has been incredible. It's awesome to talk to people and find out which song is their favorite because they almost always say something different.
Johnny: What was different, in your mind, about this recording from any previous work you've done?
Sean: The only other recording experience I've had was when I first moved to Nashville. I cut a five-song EP, but I had only written two of the songs on the project. This album is so much different simply because I wrote all of the songs, six of the seven being by myself.
Johnny: The production quality is great on this album. Who did you work with in the studio on this release?
Sean: We cut the entire album on tape at "Welcome to 1979" in Nashville. Artists like Chris Stapleton, Billy Gibbons, Lady Antebellum, and a ton more have all worked in that studio. It was such a cool experience to record there. You walk in the studio and immediately feel like you're in a different era. I had some incredible musicians that played on the record too. My brother, Caelan (23), is an incredible drummer and it was awesome to have him play on the record.
Johnny: You've got some great stories in these songs; where do you find most of your ideas come from?
Sean: All of these songs are real-life experiences, minus Miranda. I have gotten into some trouble, but I've never been arrested! With that being said, these songs stem from things I've dealt with whether it be relationships or something as simple as missing home. Every lyric is part of a different time in my life.
Johnny: Do you have a favorite song on this album? If so, which one and why?
Sean: Probably my favorite song on the record is "Wildfire." Originally, it wasn't my favorite but once I heard it for the first time after being mixed it blew me away. There's just a lot of dynamic in the song. The intro and outro have a completely different feel. I also love that we did the solo on the organ and not the guitar. You don't hear a ton of organ solos anymore and it fit the song very well.
Johnny: Your sound seems to be a good mix of Nashville and Texas. What would you say was the biggest influence on the direction this release took?
Sean: Honestly, I feel like my personality resonates with the Texas culture and that's why we released it in more of a Red Dirt setting. In no way do I want to label myself as just a "Red Dirt" singer or just a "Nashville singer." I believe that no matter the genre – the best music will always prevail. I don't believe in genres as much as I believe in good music. I hope I'm able to resonate with all types of listeners with this project.
Johnny: Coming from a family with a strong musical history, did you enlist any of them for musical contributions to the album?
Sean: Absolutely. Both of my parents are listed as producers on the album. I'd be crazy not to want their thoughts and opinions especially since my Dad has been such a huge musical influence of mine. He's the one that bought me my first guitar, a Fender Stratocaster, and got me listening to bands like Lynyrd Skynyrd, Marshall Tucker Band, Allman Brothers, and so many other groups. He's the reason I cling to Southern Rock 'n Roll.
Johnny: What would you say the experience of this recording taught you that you'll take forward into the next project?
Sean: "Keep it funky." That's what I told everyone while we were recording. Not necessarily meaning play funk but think outside of the box. I wanted this to have a different sound. I wanted this project to be unique. I don't think I reinvented the wheel with this album by any means, but I definitely think it's different than a lot of music out right now, and that's perfectly fine with me. I'm used to being on the outside looking in. I'm used to being the underdog. I prefer it that way and look at it as a way to keep growing and improving.
Johnny: Speaking of the next thing, what's next on your radar for the back half of the year and into 2019?
Sean: Shows! Shows! Shows! Whether full band or acoustic – I don't care. I just want to play as much as I can and have as many people hear this music as possible. I really believe these songs are relatable for a lot of different types of people. I know I'm not the only person to deal with heartache, hangovers, and missing home. Like I said, so far the response has been great. It's pretty cool to be in the grocery store with my wife and have people come up to me, introduce themselves, and tell me that they love my music. Those little moments mean so much to me. I look forward to where this music takes me in the future.
You can keep up with Sean Berry at seanberrycountry.com and on Facebook at facebook.com/seanberrycountry.
You can find "Wildfire" available for download on Spotify, iTunes, and Apple Music.