Make a Splash This Summer at The Waterpark at The Villages Resort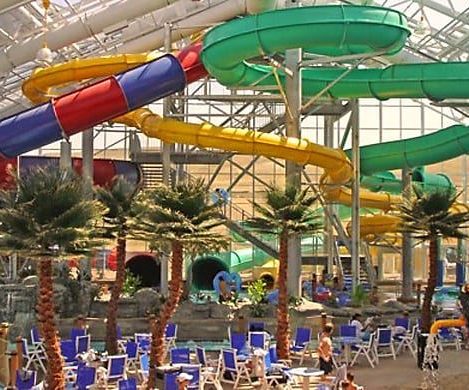 Did you know there's an indoor waterpark in Flint that features a lazy river, waterslides, a wave pool and many other attractions? The Waterpark at The Villages Resort offers 25,000 square feet of fun for the entire family, making it one of the largest in Texas. The 19,000-square-foot, glass-enclosed recreational area is climate-controlled for year-round fun, with a retractable roof that allows for open-air excitement in the summer.
Splash, float, slide or just relax at The Waterpark at The Villages Resort – this is an amusement park for the whole family. The waterpark features a lazy river with a whirlpool for tubers as well as four exciting three-story waterslides. Meanwhile, a forest ranger children's playscape offers a giant 10,000-gallon bucket dump, three kid-sized body slides and life-size figures of bears and moose.
For guests who just want to relax and watch the fun, there are plenty of lounge chairs and seating areas with tables surrounding the pool areas. Casual dining is also available, including Subway® and pizza.
There are men's and women's changing areas complete with lockers, restrooms, and showers. The Splash Store provides guests with any last-minute essentials needed for an exciting day of family fun.
The waterpark is a great venue for your next family reunion, work party, birthday party, or other gathering. The Party Room is ideal for a party up to 12 guests, while the entire waterpark can be reserved for up to 1,200 guests.
The waterpark, which first opened its doors in January 2008, is located on the grounds of Holiday Inn Club Vacations® Villages Resort. This family playground is a prime Texas vacation destination, featuring spacious villas and fun-filled amenities and spanning nearly 3,000 acres among the woods along Lake Palestine.
The Waterpark is open daily 10am-9pm. Tickets are $10 for observers, $21.95 for under 48" tall, $24.95 for others. Twilight Passes are $18.95 for under 48" tall, and $21.95 for others 4-9pm.
The Waterpark at the Villages Resort is located at 18270 Singing Wood Ln., Flint. For more info call (903)534-8400 or go to waterparkatthevillages.com

Upcoming 5K plus Biking, 10Ks, Marathons, Tri's & More
For more events, check out EGuideMagazine.com 's entire


---
There's a great amount of variety with the walks, runs,
triathlons and more in East Texas. Check out these upcoming events.
It is free to post any event. Please click "Add Event" below to add yours!

Edom & Ben Wheeler: Explore the Arts & Delicious Food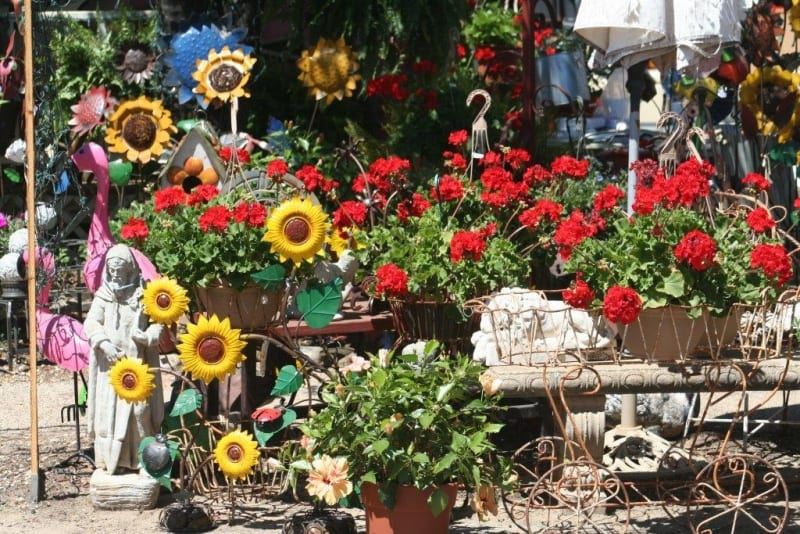 For more events, check out EGuideMagazine.com 's entire


There's a lot going on in these funky cool towns. Check out these events:

Date Night: From Fancy to Simple, Tyler Offers a Lot of Romance
By Holli Conley
In Tyler, the city of roses, it's not hard to find a romantic spot to take that special someone. Whether you're celebrating an anniversary or simply spicing up a free weekend, these are the best date ideas for fun, quality time with your significant other.
Paint A Pretty Picture
Locally at Pinot's Palette, located at 322 ESE Loop 323 next to Plato's Closet in Tyler, you and your date can paint together! The studio has really neat, two-part mirror pieces that transform upon completion into an intricate design. You can also complete your masterpiece right there in the studio by picking a frame to suit your style for $35, making it possible for you, the proud artist, to walk away with your creation ready to hang.
One small step inside the front door of Pinot's Palette and you will feel your creative fire burning and want to put palette to canvas. The large, colorful painting area is jammed full of workspaces just waiting for the next budding artists.
Something also really unique at Pinot's Palette is the opportunity to paint your pet. Send the studio your pet's likeness and they can laser it onto canvas, then you can finish the creation with paint in the studio.
A Night on the Town
Downtown Tyler is a great spot for a romantic evening. Start the evening with dinner at one of Downtown's restaurants. For a fine dining experience try one of Tyler's newest restaurants: Jack Ryan's Steak & Chophouse. Take advantage of the free valet parking and really wow your date.
There are also a couple of options for more casual dining such as Don Juan's on the Square.
Next, take in a show with VIP box seat tickets at the historic Liberty Hall. The box seats are the best seats in the house and will be a little more intimate for a date night.
End the night with a cocktail or dessert and live entertainment at Rick's or Jake's.
All of these are conveniently located within walking distance of one another and make for a great night out on the town.
Dinner and a Movie
You can never go wrong with dinner and a movie, but sometimes you're in the mood for something a little more exciting. Spice up this classic date idea with some of Tyler's unique theater options.
Grab a picnic dinner, lawn chairs, and watch a movie under the stars at SkyVue Drive-In Theater. This theater offers tickets for $6 per person and shows a double feature.
One of Tyler's newest theaters, Studio Movie Grill, is another interesting option for a movie night. Studio Movie Grill is a one-stop-shop for dinner and a movie. You can eat dinner while watching a movie, or have a dessert or cocktail while you watch. Studio Movie Grill also offers classic date night movies for $3 a ticket on select nights. Check their website for details.
Enjoy Live Music
Tyler comes alive with the tunes of good music around every corner. Whether you are interested in a specific music event such as the Red Dirt BBQ & Music Festival or listening to a local band, Tyler has a variety of acts to satisfy your musical tastes.
Some of our favorite places to catch local bands are Cork Food & Wine, Stanley's Famous Pit BBQ, XLN, and Republic Ice House – just to name a few.
Downtown Tyler offers several fun acts as well on the weekend at Jake's or Rick's. Or for a more classical night you might choose to see a performance by the East Texas Symphony Orchestra.
No matter if you want to dance the night away or enjoy a cocktail with music in the background, Tyler has what you're looking for.
Go on an Adventure
There's something awfully romantic about going on an adventure together, and there are plenty adventures to be found around town.
Try hiking, biking, camping, or water sports at Tyler State Park or one of Tyler's many public parks.
Runners might consider doing a color run or mud run together in the area.
Animal lovers can enjoy Caldwell Zoo or Tiger Creek Wildlife Refuge.
For the thrill seekers, try one of Tyler's newest attractions: One Way Out. If you are a fan of puzzles and problem solving, this game is for you. You will be locked in a room where your team will use clues, hints, and teamwork to escape before time expires. Working together to solve the clues is a great way for a couple to get to know each other better and build a stronger relationship.
Love Don't Cost a Thing
Let's be honest, dating can be expensive. Luckily, in a beautiful city like this, romance is not hard to find on the cheap.
Tyler is home to several free museums that would be great for a date. Visit the Goodman-LeGrand House & Museum or the McClendon House to tour these romantic historic homes.
For the history buffs, you might enjoy the American Freedom Museum just outside of Tyler in Bullard, or the Half Mile of History Walk in Downtown Tyler. While you're in Downtown, stop by the Gallery Main Street, which features a new exhibit of original art approximately every eight weeks.
Tyler also hosts several cheap or free events throughout the year. Events will include everything from movies in the park to concerts and art walks.
Finally, when talking about budget-friendly date options, we can't forget a stroll through the Tyler Municipal Rose Garden. With 14 acres, 32,000 rose bushes, and more than 500 varieties, this is the largest rose garden in the United States. The Rose Garden is free and open to the public year-round. This is probably the most romantic location in all of Tyler and a great place to bring your love.
With all of the fun options in Tyler, it's not hard to find exciting date night ideas. Whether you want an expensive night out or a date on a budget, these ideas will help. Sometimes it's fun to break away from the norm and try something new. With all these ideas, we encourage you to get creative and get out on the town with your significant other.