The Jazz Connection: Spreading The Good Grooves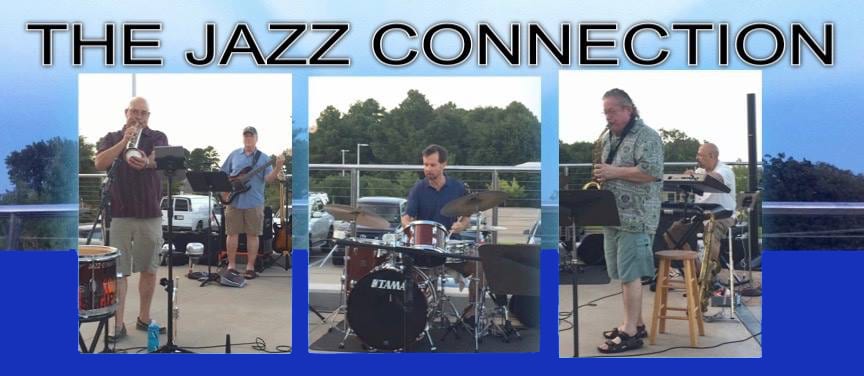 By Johnny Griffith
For a genre of music that is often called "America's Classical," jazz is often seen as a genre not easily accessible. Typically, the further you get away from large cities, the fewer options for exposure you have. Here in East Texas, the musical landscape is largely taken up by variations of rock and country. In the midst of it all, a few intrepid missionaries spread gospel of the Jazz. One of the few bands that carry these musical disciples are The Jazz Connection (TJC) based out of Tyler. The quintet has come together and bonded over their love of all things Jazz and can be seen around East Texas bringing the joy of their music to the people.
Johnny: What is the current lineup of the band?
TJC: The full complement of musicians is a quintet comprised of:
George Faber on keyboard who is the retired Director of Fine Arts for the Tyler Independent School District. He is from East Texas and is a staple in the East Texas music scene. He has his own group called Faber and Friends that plays everywhere.
Phil Rumbley on bass is a long time East Texas resident and is in great demand as one of the area's premier bass players. He is also the bass teacher at Dogan Middle School in Tyler.
J.T. Pundt on trumpet/flugelhorn was born and raised in San Antonio and has lived in East Texas for 38 years. He is a mechanical engineer by day for Eastman Chemical Company in Longview, but trumpet playing is his passion. He currently leads The Jazz Connection and also plays with other Big Bands in the area.
Dr. Sarah Roberts on sax hails from Iowa and is the Assistant Professor of Saxophone and Jazz Studies at UT Tyler. She is in great demand as both a performer and clinician. She has been instrumental in establishing The Jazz Academy in Tyler, teaching high school age students about playing jazz. She is a Vandoren Regional Artist.
Joey Monk on drums is a long time East Texas resident and is a professional drummer. He has toured the country with several different groups and is in great demand throughout East Texas. In addition to The Jazz Connection, Joey plays locally with Otis and the Metros and other groups.
Johnny: How did you guys meet and when did the idea of a band get kicked around for the first time?
TJC: We owe our beginnings to the vision of Dr. John Webb, who was the Professor of Jazz Studies at UT Tyler. Although we have all known each other for many years and played together in different groups, John was able to pull us all together in 2010 with a common vision of playing America's Original Art Form – Jazz. John was a professional musician long before he was a professor at UT Tyler, and his knowledge of the musical repertoire is astounding. He constantly challenged us to play at a very high level with music from great jazz artists like Charlie Parker, John Coltrane, Miles Davis, Freddie Hubbard, Horace Silver, Dizzy Gillespie, etc. But more than just the technical aspects of jazz, John saw playing jazz music as "a lively conversation between friends." Those friends include not only members of the band but also the audience. That conversation creates a connection between people that transcends the spoken word and touches your soul. John relocated to California in 2017, and we honor his legacy with every performance.
Johnny: How is the Jazz Scene in East Texas?
TJC: There are a surprising number of really good jazz musicians in East Texas! And the Jazz scene seems to be expanding, thanks to many local venues that support live music. I think once people get a chance to hear good live jazz, they get hooked, and they want more. We have a pretty loyal following of fans that attend our performances and ask us where we are playing next. Those fans tend to spend money at the establishments that host us, so jazz music creates a win-win for the community.
Johnny: About how many gigs on average do you play a month?
TJC: We are currently playing three to five times per month.
Johnny: What's the farthest you guys have traveled for a gig so far?
TJC: We've gone as far as Mount Vernon, Texas, though we play regularly at Los Pinos Ranch Vineyards in Pittsburg, Texas.
Johnny: In a musical landscape dominated by rock and country, how has the reception been to a Jazz band?
TJC: The people that hear us generally respond very positively. For those new to jazz, I think they are surprised that the music is so accessible. There are many tunes with beautiful chord progressions that add depth and texture to the music; there are a variety of tempos and styles that add musical interest to a performance. Even people who are primarily rock and country fans are surprised that the standard blues chord progression, which they may be more familiar with, is a foundation for many jazz tunes. Musical roots transcend different musical styles.
Johnny: What's been your best memory as a band to this point?
TJC: There are so many rewarding times when we see that we made that connection with our audience. It's hard to pick just one! We did have a really fun gig at ETX Brewing Company on Halloween. The band dressed up in costumes and everybody had a good time.
Johnny: Is there one particular style of Jazz you focus more on or is it a pretty good cross-section of the genre?
TJC: We play a pretty good cross-section of styles. In any given show, you might hear Jazz Standards, Bebop, Hard Bop, Dixieland, Afro-Cuban Jazz, Latin Jazz, and Modal Jazz. We like to mix it up.
Johnny: What would you say your most requested song is from your crowds?
TJC: That's a hard question since our music is so diverse. It really depends on the mood of the crowd. Sometimes they are in the mood for something up-tempo like "A Night in Tunisia," or "There Will Never Be Another You," or if they are feeling romantic, something like "My Romance" or "My Funny Valentine."
Johnny: What do you hope first-time listeners will take from a Jazz Connection show?
TJC: We always hope they sense the joy we feel when playing this music and that they feel the connection that the music creates between people. We also hope they gain an appreciation for the artistry of so many that came before us and contributed to this uniquely American art form.
Johnny: Any can't miss shows coming up in the next couple of months?
TJC: One show I would definitely recommend is FRESH by Brookshire's on April 7th. It is an outdoor venue (they have a great patio), very laid back, great food and drinks, and we get a chance to stretch out a little bit. Come, relax, bring the kids, and have a great time! We keep our calendar current on our Facebook page at www.facebook.com/tylerjazzconnection so you can check out our schedule.
Johnny: Thanks again for your time.
TJC: Thank you for helping us spread the gospel of Jazz in East Texas!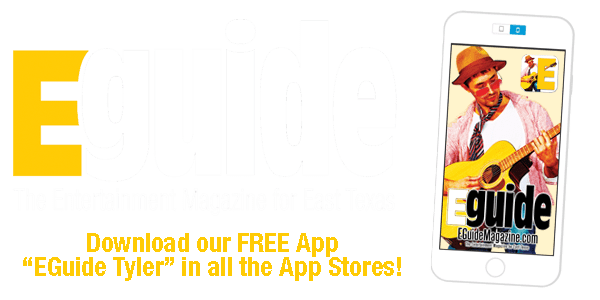 Bibeau in Concert August 25th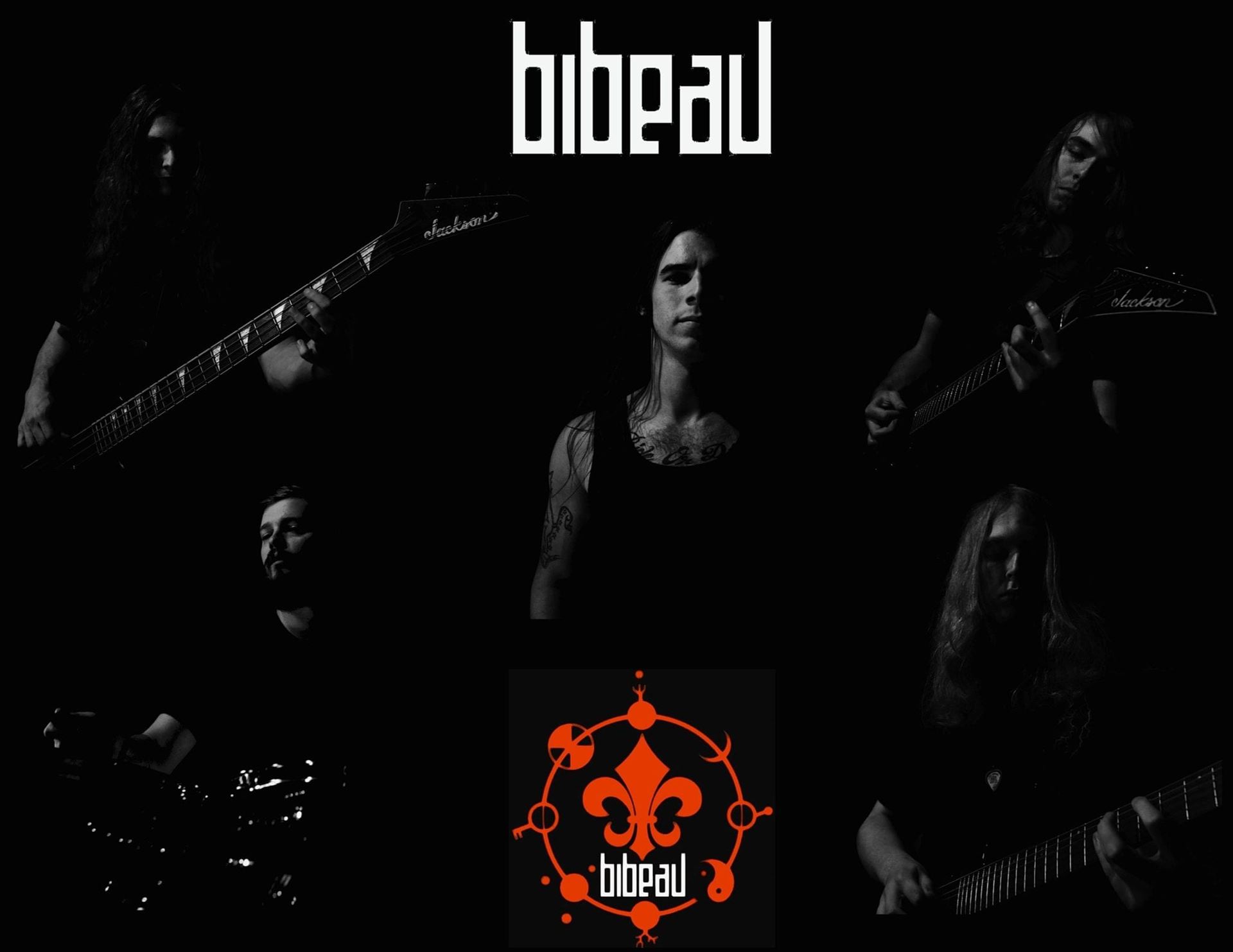 Bibeau has a rare Tyler show booked at Click's Live on Saturday, August 25th with our Louisiana brothers, Anxiety, the mod blues band, Matt Coats Trio and the fantastic female duo from the Dallas area Sweet Chaos (who recently opened for Bowling for Soup). Help break 500 people in attendance! Tickets will be available at the door for the low rock 'n roll price of $7. Must be 18+ to attend unless accompanied by a parent/legal guardian.
Upcoming 10th Anniversary Season at Old Firehouse Announced
The Old Firehouse is an intimate, smoke-free and alcohol-free "coffeehouse" that has made a name for itself by bringing national folk musicians and their all-original music to Edom's unique listening room and stage. Info can be found at theoldfirehouse.net or by calling (903)852-2781.
Concerts are typically scheduled each month from October through April and can be found at theoldfirehouse.net, along with links to samples of the music.
For the 2018-19 season, Old Firehouse will once again be offering Season Tickets for all nine Acoustic Music Concerts. By purchasing this season ticket, you will receive: admission for one person to all nine Acoustic Music Concerts, reserved seating of your choice that will remain yours throughout the season, one "bottomless" cup of coffee at each concert, freedom from having to remember to buy concert tickets month-to-month, advance ticket price for all concerts, and 20% discount on concert series merchandise (hats, t-shirts, tote bags, bumper stickers).
The cost per ticket is $111 (includes sales tax). Once the season begins, these tickets may no longer be available. Checks may be made out to "The Old Firehouse" and mailed to: The Old Firehouse, 8241 FM 279, Edom, TX 75754.
If you do not want to purchase season tickets, admission prices for concerts are $12 in advance and $15 at the door, and events are on Saturday evenings beginning at 7:30pm with doors opening early so the audience can enjoy coffee and desserts that are always available.
Scheduled this season is:
October 20th: Tony Ramey

November 10th: BrownRandy & Friends (Neal Katz & Connie Mims)

November 24th: Beth Wood

December 8th: Terri Hendrix

January 19th: Andy Gullahorn

February 2nd: Beyond the Pale

February 23rd: Tom Kimmel

March 23rd: Jacob Johnson

April 6th: Edie Carey
If you would like to sponsor any of these concerts, please contact info@theoldfirehouse.net.
Jeremy Camp & Matthew West Comes to The Oil Palace, November 9th
Tickets are on sale for this legendary concert November 9th at 7:30pm at The Oil Palace, 10408 State Hwy 64E in Tyler. Tickets range from $19-$75. Event parking is $10.
Grammy®-nominated and Dove Award-winning artists Jeremy Camp and Matthew West are partnering this fall on "The Answer /All In Tour," headed to 20 U.S. cities during the months of October and November. The tour marks the first time that two critically-acclaimed, chart-topping artists have co-headlined their own tour together,. This event will create an unprecedented experience for concert attendees getting to see them share the stage for an energy-filled night of hit songs and fan favorites.
A limited VIP ticket package will include early entry seating, an exclusive signed photo, and a post-show Meet And Greet/Photo Op with both artists.
About Jeremy Camp
Throughout his 15-year career, Capitol CMG artist, Jeremy Camp, has established himself with landmark accolades. He has sold 4.5 million albums including four RIAA Gold-certified albums, a RIAA Multi-Platinum long-form video and a Gold-certified digital single ('There Will Be A Day').
On the radio, Camp is recognized as a staple artist with 38 No. 1 radio hits across all formats spending more than 175 weeks at No. 1 at radio in his career. Camp's awards and nominations comprise of a Grammy®-nominated project, three American Music Award nominations, four ASCAP Songwriter of the Year awards, an ASCAP Song of the Year award, and five GMA Dove Awards including two-time Male Vocalist of the Year and New Artist of the Year awards.
Camp was named in Billboard's Christian Artist of the Decade chart (No. 2), as well as having five songs listed in the Top 50 Billboard Christian Songs of the Decade.
Adding author to his name, Camp penned his first book and autobiography, "I Still Believe" (2013, Tyndale). In 2013, Jeremy founded Speaking Louder Ministries, which provides free crusade-style events and comes alongside local churches or missionaries in the countries where the Gospel needs to be heard. Locations of Speaking Louder Ministries' trips so far include Ukraine, Japan, India, Uganda, Guatemala and Kyrgyzstan. For more information, visit JeremyCamp.com.
"This has been one of those things I've been wanting to do for a long time," Camp says. "We've been good friends. I love his heart. And I knew that this would be an awesome time!"
About Matthew West
Matthew West is a four-time Grammy® nominee, a multiple-ASCAP Christian Music Songwriter/Artist of the Year winner and Dove Award recipient. West was also awarded an American Music Award (2013), a Billboard Music Award (Top Christian Artist, 2014), a K-LOVE Fan Award (2016), and named Billboard's Hot Christian Songwriter of the Year (2016).
West also received a Primetime Emmy® Award nomination for Original Music & Lyrics for "The Heart of Christmas" from the film of the same name. In addition to his own recording career, he has co-hosted the K-LOVE Fan Awards three times and has more than 130 songwriting credits to his name, including cuts by Rascal Flatts, Scotty McCreery, Michael W. Smith, Amy Grant, and Mandisa, among others, and number one cuts by Casting Crowns and Danny Gokey.
Selling more than 1.6 million albums to date (TEA), West's discography includes acclaimed releases: "All In" (2017), "Live Forever" (2015), Grammy-nominated "Into The Light" (2012), "The Story of Your Life" (2010), "Something to Say" (2008), "History" (2005) and "Happy" (2003).
Well known for communicating stories through song, Matthew West has received thousands of stories from around the world. His studio album, "Live Forever" (2015), continued that storytelling theme and debuted at No. 1 on the Billboard Christian Sales Chart. He has obtained numerous No. 1 singles, most recently with 'Broken Things,' while achieving a record-setting No. 1 for 17 straight weeks at radio with 'Hello, My Name Is' and 'The Motions' for 15 weeks
"I'm really excited about this," West adds. "We believe this is going to be more than a concert. I know Jeremy's heart, and both of our teams pray every night for this to be more than just a concert. We want God to show up in a big way."
Buy tickets while still available, this event is expected to sell out fast!