Honest Music From A Drifting Outlaw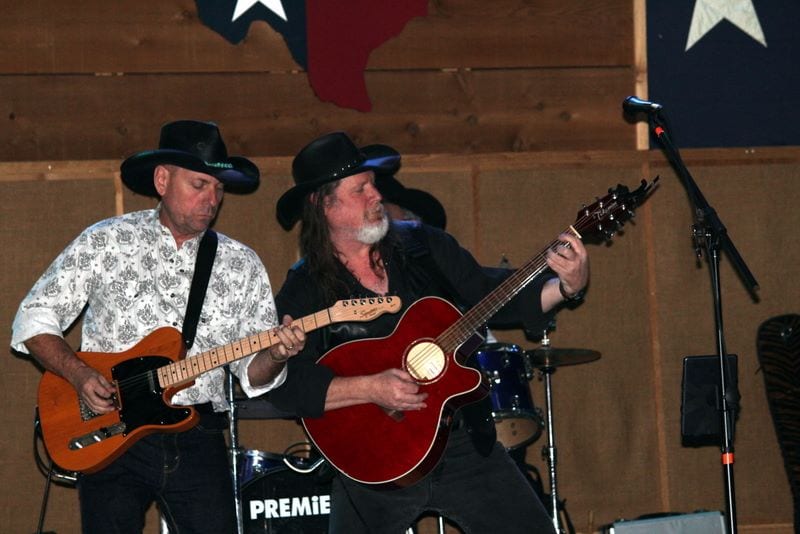 An Interview with David Allen, The Drifting Outlaw
By Johnny Griffith
Mainstream country music these days is designed to trick your senses as a consumer. The artist who lay out multiple tracks of autotune, stage show songs, have likely never seen a tractor in real-life. It's easy to get disillusioned with the product, especially if you want a touch of genuine in your life.
Luckily here in East Texas, we've got plenty of local musicians who are the real deal; David Allen might be one of the most authentic of the "Outlaw" country artists. Originally from the central valley of California, Allen moved to Texas at an early age and has been working the stages in this area for years. With a sense of authenticity and respect for where country music came from, David carries on that outlaw spirit with the likes of Waylon, Merle, and Cash.
We caught up to him recently in between dates and got to know him a little better:
Johnny: Your bio says you picked up the guitar for the first time at age 17. What caused you to grab one for the first time and how long did it take you to figure out this was something you wanted to do as more than just a hobby?
David: A good friend of mine (Darin Justice) was taking some guitar lessons and asked me if I wanted to start a band with him. I said yes and either I could play the bass or the drums. I couldn't afford a $1200 drum set, so I bought a used bass for $150.
Johnny: Who were some of your early musical influences?
David: I was a huge Kiss fan, we both were! He had introduced me to Kiss and from there I was a "hair band" fan. It wasn't until I graduated and started dating a barrel racer that I started listening to country music. She introduced me to Sawyer Brown and from there I fell in love with the "story" and meanings of the country music.
Johnny: At what point did you decide to start writing your own material and where do you draw your inspiration from?
David: When I finally got an acoustic guitar and started learning chords, I started writing songs. I just thought that was what a musician was supposed to do. So I learned to play "C, F, G" chords first. I must have written 20 songs with those three notes. Forward, backwards, sideways. When I got bored, I would learn a new key. I am still learning today to play progressions, and I will write three or more songs to every new chord I learn.
Johnny: Your music definitely has a component of the old "outlaw" country of the late 70's early 80's and one can definitely pick up threads of "Willie, Waylon, and the boys." How would you describe your sound?
David: I'm embarrassed to say that I am new to the Waylon sound. That being said, I think he was the greatest writer, singer, and survivor of Nashville. I discovered Waylon about four years ago and he has become my greatest influence. There is an honesty and energy in every song he sang.
Johnny: Where did the nickname "The Drifting Outlaw" come from?
David: From Waylon's "Outlaw" movement together with his mentor Hank Williams, who in my opinion was the first to change Nashville and move them into a more honest direction. Hank's "Drifting" Cowboy Band.
Johnny: What would you say your percentage of originals to covers are in one of your shows? Or does it depend on the crowd?
David: It depends hugely on the crowd. The bigger the crowd, the more covers. Maybe I'm doing it backwards, but my original songs are so personal that I will do a lot more of them in an acoustic setting than with the full band behind me.
Johnny: What is the current lineup of you stage band and do you primarily play with a full band or do you do some solo shows as well?
David: Both, and I love both in their own way. The acoustic is personal and I will talk a lot more and do many of my originals. Mostly, we are a full band, and I love the band I have now and I like them to show off!
My lead guitarist, Jimmy Piatt, is the best I've ever played with, professional, modest, and always prepared. On bass I just lost the Rockabilly Hall of Famer Neil Sheckles for a better offer as a house band leader, but I have Super Dave Visniski now and we are as powerful as ever. Last, but certainly not least is my drummer Mark Wynn, who I've known for almost 40 years. I learn something from all of them every time we play. They are all great men and fantastic musicians!
Johnny: You've been playing music in this area for a while now, do you have a favorite memory so far?
David: A couple. Not sure if I should name the venue, but one night a drunk feller was dancing with my wife and decided to pick her up to spin her. He underestimated his strength and she is small, but all muscle. So about half way up they fell backward, he hit his head on the corner of the stage step and started to bleed pretty good. I start my show now with "We are the band that doesn't stop playing till there is blood on the floor!" A few songs later another, more sober, young man asked her to dance and as they crossed in front of the stage I yelled down to him, "You're taking your life into your own hands". I was speaking about the accident earlier but it scared him pretty badly because he thought I meant he shouldn't be dancing with my wife. The second memory was more ironic. I had just finished a Waylon tribute show and as I was packing up, five police came busting through the door and arrested me! Made me feel like I was in Nashville recording with Waylon.
Johnny: Any shows coming up that stick out as "must see" events?
David: Anything with the full band! Everybody is surprised at how good the show is the first time they come. We are consistent with every show. The more people, the higher the energy on stage and in the audience.
Johnny: What's on the horizon for The Drifting Outlaw through the rest of the year?
David: I really want to finish my album. This is my second, but really the first because I didn't like some of the sound on the first and wouldn't release it.
Johnny: What can a first timer expect to see at a David Allen show?
David: You will be surprised!! We are the best country band in East Texas! You will get a four hour show of honest country music.
For more information on David Allen, visit him on the web at reverbnation.com/davidallenthedriftingoutlaw or facebook.com/DavidAllenOutlaw.

Not Waiting On The World To Change: Patrick Lissner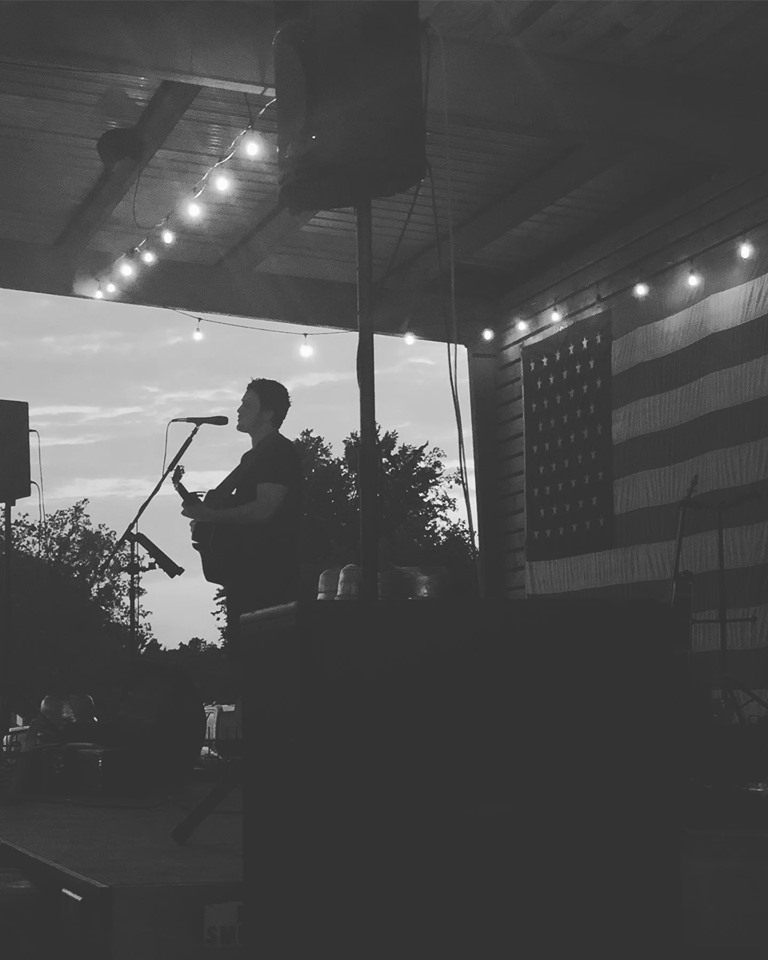 By Johnny Griffith
Some people are content to go through life with blinders on to what happens around them. Sometimes it's because we get so caught up in our own individual stories that we just don't stop to notice what is going on with our neighbors. Other times it's an intentional choice to wait for someone else to fix the problem. One East Texan, Patrick Lissner, and his family have decided to stop waiting, but rather use their talents and resources to change the world one action at a time. 
A transplant to the Tyler area, Patrick has been attracted to music his entire life and started singing at an early age. He can be found on stages locally and has decided to use that platform to spread a message of positivity and change. We sat down with him this month to get to know him better.
Johnny: You've got a really interesting story, Patrick. how about giving a bit of your background on how you got to Tyler?
Patrick: I am German-American. I was born in Bremen, Germany, lived there until I was about 4 ½ , grew up speaking German and English at the same time, and I am still fluent in German today. My family was in the horse-trading industry in the 70's, buying horses from a ranch in between Big Sandy and Gilmer, TX, about 1,000 acres total. We eventually bought the ranch and that is where I grew up. It was a boy's paradise, romping around the land without a care in the world. I went to school from K-12 at Big Sandy ISD, then the family sold the ranch in 2001 and I subsequently moved to Tyler. I attended TJC and eventually graduated from UT Tyler with a Communication/Marketing degree. 
I met my wife at TJC and we started dating in 2003. We got married in 2005 and now have four children, Zoe 11, Ava 9, Maximus 7, and Gabriella 8 months. 
We own Moss – "Where Flowers are Fair." We started the business in 2012 in hopes to bring conscious consumerism to East Texas. "Where Flowers are Fair" is a reference to Fair Trade. Less than 3% of flowers imported into the U.S. are fairly traded, so my wife works extra hard to source her flowers ethically from either local growers or growers who are fair trade or ethically sourced. A portion of purchases at her store goes directly to help support For the Silent, an anti-human trafficking organization right here in Tyler, TX. 
We are passionate about using our gifts and talents to leave this world a better place than we found it, making as many friends as we can along the way. I turn 37 this October, but I've lived a lot of life and feel I have a lot of stories to tell. I try to unleash 110% of my passion in the songs I sing and how I perform on stage. I hope it leaves people wondering what will be next. 
Johnny: When and how did you first get interested in music?
Patrick: I've been singing since I was 3 years old. My Dad was a huge Neil Diamond fan. We used to have this VHS tape of me in my Huggies, with my Dad's sunglasses on holding a TV remote as a microphone singing, "Coming to America". Music has always been my peace and my escape. I often joke and say, "It's cheaper than therapy" which I believe is true. 
Johnny: Did you have any early mentors that really pushed you or inspired you to stay with it?
Patrick: Yes, my elementary music teacher, Mrs. Eckeberger, was always so encouraging, I sang in the school show choir – yes, you heard that correctly. We went to show choir competitions. I won Best Male Vocalist in our choir. She always pushed me to be a better singer and encouraged me along the way. 
In high school I had a youth director tell me my talent had no bounds and that I was going to do something big with music one day. That stuck with me and made me all the more passionate about pursuing music. 
Johnny: When did you really start thinking about music being more than a hobby?
Patrick: Always. Seriously, music has never been a "hobby" for me; I've always taken it seriously, but with passion and a desire to have fun every single time I play. 
Johnny: What have been some of the challenges you've experienced trying to realize music as a livelihood?
Patrick: Finding my voice and sound. It is easy to emulate others, and I do that from time to time with covers and it's fun, but I always try to put my "twist" or interpretation on the song. But I think a lot of musicians, myself included, needed to be told early on: Be yourself, there is only one of you, sing with your voice, play your style, embrace it. 
Johnny: Who were your early influences, musically?
Patrick: Dave Matthews Band, Tom Petty, Bruce Springsteen, Nick Drake, Black Crowes, 90s grunge rock. 
Johnny: How would you describe your music?
Patrick: You get what you see/hear. I like to sing every note as if it were my last. There is a lot of sweat, awkward dancing (by me) but a full-throttle sound. We are folk-rock/Americana, but we like to surprise you with other influences too. 
Johnny: How much of the music you perform is original versus cover songs?
Patrick: I'd say it varies, depending on how long the set is, but can vary between half original and half cover to ¾ cover and ¼ original, just depends on the gig and if its a solo or full-band gig.
Johnny: I like to ask all the musicians I interview what their most memorable gig has been so far, so what's yours?
Patrick: I'd say last fall – It was raining cats and dogs, nothing we could do about it, we were playing at True Vine, a full band show, we had an amazing rehearsal and were ready to bring it, and then the rain came. First thought was well, we play the same for 5 or 500 … 500 didn't show, but we had around 200 + folks show up in the rain, singing along to the covers and soaking in the originals – it was a lively crowd. I always love the unexpected goodness that happens from time to time.
Johnny: What's the farthest you've traveled to play a show so far?
Patrick: Wisconsin. Granted at the time I was living there, but for a Texas boy, it was a different crowd. 
Johnny: Are you just primarily a solo act, or do you ever collaborate with other musicians?
Patrick: Primarily full band, drums, guitar, violin, bassist, lead player. Would love to add some keys to the band eventually. 
Johnny: East Texas is known for having an embarrassment of riches when it comes to musicians. What do you feel makes this area just a little different from everywhere else?
Patrick: I think East Texas truly has a mentality of, "we can do anything." Not in some narcissistic way, but we will try and if at first, we don't succeed we will try again. We are resilient. Most ETX folk are kind-hearted and will give you the shirt off their back. I think we have a lot of stories to tell and it comes out in music.
Johnny: What's on the immediate horizon musically for you?
Patrick: I'm looking to produce a 6 song EP. We've got the single "Breathe Easy" which is a song I recently wrote about watching my Dad fight, and eventually lose, a battle with cancer – he passed in January – and the birth of my daughter, who was born December 3. It talks about the chaos of life, the ebbs, and flows of goodness and bitterness, and the fact that we can all "Breathe Easy" and not take ourselves so seriously. Kindness is free, and if we live in it, it's easy to give to others.
Follow Patrick at facebook.com/plissnermusic.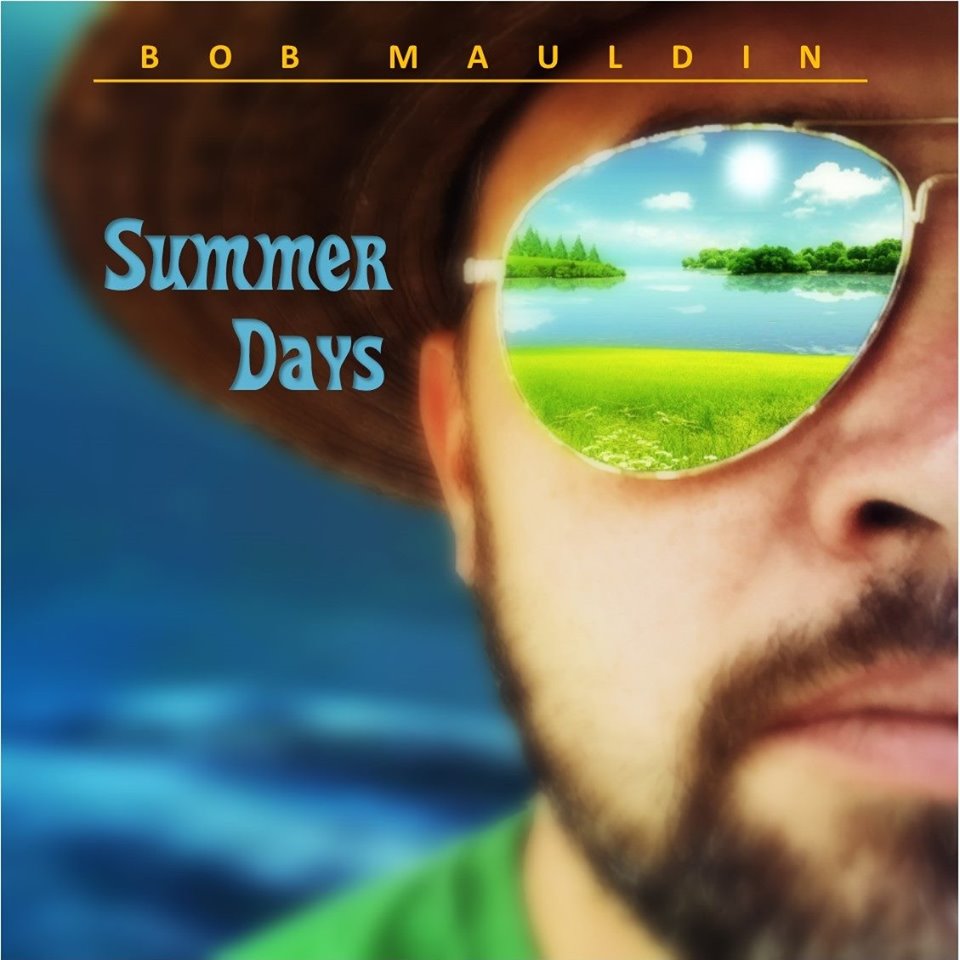 By Johnny Griffith
Bob Mauldin is a man of many hats. The East Texas native has taken on many roles since his childhood days in Van Zandt County. Over the years Bob has been a radio DJ, television host, producer, and media specialist to name a few, but the one thing he would say he's always been is a musician. Growing up playing outdoors in the Colfax community, Mauldin cultivated a love of the country, spending most of his time outside until discovering music in his early teens. Once bitten by the bug, Bob created a little "studio" space in his bedroom and devoted most of his spare time to developing his talent and creating music, which would plant the seeds that would eventually grow into his passion. 
Fast forward several years and Bob has just released his latest album "Summer Days," and is currently booking dates in support of the release. We caught up to Bob to get more of his story and some insight into the new recording:
Johnny: You've been known around East Texas for years as a radio personality. How did you originally get started on that path?
Bob: When I was a teenager in the little home studio, I would make tapes for my friends of me hosting "radio shows" where I played records and introduced the artists. From one of those tapes, I got my first real radio job at a little AM station in Canton at the age of 16. Soon I decided to try my hand at full-time radio in Tyler. Surprisingly, I got a job at 101.5 KNUE and went on from there, hosting several radio shows over the years.
Johnny: You've got to have thousands of memories from that era but is there anything that stands out as particularly cool?
Bob: I had the opportunity to meet and work with stars, many of them before they were household names. Back when Keith Urban was just getting started as a solo artist, I attended a showcase of his in San Diego. I remember at the dinner where we were supposed to get acquainted with him, several of the other DJs and I were starstruck by Marion Ross (the mom from Happy Days) eating at the table right behind us. She had consumed a few glasses of wine that night, so she was in a great mood and very happy to take pictures with us. Most of the radio folks had completely ignored Keith until the night of his showcase performance, where he blew us away with a show in a little club there. After that, he took off. 
My favorite young artist was Kacey Musgraves. I used to coordinate and host talent shows around East Texas for various promoters. I always loved to hear Kacey on those shows, especially when she started writing her own stuff. I would play her songs on the air because I liked them, and back then we had the freedom to share music we thought was good. I remember wishing that the judges on those shows would pay attention to Kacey's writing ability because it always seemed that some girl belting out some vocally acrobatic song would always win the contests. So I feel like the success that Kacey has had recently is far overdue and very well deserved. If you ever find a CD entitled "Wanted: One Good Cowboy," GET IT! Some of Kacey's earliest writing.
Johnny: How did you transition from radio to television to being the host of Expedition Texas? How many episodes have you produced of that now? 
Bob: Radio changed a lot over the years and after it dried up for me, I found myself doing PR work and focusing a lot more on music. I was playing music quite a bit, I had a band and we were working at least two or three shows a month. Then, I had the idea for Expedition Texas. I had just produced a short film and still had the equipment from that. I had worked in TV part-time before and knew how to create a show. I shot a pilot for Expedition Texas and quickly found interest from TV stations. I told my band, "Go home and I'll call you if I need you"…I never did call! I began producing and hosting Expedition Texas in 2012 and I've been working on it ever since. Just guessing, I'd say there are at least 40 unique episodes. 
Johnny: Okay let's switch gears and get to the music. When did you first develop an interest in playing/performing music?
Bob: It started at a very early age. As a very small child, my parents tell me I'd climb up on a table or a stool and sing for people at gatherings. As a teenager, I was interested in writing songs mostly. The performing part grew out of that but didn't really switch into high gear until I started getting some airplay on some of my songs. 
Johnny: Who were some of your early influences?
 Bob: Early on it was the country-rock music of Michael Nesmith. If you're not familiar, look up his early 70's work with The First National Band. This was after he left The Monkees – he was back to being a starving artist, and he was creating music that he wanted to create. 
Johnny: When was the point you kind of stepped back and said: "Hey, I think I'm decent enough to do this as more than just a hobby?"
Bob: I was playing a show with another band and was performing my song, "Baby". It was the first song of mine to get decent airplay, so I had started singing it in public. At this one particular show, I looked down at the front row and there was a group of people singing along with every word. It was very flattering and certainly lit a fire under me to take it to the next level and put together my own band.
Johnny: Was country always what appealed to you the most or did you play around with a few other styles in your formative years?
Bob: I grew up on country music. I'm pretty much "country" through and through. I've often told people that even if I suddenly joined a metal band they'd probably end up sounding country. I just can't help it. It's who I am and it shows in every note I sing.
Johnny: What have been some of the challenges over the years with juggling radio/tv/music/family?
Bob: Time! My interest shifts so much. Sometimes I think I wear my loved ones out with constant new ideas and new ventures, but I stay true to the ones that earn a living for my family. I keep a day job. I focus a huge amount of attention on Expedition Texas and that will never change. I've been very blessed to be able to dabble in all the fields that interest me.
Johnny: You just released a new album "Summer Days" on June 3rd. Where did you work on the album and how has the process for you evolved since your first foray into recording several years ago?
Bob: I've recorded music for a long time. I had several small releases before Van Zandt County Line in 2011. That album was promoted to Texas radio and we had some success with it. It was very much following a formula that worked for other artists. Summer Days are different. I recorded all original songs that I wrote. I had complete control of every aspect of the album. It led me to express things more deeply and in a way that I feel is more "me." Since I'm a little weird, so is this album, but these are the most honest, personal songs I've ever written. So it's something I'm very proud of.
Johnny: What was the inspiration behind the new album?
Bob: Life. Every song comes from some experience I've either had personally or been close to over the last 10-20 years. There are songs on this album that were completed even before the last album in 2011, but because of how personal they were, I left them out of that project. Every song on Summer Days is real. If I didn't live the experience personally, I at least witnessed it, and I share those stories on this album.
Johnny: Any songs that just grab more of you than the others on "Summer Days?"
Bob: Out of Time is significant. I'm sure people will listen to that and think, "What's wrong with you, dude?"
I actually had the idea for that song in a dream, but never did much with it because it seems so negative…but then I had an uncle who was on his deathbed and facing the end of his life. He did it with such courage and really focused on making his last days pleasant. I ended up reworking the song with my wife and recording it just in time for the album. Out of Time ended up being my favorite song on the album and it's dedicated to the memory of my uncle Lennie Hale, Jr. who passed away the night I recorded the vocals for the song.
Johnny: How has the reception been so far? 
Bob: It's been great. I've been kind of just getting my toes wet with performing again and I've been really busy with media. So far, folks have said nice things about the album, even though radio doesn't really know what to do with it. I'm happy that people are actually listening to it.
Johnny: You've put together a new band to tour in support of the album. Who are you sharing the stage with?
Bob: For all our upcoming shows, I'm working with JD Moss on Guitar, Kevin Durrant on Drums and Perry Thompson on bass.
Johnny: What can a first-time fan expect at a Bob Mauldin show?
Bob: It's super laid back. I do play a lot of my songs, but after spending so much of my life as a country DJ, we do drop in some fun old country songs! 
Johnny: Any upcoming shows on the radar that have you excited? 
Bob: Camp Street Cafe in Crockett is going to be a fun one. It's a historic place and a comfortable, relaxed setting! Also, in October, we're booked close to home in Lindale at Texas Music City!
Johnny: What does the rest of 2019 look like and any new projects on the horizon?
Bob: In August, we begin shooting our fall season of Expedition Texas. We were picked up by Heartland TV Network this spring, so it's going to be our first new season nationwide! I'll be playing some dates as time allows, but I want to encourage everyone to pick up the new album on iTunes, Amazon, Spotify, and everywhere else music is sold. As an artist, it would make my year to have everyone hear and enjoy this music!
Follow Bob Mauldin at facebook.com/bobmauldinmusic and bobmauldin.com.

It's Only Rock & Roll But I Like It: Post Profit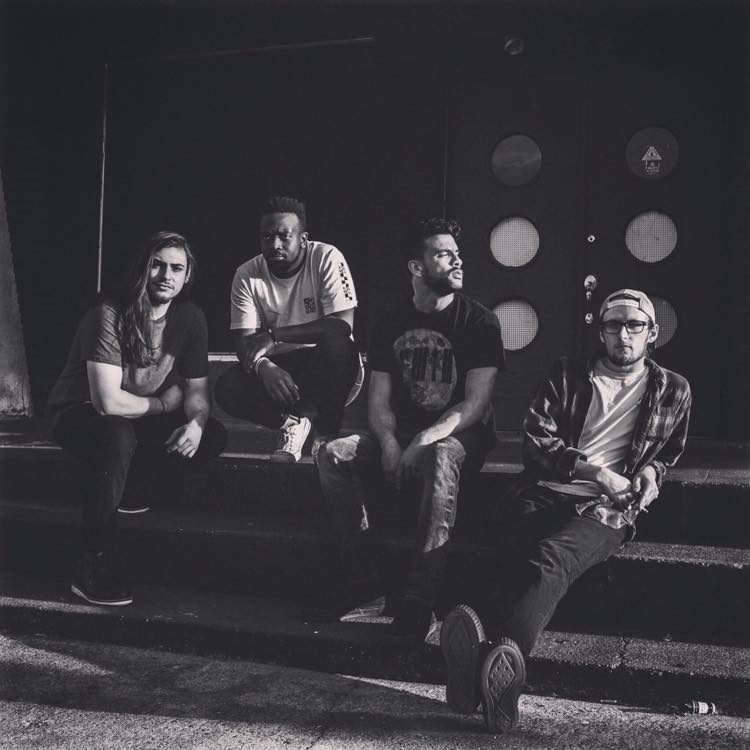 By Johnny Griffith
One of the perks of this gig is getting to listen to a lot of really good music from some fantastic musicians as I prep for these interviews. It's always fun to catch someone early on and watch them as they develop, grow their catalog and fan base, and a few of that break out from behind the pine curtain to go on to develop fans in other regions. This month I get to interview some guys who've actually been on my radar for several months now: Post Profit.
Post Profit is a Longview based band made up of Matt Jackson and Nick Hawner on guitars and vocals, Zack Hicks on drums, with Jordan Conley on bass guitar, and these guys are really, really good. Playing loud and energetic, they have a big modern rock sound that keeps you engaged, grabs you and won't let you go. With some significant shows under their belt and a growing list of originals for their loyal fans, Post Profit is poised to be the next band from this area to gain traction in places like Dallas and Austin. We sat down with them this month to get to know them a little better:
Johnny: How did you all individually get started in music? 
Matt: I started out with my dad showing me rock music at a very young age. I was inspired by him to start playing guitar. He showed me a few chords on the guitar when I was 3 years old, and I took it and ran with it. I locked myself up in my room through most of high school playing guitar. In 6th grade, I joined the marching band and played the snare drum on the drumline. In 2008 I joined my first band which was called United Glory, where I played guitar and sang. That band is what helped me sort of learn how to become a frontman!
Nick: My Mom has exposed me to great music all of my life. She tried to learn guitar when I was about 4 or 5 years old and when she gave it up, I adopted her 1979 Les Paul as my own. When I was 7, my parents bought me a drumset, and in 6th grade, I joined the marching band and played on the drumline. In high school, I would go to shows where Matt was playing and really got inspired to join a band. In 2014 I joined a band called Twenty West and started playing shows and playing solo on the side. Once I met Zach and was reconnected to Matt, Twenty West broke up and Post Profit was born.
Jordan: I started playing keyboard when I was about 6 years old, and I learned melodies and notes by ear. I joined marching band in 6th grade and played saxophone which I picked up really fast. In 8th grade, I was first chair in the high school marching band. I really enjoyed the band through high school, and when I started college I got my first guitar. I started keys and then switched to playing bass in our youth praise band when I was a junior in high school. I eventually joined the college marching band and the music program, graduating with my associate's degree. I met Matt in some of my classes in college.
Zach: My uncle played drums and had a drum set at his house. I started playing them when I was about 2-3 years old. I got my own set when I was 4 years old and I started playing drums in church when I was 11. I joined marching band in 6th grade and played trombone at first, then went to drumline. I was put in the high school marching band in 7th grade and played the snare drum. In 2012 I fronted my first band called Zodiac Braves. I took a few years hiatus after Zodiac Braves, then formed Post Profit with Nick and Matt, and the rest is history.
Johnny: How did you guys meet? 
Post: Matt and Zach have known each other most of their lives, and Nick starting doing open jams with them when they met through an ex-girlfriend. Those open jams turned into us having a few solid songs we would always play. Then those songs turned into a setlist that we would practice pretty much every day. We formed a band and started booking shows! Jordan would come to almost all of our shows and eventually became our bass player!
Johnny: What about the name? What is the significance behind the name Post Profit and how was that born?
Post: Post Profit is kind of a play on words. It has many meanings depending on how you think about it. The word "Profit" could be interpreted as "Prophet". Or it could mean "after the money". It's ultimately up to the listener to decide what it means to them. 
Johnny: When and where was the first Post Profit show?
Post: Our first real show outside of a jam was Halloween 2017 at a venue called 9muses in Tyler, TX
Johnny: How would you describe your typical show to someone who hasn't seen you guys?
Post: Energetic, engaging, loud, and unforgettable. 
Johnny: How many originals do you have at this point?
Post: We are currently wrapping up our EP which will have about 6 original songs on it.
Johnny: When I listen to your originals, I hear threads of lots of bands I enjoy: Breaking Benjamin, Rage Against The Machine, Foo Fighters, maybe some Muse in there as well with a big sound, great vocals, and great guitars. But that's what I hear…how would you describe your sound and your biggest influences?
Post: That's about right! We are going for a modern alternative sound. Something that's familiar yet has a new edge to it. Some of our favorite bands include Foo Fighters, Nothing But Thieves, Thrice, Radiohead, Deftones, Incubus, Citizen, Highly Suspect, Red Fang, Royal Blood. 
Johnny: If I'm correct, Post Profit has a couple of singles and accompanying videos you've recorded. Anything you learned from that process that's helped you grow as a band?
Post: We just recently finished filming our first "real" music video. It is a surreal process, to be honest. We learned not to take ourselves so seriously, you know? We are a goofy group of guys that love to have fun, and we want to show our fun side to people. Whether it's making a video or playing a show, we know that our energy can translate to the audience. If we are having the time of our lives, it's easier for our audience to cut loose and enjoy themselves in the same way. It's all about bouncing good energy back and forth. 
Johnny: Post Profit does some killer covers in addition to your original stuff that is really all over the spectrum, from Post Malone to Chris Stapleton. What are the individual favorite covers that you do?
Post: Some of our favorite covers would be "I'm Not Made By Design" by Nothing But Thieves, "Out of the Black" by Royal Blood, "Seratonia" by Highly Suspect, and "Man of Constant Sorrow" by the Soggy Bottom Boys.
Johnny: About how many shows a month are you booking?
Post: Usually between 8-12 shows per month.
Johnny: What's the farthest you've traveled for a show to this point?
Post: The farthest show Post Profit has played from home was about 4 hours away in the Galveston area. 
Johnny: You have had some pretty cool opportunities in the last two years for some amazing shows. What would you say the most memorable has been so far?
Post: Some of the coolest things we have done would include opening for Filter at the last InkLife Tour, opening for Drowning Pool and getting to meet and become good friends with another band called To Whom It May, playing the So What Music Festival in Houston TX, and opening up for Picturesque in Deep Ellum.
Johnny: What are some "must-see" shows coming up for the band the rest of the year?
Post: Definitely Downtown Live in our hometown of Longview, TX, August 2nd, 2019. We are opening for A Killer's Confession at Clicks Live in Tyler, TX, August 16th, 2019. Post Profit is also very excited to announce we will be playing in Downtown Tyler on the Square, November 8th, 2019 for UT Tyler Patriot Nights.
Follow Post Profit at.facebook.com/postprofitofficial.