By Holli Fourniquet
Get ready, Tyler, Texas! The sweetest news of the year has arrived, and it's bound to leave your taste buds dancing with delight. After months of anticipation, Cinnaholic is back and better than ever with its grand re-opening in Tyler this past week. For all you cinnamon roll aficionados out there, this is one stop you won't want to miss.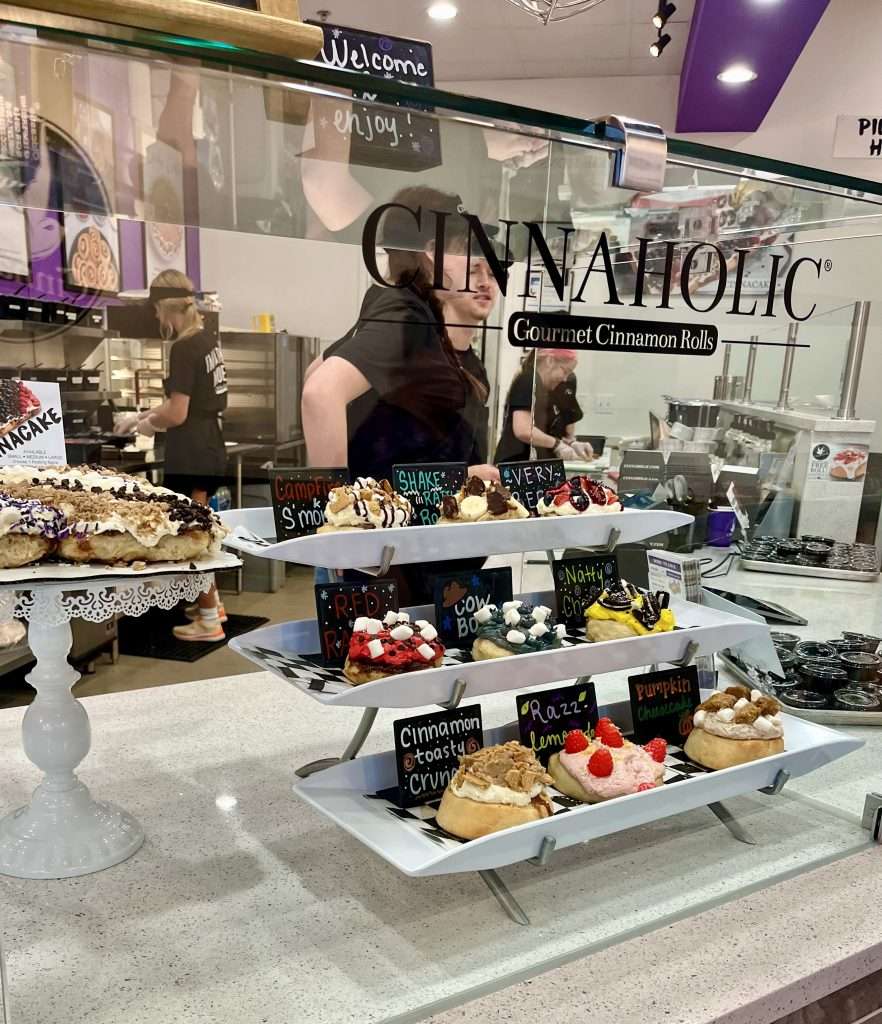 A Cinnamon Roll Revolution
Cinnaholic, featured on Shark Tank in 2013, first burst onto the scene in 2010, quickly earning a reputation for serving up the most scrumptious, customizable cinnamon rolls you've ever laid eyes on. Founded by Shannon and Florian Radke, this innovative bakery was built on the idea that indulging in your favorite sweet treats shouldn't come at the expense of your dietary preferences. That's why Cinnaholic is 100% vegan, and their unique concept allows you to create the cinnamon roll of your dreams.
What to Expect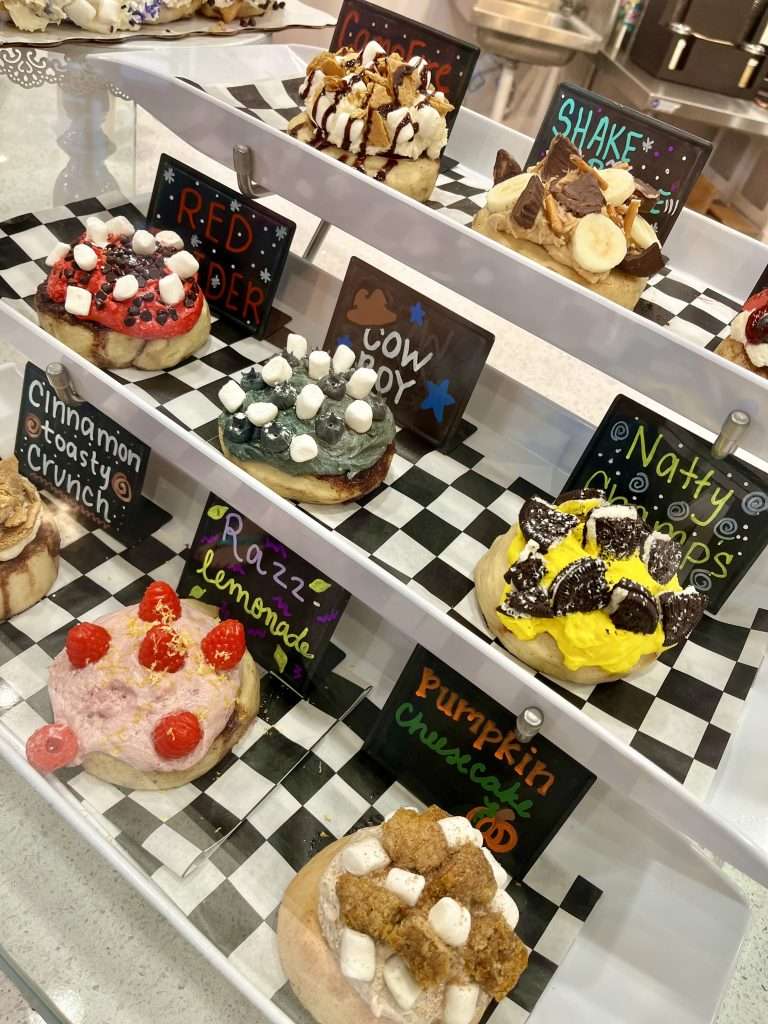 If you have not been to Cinnaholic in the past, I  promise it's an unforgettable experience for both loyal fans and newcomers alike. Here's a sneak peek of what you can expect:
A Revamped Space: The Cinnaholic team has been hard at work, transforming the bakery into a cozy, inviting space that will make your mouth water as soon as you walk through the door. Expect warm colors, comfortable seating, and an ambiance that complements the delicious aromas.
Endless Customization: One of Cinnaholic's standout features is its customization options. Choose from a variety of mouthwatering frosting flavors, such as cream cheese, chocolate, or maple, and then take your creation to the next level with toppings like fresh berries, nuts, or even cookie dough. The possibilities are endless, ensuring that every visit is a unique experience. A seasonal favorite right now is the pumpkin cheesecake, which has cheesecake icing, marshmallows, and freshly baked pumpkin bread on top. 
Vegan Goodness: Whether you're a dedicated vegan or simply looking to try something new, Cinnaholic has you covered. All their cinnamon rolls are vegan-friendly, dairy-free, and egg-free, making it the perfect destination for everyone to indulge guilt-free. And just because these rolls are vegan, that doesn't mean these treats are any less sweet or delicious. 
Sweet Specials: Keep an eye out for special promotions and discounts throughout the year. Cinnaholic often surprises its customers with sweet deals and limited-time offerings, so you might just discover your new favorite treat.
Cinnaholic's grand re-opening in Tyler, Texas is a momentous occasion for sweet treat lovers everywhere. With its innovative approach to cinnamon rolls, dedication to inclusivity, and commitment to creating a welcoming space for all, Cinnaholic is poised to become an even more cherished part of the Tyler community.
So, whether you're a long-time fan or a newcomer curious to experience the cinnamon roll revolution, make sure to head to Cinnaholic's grand re-opening. Prepare for a mouthwatering adventure that will have you coming back for more. Sweet, indulgent, and oh-so-delicious—Cinnaholic is back in town, and it's ready to satisfy your sweet tooth like never before!