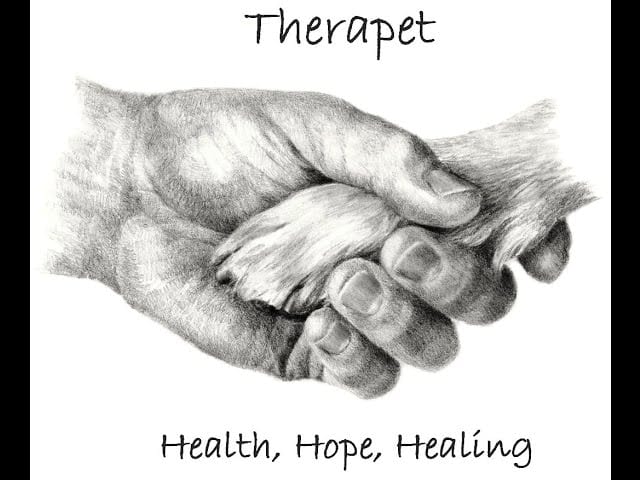 Newly Rebranded Therapet To Visit Henry & Peters, P.C. to Help Relieve Work-related Stress
Three Therapet human/animal volunteer teams are scheduled to visit the Tyler office of Henry & Peters, a regional Public Accounting firm, to help relieve work-related stress during their busiest time of year, on Tuesday, April 11th from 2 – 4 p.m.
Volunteers Wendy Gerard and her labradoodle Murray, Nancy Roddy and her beagle Henry, and Susan Strawn and her golden retriever Concho will be on hand at Henry & Peters to give staff an opportunity to experience the stress-relieving effects of interacting with the therapy animals.
Therapet Executive Director Carianne Fisher said, "We were looking for a creative way to say thank you to the area businesses that support us. We talked with Henry & Peters and we agreed that a visit with some of the Therapet teams during a potentially stressful time would be a wonderful way to show our gratitude while giving the staff a better idea of what Therapet does."
"My first introduction to Therapet happened a few years ago when my wife was in ICU," said Henry & Peters President Jeff Geese. "It was easy to see the positive impact the animals had on the patients as well as their caregivers.  Our stress does not come close to the challenges ICU patients and others deal with, but nonetheless, it is a challenging time for our staff and their families.  Our firm is looking forward to this fun break from a long busy season.  Also, it will be great for our staff to see this worthwhile service up close and personal!"
This event will also mark the official launch of Therapet's new logo. Fisher explained, "For several years, Therapet has used a beautiful drawing of a dog's paw in a volunteer's hand as our logo. The difficulty has been reproducing all of the fine detail – particularly in embroidery and in small areas like letterhead." Like the prior logo, the new logo designed by Cue Creative captures the human and animal bond.
Fisher explained, "The navy conveys loyalty, confidence, and stability. The white communicates Therapet's commitment to safety and good works. The gold symbolizes our high standards and our drive to provide the highest quality of services to our community." The new typeface lends a modern, clean look and features a bolder font on the "pet" portion of the name to emphasize that the therapy animals are family pets.
During the April 11th visit to Henry & Peters, Therapet human volunteers will be wearing navy polos and the Therapets will be wearing lighter blue capes with navy trim – both featuring the new logo. "We are excited to be unveiling our new look and we are very glad to have the opportunity to thank our valued partner, Henry & Peters, for their support."
About Henry & Peters:
Henry & Peters, P.C. provides accounting, auditing, and consulting services to individual and business clients. The firm offers industry specific consulting, audits, reviews and compilations, tax planning, litigations support, mergers and acquisitions, business valuation, and bookkeeping services. Henry & Peters was founded in 1929 and is based in Tyler, Texas and has an additional office in Longview, Texas.
To discover more of what Henry & Peters has to offer, or to speak with a firm representative, please visit their new website at www.henrypeters.com.
About Therapet:
Formed in 1994, Therapet is the premier Animal Assisted Therapy organization in East Texas with over 100 volunteer human–animal teams bringing Health, Hope, and Healing to those in need. Therapet is located in Tyler, Texas and is a completely donor-supported, local, 501(c)(3) non-profit organization.
To learn more about Therapet, please visit our website at www.therapet.org, our Facebook page, Therapet: Animal Assisted Therapy, or our Youtube Channel TherapetAAT.