Therapet: Health, Hope, Healing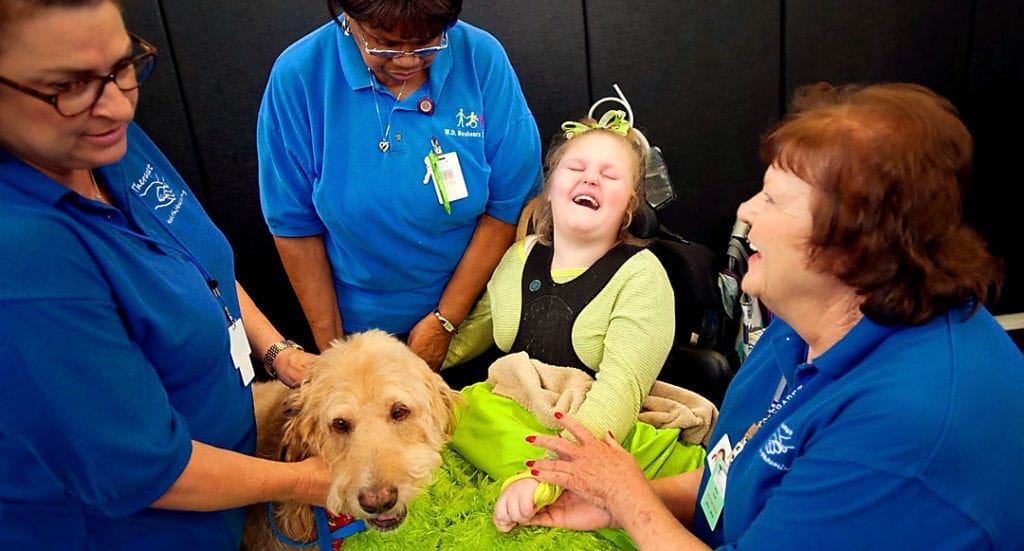 Written and Photographed by Barbara King
A hospital visit can be a frightening, often pain-filled journey for a patient. Then the quiet is interrupted by the sounds of padded feet up the hallway and the animal parade has begun.
The dogs, cats and bird that make up the Therapet troupe have a purpose that is truly a mission from the heart. Therapet is an Animal Assisted Therapy (AAT), solely volunteer organization, which uses animals in visitation and therapeutic programs to promote health, hope, and healing. All the animals in the program are family pets that have been specifically trained by their owners to benefit the program.
Currently, the Therapet program consists of 90 dogs, a few cats, and even a cockatoo, who bring their loving, non-judgemental natures to assist in therapies in many different settings. What began as a small group of six or seven founding volunteers, has now grown to over 100 volunteers, bringing their dedication and passion to make a difference. Started in 1994, the nonprofit is fully funded by the generous donations of individuals and corporations who realize the benefits the animals provide in terms of helping to achieve the best patient outcomes, including better physical, social, emotional, and cognitive performances.
Carianne Sites, Executive Director of Therapet, says, "It is such a win/win for the animals, the clients, doctors, nurses, and therapists who love to work with the animals and who actually see a marked improvement in their patients when they can touch, walk and spend time with the animals."
Lots of folks wonder how their animal can become a Therapet and as Sites explains, "We hold our pets up to the highest standards, and they must have the temperaments and personalities to be in situations that require a lot of patience and interaction."
The animals must pass obedience testing, an application and veterinary screening, Therapet skills training sessions, temperament testing, and complete a successful probationary period. Approximately 40% of the Therapet animals are rescues. The dogs must be at least one year old, and volunteers should be at least 16 years of age.
The benefits of the Therapet program are almost too much to name, including motivation and sense of well-being, reduced anxiety, loneliness and stress, improved endurance, range of motion and strength, faster recovery from serious physical or emotional trauma, improved communication and social skills, and improvement in fine motor skills, mobility, and balance.
The Therapet volunteers and their pets get to choose visitation programs and times that suit their work and life schedules, including visits to Trinity Mother Frances Rehabilitation Hospital, Tyler ISD, East Texas Medical Center, East Texas Crisis Center, Texas Department of Corrections, Skyview Unit, Boshears Center for Exceptional Programs, Rusk State Hospital, and the Children's Advocacy Center.
Wendy Gerard and her two dogs, Murray (weighing in at 110 pounds, a very large Labradoodle) and Yager, (a smaller beagle) are in the program, and Wendy is treasurer and Board Member for the organization. "It is really a joy and honor to be involved in this program and see the difference it can make in people's lives," she explained. "It is a ministry to me, and the both dogs love knowing they are 'going to work.' We were at the Boshears School not very long ago and a young boy was having seizures and also experiencing extreme head pain. I had Murray lay down on the floor with the boy, covered them both up with a blanket, and the boy began patting Murray's fur, cuddled up, and immediately calmed down. There they were, with paws and feet sticking out from under the blanket, just being warm and calm and safe together."
Holly Welmaker has been actively involved with Therapet since 1999 and had the first Dalmation, Daisy, to ever be in the program. Now she works and travels with her dachshund Riley, and normally puts in 6-8 volunteer hours a month at different locations.
"It is an absolute joy to be part of Therapet, and I can't imagine my life without it," said Welmaker. "When Riley sees the leash and sees me put on my blue Therapet shirt, we both get so excited to be able to help in any small way to make a life more bearable, happy, and productive."
"It is a one of a kind experience and an incredible way to give back to the community," she said. "When we go to the Skyview unit, the prisoners smile from ear to ear because it gives them contact and normalcy, and maybe even some hope for that brief period of time."
Yet another unique program that Therapet is involved with is R.E.A.D. (Reading Education Assistance Dogs), which helps improve elementary level reading skills. The students are more motivated and less self-conscious reading to the dogs. "Sometimes students who are introverted will make a connection with a particular animal and really open up," explained Welmaker. "We will notice after the session is over, that a student will be whispering a secret directly into a dog's ear."
The visits to local hospitals are especially rewarding, as volunteers tell stories of comatose patients that open their eyes and have tears on their face as they feel the warmth of an animal. "We have patients who ask to see a specific breed, or maybe a smaller or bigger dog, as it evokes wonderful memories of pets they had when they were younger," said Welmaker.
Executive Director Sites says that one thing most people are not aware of is that you do not need to have a pet to be part of the program. "We have lots of volunteer opportunities available, from helping with our fundraisers, to being part of the team that goes to the hospitals, to working at Mistletoe & Magic in our booth."
Murray, the biggest Labradoodle ever, said goodbye to me with his sweet, big wet eyes, as he curls up to get some shut-eye before he has to go back to work with Therapet.
For more information about Therapet, please visit www.therapet.org, or call (903)535-2125 or on Facebook at "Therapet."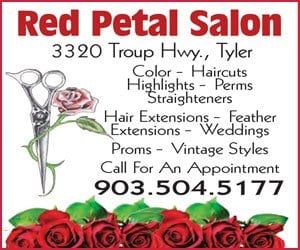 Upcoming 5Ks, 10Ks, Marathons, Tri's & More
For more events, check out EGuideMagazine.com 's entire


---
There's a great amount of variety with the walks, runs,
triathlons and more in East Texas. Check out these upcoming events.
It is free to post any event. Please click "Add Event" below to add yours!

Cowan Center: 2020-2021 Season Is Announced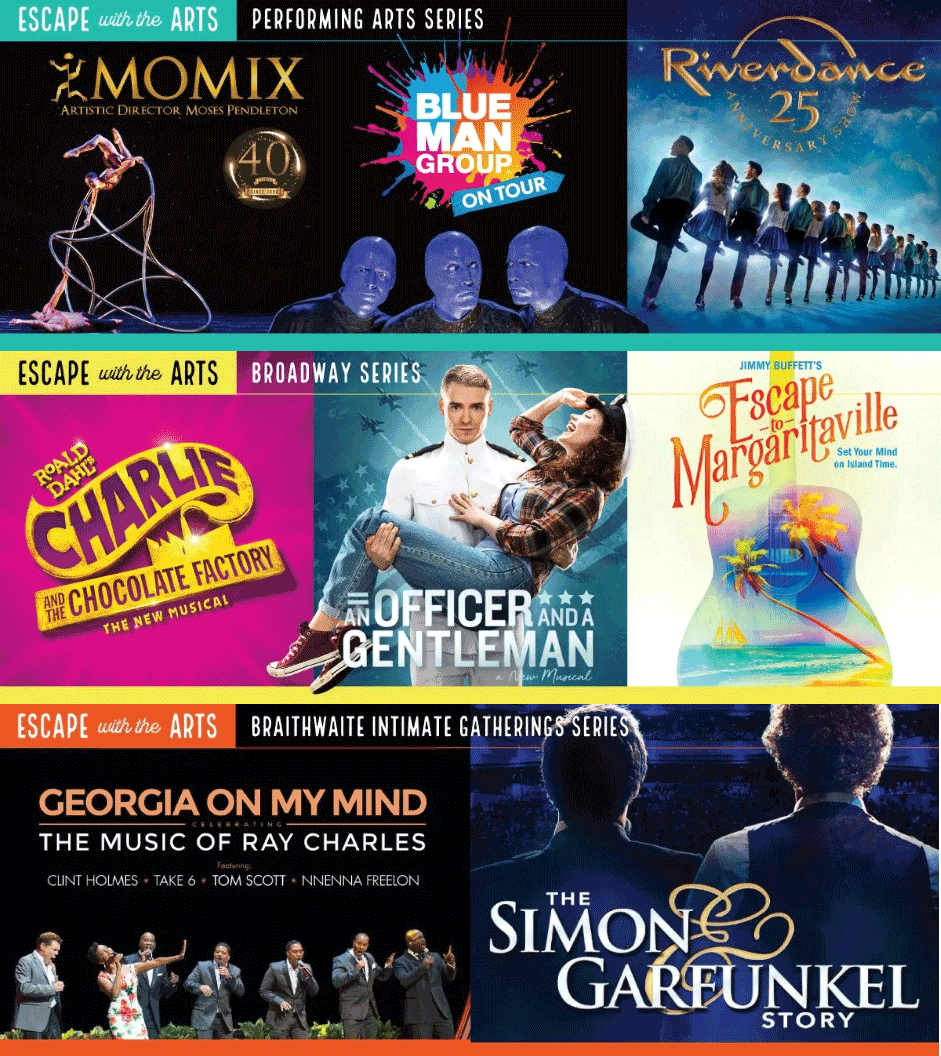 For more events, check out EGuideMagazine.com 's entire


Wondering what is showing at the Cowan Center?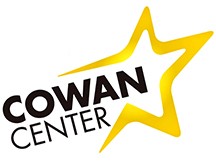 There's nothing like opening a season with a fun show and a member party for the ages! No better theme than Jimmy Buffett music, an escape to Margaritaville, and a pre-party for Cowan Center Circle members!
"I think we all deserve some social time with our friends and like-minded Broadway fans," said Susan Thomae-Morphew, UT Tyler Cowan Center Executive Director.
"This is our 24th Season! We can't believe it either! We promise to have lots of great talent again and will be gearing up as we celebrate a quarter of a century soon. Over the next 2 years we will be developing programming for new target audiences and upgrading our premiere venue known across the state and beyond as a magnet for amazing artists and shows."
"The Cowan Center Circle is the lifeblood of the Cowan Center's service and success. Your membership support is needed now more than ever before. We have big plans and want to make you proud of this wonderful asset we share with so many. It is with you that we reach high and provide the best for our community, state and region."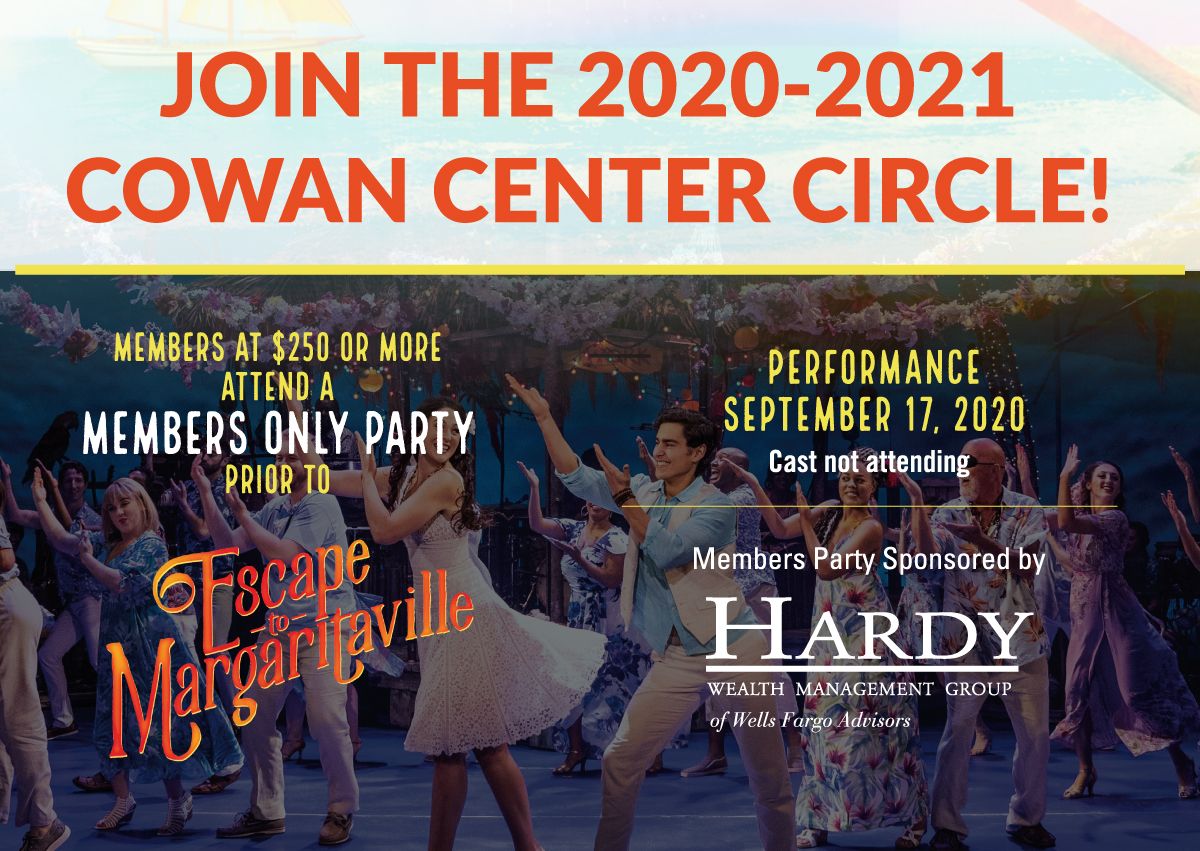 "We ask you to renew your membership, consider an upgrade, and invite friends to jump into the Cowan Center family. We want to fill the house every show and share the magic of live performance. Help us reach for the stars and come see some on stage, too!"
"We are grateful for each and every one of you. I can't wait to see you all again!"
All events are performed in the Cowan Center located on the campus of The University of Texas at Tyler, 3900 University Boulevard – FAC 1120 in Tyler, TX (Google Map).
QUESTIONS? Call (903)566.7424. More information and TICKETS can also be found at CowanCenter.org. Watch for announcements on Cowan's Facebook and Twitter pages too.
Upcoming acts are:

School is Cool August 6th: Donations Still Needed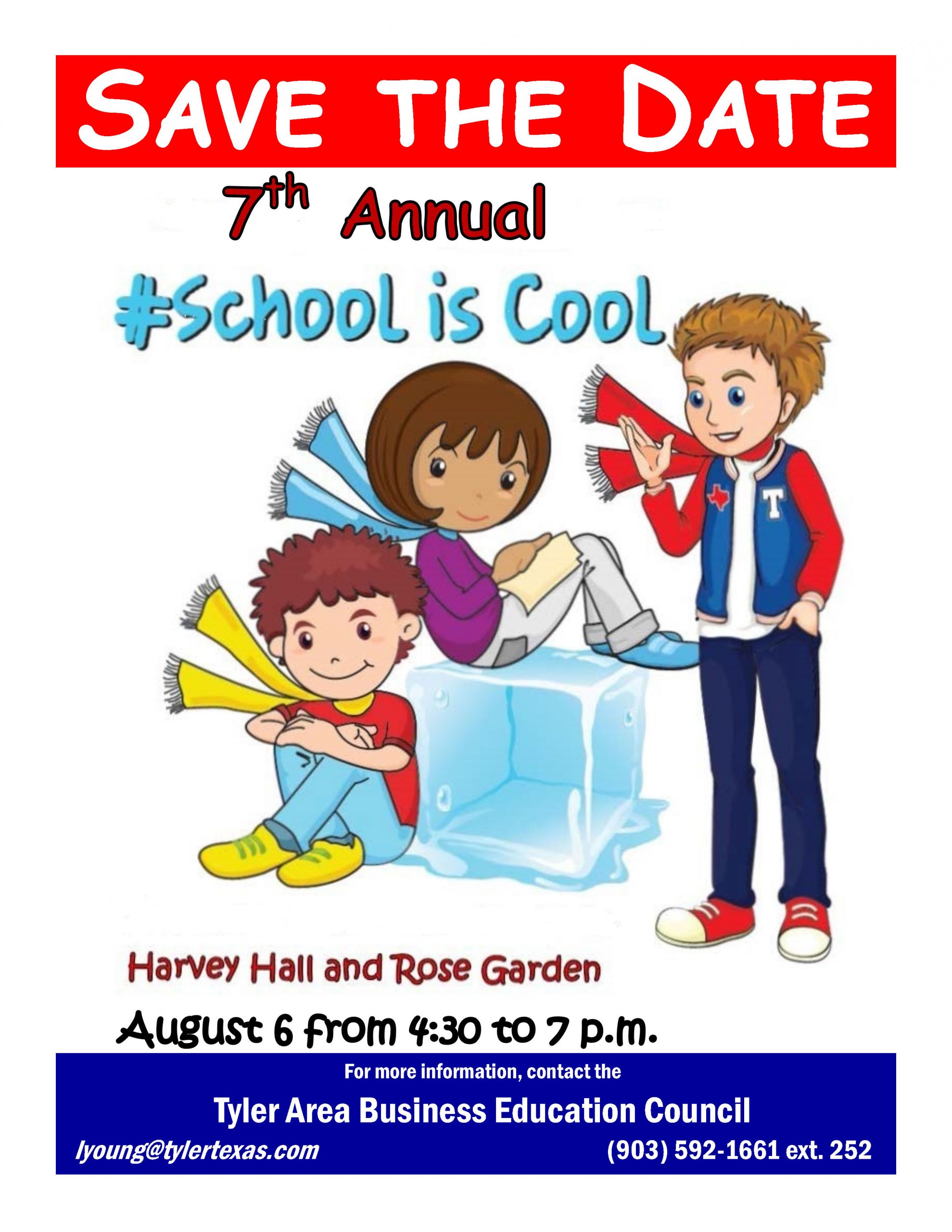 The 7th annual #SchoolIsCool event will take place Thursday, Aug. 6 from 4:30 to 7 p.m. at Harvey Convention Center, located at 2000 W. Front St. and the Rose Garden Center, 420 Rose Park Dr., Tyler.
Due to COVID-19 precautions, this year's event will take place as a drive-through. There will be no booths or services inside the building.
Donations are needed! Please consider donating backpacks, school supplies and/or giving a monetary contribution. $30 will purchase one backpack with supplies. 
*Children must be present for backpack tickets. No exceptions.
*Niño(a)s deben estar presentes para recibir boletos para mochilas. Sin excepciones.
Donations needed for annual #SchoolisCool event
The goal is to distribute 2,000 backpacks with supplies to kids of all ages enrolled in schools from Pre-K to 12th grade.
Tyler Area Business Education Council is currently accepting monetary donations and sponsors for this event. Every $30 donation purchases one backpack with supplies.
Donations can be made online on Eventbrite or by mailing a check to 315 N. Broadway Ave. payable to the Tyler Area Business Education Council.
Applications for sponsorships are now open and available at SchoolisCoolTyler.com.
"Every year we have the opportunity to serve our community and provide the necessary supplies for children to go back to school," said Tyler Area Business Education Council Executive Director LaToya Young. "This year will be crucial for a lot of families that lost their incomes due to COVID-19. We want to be there for them and need our community's help to make it happen."
Please consider donating backpacks, school supplies and/or giving a monetary contribution. $30 will purchase one backpack with supplies. Our goal is to distribute 2,000 backpacks.
Red pens
Blue pens
Black pens
#2 pencils
Pencil Sharpener
Erasers
Dry erase markers
Pocket folder with brads
Glue sticks
Bottle of glue
Box of facial tissues
Box of colored pencils—12 count
Box of crayons—24 count
Child's scissors
Package of ruled notebook paper
3×5 index cards
Spiral notebook
Composition book
Highlighters
Ruler
Credit card donations may be made at www.schooliscooltyler.com. Checks can be made payable to the Tyler Area Business Education Council and mailed to 315 N. Broadway Ave., Tyler, TX 75702.
Vendors & Sponsors:
Volunteers are needed to help make this event a success. If you would like to volunteer, please visit Volunteer Services page to fill out your application or call Volunteer Tyler at (903) 531-1100.
The deadline for platinum backpack sponsors is June 30th. The deadline for all other applications is July 10th.
For donations or sponsor and booth payments, visit our Eventbrite page.